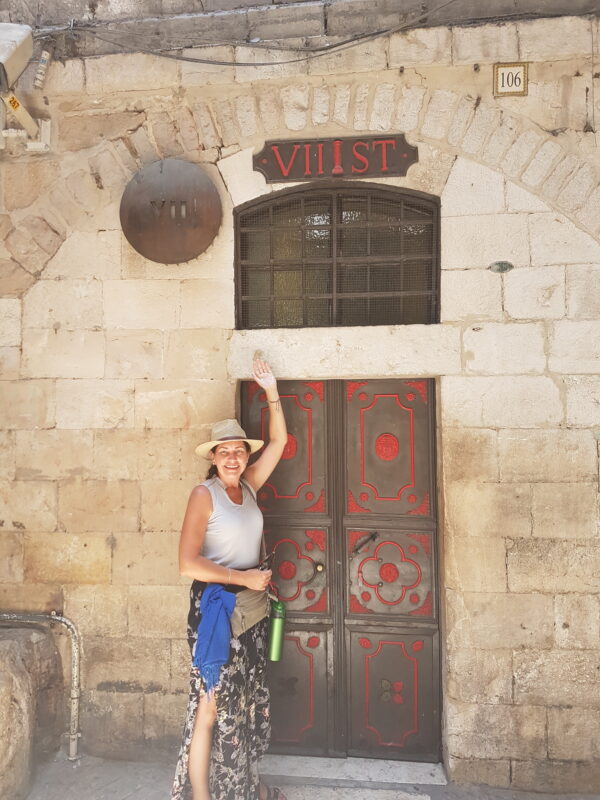 "I was drawn to study at St. Michael's Faculty of Theology because of the reputation of the institution," says Tina-Marie Lockyer, who will be granted her Master of Religious Education degree on Saturday, November 14. "I wanted to learn more about my Catholic faith, and I felt that St. Mike's was a good fit for me. "
One of the things that really struck Tina-Marie as a student was how small the faculty actually feels.
"The University of Toronto is a world-class university and thousands of people are there every day. Somehow when you enter St. Mike's you feel as though you are part of a family that cares for each other. Even as a part-time student, I always felt as if I was an important member of the school."
Another thing she appreciates about St. Mike's is that while it is Catholic-centred, "there is a communion with other faiths and institutions in the Toronto School of Theology, and we are always open and willing to learn and understand others through dialogue."
When people ask TIna-Marie what is involved in earning a theology degree, she says she tells them it is "a lot of hard work, but I loved every minute of it: the readings, the writing and the friendships made me a more well-rounded person with a strong Catholic faith. The professors and support staff at USMC made all the difference in my program. It was so wonderful to walk the halls and have professors actually know me by name. Also, the relationship a grad student has with the library is important, and at St. Mike's we literally have anything we need from the library at our fingertips. It is extremely helpful."
But the main lesson Tina-Marie says she will forward is that her is that "we are meant to be with Christ. Decisions you make should be a part of who you are, and that has to involve Christ. If you endeavour to have a relationship with Christ you will always achieve love, moral decisions and justice, because that is what Christ calls us to do, and we want to please Him because we love Him."
Lockyer chose the MRE for personal enrichment and faith development.
"My degree will also support my work in my parish and pastoral care at the hospital," she notes. "As a religious educator, this degree will allow me to expand my leadership potential."
While she enjoyed her time at the faculty. one of the highlights was the opportunity to study in Israel at Bat Kol, a centre of Jewish studies for Christians using Jewish sources.
"It was an experience that I will always remember fondly," she recalls. "I learned so much about Judaism and it deepened the understanding of my faith. Being in the places where Jesus and the Apostles walked, and having access to special places because we were Bat Kol students, is something I will be forever grateful for."
And lest anyone think this is good-bye, a final note: "I do not actually want to leave USMC," she says, "and am considering coming back for another Master's degree in the future…."
Visit the Faculty of Theology's Fall Convocation 2020 page to learn more about this year's graduates and to celebrate their unique achievement.