The author of our post for Bell Let's Talk Day 2021, Therese Hassan completed both her undergraduate and graduate degrees at the University of St. Michael's College. A recent graduate from the Master of Theological Studies program at the Faculty of Theology, she is particularly interested in Catholic philosophy of education, theology of ministry, and qualitative methods in religious studies. Therese is currently a Secondary School teacher with the Dufferin-Peel Catholic District School Board.
---
Talking About Fight Club to Stay Healthy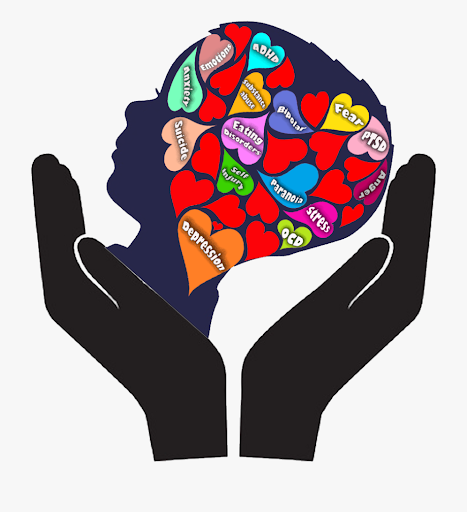 I recently assigned my students an adaptation of a "time audit" activity that Jay Shetty offers in his book Think Like a Monk. The premise of the exercise was that what we spend most of our time on essentially reflects what we value most. The idea was for my students to audit their time over five days to identify where most of their time was being spent. My students had to articulate what it is they truly value and whether or not the way they spent their time (especially amid a pandemic) truly reflected what they valued most. For most students, the realization set in that how they spent their time was disproportionate to what they outlined they truly valued.
As I listened to my students' reflections on their time audit, several patterns emerged. Many of my students identified having valued their mental health but recognized that the way they spent their time did not necessarily foster positive mental health. Many voiced an intention to carve out more time in the day to spend on activities that would benefit their mental health, including less time on social media, more time meditating and praying, and more time being present with family (I know: amazing conclusions, right?). Interestingly, almost all of them felt guilty to some degree about not doing more with their time, considering the time at home the pandemic has granted. On this point, I could relate to my students more than they will ever know.
The truth is that the conclusions my students came to as a result of their time audit are as intuitive as they are appropriate to the unprecedented time we find ourselves in. As their teacher, I am essentially endowed with the responsibility to keep considerate of their mental health, offer information and resources on how to cope and who to talk to, and tips and tools in practicing self-care, all while standing as a pillar of poise, a model of "keeping it together," a standard of composure even though I too share in the same struggle. It's like having to prepare my students for a test I've never taken myself, in an area I haven't yet achieved a level of expertise. Put all that against the backdrop of a pandemic, and it feels more like a fight; only it's a fight I didn't ever think I'd need to prepare for, let alone be responsible for in preparing others. I'm right there in the ring with everyone else trying to listen to coaching instructions.
Of course, I could never say this out loud. The first rule of fight club is you cannot talk about the fight club. If I talk about my struggle in the fight club, how can anyone find me dependable or reliable? What if I am seen as any less of a Professional? How do I continue to meet the needs of my students, friends, or family members in supporting their mental health while staying afloat myself? How do I talk about self-care amid a pandemic when I'm still trying to figure out a routine that works for me? How do I help the people around me continue to feel connected despite struggling from isolation and confinement myself?
Mental health is something for all of us to be concerned about. One of the most significant personal revelations I ever had on the topic was to learn that mental health and mental illness are not synonymous concepts but rather interconnected concepts that each span their own continuum. This means that not everyone with mental illness has bad mental health, and an absence of mental illness does not necessarily mean good mental health. There's a line in Amanda Gorman's poem The Hill We Climb where she talks about the nation before her as not a broken nation, but an unfinished one. Similarly, mental illness or the struggle with mental health doesn't make us broken, but unfinished, a work in constant progress. Trying to work towards positive mental health is a struggle to be met by everyone at one point or the other. Meeting the expectations of self-care can and probably does feel near impossible with or without a pandemic. For that reason, we are literally all in it together even when we feel completely alone.
Despite it all, I am still trying to do it all. People depend on me. I am sure that many out there are doing the same thing, persisting and persevering because people count on them. If there is one thing I have learned, it is that, for whatever reason, knowing I'm not alone in the ring is a comforting thing. Storytelling is a magical device we have that dates back as far as the human community itself. Testimony and dialogue help us confront some of the harsh realities of the human condition at its deepest level, inviting us into a journey of "meaning-making" as we bear witness to the stories and experiences of those around us. If there is one thing I can say for sure, it's that we need to feel empowered and empower others by and through witness and storytelling regarding our experiences and struggles with and of mental health. We need to normalize talking about this regardless of rank, position, gender, age, or creed.
They said that the first rule of fight club is to never talk about the fight club. Well, this is our fight club, and mental health is our ring. Whether one is giving or receiving support in dealing with mental health, we're all in the ring, a human make-up of grace under pressure, each of us hoping that we or the ones we love can and will persevere through each second of every minute of every round. One of my own coaches from the ring often reminds me that, in our fight, we strive not to be perfect but to be balanced; constantly adjusting our footing to be as close to the centre point of love, family, friends, respect and humanity. We may sway, but we adjust, and we never fall completely.
And so, to that I say: screw the rules of fight club. Let's talk about fight club. Let's reflect on our own stories deeply and honestly. Let's share our testimonies and open our hearts to the testimonies of others. In a time characterized by physical and social distance, let our stories and experiences of being inside the ring connect us like never before. Let's talk not just one day a year but consistently and intentionally, because our lives depend on it.
---
Read other InsightOut posts.
John Sampson is a fourth-year PhD Student at the University of St. Michael's College in the University of Toronto. He is writing on the life and thought of the Chinese theologian T.C. Chao. John can be found at home most days, writing his thesis and drinking only the finest cups of hand-crafted coffee.
---
In Search of Christian Unity: A Chinese Christian Perspective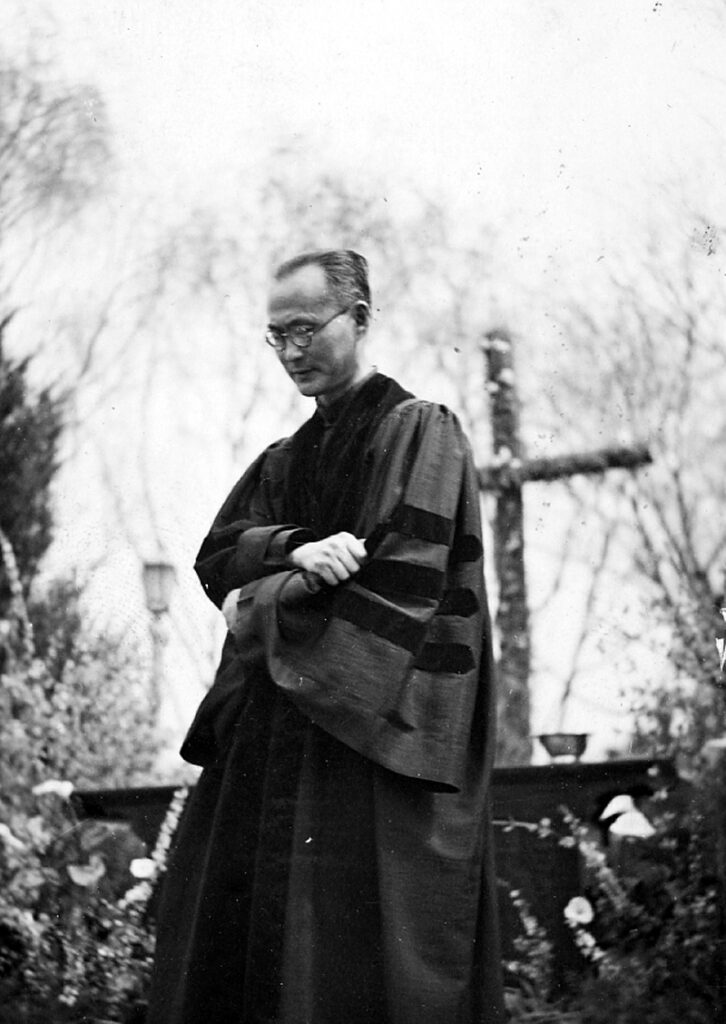 "People must be involved in the work of building up the Church," wrote T.C. Chao (1888–1979), a famous Chinese Christian theologian and one of the first presidents of the World Council of Churches. "[Christians] do not have the authority to divide arbitrarily, because it is the will of Christ to tear down walls of separation, to split open curtains of division, and create in himself one new person," he said, alluding to Ephesians 2:14–22. What Chao penned in 1946 has ongoing relevance for Christians around the world today, as we come together during the Week of Prayer for Christian Unity and pray that we may be one "so that the world may believe" (John 17:21). T.C. Chao gave expression to a conviction held by many Christians in the Chinese Republican Era (1912–1949), the period of time when Christianity burst on the scene unlike ever before in China. The conviction was that unity and cooperation were essential if Christianity was to survive, if Christianity was to put down roots in China.
A major obstacle to this pursuit of unity, however, came from the fact that North American and European Christians were trenchantly divided, importing this division into China. Throughout the nineteenth century, foreign mission societies refused to work alongside one another. Catholic and Protestant missionaries remained fixated on their own approaches to Christian faith, on their own doctrinal precepts and ecclesiastical teachings. Protestant denominations produced competing Bible translations and promoted their own translation efforts over and against any other. With few exceptions, Western Christians let divisions that brewed in Europe spill into China, and nurtured these divisions without supplying adequate means for letting a Chinese expression of Christianity take root. This was a deep-seated problem. The desire to preserve Christian practices from one culture (i.e. Europe) stifled the voices of Christians from another culture (China). It stifled the possibility to be enriched by what Chinese Christians themselves had to offer.
In the 20th century things began to change. Many Chinese Protestants criticized the denominational conflict of the Western Church and sought to overcome disunity through the formation of the National Christian Council in 1922. The following year, the Roman Catholic Church convened the first council of the Catholic Church in China, and later consecrated six Chinese bishops in 1926 to allow for greater control over territorial jurisdiction. These practical ways of ensuring that Chinese Christians chart the course for Chinese Christianity were followed by attempts to root Christian identity in a shared Chinese cultural heritage. Just as European Christians turned to Greek philosophers like Aristotle to help advance theological reflection in Middle Ages, Chinese Christians turned to figures like Confucius and Lao Tzu to help shape a unified vision for doing theology in China. The truth of God manifested in classical Chinese learning, argued L.C. Wu 吳雷川 (1870–1944), could be fulfilled in Jesus Christ, who was God's Way (or Dao 道) made flesh. Just as the moon reflects the light of the sun, so could sages like Confucius reflect the light of Jesus Christ, said Y.J. Zhang 張亦鏡 (1871–1931). Christians could, and indeed, must be sincere about promoting Chinese culture, argued the polymath Roman Catholic theologian P. Joseph Zi 徐宗泽 (1886–1947), who followed the example of the pioneering Jesuit missionary Matteo Ricci (1552–1610). For the first time in history, Chinese Christians shed light on ways of being Christian that were in touch with their own culture. Christian thought and practice were being rooted not in European Christian thought-forms, but in Chinese ones. And unity among Christians of different theological persuasions was beginning to take hold.
But, sadly, throughout the 20th century, crisis and conflict continued to mount in China and sap the strength of a unified Christian effort. The Communist Revolution (1949) collapsed any and all such efforts. The newly established People's Republic of China restructured all religious practice through official, state-sanctioned Churches, causing the activities of both Catholic and Protestant Christians to become a heavily monitored affair. In our day, with the unprecedented rise of underground house churches and unregistered Christian gatherings, Chinese Christianity has shown that it is not going away any time soon. But Christians now remain painfully divided. As with the Christian division that erupted in St. Cyprian's day from the Decian persecutions (250 AD), Chinese Christians are divided between those who have joined official, state-sanctioned Churches and those who have refused and faced persecution as a result.
As we think about and pray for Christian unity, we remember that it is not always an easy thing to put into practice, and can indeed cost a great deal. It cannot be imposed, but most flow naturally from the lived-practices of Christians themselves who come from the diverse cultures of the world. Conscious of the things that divided Christians in his day, T.C. Chao saw discord and division in a certain light, in light of the suffering Saviour himself. The divided and broken body of Christ, the Church, sees itself as thus filling up or completing "what is lacking in Christ's afflictions," Chao said, citing Colossians 1:24. Christian division is that state of suffering which the Church enters into and remains in until it attains the resurrection. The Church's bitter hardship amidst discord and brokenness is the way of the cross, a way it can embrace but which, in the end, it hopes to surmount in union with the one, resurrected Christ. This was T.C. Chao's vision, one which has ongoing relevance for us today as we think about and pray for Christian unity.
---
Read other InsightOut posts.
Maria Ivaniv is a third-year PhD student at the Faculty of Theology at the University of St. Michael's College. Her current research, done in conjunction with the Metropolitan Andrey Sheptytsky Institute of Eastern Christian Studies, focuses on the participation of the Ukrainian Greco-Catholic Church at the Second Vatican Council and its reception of the Council in North America. She holds ReMA, MA, and STL degrees in theology and religious studies from the Catholic University of Leuven, Belgium, and MA and STB degrees in theology from the Ukrainian Catholic University. Maria was a lecturer at Three Holy Hierarchs Kyiv Theological Seminary (Kyiv, Ukraine), a teaching assistant in the Theology Department at the Ukrainian Catholic University (Lviv, Ukraine), and served as Secretary of the Patriarchal Commission for the Laity of the Ukrainian Greco-Catholic Church (Lviv, Ukraine).
---
The Pain of Separation, the Joy of Unity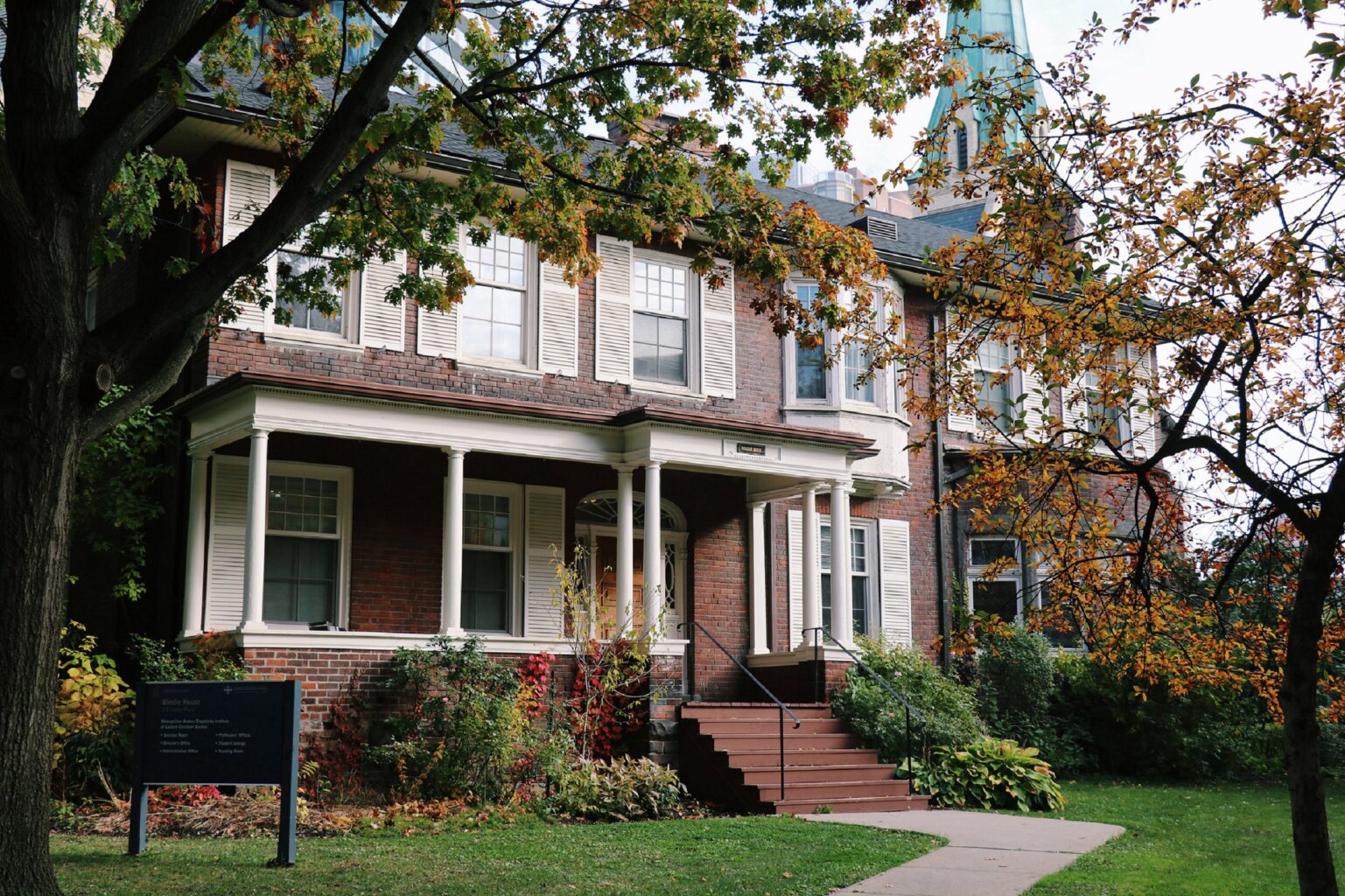 In this time of pandemic and lock-down…we are separated by public and health recommendations, law, and fear for ourselves and our loved ones. In this situation, I desire to be reunited with friends, family, and significant other. I expect that you feel the same way. This pain, which I feel in my heart, reminds me of a time when we could be together and be joyful and content in being together.
This experience can give us a chance to reflect on unity and what it means to be united or to desire unity with others. It can help us think about the question of Church unity, especially during the Week of Prayer for Christian Unity, which for more than a century has occurred every year from January 18–25. In this little blog post I will reflect on the pain of separation, the joy of unity, and my identity as a Ukrainian Greco-Catholic in the midst of these.
I can recall a few moments in my own life when I have felt the pain caused by the separation among Christians. I keep those experiences in my heart as a reason to work for unity. The first time my heart felt the pain of separation was in Amsterdam, where other students and I were attending an ecumenical conference. That was, in fact, one of my first experiences of listening to and speaking with other Christian denominations. It was exciting to see that there are a lot of themes that unite us. As a part of that meeting, we went to a Sunday service in one old and lovely English Reformed Church. There was a wonderful service and sermon. It was the Sunday of the Cross in my Church calendar, and I was happy that the preaching was about the symbol of the Cross and its importance in the Christian life as the sign of our salvation. After that, however, I was disappointed at the absence of the Eucharist in the service, and it brought me some pain. I understood that I could not have received it anyway, but the pain of not seeing the Eucharist—what I understand to be the realization of unity—as part of the Sunday service profoundly pained my heart.
Another experience that brought the pain of separation into focus came during an ecumenical conference a few years ago. The conference was an excellent opportunity for dialogue and sharing about what unites us. Common prayer was part of that conference, and one of the prayer services was a Byzantine Divine Liturgy presided at by an Orthodox priest. It was nice to pray together in one of the ways that I pray in my own parish. But the pain again struck my heart during Communion… Because of the separation, I could not share Eucharist with those who pray in the same way I do. The pain caused by these two experiences of Christian disunity remains. And it creates in me a longing for unity—a unity that heals the wounds among Christians as well as the wound left in my own heart.
Happily, my heart is also marked by other, more joyful experiences. It seems to me that pain alone cannot bring us together—we also need to feel the joy of unity. Studying at the Toronto School of Theology is one of these experiences. Being part of the University of Saint Michael's College and studying together with other students of different Christian denominations brings me a lot of joy. Also, the presence of the Metropolitan Andrey Sheptytsky Institute of Eastern Christian Studies at Saint Michael's brings a different voice and many opportunities for the students to experience and learn about other traditions. This experience of common work, studies, prayer, and friendship reveals a lot of differences; at the same time, simply being together unites us.
As I mentioned before, I am a Ukrainian Greco-Catholic. This means that I belong to an Eastern Church of the Byzantine Rite that is in union with Rome. There are 23 Eastern Catholic Churches in the world. Being an Eastern Catholic is beautiful but challenging in some ways. I experience all the beauty of Byzantine prayer, eastern spirituality, and magnificent iconography. I also enjoy all the beauty of the Latin Church, its theology, prayer, and teachings. Living in these two spheres simultaneously gives me the feeling that I see a glimpse of unity among the churches, and I feel the pain of separation and the joy of unity at the same time. But I know there is a long way to go, and all of our efforts are not enough if we do not call on the Holy Spirit to unite all Christians, as He did at Pentecost. Therefore, this Week of Prayer for Christian Unity gives us an excellent opportunity to be together (even if it is virtually), pray, be joyful and ask the Holy Spirit to unite us.
It seems appropriate to finish this little blog post with the words of the Kontakion of Pentecost:
"When the Most High came down and confused the tongues, He parted the nations. When He divided the tongues of fire, He called all to unity; and with one voice we glorify the all-Holy Spirit."
---
Read other InsightOut posts.
Dr. Christopher Hrynkow holds a PhD (Peace and Conflict Studies, St. Paul's College, University of Manitoba) and a ThD (Christian Ethics jointly awarded by the University of St. Michael College, the Toronto School of Theology, and the University of Toronto). Hrynkow is Associate Professor in Religion and Culture at St. Thomas More College, University of Saskatchewan, where he teaches courses in Religious Studies, Catholic Studies, Peace Studies, and Critical Perspectives on Social Justice and the Common Good. He presently serves as the founding director for St. Thomas More College's new Centre for Faith, Reason, Peace, and Justice. Additionally, Hrynkow is Department Head, Program Chair, and Graduate Chair in Religion and Culture for the University of Saskatchewan.
---
A Culture of Care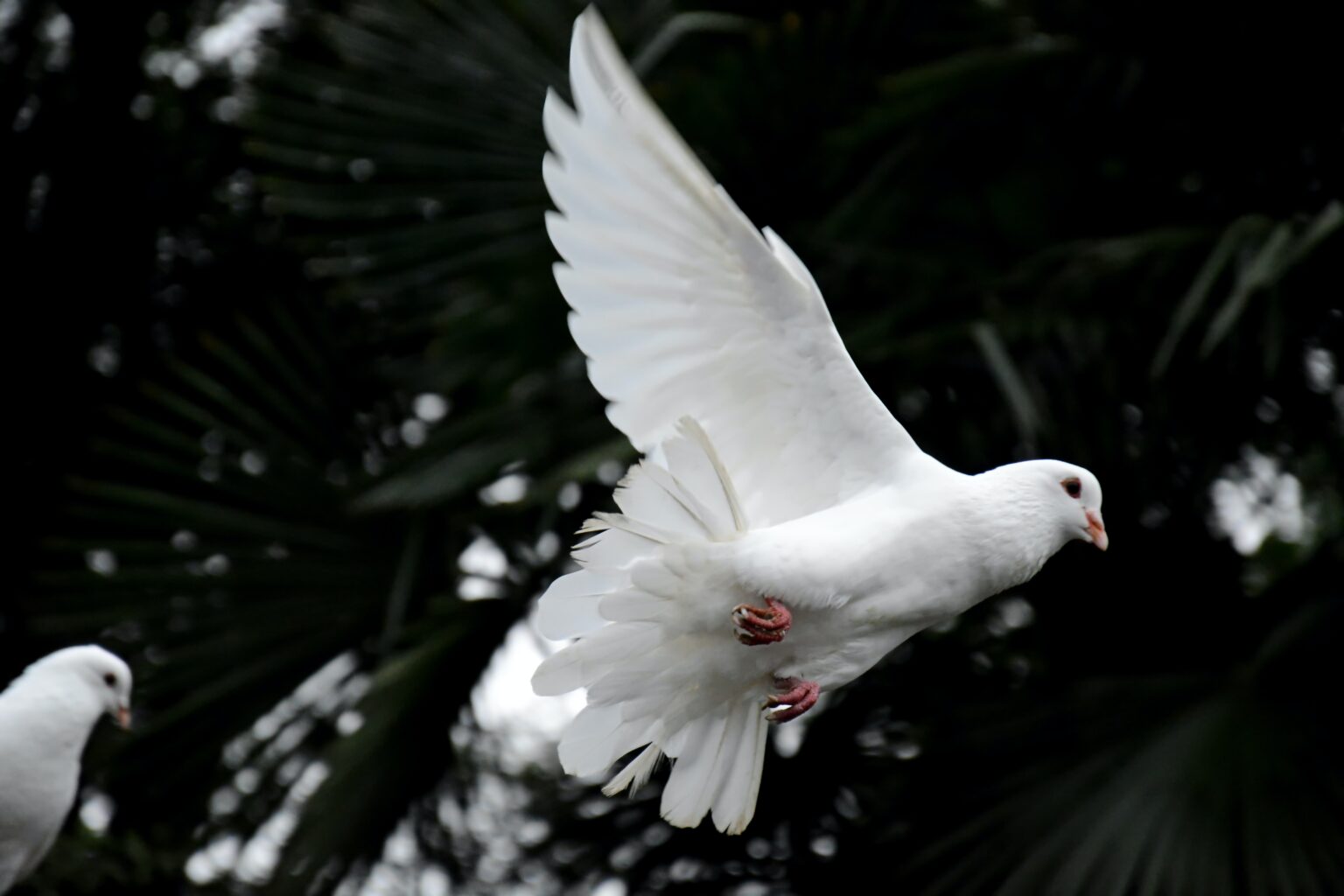 COVID-19 has provided a real opportunity for us to pause and reconsider our ways of being in the world. Such reflection can bring into focus an important question for Christians, academics, and citizens today: what kind of world do we want to see after the pandemic? In considering adequate responses to this question, I know in my heart that we cannot go back to the status quo that existed in late 2019. First of all, especially after this dark winter, we will have lost too many folks who would have otherwise survived. As such, the world cannot ever be the same. Also, my faith along with my formal studies and research in areas including peace, education, and Christian Ecological Ethics have formed not only my mind but also my heart. The cumulative effect, in no small part as result of my experiences at St. Mike's, is that I am certain we need a transition to more just and verdant ways of being in our religion, politics, education, and action in the world. Better choices in terms of what we select to revive and what we choose to leave behind in our cultures and societies as a result of the pandemic are required to participate in the necessary transformation. From a Christian perspective, this transformation is necessary to more fully accept Jesus' call to be pilgrims for peace, justice, and the integrity of creation on Earth. Contemporary Catholic Social Teaching can provide a guide for this most important journey. In order to ground these opening points, please allow me to go deeper into one of the most recent examples of Catholic Social Teaching with my remaining space for this reflection.
Since Paul VI established the practice, each year and in anticipation of the World Day of Peace celebrated on January 1, the Catholic Bishop of Rome releases a message. In the 54th message, written for 2021 during a time of global pandemic, Pope Francis addressed A Culture of Care as a Path to Peace. This example of Catholic Social Teaching is both innovative and important. Herein, like his predecessors, Francis considers peace as much more than the mere absence of war but as also including positively defined conditions like social justice, gender equality, care for creation, and, as he himself helped to bring into focus, cultures of encounter and dialogue. Indeed, by introducing "a culture of care" to Catholic Social Teaching, he is recalling his earlier reflections that align with, and enrich, the content of "cultures of peace" so important to peace studies. The concept of cultures of peace is both analytical and aspirational. It helps us to discern those ways that are helpful in cultivating cultures of peace. Additionally, "cultures of peace" provides a framework to exercise our moral imaginations in creative ways in order to provide a vision to drive the action of building substantive peace.
In accord with these intertwined features of cultures of peace and drawing lessons about caring for both each other and the rest of creation from the events of 2020, Francis offers "a culture of care as a way to combat the culture of indifference, waste and confrontation so prevalent in our time" (#1). Summarizing the doctrine of the Catholic Church in light of a culture of care Francis teaches, "this doctrine is offered to all people of good will as a precious patrimony of principles, criteria and proposals that can serve as a 'grammar of care': commitment to promoting the dignity of each human person, solidarity with the poor and vulnerable, the pursuit of the common good and concern for protection of creation" (#6). In this light, Francis articulates a duty to promote a culture of care "as a process of education" (#8) in a holistic sense that moves far beyond the four walls of the classroom to touch upon the duties toward the common good not only of teachers and professors but also of those of families, faith leaders, and politicians amongst others. For Francis, supporting the common good with a spirit of solidarity is particularly important at a time when "the massive Covid-19 health crisis…[is] aggravating deeply interrelated crises like those of the climate, food, the economy and migration, and causing great suffering and hardship" (#1). As such, the Pope teaches there can be no substantive peace without a culture of care, which "calls for a common, supportive and inclusive commitment to protecting and promoting the dignity and good of all, a willingness to show care and compassion, to work for reconciliation and healing, and to advance mutual respect and acceptance" (#9). These are prime ingredients for any recipe aimed at nourishing the incarnation of cultures of peace in this world.
To conclude, I would note that in framing cultures of care as a path toward peace Francis is implying there are other paths towards peace, a selection of which he has already engaged in other exercises of his teaching office, including with Laudato Si' and Fratelli Tutti. Peacebuilding work is transformative because these paths of dialogue and action exist within a reality of integral ecology, where everything is interconnected, as Francis also notes in the 54th World Day of Peace Message. Indeed, that connectivity means a culture of care is transformative whether it be incarnated in small doses like sharing nourishing food with a neighbour or in large doses like ensuring the just distribution of vaccines across both individual societies and the community of nations. Thus, if Francis' teaching has resonance for you, the global pandemic is no barrier to the necessary transformative journey named in this reflection. In fact, despite its association with restricted movements, lockdowns, and curfews when viewed through a lens informed by a culture of care, COVID-19 actually serves to stimulate this transformative journey. It only remains for us to choose a path, or paths, to peace. Then, we begin, or indeed deepen, our work as pilgrims building up cultures of peace.
---
Read other InsightOut posts.
Mary Ellen Sheehan, IHM, STD, earned a Doctorate in Sacred Theology from the Catholic University of Louvain in Belgium and is a Professor Emerita of Theology at St. Michael's College of the Toronto School of Theology. Currently, she offers lectures, workshops, and retreats that relate theology to a range of questions emerging in our current cultural context. She draws on the contemplative character of theology to deepen our experience and understanding of God and to explore the meaning of committed Christian discipleship in our world today.
Keeping My Hand to the Plough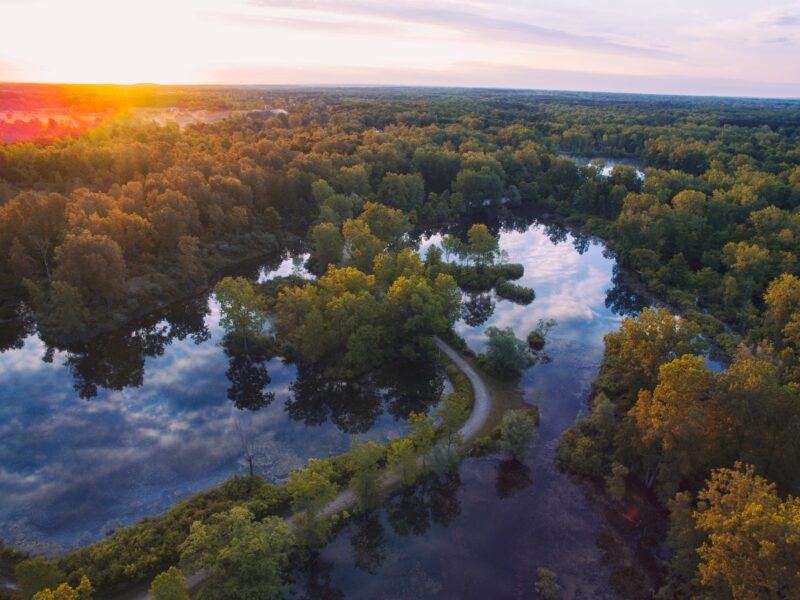 With committed colleagues and always stimulating students, I enjoyed 35 years of blessed ministry at St. Michael's Faculty of Theology. There is simply nothing like the ecumenical and interfaith exchange at the Toronto School of Theology, where all involved learn so much from each other through theologically informed, respectful dialogue. In 2013, at the age of 75, I left Toronto and moved to Windsor. There, as my Irish-born father used to put it, I kept "my hand to the plough" by offering reflection days, workshops, and retreats on theology and cultural issues in several countries. I also became active in local Interfaith Centres, learning always and contributing, too, to these dialogues. Ah, the beauty of that endless curiosity I was born with!
In December of 2019, I made perhaps the biggest move of all: crossing the border to take up residence in Monroe, Michigan, where our IHM Senior Living Community is located. I received a warm welcome from our many IHM Sisters who live here, several of whom are my longtime friends. At the same time, I found myself engaged in considerable adjusting, recognizing through a few new aches and pains and through some energy and stamina diminishment that I am "aging" a bit! As well, I am still reckoning with the fact that I can no longer be in those stimulating classrooms at TST! However, being healthy and in the Independent Living part of our Centre, I still enjoyed my trips with friends to libraries and to the Detroit Art Museum and Symphony Hall.
But little did I know that by March 2020 everyone on our planet Earth would be adjusting! The border closed, so no annual spring and fall trips for me to Toronto to renew my friendships with colleagues and former students and to experience the rapid changes occurring in the city. In fact, I could not even go to Windsor to enjoy friends there. And increasingly, with new State health regulations, my freedom to go off our Monroe campus has been curtailed. New challenges indeed—COVID consequences—from which not even a bizarre USA Presidential Election process could distract me.
My first inclination was to go into a contemplative Celtic Anchoress state with my room as my hermitage. But that didn't last too long! While I am sure that those Anchoresses had their informal ways to keep up with the village happenings, they did not have computers and mobile phones with global reaching apps and email! But me? I have those things and so I have figured out how to use them to contribute to the mission of our active IHM Religious Congregation, committed as we are to "the liberating mission of Jesus Christ" through preaching, teaching, and healing.
Through email, FB, Zoom, and WhatsApp, I have been able to communicate with family, friends, colleagues, and former students all over the world. We share our joys and sorrows together and thus keep the strength of Christian community—the Body of Christ, the people of God – alive and well in loving support for each other. After all, Jesus didn't put any conditions on his claim: "Where two or three are gathered in my Name, there I am in their midst." We have supported each other in some family tragedies that have occurred, and while we have not been able to gather for funerals and weddings and graduations, we have not been COVID-defeated. For sure, there is no replacement for a personal hug or a good cry together, but technology has kept us connected.
Here in our IHM Senior Living Community we have Sisters who suffer from physical diminishment. But how they are contemplatively connected to our loving God! So, I go to them to ask them to pray with me for people I know in need of strength and consolation from COVID challenges. Several of the Sisters write down first names and put them next to their Living in Christ liturgical readings booklet and pray each day for them. We also have a practice of writing names on a board outside our Chapel so that they are brought into common prayer time, with all the proper COVID protections in place.
Personally speaking, I have preached at our Liturgy of the Word services, a practice that brings me so deeply into the ever-creating Word of God, a Word that helps us all to remember how life emerges from suffering when there is community. I have also kept current with challenging articles and books on colonialism, white privilege, racism, local LGBTQI church injustices, and other acts of social and economic exclusion. I have also participated in stimulating and personally challenging Zoom sessions on some of these topics. I share these resources with others and we have follow-up "techy" conversations that always lead to prayerful reflection and compassionate action.
And always, I have my classical music playing, and of course, too, at times the haunting renditions of Hallelujah by Leonard Cohen and K. D. Lang.  At times, too, I put on a CD of poignant lamenting Irish songs. Always in reach is the current biography I am reading and poetry books. Prayer and the arts nurture appreciation. I experience in them beauty aborning from pain, hope arising from tragedy. In a sense, we can all produce something out of nothing when we share our God-given gifts with each other. Our loving God is always creating, healing, and transforming us, leading us to hope even as we struggle with COVID consequences.
---
Read other InsightOut posts.
David Byrne is a doctoral candidate in theology (ethics) at the University of St. Michael's College. David is also a professor in the Community and Justice Services program at Centennial College in Scarborough, Ontario. David lives in Oshawa, Ontario with his wife and two children.
---
A Year of Learning Differently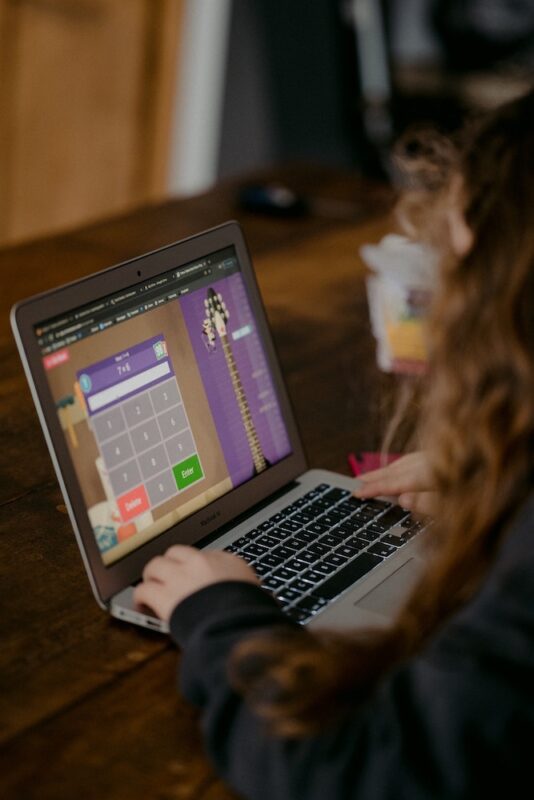 I have developed a motto over the course of the COVID-19 pandemic. A year of living differently. I have said it so many times, it has become a mantra—a way to refocus when my family and I are faced with change, or when we have to give up something we love to do. No more visits to museums or the zoo? A year of living differently! We camped instead, exploring Ontario's provincial parks. No big family celebrations or barbecues? Just a year of living differently! So, we gathered virtually and at a distance. Postponing a trip my wife and I were hoping to take for our ten-year wedding anniversary, opting instead for a long bike ride and dinner at home… a year of living differently… though, that one with less panache.
As a professor at Scarborough's Centennial College and a father of two young children, for us there is no place that the impacts of this year of living differently have been more noticeable than in the classroom. Mornings used to be rushing around to get everyone ready before dropping them off at their schools and driving into Scarborough to teach, coffee in hand. Now, with my wife and I working from home, and our children doing online school, mornings are waking up slowly and making sure everyone is fed and set up with their technology before our various Zoom meetings start.
Though I appreciate the extra time that this change has provided, it has been a hard adjustment. My children miss their friends and teachers, and I miss my coworkers and students. My wife would happily return to the office if able. There is nothing that technology can do that can replace the transformational experience of working and learning together, face to face, despite the enormous efforts of educators over the last eight months. And in many ways, it is getting harder, as we all grow tired of the seclusion and endless hours spent staring at screens.
Though, the pandemic has not been the only major adjustment for our family this year. In the spring, after months of testing, my daughter was diagnosed with a learning disability. As a baby and toddler, my daughter shone brightly. She walked early, she talked early, she was creative and engaging. Though, despite her social skills, we noticed that she struggled with some aspects of learning. Though she would carry on conversations with anyone who listened, she struggled to recognize letters. By the time she reached Third Grade, she was a year or two behind most of the other kids. This meant that in an educational environment where grades are prioritized, we had to adjust our expectations and support her as she struggled through her work, knowing that even with her best effort her report cards would be more a moment of recognizing and celebrating small victories than big ones.
Even with her diagnosis, and the creation of an Independent Educational Plan (IEP), my daughter would struggle in a regular classroom environment. There, with a single teacher whose attention is split between twenty or more students, our daughter cannot receive the support she needs to thrive. Though my daughter's teachers have been fantastic in their efforts to support her, there is no way in our education system to provide the level of flexibility it takes to meet the demands of children who face complex barriers to learning. So, even though the psychologist who diagnosed my daughter asserted that my daughter could a get a PhD with the right accommodations, I found that hard to believe.
Then COVID struck, and with it the longest March Break in history.
With all of us at home, my wife and I took turns helping our daughter with her work. We supported her to get organized. We taught her to use a laptop with voice technology to help with her reading and writing. We helped her to overcome the frustration that accompanied her constant feeling of inadequacy. It was not a smooth or linear process. There were lots of strategies we tried that did not work. Lots of days where the demands of our own jobs meant that our daughter was on her own. But over time, we saw a change.
Tears became less frequent. Her reluctance to try new strategies gave way to excitement for new learning technology, especially the programs that let her express herself creatively. She started answering more questions in class and, to our surprise, helping her fellow classmates to understand their assignments. And when her recent progress report came out, the results reflected what we were seeing—our daughter was "getting it" for the first time.
I witnessed the positive impact of a flexible, empathetic and unconventional approach to learning. I watched my daughter shift from apprehension to enthusiasm. And, as a professor, I immediately thought to my own students. Especially those who struggle the most—and thought, how might a similar level of support and flexibility benefit them? What do they need to unlock their hidden potential that they have not had provided to them?
As a doctoral candidate in theology at USMC, whose research is rooted in liberative theological ethics, an approach to doing ethics that begins with the concrete experience of people as a primary source for ethical reflection, I was called to think more deeply about who my specific students are. I teach in a program at a school in a community where many of the students face barriers to learning. Many of my students work full time to afford their education. Many provide care for parents and young children. Many are first- or second-generation Canadians. And many are the first from their family to attend post secondary education. Few of them enjoy the same level of support and stability that my daughter does.
What I have found is that in this year of living differently, with my life unrecognizable from a year ago, I am called to embrace how to learn differently, too. As everything I know about education shifts, as I am shaken from my habits, as an educator I am called to change. To change the way I lecture, the way I assign and assess work and the way I view the different approaches to learning of my students. I need to look for ways to identify their unique needs and provide them with accommodations. I also need to see this task as an opportunity as opposed to a burden—one that I admit makes me feel vulnerable, but one that also enables me to see the face of my daughter in each one of my students—the little girl who found her love for learning in a radically different space than the one I imagined.
---
Read other InsightOut posts.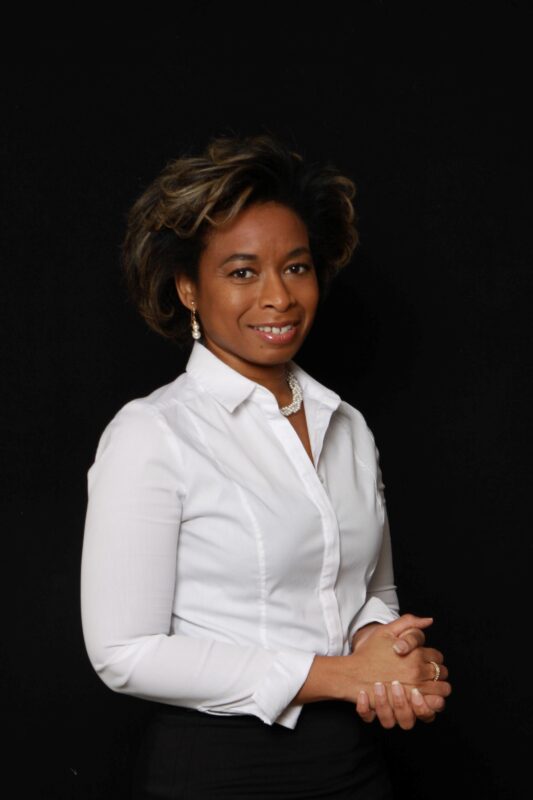 A tight job market for teachers led Marie Green to chat with a professor she had taken a course with at St. Michael's Faculty of Theology.
This Saturday, November 14, she will not only be granted her doctorate in theology, she will also be the recipient of the Governor General's Award for achieving the highest academic standing.
After having completed her Master of Theological Studies degree at Wycliffe College, Green then earned a Master of Science in Adolescent Education at New York's D'Youville College. But when she returned to Toronto, she learned that high school teaching jobs were hard to find, and she hoped that Dr. Darren Dias might help her brainstorm on how to find a position. She had a calling to teach, and was keen to start.
But the conversation took a turn when Dr. Dias began to speak enthusiastically about a new doctoral degree that was to be offered conjointly with the University of Toronto.
"After two master's degrees I thought I was done writing essays, but after our conversation I spend the next two months prayerfully considering (the doctorate), while still waiting to find a teaching job."
Ultimately inspired, she applied to the doctoral program, and began work in 2015. This Saturday, Nov. 14, she will formally become Dr. Marie Green.
Green's thesis topic, Examining the Experience of Racialized Students in Southern Ontario Catholic Schools, has led her to design a university course she hopes to teach at a later date: Black Lives Matter in the Classroom.
"My topic and search were inspired by my experience in school. I had some great teachers, but I also experienced racism and was stigmatized," says Green, who was born in Jamaica and moved to Toronto at the age of 13.
"Why can some teachers make all students feel valued and do this so well, while others create a negative climate?" she asks.
It is this question that prompted Green to study the Catholic school system specifically because it offers a faith-based approach that asserts that all students should be viewed with the understanding of Imago Dei, that every person is made in the image and likeness of God. If we embrace that belief, she says, then how do we work in the classroom to ensure that we are treating students with that level of humanity, and doing it evenly?
Partly, the challenge of changing attitudes comes from figuring out how to widen our knowledge base and deal with a culture steeped not necessarily in malevolence but in ignorance, she says. What is key, she adds, is to ensure that lessons offer every child an opportunity to recognize him/herself in the lessons being taught.
If Green sounds passionate about teaching, she says she learned a great deal from the professors and community she encountered while at the Faculty.
"The professors clearly have a passion for teaching, which comes from loving what you're doing. That leads you to want to see students strive for their best," she says.
She says she made lifelong friends at the Faculty, and credits time on both the Faculty's Student Life Committee as well as her time serving as the Vice President, External on the TST Graduate Students' Association as a wonderful way to build a supportive community and, in time, to mentor younger students.
"In real estate they use the old term 'location, location, location' but in academia it's 'relationships, relationships, relationships'" she says, noting that the friends you make and the people you meet can help in everything from getting support in doing research to finding outside connections.
Marie is currently teaching computer skills in the corporate world, and when people she encounters find out her educational background they are often puzzled, but she says there's a clear link.
"As philosopher Jacques Maritain and educator Paulo Freire advised teachers, if you can see others' humanity, you can nurture the knowledge that already exists inside of them. Theology is at the base of so much. It really helps everyone."
Visit the Faculty of Theology's Fall Convocation 2020 page to learn more about this year's graduates and to celebrate their unique achievement.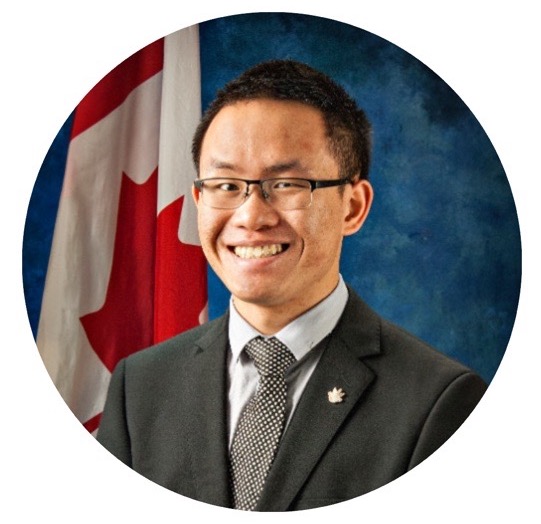 "The University of St. Michael's College Faculty of Theology serves the Church by educating and forming its sons and daughters, and I am proud to call myself an alumnus of this Faculty," says Hugo Tang, who will be granted a Master of Theological Studies degree on Saturday, November 14.
Tang says he wondered whether he was making the right choice when he decided to enrol, wondering whether the Faculty might be "too liberal" and fearing "that I was not capable of such mature and high-level discussion, given my relative youth and inexperience.
"I noticed, however, a spirit of fraternity combined with academic rigour which attracted me to apply to the Faculty," he says, and that feeling was supported by the recommendations of several members of his parish who had graduated from St. Mike's.
When he started classes he was encouraged by the academic rigour, combined with a sense of community and a small yet diverse student body.
"The diversity of the student body produced some interesting and fruitful "theologizing" in class and beyond," he recalls. Whether lay or religious, fresh graduates or mature students, each brought a new and unique perspective to the table. Being a bit of a nerd for theology, and warmly welcomed by all, I soon felt at home amidst the other students and faculty."
As St. Mike's is one of the seven member colleges of the Toronto School of Theology, Tang had the chance to meet students from other colleges, including the two other Catholic schools — Regis College and St. Augustine' Seminary.
"In our classes, I witnessed that it's alright for people to disagree. People can (and should) co-exist fraternally even if they hold different opinions," he says. "We should, however, be ready and willing to challenge and support our opinions and beliefs with arguments, facts, and references to source documents. I think as a society today, we have too often lost the ability to agree to disagree, that we put up walls around us. Rather than fulfilling us, these walls suffocate us and darken our world."
Reflecting on his time at the Faculty of Theology, he says, humbly, of his Master of Theological Studies degree, "The degree is a bit of a misnomer: I am not a 'master' at theology. I have not and will never master theology, for theology is the study of God, God who is omnipotent, omniscient, and omnipresent. I truly believe that everyone is a theologian, because each one of us, whether intentionally or not, is seeking God in his or her own way, through the pursuit of all that is good, true, and beautiful."
Hugo says his studies have given him the framework and vocabulary to allow him to continue to grow. He says among the skills he has gained are an enhanced ability to argue a point, the ability to express himself and speak for an extended period of time, and writing lengthy papers.
"Everyone should study theology— maybe not a full master's degree, but at least a few courses. Catholics, myself included, are largely under-catechized. I did not realize this until I began this degree. Given that our faith is more and more countercultural, we need well-formed disciples to live and preach the Gospel in the world. We need to do more than simply memorize the faith but make it our own through reason."
Visit the Faculty of Theology's Fall Convocation 2020 page to learn more about this year's graduates and to celebrate their unique achievement.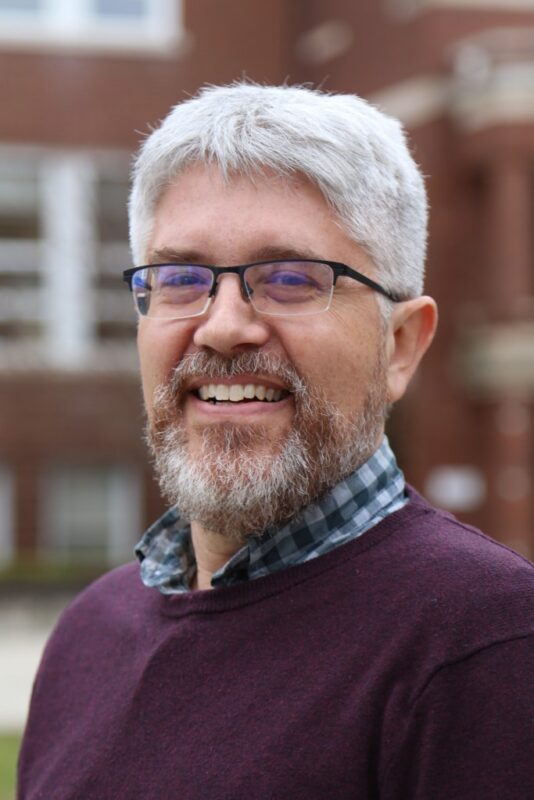 Douglas Day Kaufman, who will be granted his Master of Theology degree on Saturday, November 14, was drawn to study at St. Michael's Faculty of Theology because his interest in ecotheology.
"I came because of The Elliott Allen Institute for Theology and Ecology (EAITE) as a way to have a deeper understanding for articulating a Christian approach to environmentalism," Kaufman says. "When I met Dr. Dennis Patrick O'Hara, I knew he would be an excellent guide for me and so he proved to be."
As he reflects on his time at the Faculty, several things resonate: the weekly worship, the diverse community, the beautiful University of Toronto campus with its multiple libraries and the opportunity to grab a fast bite, often from another culture's cuisine.
When asked what he will take away from his studies, he cites a quote from Thomas Berry, whose work in ecotheologian who inspired the EAITE: " 'We must say of the universe that it is a communion of subjects, not a collection of objects.' I experience that communion and community in my daily walks in the woods near my home, and that helps empower my ongoing activism for the sake of creation."
Now, Kaufman looks forward to employing what he has learned in his role as Director of Pastoral Ecology at the Center for Sustainable Climate Solutions, a partnership in Goshen, Indiana, encouraging Anabaptists/Mennonites to see climate change as the moral equivalent of war. A pastor himself, at Benton Mennonite Church in Goshen, he lead retreats at the centre on climate change for Anabaptist pastors and leaders.
" I consider it a privilege to have been part of an elite institution like the University of Toronto and St. Mike's," he says. "There are so many resources and yet it did not feel elite to me. The library staff, for example, was so amazing to graduate students. I treasure my time there."
Visit the Faculty of Theology's Fall Convocation 2020 page to learn more about this year's graduates and to celebrate their unique achievement.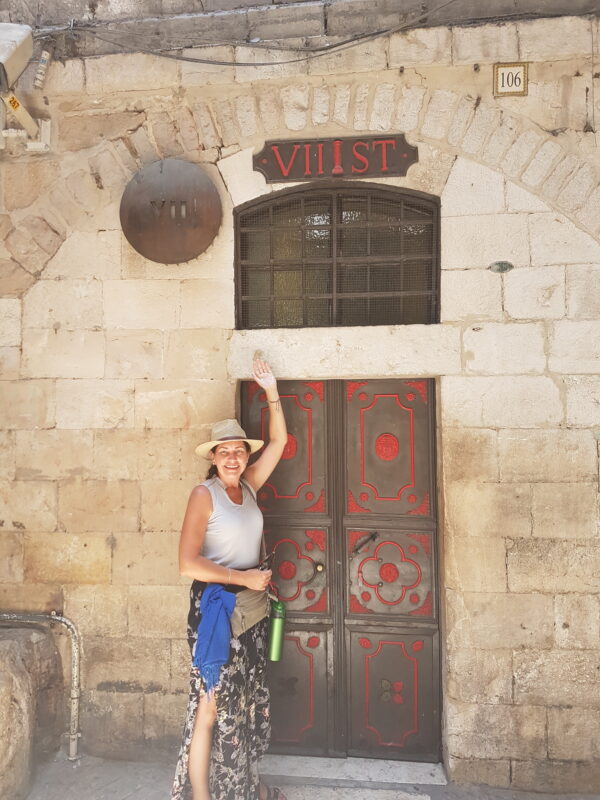 "I was drawn to study at St. Michael's Faculty of Theology because of the reputation of the institution," says Tina-Marie Lockyer, who will be granted her Master of Religious Education degree on Saturday, November 14. "I wanted to learn more about my Catholic faith, and I felt that St. Mike's was a good fit for me. "
One of the things that really struck Tina-Marie as a student was how small the faculty actually feels.
"The University of Toronto is a world-class university and thousands of people are there every day. Somehow when you enter St. Mike's you feel as though you are part of a family that cares for each other. Even as a part-time student, I always felt as if I was an important member of the school."
Another thing she appreciates about St. Mike's is that while it is Catholic-centred, "there is a communion with other faiths and institutions in the Toronto School of Theology, and we are always open and willing to learn and understand others through dialogue."
When people ask TIna-Marie what is involved in earning a theology degree, she says she tells them it is "a lot of hard work, but I loved every minute of it: the readings, the writing and the friendships made me a more well-rounded person with a strong Catholic faith. The professors and support staff at USMC made all the difference in my program. It was so wonderful to walk the halls and have professors actually know me by name. Also, the relationship a grad student has with the library is important, and at St. Mike's we literally have anything we need from the library at our fingertips. It is extremely helpful."
But the main lesson Tina-Marie says she will forward is that her is that "we are meant to be with Christ. Decisions you make should be a part of who you are, and that has to involve Christ. If you endeavour to have a relationship with Christ you will always achieve love, moral decisions and justice, because that is what Christ calls us to do, and we want to please Him because we love Him."
Lockyer chose the MRE for personal enrichment and faith development.
"My degree will also support my work in my parish and pastoral care at the hospital," she notes. "As a religious educator, this degree will allow me to expand my leadership potential."
While she enjoyed her time at the faculty. one of the highlights was the opportunity to study in Israel at Bat Kol, a centre of Jewish studies for Christians using Jewish sources.
"It was an experience that I will always remember fondly," she recalls. "I learned so much about Judaism and it deepened the understanding of my faith. Being in the places where Jesus and the Apostles walked, and having access to special places because we were Bat Kol students, is something I will be forever grateful for."
And lest anyone think this is good-bye, a final note: "I do not actually want to leave USMC," she says, "and am considering coming back for another Master's degree in the future…."
Visit the Faculty of Theology's Fall Convocation 2020 page to learn more about this year's graduates and to celebrate their unique achievement.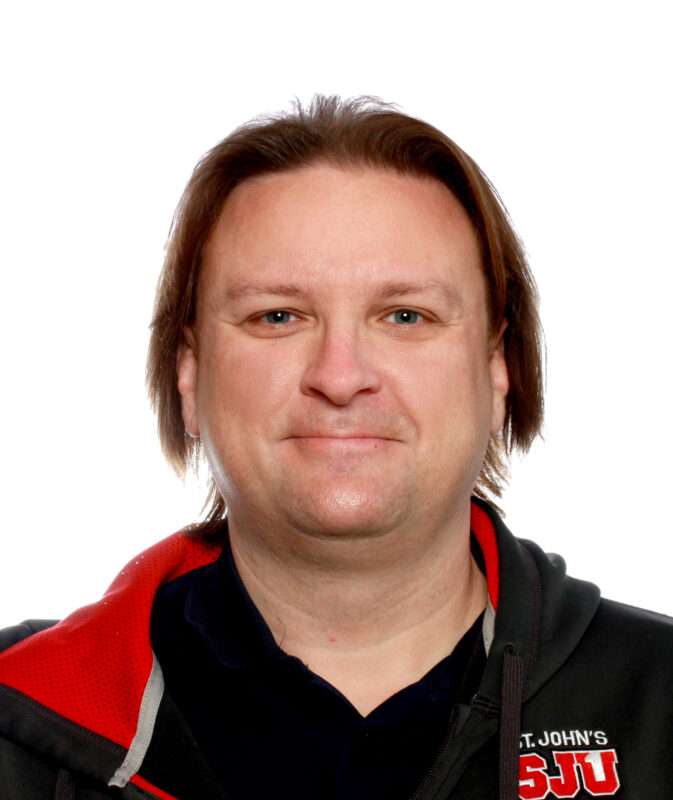 For Minnesotan John Solheid, it was the Faculty of Theology's reputation that drew him to study at the University to St. Michael's College. Add in the size and resources of the John M. Kelly Library, as well as a "generous financial package" and he was sold.
This Saturday, November 14, he will be granted his doctorate, officially becoming Dr. John Solheid, with his thesis entitled The World in the City: Biblical Scholarship and Reading Culture in Origen's Psalm Homilies from the Codex Monancensis Graecus 314.
"I was immediately impressed with how welcomed the faculty made me feel," he recalls. They helped me …acclimate to Canada, to Toronto, and to campus. I never felt out of place or as if I didn't belong.
"St. Mike's is a wonderful place to learn and develop personally and spiritually. There is a very collegial atmosphere at St. Michael's. It is ideal for anyone who want to be part of a scholarly community."
Solheid, whose goal is an academic career as a professor and scholar, says one of the key lessons he learned while at St. Mike's was a sense of responsibility to participate in the broader scholarly community, doing such things as attending lectures and presentations from peers, even when the subjects aren't related to his own research.
"I always appreciate how much I learned from those presentations and lectures, and especially those whose subject matter was not related to my field."
An added bonus? "I made some friendships that will last a lifetime."
Visit the Faculty of Theology's Fall Convocation 2020 page to learn more about this year's graduates and to celebrate their unique achievement.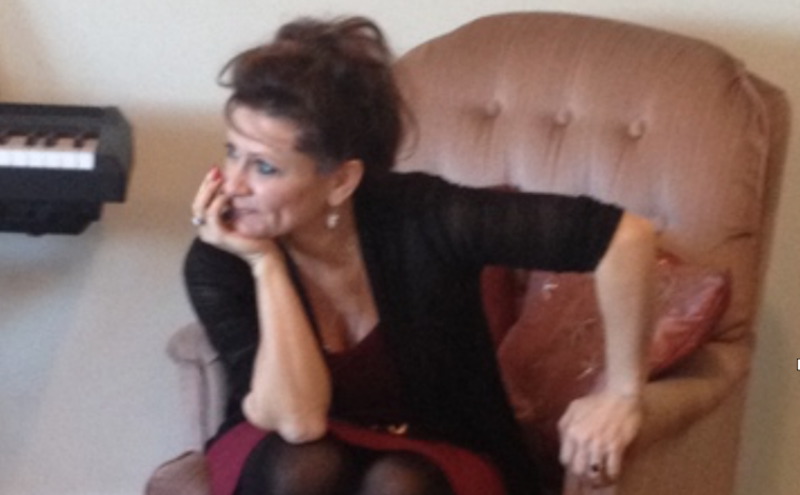 When Josefine Nobel first pondered theological studies, a friend put her in touch with a graduate of the Faculty of Theology whose assessment of the school prompted her to apply and enrol.
"I have always felt like I am home here, and especially when sitting and engaging with my peers and faculty," says Noble, who will be granted a Master of Divinity degree on Saturday, November 14. "This sense of community is often cemented with events arranged by the Student Life Committee, the liturgies, the extra-curricular outings such as the Ordinandi Dinner and events put on by the Toronto School of Theology as a whole."
That sense of community, she says, made her entire experience transformative.
"At first, I did feel that my faith—and all I had thought I knew about the Church and God— was being challenged, I also learned that faith is able to be challenged! In fact, it grows stronger! Somehow, as my old frameworks of meaning were challenged, I begin to stretch the 'envelope' of my faith and this did not diminish it rather it enriched it."
Because of this, she says, she feels she has been transformed on many levels—spiritual, personal, and intellectual— "and I know that I have also become a better human being and a Christian."
Another huge lesson for Noble at Saint Michael's has been the lesson of community, she says.
"I have often chosen to work alone and have not been so drawn to communities and group events. I worked in my church behind the scenes and thought that I preferred that. Saint Michael's changed me. I have become aware that there is richness to be found in community and this is a very large part of what enhances one's faith and faith walk. I boldly offer then that any who desire their educational experience to be further enriched by the power of community will be sure to find it attending Saint Michael's."
Today, Josefine has begun work on a Master of Theology degree, continuing onward to see where her education takes her.
"I am honored and blessed to be a part of Saint Michael's and I hope to continue to grow here in fellowship, friendship and faith."
Visit the Faculty of Theology's Fall Convocation 2020 page to learn more about this year's graduates and to celebrate their unique achievement.
Nick Cotman did his undergraduate studies in philosophy and political science at the University of Ottawa. He then completed his Master of Theological Studies at St. Michael's Faculty of Theology in 2019. It was at this time that he began working in the chaplaincy leader position at his alma matter, Holy Cross Catholic Secondary School in Kingston, ON.
---
Encountering Opportunity in Restriction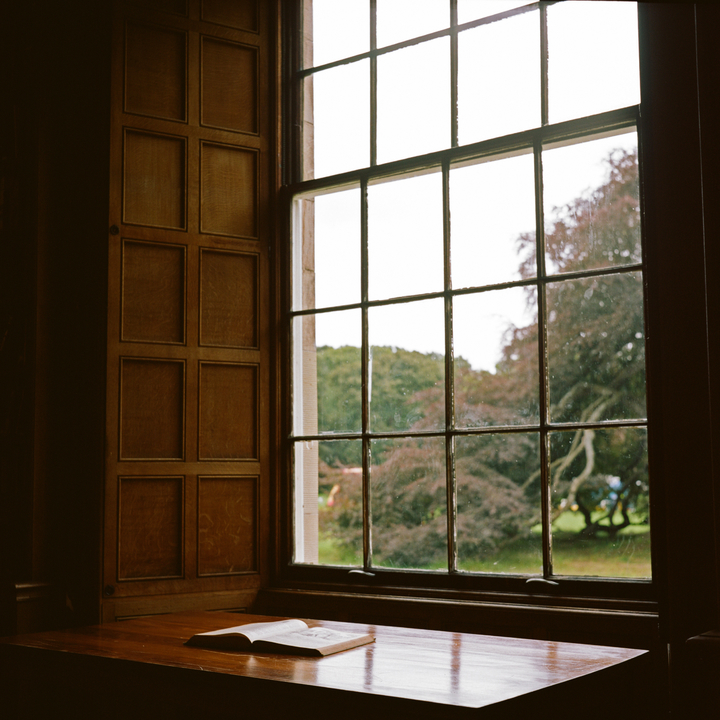 As we have come to expect from most things in 2020, public education in Ontario's schools looks a little different from most years. In Kingston, secondary schools are following an octomester model, meaning that there is one class each day for 22 straight days. Lunch periods are staggered for each grade in an effort to avoid congestion around the school. Additionally, teachers are livestreaming their lessons to ensure remote learners are getting the needed material. All of these adjustments have required a significant mental and pedagogical reorientation from staff and students. Having only begun my high school chaplaincy career in the fall of 2019, and being out of the school by this past March, these first months back have felt more like the second volume of my first year as I relearn the role.
Being (physically) back in school has affirmed something I had been reflecting on since COVID first began to reshape our daily lives: that a single thing can be both restrictive and freeing. The colleagues and students I have the privilege of spending time with each day are showing me there are unexpected opportunities to be found in the constraints we are currently navigating. I think it is important to note, however, that any "pleasant surprises" we encounter in no way diminish or undermine the unique challenges each of us has faced. Nonetheless, we should acknowledge that by being forced to reconsider the way we approach many things, 2020 has also shed light on the shortcomings of previous practices and provoked new, more effective methods. Being in school has made this especially clear to me.
There are a few experiences I'd like to recount. The first is one which is bound up closely with my position in the school: the absence of school Masses. This has forced a significant shift in focus to other liturgical practices. I have been doing regular class visits to lead lectio divina readings and the Ignatian Daily Examen with students. Although we will be thankful when the day comes that we can celebrate Mass as an entire community, this unplanned hiatus has led me to recognize the richness of these other liturgical approaches. Mass in school was always an appreciated community event, but it was evident that further foundational efforts in spirituality and liturgical understanding would enrich the experience. The event of a school Mass may have become overly familiar, causing a lack of deliberate and reflective participation. J.R.R. Tolkien wrote that we often need "to clean our windows; so that the things seen clearly may be freed from the drab blur or triteness of familiarity." This break may inadvertently serve as opportunity to form our liturgical sensibilities as a community through other practices, allowing us "to clean our windows," and more fully appreciate Mass when we can gather once more as an entire community.
Another example that is small but noteworthy is the new inclusion of an end-of-day prayer. Prior to current circumstances, we would recite a simple grace over the PA before lunch. Now, however, with each grade now getting out of class at different times, this was ruled out to avoid further interruptions. In the absence of a lunch hour prayer, we decided to begin doing a prayer at the end of the school day. This small change has been incredibly well received. We join in a meaningful prayer to give a definitive conclusion to the school day and to look forward to the evening ahead. This is a practice we will likely carry forward beyond these unusual circumstances, though we may have been unprompted to explore it without the current conditions.
Without Masses, retreats, or community outreach to coordinate, my priorities within the school have shifted. More than ever, it seems that chats in the staff room and chance encounters with students in the halls are of greater pastoral importance. When there was more room to complete tasks and plan outreach events, I began to let behind-the-scene to-do lists take the front seat. I'm thankful I've been required to shift my focus to relationships within the school. When things return to normal, I'll be sure to maintain this focus.
There are an array of other instances I could talk about, such as our amended graduation ceremony, virtual coffee houses, and the music class using the cafetorium so as to social distance more effectively (allowing halls throughout the school to enjoy their practice). Students seem more open to seek me out to chat (though perhaps they just want out of class since they're now in the same room all day!) and are displaying impressive consciousness of the well-being of those around them. They are dutiful in mask wearing, have embraced the octomester model, and even surpassed any previous food drives during our Thanksgiving collection.
These are all just small instances of the pleasant surprises I've seen over the past months. We have all encountered them in different ways, but I am especially thankful to see them occurring in Catholic education through the lens of chaplaincy. When we learn to embrace unanticipated circumstances, we can open ourselves up to viewing things in new ways and create room for God's grace in areas we might lack control. In the chaplaincy work ahead, I'll be sure to continue looking for the pleasant surprises and opportunities for growth that our current restrictions can bring.
---
Read other InsightOut posts.
John Fraresso is completing his Master of Theological Studies degree at St. Michael's Faculty of Theology. He completed his undergrad at UTM in the 90's in Crime & Deviance and Sociology. He currently serves as the Community & Spiritual Life Coordinator for the community of L'Arche Hamilton.
---
God Keeps Laughing as I Make Plans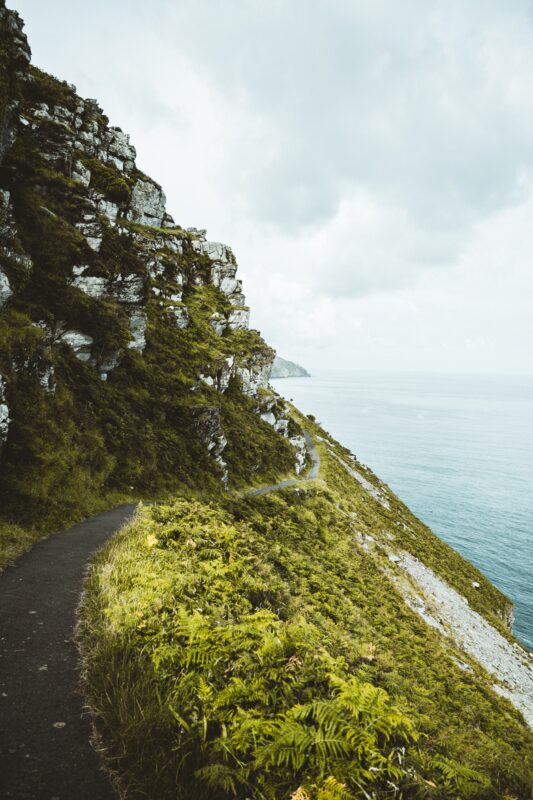 If you really want to make God laugh, tell God your plans.
Sometimes God taps you on the shoulder, other times God throws a brick at your head.
Add to these—paraphrasing Gary Zukav— in order to be authentic, your personality must serve the will of your soul, and you get a glimpse into my journey of returning to school in my mid 40s. They actually define my life story, but that's a book and not a blog.
From the time I was a young boy, I always felt called to be in service to others. If the call to have children wasn't so strong within me, the call to priesthood might very well have won out in my teens. I listened to that call to have children and was blessed with three beautiful kids. Since they were (and are) my highest calling, I launched into corporate life in my 20s and had a highly successful career. Though it was gut-wrenching in many ways, it served my kids well by providing a very comfortable life for them. On the other side of this coin, making millions more in sales and margin dollars for a multi-billion dollar company did nothing to serve the least of my brothers and sisters, nor my soul's calling.
About five years ago, I was discarded like yesterday's news by the company I had poured my life and soul into. That monumental event—which at the time seemed devastating—set me on an incredible journey up to this day, a journey that continues to unfold. What is evident in it, though, is that the will of my soul is getting the upper hand, as my personality is listening to it a lot more than it used to. God keeps laughing as I make plans. Sometimes God taps me on the shoulder and I listen; more often than not God has to throw a brick at my stubborn head.
Richard Rohr wrote an entire book, Falling Upward, on what happens when we hit mid-life as we start to reassess our values and where we're heading. Circumstances started to line up for me to follow my dream of returning to school so that I could follow a vocation to be in service to others—which, you will note, sounds entirely different from a "career change." I enrolled in St. Mike's Faculty of Theology to do a Master of Theological Studies degree.
Many people have said to me, "Wow, that's quite a change. What made you decide to go in that direction?" My answer is always that it wasn't a "change" per se; it is simply a matter of honouring what has always been deeply seeded in my DNA, the will of my soul.
I decided to do the "responsible thing" and continue to work full-time so I could make money while doing school part-time. I didn't really need to; my financial situation had allowed me to go full-time, but I didn't listen. Result? The new company I was working for shut their operations down. God. Brick. Head. I listened, and dedicated to school full-time.
I decided to do a field placement in my degree. My professor suggested, after a period of discernment and discussion, that I do my placement at L'Arche. Turns out—and he was bang on—that someone like me, so stuck in my head, could learn a lot from people who live from their hearts. In the ten months I have been at L'Arche I have learned more than my entire education, going all the way back to junior kindergarten.
Yet even in this journey of the past few months, I continued to make decisions with my head and didn't listen to my heart. Put another way, my personality wasn't serving the will of my soul. God showed up again, brick in hand. L'Arche had to remove all volunteers from their homes when COVID struck, including me. A week later, they offered me a relief assistant position. I struggled with taking it, because my head told me that perhaps I should find something full-time for the summer (a nice cerebral decision that didn't consult my heart). My heart eventually won out, and in no time I was getting more hours at L'Arche. Fast forward a couple of months, and the person who was my supervisor at L'Arche—their Community and Spiritual Life Coordinator—was retiring, and they needed someone to fill the position.
Guess what I'm doing now! Of course, as a result of listening to my heart, it all works out well with my studies: I can balance both this position and my studies. Though it is highly regretful that classes aren't in person—I didn't return to school after 20+ years to do it online—the fact that they are virtual, and that I don't need to commute from Burlington to Toronto for classes, allowed me to take this service position at L'Arche.
This is literally a microcosm, a small sample, of the incredible events that have conspired to allow for this to come to fruition. My super-stubborn self has learned (more accurately, is still learning) the valuable lesson that you can't stand in the way of the will of your soul. I guess with more brazen effort and deafness one could. I am sure many do. I know I have. But when you surrender even just a little, gain a little humility, ask God to guide you, simply go with the flow, and let go of the wheel so that The One with a better driving record can take it, miracles happen.
Again a couple weeks ago as my head was trying to run the show, God sent another messenger to remind me. Without even knowing I needed to hear it, she shared Proverbs 3:5-6 with me: "Trust in the Lord with all your heart, and do not rely on your own insight. In all your ways acknowledge Him, and he will make straight your paths."
Thankfully I noticed this subtle tap from God, gave control back to God, and saved myself another brick to the head.
---
Read other InsightOut posts.
Nick Olkovich is an Assistant Professor and holds the Marie Anne Blondin Chair in Catholic Theology at St. Mark's College in Vancouver. He completed three of his four degrees at the University of St. Michael's College where he met his wonderful partner Julia, a graduate of Christianity and Culture and the Faculty of Theology, in a course exploring the thought of Bernard Lonergan.
---
Nick and Julia's Victory Garden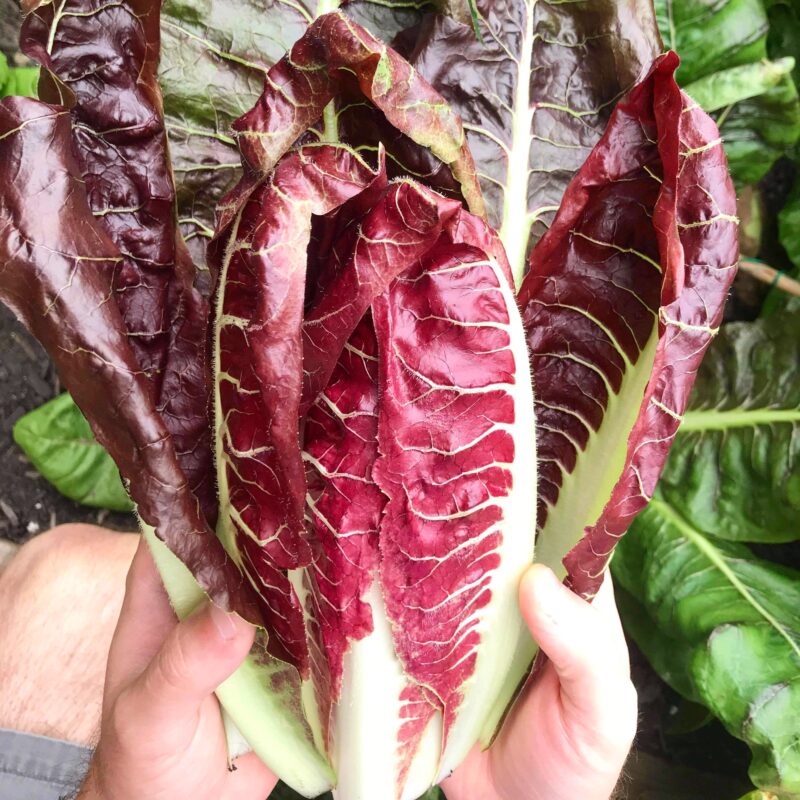 I'm sitting in my living room looking at what's likely to be the last tomato from the small garden we planted at St. Mark's College here in Vancouver. Shortly after everything shut down on March 16, 2020—and well before the ground was ready in Toronto—Julia and I found ourselves sowing seeds—two types of lettuce, arugula, radicchio and puntarelle—and planting tomato, eggplant, pepper and cucumber seedlings.
Anxiously awaiting signs of germination and growth, we'd close our laptops around 5 p.m. every second day and drive up to the College to check on our pandemic garden. Slowly but surely our seeds sprouted and their shoots began to look like miniature versions of themselves. Within weeks we were eating arugula while Toronto was still under a pile of snow. Yet, our tomatoes had barely grown; the cucumber seedlings kept dying; and I was convinced that my pepper plants were shrinking. I was frustrated. Anxiety over the pandemic combined with the pressure to work harder and accomplish more. I was hard on myself like I was hard on the garden.
As the lockdown wore on, workdays and then weeks began to blur into one another and yet time stood still in a different way when we'd call it quits, earlier and gradually with much less guilt, and head up to the College. We'd go when we were miserable or angry with each other. It was quiet and it helped. We'd go on the weekends sometimes when the sun was shining and it helped even more. Julia needed her steps and so we'd walk after pulling weeds and talk in ways that our pre-pandemic weekdays never seemed to allow.
As time went on our near daily trips became routine. We'd pack our tomato ties, our scissors, and big ziplock bags that I'd wash after each use. Soon we lost access to a hose and so we started bringing a watering can that one of us would fill six or seven times behind St. Mark's Parish whenever Fr. Rob wasn't hearing outdoor confessions. As summer finally started to arrive in Vancouver the garden became a hot spot of activity. We met neighbours who told us they liked our greens (thanks?); neighbours we traded stories and plants with; other gardeners on the UBC campus who envied the shade our lettuce got; neighbours' children and their pets. I began running into work colleagues, one who tended two of the College's four garden beds, and others who still had access to the main building. These chance encounters and the short conversations they prompted—so everyday and yet so oddly meaningful—broke up the monotony of daily Zoom calls and online happy hours. Soon enough the garden started to produce and everyone we ran into or visited got a bag of lettuce or clippings of chard. What had started out as a pet project had become a way to connect.
In the end, not everything worked out. The eggplant and peppers never grew. Most of the tomatoes will never ripen. But over time my frustration with the garden turned to acceptance and then celebration. Look at all the delicious things we got out of two overcrowded and partly shaded boxes. Over time I've grown to be easier on myself and to celebrate all the little ways Julia and I have grown over the past six months. None of it was expected. None of it was easy. All of it was grace.
---
Read other InsightOut posts.
Nisheeta Menon is a graduate of St. Michael's Christianity & Culture program and holds a Master of Divinity degree from the Faculty of Theology. While studying theology she served as the Social Justice Co-ordinator and Student Life Committee Vice-President. She is now a high school Religion teacher in Mississauga, where she hopes to continue her co-curricular work serving her school community in the areas of equity and diversity education and chaplaincy.
---
Wandering in the Desert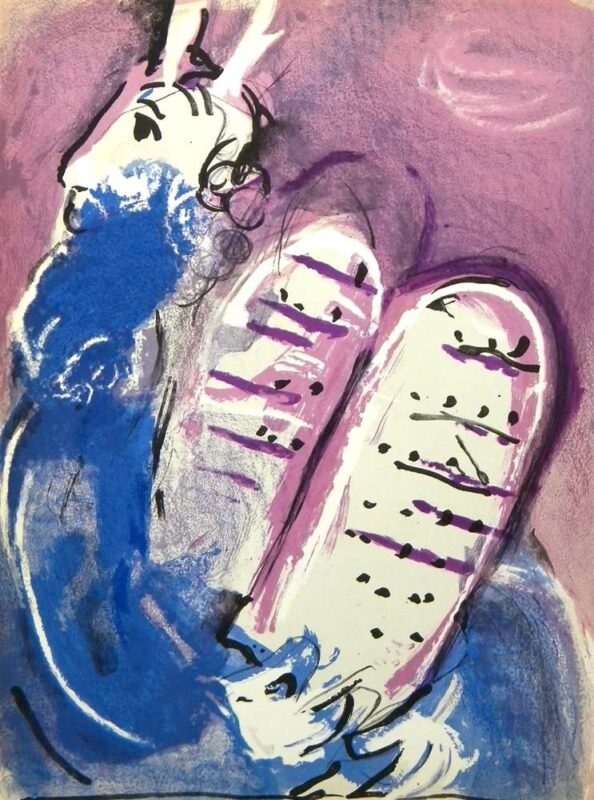 Autumn is a time of year I have always loved. As a student, I looked forward to transitioning back into school and the start-up of all of the clubs, sports, and activities. Now, as a secondary school teacher, my appreciation of this time of year has only increased. It is around this time that the life of a school starts to take shape—student leadership, chaplaincy, athletic teams, volunteer and outreach initiatives, arts programs, etc. Plans turn into reality and the school begins buzzing with activity, creativity, and life!
This autumn, as you might imagine, looks very different. The beginning of the school year was tumultuous, to say the least, and some of us only received our teaching assignments in late September. A number of teachers, like me, were designated to teach the online cohort and, with that, we have sunk into the routines of virtual teaching with considerable reluctance.
Students continue to be moved in and out of our courses due to a host of scheduling issues while the quadmester is rapidly progressing toward its end date in the second week of November. The tight timeline forces teachers to compress the curriculum, either speeding through important concepts or eliminating them entirely. The students "attend" class daily but are behind their screens while we are behind ours, and, even when our cameras are on, there is a palpable discomfort.
In a regular classroom, these students would know each other quite well by Grade 12, and they would continue to build connections with one another throughout their time in a class like mine. In the virtual environment, however, students in my classes are from all over the school board and, despite my efforts, their interaction is limited. As well, during the average school day, my colleagues generally remain isolated in their own classrooms (for good reason), leaving the staff lounge and department offices empty. The school is eerily quiet and the few faces you may pass are hidden behind masks. This is a far cry from the Thanksgiving liturgies, staff potlucks, and Student Council Haunted House tours of the past.
For most teachers, even those with in-class cohorts, the laments are the same: feeling disconnected from the students, being unable to teach and assess in an effective way, concern over students with access issues or learning challenges, and a general lack of guidance and support. At the same time, we watch the news as reports of COVID-19 cases in schools rise and we check in with some of our close friends and family as they await the results of their tests. We miss the loved ones who are outside of our social bubbles, and we worry about them, and ourselves. It is difficult to be hopeful.
One day, as I discussed these grim realities with a colleague, I confessed I was having a difficult time staying optimistic and energized, but that I was simultaneously feeling guilty about this because I also acknowledge how privileged I am in many ways. She offered one of the most helpful comments I have heard throughout this pandemic: "Of course you're having trouble staying hopeful! What do you expect? We are the Israelites in the desert! This is not the Promised Land!"
Coincidentally, it was at that very time that I was in the midst of discussing the Exodus story with my Grade 12 Religion class. We had talked about how the Israelites in the desert must have felt a sense of hopelessness, fatigue, monotony, and an underlying fear that they might never actually reach the Promised Land. It is difficult to imagine that they ever woke up optimistic and chipper, ready to spend another day wandering in the desert!
During this pandemic, part of the struggle which so many of us put ourselves through is trying to make our lives as close to what they were pre-pandemic as possible. Of course, this is nearly impossible, and our failure to meet our self-imposed standards only heightens our anxiety. By acknowledging that we are "in the desert," perhaps we can give ourselves permission to feel a little lost, at times hopeless, and generally unable to think more than a few steps ahead at any given time.
My most gratifying class thus far occurred when I shelved the curriculum for one day and chatted with the students about how I was feeling. As a teacher, and one of the only adult influences outside of their home they have regular access to right now, I know that modelling for my students the fact that it is okay to be struggling is perhaps the most important lesson that I can offer. After sharing with them a little about what was weighing on me, my students quickly piped in with words of validation and encouragement, which led to other students sharing their particular burdens, which in turn led to more encouragement from the group. Despite the distance between us and the glitchy internet connection, our discussion rolled on until the end of the period. There was laughter, exclamations of, "Oh my gosh! Me too!" and quiet, muffled sniffles at times. We never got around to our lesson on the Book of Exodus that day, and yet I am certain that we came to a better understanding of how the Israelites were able to survive—and find deep meaning in—their time in the desert together.
---
Read other InsightOut posts.
Rev. Dr. Matthew Durham is a Roman Catholic priest and experienced hospice palliative care administrator. An alumnus, Fr. Matthew earned an MDiv and a DMin at the Faculty of Theology, and is currently the Executive Director, Hospice Palliative Care and Community Development for SE Health. Formerly, he was the Director of Community Engagement & Advancement at The Hospice of Windsor & Essex County Inc. This article was co-authored with Hana Irving, MA.
---
Helping the Most Vulnerable at the End of Life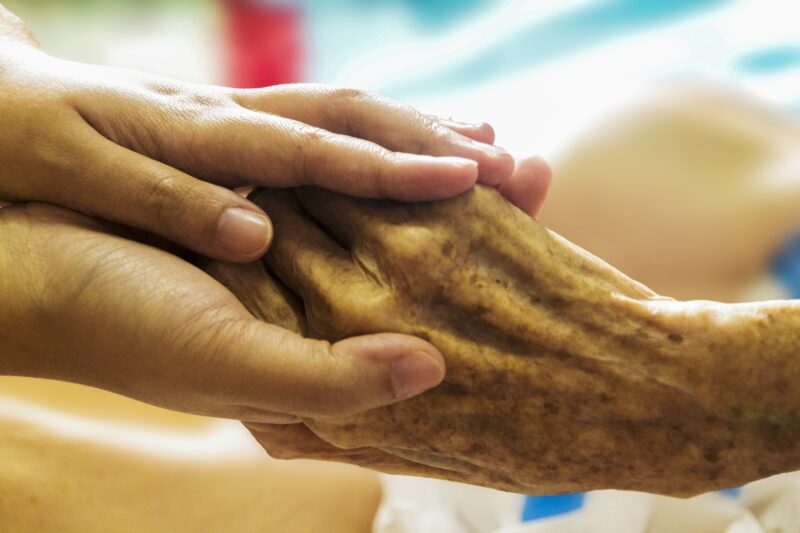 While discussions of how to create a system that supports Canadians who wish to live and age at home have been at the forefront of health care agendas for decades, this discussion has only become more necessary in the midst of the COVID-19 pandemic. Discussions of viral spread, social and physical distancing, the importance of wearing a mask, washing hands, and disinfecting surfaces to prevent infection have become commonplace in households nationwide. At the same time, as a society, we are becoming more aware of the social and economic disparities that have put certain vulnerable populations at greater risk.
Ubiquitous yet largely ignored, in every major city there are thousands of Canadians who are homeless and lacking access to adequate resources to follow public health guidelines about social distancing and hygiene (Jadidzadeh & Kneebone, 2020). Furthermore, people experiencing homelessness are often at greater risk for virus transmission due to crowded living conditions in temporary housing or shelters, or congregate settings, and overall face a 5–10 times greater mortality risk than the general population (Tsai & Wilson, 2020). Those risks only increase for individuals with compromised immune systems or who may be approaching the end of life.
For people experiencing homelessness, access to palliative care has traditionally been a challenge, which has only been exacerbated by the COVID-19 pandemic. Hudson, Shulman and Stone (2017) note that
the delivery of high-quality care in mainstream settings for homeless people is complex for many reasons, including mistrust of health services, isolation, the impact and chaos associated with substance or alcohol misuse and, for some, alcohol-related early cognitive impairment. These factors, alongside the relatively young age at which homeless people may benefit from palliative care, means access to hospice and care homes is currently rare. As a result, homeless people often receive inadequate care and support. (p. 54)
This is a problem that Journey Home Hospice has been addressing for a little more than two years as Toronto's only hospice serving homeless and vulnerably housed individuals. The hospice, which is a partnership involving Saint Elizabeth Foundation, Hospice Toronto, and Inner City Health Associates, provides 24/7 hospice palliative care, including complementary therapies to patients at the end of their lives, with a typical admission having a prognosis of approximately three months. More than pain and symptom management, Journey Home Hospice also offers formerly homeless patients the opportunity to experience "home," sometimes for the first time in decades. The small clinical staff, complemented by specially trained volunteers, often become a "found" family for patients who are typically estranged from their loved ones. Volunteers especially fill an important role: reading stories aloud, singing favourite songs, cooking memorable dishes, playing cards, or even watching movies with patients.
Equally important, Journey Home Hospice becomes a place of healing, even as patients approach the end of life: regular meals; a clean, safe place to stay; coordinated pain and symptom management; programs such as art and music therapy, legacy work, and a visiting dog program all help patients to reconnect with their humanity after years of hardship and struggle. The psychosocial and spiritual care program also helps patients reconnect with loved ones if they wish and provides a welcoming space to express their faith or find a connection with their chosen religion.
Every patient who has stayed at Journey Home Hospice comes with a story. As each patient begins to feel at home, they will often share their story with a trusted team member or volunteer, and each life history comes with its own unique heartache. Whether fleeing an abusive family or relationship, struggling to cope with mental health issues and addiction, or facing financial setbacks from a divorce or workplace accident, our patients never intended to be homeless. However, once they found themselves without a permanent address, the struggle to find or maintain employment, save enough money for deposits on a new apartment, or even access social services became almost insurmountable challenges for many.
For many persons who have experienced homelessness, the overwhelming shame and fear associated with appearing "needy and dependent" prevents both men and women from asking for help. This is only compounded by our generally negative view of dependence and aging as a society. A recent study in Montreal found that individuals aged 50–64 were the largest growing demographic of the homeless population, as ageism often made it difficult to find new employment, and age prevented them from accessing social services and support programs designed for older Canadians (Burns, Sussman and Bourgeois-Guérin, 2018).
Journey Home Hospice becomes even more important in this context as a beacon of hope for patients, and as a potential teaching and learning facility on a local, national and international scale. Both from listening to our patients' experiences and leading research into the factors affecting homelessness, we know that it is largely structural issues that cause and perpetuate homelessness. We are socially conditioned with capitalist values that emphasize individual responsibility, work ethic, and suggest that the only factor that determines success or failure is an individual's motivation to work towards a goal. In reality, there are political and social factors that shape individuals' access to opportunities, education, resources, and the necessary support and social services. Poverty and homelessness are closely tied factors that are caused by an inequitable distribution of wealth and opportunity (Murphy and Eghaneyan, 2018).
Our hospice is creating a truly safe space for people who have experienced homelessness, with a specially trained team able to respond to their unique life stories, physical, psychosocial and spiritual needs, as well as to offer care in a flexible environment responsive to the needs of the individual. COVID-19 has demonstrated more than ever that health care solutions in Canada must be innovative and responsive; we are proud that in the midst of this pandemic, not only have we been able to offer patients a safe respite at the end of their lives, we are also expanding to serve more people in the future. Currently, Journey Home Hospice is renovating our existing site to add six more hospice beds and hopes to be open in late 2020.
---
References:
Burns, V.F., Sussman, T & Bourgeois-Guérin (2018). Later-life homelessness as disenfranchised grief. Canadian Journal on Aging, 37(2), 171–184.
Hudson, B., Shulman, C. & Stone, P. (2017). 'Nowhere else will take him' – Palliative care and homelessness. European Journal of Palliative Care (24)2. 54.
Jadidzadeh, A. & Kneebone, R. (August 2020). Homeless shelter flows in Calgary and the potential impact of COVID-19. Canadian Public Policy. S160–S165.
Murphy, E.R. & Eghaneyan, B.H. (2017). Understanding the phenomenon of older adult homelessness in North America: a qualitative interpretive meta-synthesis. British Journal of Social Work, 48, 2361–2380.
Tsai, J. & Wilson, M. (April 2020). COVID-19: a potential public health problem for homeless populations. www.thelancet.com/publichealth (Vol 5). e186–e187.
---
Read other InsightOut posts.
Fr. Don McLeod is a Basilian priest, an alumnus of USMC (College and Faculty of Theology) and a member of the Collegium since September 2013, serving as Chair from 2017 until the present. He has a particular interest in institutional governance and in ensuring that the proper role of the Collegium in University governance is clearly outlined. He has taught and been an administrator at both the high school and university levels, most recently at St. Joseph's College in the University of Alberta. He continues to exercise his passions for aviation and cycling, Catholic Social Teaching and the study of Scripture and Biblical languages, while residing with the Basilian Fathers of Presentation Manor in Scarborough.
---
"Piloting" USMC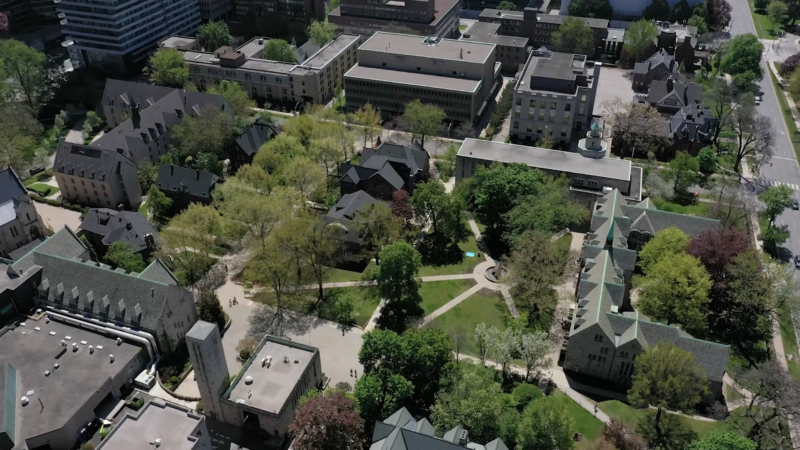 Two or three weeks ago, someone asked me if serving as Chair of the Collegium was burdensome, especially during the current COVID-19 crisis. After a few moments' reflection, I replied that although Collegium had recently had to confront some very challenging issues, I would not describe my role as "burdensome." To the contrary, the past four-plus months have been challenging but not burdensome.
To help clarify, permit me to draw an analogy with aviation. When people learn that I am a licensed pilot, they often ask if I fly solo—to which my usual response is "yes and no." "Yes," if that means that I am the only person in the aircraft. "No," if the implication is that no one else is involved in a flight. Although it sounds counter-intuitive, even if the pilot is the only one aboard the airplane, there is no such thing as "solo."
Most people who fly commercially know that a safe and successful flight requires professional pilots "up front," equally competent and professional flight attendants in the cabin and good ground crew—and that is certainly true. However, there is much more to aviation than that.
First, even a small aircraft comes with a very detailed Pilot's Operating Handbook—in the case of the Cessna 172, the aircraft I fly, nearly 200 pages of very dense information. Included in this are several checklists covering nearly every conceivable situation, from before engine start through to shutdown—and the pilot who ignores or omits even parts of these does so at his or her own risk. These documents reflect literally thousands of person-hours of designing, building and testing, without which no aircraft ever makes it to the flight line, let alone into the air.
Further, behind the scenes of any safe flight are the people who service the aircraft and keep it airworthy. This includes mechanics, dispatchers, fuelers, cleaners and airworthiness inspectors—all of whom are required to ensure that the aircraft is indeed safe to fly.
Most of my compatriots fly out of and into what in Canada are known as certified aerodromes—airports, for short. These facilities require ongoing maintenance to ensure that taxiways and runways are safe and clear of any debris, including snow and ice in winter, that pavement markings including runway numbers are clearly visible and that all ground signage is accurate. Much of this work goes unnoticed but is essential to safe operation—and is regularly inspected.
Once the aircraft is ready, the airport safe to fly out of, the pilot (and maybe passengers) belted in and the engine started, the pilot is still dependent on many people to ensure a safe flight. If the airport has traffic controllers the pilot must obtain clearance both to taxi and to take off and must rely on the men and women at the other end of the radio waves to ensure safe separation of all aircraft. Even at an uncontrolled airport, the pilot must rely on other pilots and even people on the ground to advise of their positions and intentions. The same is true, in reverse order, when preparing to land.
In short, from long before engine start to after shutdown, safe and enjoyable flying is dependent on the skills, attentiveness and commitment of a significant number of people filling a wide range of roles—the pilot is one of these people, undoubtedly an essential cog in the machinery, but far from being the only one. In other words, the pilot in reality is never "solo."
To return to my analogy, one could suggest that the Collegium, and in particular the Chair, might be viewed as the pilot who is charged with ensuring that the University is able to fulfill its mission. However, just as with the pilot of an aircraft, a successful "flight" of the University is dependent on the commitment, dedication and competence of many more persons than the relatively few that a casual observer might see seated at the Collegium table.
This has been even more apparent to me as we have dealt with the impact of the COVID-19 pandemic. From the very beginning, every member of the USMC community, regardless of their particular role, has given more than generously of their time and talent to ensure that we "fly" successfully through this unprecedented turbulence. I may by analogy be one of the "pilots" for this adventure but am well aware of the enormous debt of gratitude my colleagues and I owe to so many who have contributed to our safe and level "flight." To them I say simply, "Thank you!"
---
Read other InsightOut posts.
Andrew Selvam is currently the Acting Chaplaincy Teacher at St. Joseph CSS in Mississauga. He is also a science and religious studies teacher with the Dufferin-Peel Catholic District School Board. He is currently pursuing his Master of Religious Education degree at St. Michael's Faculty of Theology. He enjoys music, hanging out with friends and family, and travelling.
---
A Language of Love, Unity, and Joy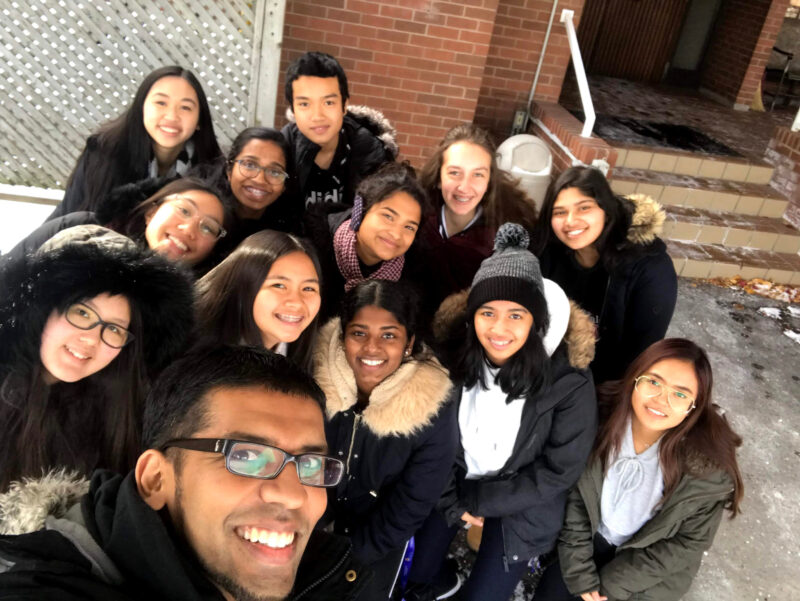 The day was March 12; I remember it clearly. I had just finished with our chaplaincy team meeting in the library when a student asked me if it was true…that they would be closing schools for three weeks because of COVID-19. I immediately went to my computer to confirm what I hoped wasn't true and, lo and behold, it was. We would be away from school for at least three weeks. Immediately the news cycle was flushed with what was becoming a worldwide pandemic and, as each given week passed, it seemed more and more likely that the school year would happen away from the school.
After March Break, it was a very slow waiting game. Retreats, social outreach programs, and student engagement activities would have to be put on hold. The way relational ministry would have to be delivered would look very much different. I had been reading all the emails from our school board offering all of the different platforms for learning, but I stood there for a moment and wondered "How do I connect with students?" From the beginning, it became a get-go of mine to make sure that, in as many ways as possible, I was going to make it feel as much as it could for students like we had never left. My first digital daily reflection went out on the feast day of the patron of our school, St. Joseph, more important than ever as the patron saint of families and the universal church. The Holy Spirit that I always felt travelling through a school would be called upon to help me figure out this new upper room. And that was just my motivation. I needed the Holy Spirit also to do the work of expanding this upper room, now neighbourhoods apart from each other and along a digital superhighway.
As each new day rolled out, each reflection and activity would focus more on refocusing our "new reality" into something positive, something to come alive through the Spirit. Meeting with students using videoconferencing applications made it as close to kids coming by the office as I could. Three-and-a-half months later, it has transformed into an opportunity for us to hear each other, talk about the struggles of the day, of the week and of the month, and offer support when needed. With the chaplaincy team back in full swing, I was ecstatic that, more than ever, kids were looking for ways to be engaged outside of the classroom. Each discussion we had and prayer we said felt like therapy for the mind and the soul, for the kids and for me.
But distance-learning causing frustrations wasn't the only thing on the minds of staff and students. The number of deaths of relatives of staff and students was on the rise, and I asked the Spirit to just give me the right words to say when I picked up the phone to offer my condolences and support in any way that I could. It also became apparent that many of our families had parents unable to work, raising the possibility of not being able to put food on the table. The St. Vincent de Paul society helped us out, as did our generous staff, to provide food and gift cards for our neediest families.
I have to say I had my reservations. I did not know what distance chaplaincy would look, but it has been more than enlightening. It has shifted me out of my comfort zone in a way only the Holy Spirit can, and moved me to find energy reserves I did not think I had. We had just celebrated Easter at the beginning of this pandemic, and we know that we are an Easter people called, as Christ did, to work to make anew. More than anything, though, we have been called to be a Pentecost people—gathered together, filled with our blessed gifts, so that people outside our Upper Room can hear us speak in a language that they could understand—a language of love, unity, and joy.
---
Read other InsightOut posts.
Throughout the seasons of Lent and Easter, Dr. Darren Dias, OP, who teaches systematics at the Faculty of Theology, has shared his homilies with the broader university community. For the Feast of Pentecost, he spoke on the subject of race and renewal.
---
Pentecost 2020: Act 2:1-11; 1 Cor 12:3-7, 12-13; John 20:19-23
Today we celebrate the renewal of creation when the risen Lord appears amidst his disciples and breathes life into them, as God first breathed life into Adam (Genesis 2:7). But today the last words of George Floyd—a 46 year-old father of 2 brutally murdered by police because he was black—echo in our midst: "I can't breathe."
This week the Ontario government warned that confinement and distancing regulations will not be relaxed as expected because of the increase of COVID-19 cases. We see these especially in lower income and new immigrant areas of the city where pockets of racialized persons live. We have spent the entire Easter Season in confinement and now at its completion, it looks like it will be prolonged.
Perhaps not unlike the disciples we lock our doors out of fear of the real dangers lurking about; locked in our homes or in the bubbles created by masks and gloves and safe distance. Yet Pentecost in John's Gospel account is the moment when Jesus appears to the disciples, meets them in their fear, and releases them from it by breathing the Spirit of new life into them, and then sending them into the world on a reconciling mission. But we remain locked up, anxious about COVID-19 , and for racialized persons like me, fearful of the lurking plague of violence. So what kind of Pentecost can we celebrate this year?
In the narrative from Acts we read another account of the giving of the Holy Spirit. A violent wind fuels the tongues of fire that appear over the disciples. These are external manifestations of the Holy Spirit's presence in the community. Likewise, the disciples' preaching, understood by speakers of various foreign languages, Parthians, Medes, and Elamites, Libyans, Romans, Cretans, etc., is a manifestation of the Spirit's power.
Pentecost is often seen as a remedy to the confusion of the multiple languages that resulted from the destruction of the tower of Babel in Genesis 11. Now we don't have readings from the Hebrew Bible during the Easter season, but if you remember in Genesis 11 the whole earth is said to have spoken one language. This makes the people of earth powerful and they decide to build a tower to the heavens as a testament to their power. In response the Lord comes and scatters the people, replacing the single language that seemed to be constitutive of their powerful abilities with many languages. The people become confused because they are unable to understand one another due to the multiplicity of languages and their building project is left unfinished. If a multiplicity of languages that resulted in confusion was divine punishment for the Promethean building project, then Pentecost might be understood as its remedy.
For example, Gregory of Nazianzus writes:
"But as the old Confusion of tongues was laudable, when men [sic] who were of one language in wickedness and impiety, even as some now venture to be, were building the Tower; (Genesis 11:7) for by the confusion of their language the unity of their intention was broken up, and their undertaking destroyed; so much more worthy of praise is the present miraculous one. For being poured from One Spirit upon many men, it brings them again into harmony." (St. Gregory of Nazianzen, Oration 41)
But in the narrative from Acts 2, Pentecost does not result in a single language like Babel but is about being able to understand one another. Multiple languages are not replaced with a single language: all are speaking their own language but they understand one another.
In his reflection on Genesis 11 and Pentecost, Gustavo Gutierrez, OP, claims that the builders of Babel are punished not because of a rivalry with God and God's ensuing jealousy, but because Babel is a "political attempt, totalitarian in nature, to dominate people." Clear allusions to the imperial project of the tower's construction are seen in Peter Bruegel's painting of the Tower of Babel. Bruegel (1525-69) paints the Tower of Babel to look like one of the greatest symbols of western imperialism, the Roman Colosseum. Though a Catholic himself, Bruegel alludes to the singularity of the Latin language in the Roman Catholic Church in depicting a stylized version of one of Rome's greatest landmarks, compared to the myriad of vernacular languages used by Protestants in the low countries of his time.
That human community is expressed through a single language is a fiction. Gutierrez argues that a single language aims at a more efficient domination of the other through "the flow of orders coming from the central authority." Dominating and oppressive imperial projects are impeded by diversity, especially diversity in language. A single, imposed language is an abuse of language and power. Pentecost, on the other hand, is about the life giving option of diversity. This diversity of languages makes dialogue, mutual understanding, inter-personal exchange and unity possible precisely through the diversity.
The gift of the Holy Spirit did not change the immediate situation of the disciples. They still struggled with Jesus' new mode of presence and they still feared the authorities and their message was met with resistance. But they were able to establish new ways of being community together and beyond themselves. The disciples were able to move beyond themselves to build relationships with those who were most different, strangers and foreigners.
As Pope Francis reminded us during Holy Week, the world has been sick in many ways, even before COVID-19, but many of us with privilege thought that we would not get sick. Evils like white supremacy that render human persons into things with no worth, existed before George Floyd breathed his last. But many of us imagined that we were either not susceptible to or not implicated in structures of power and race. This Pentecost we are reminded that we too can get sick and that the violence of racism looms large.
The gift of the Holy Spirit compels us to creative and bold ways to build-up human relations in their wonderful diversity. Three examples come to mind from this past week. First, this weekend the College Theological Society decided to hold its annual conference online due to COVID-19. This virtual gathering made it possible to relate to one another, to break out of our confined spaces, and to become a community of teachers and learners once again. Another example is the Atlanta Chief of Police who met with protestors in the wake of George Floyd's murder. She did not condemn them or order them to go back home. Instead she listened to them and affirmed them in their justified fears. Protestors and police spoke peacefully and meaningfully to one another. Last, today in our zoom Eucharist we find ourselves constituting community in a new way to share in word and sacrament across special divisions. I've never heard so many of you say that our weekly time together has become the highlight of their week. COVID-19 reveals the depth of our need to become community.
Every Pentecost is the re-birth of the church anew into a particular time and place and context, each with its own joys and sorrows. The visible manifestation of the Holy Spirit in Pentecost today may be very similar to the first Pentecost: reaching across boundaries to understand those who live differently, speak differently, experience reality differently. Through speaking and the use of language—which is always first by listening—we exchange breath. Every language exchange includes the exchange of breath (but no 'moist' speaking). In these times when it has become dangerous to breathe, we are called to exchange life-giving breath as the disciples did, using language to build in inclusive community.
Our Spirit-given diversity challenges singular and dominating forms of power that dehumanize, and that ignore the breath of divine life, the Holy Spirit, who dwells in all creation, in every human being. This gift offers us countless and bold ways to build communion and inclusive community where diversity breathes life.
---
Gustavo Gutierrez, "Between Babel and Pentecost," in Gustavo Gutierrez, Essential Writings ed. James B. Nickoloff (Maryknoll: Orbis Books, 1996)
Because Sunday Mass has been cancelled due to the coronavirus pandemic, Dr. Darren Dias, O.P., has shared his homily for this, the Fourth Sunday of Lent.
Dr. Dias teaches in St. Michael's Faculty of Theology, specializing in Trinity, Religious Diversity, and teaching methods. He is currently working of a SSHRC funded project with colleagues Gilles Routhier (Laval) and Michael Attridge (St Michael's) entitled: "One Canada Two Catholicism: Divergent Evolutions in the Catholic Church in Quebec And Ontario, 1965–1985."
Finding God in Challenging Times
John 9:1-41
Amid this global COVID-19 pandemic, isolation and physical distancing are necessary to diminish the spread of the virus. In our time we can definitely understand the link between illness and isolation. In Jesus' time, illness, and particularly something like blindness, was believed to be a punishment for the sins of one's parents or ancestors. Thus, the question of the disciples to Jesus about the man born blind: "Who sinned this man or his parents?" Of course, Jesus' answer is neither one; the very question misses the point. The man born blind would have been marginalized because his blindness was thought to be the product of divine punishment and so he would have been excluded from the normal network of social relations. We read that he had to beg for his livelihood. Like many other healing accounts, when Jesus heals this man he not only cures him physically but removes the reason for him to be excluded and isolated from his community. Jesus heals him and tells him to purify himself in the pool of Siloam so that he might be re-born into his community. 
In the narrative the man born blind is cured of his blindness but only gradually begins to see. When initially questioned by Jesus' critics about who opened his eyes, the man responds rather journalistically by recounting the events as they happened, not even mentioning Jesus by name. When pressed his questioners ask, "what do you say about him?"  The man responds with the conviction: "He is a prophet." His questioners react with a strong judgment against Jesus, calling him a sinner because he works on the Sabbath. Yet again they ask the man how is it that he now sees. Seemingly frustrated by their criticism of Jesus — and with firm conviction — the man says that Jesus is not a sinner but one who obeys and worships the true God of Israel and to whom God listens. The man's questioners, those in power and authority, are scandalized that this poor beggar, a man born in sin else he would not have been blind, someone neither named nor vouched for by his own parents, would dare to teach them and so "they drove him out." The man born blind, cured by Jesus, about to leave the isolation of his blindness behind, on the cusp of entering into social relationships, is driven out of the community he was never really a part of but longed to have a place. It is at this point, a low point for the man who has just been healed of his blindness, that Jesus seeks him out and finds him. In the brokenness and vulnerability of the man born blind, someone who has just gone from marginal to outcast, Jesus shares himself by revealing who he is: I am he, the one speaking to you is the Son of Man. Jesus chooses to reveal his true identity not to the powerful but to the outcast. Because of this intimate moment the man can finally answer the question that had been put to him throughout the narrative about the person who cured him. The man now sees who Jesus really is.   
In our Gospel selection today the man born blind, though he had a powerful experience of healing, is only gradually able to see God's vivid presence in his midst in the person of Jesus Christ. In these days, weeks and even months ahead, many will experience the difficulty of isolation and loneliness, and be challenged to see the God who seeks us and finds us in our vulnerability and fear. But just as Jesus revealed God's presence in his very person, maybe God's presence reveals itself to us in the midst of this present crisis: in the selfless dedication of medical workers; in the store workers who ensure our access to food and other supplies; in neighbours who check in on the elderly or vulnerable; in our prayerful solidarity with those who are ill from the virus.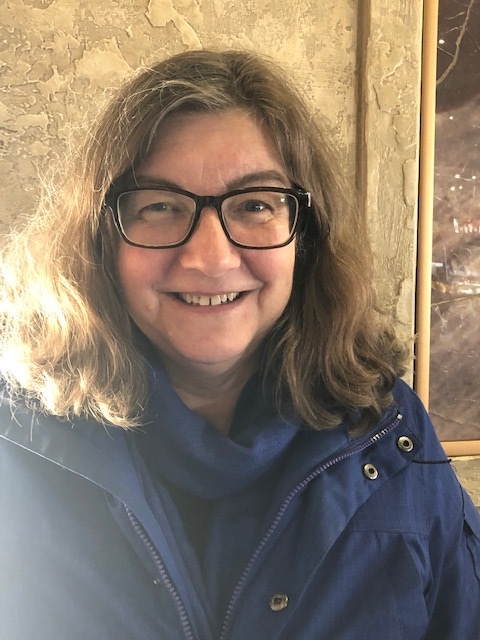 If there's a club for people holding three degrees from St. Mike's, move over and make space for the newest triple alumna, Rosemary Boissonneau.
Rosemary will be awarded her MA in Theological Studies from St. Michael's Faculty of Theology on Saturday, Nov. 9, 2019, having received a Master of Theological Studies in 2017, and a BA, with a major in French and a minor in English, in 1987.
"It was interesting when I came back to St. Mike's (in 2011) because I was a mother and a teacher and my oldest was in university herself," she recalls. "What I found was the same hospitality, the same sense of welcome as my undergrad days, but because the Faculty of Theology is small, the sense of community was more pronounced, the sense of Catholicity more informed.
"There's a real sense of identity and, given the size of the place, it's easy to get to know people."
The faculty impressed her for multiple reasons. One of the first courses she took when she returned to school was with Old Testament scholar Dr. John McLaughlin, who, as Rosemary describes, "sets rigorous standards" not only for the content of work submitted but also in his expectations regarding the mechanics of papers. They were standards, she notes, that she applied to all subsequent work to ensure she was meeting the McLaughlin bar and making the most of her education.
There was the fact that classroom topics would be addressed from a range of viewpoints, whether it was one of feminist theology or eco-theology, as well as the expectation that students would use inclusive language as much as possible.
She had the opportunity to learn the workings of a university by serving a term as a student representative on the Collegium, St. Michael's board overseeing governance of the university.
And then there was Eco-theology Faith and Practice, a week-long course held at the Villa St. Joseph Retreat Centre in Cobourg, taught by Sisters Linda Gregg and Mary Rowell, CSJ. The course confirmed Rosemary's interest in eco-theology, and led her to studies with eco-theologian Dr. Dennis O'Hara at St. Michael's Elliot Allen Institute for Theology and Ecology.
"I always cared about the environment but the summer after Laudato Si' came out I saw Dennis on a panel, which included a talk about the need for climate activism, and since I was working half-time to complete my studies, I felt I had the time to get involved."
Her goal was to combine spirituality with justice, and that led to her work with ClimateFast, a volunteer organization whose goal is to encourage politicians to take greater – and faster – action on climate change, as well as work with #FridaysforFuture, the group behind the student climate strike.
It also played a hand in her MTS thesis, entitled The Christological Symbolism of Water in the Gospel of John.
"Rosemary is not merely intelligent but also thoughtful and morally motivated. She cannot only grasp complex ideas but she reflects on them in order to integrate them with other knowledge that she has gained," says Dr. O'Hara. "This invariably prompts her to action, to reframe her own life and encouraging others to follow suit in their own way. She will willingly pay the price for a right course of action. This is why most professors relish her presence in class."
Reflecting on her time at the Faculty, Rosemary says it enhanced her worldview.
A deeper understanding of Scripture, for example, has "helped me articulate what I believe," she notes.
It has also left her an even busier woman, because even though she's back to teaching full-time, she's finding it impossible to set aside the volunteering she started when she was working reduced hours to complete her studies.
As she talks about finding a way to balance the rest of her life with the possibility of returning to do doctoral work, there's little doubt she'll find a way.
By Catherine Mulroney
---
When student Therese Hassan offered her reflection at the Faculty of Theology's Commissioning Mass earlier this spring, she shared a great awakening she had about her time spent studying, an insight that likely resonated with many of her colleagues.
"What I can tell you today is that … I have much deeper and profound questions to ask and venture to understand – and I love that this is the case," the Master of Theological Studies student explained.
The annual tradition of the Commissioning Mass is one of the most moving moments of the Faculty's academic year, a time for the community to offer prayers of support and blessing for those students poised to graduate and begin their lives of ministry. After Mass, students, faculty and family gather for a reception.
"One of the important aspects of studying theology is that community becomes like family. It's important to get to know each other because we learn, in part, through relationships," explained Fiona Li, who co-chaired of the Student Life Committee (SLC) this past year and was instrumental in planning the post-Mass reception. Fiona will complete her Master of Theology (ThM) degree this year and move on to doctoral work. She earned her Master of Theological Studies degree from St. Mike's in 2016.
For Fiona, who describes her time at the Faculty as "transformative," the Mass would prove to be a "bittersweet moment," one last time to attend liturgy with classmates and professors, "one last time to serve as a reader or an acolyte. … This is the community sending us off, telling us 'We think you're ready for the world.' It's a beautiful experience."
Scott Harris, who chaired the SLC's Liturgy Committee this year, looked forward to the blessing and act of being sent forth that is offered at the Commissioning Mass. He's grateful for the opportunity to serve as committee chair, noting that it "deepened my experience with Church life." As chair, he was required to invite presiders for Mass, arrange for readers and acolytes, select hymns and write petitions, as well as plan non-Eucharistic liturgies—all skills he will be able to call on in the future.
Chairing the committee meant "I became more immersed in the community. It meant, for example, having to take others' views in mind rather than just planning liturgies that met my taste in music, for example. It gave me an entirely new perspective on liturgy."
The Commissioning Mass is a wonderful opportunity to reflect on how the study of theology transforms how we look at the world and our place in it, says Fr. George Smith, CSB, who presided. Fr. Smith was himself offered a blessing at the reception by Fr. Peter Galadza of the Metropolitan Andrey Sheptytsky Institute of Eastern Christian Studies, an acknowledgement that Fr. Smith's time as Superior General is coming to a close, with new duties with the Basilian Fathers beckoning.
Citing the Vatican II document Gaudium et Spes, Fr. Smith noted before Mass that "too often these days we see ourselves as Church against the modern world" rather than, as the English title of the 1965 document reads, the Church in the Modern World.
Theological study offers the opportunity to examine the great challenge of what it means to be a Church in service to the modern world, he said, noting that it builds upon Church tradition. Self-awareness and self-knowledge lead to an understanding that the centre of ourselves is God, he noted.
"Theology opens up the conversation to magisterial teaching of the Church, bringing rich tradition into conversation." Pope Francis, for example, gives life to his own pastoral theology without dismissing the teachings of Pope Benedict before him, he noted.
For Therese and her classmates, that conversation is just beginning. As she told the congregation at the Mass, "this thing we do called theology isn't just about coming to or acquiring knowledge. It's about living in the questions themselves."
And so, reflecting on late nights writing papers, struggling with complex readings and trying to keep on top of all the demands of student life, Therese told her colleagues that if they still have a desire to learn more and engage with the Mystery that is God, "congratulations: you are doing this right."
---
Catherine Mulroney is the Faculty of Theology's programs co-ordinator. 
By Catherine Mulroney
When David Byrne opted to attend a conference as an MDiv student a few years back, little did he know that the conference would lead not only to further studies but also to a fulfilling career.
The conference Byrne attended was on restorative justice, an approach that sees criminal offenders make amends with victims and the broader community. Fascinated by what he heard, Byrne sought to do his mandatory MDiv field placement – an extended period of service learning that stems from a theological question — in this area, landing a spot with Peterborough Community Chaplaincy, about 135 kilometres northeast of Toronto.
One of the programs under the Peterborough chaplaincy umbrella was a local chapter of Circles of Support and Accountability (CoSA), a national program designed to offer a network of support to sex offenders who have served their sentences, helping with weekly meetings to re-integrate them into community life while reducing the risk of recidivism.
That was 2009. Today, not only is Byrne the executive  director of Peterborough Community Chaplaincy, he also serves as chair of CoSA Canada, the umbrella organization overseeing local chapters, while also continuing as a doctoral student at the Faculty of Theology, working on a thesis on the ethical, moral and spiritual questions surrounding chemical castration of sex offenders.
Under Byrne's leadership, CoSA Canada received a $7.48-million grant from the federal government earlier this year under the National Crime Prevention Strategy to assist 14 CoSA sites across the country as they help offenders accept accountability and responsibility for their actions as they complete their sentences and return to the community.
Byrne credits mentor and thesis advisor Dr. Dennis O'Hara with helping him to find the confidence and self-awareness to discover his calling and recognize his skills.
"Dennis saw something in me that I hadn't seen in myself," he reflects. "Dennis provided the one-on-one guidance I needed to help me identify my strengths and interests." Byrne also credits Dr. Marilyn Legge, of Emmanuel College, with being another great mentor for him.
That ability to offer guidance to another is a skill Byrne now employs in his workplace when he comes in contact with clients.
"We can help, but sex offenders need to be willing to work with us," he explains.
Byrne's workplace responsibilities are numerous, and include managing a staff of 15, and overseeing local residences, including a 10-bed palliative and long-term care home for released offenders. People who are incarcerated "age out" more rapidly, Byrne notes, due to a complex set of factors ranging from diet and exercise to issues of mental health.
One of the biggest challenges he faces are societal. For example, "revulsion stands in the way of treatment,"  he notes.  Current research, he adds, indicates far more people than once thought have a propensity for pedophilic tendencies.
While he finds his work infinitely rewarding, one of the most important pastoral skills he learned while working on his MDiv was understanding the importance of leaving work behind, an especially important gift, as his wife works for a non-profit agency as well.
"When we get home, we'll spend 10 to 15 minutes de-briefing, and then it's all about family," says the father of two.
Byrne finds many of the skills he developed while working on his MDiv to be applicable to his work life: he leads retreats and meetings, for example, and uses the research and writing skills he's developed whenever he drafts a grant application. He's also taught Additional Qualifications courses for teachers at the University of Ontario Institute of Technology in Oshawa, and taught ethics at Fleming College in Peterborough, ON.
This article was authored and submitted by the University of St. Michael's College Faculty of Theology
---
By Catherine Mulroney
Internationally noted theologian Gregory Baum, one of Canada's last links to the Second Vatican Council and a former University of St. Michael's College, Faculty of Theology professor, has died in Montreal at the age of 94.
"Gregory Baum was a major theologian, an interpreter of Catholic Social Teaching and papal documents, and a key communicator of the change of Vatican II, "explains Dr. Lee Cormie, a former Faculty colleague of Baum's and a friend for 50 years.
Born in Berlin, Baum arrived in Canada in 1940, a refugee who then spent time in an internment camp in Quebec. He began teaching at the Faculty of Theology at St. Mike's in 1960 but headed to Rome to serve as a peritus, or theological advisor, in the secretariat for Christian Unity at the Second Vatican Council,  which ran from 1962-1965.  During that time, Baum, the child of a Jewish mother and a Protestant father, entered the Catholic Church as a young adult. He contributed to the first draft of the ground breaking document entitled Nostre aetate, or The Declaration on the Relation of the Church with Non-Christian Religions.  He also was involved in the sessions that resulted in the documents Unitatis redintegratio (On Ecumenism) and Dignitatis humanae (On Religious Liberty), topics that were to fascinate him throughout his lengthy academic and publishing life.
"Because he was an advisor to Vatican II he had an inside track on how much was changing; he was a leading light on what had happened at the Council and what it meant for the Church,"  notes Cormie, who team-taught a course with Baum at the Faculty on theology and the social science.
"He was a very big presence on campus," engaged in countless lectures, conversations and teaching, Cormie recalls, adding that in the early 1970s,  Baum began to teach graduate courses in sociology and religious studies at the University of Toronto as well. It was at this time that Baum began to immerse himself in social justice issues, inspired by Catholic Social Teaching.
After moving to Montreal in 1986 to begin teaching at McGill University, Baum also became in important interpreter for those outside of Quebec regarding what was happening in the Church in Quebec in light of the Quiet Revolution, Cormie notes.
"He was also an unbelievably friendly and warm person, someone who carried on an ongoing conversation with an incredible number of friends," Cormie recalls.
Noting that Baum labelled himself a "conversationalist", Cormie adds that the label "speaks to the renewal that came with Vatican II, making us a communication of people in conversation with each other."
A prolific writer, Baum published books on topics ranging from the Church in Quebec and Muslim theologian Tariq Ramadan to critical theology and the signs of the times. He was also the founding editor of The Ecumenist, a Canadian periodical dedicated to theology, society and culture.
In 1990, when he was made an officer of the Order of Canada, his citation described him as "a guide and inspiration to generations of students of many different faiths and backgrounds."