Gifted Educator and Founder of the first program providing executive education in the field of Corporate Social Responsibility recognized by University of St. Michael's College alumni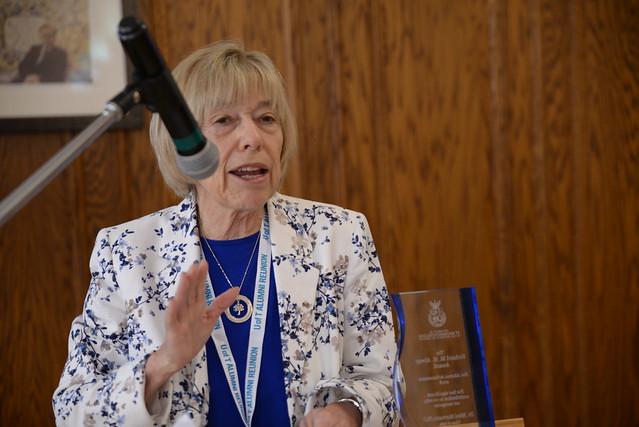 Dr. Mimi Marrocco (Class of 1969) has received the 2019 Alway Award, an honour in recognition of her decades of service and important contributions to the life and reputation of the College. As her former students and colleagues attest, her work—especially in the area of Continuing Education—has influenced the lives of thousands of people.
Former University of St. Michael's College President Sr. Anne Anderson, CSJ said Dr. Marrocco "gifted USMC with her passion for Continuing Education." That passion, Sr. Anne said, yielded "innovative, cutting-edge programs across a broad spectrum of interests," including "our internationally known Certificate in Corporate Social Responsibility."
Over 300 participants from across Canada and over 20 countries have gone through the CSR program, and over 250 alumni from the program hold positions as VP, Director, or Manager in CSR and Sustainability capacities.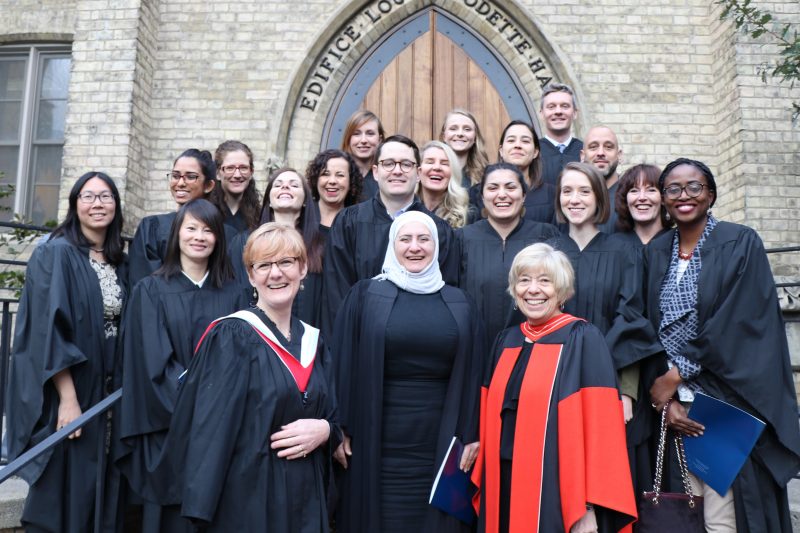 "Mimi is the heart and soul of the CSR Certificate Program," CSR Program Manager Kathryn Cooper said. She described Dr. Marrocco's contribution to the field in Canada as decisive: "Dr. Marrocco developed an innovative collaboration with the Conference Board of Canada to launch in 2002 the first program providing executive education in the field of Corporate Social Responsibility. This program created the platform for the very first developments of the body of knowledge, best practices, mentorship and action learning projects in business for Corporate Social Responsibility."
As the first recognized, professional University Credential in Canada related to CSR, the St. Michael's program Dr. Marrocco founded has also created a network of alumni and mentors in the field. Program participants receive mentorship support for 13 months, which helps them achieve first-time success in implementing the CSR/Sustainability projects they undertake during the program. To date, participants have implemented over 200 action-learning projects at their companies and organizations, including numerous CSR, Sustainability and Community Investment strategies.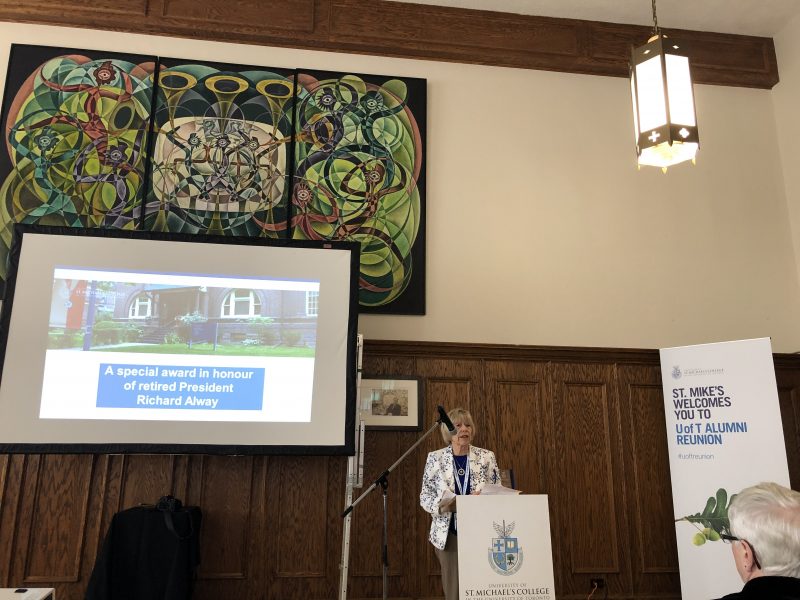 Dr. Marrocco's former students describe her as a dynamic leader whose talent for teaching is matched by her care for them. "Mimi is so lovely and insightful," said one, while another said that Dr. Marrocco "has been instrumental in helping me to open my mind to different perspectives."
After earning a BA from St. Mike's, Dr. Marrocco received an MA in 1970 and a PhD in 1978, both from the U of T, where she later taught as a member of the English Department. Dr. Marrocco worked for over a quarter century as Director of Continuing Education at St. Michael's, and served as faculty leader for the CSR Certificate program.
An industry leader as well as an educator, Dr. Marrocco has served on academic and community boards, including stints as president of both the Ontario Council for Lifelong Learning and the Canadian Association of University Continuing Education.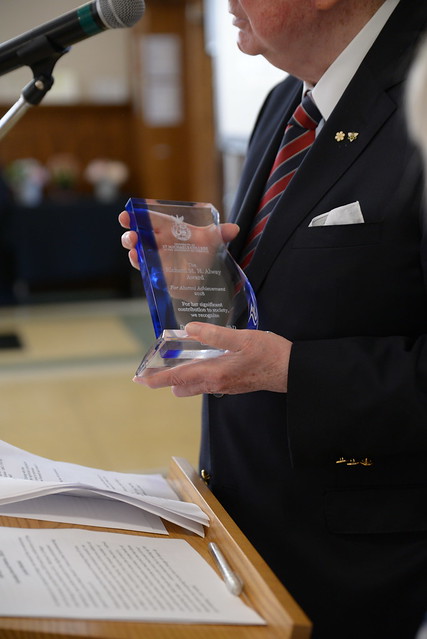 She has served in many roles for Catholic educational and charitable institutions, and she continues to serve in board and/or committee member roles with organizations such as the Arts and Letters Club or Toronto, the Toronto Hunt Club, and the Advisory Committee of the Canadian Business Ethics Research Network at York University.
Named for past St. Michael's President Dr. Richard Alway, a member of the USMC Class of 1962 and our first lay president, the Alway Award is given in recognition of alumni whose significant contributions to society bring esteem to them and to the College.
For her pioneering work in the field of Continuing Education in Canada, for her support of the mission of the University of St. Michael's College, for the way she has helped shape the lives of her students, and for her many other achievements, St. Michael's is proud to call Dr. Mimi Marrocco one of its own. The Alway Award is a small token of the College's gratitude for her life and work.