Hi. I'm Peter Mason, a first-year engineering student from the U.K. living in the Historic Houses. In the St. Mike's community, I've loved everything from talking to film assistants on their on-campus sets to just being close to my friends. From my love of travelling, I'm working on sustainability projects around Canada and the larger world, and supporting small Canadian businesses affected by COVID-19 by writing a children's book, working with thisbag.ca. Always smiling.
---
Forward.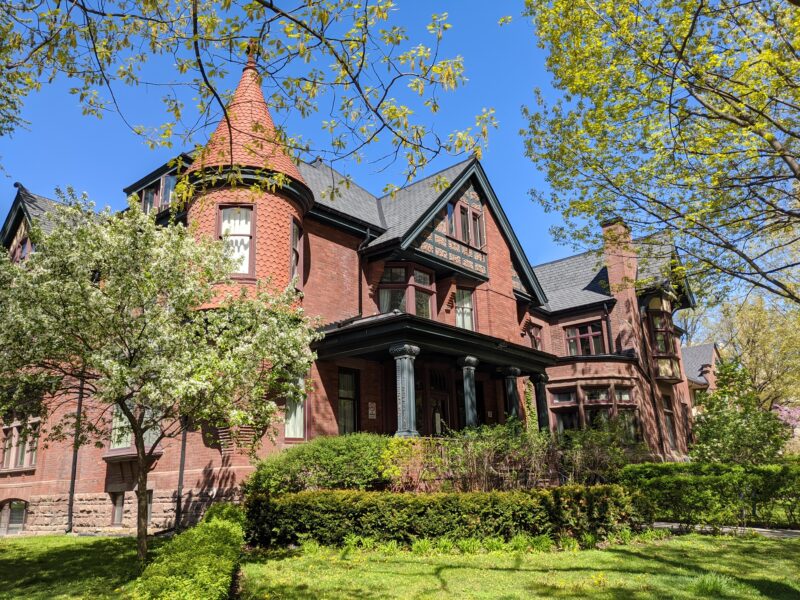 Our quarantine. We're stuck at home, unable to travel freely and be together, but things are opening up soon. I'm from England, but I was in the GTA for quarantine until very recently, there for an extra three months, with a good friend from St. Mike's. Aside from adjusting, I spent time thinking about my extended stay, what's happened this past year and where my motivation has gone.
In my quarantine in Canada, I treated each day as its own, focusing on the super short term. I didn't know when flights would open up, and so it was best not to think about being 'isolated', 'stranded' or any of the above. And I didn't feel that way, but perhaps that's because I'm pretty used to adapting. With this attitude, I was able to take each day, and I felt happier. Not every day would be productive but I'd learn something and take that positive step into the next one. I also meditated more. I'm grateful for the memories I've made and the people who were by my side this year. Meditating helps set up my day for whatever could happen. It also helps gradually inch away at hard thoughts and choices rather than reacting to them once they hit you all at once.
I received genuine kindness from my friend's family during my extended stay in Canada, and this is a reflection of how I've felt throughout my time in Toronto so far. Unexpected, but I felt very welcomed and I can only be thankful. It was hard to say goodbye, but I know I'll see them again. At the airport, I took extensive care to be aware and clean. Yet, there was no one there! I started to think there were more staff than passengers. It was a very eerie, silent experience and, I pictured what the deserted airport looked like the last time I was here five months earlier. I remember a lengthy Starbucks queue. It felt as if I was part of a TV show and I was left alone in an airport.
In the fall semester, I fell a little bit into the annoying trap of saying I had a lot of work. I'm in that small bracket of engineering students at St. Mike's. Once I heard the same line from my roommate, I re-evaluated what I was saying. I began to balance classes, soccer and social activities in St. Mike's better, and in a different way to the winter semester. However, I kept the same mindset. My attitude going into university was to hope to enjoy what I was studying, make some friends and keep on helping people. If I was smiling, I'd be alright. I would be pretty flexible to dip my toes into new things and meet new people and looking back I think I can say I met some pretty motivated people. They've introduced me to Canada and its culture, and I've shared what I've known.
I like to think I've done my best to contribute back to it, and hope my actions and words have helped people this year. Yet, I didn't make it simple. For those who don't know me, I end up balancing a lot and taking too much on my plate. The reality dawned on me, and my friend's opinion was right. I couldn't study and get the grades to retain my scholarship, play for three soccer teams, follow my passions, and be a part of St. Mike's without burning out. I have those around me to thank. And for those of you I knew better, I miss your smiles.
As I look back, I do so looking forward. I remember how travelling used to be my goal, and I reminisce about St. Mike's dynamic and vibrant individuals. Yet, I realize I shouldn't wait, but keep making steps forwards. Whether that's sharing initiatives, listening and learning and supporting my friends, I'm not 100% sure what's ahead, but I'll be ready. If this can get us closer to a future where we are proud to see each other again, I'll keep trying.
For that future we are trying to chase, how do we try to define that? When Matthew McConaughey won an Academy Award for Best Actor in 2014, he spoke of his hero being himself in 10 years. He'd always look up to the future him, but never be his hero as he'd always be 10 years away. This is great on a personal level for moving forward. I couldn't have imagined my life being like this 10 years ago, but I'd be proud of the big moments and the small laughs. I hope we can together reflect on the progress we've made in a year, or in a decade. We're moving to Mars, we can produce more sustainable clothes, and we've reduced famines globally. We're not there yet by a long way, but let's appreciate our progress and look up to the community we will define together.
In the last few weeks, I read a lot, listened more and kept on learning. This helped me start my blogs on Medium and Vocal, and allowed me to grow. We've all grown, too. From the start of quarantine, I remember the social media shenanigans, sadness at missing basketball games, or waving a final goodbye. But look and think about what has happened since. My friends have made visors for fire stations, supported Black Lives Matters protests, and taken on leadership positions across so many different areas. We're tackling mental health issues among ourselves and preparing ourselves for when we return. I've chosen to better myself and share that with others. It is the confidence I've gained from being at St. Mike's this past year that I can use to make a longer lasting change, one that I couldn't have made before meeting everyone.
---
Read other InsightOut posts.