We asked members of the Class of 2020 if they had messages for their classmates. Here's what they said.
"Community" is one of the words that comes up most often when graduating students talk about what made their St. Michael's experience special. While their university experiences were not always easy, several members of the Class of 2020 found that the St. Michael's community was there for them when they needed it most.
"I struggled in first year," Kate Friesen (Honours Bachelor of Science: Immunology major, Physiology and Biology minors) says. "I was going to transfer home—I transferred all my credits." What ultimately convinced her to stay? Conversations with older students in the Canada Room, who encouraged her that things would get better if she stuck it out. At St. Mike's, she says, she found "people who are going to push you further."
Friesen found community at St. Michael's near the beginning of her student experience, meeting people who would become her best friends in residence and at Orientation. An orientation coordinator her first year who "was just so welcoming" stayed in touch with her and even recently provided her with a reference. Because of the support Friesen received at St. Mike's, she stuck it out at the University of Toronto—and now is preparing to take on a PhD placement in Oncology at Oxford University. "I feel I've grown leaps and bounds from where I was when I came in," she says, "and I wouldn't have grown this much if I'd stayed at home."  
"St. Mike's is such a wonderful community, it's so diverse, it's so warm and welcoming," Friesen's classmate Anna Zappone (Honours Bachelor of Arts: Environmental Geography major, Forest Conservation and English minors) says. She finds the college's sense of community unique at the University of Toronto. "Everybody is always together, always doing things, always so eager to give back to our little community." Involved in Orientation, student government, and even Collegium during her four years at St. Mike's, she spent much of her student career giving back to the community in just this way, and was recognized for her contributions this year with a University of Toronto Student Leadership Award.  
Joseph Rossi (Honours Bachelor of Arts: International Relations major, History and Political Science minors) didn't realize how much the diversity of the St. Mike's student body would shape his experience—but that diversity would become one of the things he valued the most about his time in the school's community. "Learning about different religions, cultures – it shapes your own perspective," he says. "When you listen to someone and have a conversation, you grow as a person, and as an intellectual."  
"The older colleges are so rich in tradition, and I think there's something to be said about that – it gives a community and a heritage aspect to it," he continues. Michael Coleman (Honours Bachelor of Science: Physiology and Biochemistry double-major) agrees: "St. Mike's is probably the most proud college to display its history," from historical photos on display dating back to its founding to the many fireplaces that can be found all over campus. "Pretty much everywhere you go, St. Mike's is just brimming with history," he says.
As a student in residence all four years, including two as a residence don, Coleman took a special pleasure in introducing parents of students to this history while helping their children move into their rooms during Move-In Day. Welcoming students to campus is, in part, helping them come to see this history as belonging to them, as well.  
"I associate St. Mike's primarily with community engagement," says Paul Nunez (Bachelor of Arts: English major, Classical Civilization and Anthropology minors), founder of the SMC Wellness Club and a fellow winner of a University of Toronto Student Leadership Award. Nunez's experiences of community at St. Mike's are primarily set in the Coop, a hub for both students in residence and commuter students alike. For him, the most memorable parts of life at St. Mike's "are the nights in Brennan Hall when I would stay till closing at 11 p.m. studying," he says. One or two other students would almost always be doing the same, creating a special late-night camaraderie.  
Ultimately, what Nunez and other students came to feel about St. Michael's during their time as students is summarized well by their classmate Michelle De Pol (Honours Bachelor of Science: Neuroscience specialist, Physiology minor): "Coming onto St. Mike's campus, I always felt like I was coming home." Coordinator for SMC Mentorship and also a U of T Student Leadership Award winner, De Pol continues: "I find that that kind of student community is unique at U of T, and it was definitely a cornerstone to my success throughout university."
The following remarks were included in a program delivered to members of the graduating class as part of their virtual Convocation.
---
On behalf of Principal Boyagoda, and all of our colleagues at the University of St. Michael's College, I offer congratulations on completing your undergraduate studies at the University of Toronto.
The historically rich university ceremony of convocation is meant to provide the opportunity to celebrate your academic accomplishments and to acknowledge publicly those who have supported you. Well done, and congratulations also to your family, friends and the professors and many others who have helped you complete this important chapter in your educational and personal journey.
This year, however, you and your classmates, in fact all of us, have been also called to reflect upon the extraordinary events we find ourselves facing, individually and as a society. The circumstances surrounding your convocation are like no other. We recognize that it has been a challenging way to end this year. It is not only the shift to remote learning, and the distancing from good friends at this time of celebration: for many, the events of the last few months have added real economic and personal strain to the usual challenges one would expect to face as program completion deadlines approached. So, please know that we acknowledge that in addition to the academic focus and discipline you have demonstrated in this last semester of your studies that you have been asked to find within yourselves the patience, flexibility and strength to face these new challenges.
Thank you for the grace and resilience you have demonstrated in this challenging time. You, and the class of 2020, will be remembered in a unique way in the long and rich history of St. Michael's.
Congratulations again. Be well, and God bless you and yours.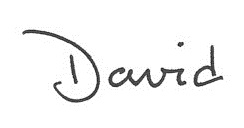 David Sylvester, PhD
President and Vice-Chancellor
The University of St. Michael's College