Renata Brum is a Regulated Canadian Immigration Consultant (RCIC). Prior to founding Brum Immigration in 2018, she was the Senior Citizenship Judge of Canada, with Immigration, Refugees and Citizenship Canada for 5 years, responsible for supervising and training 36 citizenship judges. Reporting directly to the Minister of Citizenship and Immigration Canada, she was a citizenship judge for 6 years prior to her appointment as Senior Judge. Renata is an alumna of St. Michael's and a former Vice Chair of the Collegium.
---
Helping International Students Navigate Canada's Immigration System During the COVID-19 Pandemic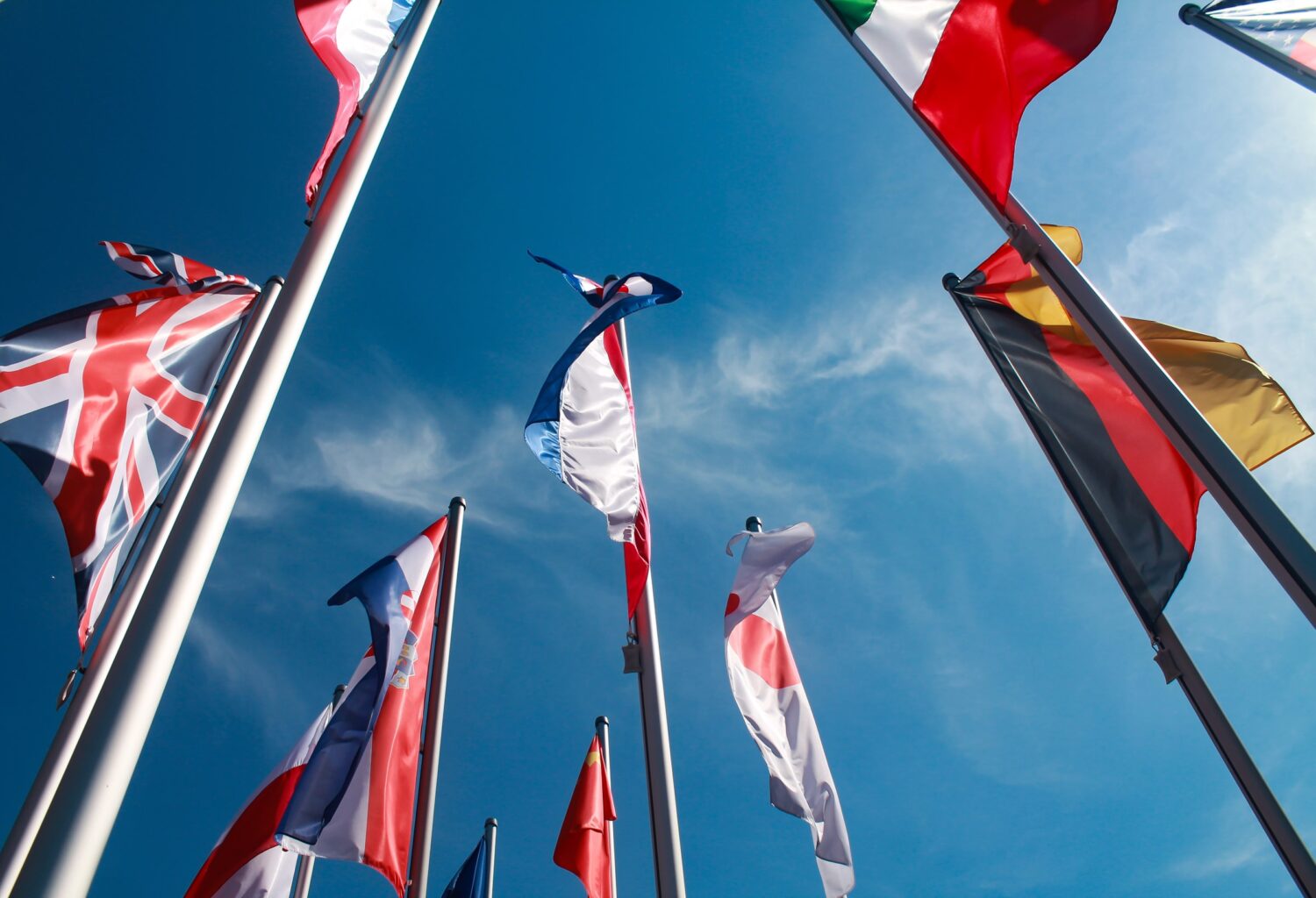 The COVID-19 pandemic has been an unprecedented and disruptive force in all our lives. Our daily routines have undergone significant upheaval and our social interactions have become largely virtual—a practice that disrupts our intuitive inclination to connect through personal presence and physical touch.
Staying physically apart has had a significant impact on all students in Canada who have had to muster up new levels of resilience and creativity as they adapt to online learning and to prolonged isolation from their friends and classmates with whom they normally interacted with over the course of their studies.
Perhaps one of the harder hit groups has been international students, who are often in Canada with limited support, without their family members, and who have now been separated from their friends and communities for almost a year as provincial and federal lockdowns and restrictions have strictly curtailed social gatherings.
Additionally, the sharp decrease—or in many cases, total suspension—of in-person learning, looming immigration status expiry dates, and an unclear future with regard to job opportunities, have left international students with justified anxieties about what comes next.
Over the course of the past year, I have had the opportunity to help international students navigate the murky, and often overwhelming, information provided to them by Canadian immigration officials. These clients in particular touch a nerve, elicit a deep, intuitive and reflexive compassion, since they are the age of all of my five children—18–24—who are themselves reaching beyond their grasp toward the future they are dreaming for themselves.
During these unusual times, I have assisted international students with applications for initial study permits, extensions of their status in Canada, applying for Post Graduate Work Permits, and have assisted financially precarious students obtain emergency work permits—notwithstanding their student status—so they could work full-time and support themselves in Canada.
My clients' stories and struggles as they navigate how to continue their dreams of making a better life for themselves in Canada continue to inspire me. I recently worked with a young student, a brilliant aerospace engineer who, having been disowned by his family, was alone in Canada without any support. He found himself on the brink of poverty, utterly destitute, and with no way to pay his tuition unless he was able to work full-time. Bound to part-time work by the conditions imposed on him as an international student, he did not know what to do. When we connected, I was moved. My maternal instincts kicked in. I offered him a room in our home and then set to work on his immigration status. I knew he was an ideal candidate for an emergency "destitute" student work permit. I took on his case pro bono and successfully obtained his work permit authorization—in 3 months—giving him the ability to adequately support himself in Canada.
Fortunately, in the wake of the COVID-19 pandemic, Immigration, Refugees and Citizenship Canada ("IRCC") has introduced a variety of policies aimed at assisting international students begin and continue their studies and at obtaining the proper authorization to work after they have completed their program.
Applying for a Study Permit
Before travelling to Canada, the vast majority of international students must apply for a study permit. Only citizens and permanent residents of the United States of America, and limited others may apply for a study permit at a port of entry at this time. Unsurprisingly, study permits issued to students online and before travelling to Canada are delayed—so be prepared for a wait.
Entering Canada
International students who have a valid study permit or letter of introduction confirming that their application for a study permit has been approved and that they have been accepted to a designated Canadian school that has an approved COVID-19 readiness plan are exempt from the travel restrictions currently in place. This exemption also applies to accompanying family members of workers or students who wish to study in Canada.
Technical Bits — Extending Your Studies & Restoring your Status
What if your study permit has expired and you need more time to complete your studies or you wish to pursue additional studies in Canada? You may apply to extend your study permit online.
If your study permit has already expired, you may be eligible to restore your status. If it has been less than 90 days since your study permit expired, you can restore your status as a student by applying online. In addition to these provisions, there are special measures for students whose status has expired beyond 90 days—an unusually compassionate step for those who were particularly hard hit by COVID-19 uncertainties.
Working in Canada After You Complete Your Program: Changes to the Post-Graduate Work Permit Program
Eligibility for a Post-Graduate Work Permit (PGWP) now varies greatly depending on whether you are inside or outside of Canada. These requirements are technical, and it's best to call us for advice before applying.
Mandatory Quarantine
Although international students are exempt from the travel restrictions, they are not exempt from the mandatory 14-day quarantine requirement. On February 21, 2021, all international travellers (except for a few limited exemptions) are required to enter a government-approved quarantine facility for a period of 3 days as they await the results of the COVID-19 test they underwent upon arriving in Canada.
We continue to assist international students at all stages of their studies in Canada in navigating Canada's immigration system.
Question: I want to study on campus this fall.  Can I enter Canada and come to U of T?
We understand that you may be concerned about regulations and expectations around entry into Canada in the Fall. Currently, Federal Government policy is that following students are eligible to enter Canada with a non-discretionary reason and should request a letter from their registrar:
Returning or newly-admitted international students with a study permit approved on or before March 18, 2020

Returning or newly-admitted students traveling directly from the United States to Canada with an approved study permit regardless of study permit approval date or citizenship
Please be assured that you can begin your program through online courses if you are living outside of Canada.
We will update you as quickly as possible if border restrictions change and will be pleased to provide you with a letter stating that your travel is non-discretionary should that be the case.  You can request a letter of support for non-discretionary travel, from you registrar if
you lived in Canada this past year (e.g. went to high school in Canada)
you have planned to complete a 14-day quarantine period as soon as you arrive at your final destination (note all travellers from abroad need to quarantine — the university can support you in your quarantine plan (hyperlink)
you begin studying after you complete your quarantine
you need to be in Canada for your program (for laboratories, workshops, etc.)
pursuing your studies online is not an option at your school or not possible from your home country (due to internet restrictions or bandwidth limitations)
Who is currently eligible to enter Canada with a non-discretionary reason:
|   | Yes | No |
| --- | --- | --- |
| Returning or newly-admitted international students with a study permit approved on or before March 18, 2020. (If arriving from the United States see below) | P |   |
| Returning or newly-admitted students traveling directly from the United States to Canada with an approved study permit regardless of study permit approval date or citizenship | P |   |
| Newly-admitted international students (not traveling from the United States) without an approved study permit, or with a study permit approved after March 18, 2020 |   | O |
| Returning international students (not traveling from the United States) without an approved study permit, or with a study permit renewal approved after March 18, 2020 |   | O |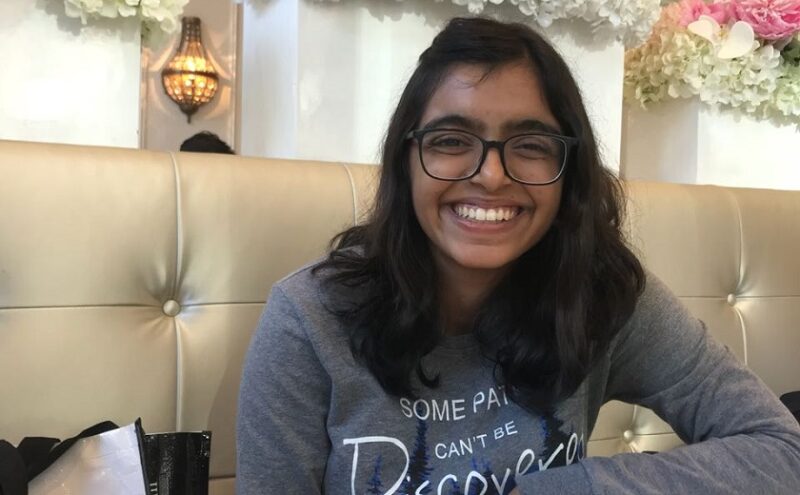 Each year, students come from all over the world to study at the University of St. Michael's College in the University of Toronto. We caught up with one of those students to hear more about what life is like for our international student community, and how St. Mike's becomes a home away from home.
Simran Dhir is a second-year student specializing in Pharmacology and Toxicology while minoring in Education and Society. She came to St. Mike's from Kolkata, India, and is involved with the SMC Troubadours theatre club on campus. She was also a member of SMC One: The McLuhan Seminar in Creativity and Technology, which features an in-course international learning experience to Silicon Valley.
1. What makes St. Michael's a good fit for you as an international student?
St. Mike's is one of the most welcoming places I have been to. Considering how diverse we are, it is impossible not to find people you relate to and who are going through the same things as you. Also, with the help of the super knowledgeable Dons and the Registrar who work so hard trying to ensure that the transition from high school to college goes smoothly, it is hard to not feel as if St. Mike's is a home away from home.
2. What are some of the resources available at St. Michael's that new international students should know about?
We have a really well-organized Mentorship program that pairs incoming students with seniors who share similar interests, and I think it's a really nice way to get to know the workings of the University. Being situated right across from the Kelly Library comes with its perks, and each student has a personal librarian that can help them with their research assignments and writing. There are also study spaces that can be booked for group study sessions. We have a great support system created by our Dons, and we have an excellent team of Commuter Dons who are there for the students who do not live on campus. Our Student Union this year is super involved in campus life and is going out of their way to make students feel like they are being heard.
We also have a wide array of clubs that you can get involved in, like the St. Michael's College Troubadours, which is the drama club at our college, or Clean SMC, which works on creating a more sustainable campus. The Registrar is there to help answer any questions you may have, and is one of the most important resources that you should take full advantage of. Last but not least, interact with the people around you! Your peers are the most underrated resource here and if you let yourself be open to the community around you, you will have some of the best years of your life here.
3. What is your favourite part of life as an international student at St. Michael's?
The community is hands-down my favourite part of life here as an international student. St. Mike's has so many events like the Dean's Cup and Kelly's Corner that provide students with the opportunity to get involved and which garner a sense of belonging. I strongly feel that the diversity present in this college makes us more inclusive, and that no matter where you are from, you will find the support and love you need here.