Michael Valpy is a Canadian journalist and author. He wrote for the Globe and Mail newspaper where he covered both political and human interest stories until retiring in 2012. Through a long career at the Globe, he has been a reporter, Toronto- and Ottawa-based national political columnist, member of the editorial board, deputy managing editor, and Africa-based correspondent during the last years of apartheid. He is a Senior Fellow at Massey College and at the Munk School of Global Affairs and Public Policy.
---
Examining the New Face of Media Ethics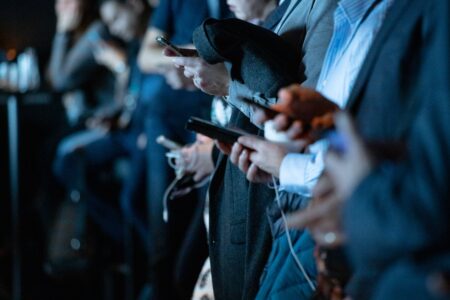 Media ethics until the advent of Donald Trump and the mighty winds of Big Tech social media has been one of those polite topics of discourse like how does Canada's constitutional monarchy work—important to those committed vehemently to one side or the other, but otherwise kind of meh.
No more.
The banging drum beats of "Fake news! Fake news!" from the Trumpian White House and the bedlam of political and social misrepresentations over Twitter, Facebook, Parler and the like— it's not pronounced "parler" as in "to speak," by the way; it's pronounced like "parlour"—has redesigned how we communicate with one another (we tell a huge amount of lies and journalistic objectivity is increasingly a matter of opinion) and made us search earnestly for new and maybe dangerous rules of censorship.
Bringing me to the course I am teaching this term in the Book and Media Studies program. It's called Media Studies. It has 63 third- and fourth-year students, about two-thirds of them in Toronto with a handful thinly scattered across the rest of North America, and one-third in China, Taiwan, South Korea, and India, plus a lonely soul somewhere in Eastern Europe.
Because the subject is redefining itself at high speed, I decided to teach just the minimum basics of media ethics myself—using the illustration off what's known as The Potter Box to demonstrate the media ethics of facts, values, principles and loyalties—and rely on experts from elsewhere in Canada and the United States more knowledgeable and up-to-date than I am to Zoom into the class and be questioned by students.
This is the first time I've taught online and my suffering students have had to put up with my disorganization, for which I offer them an apology, but there have been so many plusses. Online digital learning can offer more than freedom to eat snacks unseen during lectures.
Jeffrey Dvorkin came into the class with his new book still in proofs, Trusting the News in a Digital Age (Wiley). In his stellar career, he had been chief journalist and former managing editor of CBC Radio, former vice-president of news and ombudsman for U.S. National Public Radio and until last year director of the journalism program at University of Toronto Scarborough.
Mathew Ingram, the chief digital writer for the Columbia Journalism Review, came to class to talk about the QAnon cult that made its presence forcefully felt at the Jan. 6 riot at the U.S. Capitol and what the mainstream media did to encourage Donald Trump's political successes—the air time and free advertising ($2 billion USD worth, according to one estimate) given to him by TV networks like CNN, because they knew he would attract a crowd, in much the same way a car accident does.
Also the example of NBC: In the wake of Trump's refusal to attend a virtual presidential debate with Joe Biden, the network offered the president his own town hall event and scheduled it at the same time as Biden's previously announced town hall (at Trump's behest).
In other words, said Ingram, the network treated a debate between candidates for president of the United States as though it were the finale of a celebrity cooking show.
We welcomed into the class Robyn Smith, the young editor-in-chief of Vancouver's successful on-line Tyee newspaper to talk to us about the values and ethics of the alternative media and what drives its journalism.
One of the stars of our class visits has been Harvard's Joan Donovan, research director of the Kennedy School's Shorenstein Center on Media, Politics and Public Policy, who helped my students explore what regulatory controls can be put on the social media giants like Twitter and Facebook that can compel them to steer clear of destroying democracy without destroying freedom of speech in the process.
And then the wonderfully lively Jesse Brown, founder and publisher of Canadaland, came into class to talk about what it truly means to run a media organization free of the systemic bias of tilting toward the values of societal elites, my favourite aspect of media ethics. Then, following Brown, Frank Graves, president of EKOS Research, one of Canada's leading polling firms, spoke to the class about avoiding shoddy or misleading polling in media.
We have more to come before the term ends.
The CBC's Nana aba Duncan will talk to us about racism in the media. Concordia University's Marc-André Argentino will explore with us the nexus of technology and extremist groups. And our last visit will be senior New York Times writer Jim Rutenberg who will talk to us about whether political reporting is still alive and healthy.
It's been interesting.
---
Read other InsightOut posts.