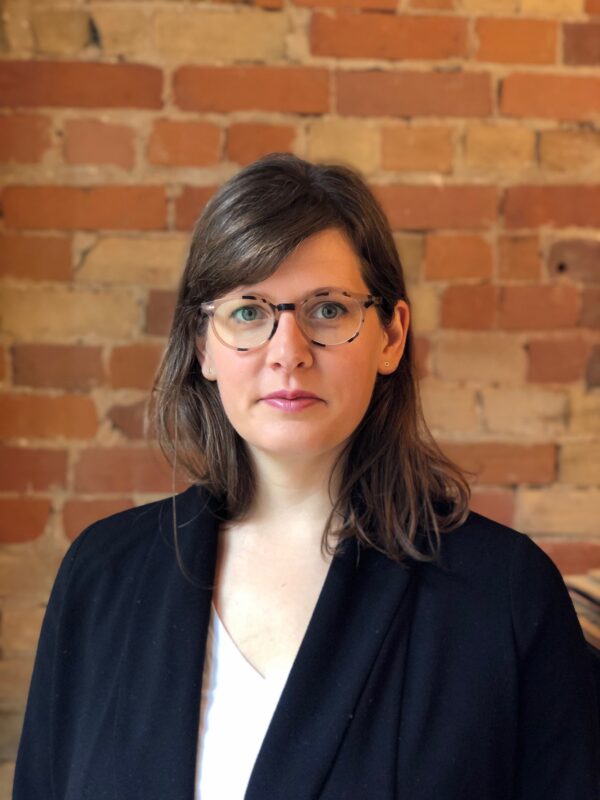 Toronto, ON, Dec. 5, 2019 – The University of St. Michael's College has appointed Lisa Rae its Director, Office of the President, effective December 6, 2019. In this role, she will oversee the operations of the Office and support in identifying priority issues, facilitating planning and driving project-based initiatives across the University. Rae brings a wealth of policy, operations, communications, and management experience from working both inside and outside of local and provincial government.
Most recently, Rae was Director of Operations and Senior Policy Advisor in the Minister's Office for Advanced Education and Skills Development, where she worked collaboratively to help set the strategic direction for the office to support the Minister and the government. She was also responsible for delivering key policy priorities including the transformation of the Ontario Student Assistance Program and the introduction of legislation recognizing Indigenous Institutes. Prior to that, Rae was at the Council of Ontario Universities, where she provided project management, policy support and direction to many working groups and committees of senior leaders from universities.
"I'm passionate about higher education and the role that universities play both inside and outside the classroom to build engaged citizens," Rae said. "I'm excited to join the St. Mike's community and work in an institution that prioritizes teaching the whole person, and I look forward to working with all members of the St. Mike's community and the University of Toronto."
"St. Michael's is delighted to welcome Lisa Rae into this important leadership role in the Office of the President," St. Michael's President David Sylvester, PhD said. "Her background in strategic leadership and stakeholder engagement will be invaluable as we continue to deepen our relationships and pursue new opportunities with community and educational partners locally and globally."
-30-
About the University of St. Michael's College
St. Michael's College was founded in 1852 in partnership with the Congregation of St. Basil in Annonay, France, and became an official Federated College in the University of Toronto in 1910. It remains a centre of Catholic thought, and inspires socially conscious and intellectually engaged students through its undergraduate programs, its graduate Faculty of Theology and its Continuing Education division.
For more information, please contact:
Martyn Jones
Office of Communications
University of St. Michael's College
(416) 926-2291
martyn.jones@utoronto.ca