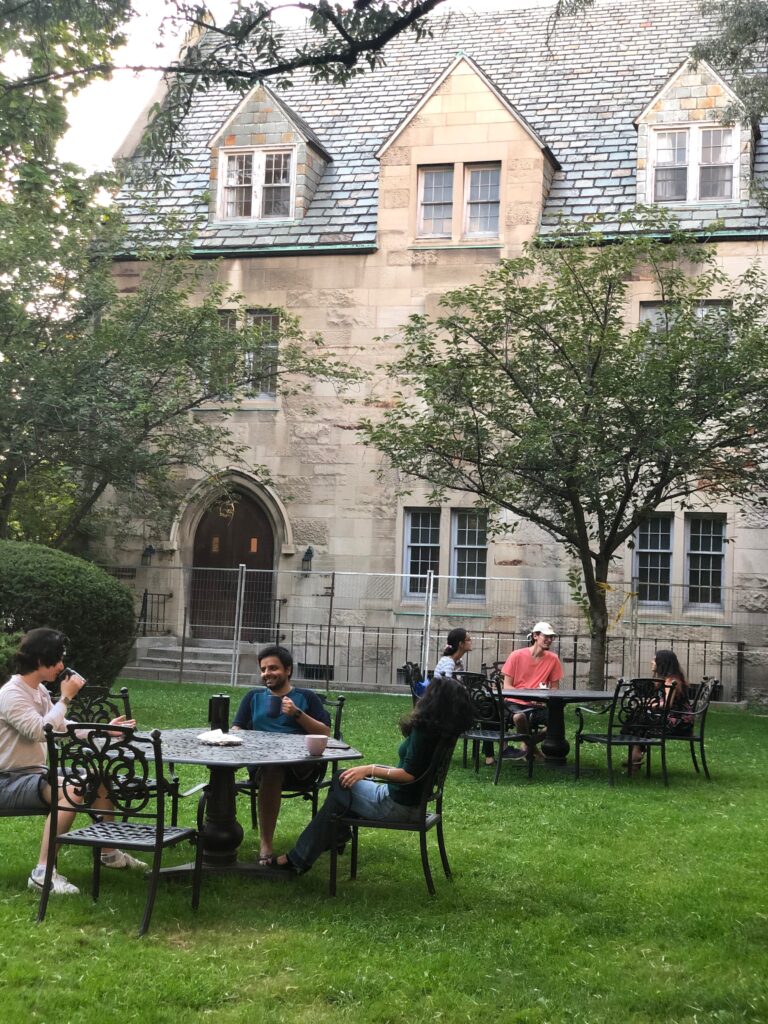 With 40 residents living on campus in the Historic Houses and Sorbara Hall this
summer
amid the pandemic
, Dean of Students Duane Rendle has
spent a great deal of time thinking
about
how to keep students on campus both safe and comfortable.
When the SMC Residence Summer Don team noticed
residence students
leaving
campus
to find available green space elsewhere downtown, they came to Rendle to propose a potential solution. He knew the team had found a perfect creative fix
.
"Often when our students would visit the quad, they would find all the available benches were occupied," Rendle says, because other Torontonians were also enjoying St. Mike's campus. In order to continue welcoming external members of the St. Michael's community while also making sure students in residence had a place of their own to use, Rendle and the Summer Don team worked with the Facilities and Services team to repurpose one corner of campus as a parkette available exclusively to students.
"The west end of Carr Hall is a beautifully manicured area that sees very little foot traffic," Rendle says, so it was easy to reimagine the space with tables and fencing. The students-only space allows for robust social distancing at the outdoor tables, making it an ideal space for students to spend time together in a safe manner. It's also become an ideal spot for al fresco meals, studying quietly, or simply relaxing in the sun.
Since its introduction, the space has seen regular use on sunny days, giving students in residence and members of the larger Toronto community equal opportunity to enjoy St. Mike's "oasis in the city."