FOR IMMEDIATE RELEASE
University of St. Michael's College and Umalia Collaborate on Brokering Multi-Stakeholder Partnerships
TORONTO, Canada November 10 / – This week the Diploma in Social Responsibility & Sustainability and Umalia are launching a "living learning laboratory" on multi-stakeholder partnerships.  "This is a win-win collaboration," says Kathryn Cooper, Program Manager. "Umalia is a leader in developing multi-stakeholder partnerships for social and environmental impact.  Our students will be learning firsthand best practices while lending their expertise to the future sustainability of the project."
Students from the 2020/21 Cohort of the Graduate Diploma in Social Responsibility & Sustainability will be studying the Climat'Eau project.  This project, led by Umalia for the last three years, is a multi-stakeholder partnership in Benin, Africa involving local Beninese partners, the Sô-Ava municipal government and the Sô-Ava Collective of Civil Society Organizations, the Canadian company Technologies Ecofixe, and Université Laval.  The purpose of the project has been to build resilience of populations against the effects of climate change in Benin.
"The students at the University of St. Michael's College will be examining five aspects of the project and making recommendations to contribute to the reflection of the long-term sustainability of this partnership," says Lucie Bourgeois, President and Founder of Umalia.  "Our project team is looking forward to receiving an external perspective on this important project."
The Benin project began in 2017 and is funded in part by the Government of Quebec under the International Climate Cooperation Program.  In 2013 Umalia committed itself to the community of Sô-Ava in southern Benin, together with the local municipal government and the Collective of Civil Society Organizations (COSC) for a period of ten years.  Umalia's objective was to use its experience and expertise to support the community in its development efforts, to build resilience to climate change, to build value-creating partnerships with the private sector and to establish responsible and sustainable collaborative governance.
"The Team at Umalia live their values," says Kathryn Cooper. "Each Member has committed to volunteer their time to advance this project.  Their passion for 'making a difference' through multi-stakeholder partnerships is inspiring.  I hope our students come away from this experience with the skills and enthusiasm to put these types of partnerships to work in their sectors, for social and environmental good."
About Umalia
Umalia Inc. is a consulting firm founded on the strong belief that profit and societal engagement can and must go hand in hand. Therefore, Umalia helps organizations to design, implement and activate strategies and ecosystems to create sustainable value for both organizations and society.
About the Graduate Diploma in Social Responsibility & Sustainability
Thirty-five participants are accepted annually to St. Michael's program, which attracts students from across Canada and around the world. This "work as you learn" program enables participants to take their career in Social Responsibility and Sustainability to the next level.  Participants tackle and resolve a Sustainability/ESG challenge in their company in a major Action Project under the mentorship of faculty and co-learners; learn from global thought leaders; experience practical "real world" change management through the ExperienceChange™ Simulation and join a prestigious community of St. Michael's Alumni in continuing education, sharing and networking.  Graduates receive the post nominal letters G.Dipl.SR&S.
The Diploma is now taking applications for 2021/2022.  Only 35 applicants are accepted.  To apply, go to the Diploma in Social Responsibility and Sustainability Website.  First Intake Deadline is April 30, 2021.
About the University of St. Michael's College in the University of Toronto
The University of St. Michael's College (USMC) is a Catholic institution of higher learning federated with the University of Toronto. USMC strives to offer students a transformative educational experience in a diverse and engaged community, encouraging and supporting students and graduates to share their gifts in the cause of the greater good.
A Business Advisory Committee ensures the Diploma program is relevant and experiential. Sustainability/ESG Leaders representing a broad range of business sectors provide advice and input.
 For More Information Contact
Kathryn A. Cooper, Program Manager, Diploma in Social Responsibility & Sustainability
Phone: (519) 855-9491
Website: https://www.csr-stmikes.ca/
Delphine Orfila, Consultant, Societal Engagement, Umalia
Phone: (438) 725-0518
Email: Dorfila@umalia.ca
Website: www.umalia.ca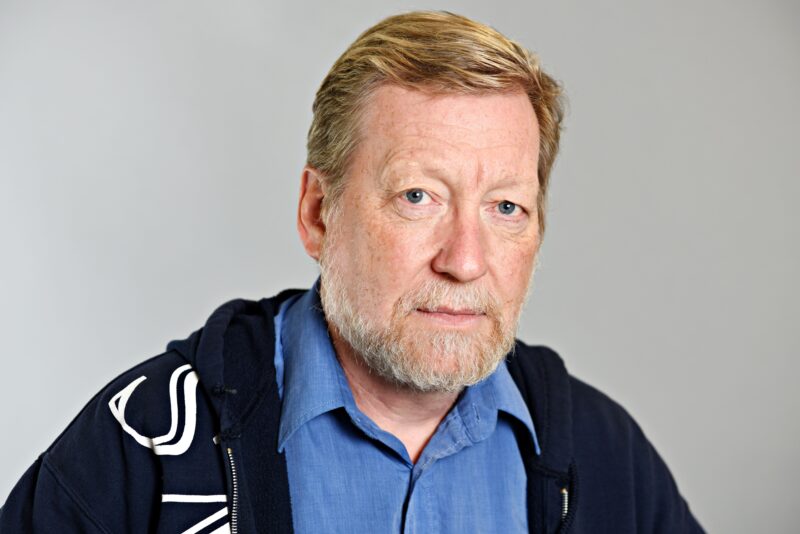 Principal Emeritus Dr. Mark McGowan will serve as the Interim Principal of the University of St. Michael's College for the 2020-2021 academic year, President David Sylvester has announced.
"I am delighted that Dr. McGowan, with his extensive administrative experience both at St. Michael's and at the University of Toronto, will be returning to Odette Hall," says Dr. Sylvester. "His presence in the Principal's Office, particularly in these challenging times, ensures that the academic affairs of St. Michael's will remain in strong and capable hands."
St. Michael's Principal from 2002-2011, Dr. McGowan is an historian renowned for his work on the Catholic Church in Canada and the Great Irish Famine, as well as the lasting impact that the Famine's mass migration had on Canada.
He has won multiple awards for both his teaching and writing, and is well known for his work in Catholic education, including the history of Catholic education in Ontario. He has served as a consultant to the Institute for Catholic Education. His latest book, It's Our Turn: Carrying on the Work of the Pioneers of Catholic Education in Ontario was published by Novalis in 2019.
He is cross-appointed to U of T, where he holds tenure and has served as Deputy Chair of the History department (2017-19), as Senior Academic Advisor to the Dean of Arts & Science, International (2014-17) and as Acting Vice-Provost, Students, for the University of Toronto for part of 2013.
Dr. Sylvester also offers his congratulations to current Principal, Dr. Randy Boyagoda, on his appointment as Vice Dean, Undergraduate in the Faculty of Arts & Science at U of T.
"St. Michael's has greatly benefited from Dr. Boyagoda's four years as Principal," Dr. Sylvester says. "His vision and creativity have led to a renewal of undergraduate education at St. Michael's, including the hiring of new, full-time faculty as well as the roll-out of our new One Seminars, which are quickly becoming the most popular first-year programs at U of T. We are grateful for his many contributions."
Dr. Boyagoda will continue to teach the Gilson Seminar in Faith and Ideas for St. Michael's.
Dr. McGowan's and Dr. Boyagoda's appointments are effective July 1, 2020.