Fr. Gustave Noel Ineza, OP, is a doctoral student at St. Michael's Faculty of Theology. Born and raised in Rwanda, he lived through the 1994 genocide against the Tutsi and went into exile for a month in what was then Zaire. His family left the refugee camps and returned to Rwanda after three members of his family developed cholera. He studied in the minor seminary and joined the Dominican Order in 2002. He studied Philosophy in Burundi, and Theology in South Africa (SJTI/Pietermaritzburg) and the UK (Blackfriars/Oxford). Ordained in 2014, he worked for Domuni (www.domuni.eu) and was a chaplain to university and high school students. In 2018, he came to Canada to pursue studies in Christian-Muslim dialogue. He is currently reading on post-colonial approaches to the taxonomies assigned to religious traditions (Muslims and Christians) by colonial powers in Rwanda.
---
In Solidarity with the Suffering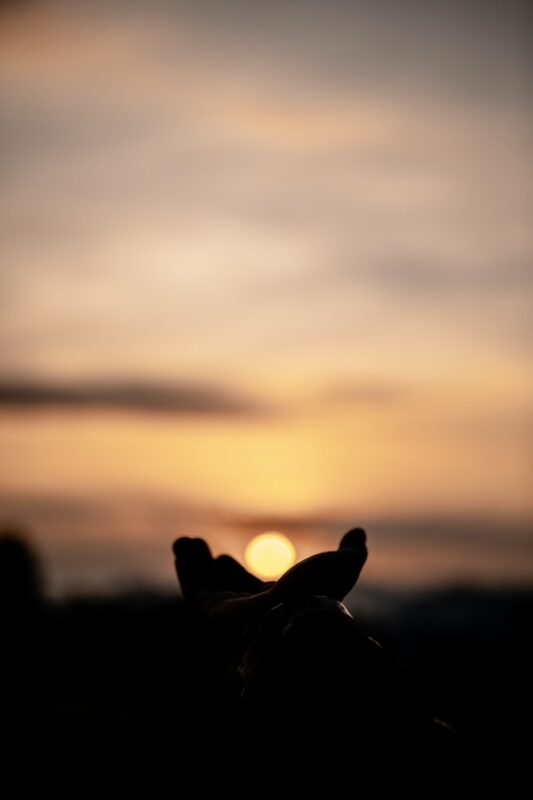 When it was announced in Canada that COVID-19 was knocking at the door, multitudes rushed to shopping malls to buy as many provisions as they could, to be "prepared" for the pandemic. One item in particular was a major target of the worried crowds: toilet paper. Looking at images of people with trolleys full of toilet paper, one thought came to mind: "People are planning to eat a lot."
I was reluctant to write this post because it is not easy to introduce a distressing subject in the middle of a global lockdown caused by a pandemic. It would be adding distress to distress. However, anyone interested in humanitarian crises has to know that disasters differ in intensity.
As I write this reflection on April 7, the whole world has started commemorating the Rwandan Genocide against the Tutsi, one of the worst genocides of the history of the world. Twenty-six years ago, in 100 days, about a million people died in a genocide, yet the rest of the world seemed disinterested by — or unaware of — what was happening there. Nations sent contingents of soldiers to Rwanda to remove their citizens from what the world knew to be genocide while at the same time trying to ignore the plight of the Tutsi for reasons no one has yet managed to logically explain to me.
After the genocide, masses of Rwandans moved to what was then Zaire – now, the Democratic Republic of Congo – seeking refuge. For a couple of weeks, we thought the world did not know that Rwanda existed. I was 11 years old.
Today, as the world closes in on itself to fight a ruthless pandemic, it is easy to forget there were ongoing crises around the world before COVID-19. No one forgot, I suppose, that Syria was in the middle of a bloody war, that Yemen never saw the end of another almost internationally ignored horrific conflict.
As a young child in Rwanda during the genocide, I would spend the day looking up at the sky to see if planes would bring United Nations troops. A few months later, in the refugee camps, I saw UN workers and knew we would get food soon if cholera did not first decimate my family, as three members were already infected. There was hope because, at that age, I knew that there were not so many crises going on in the world. I can imagine there is nothing as frightening as knowing that you may die soon of hunger or be killed, and that no one will even know about it because the whole world is afraid of something you consider a minor threat to you in light of all the other challenges and threats you face. Today, the UN relief agency UNHCR and other humanitarian organizations are reminding people that crises are still happening around the world and that charitable people should not forget those who are hungry, in refugee camps,or being persecuted because they belong to minorities.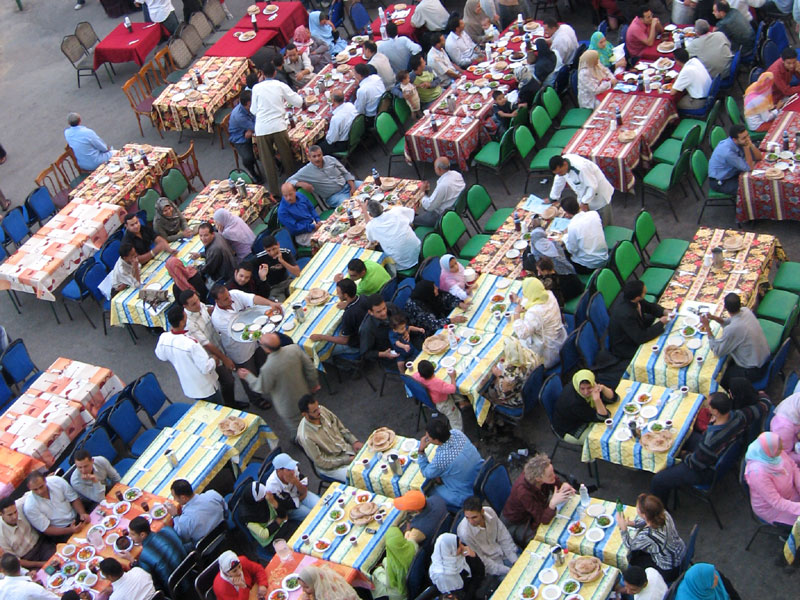 Consider this pandemic as experienced by poverty-stricken families in extremely poor countries. After the confinement began in Canada, it took only a couple of days to have African countries announce total lockdowns. In most African countries, a lockdown means staying inside your compound-house, your hut, or just in a small house that hosts more than eight people. A five-week confinement without a job for a family of five is nothing less than a death sentence. Fortunately, some countries have started distributing food, but very few people manage to get it. Worse, all those without homes and who had relied on charitable people's provisions will have to find other means to feed their families. The city of Cairo has announced that the famous charity tables (mawa'ed al rahman) that adorn the streets during Ramadan for poor people to eat after a day of fasting were not going to be set this year. Having been in Cairo during the 2012 Ramadan month and having shared food at Al Abbasiah and Midan Al Tahrir with people from all strata of society, I understand how this will impact poor communities.
It would be inconsiderate to end without mentioning another shared worry for African people around the world. Two French doctors, Dr. Jean-Paul Mira, head of the Intensive Medicine and Intensive Care units at Cochin Hospital, and Professor Camille Locht, director of research at INSERM, discussed on a French talk show the plausibility of testing COVID-19 vaccines on the African continent. The suggestion raised an outcry from many who did not grasp there are many other places where testing is in progress. The overall perception from both ordinary people and many African celebrities, including the WHO's Director-General Mr. Tedros Adhanom Ghebreyesus, was that Africa would once again be that continent where people are considered lab-rats, where foreign countries go to test their unsure economic and political theories, drugs, or just to dump hazardous industrial wastes. The WHO Director-General called those French doctors' attitudes a colonial hangover. Whatever intention those doctors had, their statements were inappropriate enough to worry an entire continent and all those who care for its inhabitants. Would that mean that when a vaccine is finally discovered African countries will still need to overcome trust issues before making it available to their people?
As we struggle to accommodate the strenuous new routines caused by home confinement, let us think of all those dealing with COVID-19 while facing greater and deadlier calamities. May solidarity with those who suffer be the major lesson we may take from these distressing times.
---
Read other InsightOut posts.