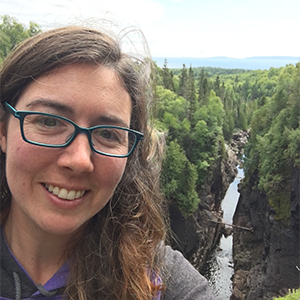 Associate Professor

Odette Hall 016
Dr. Iris J. Gildea is an Associate Professor at the University of St. Michael's College and teaches in the Book & Media Studies Program. She has taught at St. Michael's for nine years.
Professor Gildea sees art as a pathway to meaning and understanding. In addition to guiding her fourth-year seminar students in creating artwork, she frequently leads poetry and expressive arts community workshops. 
Professor Gildea earned her PhD from the University of Toronto in 2009 with her dissertation, "Toward a Poetics of Freedom. An Interpretation of Ricoeur and Dante."
In addition to her academic work, Professor Gildea is a poet and visual artist. She splits her time between British Columbia and Ontario.
Areas of Expertise

Comparative Literature
Media Studies
Cultural Hermeneutics
Cultural Trauma Theory
Pedagogy
Community Education
Expressive Arts

Links

Publications

Articles

"Representing the Experiences of Survivors of Childhood Sexual Abuse (CSA) in Cultural Pedagogies of Meaning-Making through Autoethnography & Poetic Inquiry," journal article, accepted by Feminist Media Studies, forthcoming 2020.

"The Poetry of Forgiveness: CSA, Poetic Inquiry and Autoethnography." The Journal of Spirituality and Mental Health, February 2020, DOI: 10.1080/19349637.2020.

"The Emergency Stage: Flashbacks & Poetry." The Journal of Poetry Therapy, March 2020.

"A Poetics of The Self: Ricoeur's Servile Will and Living Metaphor as Creative Praxis." Ricoeur Studies, 9 (2), 2019: 90-103.

"Comparative Approaches to Trauma." Canadian Review of Comparative Literature. 44 (2), 2017.

"The Narcissus Narcosis: A Meeting of Media Studies and Cultural Pedagogy." Legas, 2015. (Published under Jenna Brooke)

"Narrative Identity: Ricoeur and Augustine." Recognition and Modes of Knowledge: Anagnorisis from Antiquity to Contemporary Theory. Ed. Teresa Russo. Edmonton: University of Alberta Press, 2013. (Published under Jenna Brooke)

"Waking up Narcissus." International Journal for McLuhan Studies. Barcelona, 2012. (Published under Jenna Brooke)

"In Between Reality and Fiction: Ricoeur's Métaphor Vive." Scripta Mediterranea, Autumn 2011. (Published under Jenna Brooke)

Presentations

"Expressive Arts Pedagogy for Trauma Survivors," INSEA, Vancouver, July 2019

"Poetic Inquiry and Expressive Arts," INSEA, Vancouver, July 2019

"Relational Pedagogy: The Writing Centre as a Site of Institutional Change in Higher Education." Southern California Writing Centres Association, Thousand Oaks, California, March 2018.

"Searching for the Self in the Digital Age." International Communications and Media Studies Conference, University of British Columbia, November 2017.

"Expressive Arts Pedagogy."  Faculty Institute on Community-Engaged Learning, University of Toronto, June 2017.

"Reflection as Pedagogy." Centre for Community Partnerships, Guest Speaker, Graduate Pedagogies Class, University of Toronto, January 2017.

"Comparative Approaches to Trauma." Canadian Comparative Literature Association, Federation of the Humanities Conference 2016, University of Calgary, May 2016.

"Arts-Based Pedagogy," Community Engagement Symposium, Centre for Community Partnerships, University of Toronto, November 2015

"Educating the Whole Person:  Reflective Practices and Social Justice Pedagogy," Symposium in Social Justice and Liberal Education, University of St. Michael's College, September 2014.

"The Place of Storytelling in Reflective Pedagogy," Religions and Social Innovations Conference, University of St. Michael's College, October 2013.

"Service Learning and Social Justice," roundtable discussion, Religions and Social Innovations Conference, University of St. Michael's College, October 2013.

"Waking up Narcissus," Marshall McLuhan and Religious Thought: A Symposium, University of St. Michael's College, September 2012.

"The Social Rhythm of Embodied Metaphor," Department of Music and Culture Conference, Carleton University, February 2012.

"Narrative Identity: Recognizing Oneself in Augustine and Ricoeur," Centre for Comparative Literature Colloquium, University of Toronto, April, 2008.

"Paul Ricoeur's Hermeneutics of Metaphorical Truth," Pacific and Ancient Modern Language Association Annual Conference, University of Western Washington, November, 2007.

Education

PhD, Comparative Literature (2009) — University of Toronto

MA, Comparative Literature (2005) — University of Toronto

BA (2004) — Boston University

Certified Expressive Arts Therapy Practitioner
Centre for Creative Arts Therapy Education, Toronto
(September 2014 – March 2017)