April 19, 2021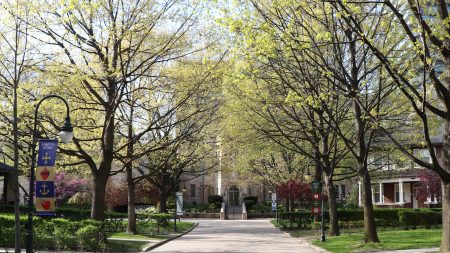 Like most of the St. Michael's community, the past few months have presented a number of challenges and opportunities for the Comms team. Our ability to work across departments, platforms and institutions is an essential part of telling the St. Mike's story. As we close out the academic year and begin planning for the fall, I'm delighted to announce a number of departmental changes that will strengthen our ability to raise awareness of the community, education and sustainability themes and goals outlined in St. Mike's 180.
Catherine Mulroney has been promoted to Editorial Manager. In this expanded role, Catherine will lead the efforts of our newly-formed, cross-university content committee to develop stories that will advance the St. Michael's narrative across a variety of channels, and she'll further expand our reach by representing St. Mike's at the UofT News planning meetings. The University's biannual Alumni magazine, InsightOut blog and other content associated with the 180 priorities will continue to benefit from her institutional knowledge and deft journalistic hand. As part of our plan to ensure consistent messaging and develop an authentic brand voice, Emma Hambly will report to Catherine, and be responsible for the internal newsletter and a variety of graphic material for social media.
Sheila Eaton has joined Communications as Digital & Graphic Design Manager. Working with Catherine, Sheila has reinvigorated the design of the Alumni magazine and extended that strong visual identity to the St. Mike's 180 material in print and online. In this new role, Sheila will continue to design material to support St. Mike's academic programs and the Kelly Library. Her creativity and photographic talent will strengthen our communications material and ensure that it continues to reflect the natural beauty of the campus and represent the diversity of the St. Mike's community. Sheila will report to me and I'm grateful to the Principal's office for the opportunity to make her part of the Comms team.
Martyn Jones, the founding – and once ONLY – member of the Comms team will focus his time and talent on the build out of the St. Mike's website. As the Theology revamp gets underway, Martyn will take the lead on managing the relationship between our internal stakeholders and the vendor. He'll be able to share what we learn from this process with other departments as he works with you and your departments to enhance your pages. Martyn will also continue to manage institutional social media channels and produce content for the website, working with Catherine.
As the small-but-mighty Communications team continues to evolve, I hope you share my appreciation for everything the team has accomplished and like UofT, look forward with optimism to our return to campus in the Fall. #onward!
Laurie Morris
Director of Communications