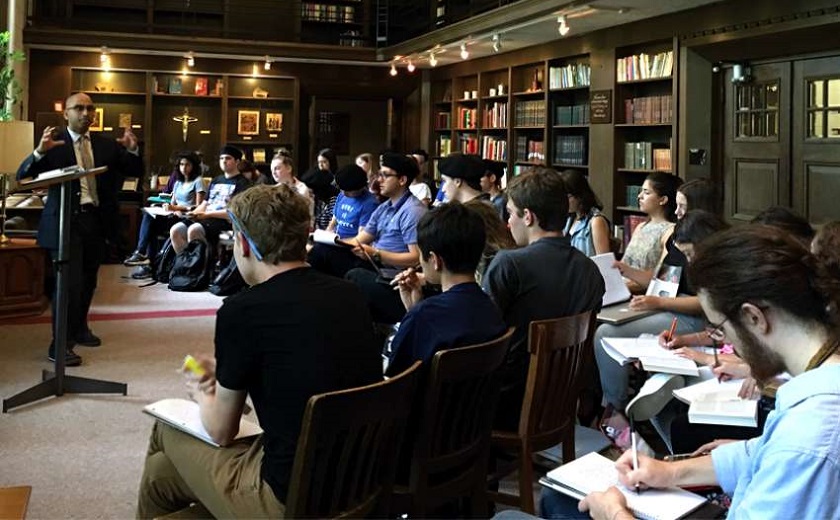 When University of Toronto Vice-Dean, Undergraduate Randy Boyagoda introduced the Gilson Seminar in Faith and Ideas in 2017, he had two hopes for what his students would take from the seminar into their larger careers at UofT. 
"First, an openness to making connections beyond specialized fields of study and knowledge," the former St. Michael's Principal says. His second hope for his students? "Friends." 
Four years later, as the first Gilson Seminar cohort prepares to graduate from the University of Toronto, it's clear that creative links between disciplines and a deep sense of community are exactly what his students carried forward from the program.   
Inspired by the Catholic intellectual tradition and designed for first-year students, the SMC One seminar explores questions related to faith and ecology, science, literature and politics, and includes readings that draw from ancient philosophy, contemporary fiction, and everything in between.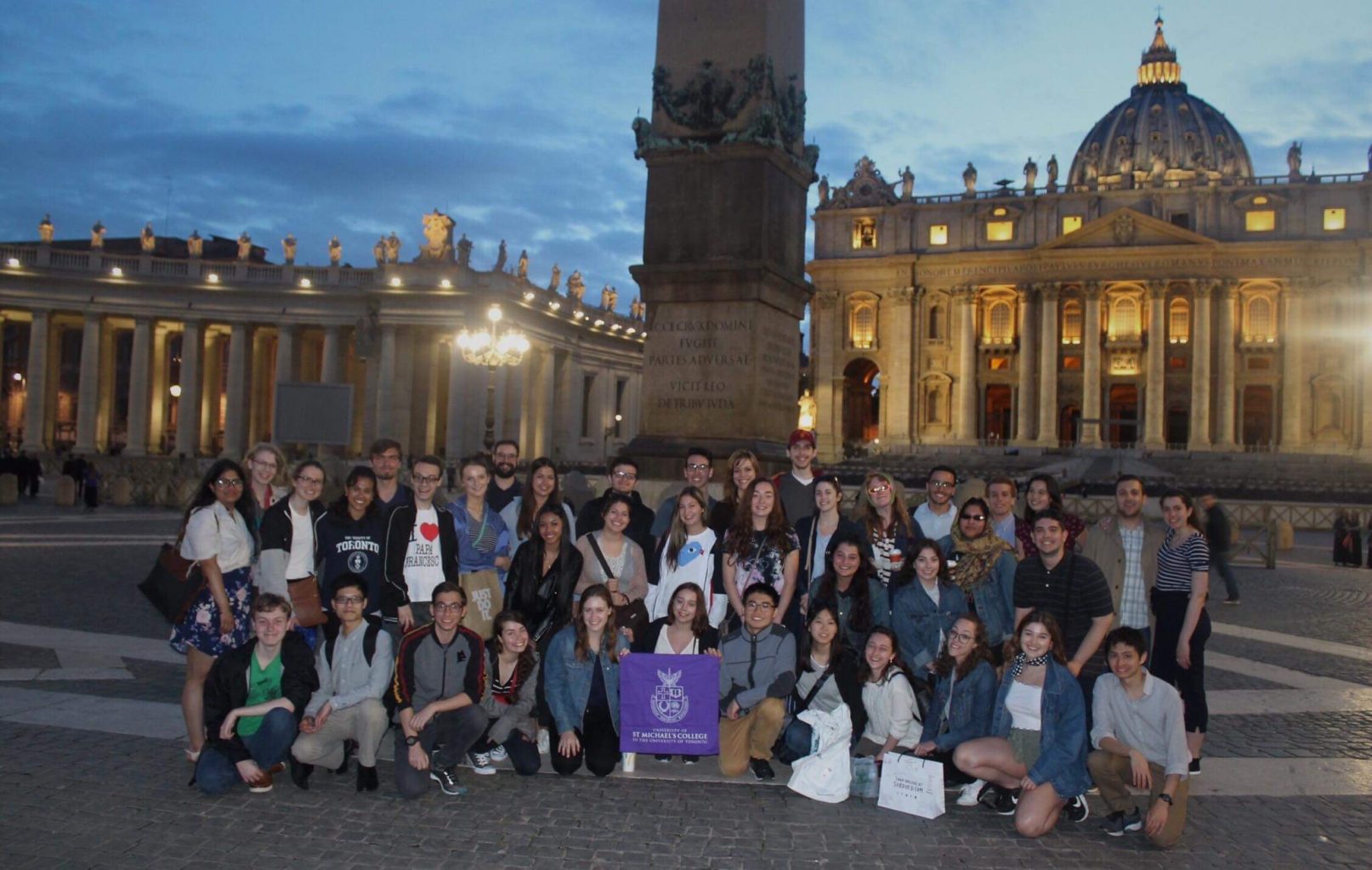 The two-week international learning experience in Rome complements the seminar's coursework with site-specific talks and tours around the ancient city while exploring roles the Catholic Church and the Vatican have played in a variety of fields.
"It's how to integrate all the different parts of your life," says Gilson grad Samantha Ramphal, when asked about her main takeaway from the program. "I was studying the sciences and saw my faith as separate," she continues, but "taking Gilson helped me realize there's one truth and it must be coherent with all other aspects of your career and personal life."
Her classmate Jordan Chiappetta had a difficult time narrowing down a favourite memory, but calls out the group's visit to the Vatican Observatory during the trip to Rome as a highlight. "It was such a special privilege that I don't think I would have ever been able to experience had I not been a St. Mike's student," he says.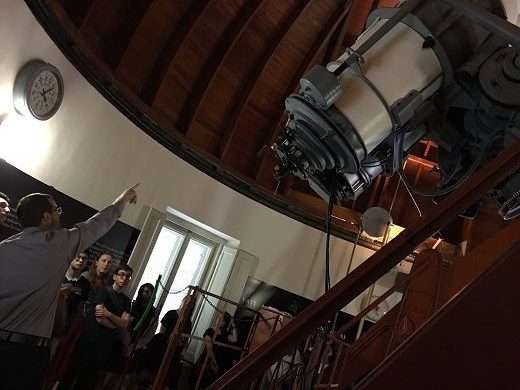 "Gilson helped me find myself both academically and personally," Natalie Barbuzzi says. Beyond cultivating her interest in eco-theology—a field she will pursue via a Master's of Theological Studies program in St. Michael's Faculty of Theology in the fall—Barbuzzi credits Gilson with providing her with a sense of close-knit community in the larger university setting. While she developed important friendships through "dodgeball and meatballs," a regular gathering Professor Boyagoda hosted for Gilson students, she also became deeply involved in student life at St. Michael's via the Commuter Don program, Orientation, and Mentorship.
Emily Barber started writing for The Mike while participating in the seminar, and found a community dedicated to sharing and exploring ideas in a similarly wide-ranging fashion to that of her Gilson classmates. Her studies in English led to an independent study on the poet T.S. Eliot during her final year with three other Gilson students—guided by Professor Boyagoda. She will continue her studies this fall in an MA program in English Literature at McGill.
"I was able to find such a respect and gratitude within Gilson," Barber says. "I think we all just feel really close because even though we're all quite different, we have this common respect for each other."
Ramphal echoes her classmate. "As an international student from Trinidad coming to school in Canada, it felt like such a far-fetched dream" to participate in the seminar, she says.
"For first year students to have this experience in such a close-knit community and pursue these friendships while beginning studies is fantastic, really unique to this college, and something I'm grateful to have been a part of."