Angelika Garvey is a fourth-year student at the University of St. Michael's College double-majoring in Book and Media Studies and Sociology. She is currently working as a social media marketing manager and event coordinator. As an active volunteer, she helps in non-profit charity organizations, teen camps, and takes part in missionary and humanitarian type aid trips.
---
Falling in Love with Book and Media Studies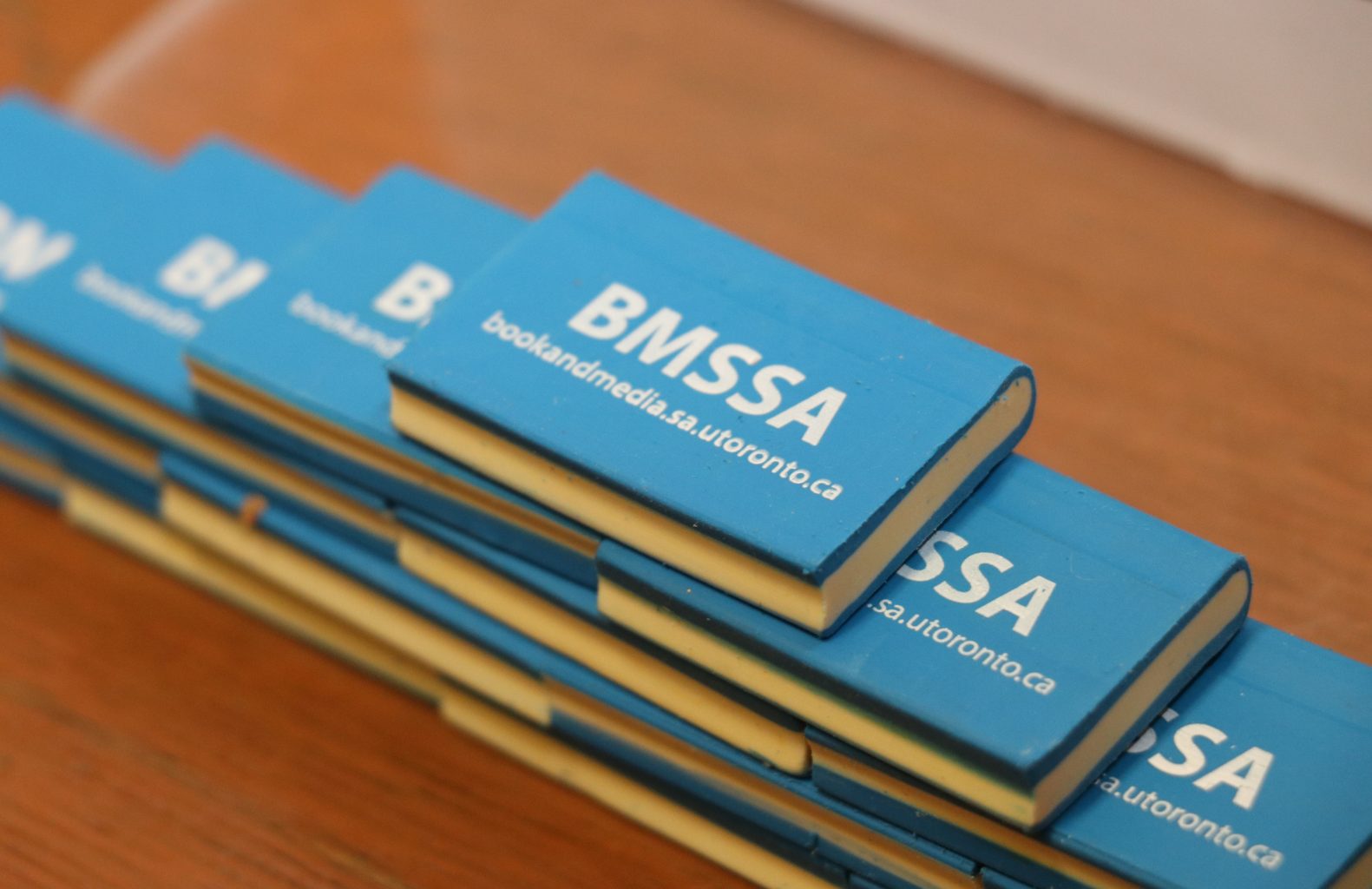 For students, no doubt the choice of the accurate academic program for the next four or so years is one of the crucial decisions in life. I'd assume that for most—well, as in the case for me—the decision of program enrollment is based on two conditions: sincere curiosity and passion for learning, plus the consideration of demand in the job field.
In the search for an ideal place for me, I spoke to advisors, graduates, and researched, researched, researched on my own. During one of the conversations, I was handed a U of T program brochure. It was then I got introduced to Book and Media Studies.
"Well, this is interesting," I thought. "But, what is BMS even about? And how can I apply the learned knowledge in the future, particularly after graduation?"
Based on the positive feedback and insight I got from graduates of this program, I finalized my decision. But in all honesty, my main focus was in the insight behind the word "media." Books? Not really.
While it took a few months for me to discover—or I'd say dig out—passion for literature and reading as a way of acquiring knowledge, it took just the first lecture to fall in love with the material and the way it was delivered.
I remember this day as if it were yesterday. Carr Hall of St. Mike's. Twelve p.m. The noise of about 50 students in the class just chatting around, laughing, snacking. Some were on their phones of course, and a few were even reading.
Then, sharp on time, ten minutes before class, Professor Paolo Granata flies into the classroom with a huge smile, greeting students who were within his reach.
"Let's explore! We are the Toronto School of Thought! Medium is the message!" It was then I thought to myself, "I have no idea what these phrases mean, but I like this." Four years into the program and the desire of coming to the classroom and indeed, exploring, has grown. And ultimately the knowledge and experience as well, of course.
Working in the sphere of communication and marketing as a social media marketing manager and events coordinator, this program has given me a combination of both: the theoretical foundation and hands-on approach I've been applying in my daily work, whether it be translating publications, editing content, speaking to influencers and clients, or routinely engaging in projects.
BMS provides a variety of necessary interdisciplinary courses, including comprehension about foundations of literature, mastery of bookmaking and writing processes, deep analysis of the world's widely recognized works put together by scholars across the globe, application of critical thinking, and technology's role in our society.
Ongoing training and access to resources and guidance, as well as the ability to meet and connect with guests and speakers from different disciplines, are the ultimate, irreplaceable parts of this unique program.
Having professors who work in the sphere of communication and have brought an enormous impact in the field of media certainly equips and encourages students to explore the unknown and go beyond the fixed perspectives and thinking.
A course taught by a guest professor, award-winning writer and journalist Sam Tanenhaus, "Trump and the Election," is a vivid example of how, with the use of theory and knowledge, students got to analyze media's role in elections, the portrayal of elections to the public through different means of communication, and citizens' reaction to it.
I mean, how cool is that? Having courses and workshops which are constantly adapted to the high speed of technological development and current phenomena in the world of journalism, and communication?
By building the empire of knowledge, students nail how to produce publications using different techniques and writing styles, with the style depending on the intention of the piece (yes, we learn about these distinctions, too).
I couldn't agree more with the quote that Professor Granata always cites to his students: "You are the average of the five people you spend the most time with," implying that our social learning surroundings shape us as individuals. And St. Mike's is the right, growing environment of connection, where students get to exchange skills and knowledge and build a friendly community.
If I could give one piece of advice to students who are willing to pursue the broad and thriving journey of communication studies, I would probably emphasize that, to get to the unfamiliar, we've got to nail the basics. The willingness to learn, ask questions, experiment, go beyond the fixed perspectives, takes us way farther down the road than we can even imagine. And it is indeed a worthy journey that will pay off, literally, too. Critical and creative thinking, strong analysis, reading, writing, and communication skills are the crucial work ethics of the modern day.
---
Read other InsightOut posts.