Matt Doyle, Advancement Officer, Special Projects, has worked in the St. Michael's Advancement Office for eight years, involved with a range of alumni and fundraising projects. A graduate of U of T (UC), he has studied business and project management. He lives in a place with way too many books and no television.
---
Living with Books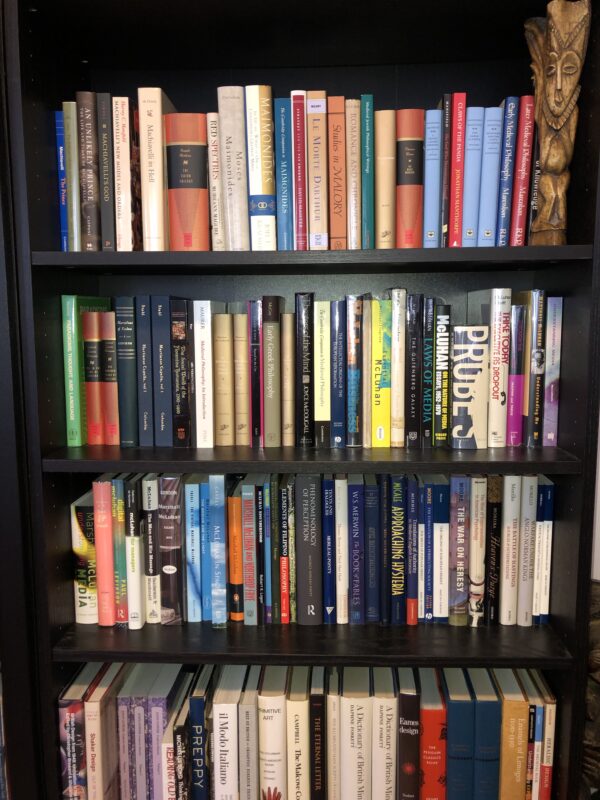 A good friend of mine once said "you live with books," and that sentiment has resonated with me, as I've been working from home for nearly four months now, surrounded by my books. COVID-19 has given me more time to spend with them, gazing at their spines neatly lined up on the shelves, knowing which ones have been read and which others will be enjoyed in the future. I've finally found the time to alphabetize them all.
I shared that statement with someone last year and she looked at me quizzically, wondering what I meant. For the bookworm like me, it made perfect sense, with no need for an explanation. Books are different than art. Art hangs on the wall, but books are something special in your house. They're there to be enjoyed—pulled off the shelf, returned, moved around, sorted, read, and re-read.
One author represented on my shelves is Morley Callaghan, an alumnus of St. Mike's who graduated in 1925. Sadly overlooked today, and more remembered for knocking down Ernest Hemingway in a boxing match refereed by F. Scott Fitzgerald, at one time Callaghan was one of the most popular novelists and short story writers in Canada. His novels and stories are written in a deceptively straightforward style which belies the deeper moral concerns underpinning each one. Toronto was still very much a part of the British Empire in the 1930s, and Callaghan's dramas focus on the Catholic minority in a city that was beginning to lose it homogeneity.
Callaghan's career began while he was an undergrad studying at St. Mike's, writing for the yearbook, submitting short stories to publishers, and penning articles for the Toronto Star. Besides his writing, Callaghan also organized the St. Mike's Literary Club, where he chose the books and plays to be read by the other students, with a heavy bent to the modernist writers who were his near contemporaries. Conrad, Fitzgerald, Tarkington, Galsworthy, Shaw, and O'Neill were some of the authors Callaghan chose, all of whom were giants in the early 20th-century literary world. One wonders if the Basilian Fathers who were teaching at the school knew who Callaghan was encouraging his fellow students to read.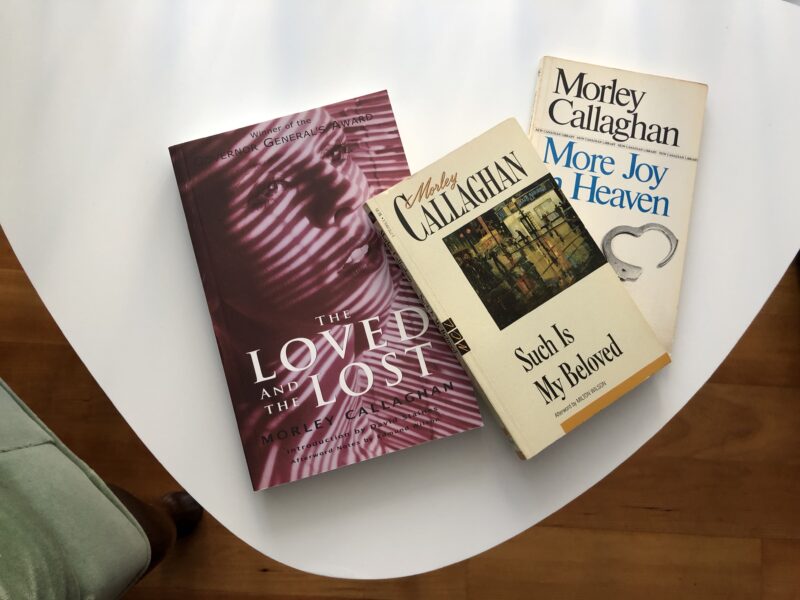 Debating was a popular activity on the U of T campus in the 1920s, and Callaghan was a member of the St. Michael's team that won several debates, which would help his studies when he went to Osgoode Hall Law School after he graduated. It should also be mentioned that St. Mike's was not only the place where Callaghan started his literary career, but he was also awarded for his boxing skills while at the college, which would come in handy when he was later challenged to that bout by Hemingway.
That's one of the things I enjoy most about working in the Advancement Office at St. Mike's—learning the rich traditions and stories of the College's nearly 170-year history. The pandemic has prevented our usual in-person events from happening, including Alumni Reunion, when alumni are invited to return to campus. I miss meeting with our alumni and hearing their stories about their time at St. Mike's. I know it's only temporary, and our alumni will be back on campus soon. Our recent grads are our newest alumni, and who knows—maybe someday one of them will be Canada's most popular author.
---
Read other InsightOut posts.