Orientation Week 2019 at St. Michael's will take place September 1 to 4. Register here! In the weeks leading up to Orientation, we're posting quick interviews with each member of this year's orientation coordinator team. The introduction to the series is available here.
Student Life Associate Emma Graham is a St. Michael's grad and this year's staff representative on the team. We asked Emma three questions over email about orientation and life at St. Mike's.
What part of Orientation 2019 are you most excited for?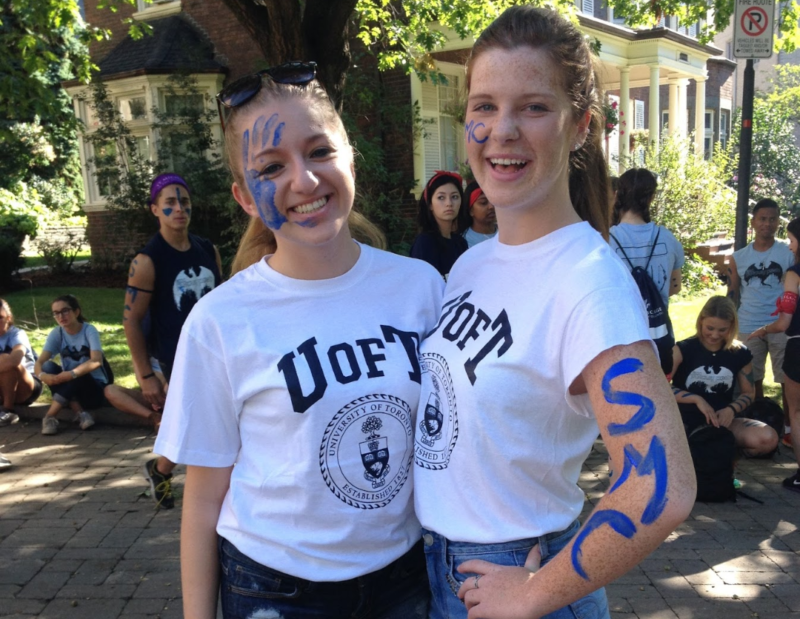 I am most excited for our Carnival and Academic Orientation! Students get to explore campus, play awesome carnival games and then meet some professors in their programs and some upper year students for Q&A sessions, all accompanied by a fantastic presentation by our very own Principal!
.
The theme for this year's orientation is "Into the Wild." What's that about?


.


Our Executive team chose this theme because it reflects the truth that entering University can be a terrifying and somewhat chaotic experience. However, the wild is also beautiful and full of diversity, so once you overcome your fears there is a wealth of opportunities for learning and growth. Our Orientation leaders and marshals will work hard all week to accompany students into the Wild so that by the time classes start they are well equipped to face it on their own!


.
What are some resources new students should be aware of before they start the new year?


.


Some of the best parts about belonging to St. Mike's are the friendships and amazing community life, but in addition to this our college offers fantastic resources such as a personal librarian assigned to each student, a robust peer mentorship program to help students acclimatize to university, a chaplaincy program that offers formation for students beyond their academics, and so many more! My greatest hope for our first years this year is that they seek out these resources before the weight of term work sets in, and that they will be able to rely on their community to support them on this wild adventure we call post-secondary education!


.
Emma can't wait to welcome you to campus in just a few short days. Get excited! The fun begins September 1. Remember to register for Orientation 2019 here if you haven't already.
Read other interviews in this series here: