In this story from the Spring 2021 President's Report, Chief Administrative Officer Effie Slapnicar discusses how St. Michael's involvement with UNIE reflects the way sustainability is being woven into all aspects of the College's culture.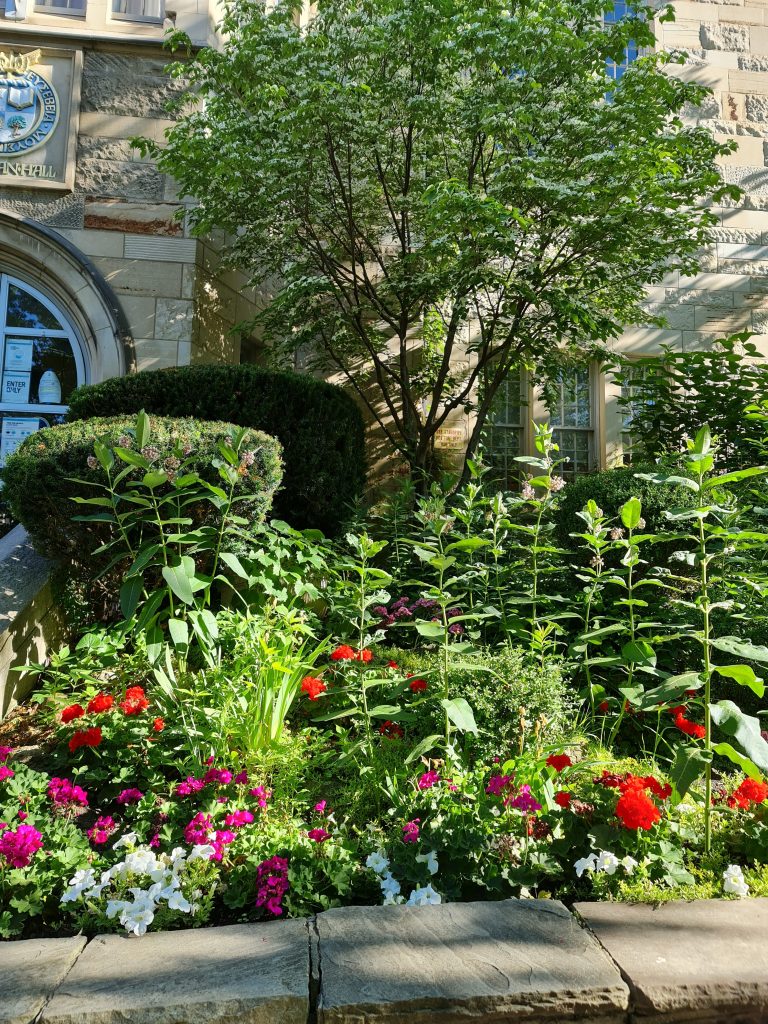 The University of St. Michael's College knew it was a wise fiscal move to become a member of the Shareholder Association for Research & Education (SHARE). Belonging to the non-profit investor advocacy organization, which St. Mike's joined in 2016, seemed a good way to prioritize sustainability and climate justice in the university's investing strategy while building relationships with like-minded institutions.
What hadn't fully been anticipated, says Effie Slapnicar, St. Michael's Chief Administrative Officer, was the degree to which conversations about ethical investing would have trickle-down effects on the community, prompting much broader conversations and initiatives about sustainability initiatives across the university.
"Belonging to SHARE is a good way for us to use investments to advance the ESG (Environmental, Social and Governance) issues we want to raise," says Slapnicar, who says an E, S & G committee was struck at St. Michael's in 2017 to review quarterly reports generated by SHARE, as well as to discuss related questions. "Often people think that you need to sacrifice earnings to make a change, but SHARE serves as a mediator, allowing us a seat at the corporate table to raise environmental and social concerns we have. We are maintaining healthy returns while also addressing questions of sustainability."
Now, St. Michael's has gone a step further and become a charter member of the University Network for Investment Engagement (UNIE), a collective of Canadian universities under the SHARE umbrella whose role is to engage corporations on questions of reducing greenhouse gas emissions and pursuing sustainable finance, responsible climate policy, and just transitions through the initiative.
"We believe that collectively, with other Canadian universities participating, we will have a stronger voice in areas of climate change that are important to our community," Slapnicar says. "As shareholders, we have the opportunity to use our position to influence corporate behaviour, and together with our colleagues across Canada we want to use that influence to accelerate Canada's transition to a zero-carbon economy."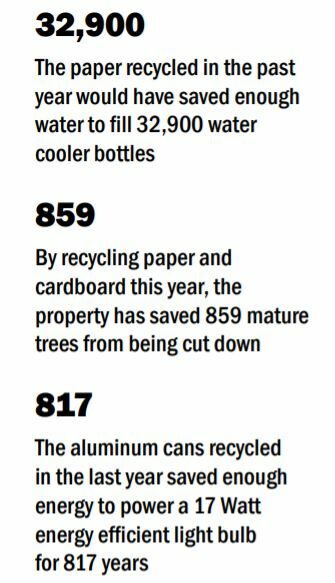 UNIE, which involves a number of stakeholders, including York, McGill, McMaster, and Carleton universities, will focus both on reducing greenhouse gas emissions and accelerating the transition to a low carbon economy.
"These universities are showing leadership in addressing the climate crisis. Working together in one program amplifies each institution's voice and leverages their power to bring about change," says Kevin Thomas, Chief Executive Officer at SHARE.
While ongoing financial fitness is a critical factor in ensuring the long-term health of St. Mike's, the ESG Committee also discusses more local issues.
"We often find ourselves asking what we can do in our own backyard (to promote sustainability) and what we can control," Slapnicar says. "We have a responsibility not only to our current students but to our future ones, too, as well as to many, many other people, including all those who see our beautiful campus as an oasis in the middle of a big, bustling city."
"Sustainability is important to us and it affects how we approach things. For example, it influenced our hiring of Director of Facilities Michael Chow, as he really understands sustainability and has an eye for projects while also appreciating the need to work within a limited budget," she says.
Duncan Buttenshaw, St. Mike's new Director of Finance, is another example of how our environmental and social goals are reflected in our hiring, Slapnicar says, noting that Buttenshaw is in the final stages of his MBA with a specialization in Social Impact from the University of New South Wales.
Now, as the university eyes such issues as more efficient recycling and environmentally friendly furniture and supplies, it also thinks about its procurement policy as a way to enhance St. Mike's social impact. For example, a company that embraces diversity might be given added points in the procurement process, she notes.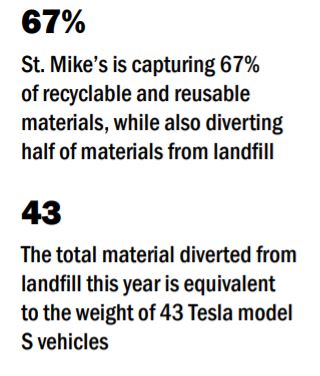 As an example, Slapnicar notes that when the university was looking at new furniture for the recently renovated Brennan Hall, the original plan was to order from the United States. But when it became apparent the order would be delayed, the university found Canadian-made furniture, saving money and cutting the environmental toll of a long delivery haul, an idea now being actively embraced.
"It's astounding the way sustainability is being woven into the culture here," says Slapnicar, who says it fits with a community she finds to be "consultative."
"Who better to ask than the people on the front lines? Often I will hear a senior manager respond to a discussion by saying, 'I'll need to consult my team and get back to you' and then the person will return with great ideas because the community cares and is always ready to help," she says, noting the additional value of staff feeling appreciated, knowing their ideas are valued and acted upon.
"Our campus reflects the past and the future and we are respectful of that," she says. "We know both the students and the broader community value our grounds, so we respect the heritage aspect while always working with an eye to a more beautiful, efficient campus. We are so excited about the changes coming." 
---
From University of St. Michael's College President's Report, Spring 2021