The University of St. Michael's College is mourning the loss of Andrew (Andy) Lubinsky (SMC 7T9), Chair of our Alumni Board from 2009 to 2021.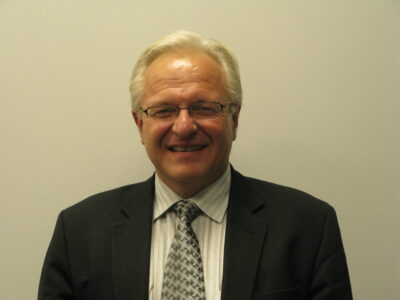 "Andy was a great friend to St. Michael's and will be deeply missed," says University President David Sylvester. "Our longest-serving Alumni Board Chair, he was generous with his time and talents. We offer our prayers and our sympathy to his wife Denise and daughters Anna and Christina."
After earning a BA in 1979, Mr. Lubinsky attended the University of Toronto's Rotman School of Management, earning an MBA in 1981. In time, Anna and Christina also attended St. Mike's.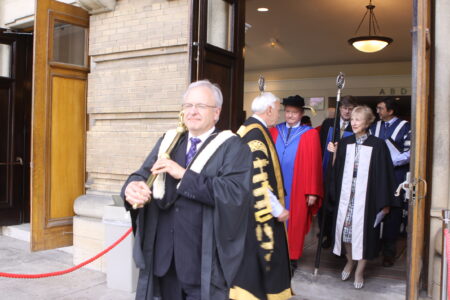 He had a lengthy and successful career in marketing and strategic planning. Most recently, he was Chief Strategy Officer at Bible League Canada.
In 2011, he received an Arbor Award from U of T for his service to the university community. His citation noted that, under his direction, the St. Michael's Alumni Board developed a strategic plan and launched a number of initiatives, including the Alumni Connections series and Career Connections night, a mentorship event to bring together students, young alumni and alumni who are business leaders. He continued to serve as Board Chair until September of 2021.
In 2017, Mr. Lubinsky enrolled in the Faculty of Theology, working on a Master of Theological Studies degree in the midst of an already busy schedule. In an article he wrote on his experience for St. Michael's Magazine, he noted, "I love every minute of being back to school at St. Michael's."
Andy, you will be missed.