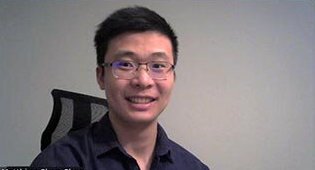 As part of a team of six undergraduate researchers at the University of Toronto, St. Michael's student and Pearson Scholar Matthieu Chan Chee helped develop a proposal for a neural network to forecast the infection risk of black Sigatoka, a fungal disease that can be devastating for banana crops around the world. The team's project took top honours and a $20,000 prize in the Infectious Disease category for ProjectX, a global undergraduate research competition put on by the University of Toronto's Artificial Intelligence student group.
"We were ecstatic to see the results of our work contribute to the machine learning community. As six undergraduate students, this success encouraged us to continue advancing the technology for humanity in the future," says Chan Chee.
Learn more about how to "Beat Banana Blight" at the Department of Computer Science website.