Fr. Gustave Noel Ineza, OP, is a doctoral student at St. Michael's Faculty of Theology. Born and raised in Rwanda, he lived through the 1994 genocide against the Tutsi and went into exile for a month in what was then Zaire. His family left the refugee camps and returned to Rwanda after three members of his family developed cholera. He studied in the minor seminary and joined the Dominican Order in 2002. He studied Philosophy in Burundi, and Theology in South Africa (SJTI/Pietermaritzburg) and the UK (Blackfriars/Oxford). Ordained in 2014, he worked for Domuni (www.domuni.eu) and was a chaplain to university and high school students. In 2018, he came to Canada to pursue studies in Christian-Muslim dialogue. He is currently reading on post-colonial approaches to the taxonomies assigned to religious traditions (Muslims and Christians) by colonial powers in Rwanda.
---
The Other Sister
The COVID-19 pandemic has taught many to value more highly essential workers who are usually underpaid after long hours of vital work. Nurses are among the most praised as they daily risk contracting the virus while trying to offer a treatment to the sick. It is not the first time that nurses, women in particular, have risked their lives to save other people's lives during pandemics. Several pandemics affected the pre-modern world. Some of those who offered treatment to the sick were non-cloistered women religious whose identities have not been comprehensively studied. These women were part of bigger movements which flourished in the Middle Ages and Early Modern Times. 
In September 2020, I joined a team of academics as an assistant researcher to Dr. Alison More. Dr. More is the undergraduate Medieval Studies coordinator and the inaugural holder of the Comper Professorship in Medieval Studies at the University of St. Michael's College. She works on a joint project with Dr. Isabelle Cochelin (Department of History & Centre for Medieval Studies/UofT), and Dr. Isabel Harvey (Department of Humanistic Studies of the University of Venice Ca' Foscari). The project is called "The Other Sister" and its focus is "women who pursued forms of religious life outside of the cloister in medieval and early modern western Europe and New France." The other members of the project are Dr. Angela Carbone (University of Bari Aldo Moro) and Dr. Sylvie Duval (Università Cattolica in Milan), research assistants Laura Moncion, Emma Gabe, and Meghan Lescault (Centre for Medieval Studies or Department of History/UofT), and Camila Justino (USMC Book and Media and Mediaeval Studies).
The women studied are known by many names, including beguines, tertiaries, recluses, oblates, secular canonesses, lay sisters, pizzochere, bizzoche, beatas, and others. Their names and forms of life varied according to location. Our research group organizes thematic meetings which are the main venue for discussing current research, and recent books, chapters in books, articles, both published and forthcoming. As the COVID-19 pandemic has affected people's movements, presenters invited from different academic institutions around the world working on aspects of the project meet by Zoom each month. Although the situation has made it impossible for people to have actual face-to-face meetings, it has allowed those on different continents to virtually meet.
To date, the group has prepared and successfully conducted five thematic meetings. The first meeting was entitled Women Serving Enclosed Women (held on September 29, 2020), the second was on Working in Premodern Hospitals (October 27, 2020), the third's theme was Charity, Caregiving and Female Social Roles from the Middle Ages to the Early Modern Period (December 17, 2020), the fourth was on Naming The Other Sister: Tertiary, Lay, or Penitent? (February 8, 2021), and the fifth was held on Medieval and Early Modern Beguines, from Provence to Northern Europe (March 15, 2021). Details about those thematic meetings are found on the group's blog.
The attendance has recently been reaching about 40 participants, mainly professors, post-docs, and PhD students from around the globe, all interested in the subject. Our discussion inevitably yields new insights which cross the usual temporal and geographic boundaries.
The main group of the ten researchers attached to "The Other Sister" has working meetings where we prepare the rest of our activities: thematic meetings, workshops for larger audiences, a workshop for our members on using ArcGIS Software to create maps of the communities of non-cloistered religious women, the construction and development of a blog, etc. The blog is named "The Other Sister." It presents an overview of research and has space for recent updates and news of importance or interest to our community of scholars.
On a personal note, with this project I am learning about historical methodologies that do not aim at proving hidden agendas but analytically and objectively examine all possible data. Also, I have gained a new perspective as a student in Christian-Muslim relations. My usual methodology is historical and postcolonial. It investigates silenced and othered voices in my country's religious identity construction. I have learned much from "The Other Sister." Apart from the finesse in the communication of the members and the rigour in the historical research with its requirements for accuracy, I have come to appreciate the academic enthusiasm involved in understanding subjects that touch a given identity. I am also interested in understanding the power relationship between identity and those who write history: in our case, the image given to these non-cloistered, lay-religious women by predominantly male and clerical historians.
Our work values the religious zeal of women who were willing to live a life given to the poor, the sick, prayer, and teaching, often in the face of incomprehension and negative judgment from their society and the Church. Some were considered heretics or witches simply for wanting to live this life outside the walls of a cloister. A deconstruction of the meta-narrative on them that at times portrayed them as uncontrollable dangers to the Christian faith aims to restore their proper image. As the Church strives to include women in its decision-making bodies, it will surely be inspired by the findings of "The Other Sister" project, and the genius of the women working on it.
---
Read other InsightOut posts.
Nisheeta Menon is a graduate of St. Michael's Christianity & Culture program and holds a Master of Divinity degree from the Faculty of Theology. While studying theology she served as the Social Justice Co-ordinator and Student Life Committee Vice-President. She is now a high school Religion teacher in Mississauga, where she hopes to continue her co-curricular work serving her school community in the areas of equity and diversity education and chaplaincy.
---
Wandering in the Desert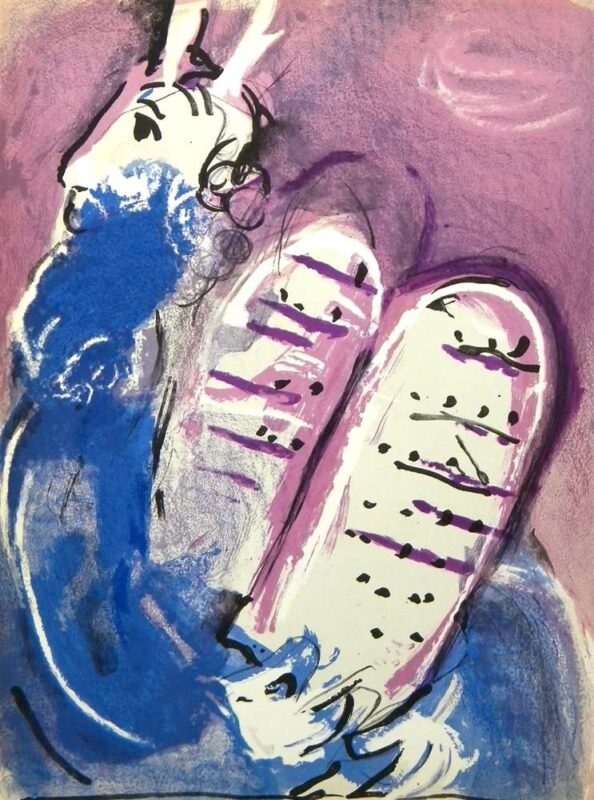 Autumn is a time of year I have always loved. As a student, I looked forward to transitioning back into school and the start-up of all of the clubs, sports, and activities. Now, as a secondary school teacher, my appreciation of this time of year has only increased. It is around this time that the life of a school starts to take shape—student leadership, chaplaincy, athletic teams, volunteer and outreach initiatives, arts programs, etc. Plans turn into reality and the school begins buzzing with activity, creativity, and life!
This autumn, as you might imagine, looks very different. The beginning of the school year was tumultuous, to say the least, and some of us only received our teaching assignments in late September. A number of teachers, like me, were designated to teach the online cohort and, with that, we have sunk into the routines of virtual teaching with considerable reluctance.
Students continue to be moved in and out of our courses due to a host of scheduling issues while the quadmester is rapidly progressing toward its end date in the second week of November. The tight timeline forces teachers to compress the curriculum, either speeding through important concepts or eliminating them entirely. The students "attend" class daily but are behind their screens while we are behind ours, and, even when our cameras are on, there is a palpable discomfort.
In a regular classroom, these students would know each other quite well by Grade 12, and they would continue to build connections with one another throughout their time in a class like mine. In the virtual environment, however, students in my classes are from all over the school board and, despite my efforts, their interaction is limited. As well, during the average school day, my colleagues generally remain isolated in their own classrooms (for good reason), leaving the staff lounge and department offices empty. The school is eerily quiet and the few faces you may pass are hidden behind masks. This is a far cry from the Thanksgiving liturgies, staff potlucks, and Student Council Haunted House tours of the past.
For most teachers, even those with in-class cohorts, the laments are the same: feeling disconnected from the students, being unable to teach and assess in an effective way, concern over students with access issues or learning challenges, and a general lack of guidance and support. At the same time, we watch the news as reports of COVID-19 cases in schools rise and we check in with some of our close friends and family as they await the results of their tests. We miss the loved ones who are outside of our social bubbles, and we worry about them, and ourselves. It is difficult to be hopeful.
One day, as I discussed these grim realities with a colleague, I confessed I was having a difficult time staying optimistic and energized, but that I was simultaneously feeling guilty about this because I also acknowledge how privileged I am in many ways. She offered one of the most helpful comments I have heard throughout this pandemic: "Of course you're having trouble staying hopeful! What do you expect? We are the Israelites in the desert! This is not the Promised Land!"
Coincidentally, it was at that very time that I was in the midst of discussing the Exodus story with my Grade 12 Religion class. We had talked about how the Israelites in the desert must have felt a sense of hopelessness, fatigue, monotony, and an underlying fear that they might never actually reach the Promised Land. It is difficult to imagine that they ever woke up optimistic and chipper, ready to spend another day wandering in the desert!
During this pandemic, part of the struggle which so many of us put ourselves through is trying to make our lives as close to what they were pre-pandemic as possible. Of course, this is nearly impossible, and our failure to meet our self-imposed standards only heightens our anxiety. By acknowledging that we are "in the desert," perhaps we can give ourselves permission to feel a little lost, at times hopeless, and generally unable to think more than a few steps ahead at any given time.
My most gratifying class thus far occurred when I shelved the curriculum for one day and chatted with the students about how I was feeling. As a teacher, and one of the only adult influences outside of their home they have regular access to right now, I know that modelling for my students the fact that it is okay to be struggling is perhaps the most important lesson that I can offer. After sharing with them a little about what was weighing on me, my students quickly piped in with words of validation and encouragement, which led to other students sharing their particular burdens, which in turn led to more encouragement from the group. Despite the distance between us and the glitchy internet connection, our discussion rolled on until the end of the period. There was laughter, exclamations of, "Oh my gosh! Me too!" and quiet, muffled sniffles at times. We never got around to our lesson on the Book of Exodus that day, and yet I am certain that we came to a better understanding of how the Israelites were able to survive—and find deep meaning in—their time in the desert together.
---
Read other InsightOut posts.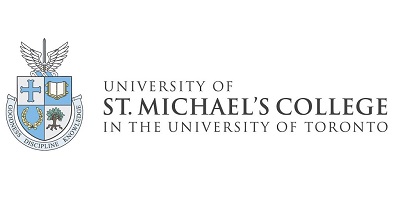 June 8, 2020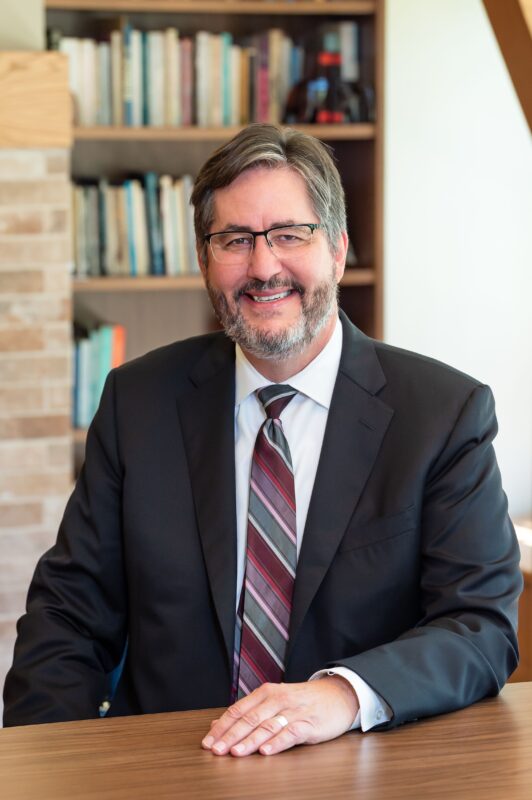 Dear members of the St. Michael's community,
I trust this message finds you in good health and holding up in these uncertain times. The 2019/2020 academic year has ended like no other, and I have watched our community respond with grace, courage and resilience to the challenges created by the COVID-19 pandemic. Once again, St. Michael's is showing that even in very difficult times, our strength and generosity marks us as an anchor of hope in our community.
Social media use of #allinthistogether has gathered traction as the world responds to COVID-19, but I am particularly struck by how, at St. Mike's, we really are in this together. Together, our students, faculty, alumni, and staff have worked to respond to these unique times, enabling classes to continue while ensuring the safety and security of campus, and the community. Students have been particularly resilient, and they have shown great understanding and patience in the face of a dramatically upended school year. As I look forward not only to the coming academic year but also to the future of St. Mike's, I am confident that the lessons learned in these challenging days will help strengthen this incredible place, a place with compassion and community at its very heart.
When it became clear in mid-March that we needed a drastic response to the looming health crisis, creative problem-solving swung into action across the University. Within days, faculty and staff began offering classes and advising remotely, and students rose to the challenge. Residence students were able to pack up and head home early. The library remained open online, even offering a town hall on research. With a dedicated skeleton staff on campus to ensure that our students who could not leave were safe and supported, colleagues began working remotely, and virtual meetings became the norm. For the first time in history even Collegium and Senate meetings moved online.
This period will forever be remembered as a time when the world faced challenges above and beyond the norm, and we offer our support to those who are suffering. For St. Mike's, the pandemic has forced us to sacrifice some much-loved traditions. We had to cancel spring reunion on campus and move to online anniversary activities, and the Class of 2020 missed out on an in-person, on-site convocation. As always, however, our community has responded with energy and hope. Whether it's our Student Life team working on a virtual orientation for the incoming class, staff in the Registrar's office taking additional time and care to respond to new and returning students' concerns, or one of our students arranging to donate thousands of masks to protect those still on campus, this community is motivated by a concern for others, and it has been deeply moving and inspiring to witness.
We were in the midst of our St. Mike's 180 planning when the pandemic hit. The pause in this project has allowed us time to reflect on our efforts to date and has affirmed what we already knew, that it is the strength of this community that is helping us weather this difficult storm and gives us hope for the future. We remain focused on our plans for renewal and I look forward to restarting conversations with you all about who we want to be as an institution and how we plan to achieve that. Obviously, we are stepping into a very different world, but St. Mike's is prepared and must take up the mantle of leadership and think of new ways to build hope for our university and society, through our academic and student life programs and through our alumni and community partnerships.
Looking ahead to the 2020-2021 academic year, much remains unknown and difficult decisions must be made in the face of ongoing uncertainty. The health and safety of our community continues to come first, as well as the ability to reopen and resume operations when we are able to do so safely. The university is also facing challenges with regard to reduced revenues, and must also ensure that it remains fiscally sustainable. In early April, we implemented a hiring freeze, along with temporary redeployments. More recently, faced with prolonged shutdowns of parts of our campus and operations the University has worked with the United Steelworkers so that employees in our Facilities and Services Department and Physical Plant Departments can self-identify if they are willing to take a temporary leave. Staff who are affected by this decision have already heard from us directly.
Despite the challenges we are facing as the result of the pandemic, we remain committed to our community and charting a path forward. We are doing everything we can to sustain our workforce and adapt as we move through this crisis. We have established an advisory group, focused on plans for the fall, and we will continue to follow advice from public health and government guidelines. The University of Toronto has recently announced a plan to support employees in working from home where possible until at least September. St. Michael's is part of this collaborative effort to achieve a gradual and safe reopening of the city's workplaces.
Fortunately, in addition to calling on the expertise of our in-house resources, we can also tap into the knowledge and best practices of organizations such as Universities Canada to help us continue to do what we do best as a centre of learning and faith committed to building the common good.
Our Collegium remains a strong sounding board and a source of advice, responding wisely and compassionately to the unique concerns raised by the pandemic. Last week, the USMC Senate discussed the impact of COVID-19 on our academic community. We head into the coming year in especially capable hands, with former St. Michael's Principal Dr. Mark McGowan returning as Interim Principal, as Prof. Randy Boyagoda becomes Vice-Dean, Undergraduate in the Faculty of Arts & Science at U of T. As well, Dr. John McLaughlin will again serve as Interim Dean of the Faculty of Theology as Dean James Ginther returns to the classroom following a leave. We are also very fortunate to have continued great student leadership, and I have already begun to work with Cianna Choo and the newly-elected executive of SMCSU.
While there is still so much we do not know about the course of this pandemic, rest assured that we will continue to communicate via email, social media and our website, stmikes.utoronto.ca, with important information about the 2020-2021 academic year and how and when the campus will reopen. Yes, we are in extraordinarily challenging times, but we are truly all in this together, and with your help St. Michael's serves as an anchor of hope, an engaged and compassionate community dedicated to serving the greater good.
I am proud to be a member of this remarkable community.
Gratefully,


David Sylvester, PhD
President and Vice-Chancellor
University of St. Michael's College
Fr. Gustave Noel Ineza, OP, is a doctoral student at St. Michael's Faculty of Theology. Born and raised in Rwanda, he lived through the 1994 genocide against the Tutsi and went into exile for a month in what was then Zaire. His family left the refugee camps and returned to Rwanda after three members of his family developed cholera. He studied in the minor seminary and joined the Dominican Order in 2002. He studied Philosophy in Burundi, and Theology in South Africa (SJTI/Pietermaritzburg) and the UK (Blackfriars/Oxford). Ordained in 2014, he worked for Domuni (www.domuni.eu) and was a chaplain to university and high school students. In 2018, he came to Canada to pursue studies in Christian-Muslim dialogue. He is currently reading on post-colonial approaches to the taxonomies assigned to religious traditions (Muslims and Christians) by colonial powers in Rwanda.
---
In Solidarity with the Suffering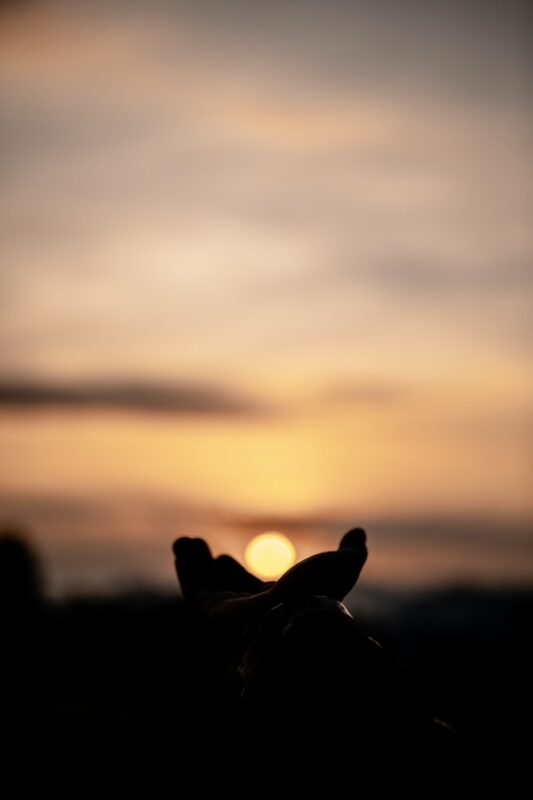 When it was announced in Canada that COVID-19 was knocking at the door, multitudes rushed to shopping malls to buy as many provisions as they could, to be "prepared" for the pandemic. One item in particular was a major target of the worried crowds: toilet paper. Looking at images of people with trolleys full of toilet paper, one thought came to mind: "People are planning to eat a lot."
I was reluctant to write this post because it is not easy to introduce a distressing subject in the middle of a global lockdown caused by a pandemic. It would be adding distress to distress. However, anyone interested in humanitarian crises has to know that disasters differ in intensity.
As I write this reflection on April 7, the whole world has started commemorating the Rwandan Genocide against the Tutsi, one of the worst genocides of the history of the world. Twenty-six years ago, in 100 days, about a million people died in a genocide, yet the rest of the world seemed disinterested by — or unaware of — what was happening there. Nations sent contingents of soldiers to Rwanda to remove their citizens from what the world knew to be genocide while at the same time trying to ignore the plight of the Tutsi for reasons no one has yet managed to logically explain to me.
After the genocide, masses of Rwandans moved to what was then Zaire – now, the Democratic Republic of Congo – seeking refuge. For a couple of weeks, we thought the world did not know that Rwanda existed. I was 11 years old.
Today, as the world closes in on itself to fight a ruthless pandemic, it is easy to forget there were ongoing crises around the world before COVID-19. No one forgot, I suppose, that Syria was in the middle of a bloody war, that Yemen never saw the end of another almost internationally ignored horrific conflict.
As a young child in Rwanda during the genocide, I would spend the day looking up at the sky to see if planes would bring United Nations troops. A few months later, in the refugee camps, I saw UN workers and knew we would get food soon if cholera did not first decimate my family, as three members were already infected. There was hope because, at that age, I knew that there were not so many crises going on in the world. I can imagine there is nothing as frightening as knowing that you may die soon of hunger or be killed, and that no one will even know about it because the whole world is afraid of something you consider a minor threat to you in light of all the other challenges and threats you face. Today, the UN relief agency UNHCR and other humanitarian organizations are reminding people that crises are still happening around the world and that charitable people should not forget those who are hungry, in refugee camps,or being persecuted because they belong to minorities.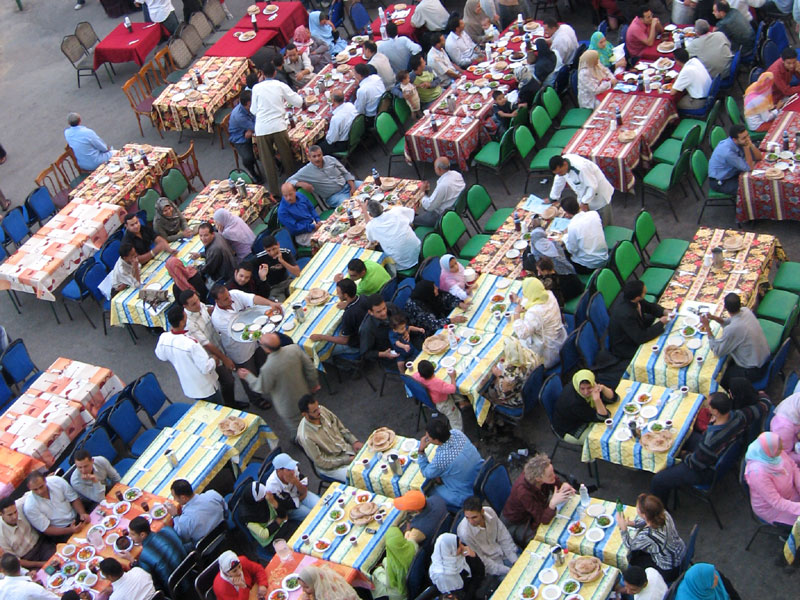 Consider this pandemic as experienced by poverty-stricken families in extremely poor countries. After the confinement began in Canada, it took only a couple of days to have African countries announce total lockdowns. In most African countries, a lockdown means staying inside your compound-house, your hut, or just in a small house that hosts more than eight people. A five-week confinement without a job for a family of five is nothing less than a death sentence. Fortunately, some countries have started distributing food, but very few people manage to get it. Worse, all those without homes and who had relied on charitable people's provisions will have to find other means to feed their families. The city of Cairo has announced that the famous charity tables (mawa'ed al rahman) that adorn the streets during Ramadan for poor people to eat after a day of fasting were not going to be set this year. Having been in Cairo during the 2012 Ramadan month and having shared food at Al Abbasiah and Midan Al Tahrir with people from all strata of society, I understand how this will impact poor communities.
It would be inconsiderate to end without mentioning another shared worry for African people around the world. Two French doctors, Dr. Jean-Paul Mira, head of the Intensive Medicine and Intensive Care units at Cochin Hospital, and Professor Camille Locht, director of research at INSERM, discussed on a French talk show the plausibility of testing COVID-19 vaccines on the African continent. The suggestion raised an outcry from many who did not grasp there are many other places where testing is in progress. The overall perception from both ordinary people and many African celebrities, including the WHO's Director-General Mr. Tedros Adhanom Ghebreyesus, was that Africa would once again be that continent where people are considered lab-rats, where foreign countries go to test their unsure economic and political theories, drugs, or just to dump hazardous industrial wastes. The WHO Director-General called those French doctors' attitudes a colonial hangover. Whatever intention those doctors had, their statements were inappropriate enough to worry an entire continent and all those who care for its inhabitants. Would that mean that when a vaccine is finally discovered African countries will still need to overcome trust issues before making it available to their people?
As we struggle to accommodate the strenuous new routines caused by home confinement, let us think of all those dealing with COVID-19 while facing greater and deadlier calamities. May solidarity with those who suffer be the major lesson we may take from these distressing times.
---
Read other InsightOut posts.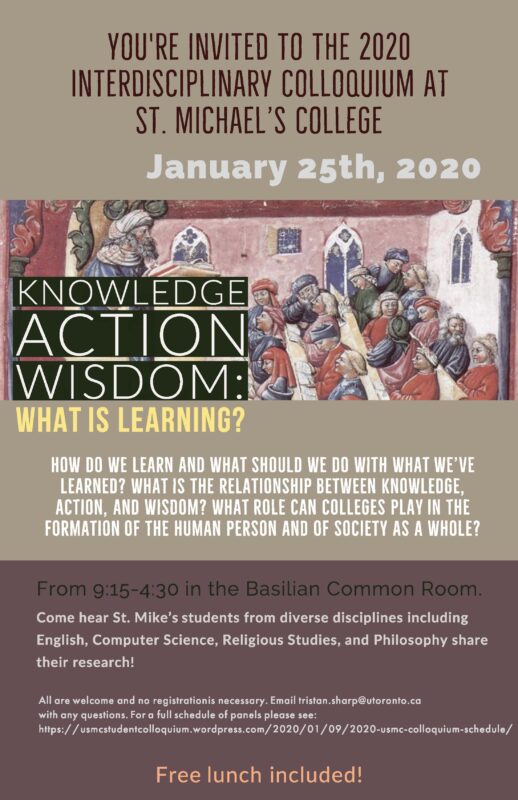 As the sponsor of four interdisciplinary programs at the University of Toronto, St. Michael's emphasizes the conversational and communal nature of scholarship. On January 25, students from the St. Michael's community will convene a wide-ranging conversation about the nature and purpose of learning and education at the USMC Student Colloquium 2020: "Knowledge, Action, Wisdom: What is Learning?"
The showcase of student research is designed to be a learning opportunity for participants, who benefit from detailed faculty responses to their work as well as dialogue with peers and professors across disciplines. Past student-participants have gone on to present their work at academic conferences and other institutions.
Their presentations will also generate a larger conversation on campus about the ideals, purposes, values, and goals that animate the university community.
"Discovery at the University exceeds the boundaries of teaching and research," says Principal Randy Boyagoda. "At St. Michael's College, we are committed to providing students the opportunity to seek the truth for its own good and for the greater good, and this Colloquium represents a natural forum for our academic community to do as much."
For this year's Colloquium, students from both the undergraduate division and graduate Faculty of Theology will present on topics ranging from theories of scientific change to the novels of John Williams and Vladimir Nabokov and the future of Catholic education. Respondents include Faculty of Theology professor Jean-Pierre Fortin, Christianity and Culture professor Reid Locklin, and St. Michael's Fellow Clifford Orwin.
The discussions that follow each presentation place their arguments in a much larger context. "We don't want the presentations to exist in a bubble, but to be part of the conversation," says co-organizer and Faculty of Theology postdoctoral fellow Dr. Tristan Sharp, who has helped organize three student colloquia at St. Mike's.
Participants also have the opportunity to benefit from the perspectives of students outside their disciplines. Dr. Sharp mentions a particularly potent combination of papers two years ago, which paired a presentation on "digital resurrection" through social media applications with a paper about concerns around science and technology during the Enlightenment. Dr. Sharp finds cross-disciplinary encounters can spur students on to deeper questions in their own work.
"One of the new trends in thinking about research is to think about it as a certain kind of conversation. What a colloquium like this permits is an opportunity for students to begin to think of themselves as real partners in the conversation rather than merely observers of it," says Dr. Locklin, who will be participating in the colloquium as a respondent for a third time. "By reflecting on the nature and purpose of education, students also can help us deliberate about the future of the University of St. Michael's College."
The USMC Student Colloquium 2020 will begin with coffee and snacks at 9:15 a.m. on Saturday, January 25 in the Basilian Fathers Common Room. All are welcome, and no registration is necessary. Contact tristan.sharp@utoronto.ca with any questions.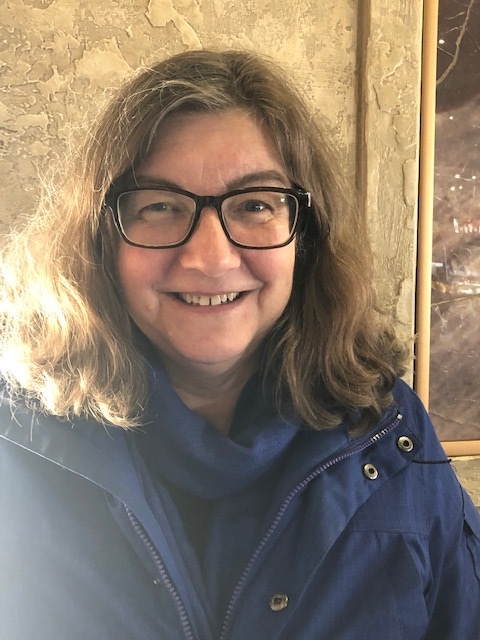 If there's a club for people holding three degrees from St. Mike's, move over and make space for the newest triple alumna, Rosemary Boissonneau.
Rosemary will be awarded her MA in Theological Studies from St. Michael's Faculty of Theology on Saturday, Nov. 9, 2019, having received a Master of Theological Studies in 2017, and a BA, with a major in French and a minor in English, in 1987.
"It was interesting when I came back to St. Mike's (in 2011) because I was a mother and a teacher and my oldest was in university herself," she recalls. "What I found was the same hospitality, the same sense of welcome as my undergrad days, but because the Faculty of Theology is small, the sense of community was more pronounced, the sense of Catholicity more informed.
"There's a real sense of identity and, given the size of the place, it's easy to get to know people."
The faculty impressed her for multiple reasons. One of the first courses she took when she returned to school was with Old Testament scholar Dr. John McLaughlin, who, as Rosemary describes, "sets rigorous standards" not only for the content of work submitted but also in his expectations regarding the mechanics of papers. They were standards, she notes, that she applied to all subsequent work to ensure she was meeting the McLaughlin bar and making the most of her education.
There was the fact that classroom topics would be addressed from a range of viewpoints, whether it was one of feminist theology or eco-theology, as well as the expectation that students would use inclusive language as much as possible.
She had the opportunity to learn the workings of a university by serving a term as a student representative on the Collegium, St. Michael's board overseeing governance of the university.
And then there was Eco-theology Faith and Practice, a week-long course held at the Villa St. Joseph Retreat Centre in Cobourg, taught by Sisters Linda Gregg and Mary Rowell, CSJ. The course confirmed Rosemary's interest in eco-theology, and led her to studies with eco-theologian Dr. Dennis O'Hara at St. Michael's Elliot Allen Institute for Theology and Ecology.
"I always cared about the environment but the summer after Laudato Si' came out I saw Dennis on a panel, which included a talk about the need for climate activism, and since I was working half-time to complete my studies, I felt I had the time to get involved."
Her goal was to combine spirituality with justice, and that led to her work with ClimateFast, a volunteer organization whose goal is to encourage politicians to take greater – and faster – action on climate change, as well as work with #FridaysforFuture, the group behind the student climate strike.
It also played a hand in her MTS thesis, entitled The Christological Symbolism of Water in the Gospel of John.
"Rosemary is not merely intelligent but also thoughtful and morally motivated. She cannot only grasp complex ideas but she reflects on them in order to integrate them with other knowledge that she has gained," says Dr. O'Hara. "This invariably prompts her to action, to reframe her own life and encouraging others to follow suit in their own way. She will willingly pay the price for a right course of action. This is why most professors relish her presence in class."
Reflecting on her time at the Faculty, Rosemary says it enhanced her worldview.
A deeper understanding of Scripture, for example, has "helped me articulate what I believe," she notes.
It has also left her an even busier woman, because even though she's back to teaching full-time, she's finding it impossible to set aside the volunteering she started when she was working reduced hours to complete her studies.
As she talks about finding a way to balance the rest of her life with the possibility of returning to do doctoral work, there's little doubt she'll find a way.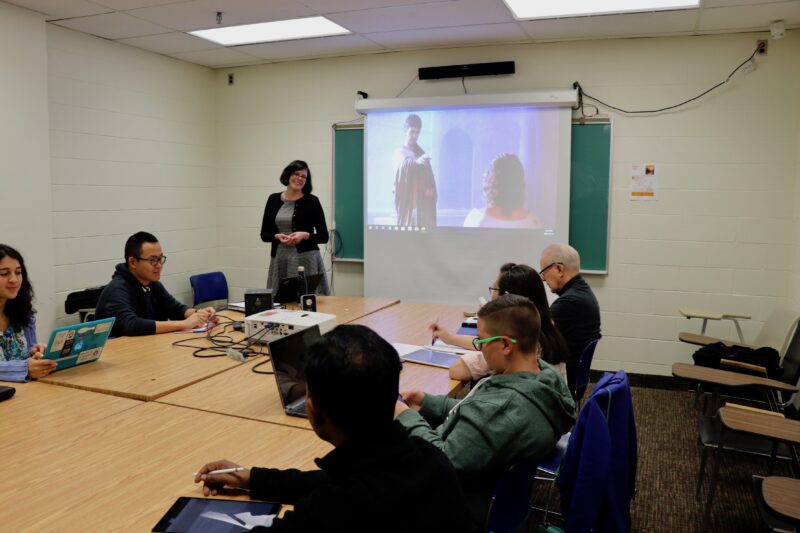 Ask Dr. Callie Callon about her field of study and she launches into an animated anecdote about insults in the ancient world. First she breaks into a grin and then an outright laugh as she details how St. Jerome suggesting that Pelagius fought with "a pointy head" was really an exquisite 5th-century dig at the latter's character. It's a laugh that indicates just how much this professor enjoys her work.
"Nerdy, I know!" she says.
Dr. Callon, a New Testament scholar now teaching at the Faculty of Theology, is also an expert in ancient physiognomy, looking at how early Christians used appearances to praise or impugn others. Her book, Reading Bodies: Physiognomy as a Strategy of Persuasion in Early Christian Discourse, was published earlier this year by Bloomsbury Publishing.
The pointy head reference, she explains, was really designed to allude to a wrestling position, as the common thinking about wrestlers in Jerome's time was that they had brute strength but moral shortcomings. One of Pelagius's moral shortcomings? He had criticized some of Jerome's writings. (Subsequently, of course, Pelagius was deemed a heretic at the Council of Carthage in 418 A.D. over his thoughts on original sin.)
"In some situations Early Christians could capitalize on what was held to be a deficiency in the personal appearance of an opponent in order to persuade an audience of his deficiency in character," Dr. Callon explains. With Jerome and Pelagius at odds over theology, the former took to attacking physical characteristics of the latter to defame and undermine his philosophy.
The delight Dr. Callon finds in her subject area, whether interpreting the nuances of early Church writing or the depths of Scripture, has won her fans among her students.
"You can tell that teaching is her passion," says doctoral student Min-June Kye, who first encountered the professor in her The Parables of Jesus class, and who uses words like supportive and innovative to describe her as a teacher. "She clearly enjoys what she's doing, including learning from her students, she's incredibly smart, and her objective is knowledge, not career."
When asked to elaborate, he cites things like Dr. Callon's Greek word of the day to amplify readings and broader horizons, her use of humour in lectures, or her timely response to emails, with detailed answers demonstrating she has read the entire message thoroughly.
"She also offers detailed attention on papers – and she's always encouraging in the areas that need attention," he says.
Modest about her students' appreciation for her teaching style, Dr. Callon describes herself as "student-focused," and says she tries to get a feel for her students on the first day of class because each group is unique.
"A third of the way through the course I ask students to write one thing that is going well (about the class) and one that they would change and hand them in – anonymously — because there are so many different learning styles," she explains. "That way I can address areas that could help students better engage."
Dr. Callon found her subject area of interest by accident.
"An original interest in contemporary gender theory and gender performance let to an interest in the way the body and gender were understood and interpreted in antiquity," she explains. "A significant component of ancient physiognomic thought was concerned with detecting what it deemed 'gender slippage' in bodily comportment."
She earned her doctorate at the University of Toronto's Department for the Study of Religion under the supervision of renowned scripture scholar Dr. John Kloppenborg. After graduating in 2014, Dr. Callon taught courses at the University of Toronto and Queen's University before arriving at St. Mike's in 2017 as a sessional instructor and then accepting a contract position with the Faculty of Theology in 2018.
This year, she is teaching The Gospel of Matthew, The Life and Letters of St. Paul, and Feminist Interpretations of the Bible for the Faculty of Theology. New to her teaching schedule this year is an undergraduate course, Women and Christianity, which will run in the Winter semester. As described in the syllabus, the course will explore "what Pope John Paul II, among others, called the 'feminine tradition' in Christian life and thought."
"Research-informed teaching is a defining feature of a University of Toronto undergraduate program," says Professor Randy Boyagoda, Principal of the College and Director of the Christianity and Culture program, in which Dr. Callon is teaching her course. "The College, the program, and above all our students are fortunate to have a scholar of Dr. Callon's calibre drawing on her active work in this area and sharing that in the classroom."
Faculty Dean Dr. James Ginther says he's delighted to see Dr. Callon's teaching talents shared with the undergraduate division, describing her as a "wonderful ambassador" for theology, and as someone who will offer students a top academic experience while remaining approachable and able to answer questions undergrads might have if they're pondering graduate studies.
That skill has already been demonstrated. Just ask Min-June Kye.
Dr. Callon is "one of the reasons I continued my studies," he says simply.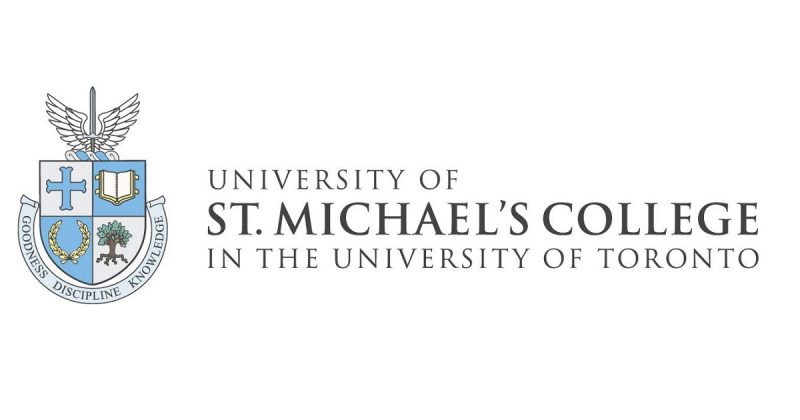 TORONTO, Oct. 23 – Four projects demonstrating the impact of business and governments' Social Responsibility and Sustainability practices on youth mental health, Truth and Reconciliation, municipal CSR engagement, and the real estate sector have earned nominations for the inaugural USMC President's Capstone Project Award for the Graduate Certificate in CSR/Sustainability.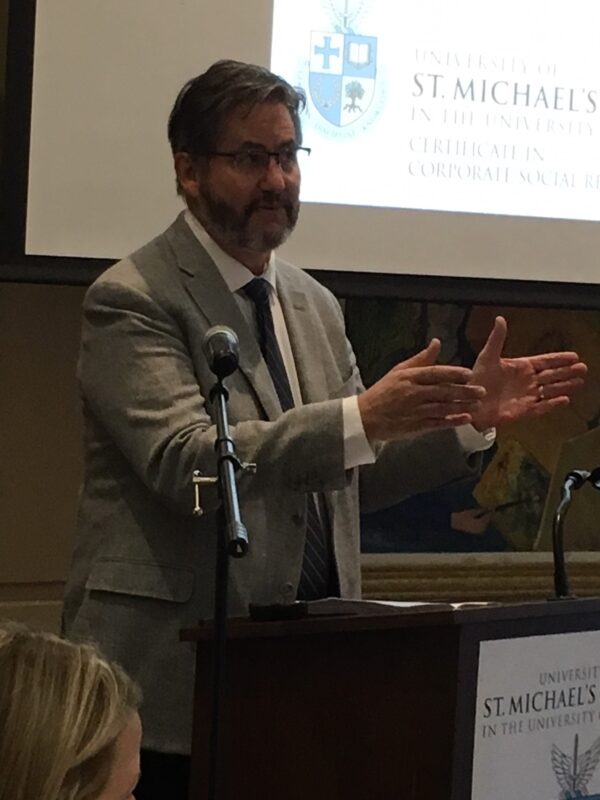 The nominated projects are:
"Stand Up! For Youth Mental Health: Will Community Investment Pay Off for Family Channel?" by Nikki Byrne
"Indigenous Impact Report" by Alexandra Biron
"Bringing to Life a CSR/Sustainability Conversation for the City of Mississauga" by Andrea McLeod
"A CSR Strategy for the Canadian Real Estate Association" by Sarah Thirnbeck
"The Corporate Social Responsibility program is a vital offering at the University of St. Michael's College, helping business and institutions focus on ways to become better – and more effective – global citizens, whether environmentally, socially, or economically," says St. Michael's President David Sylvester. "Program participants return to their workplaces as leaders engaged in social impact that benefits their employers and society. We want to celebrate these extraordinary changemakers with this new award."
Thirty participants are accepted annually to St. Michael's CSR program, which attracts students from across Canada and around the world from sectors as diverse as banking and manufacturing to education and NGOs. Participants meet on campus for three sessions over a 13-month period and connect online throughout the program, engaging in readings, webinars, videos, and shared reflections on ethical behaviours that create shared value that contributes to society's wellbeing. The summative capstone assignment sees participants work with a mentor from their field on a project to apply knowledge, skills and perspectives learned or honed during the program.
Projects considered for the President's Capstone Award must be distinguished in what they achieve or propose in one or more of the following criteria: 1) advancing social and/or environmental impact; 2) introducing innovative practices in social and environmental responsibility, sustainability, ESG and/or 3) significantly advancing social and environmental responsibility, sustainability and/or ESG to the creator's organization.
Nominated projects were judged by a panel which includes Kaz Flinn, Chair, St. Michael's advisory committee for the CSR program; Dr Stephen Scharper, associate professor at the School of the Environment and the Department for the Study of Religion at the University of Toronto; and Mary Ann Sayers, a graduate of the CSR program and senior business consultant at West Pine Consultants Inc. For more information, please see the Certificate in Corporate Social Responsibility/Sustainability Website.
About the University of St. Michael's College
The University of St. Michael's College (USMC), federated with the University of Toronto, is a Catholic institution of higher learning founded by the Congregation of St. Basil, whose motto, "Teach me goodness, discipline and knowledge," sets the tone for campus life.
A Business Advisory Committee ensures the CSR program is relevant and experiential. CSR/Sustainability Leaders representing a broad range of industries from insurance to mining, including: The Co-operators, BMO Financial, Scotia Bank (ret.), Vermillion Energy, Centerra Gold , ESG Ledger, Conference Board of Canada, and Rotman School of Management (University of Toronto) provide advice and input.
For More Information Contact
Kathryn A. Cooper, Program Manager, Certificate in Corporate Social Responsibility & Sustainability
Phone: (519) 855-9491
Website: https://www.csr-stmikes.ca/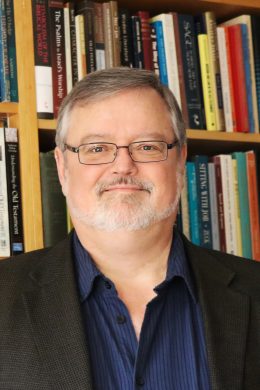 The Faculty of Theology offers its congratulations to Old Testament scholar Dr. John L. McLaughlin, who has been promoted to full professor, the highest of academic ranks.
"I am delighted to see John honoured in this way," said Faculty Dean Dr. James Ginther. "It affirms what we already know – that John is an invaluable asset to the Faculty, not only in terms of his teaching but also due to his research and service."
As stated by the University of Toronto's Office of the Vice-Provost, Faculty and Academic Life, a successful candidate for promotion to the rank of full professor will have established "a wide reputation in his or her field of interest, … be deeply engaged in scholarly work, and … have shown himself or herself to be an effective teacher."
The assessment process required a committee made up of both Faculty colleagues and external members examining a wealth of materials from Dr. McLaughlin's academic career, including a lengthy list of books, book chapters, peer-refereed articles, and book reviews, as well as student evaluations. His extensive curriculum vitae includes serving as a member of the editorial board of Journal of Hebrew Scriptures, and as an associate editor of Catholic Biblical Quarterly. He served as President of the Canadian Society of Biblical Studies in 2015-2016
After earning his BA in Philosophy and English from St. Thomas University in Fredericton, NB, Dr. McLaughlin earned an MA from the University of Toronto, and an MDiv, and PhD at the University of St. Michael's College. He joined the Faculty of Theology in 2002 and is cross-appointed to the Graduate Faculty, Near and Middle Eastern Civilizations, at the University of Toronto. Prior to joining the Faculty, he taught at Wheeling Jesuit University in Wheeling, West Virginia.
Dr. McLaughlin's teaching areas include Introduction to the Old Testament, Israelite Religions, Prophets, Wisdom Literature, Isaiah, Qoheleth, and Job. His research interests include Ugarit, Israelite Origins, Wisdom Literature and Psalms. His books include The Parables of Jesus, published by Novalis in 2004, and What Are They Saying About Ancient Israelite Religion, published by Paulist Press in 2016. An Introduction to Israel's Wisdom Traditions (Eerdmans) is in press and slated to appear next month.
A proud son of Saint John, NB, he notes in his Faculty profile that he misses the Atlantic Ocean, fog and dulse.