Maya Martin-Spisak is a third-year student majoring in History, with a focus in Law and History, and double minoring in Linguistics and Book and Media Studies. She is from San Diego, California but has also lived in other parts of the U.S., the Philippines, Belgium and Taiwan. At St. Mike's, she has served in various roles in the Mentorship Program, Orientation, Residence Council, and House Councils. She is currently serving as the Mentorship Program Coordinator and Residence Council President.
---
My Experience as an Asian-American Woman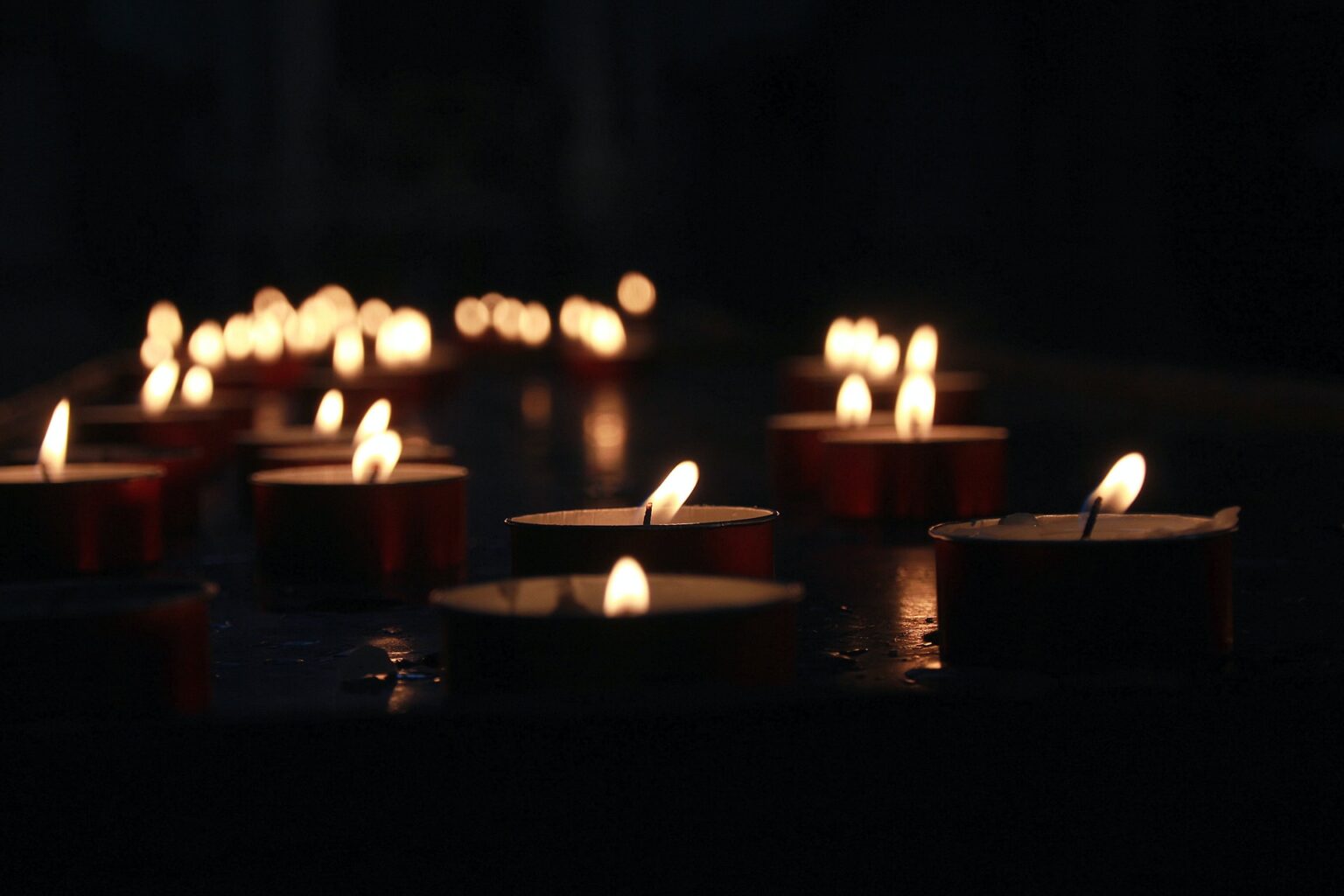 Firstly, I want to acknowledge that the following article is about my personal experience and is not meant to represent anyone else's.
I was originally going to write about my 58 days in self-isolation quarantine. However, due to the recent events in Atlanta and the steep rise in Asian hate crimes, I thought it was more suitable to write about my experience as an Asian-American woman, though I'm not sure what to write. There's so much to unpack and I don't know where to start without feeling overwhelmed. How am I supposed to react when people who look like me are the targets of assault and hate crimes? How are we supposed to speak with our communities in a way that is productive for everyone, including people who refuse to acknowledge the hardships of minority communities? There isn't one way or easy answer to any of this. I'm still mulling over these questions and processing all the events that have happened in the past year. But I'll tell you what I've come up with so far:
The murder of Sarah Everard was gut-wrenching. She took every safety precaution she could on her walk home. Everard's case highlighted the violence and harassment women face. And not even two weeks later, we wake up to hear about the terrible events in Atlanta. It gave me a wave of emotions. I was devastated to hear about more violence against women and yet another mass shooting in my home country. It broke my heart that someone had deliberately targeted the spas and killed Xiaojie Tan, Daoyou Feng, Hyun Jung Grant, Suncha Kim, Soon Chung Park, Yong Ae Yue, Delaina Ashley Yaun Gonzalez and Paul Andre Michels. I felt infuriated when Captain Jay Baker defended the killer, saying that he was having a "bad day." And I was scared by the thought that I or someone I knew could be a victim of another attack. But through all that, I was and still am thankful for my friends and family who reached out to offer their support.
Later that day, I tried going on a walk to recenter myself but after reading about the significant rise in Asian hate crimes in Canada, I found myself on edge and looking over my shoulder the entire time. As a woman, I'm always careful of where I go. However, due to recent events, I have felt like I needed to be even more cautionary because I am an Asian woman and I felt like those two factors made me a very vulnerable target. It was similar to a feeling I had almost a year ago at the start of the pandemic: people who looked like me did not belong here. Rewind to this time last year: It was after one of former U.S. President Donald Trump's press conferences where he had blamed China for the spread of COVID-19 and referred to it as the "China virus." I had gone to a store to pick up some moving supplies where I seemed to be one of two East Asian people there. The other customers in the store made a point to avoid the two of us at all cost as if we were the only two people who could carry and spread COVID-19. The customers didn't care about how close they stood to each other as long as the other East Asian person and I weren't near them. In both cases, I was scared of the people who were scared of me because of their prejudice against Asians.
This prejudice is not new; it has been around for a long time. In Canadian history, many policies have codified Asian prejudice into law. The Chinese Immigration Act of 1885 made it so that the Chinese were the only ethnic group required to pay taxes to enter the country, and through the Chinese Immigration Act of 1923 the government banned Chinese immigration with little exceptions. An indirect result of these acts was the model minority myth, along with micro-aggressions, stereotypes, slurs, and fetishization—all of which are still present today and things I have experienced.
It's taken a lot of effort to work through my identity. I am a Chinese adoptee raised in an American family. I don't speak Mandarin, celebrate a majority of Chinese holidays, or have Chinese family members. When I was younger, I didn't feel part of the Asian community. But even then, I had internalized and normalized a lot of the micro-aggressions, stereotypes, and model minority myths used against the Asian community. The "(you are not American, you are a foreigner) where are you really from?" and the "You're good at that because you're Asian." I found myself discrediting my achievements and hard work by attributing them to my ethnicity instead. There was a point where I wished I had paler skin and Eurocentric features because of the media around me. I grew up in a household that pushed me to study what I wanted, but I still felt ashamed when I decided to major in the humanities over STEM because of the Asian STEM stereotype. And yes, being polite and successful are great traits to strive for but the model minority myth takes those characteristics and erases the rich diversity of Asian–North American backgrounds by creating a monolithic monster full of misconceptions. It took me years of work to break down those internal stereotypes, prejudices, and myths that had been part of my foundations from an early age. And I know I'm not done. Erasing those preconceived notions and internalized racism will be something I have to work on for the rest of my life.
In relation to recent events, I am grateful that people have taken to their media platforms to educate themselves on facts and misconceptions about Asian communities. But it's not enough. It takes a lot of time to read, question yourself, and feel uncomfortable to undo the prejudices that are rooted deep within ourselves. And it's important to listen to the stories and experiences people give, they can provide a perspective you might have not thought of.
Overall, my experience as an Asian-American woman has been difficult at times but I wouldn't change it. I've grown a lot and become more confident in my own skin and great heritage. I hope other people find ways to do the same.
---
Read other InsightOut posts.
Oghogho Abigail Iyekekpolor is in her 3rd year double majoring in Neuroscience and Psychology and minoring in Practical French. In her time at St Mike's, she has served as an Orientation Leader and the Student Life Programming Assistant. Last year, she launched the #SOULSofSMC social media campaign. She is currently serving as a residence don.
---
Black History IS History
When I first started writing this InsightOut, I honestly felt a bit apprehensive. While I'm grateful for the opportunity to share my thoughts, I can't deny the nervousness that comes with it. Talking about Black History Month is like opening Pandora's box: it calls to mind slavery, the Civil Rights Movement, #BlackLivesMatter Movement, police brutality, systemic racism, generational trauma. It's a dense topic and almost impossible to talk about everything without getting sidetracked by feelings of anger and exasperation. It's quite daunting, and although part of me doesn't want to exclude anything, what I want to talk about most is what Black History Month represents to me, especially based on the things I've learned in the past 12 months.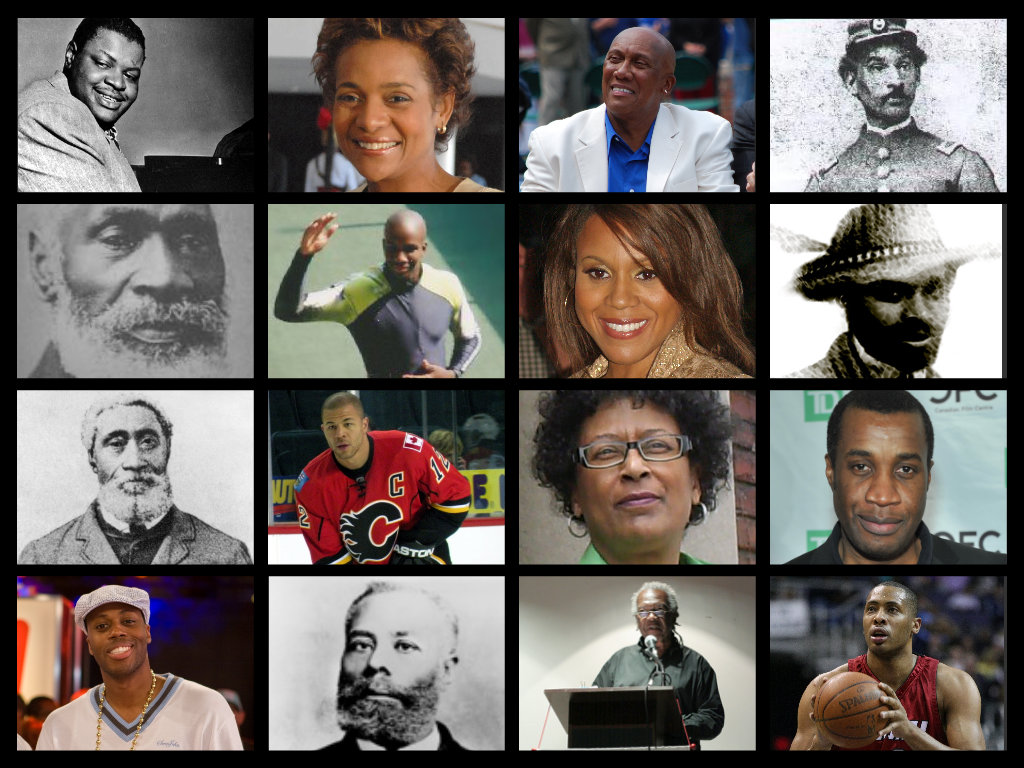 Originally, Black History Month was "Negro History Week," introduced by African American scholar Dr. Carter G. Woodson in February 1929. The aim was to raise awareness of the experiences of Black people in America and around the world while celebrating their great achievements. Woodson set the week in February to incorporate the birthdays of Abraham Lincoln and Frederick Douglass, two Americans who played an instrumental role in shaping Black history in the United States. The celebration gained strong momentum in the years to follow and by the 1970s Negro History Week became Black History Month. In Canada, the House of Commons officially recognized February as Black History Month in December 1995, following a motion by Dr. Jean Augustine, the first Black Canadian woman elected to Parliament.
Since then, Black History Month for many of us growing up in North America has been about celebrating figures of the past. We learn about the wise words of Martin Luther King Jr. in his "I Have a Dream" speech, the brave actions of Rosa Parks, the fortitude of Malcolm X, groups like the Black Panthers and so on. These are a few among many strong people who fought the great battle against racism, and "we as a people are soooo much better for it now!" As a young Black girl who'd had her skin called poop and her foreign name mocked countless times I was more than willing to accept this narrative. A whole month to celebrate people who looked like me—what could be better? I practically worshipped people like Harriet Tubman and Maya Angelou when I was in elementary school.
And then I saw a story about Trayvon Martin on the news when I was 12 years old. I always feel a pang in my chest when I think about this because it was the first time I truly felt afraid to be Black. Then came Eric Garner. Tamir Rice. Sandra Bland. Andrew Loku. Alton Sterling. Philando Castile. Elijah McClain. Ahmaud Arbery. D'Andre Campbell. Breonna Taylor. George Floyd. Regis Korchinski-Paquet.
Evidently, that great battle against racism is not over.
This isn't an attempt to discount the invaluable contributions of the larger-than-life individuals we usually celebrate during Black History Month, those who have galvanized movements and brought about invaluable change. But it is a call-out and a reflection. Black History Month isn't only about the greats of history or people of the past. It's also about ordinary people who have been and continue to be brutalized without any regard for their human dignity, just because of the colour of their skin. It's about how #BlackLivesMatter is treated as a political statement rather than a simple affirmation. And, very importantly, it's about knowledge and empowerment.
I'm currently taking the course SMC300, a special topic under Book and Media Studies taught by Emilie Nicolas on #BlackLivesMatter in the Media. Previously, we discussed the experience of learning about Black history in Canada and how sub-par our education on the subject has been. An overarching theme for some of our discussions has been the idea of erasure. Black people in Canada are often regarded as new, even though the first Black person in this country, Mathieu de Coste, arrived in 1608, not to mention the enslavement of black people in Canada during the 17th and 18th centuries. We almost never learn about this, only hearing stories of the underground railroad that led enslaved people from America to "freedom" in Canada.
Apart from historical events like these, Black people have been cheated of the acknowledgement they deserve in many other areas of pop culture and society: fashion, music, dance, language, science—the brilliant Black individuals who contribute to these areas are often overlooked while their accomplishments are lauded when embraced by white people.
What I'm trying to say is that I believe we celebrate Black History Month today for the same reasons Dr. Woodson established Negro History Week more than 90 years ago. Members of the Black community are still not being recognized for their achievements and are still being treated inequitably. We may not be facing the exact same racism that Woodson endured in his time but we must combat our own reimagined version of it to move forward; the fight is ongoing. It's a daunting idea, but the past year has shown all of us what it feels like to live through major historical events and has shown us our ability to partake in that history and to choose what side of it we want to be on.
The past year has also shown us that these efforts can happen outside of February. Just look at last summer: with a pandemic raging throughout the world, people were forced to sit and reckon with the obvious displays of systemic anti-blackness around them. Discussions about it were unavoidable.
Consequently, if you ask me, Black History Month serves as a reminder that even in a society where the cultural and social impacts of Black people are felt all around us, our lives and contributions are still so disregarded that we must relegate them to one month. Black History is everywhere: it's the new dance trend that you see on TikTok, it's the traffic lights that guide you smoothly home during your daily commute. The reality is that Black history IS history, period. Until the time when we can fully recognize that and embrace the complex and beautiful humanity of Black people every day of the year, we will continue to use the month of February to mourn our losses, celebrate our heroes, and mobilize for greater change.
---
Read other InsightOut posts.
Mark De Luca (SMC1T5) holds a Bachelor of Arts (Political Science and History) degree from the University of Toronto. After graduating, he pursued a Post-Graduate Certificate in Broadcasting—Radio from Humber College, ultimately moving out West to work as a news reporter/director in rural Manitoba. For the past five years Mark has had the privilege of working in rural and urban centres at a number of radio stations, including 730 CKDM (Dauphin, MB), The Shoreline's myFM (Kincardine, ON) and 680News in Toronto. Mark now works as a Traffic Reporter with the Canadian Traffic Network (CTN) and can be heard every afternoon on the following stations: Boom 97.3, Flow 93.5, Jazz FM 91, The New Classical FM, 1460 CJOY and Magic 106.1.
---
InsightOut: The Familiarity of Radio in a Changing World
It's been roughly one year since Toronto experienced its first full lockdown. I remember it vividly. I was at the local pub having a beer with some buds, chatting about this potential pandemic spreading across the globe. It was being called COVID-19, similar to the SARS outbreak 16 years prior, but we didn't know much. The World Health Organization was apprehensive about classifying it as a pandemic but was keeping an eye on it. Nearly 365 days later, we find ourselves in the situation we are currently dealing with.
It goes without saying that COVID-19 has completely changed lives for all. From the way we interact with one another to how we conduct our daily lives, this once-in-a-generation virus has been front and centre for one whole year.
At times it seemed you couldn't get away from it. Every popular media platform provided wall-to-wall coverage about the pandemic at all hours. Having worked in news radio for close to five years I was used to information overload but COVID-19 presented a whole new meaning when it came to the 24/7 news cycle. Radio—an industry already going through immense change—once again needed to find a way to adapt, learn, and grow.
Rather than disregard the virus entirely, I looked for ways we could evidently beat the illness while living and working amid it. For some, that meant working from home, wearing a mask, social distancing, weekly Zoom video calls, but for me that meant using my platform: radio, and the power it still has over a population.
Radio has been around for more than 100 years and has changed along with the world around it. Although the medium has taken a new direction in the form of engagement through social media platforms, at its core, the main objective is to communicate important information to a wide audience in real time. As a traffic reporter I quickly realized this when the busy city streets of Toronto and its area highways instantly became bare. What was once gridlock on the 401 now seemed to be open, the hustle and bustle of Yonge & Dundas non-existent, and a backed-up Gardiner Expressway a thing of the past.
I pondered this new world and many times asked myself, "What's the point of these reports if everyone is at home?" but, in reality, that was not the case. Although the streets were substantially less busy, a new group of people came to light… the Essential Workers. The ones whose jobs did not allow them to stay at home were the people now occupying our roadways. The nurses, frontline health care workers, EMS paramedics, warehouse attendants, truck/ delivery/ bus/ taxi/ UBER drivers, construction workers, plumbers, electricians, mechanics, police officers, and firefighters were now the primary commuters. They were the ones waking up early in the morning, getting in their cars—or jumping on public transit—to provide the necessary services to keep our province safe and economy afloat.
The realization that, for a select few, working from home was not an option quickly resonated with me. For these people, a new level of fear, stress, and anxiety was unexpectedly thrust upon them. For many of these workers, the only break they could potentially have (if they received any at all) was that short timeframe between home and work that they had to themselves.
I reflected on this new reality and how my job could make the lives of these essential workers easier. What could I do to help them? Like many other industries, I was now relegated to a "Home Office" which was anything but—realistically it consisted of a desk, microphone, and a bed sheet over my head. But I was home, and for many this was not an option.
It was at that moment I made the decision to dedicate all my reports to essential workers across the Greater Toronto Area. If I could make someone's commute easier, I see that as a win. Radio has the unique power to provide much-needed companionship to so many, adding an extra voice to someone's day when at times they may feel alone.
My time at St. Michael's taught me about the importance of community, and I have taken those lessons with me throughout my life—I do not take that for granted. For these workers, community is more important now than ever before and I have applied those beliefs to my traffic reports. As we continue to adapt to the changes of COVID-19 I am optimistic there is a light at the end of the tunnel. With enough self-discipline, focus, and commitment to work in our own unique ways we will beat this thing.
I hope radio, in all its changes, brings you that sense of comfort and familiarity we are all longing for. As I say after I end every week on-air, "Until next time, be safe out there and I'll see you next week."
SMC, can I get a Hoikity Choik on C?
---
Read other InsightOut posts.
Kathryn Elton joined the University of St. Michael's College in 2016, as Chief Advancement Officer, overseeing fundraising and alumni programming. One of the best parts of her work, she explains, is meeting and getting to know St. Mike's incredible alumni community.
---
Remembering Long-time St. Mike's Alumna Gloria (Chisholm) Buckley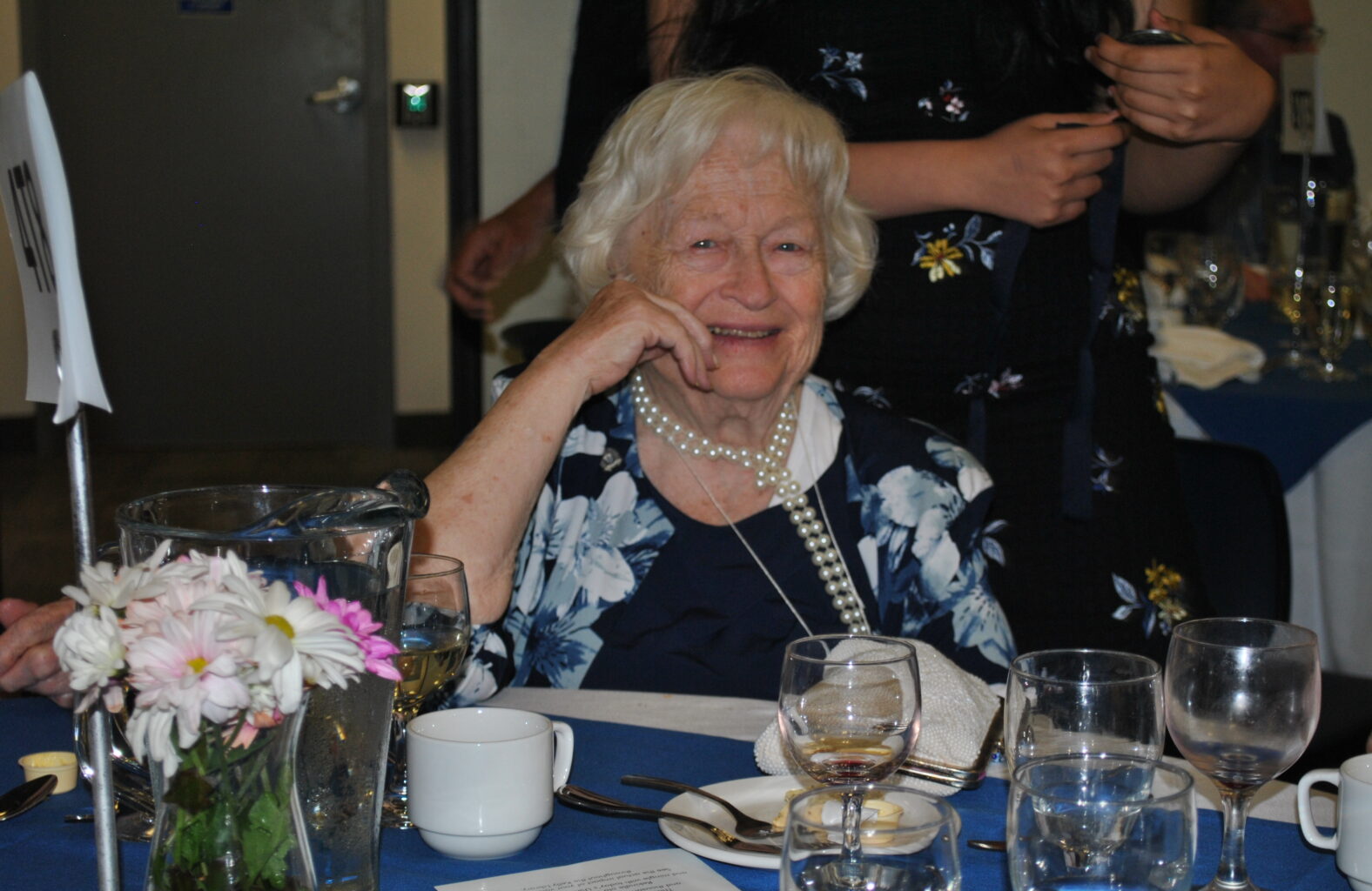 The University of St. Michael's College and University of Toronto communities lost a treasured friend with the passing of alumna Gloria (Chisholm) Buckley on January 25, 2021. Gloria, who graduated from St. Michael's College in 1948 with a Bachelor of Arts and Science, majoring in chemistry, was a beloved alumni volunteer leader. She was also a trailblazer who shone a path for women in science and returned her good fortune by serving others.
When Gloria was presented with St. Michael's Alway Award in 2014 she was celebrated as a "pioneering spirit, a scientist, working mom and community volunteer…at peace with both faith and science, a lifelong passion for knowledge, and thrilled by discovery. With a penchant for asking questions, a feminist before the movement began, a desire to contribute to saving lives, to fight for health and to understand the world at its most basic elements. She has lived up to the highest standards in numerous ways."
Gloria's accomplishments were extensive. She was:
a researcher at University of Toronto and at St. Michael's Hospital's Lipid Centre
a scientist in the private sector, including in bioscience and clinical chemistry specializing in cancer research
a member of the Christian Family Movement—helping peers with children cope with the pressures of life while raising families
a member of the Associates of the Sisters of St. Joseph for more than 25 years
one of the longest-serving members of the U of T Senior Alumni Association
the founder and leader of the organizing committee for University of St. Michael's College Alumni and Friends Annual Lenten Twilight Retreat
and
the longest-serving Board Member of the USMC Alumni Association.
Gloria was also the proud mother of sons Roger, Brian, and Phillip, all of whom attended St. Mike's.
She was a much-loved friend among the alumni community. St. Mike's alumna Marcella Tanzola remembers:
"I had the honour of knowing and working with Gloria for many years on the St. Michael's Alumni Board. With Father Bob Madden, we both helped to establish the Annual Twilight Lenten Retreat and worked closely over 25 years to make this a memorable and meaningful event. Gloria was a tireless worker and supporter of all alumni pursuits. For me she was a ready ear and good counsellor. We shared wonderful conversations during all those years and I learned what a remarkable woman she was as we exchanged our life experiences. Rest in a much deserved peace Gloria. I will miss you."
Miriam Kelly, another alumna and colleague, adds:
"The Basilian Fathers, the University of Toronto and the University of St. Michael's College, and the Annual Lenten Twilight Retreat will all be thankful for the many years Gloria gave to their many endeavours, sharing her wisdom, hospitality and sense of humour. Gloria will be much missed and remembered. Rest in Peace."
When I joined St. Mike's advancement and alumni programs team in 2016, all my new colleagues recommended that Gloria be one of the first alumni I should meet. She had a long-standing connection with St. Michael's, deep commitment to the university, and astute perspectives on our past and our future. She was also a frequent attendee at alumni meetings and events, and I soon learned why she was loved by my colleagues. Betty Noakes, a member of our advancement team who knew her for more than 10 years notes that "Gloria's kindness, knowledge, sage advice, and grace made the world a better place. She exemplified Goodness, Discipline and Knowledge. I will hold her in my heart, and miss her dearly, as will, I'm sure the community she has left behind."
The University of St. Michael's College is truly blessed by a loyal and committed alumni community, and I have a special place in my heart for Gloria. From our first meeting in fall, 2016 until our last conversation this past fall, when she was sharing ideas about St. Mike's vision for the future, I have felt extremely lucky to have known her, even just a little.
Thank you Gloria. God speed.
Gratefully, Kathryn.
Alumni who wish to share memories and tributes to Gloria are invited to send messages to: smc.alumniaffairs@utoronto.ca. We will collect them and send them to the family.
---
Read other InsightOut posts.
Dr. David Sylvester is the 8th President and Vice-Chancellor of the University of St. Michael's College in the University of Toronto. A professor of medieval social and economic history, he holds an M.A. and a Ph.D. from Fordham University, New York City and has taught for three decades in universities in Canada and the United States.
---
Together in this Season of Gratitude and Hope
And for all this, nature is never spent;
There lives the dearest freshness deep down things;
And though the last lights off the black West went
Oh, morning, at the brown brink eastward, springs—
                                     (Hopkins, Grandeur of God)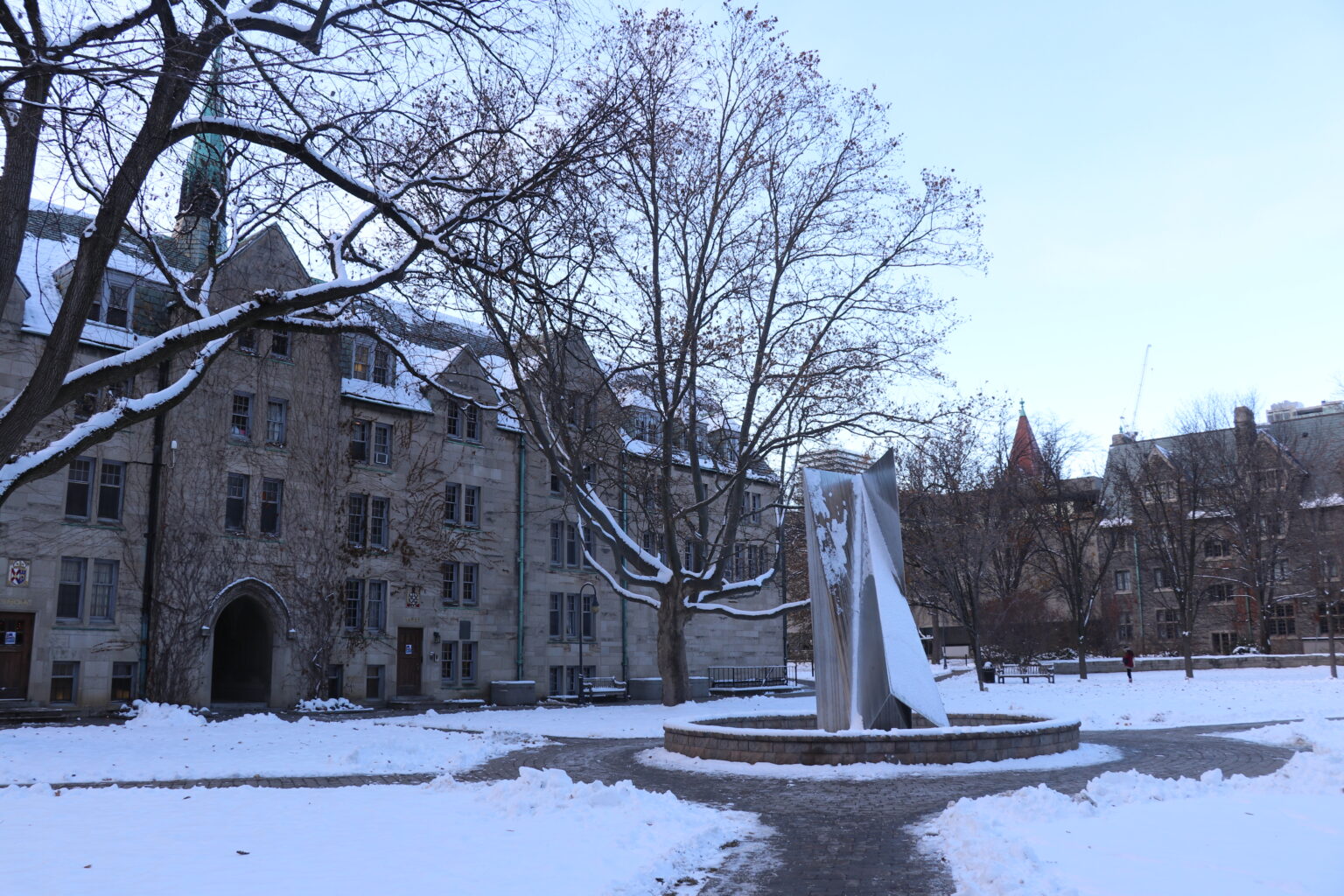 One of the beautiful things about being a part of the University of St. Michael's College is our attentiveness to the rhythms of life in community. Our pastoral urban campus, with its historic oak trees, colourful ivy and beautiful rock gardens, keeps us attentive to nature, and demands that we acknowledge the passage of seasons. The academic year is traditionally framed, of course, by all the necessary signposts of the academic year, such as move-in days, reading weeks, and midterm and final exams. But St. Michael's is also defined by the rich cultural and religious mosaic of our community, and we are invited throughout the year to celebrate the many important feast days that help our students, faculty and staff bring meaning to their work and studies: solemn and joyful holidays like Easter, Ramadan, Diwali, Rosh Hashanah, and Nowruz. Even as I write, friends and colleagues are preparing to light candles to mark Hanukkah.
So, here we are together now in Advent. For Christians, we wait and prepare to celebrate the birth of Christ, the light in the darkness, our hope for the world. For all of us, this is meant to be a time for completion, for rest and reflection with friends and family, and for preparations for new beginnings.
As I take stock of this past year, my thoughts are filled with gratitude. In this most remarkable year, in which all of us have experienced disruption, loss and sadness, I am continually amazed by the dedication, kindness and generosity of the people with whom I work. Their compassionate leadership and sacrifice have bolstered fellow students, professors, and colleagues alike. I see it every day in the bold actions and quiet kindnesses they take on. And I know that much more is done unseen.
The response to this pandemic from our students, faculty, staff, trustees, and alumni invites more than gratitude, however. It gives me great hope for the future of our community, and for our role in continuing to bring hope to others. Many challenges remain ahead of us, but the compassionate resilience of St. Michael's shines through and sustains us even in these darkest days of winter. I now approach each day understanding that our university serves as a light of hope in these difficult days, for each other, and for the society in which we live.
As we pause to celebrate the coming holidays, I wish each of you and your families, a happy and holy Christmas, and prayerful best wishes for a New Year marked by many new reasons to give thanks and to share in the hope that binds us all together.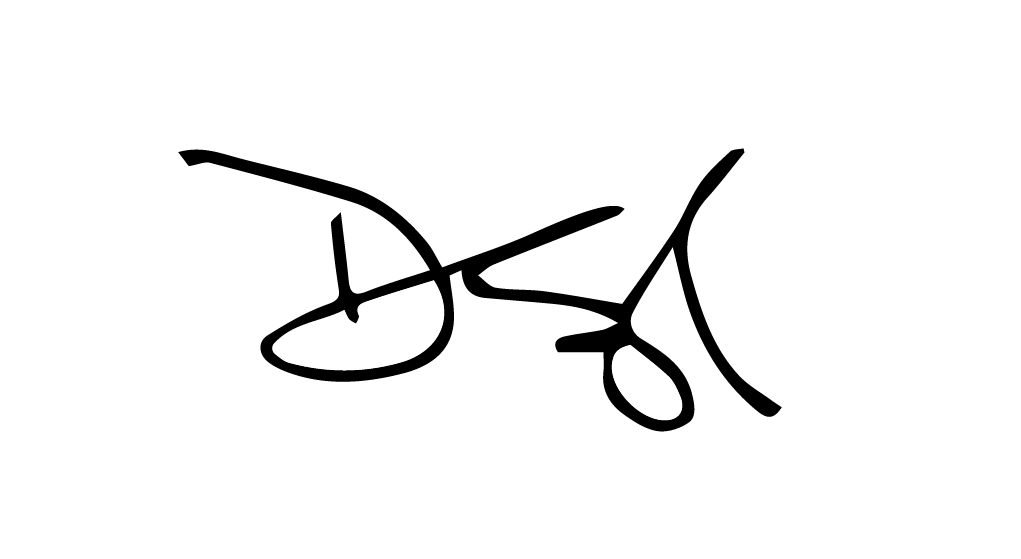 David
Voices Honouring St. Mike's Fallen
The Soldiers' Memorial Slype is one of the most moving spots on the St. Michael's campus. The sandstone archway is found between Fisher House and More House and connects the campus quad to Queen's Park. Unfortunately, the pandemic has forced the cancellation of on-campus events this Remembrance Day, but our fallen are not forgotten.
Etched into the walls of the spare and understated war memorial are the names of more than 150 men from the St. Michael's College and St. Michael's College School, students and graduates, who died in World War I, World War II, and the Korean War.
Here are two of them.
---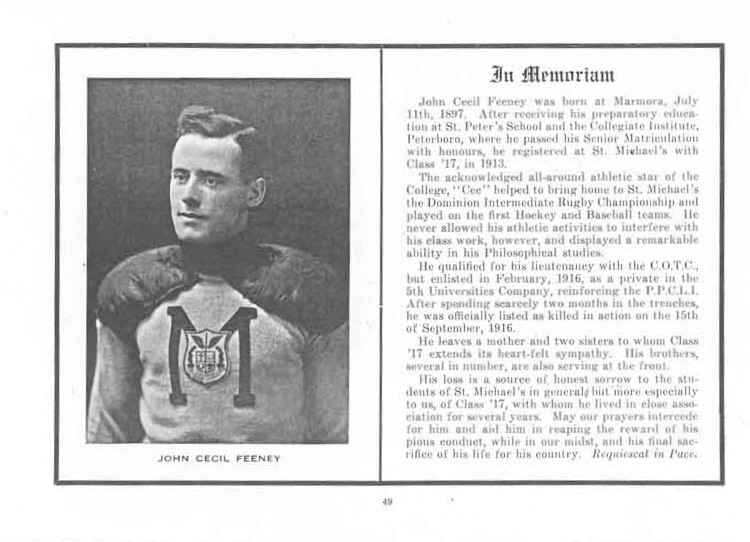 Private John Cecil Feeney was born in Marmora, On., in 1897 and enrolled at St. Michael's in 1913 to study Philosophy. The St. Michael's Yearbook of 1917 states that Cee, as he was known to his friends, played rugby, baseball and hockey and was "the acknowledged all-round athletic star of the College." The yearbook also notes, though, that his love of athletics notwithstanding, Feeney was a dedicated student who "displayed a remarkable ability in his Philosophical studies."
Although his time serving in the Canadian Officers Training Corps afforded him the rank of lieutenant, he enrolled as a private in the 5th Universities Company, which was part of the Princess Patricia's Canadian Light Infantry, in February of 1916. In July of that year he joined his battalion in France. Two months later, on September 15, he was killed in action in the battle of Courcelette and was buried there, far from his grieving mother and two sisters, and, as the yearbook notes, "several brothers … serving at the front." His name appears on the Vimy Memorial in Pas de Calais, France.
"His loss is a source of honest sorrow to the students of St. Michael's in general," his classmates wrote, "but more especially to us, the Class of '17, with whom he lived in close association for several years. May our prayers intercede for him and aid him in reaping the reward of his pious conduct, while in our midst, and his final sacrifice of his life for his country. Requiescat in Pace."
Feeney is also remembered in the University of Toronto Roll of Service, 1914–1918.
---
Flying Officer Lawrence Aloysius Doherty, the son of Thomas Arthur and Mary Doherty, was born on April 1, 1918 in Toronto. He was a member of the 414 Squadron of the Royal Canadian Air Force, enlisting in Hamilton in 1940.
While on a secret mission over the English Channel on June 6, 1943, he alerted fellow officer Rowan Hutchinson that he had spotted a trio of German planes—Folke-Wulf 1900s, according to the Canadian Virtual War Memorial—about to attack. His warning saved Flying Officer Hutchinson, but Doherty's plane was shot down over the Bay of Biscay.
The accompanying newspaper article below quotes Hutchinson as explaining that he was flying in the lead when Doherty radioed to say, "Look out, Hutch!" prompting Hutchinson to turn just in time to see his friend's plan crash into the water.
"Larry saved my life," Hutchinson explained.
Doherty, with no known grave, is remembered on the Runnymede Memorial in Surrey, England.
He is also honoured in the University of Toronto Memorial Book of 1939–1945.

---
They shall grow not old, as we that are left grow old;
Age shall not weary them, nor the years condemn.
At the going down of the sun and in the morning
We will remember them.
"For the Fallen," Laurence Binyon
1914
---
Read other InsightOut posts.
Dr. Adam Hincks, S.J., holds the Sutton Family Chair in Science, Christianity and Cultures at the University of St. Michael's College. Dr. Hincks, who specializes in physical cosmology, completed a B.Sc. in physics and astrophysics from U of T in 2004. In 2009 he earned a Ph.D. in physics from Princeton University and then entered the Jesuit novitiate in Montréal. After pronouncing vows in 2011, he pursued philosophical studies at Toronto's Regis College and later did a Bachelor of Sacred Theology at Rome's Pontifical Gregorian University. Returning to Toronto, he worked on a Master of Theology and Licentiate in Sacred Theology at Regis College from 2018–20. He was ordained to the priesthood in 2019.
---
What Parish Are You At, Father?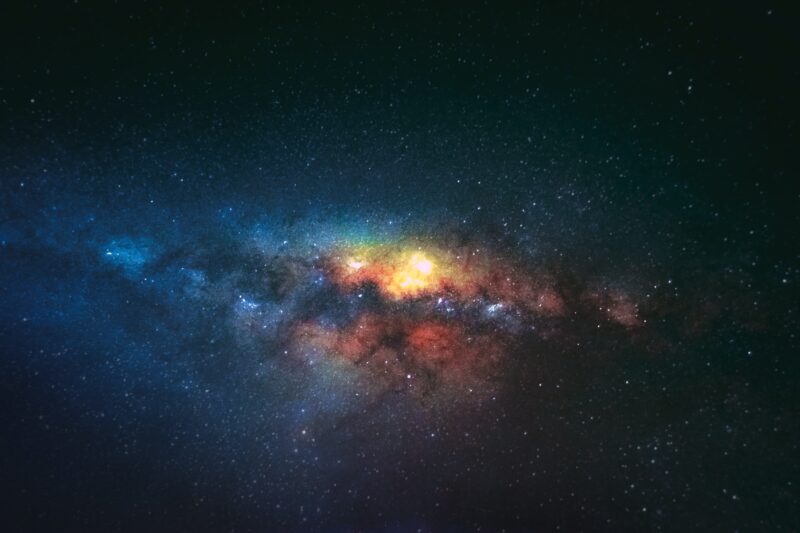 "What parish do you live at, Father?" It's a question I've been asked a couple of times since I was ordained last year. The answer—"I'm not based at a parish"—can be unexpected for those who are only used to seeing priests at Sunday mass. The fact of the matter is that most ordained Jesuits are not parish priests, nor have we ever been since our founding in the sixteenth century. The same can be said for those in many other religious institutes, such as the Basilian Fathers who are so important to St. Michael's College. This doesn't mean that none of us have parishes—for instance, here in Toronto, Our Lady of Lourdes is served by Jesuit priests and St. Basil's by Basilians. Nor does it mean that we don't help out at parishes in various ways. But it isn't our sole defining ministry.
In my own case, my principal assignment, which I just began in July, is as a professor here at the University of Toronto. To be honest, when I became a Jesuit in 2009 fresh off of a doctorate in physics, I never dreamt that I would come back to the St. George campus, where I had been an undergraduate, as a professor! I figured after the many years of Jesuit formation I would could end up in an academic setting, perhaps at one of the scores of universities we run around the world, but it was only a vague idea.
The position I have begun here is new and unique. Supported by the Sutton Family Chair in Science, Christianity and Cultures, I have an appointment both in the Department of Astronomy & Astrophysics and here at St. Michael's College. The majority of my research is purely scientific, in the area of physical cosmology, or the study of the Universe as a whole. I work on telescopes that observe the very early universe and that map out the cosmos on its largest scales. But with my training in philosophy and theology, I also have an interdisciplinary interest in how science relates to faith and vice versa. And so a good part of my teaching will be precisely in this area—such as SMC371, "Faith and Physics", which I shall teach in the winter term of 2021.
Still, one might return to the spirit of the question I began with and frame it a bit differently: why should a priest be engaged in research and teaching at a public university? There is the somewhat facile answer that there have been clerics on faculties ever since the first universities of the West arose in the eleventh and twelfth centuries. The Church has always valued education and the pursuit of knowledge, and thus her clergy and religious as well as her laity have always contributed to these great endeavours. But looking at the question from within the tradition of my own religious order, I am reminded of the notion of "finding God in all things", a formula often used to capture a key aspect of the spirituality of St. Ignatius of Loyola, our principal founder.
"Finding God in all things" is not a vague aphorism or a flaky aspiration, but is rooted in the deeply Biblical conviction that as Creator, God is intimately present to his creatures, or, as Thomas Aquinas put it, "God is in all things, and innermostly." This does not mean that if you use a powerful enough microscope (or telescope!) you will suddenly find scientific "evidence" for God. But it does mean that studying creation—whether through the lenses of the humanities, the social sciences or the natural sciences—can be a springboard to contemplating its Creator. "Whatever is true, whatever is honorable, whatever is just, whatever is pure, whatever is lovely, whatever is gracious, if there is any excellence and if there is anything worthy of praise, think about these things" (Phil. 4:8, NABRE). And ultimately, it is "contemplation of divine things" that is one of the principal tasks of those of us in religious life.
So I consider myself blessed to have this opportunity for contemplation, even if the busyness of the job means that I can't always advert to it! I am looking forward to collaborating with all my colleagues at this university—fellow faculty, other researchers and students—as we lift our minds to consider true and lovely things "worthy of praise." Not everyone contemplates science from within a religious worldview, and of course there are some who think such a stance is ludicrous. But I'm excited that St. Michael's College has opened the space to explore it further, and I'm excited to see where it leads. I trust it will make me a better scientist, a better Christian—and a better priest.
---
Read other InsightOut posts.
Michael Coleman is a non-degree studies student at the University of St. Michael's College. He received an Honours Bachelor of Science degree, double majoring in Physiology and Biochemistry, this past spring. He has also served as a Residence Don for the past three years. In light of the pandemic, he aims to use this 5th year to broaden his academic horizons as well as seek more potential graduate school and employment opportunities.
---
Never Let the Fire Die
Last month, I celebrated my 22nd birthday with my best friend, Mitch, since the day also marks 18 years of our friendship. I'll admit that the card he wrote made me quite emotional and reminded me why I call Mitch my brother. He knows that this is a significant year for me regarding academics and Donship, so to instill confidence as only he can, he writes, "You are an inspiration to everyone around you. Never let that fire die." Sadly, and as much as I'd love it to be, this InsightOut isn't about Mitch. Instead, I want to take this opportunity to discuss what "never letting the fire die" means as a Don, and how the St. Mike's Don team is working to continue supporting and inspiring students during these uncertain times.
Serving as a Don for the past three years has been a true privilege. It is a role that allows you to get to know and support the development of residents—typically totalling around 100 people within an average career. Due to the nature of the job, however, you ultimately have double or triple that in numbers of residents on campus who know who you are and recognize you as a student leader. They see you everywhere, and they are always watching.
What I'm getting at is that, as a Don, you end up impacting and setting an example for more students than you might be aware of, hence why we often have to moderate our presence both in-person and online, always acting with good judgment and consistent discipline, and providing accurate referrals where necessary. Sure, every year of Donship comes with its spikes of difficulties, be it busy schedules or unexpected incidents, but it's part of the job.
This year, however, we are dealing with the most chronic obstacle we've ever all faced as a Don team: the pandemic. This prompts the question: How have the Dons adapted to this pandemic-induced shift, and how do we aim to continue to support and inspire students through these new trials and tribulations?
I'll begin by addressing the first part of the question: How have the Dons adapted to this pandemic-induced shift? Well, let's talk about what has changed on campus and within the role. All rooms are now single-occupant, overall floor capacity has been reduced, and there are maximums on how many students can be in one space, be it washrooms, common rooms or Brennan Hall's COOP. Some new rules we must enforce include wearing masks in common spaces and restricting guests from different communities. Furthermore, students are sitting at a distance from one another when dining in the Canada Room, though we've recently converted operations to take-out only to comply with provincial guidelines. Lastly, all house meetings and events are to be held online. Thanks to our modified training this year, new and returning Dons alike were able not only to learn about the usual rules of residence and the new COVID-related rules, but also how to use a variety of video conferencing platforms for use within their communities.
Needless to say, these conditions can feel rather isolating and intimidating to both residents and Dons alike, so let's address the next part of the question: How do we aim to continue to support and inspire students?
This is where "keeping the fire alive" comes into play. This year has been a true testament to our Dons, ensuring they're in this role for the right reasons. Unlike previous years, we don't get to have in-person activities or meetings with our residents and must somehow still provide the same degree of support. We can't allow quarantine or the changes in our role to affect how we act, either, because as previously mentioned it's still all eyes on us, and as student leaders we can't succumb to isolation.
We have to maintain our responsibility to our residents by compromising, having those meetings online but devoting ourselves to maintaining optimism and enjoying every interaction we do have with students outside when we see them on campus.
It's also important for us to remember and share with students that though many buildings and in-person services are closed, we are all still able to access health and wellness services, academic counselling, and registrarial services online where needed. When libraries and gyms are open, I'm sure to tell my students that those resources are available for them, and often end up running into them there. Referrals are also arguably easier to make for students using online platforms, as I can now easily copy and paste any info a student might need during our video call. This reduces the amount of paper notetaking and business cards, and provides a written record of the referral in this digital age.
As a Don, it's important to recognize that although the job may not look as rewarding or as personal up-front, it is still a job that relies on community-building, enforcing rules, and overseeing the academic and social development of our residents. The support from the Dean's Office has also kept us informed and motivated. They always keep us updated on guidelines and are always there to talk to us and help us avoid burnout. As student leaders who are passionate about our position to inspire and set an example for those around us, I think Mitch said it best–we can not, and will not, let our fires die.
To close, I ask you to acknowledge your fires as well. Think of things that you have maintained during these uncertain times out of passion and responsibility. Meditate and reflect on what they are and give yourself due credit and congratulations for keeping your fire alive.
---
Read other InsightOut posts.
Catherine Mulroney is a communications officer at the University of St. Michael's College. She holds degrees in English and theology from St. Mike's. This holiday, she is stopping herself from making too many pies.
---
Gratitude as Gift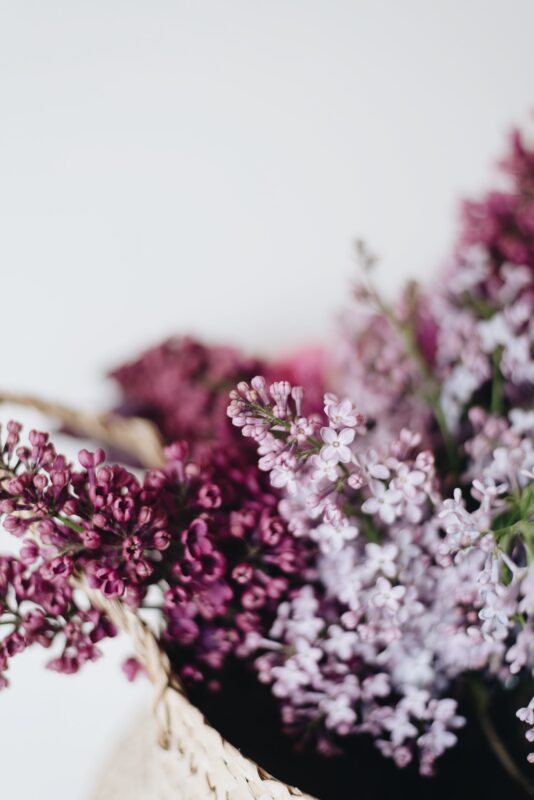 This Thanksgiving, I choose to be grateful.
Gratitude may not be the first emotion that will come to mind for many of us this fall. If your holiday traditions include circling the dinner table with guests rhyming off the things for which they are thankful, you may have to dig a little deeper this year. I can't think of a person I know who hasn't been touched in some way by the pandemic, whether it's by fears of job loss and economic instability, worries over the health and safety of loved ones, or a general sense of anxiety about the way forward to healthier, happier times.
For my family, this is our first Thanksgiving without my husband. Mike died the week prior to the pandemic lockdown, and we celebrated his life in Charbonnel Hall the day before the COVID restrictions began. Charbonnel seemed an ideal place for a memorial service because, although he wasn't a St. Mike's grad, he spent plenty of time on campus, first swinging by after work to pick me up in the COOP when I was an undergrad, then picking me up after classes when I returned to study theology, and finally re-arranging his drive home from the office to get me when I began working here five years ago.
At times, my family's grief—both individual and collective—seems bottomless, our loss immeasurable. Heightening our mourning is the fact that we moved immediately from a celebration of life to a life of isolation, cutting us off from the ways in which people mark a death and find consolation. Yes, there were casseroles, but instead of inviting the consoling chef in for a visit, there would be a timid knock at the door and a wave from the driveway. There were mass cards, but no masses to attend. And as my children gradually returned to what passes for normal life these days, social distancing often cut us off from even the solace of each other's company.
We do talk to each other, though—a great deal—and when we do we ponder the life of their father, our time together as a family during his illness, and, of course, happier times. It has been through these conversations that I am repeatedly reminded of the sacramental nature of gratitude.
To be grateful is to admit that our lives—and the people in them—are a gift. It is to acknowledge our own vulnerability and our deep need for connection. At its heart, gratitude signals an awareness of the grace that imbues our lives, allowing us to weather the most challenging of times and circumstances. It reminds us that this is not the end. Even in loss, we can acknowledge the richness of what we have received—and we can hope for the future.
Like so many other people this year, this will be a tough Thanksgiving for our family. Instead of adding an extra leaf to the table to accommodate the kids and their overflow crowds, I'll be arranging only four settings, appropriately distanced. Two children will not be making it home for dinner this year. Mike's spot will be empty.
But we will Zoom with extended family, and we will laugh, and we will tell stories. And through it all I will try to remain thankful—for the gift of a wonderful marriage to a great guy, and for our four children, who continue to remind me of Mike, whether by a facial expression, a turn of phrase, or by outrageously goofy behaviour.
When our oldest son was over recently to help me with some gardening, for example, he had one tree nearly felled before he realized he was cutting down my favourite lilac rather than the sizeable weeds that had sprung up from wandering maple keys.
Jake's face showed his chagrin when he realized his mistake, his desire to help his mother having turned instead into something he worried would upset me. But suddenly his expression turned to one of amusement. "Hey," he said, "didn't Dad mow down your hydrangea the week after you planted it?"
When I confirmed the memory, Jake tilted his head and smiled. "Just like Dad!" he said. Yes, I thought, you certainly are. And so are your siblings.
This year, there will only be four places at our Thanksgiving table. Our lives are upended and not at all what we would have anticipated or asked for.
And in the midst of it all, I will choose to be grateful.
---
Read other InsightOut posts.
Stephen Marchment is an assistant registrar for the Faculty of Arts & Science at the University of St. Michael's College. He is currently working on a Master of Education degree in Student Services in Higher Education at OISE. Steve has worked for post-secondary institutions across Canada and internationally for more than 10 years. USMC is the sixth post-secondary institution he has called home.
---
Looking at Your Hands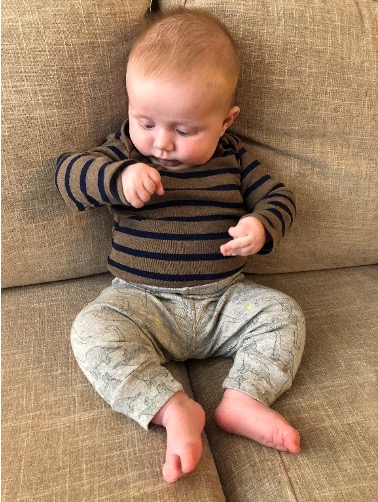 On June 7 of this year, my wife and I welcomed our son Ollie into the world. My wife was in labour for just a little over 31 hours. To say she did an amazing job is an understatement; she laboured for about 20 hours at home before we decided to transfer to the hospital with our midwife. But this Insight Out isn't going to be about giving birth in a hospital during a pandemic, or about how the first time Ollie and I met I was wearing a mask—that could be a whole other post. This Insight Out is about one simple question: When was the last time you just looked at your hands?
My wife and I didn't really get a lot of direct in-person support from family or friends in the first few weeks of being new parents because of the circumstances surrounding the pandemic. We simply couldn't; there were still many unknowns about COVID-19 and its effect on infants. We were advised by multiple health care professionals to be very cautious about who we let around our son in the early week—even grandparents. This was difficult for us and our parents. But let's fast-forward to when he was about three months old so that I can share the following story.
I was just finishing up a meeting when my wife called me downstairs to see what Ollie was doing. We both looked at each other in wonderment and laughed because Ollie was simply looking at his hands for the first time. He had just realized that these things that kept floating in front of his face and going into his mouth were in fact attached to him! It was a wonderful moment to share with my wife, to be present for that little triumph and moment of new self-awareness.
So, let's rephrase the question: When was the last time you appreciated a very small part of your day?
I've been reflecting on that moment a lot as the months have passed. I feel that Ollie was not just discovering his hands but was trying to teach us a lesson: Appreciate the small stuff, because the small stuff can make the biggest difference. Now that Ollie has discovered his hands he can suck his thumbs, grab onto things and push himself up during tummy time, grab his pacifier out of his mouth. It's all because he took a moment and pieced two and two together… he's had his hands this whole time.
As we go further into October and we see news about a second wave and predictions of 1,000 cases a day in the coming weeks, I encourage you take a moment and appreciate the small stuff. Take a minute to breathe and think about a small thing you may not have given much attention to or taken for granted. Maybe it's a new song you heard, or how your coffee tasted amazing this morning, or you heard from an old friend, or that you simply have the ability to wipe away a tear or two from a moment of sadness or a moment of laughter.
I try my hardest to keep as positive of an attitude as I can and bring that to work with me every day. I truly think we're in this together and we need each other to succeed. Let's take moments to be self-aware, to notice things we may have missed before, to be grateful for the small stuff, and to take care of each other.
---
Read other InsightOut posts.
Cianna Choo and Jessica Sorbara are this year's Orientation coordinators. Cianna is a 3rd-year student majoring in Neuroscience and Molecular Genetics and Microbiology, while Jessica is a 4th-year English and History major. They have been involved with Orientation throughout their time at St. Mike's and, as they say, "becoming a part of Orientation has undoubtedly been one the best decisions we've made throughout our time at UofT so far."
---
Welcoming the Class of 2024 Virtually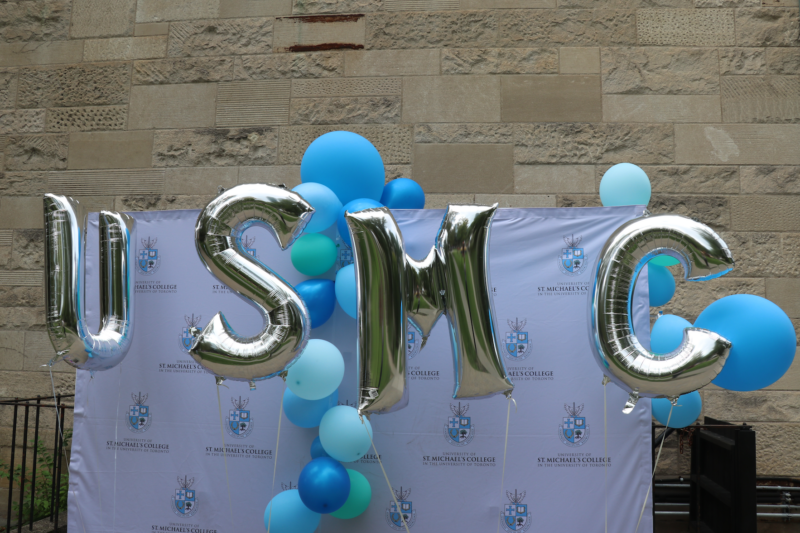 Welcoming incoming students to the St. Mike's campus and university life at UofT is always exciting and rewarding, but this year we are even more excited to be greeting students in a new, innovative way, adjusting to life amidst the COVID-19 pandemic.
Organizing a virtual Orientation for upwards of 1000 incoming students was definitely not something we expected when we started to plan our events in April, and we have had to adapt and reconstruct mostly all of our original plans. We have faced challenges of accessibility, social distancing guidelines, and scheduling with people located around the world. With the changing and complicated circumstances around us, we were constantly in a cycle of adjusting and re-imagining our plans for Orientation 2020. Because we are unable to have a traditional in-person Orientation we have had to think of fun events that would substitute for our usual elaborate on-campus activities. While changing plans and adapting to virtual methods of Orientation is extremely challenging, it has also allowed us to explore so many different delivery methods, activities and events that we would have never thought about before.
Something new and exciting this year has been the shift from Orientation being one week of amazing events and activities in September, just before school starts, to organizing an entire summer leading up to that week. Planning Orientation has been both a challenging and exciting process, trying to figure out ways to build the St. Mike's community with incoming students who have never been on campus before. With the transition to an online approach, we have had to find new ways to make sure students can feel—through their computer screens—the welcoming, positive energy that radiates throughout St. Mike's.
Throughout this summer the two of us, along with our amazing Orientation team, have had to find a way to create a virtual community; thankfully, we've managed to do that through our SMC Online Orientation page on Quercus and our various social media pages. Our SMC Online Orientation page is filled with modules introducing different programs, professors, clubs, events, and all aspects of life at SMC.
We have also been able to interact with students directly via our Summer Workshop Series—a new concept we are both so happy to have made possible this summer. Wanting to make sure the incoming class was prepared for their first year of university, we took a moment to reflect on our own first-year experiences and all the questions we had asked regarding university life. Our Orientation team then created and facilitated the Summer Workshop Series sessions, where we would share our own experiences and advice to help incoming students with their transition into university. We got the chance to host some amazing sessions, including ones offering ideas on how to get involved at St. Mike's, study and time management tips, ways to explore Toronto, and so many more!
Even though we have had to eliminate some of our traditional Orientation events, we were able to create such amazing aspects of Orientation we would have never thought about previously. We also began thinking about all the different ways we wanted students to get excited about Orientation before the week itself. We wanted to make sure this incoming class wasn't missing out on the sense of spirit that we have at St. Mike's, so we had to get creative. We have introduced many contests this summer on our social media pages to get students engaged—learning the Hoikity Choik, getting excited about bed races, and showing off SMC spirit! We have also been extremely lucky to work with an amazing group of leaders and marshals who, throughout the entire summer, have shown everyone how much SMC means to them. By facilitating events and creating videos about campus, TikToks, Instagram takeovers, and so much more, everyone on our Orientation team has shown the incoming students how amazing and welcoming the community is at St. Mike's.
Organizing a week of fun, informative events online was a completely new experience for the two of us, but it was something that got us to think about Orientation in a completely new way. With all the changes that have come our way, we are so excited to meet our incoming class and to see that SMC spirit—even if it is through our computer screens!
---
Read other InsightOut posts.
Fr. Don McLeod is a Basilian priest, an alumnus of USMC (College and Faculty of Theology) and a member of the Collegium since September 2013, serving as Chair from 2017 until the present. He has a particular interest in institutional governance and in ensuring that the proper role of the Collegium in University governance is clearly outlined. He has taught and been an administrator at both the high school and university levels, most recently at St. Joseph's College in the University of Alberta. He continues to exercise his passions for aviation and cycling, Catholic Social Teaching and the study of Scripture and Biblical languages, while residing with the Basilian Fathers of Presentation Manor in Scarborough.
---
"Piloting" USMC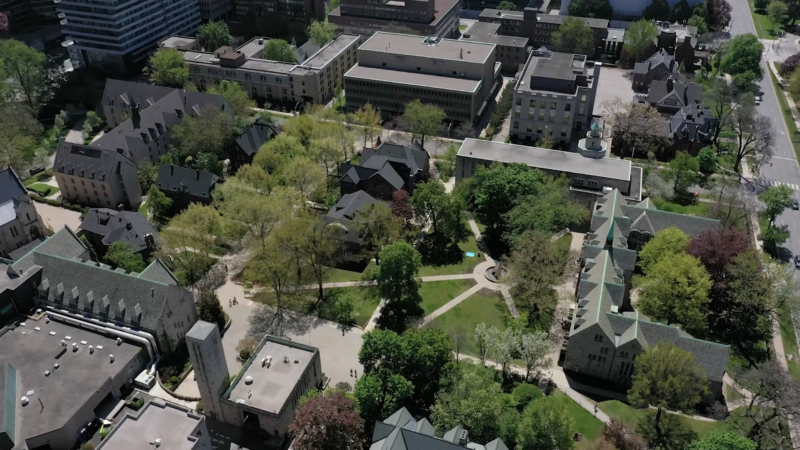 Two or three weeks ago, someone asked me if serving as Chair of the Collegium was burdensome, especially during the current COVID-19 crisis. After a few moments' reflection, I replied that although Collegium had recently had to confront some very challenging issues, I would not describe my role as "burdensome." To the contrary, the past four-plus months have been challenging but not burdensome.
To help clarify, permit me to draw an analogy with aviation. When people learn that I am a licensed pilot, they often ask if I fly solo—to which my usual response is "yes and no." "Yes," if that means that I am the only person in the aircraft. "No," if the implication is that no one else is involved in a flight. Although it sounds counter-intuitive, even if the pilot is the only one aboard the airplane, there is no such thing as "solo."
Most people who fly commercially know that a safe and successful flight requires professional pilots "up front," equally competent and professional flight attendants in the cabin and good ground crew—and that is certainly true. However, there is much more to aviation than that.
First, even a small aircraft comes with a very detailed Pilot's Operating Handbook—in the case of the Cessna 172, the aircraft I fly, nearly 200 pages of very dense information. Included in this are several checklists covering nearly every conceivable situation, from before engine start through to shutdown—and the pilot who ignores or omits even parts of these does so at his or her own risk. These documents reflect literally thousands of person-hours of designing, building and testing, without which no aircraft ever makes it to the flight line, let alone into the air.
Further, behind the scenes of any safe flight are the people who service the aircraft and keep it airworthy. This includes mechanics, dispatchers, fuelers, cleaners and airworthiness inspectors—all of whom are required to ensure that the aircraft is indeed safe to fly.
Most of my compatriots fly out of and into what in Canada are known as certified aerodromes—airports, for short. These facilities require ongoing maintenance to ensure that taxiways and runways are safe and clear of any debris, including snow and ice in winter, that pavement markings including runway numbers are clearly visible and that all ground signage is accurate. Much of this work goes unnoticed but is essential to safe operation—and is regularly inspected.
Once the aircraft is ready, the airport safe to fly out of, the pilot (and maybe passengers) belted in and the engine started, the pilot is still dependent on many people to ensure a safe flight. If the airport has traffic controllers the pilot must obtain clearance both to taxi and to take off and must rely on the men and women at the other end of the radio waves to ensure safe separation of all aircraft. Even at an uncontrolled airport, the pilot must rely on other pilots and even people on the ground to advise of their positions and intentions. The same is true, in reverse order, when preparing to land.
In short, from long before engine start to after shutdown, safe and enjoyable flying is dependent on the skills, attentiveness and commitment of a significant number of people filling a wide range of roles—the pilot is one of these people, undoubtedly an essential cog in the machinery, but far from being the only one. In other words, the pilot in reality is never "solo."
To return to my analogy, one could suggest that the Collegium, and in particular the Chair, might be viewed as the pilot who is charged with ensuring that the University is able to fulfill its mission. However, just as with the pilot of an aircraft, a successful "flight" of the University is dependent on the commitment, dedication and competence of many more persons than the relatively few that a casual observer might see seated at the Collegium table.
This has been even more apparent to me as we have dealt with the impact of the COVID-19 pandemic. From the very beginning, every member of the USMC community, regardless of their particular role, has given more than generously of their time and talent to ensure that we "fly" successfully through this unprecedented turbulence. I may by analogy be one of the "pilots" for this adventure but am well aware of the enormous debt of gratitude my colleagues and I owe to so many who have contributed to our safe and level "flight." To them I say simply, "Thank you!"
---
Read other InsightOut posts.
Emily VanBerkum (USMC MDiv 2015) is the Dean of Student Residence at Loretto College, and John Paul Farahat (UofT DMA 2019) is Director of Music and Principal Organist of Saint Basil's Church.
---
Enjoying Life's Quiet Moments
"How many times have you noticed that it's the little quiet moments in the midst of life that seem to give the rest extra-special meaning?" — Fred Rogers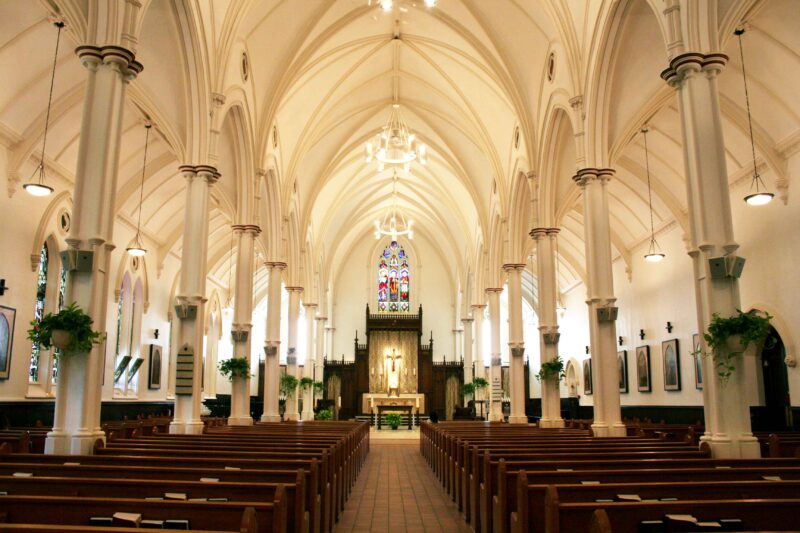 The story of the proposal is really a two-part saga. Last year around this time, we were vacationing in Chamonix, France. Standing at the base of Mont Blanc, eyes gazing up at the breathtaking alpine landscape with gelato and marzipan cookies in hand, we considered ourselves incredibly grateful.
Unbeknownst to one of us, an engagement ring had been discreetly tucked away in our luggage for a surprise proposal in the Alps. But that carefully chosen landscape would fall through following an ill-timed fall down an old stone church staircase moments before that destined date-night dinner. Instead of a picturesque engagement ring reveal in a historic gazebo on a crisp late summer night under a sky of twinkling stars…a torn ligament, a pair of crutches, and a wheelchair ride through the Geneva airport.
One month later—ankle reasonably healed—we took a relaxed evening stroll along Toronto's Queen's Quay. Nearing sunset, on an ordinary park bench looking out to the calm waters, a proposal happened at last. A wild success: two elated smiles (and no torn ligaments). It was a perfectly tranquil, joyful moment. We laughed at the story of the-Chamonix-proposal-that-almost-was, and exclaimed to each other that 2020 was the year to be married—a year of perfect balance and harmony. We unhesitatingly chose Saint Basil's, a parish to which we have both happily belonged since our student days, and set a date for September, 2020.
Much has changed in the world since we made initial arrangements. While our 2019 selves were focused on venues, vendors, realizing the "wedding vision," and planning for out-of-country family members to attend, our 2020 selves have been more concerned with health, safety, and grappling with our new reality.
Our new central question was shared with many others: do we go ahead with the wedding, or do we postpone?
Our engagement story provided us with a providential lesson. The elaborate getaway proposal in Chamonix—with bells, whistles, and grand gestures—was replaced with a quiet proposal close to home, with only the most essential elements: the two of us, the "big question," and a whole-hearted promise to spend our lives together. Indeed, the most though-out plans do not always go according to plan. Often, it is the beauty of the "quiet" moments that we cherish so deeply. It's these instances that capture a moment in time, leaving an indelible mark on our minds and hearts.
Therefore, we have decided to move ahead with the originally scheduled date.
Establishing a sacramental union in Saint Basil's, even without the larger guest count, elaborate reception, or flourishes that we had originally imagined, allows us to be true to what is most foundational: that marriage is a vocation in which the couple is drawn together for a purpose greater than themselves. Just like the proposal, our wedding day will be a reminder to find joy and contentment in the quiet, less elaborately planned moments of our married lives.
The beginning of our married life, surrounded by a small gathering of immediate family, will be at the forefront of our special day. And while we know the wedding day doesn't make the marriage, in the end, perhaps the apparent "quietness" of the day will be everything we didn't know we needed.
---
Read other InsightOut posts.
Matt Doyle, Advancement Officer, Special Projects, has worked in the St. Michael's Advancement Office for eight years, involved with a range of alumni and fundraising projects. A graduate of U of T (UC), he has studied business and project management. He lives in a place with way too many books and no television.
---
Living with Books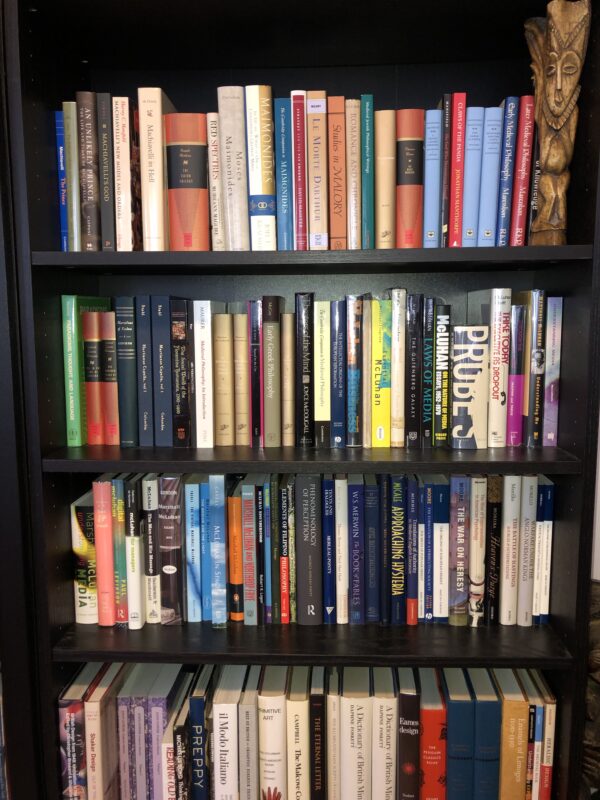 A good friend of mine once said "you live with books," and that sentiment has resonated with me, as I've been working from home for nearly four months now, surrounded by my books. COVID-19 has given me more time to spend with them, gazing at their spines neatly lined up on the shelves, knowing which ones have been read and which others will be enjoyed in the future. I've finally found the time to alphabetize them all.
I shared that statement with someone last year and she looked at me quizzically, wondering what I meant. For the bookworm like me, it made perfect sense, with no need for an explanation. Books are different than art. Art hangs on the wall, but books are something special in your house. They're there to be enjoyed—pulled off the shelf, returned, moved around, sorted, read, and re-read.
One author represented on my shelves is Morley Callaghan, an alumnus of St. Mike's who graduated in 1925. Sadly overlooked today, and more remembered for knocking down Ernest Hemingway in a boxing match refereed by F. Scott Fitzgerald, at one time Callaghan was one of the most popular novelists and short story writers in Canada. His novels and stories are written in a deceptively straightforward style which belies the deeper moral concerns underpinning each one. Toronto was still very much a part of the British Empire in the 1930s, and Callaghan's dramas focus on the Catholic minority in a city that was beginning to lose it homogeneity.
Callaghan's career began while he was an undergrad studying at St. Mike's, writing for the yearbook, submitting short stories to publishers, and penning articles for the Toronto Star. Besides his writing, Callaghan also organized the St. Mike's Literary Club, where he chose the books and plays to be read by the other students, with a heavy bent to the modernist writers who were his near contemporaries. Conrad, Fitzgerald, Tarkington, Galsworthy, Shaw, and O'Neill were some of the authors Callaghan chose, all of whom were giants in the early 20th-century literary world. One wonders if the Basilian Fathers who were teaching at the school knew who Callaghan was encouraging his fellow students to read.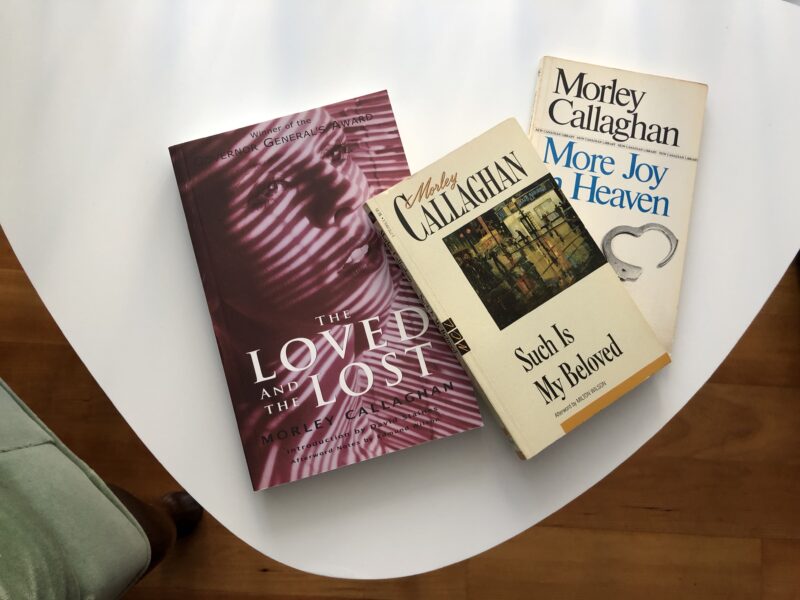 Debating was a popular activity on the U of T campus in the 1920s, and Callaghan was a member of the St. Michael's team that won several debates, which would help his studies when he went to Osgoode Hall Law School after he graduated. It should also be mentioned that St. Mike's was not only the place where Callaghan started his literary career, but he was also awarded for his boxing skills while at the college, which would come in handy when he was later challenged to that bout by Hemingway.
That's one of the things I enjoy most about working in the Advancement Office at St. Mike's—learning the rich traditions and stories of the College's nearly 170-year history. The pandemic has prevented our usual in-person events from happening, including Alumni Reunion, when alumni are invited to return to campus. I miss meeting with our alumni and hearing their stories about their time at St. Mike's. I know it's only temporary, and our alumni will be back on campus soon. Our recent grads are our newest alumni, and who knows—maybe someday one of them will be Canada's most popular author.
---
Read other InsightOut posts.
Luis Filipe graduated in 2006 with an Honours BA in History and Linguistics, and then completed a Bachelor of Education degree at OISE in 2008. He has been teaching for 12 years in the Toronto District School Board, the last three at Bloor Collegiate Institute as Department Head of Social Science, where he teaches law and history, and coaches girls' soccer. He is also the president of the Toronto History, Humanities, and Social Science Subject Council.
---
A Father's Inspiration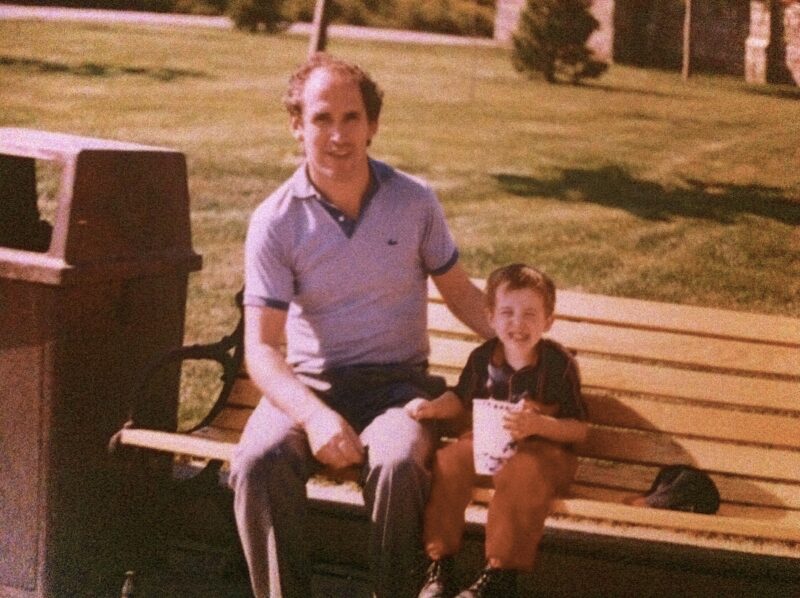 Navigating life through the new normal of social isolation and distance from family and friends has been challenging. In many ways my relationship with the world is linked to my father. The places and people I know all circle back to him. No place better exemplifies this than the University of St. Michael's College.
My family is made up of a different kind of alumni. My father, Manuel Filipe, started working at St. Mike's in 1975, eight years before I was born, first as a night caretaker, and then later as Senior Supervisor of Facilities & Services. In those early days he worked alongside my great-uncles and aunts—the patriarchs and matriarchs of our family—who arrived in Canada with the first wave of Portuguese immigration in the 1950s. So while I was the first in my family to attend as a student, I was the third generation to be a part of the SMC community.
As a child, I would visit St. Mike's regularly with my father. Our weekends were bookended by trips to lock up Carr and Alumni Halls, shut off the lights in Brennan Lounge, and close the Elmsley and Alumni parking lots. Nights would end with a walk together to Dufferin station, where we awaited my mom's return from work at St. Mike's, or carrying me to bed after I inevitably fell asleep on the drive home when we picked her up directly. The college was where I watched my father play table tennis tournaments; where I spent March Break changing batteries and reprogramming electronic residence locks with him; accepting rosebud chocolates from the wonderful Mrs. Lee in Carr Hall when he wasn't looking; and organizing keys and envelopes before the start of each school year. Like any home, the college also bore witness to more painful memories, like when, on my first day as an SMC student, I approached my proud father on the third floor of Alumni Hall to share the news that his father, my grandfather, had died earlier that morning in Portugal. All these experiences are the landscape of my life.
So much of what I know about my father as a person is shaped by his relationship to his work at the college. My father doesn't have many friends outside of its buildings; he doesn't go out or really have any hobbies. His role at St. Mike's was an inextricable part of his identity. He is proud of the work he did each day and proud of the life it provided us. It gave him a chance to serve a community, and Catholic faith, he cared about deeply. As I grew older, and my father's academic expectations came into greater focus, the relationship I had with my father and the college helped to make me feel at home on campus, as a student carrying the weight of my entire family's academic expectations. It's easy to see yourself belonging in an institution when you have already been in its buildings.
My father has been retired from St. Mike's for 11 years now, but that relationship remains an influence in our lives, as father and son. Almost two years ago I also became a father, when my son Mateo was born. I have thought a lot about the relationships my son will forge through me, the way I did with my father. Before the pandemic, my son regularly visited me at Bloor Collegiate Institute, where I teach, interacting with staff and students alike. In those exchanges I caught myself thinking back to those early days at St. Mike's, where I was carried around campus by my father, meeting the Professor Ann Dooleys and Father Maddens of the world. I wonder whose names my son will remember, and what memories will linger for him.
So while there is some physical separation between us today, because of social distancing, our experiences and memories remain connected, and centred on the college. I'm looking forward to visiting St. Mike's some day again soon with my father, but this time with his grandson in tow, watching the two of them share spaces he and I did so many times before. And maybe after this is all over, our family's presence, and my father's connection to St. Mike's, will grow by another generation.
---
Read other InsightOut posts.
Dr. Tamara Grdzelidze's career has taken her from the Geneva offices of the World Council of Churches to Rome, where she served as the Georgian ambassador to the Vatican from 2014-2018. Now, her latest travels have brought her to Toronto as the Aileen Driscoll Research Fellow in Ecumenical Theology at the University of St. Michael's College.
Midway through her year-long appointment, Dr. Grzelidze is delighted to be following in the footsteps of legendary St. Mike's professors and conducting research at a university known for its work in ecumenism — even though her arrival on campus this past January was something of a shock.
"Certainly I knew cold. I'd been to the Alps, for example, "she laughingly recalls. "But I didn't know what (a wind chill of) -32 felt like!"
Still, everything from conversations with Dennis Savoie, Canada's ambassador to the Holy See, to her work at the WCC helped convince her that St. Michael's was a logical place for her to further her work on ecumenism.
"I was familiar with some of the big names who taught at St. Mike's – Margaret O'Gara and Étienne Gilson, for example – and I knew U of T is a very good university," she says. "From my work with the World Council of Churches I knew that, ecumenically, (Canada) is very strong."
The project she is working on while at St. Mike's stems from concerns over the fallout for various Orthodox churches in the wake of the 2018 decision by the Russian Orthodox Church to sever ties to the Ecumenical Patriarchate of Constantinople, which historically has held a special place in the Eastern Orthodox world. The break came last October after Constantinople granted the Ukrainian Orthodox Church autocephaly, or permission to operate independently from Moscow.
"Having lived various places this is painful for me. Borders are not so precise," says Dr. Grdzelidze, who is organizing a conference to take place at St. Mike's in June, 2020, titled Boundaries of the Christian Faith in the 21st Century: Intersecting with Borders of Geography, Cuture and Theology. Earlier this year, for example, she delivered a paper, 'National Borders of the Orthodox Church,' at a conference in Romania.
"Ecumenism is not only about knowledge but about experience, just as theology is not just about patristics," she explains. "It is about seeing how people interact; it serves as a compass to understand others' beliefs, their passions."
In the coming Fall semester, Dr. Grdzelidze will teach The Ecumenical Theology: Division, Difference, Dialogue, a course that will examine some of the major themes related to the impact of inter-church dialogue and action on theological reflection.
Educated in Tbilisi State University in Georgia, St. Vladimir's Orthodox Theological Seminary in New York, and Oxford, Dr. Grdzelidze has taught around the world, including St. John's Theological College in Auckland, Trinity College Dublin, and the Angelicum in Rome.
During Advent, we at USMC will be publishing articles that bring light to different facets of the season as it is celebrated on our campus. Today, Campus Minister Erica Tice invites us into Advent as a season of waiting, reflection, and anticipation before the great celebration of Christmas.
---
I remember the first time I heard it. It was the third week of Advent and I was kneeling in a beautiful chapel in the United States, waiting patiently for Evening Prayer to begin. Suddenly the bell rang to mark the hour, the sign of the cross was made, and time ceased to exist as the haunting sound of women's voices began to chant:
Maria walks amid the thorn,
Kyrie eleison.
Maria walks amid the thorn,
Which seven years no leaf has born.
Jesus and Maria.
What 'neath her heart doth Mary bear?
Kyrie eleison.
A little child doth Mary bear,
Beneath her heart He nestles there.
Jesus and Maria.
And as the two are passing near,
Kyrie eleison,
Lo! roses on the thorns appear,
Lo! roses on the thorns appear.
Jesus and Maria.
The chanting faded, the transition to Evening Prayer was made, and time began again, but the hymn resonated profoundly in my mind. The words were so simple and yet so meaningful in a way that I could not articulate. In the days that followed, I reflected on the words frequently and as I reflected, I slowly came to understand that all of salvation history was neatly presented in this 16th century German hymn. With that knowledge came the realization that Advent is the time in the year where we personally live out the experience of the Old Testament in three important ways: through waiting, through stillness, and through silence.
"Maria walks amid the thorn, which for seven years no leaf has born." The Advent theme of waiting comes straight from the Old Testament, where our fathers waited patiently across thousands of years for the coming of the Messiah. But waiting was also paired with its sister, anticipation, to create an atmosphere of hopeful longing and eager expectation. The hymn, in particular, focuses on the root of Jesse – an allusion to the coming of Christ as the full flowering of Jesse's line. Advent should be a time of hopeful longing and eager expectation as we look forward to the birth of the Lord. Preparation is an important part of that expectation but it shouldn't supersede the element of waiting that Advent necessitates. This year, let's resolve to observe the Advent season, to slow down, to wait like we used to do as children in eager expectation of the joy that Christmas promises.
"A little child doth Mary bear, beneath her heart He nestles there." Stillness implies a sense of tranquility and a particular quality of being which Advent demands of us. Initially created as possessing profound inner peace, the Fall destroyed our innate stillness, replacing it with inner turmoil reflected in our fallen human nature which is prone to concupiscence and sin. Advent marks the restoration of our inner peace through the assent of Mary who, despite difficult exterior circumstances, carried Jesus in perfect interior peace and stillness for nine months. This Advent we can challenge ourselves to prepare the manger of our hearts in a similar way. Instead of doing everything, let's focus on being. Being present, being watchful, being a resting place for the Infant King.
"Lo! Roses on the thorn appear." This is the third week of Advent where the liturgical rubrics for Sunday indicate that rose vestments are to be worn by the priest at Mass and the rose candle is lit on the Advent wreath. This silent movement away from the dark shades of purple and into the blush of rosy hues signifies the passing from death into life, from darkness into light, from barrenness into a sudden flowering; in a word, growth! In silence is the Holy Child formed beneath His mother's heart; in silence do roses bud on the stem; in silence do we hear the still, small whisper of God's voice. Our world is full of noise and activity and yet Advent invites us to rest in the silence of God so as to foster our own spiritual growth.
This waiting, stillness, and silence produce the exclamation that resounds throughout the third week of Advent: Gaudete! Rejoice! In Latin, the verb is presented in the imperative, we must rejoice! Therefore, in the spirit of children, we anticipate with wide-eyed wonder, the miracle that Christmas brings forth from the withered root of Jesse: love Incarnate, the Word made flesh. Christus est natus, ex Maria Virgine, Gaudete!
During Advent, we at USMC will be publishing articles that bring light to different facets of the season as it is celebrated on our campus. Today, Dr. Brian Butcher of the Metropolitan Andrey Sheptytsky Institute of Eastern Christian Studies reflects on the ways that Eastern Christians observe Advent.
---
This Forty Days' Fast is similar to the fast of Moses, who fasted forty days and nights and received the table of God's commandments. Let us also fast forty days and we too shall receive the living Word of God incarnate of the Virgin Mary, and partake of His Precious Body.
St. Symeon of Thessalonika (d. 1429)
Advent is one of four fasting seasons in the Byzantine Rite, as it is also in almost all the other Eastern Christian traditions (including the Coptic, Ethiopic, West Syriac and Armenian), although the exact duration of the Fast varies across the Churches. In the Eastern Orthodox and Greco-Catholic Churches that follow the Byzantine Rite—such as my own Ukrainian Catholic Church—the period of preparation for Christmas (traditionally termed "The Nativity According to the Flesh of Our Lord, God and Saviour Jesus Christ") lasts forty days. Hence it is sometimes called the "Winter Lent" before the "Winter Pascha"—if not by those living in the Southern Hemisphere! Beginning the day after the Feast of St. Philip, Nov. 14, it is also referred to as "St. Philip's Fast" (Pilipivka).
Unlike the Latin West, where the season has enjoyed a rich liturgical development in terms of the Propers (readings, chants, prayers) for the Mass and the Divine Office, as well as varied expressions of popular piety such as the Advent wreath and the crèche, the Byzantine East's Nativity Fast is a somewhat sober affair. The faithful are invited to abstain from meat and dairy products for the duration of the season, as is the custom for Great Lent—although in practice the Nativity Fast is observed with lesser rigour. Dark vestments are worn as a sign of penance, even if there are hints here and there, especially in the season's Sunday services, of the Feast in which the Fast will be fulfilled. As one of the recurring hymns appointed for Matins declares:
A strange and most wonderful mystery do I see:
The cave is heaven; the Virgin the throne of the cherubim;
The manger a room, in which Christ, the God whom nothing can contain, is laid.
Many people will take the opportunity to give alms or engage in other corporal works of mercy, as well as to go to Confession—to "clean out the manger of the soul, and line it with fresh hay," as one of my favourite priests vividly puts it. The Byzantine tradition recommends celebrating the "Mystery of Repentance" at least four times a year, during the fasting seasons (which also include the Apostles' Fast, falling between the end of the Pentecost Octave, and the Feast of Ss. Peter & Paul on June 29; as well as the Dormition Fast, two weeks before Aug. 15). One may, of course, do so more often, as necessary!
In times past, Advent served to prepare candidates for Baptism, in turn celebrated on Theophany/Epiphany (Jan. 6)—the original occasion in the East to commemorate the Lord's "manifestation" in both Bethlehem and the Jordan. Fasting, and indeed Confession, would therefore express a kind of solidarity with those readying themselves for reception into the Church. More basically, however, there abides in the liturgical piety of Eastern Christians a deep sense that a fast must precede every great feast, for the latter to truly be experienced as such. Thus, contrary to the contemporary Canadian trend of singing carols and hosting Christmas parties before Dec. 25, a trend which vitiates the traditional splendour of the once-beloved "Twelve Days of Christmas," observant Eastern Christians will still reserve their festal joy for Christmas itself—celebrated, however, for a full forty days, until the Feast of the Encounter (Candlemas, Feb. 2). If there is no feast without a fast, the obverse is (thankfully!) also true.
In sum, the Byzantine Churches exhort their people to watch for the Giver and be ready to receive His gift—which is, of course, Himself. The saying is no less true for being bandied about: "Jesus Is the Reason for the Season." As another Byzantine hymn extols:
Bethlehem, make ready for Eden has been opened for all.
Ephrata, be alert for the Tree of Life has blossomed forth from the Virgin in the cave.
Her womb had become a spiritual Paradise, wherein the divine Fruit was planted – and if we eat of it we shall live and not die like Adam.
Christ is coming forth to bring back to life the likeness that had been lost in the beginning.
On November 6, 2017, Director of the Canadian Catholic Bioethics Institute Moira McQueen, LL.B, M.Div., Ph.D, delivered the following Convocation Address to St. Augustine's Seminary: 
Your Eminence, Cardinal Collins, Bishop Kirkpatrick,  Rector Fr Gonsalves,  Dean Fr. Melo,  Professor Wong representing the President of  the University of Toronto, distinguished members of the Toronto School of Theology,  Faculty, Staff and Board of Governors of St. Augustine's Seminary, graduands, parents, families and friends: good evening, and thank you for the honour of addressing this Convocation.
May I first offer sincere congratulations to you, the graduands, on your achievements?  I expect you are experiencing some feelings of excitement and euphoria at reaching your goal, not to mention relief after all the hard work of the past three years or longer!
I wondered what advice I could give you.  What can I offer you as you move ahead?  I asked myself what pearls of wisdom I heard myself at my own graduations, but, truth to tell, I don't remember!  Perhaps I, too, was so caught up in those feelings of excitement and relief that I did not pay enough attention.
I decided to talk about the Cardinal Virtues: Prudence/Justice/Fortitude/ Temperance.
I think I can hear you murmur to yourself, sardonically:  how exciting!  It DOES sound rather boring, especially couched in that language.  Yet, isn't there a certain appeal to being wise, being just, being strong and being balanced?
I find that a simple but effective way of discussing the cardinal virtues can be found in a famous song by a Scotsman, Harry Lauder. It's called: "Keep right on to the end of the road."
Harry Lauder was a world famous vaudeville singer who,  during the First World War, organized and sang in concerts in London for the war effort.  In 1916 his only son, John, was killed in action in France.  Three days later, Harry recommenced his concerts, and went on to tour battle fields in France to encourage the soldiers.
He wrote at the time of his son's death:  "Everything has come to an end…" and "The board of life is black and blank."  Naturally, he was in deep mourning for his only child. Yet a few years later, in 1926,  he wrote a song which is still sung today and which demonstrates his personal faith and trust, no matter what…and it has inspired people in and far beyond Scotland ever since.
The chorus to the song is:
Keep right on to the end of the road,
Keep right on to the end,
Tho' the way be long, let your heart be strong,
Keep right on round the bend.
Tho' you're tired and weary still journey on,
Till you come to your happy abode,
Where all the love you've been dreaming of
Will be there at the end of the road.
I acknowledge the words could sound sentimental, emotive, and, when sung, a bit 'rumpty-tumpty,' but I find it highly effective, memorable, and, in the end, emotional in a good way. I think that's because, like all expressions of the truth about human nature, it expresses more than a hint of a deep universal knowledge that points to the best in the human spirit. That knowledge encourages us and sustains us on the journey, and especially those of us who profess our faith in God and who trust God's plan for us.
After all, to 'keep right on' or to persevere:
Takes someone who is wise about reality… I call that Prudence
Takes someone who is open to God's plan for reality…Justice
Takes someone strong in his or her convictions about being faithful in the world…Fortitude
Takes someone balanced about living in the world while looking towards the end…Temperance
I want to tell you a little anecdote.  When I was in Newfoundland recently, a religious sister told me she had been talking and praying with a priest friend who was struggling with cancer and needed sympathy and encouragement.  She remembered a song from her childhood that her parents had taught her. She sang it to him and she thought it had helped him. The song was "Keep right on to the End of the Road," and the coincidence of her telling me about this just a few weeks ago confirmed for me that choosing the title for this address at a theological graduation wasn't too 'zany!'
What will people be looking to you for, on the road you will travel as theologians, as priests, as lay ministers, as educators, or on whatever path you find yourself?
People might expect some theological knowledge, a thirst for justice,  commitment and  strength in your faith
They might expect you to be someone who is reasonable, balanced,  temperate in his or her life style
They will hope you will have insights, be able to explain the faith when they have questions or doubts
They will look for some enthusiasm for evangelization, so badly needed today
But they are not looking for only theological knowledge, or even witness! People will always need understanding, compassion, help with their problems, acceptance, encouragement: the pastoral side of  ministry is demanding in a very different way, and no doubt you will be very good at it and you will help a lot of people along their road, which is the point, after all, of pastoral ministry. But for the ministers themselves, that road can also be difficult. This reminds me of a famous poem by the English poet, Christina Rossetti, which appeared in the Oxford Book of English Verse in 1919.   It's called "Uphill."
UPHILL  
Does the road wind up-hill all the way?
Yes, to the very end.
Will the day's journey take the whole long day?
From morn to night, my friend.
But is there for the night a resting-place?
A roof for when the slow dark hours begin.
May not the darkness hide it from my face?
You cannot miss that inn.
Shall I meet other wayfarers at night?
Those who have gone before.
Then must I knock, or call when just in sight?
They will not keep you standing at that door.
Shall I find comfort, travel-sore and weak?
Of labour you shall find the sum.
Will there be beds for me and all who seek?
Yea, beds for all who come.
Rossetti reminds us that some roads are bound to be long and difficult, and we know we all get lost on many roads, literally and figuratively.  To what or to whom will you turn on that uphill road?   I suggest turning to prayer, grace, the Sacraments, the power of the Spirit to help us exercise the virtues, and, most likely, to other people who will carry us when we need them…and we will!…as we, in turn, will carry them. Within the Body of Christ there is always help, for the ministers to and of that Body as well.
I think we can learn many lessons about the uphill road from paying attention to our present Pope's emphasis on mercy.  The need for forgiveness and mercy has always been at the heart of the Christian mission, and there are countless examples of the need for being merciful and the need to receive mercy, forgiveness and love in the Pope's many writings. To take just one example, in his 2015 message for the World Day of the Sick, Pope Francis spoke of Sapientia Cordis, the Wisdom of the Heart, a way of seeing things infused by the Holy Spirit in the minds and hearts of those who are sensitive to the sufferings of their brothers and sisters and who can see in them the image of God. Wisdom of the Heart means going forth from ourselves towards our brothers and sisters, by not judging them, by showing solidarity, by forgiving, by taking time to be with them. In Evangelii Gaudium, Pope Francis sees going forth from ourselves towards our brothers and sisters as one of the two great commandments which ground every moral norm and also as the clearest sign for discerning spiritual growth in response to God's completely free gift. So, here we have some food for the journey on the spiritual road…
In the moral and spiritual life, I believe we can  learn valuable lessons from what we tend to call the secular world, since the cardinal virtues are not reserved to religious people.  For example, if you saw the movie "Dunkirk," you would have become aware of many incidents of bravery, self-sacrifice, altruism and heroism.  To take just one example: one of the main characters is one of the many small boat owners who sailed across the Channel to rescue stranded soldiers in danger, literally against all odds. He exhibits quiet and dogged courage and inspires others with his sense of mission: he is prudent  (for example  his knowledge of the sounds of different aircraft helps his crew to avoid aircraft fire by his capacity for precise timing. "NOW!" he cries, and the boat shifts directions just in time);  he shows a keen sense of justice (accepting it as his duty to help and to rescue the endangered  soldiers and risking his own life); he shows  fortitude (in the face of  both air attack and the risk of torpedoes,  even although the boat is tiny); he is measured and balanced ( he is compassionate towards a soldier with shell shock whom they rescue,  a man who turns out to be volatile and dangerous, and whom the others fear and reject).  Here we see all the cardinal virtues, present and enacted in one character! Granted, I'm talking about a movie, but it is based on a true story.  In this month of November, and especially so close to Remembrance Day,  we hear many of these true stories and accounts of virtuous heroism and altruism, memorialized by Winston Churchill in his famous speech rallying the United Kingdom before the expected German invasion:  "Never in the field of human conflict has so much been owed, by so many, to so few."
(Side note: I do wonder, though, if anyone else go to the movies identifying the cardinal virtues or the lack of them in the plot? It's an interesting activity!)
So, I've referred to a song, a poem and a movie. You're possibly wondering why I would choose such examples at a graduation of theology students to illustrate the cardinal virtues!  I think many real life stories or artistic forms of all kinds are valuable. If they possess some deeper meaning and touch our spirit, they can 'speak' to us.   Second, real life experiences, as well as the power of imagination and the impact they can make on our consciousness, can take us into the realm of the transcendent,  where we are close to God. This is the realm in which our deepest religious and existential questions arise, where we ask ultimate questions, the ones which factual knowledge alone cannot resolve for us.  What is our vocation? What form should it or will it take? What is our duty, our response to God's call, our mission?  What will be the road, or roads, for us?  What will we meet on that road? What will be there at the end of the road for us? And does the road wind uphill all the way? Rossetti answers: yes, to the very end!
It will be challenging for you when church teaching and popular views do not square.  It will be challenging to maintain your beliefs despite social trends. It will be challenging to be labelled as old fashioned and to have your moral views dismissed because they are 'religious.'  Certain individuals and groups are downright hostile to anyone who speaks or acts from a religious stance. That can make it hard to say what your conscience tells you, to say what YOU truly believe!  Perhaps, like St Thomas More, although hopefully not with the same results, you might be the only one espousing a certain viewpoint in a specific situation, and then you will have to call upon the power of the Spirit to help you. That's when your practice of prayer and practice of the theological and cardinal virtues will help. You could find yourself alone on the road, but you will not give up! You will pray for courage and perseverance: "… let your heart be strong, keep right on round the bend…"
When you have doubts, when your ministry hits a major bump, when things seem too much, as indeed they do for every one of us, at some or many points:  "Keep right on to the end."
And, of course, this is fundamental Pauline theology, c.f., Hebrews 12: 1-2:
"Therefore, since we are surrounded by so great a cloud of witnesses, let us also lay aside every weight, and sin which clings so closely, and let us run with endurance the race that is set before us, looking to Jesus, the founder and perfector of our faith, who for the joy that was set before him endured the cross, despising the shame, and is seated at the right hand of the throne of God."
The throne of God is undoubtedly Sir Harry Lauder's 'happy abode,' Christina Rossetti's 'beds for all' and the salvation of bodies and souls portrayed in "Dunkirk."  There are many roads to the same abode, and I wish all of you, graduands and your families, joy, mercy, forgiveness, grace, prudence, justice, fortitude and temperance on those roads as you begin the next part of your journey, in fact, to the very end.
"Pietism?" "Devotionalism?" Maybe even "escapism?" People learning about the distinctive approach of Eastern Christians to academic theology, might easily presume that their stress on corporate prayer is just one of these "isms." For more than thirty years, the Sheptytsky Institute of Eastern Christian Studies, now at the University of St. Michael's College, has issued a schedule of daily worship that accompanies the Institute's class schedule every semester. The liturgies take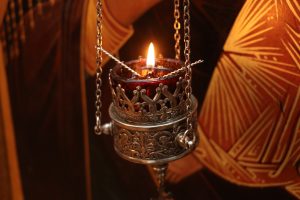 place in the basement of Elmsley Hall in a space refurbished for Byzantine Rite services. Moreover, Windle House, the new home of the Sheptytsky Institute, also houses a small oratory on the second floor that is used for smaller group prayer. On some days, up to three services can be taking place in these rooms – all celebrated by Eastern Christian communities associated with, or invited by, the Institute. The key thing to note is that these are not seminary services. The worshipers are rarely future ordinands.
Why this emphasis on worship as part of an academic theology program, nay general university program? The reasons are actually very modern – in fact, post-modern – which is why the suggestion of "devotionalism" etc. is ironic. Among the great insights of the social sciences as regards education, is that learning is enhanced when it is holistic. People – not brains – learn. Or maybe put better: while the cerebral is crucial for some forms of knowledge, wisdom as well as many intellectual reflexes and sensibilities are best acquired when the whole person in engaged.
Apply this to theology. What happens to our knowledge about the divine, when knowledge of the divine wanes? Moreover, where is knowledge of the divine acquired? Certainly, ministry to the "least of the brethren" and dynamic human relationships, not to mention study and personal prayer, are crucial for the acquisition of such knowledge. However, corporate prayer, according to a canonical liturgical tradition, holds a special place. Worship provides a particular form of "tacit knowledge." The latter notion, developed by contemporary thinkers like Michael Polanyi, refers to a form of pre-reflexive apprehension that serves to filter reflexive, or analytical cogitation. In other words, it's a "matrix" that helps a person determine what is believable. Even the most logical and reasonable ideas will not be countenanced if one's tacit knowledge blocks them.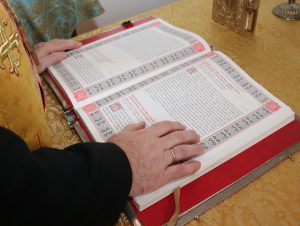 Belief and faith are the air that theology breathes. That "air" circulates and is purified far better when it is not filtered out by a negative tacit knowledge grounded in suspicion, resentment and alienation. Trust, forgiveness and integration are central to dynamic theologizing, and these are uniquely acquired when day after day we allow ourselves to bodily experience the One who covenants, the One who forgives unconditionally, and the One who heals all disintegration (we Byzantines speak of phtharsis – corruption). Liturgical services provide an opportunity for students to bathe in sung doctrine, allowing the Church's teaching to permeate the subconscious. And the ritual enactment of reconciliation, joy, and sacrifice enable these core experiences to become the stuff of second order reflection. Oh, and did I mention reverence? God's Word, a key focus of any solid theology is venerated before it is dissected. Doing all of this in community, on a daily basis, helps theologians avoid sidelining such spiritual exercises as they understandably fret about footnotes and philosophies.
In sum, what transpires in chapel is "theologia prima"; while what occurs in the classroom is "theological secunda." The former is the pre-reflexive experience of knowing – yet without the ability to critically articulate what is known. The latter is the discursive, conscious, analytical knowing that theology departments foster. In our day, the two categories have been elaborated by the late Yale liturgist Aidan Kavanagh and his University of Notre Dame disciple, David Fagerberg. It is probably no accident that Kavanagh worshiped in the Melkite Rite, and Fagerberg remains the best Eastern Orthodox liturgical theologian alive today, even though he is Roman Catholic.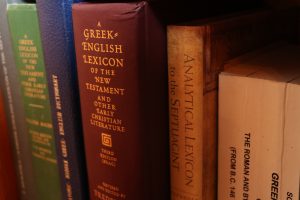 We Eastern Catholics (e.g. Ukrainian Greco-Catholics, Melkites, Maronites, Chaldeans etc) were called upon by Vatican II to develop our own theologies. Before the Council, we were only allowed distinctive rituals and canonical legislation. The University of St. Michael's College stands out as the first major university in North America to welcome an institute committed to helping Eastern Catholics fulfill the mandate of Vatican II.
Eastern Catholics have been weak indeed when it comes to theologia secunda. Wars, famines, brain drains, discrimination etc in the ancestral homelands have impeded the growth of the latter. But how we Eastern Catholics dream of the intellectual dynamism – and ecclesial renewal – that will ensue when "prima" and "secunda" become "una."
---
This is a transcript of a reflection delivered in the Sheptytsky Institute Chapel before the Collegium Annual General Meeting on Oct 20, 2017. Fr. Peter Galadza, PhD, is the Director of the Sheptytsky Institute of Eastern Christian Studies, University of St. Michael's College in the University of Toronto.
Some timely words from a deeply respected friend of USMC, Professor Emeritus Michael Vertin. These were first delivered at the Commissioning Mass for the Faculty of Theology, on 15 April 2016.
As I complete forty-five years of teaching at St. Michael's, many things stand out for me far more clearly than when I began my first course. One of those things is the importance of encouraging what I would call "the habit of wholeness" in one's students. The habit of wholeness is the Catholic principle, in the basic meaning of the Greek adjective "katholikos": "kata" — "completely," and "holos" — "whole." It is the worldview of exhaustive inclusivity, of "ecology" writ large. It is the personal predisposition toward wondering about and responding rightly to absolutely everything: everything on the earth, under the earth, in the heavens, and beyond the heavens; everything past, present, and future.
Most of us here are or at least to some extent will be teachers. If we envision our responsibility as anything more than giving our students information, we face two challenges, no matter whom we are teaching. One challenge is to skillfully think out, organize, and present the ideas we want to share. But the other challenge is more basic. Unless the students are eager to hear and discuss our ideas, the teaching exercise is a waste of time. All of us know how quickly we shut down when faced with someone giving a detailed answer to a question we do not have! How then can a teacher meet the challenge of evoking students' interest in big ideas in an atmosphere where the most common attention-grabbers are packaged in bits and bytes? And what about a really big idea, such as the one we heard in today's second reading: "Whoever eats my flesh and drinks my blood has eternal life, and I will raise him on the last day"?
Early in his career, Bernard Lonergan remarked: "If you want to be an effective teacher, begin by discovering what your students are curious about. What are their real questions? Then conduct your course so it connects with those questions." Perhaps Lonergan's remark gives us a pedagogical clue.
Suppose that initially we bracket what we want to share with our students. Suppose that we begin instead with one or more concrete exercises intended to evoke their experience of their own most basic wondering, and then invite them to talk about that experience if they wish. For everyone wonders, though not everyone thinks about their experience of wondering, much less talks about it. If you can evoke it and then get even a few students to talk about it, you can be sure that everyone will be thinking about it. And that in turn can give you fertile soil in which to grow your course.
Fruitful examples of the type of pedagogical exercise I'm suggesting will depend upon your particular personality, your particular students, and your particular topic. Over the years, I have developed many such exercises, keyed to various students and various topics. Let me sketch an updated and expanded version of one I first used during the summers following my last two years as an undergraduate. I was serving as a senior staff member at a Boy Scout camp in northern Minnesota.
Of course the best way to get in on this exercise is to engage in it, not to think about it or try to imagine it. But for the moment, we must be content with imagining. So imagine yourself with a group of your students, gathered quietly outdoors in a large open area far from city lights, late on an April evening, beneath a sky with no clouds and no moon. Imagine that you and your students meditate together on the following succession of seven ideas that collectively manifest the magnitude of the universe, and that you then share your reactions with one another.
1. If you watch someone a block away who is shingling a roof, you see the hammer slam down an instant or two before you hear it. But if you point a powerful flashlight even at some far away tree, you can discern no difference between when you turn it on and when you see the tree illuminated. For light travels much faster than sound. If the flashlight were powerful enough to send a beam of light around the entire world, the beam would circle the world more than seven times in just one second.
2. During the daytime, at any given instant the sunlight we see was emitted by the sun around 8 minutes earlier. For the sun is much farther away from us than the tree is.
3. Now let's look up at the North Star, the end star in the tail of the constellation Little Bear [or Little Dipper]. The light we see was emitted by the North Star 323 years ago. That's 66 years before Wolfe defeated Montcalm in 1759 at the Battle of Quebec. In fact, the North Star could have blown up and vanished completely in 1759, but we won't know it for another 66 years. Nonetheless, as stars go, the North Star is quite close to Earth.
4. Next, let's look toward the southwestern quadrant of our April sky. There's the constellation Orion, the Hunter. To the left is Canis Major, the Big Dog that follows Orion. And within Canis Major, you can see the star VY. More precisely, you can see the light that started heading toward us from VY around 5,000 years ago. That's 3,000 years before the birth of Jesus. It's more than 1,000 years before Abraham. It's around the beginning of recorded human history.
5. The light we see from the so-called "Big Bang," the originating event of "our" universe, was emitted more than 14 billion years ago.
6. We cannot exclude the possibility that the beginning, ultimate expansion, subsequent contraction, and death of "our" universe is but a single set of events in an indeterminate sequence of prior and subsequent universes.
7. In a purely spiritual realm, distinct but not separate from the realm of matter and embodied spirit that we are well acquainted with, is the radical ground and ultimate goal of all universes. For it is the radical ground and ultimate goal of all that was, is, and will be. It is what Christians affirm and worship as the divine Trinity.
Let me conclude with a culminating suggestion, expressed in terms familiar to students of theology, which finally means all of us. Growing in the habit of wholeness is one way, though not the only one, of growing in openness to the habit of holiness.
Michael Vertin
University of St. Michael's College in the University of Toronto