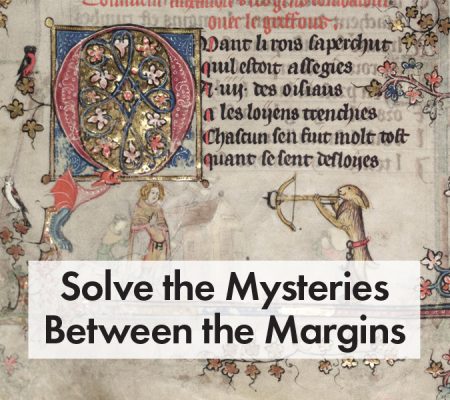 The Boyle Seminar brings first-year students to the intersection of Celtic and mediaeval cultures. The Seminar, inspired by the work of Fr. Leonard Boyle, an internationally-renowned scholar of manuscripts and long-time figure on St. Michael's College campus, invites students to investigate layers of history, analyse mediaeval books, and take language instruction in Latin or Irish.
Through lectures, seminars, language instruction, workshops, and guest speakers, students will study texts and their stories in their own times and over the centuries.
The course is taught by University of St. Michael's College Assistant Professor Alison More.
Courses
Apply