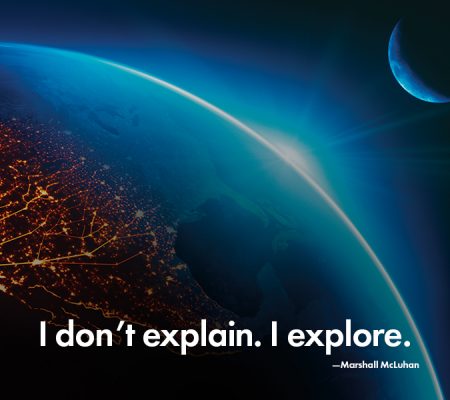 St. Mike's McLuhan Seminar is an exploration of the relationship between creativity and technology. Marshall McLuhan (1911-1980), one of the most charismatic and wide-ranging thinkers of the 20th century, taught at St. Mike's from 1946 until his death in 1980.
The Seminar is inspired by McLuhan's innovative thinking. First-year students will explore how the humanities relate to other fields of thought in addressing the individual, social, and cultural experiences and effects of technological innovation.
University of St. Michael's College professor Paolo Granata, an expert on McLuhan's work, will teach the course, which also includes a one-week international learning experience in Silicon Valley, California, during the Winter Reading Week.
Travel scholarships will be awarded to successful applicants who are registered at St. Michael's College.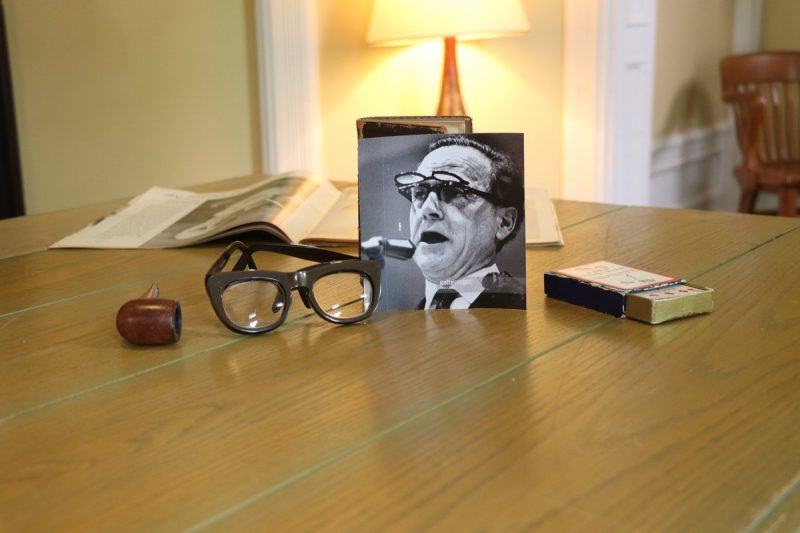 What is the course?

SMC155H1, the McLuhan Seminar in Creativity and Technology, is a half-course worth 0.5 credits. It will be offered in Winter 2023. The course consists of lectures, seminar discussions, guest speakers, and a one-week international learning experience in Silicon Valley. You will explore how creativity makes innovation possible and influences our individual and social responses to technological change.

What will I be reading?

Some of the material you'll be reading could include selections from:

• Marshall McLuhan's Laws of Media: The New Science and Take Today: The Executive as Dropout

• Adam Grant's Originals: How Non-Conformists Move the World, a book about recognizing good ideas, facing doubt, and choosing how and when to act

• Walter Isaacson's bestselling biography Steve Jobs

• Ashlee Vance's Elon Musk: Tesla, SpaceX, and the Quest for a Fantastic Future, a biography that explores the role of inventors and entrepreneurs in the global market

• Timothy Ferriss' Tools of Titans: The Tactics, Routines, and Habits of Billionaires, Icons, and World-Class Performers

• Silicon Valley (HBO TV series)

What about Silicon Valley—when do I go? Are there fees?

The course includes a one-week international learning experience in Silicon Valley over Winter 2023 Reading Week. You will visit some of the legendary global symbols of world-changing innovation and the creative giants of the world's tech economy.

In advance of the trip, you will receive more detailed information as well as safety training and other preparation.

All students admitted to the McLuhan Seminar in Creativity and Technology are responsible for their own airfare and incidentals. The cost of room, board and programming are partially covered by an ancillary fee for this course that is applied to your student account during registration for this course. The fee amount is $1,500.

If you are registered as St. Michael's College student and you are accepted into the McLuhan Seminar, you are eligible to $1,000 travel scholarship.

Please note that trip dates are subject to change. The University of St. Michael's College follows the guidance of government health authorities and the Faculty of Arts and Science when arranging student travel.

Why should I apply?

The McLuhan Seminar introduces you to university-level studies on a small scale, with students who share your interest in creativity, technology, and international experience. You will experiment with interdisciplinary and critical thinking, access path-breaking new research, and engage with some of the most popular, profitable, and recognized sources and sites of human connectivity today. As a member of the very first class you will inspire future generations, forge lifelong friendships, and help create exciting new ways for St. Michael's to flourish as the centre of Catholic intellectual life at the University of Toronto.
Courses
Apply