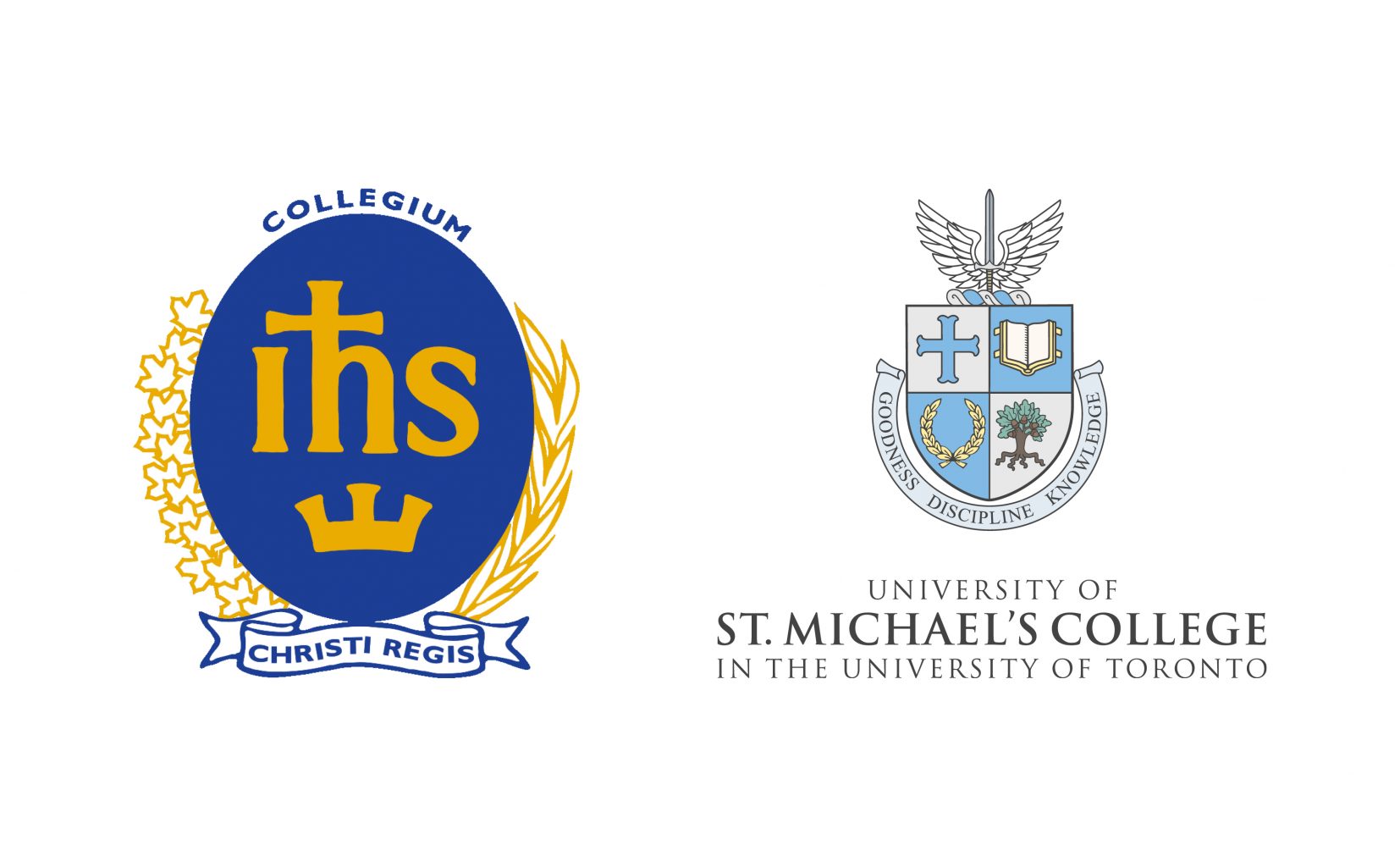 Boards Approve Regis St. Michael's Federation MoA
On October 20, 2022, the Regis Governing Council and USMC Collegium each approved the Memorandum of Agreement (MOA) between Regis College and the University of St. Michael's College, and authorized the respective board chairs to sign on behalf of the governing bodies.
Learn more about the agreement: https://stmikes.utoronto.ca/regis
---
June 17, 2021
The governing bodies of Regis College and the University of St. Michael's College have authorized the Steering Committee, co-chaired by Dr. Peter Warrian, CM and Dr. Don McLeod, CSB, to develop a Memorandum of Agreement, in consultation with appropriate legal advice, to guide a federation of the two institutions. Approval was based on a report and recommendations produced by the Committee over the past nine months, and comes following a joint session of the Governing Council of Regis College and the Collegium of the University of St. Michael's College.
The goal is to have an MoA ready for examination and approval by the Governing Council and Collegium by September/October 2021.
The Steering Committee will now strike an Implementation Committee and engage with a legal team to work on the MoA.
Since the Steering Committee was struck in September 2020 it has been working diligently to develop proposals in response to its mandate:
to forge a world-class centre of excellence in Catholic theological study whose mission is to promote teaching, research, and formation to serve the needs of the Church and society, here in Canada and globally;
to consult all stakeholders (including the administration, the faculty, staff, students and alumni/ae, of each institution, as well as the sponsoring religious orders/ congregations);
to continue and cultivate a cordial relationship with the Archdiocese while keeping the Cardinal informed of plans and ongoing developments;
to orient governance of Regis and St. Michael's to a deepening union for the sake of enhancement of their mission.
Regis College is the Jesuit Faculty of Theology at the University of Toronto and one of North America's leading Roman Catholic ecclesiastical faculties. St. Michael's Faculty of Theology is the graduate division of the University of St. Michael's College, a Roman Catholic university established by the Congregation of St. Basil and federated with the University of Toronto, offering both basic and advanced graduate degrees.
For more information, visit: stmikes.utoronto.ca/regis