Fr. Gustave Noel Ineza, OP, is a doctoral student at St. Michael's Faculty of Theology. Born and raised in Rwanda, he lived through the 1994 genocide against the Tutsi and went into exile for a month in what was then Zaire. His family left the refugee camps and returned to Rwanda after three members of his family developed cholera. He studied in the minor seminary and joined the Dominican Order in 2002. He studied Philosophy in Burundi, and Theology in South Africa (SJTI/Pietermaritzburg) and the UK (Blackfriars/Oxford). Ordained in 2014, he worked for Domuni (www.domuni.eu) and was a chaplain to university and high school students. In 2018, he came to Canada to pursue studies in Christian-Muslim dialogue. He is currently reading on post-colonial approaches to the taxonomies assigned to religious traditions (Muslims and Christians) by colonial powers in Rwanda.
---
The Other Sister
The COVID-19 pandemic has taught many to value more highly essential workers who are usually underpaid after long hours of vital work. Nurses are among the most praised as they daily risk contracting the virus while trying to offer a treatment to the sick. It is not the first time that nurses, women in particular, have risked their lives to save other people's lives during pandemics. Several pandemics affected the pre-modern world. Some of those who offered treatment to the sick were non-cloistered women religious whose identities have not been comprehensively studied. These women were part of bigger movements which flourished in the Middle Ages and Early Modern Times. 
In September 2020, I joined a team of academics as an assistant researcher to Dr. Alison More. Dr. More is the undergraduate Medieval Studies coordinator and the inaugural holder of the Comper Professorship in Medieval Studies at the University of St. Michael's College. She works on a joint project with Dr. Isabelle Cochelin (Department of History & Centre for Medieval Studies/UofT), and Dr. Isabel Harvey (Department of Humanistic Studies of the University of Venice Ca' Foscari). The project is called "The Other Sister" and its focus is "women who pursued forms of religious life outside of the cloister in medieval and early modern western Europe and New France." The other members of the project are Dr. Angela Carbone (University of Bari Aldo Moro) and Dr. Sylvie Duval (Università Cattolica in Milan), research assistants Laura Moncion, Emma Gabe, and Meghan Lescault (Centre for Medieval Studies or Department of History/UofT), and Camila Justino (USMC Book and Media and Mediaeval Studies).
The women studied are known by many names, including beguines, tertiaries, recluses, oblates, secular canonesses, lay sisters, pizzochere, bizzoche, beatas, and others. Their names and forms of life varied according to location. Our research group organizes thematic meetings which are the main venue for discussing current research, and recent books, chapters in books, articles, both published and forthcoming. As the COVID-19 pandemic has affected people's movements, presenters invited from different academic institutions around the world working on aspects of the project meet by Zoom each month. Although the situation has made it impossible for people to have actual face-to-face meetings, it has allowed those on different continents to virtually meet.
To date, the group has prepared and successfully conducted five thematic meetings. The first meeting was entitled Women Serving Enclosed Women (held on September 29, 2020), the second was on Working in Premodern Hospitals (October 27, 2020), the third's theme was Charity, Caregiving and Female Social Roles from the Middle Ages to the Early Modern Period (December 17, 2020), the fourth was on Naming The Other Sister: Tertiary, Lay, or Penitent? (February 8, 2021), and the fifth was held on Medieval and Early Modern Beguines, from Provence to Northern Europe (March 15, 2021). Details about those thematic meetings are found on the group's blog.
The attendance has recently been reaching about 40 participants, mainly professors, post-docs, and PhD students from around the globe, all interested in the subject. Our discussion inevitably yields new insights which cross the usual temporal and geographic boundaries.
The main group of the ten researchers attached to "The Other Sister" has working meetings where we prepare the rest of our activities: thematic meetings, workshops for larger audiences, a workshop for our members on using ArcGIS Software to create maps of the communities of non-cloistered religious women, the construction and development of a blog, etc. The blog is named "The Other Sister." It presents an overview of research and has space for recent updates and news of importance or interest to our community of scholars.
On a personal note, with this project I am learning about historical methodologies that do not aim at proving hidden agendas but analytically and objectively examine all possible data. Also, I have gained a new perspective as a student in Christian-Muslim relations. My usual methodology is historical and postcolonial. It investigates silenced and othered voices in my country's religious identity construction. I have learned much from "The Other Sister." Apart from the finesse in the communication of the members and the rigour in the historical research with its requirements for accuracy, I have come to appreciate the academic enthusiasm involved in understanding subjects that touch a given identity. I am also interested in understanding the power relationship between identity and those who write history: in our case, the image given to these non-cloistered, lay-religious women by predominantly male and clerical historians.
Our work values the religious zeal of women who were willing to live a life given to the poor, the sick, prayer, and teaching, often in the face of incomprehension and negative judgment from their society and the Church. Some were considered heretics or witches simply for wanting to live this life outside the walls of a cloister. A deconstruction of the meta-narrative on them that at times portrayed them as uncontrollable dangers to the Christian faith aims to restore their proper image. As the Church strives to include women in its decision-making bodies, it will surely be inspired by the findings of "The Other Sister" project, and the genius of the women working on it.
---
Read other InsightOut posts.
Maya Martin-Spisak is a third-year student majoring in History, with a focus in Law and History, and double minoring in Linguistics and Book and Media Studies. She is from San Diego, California but has also lived in other parts of the U.S., the Philippines, Belgium and Taiwan. At St. Mike's, she has served in various roles in the Mentorship Program, Orientation, Residence Council, and House Councils. She is currently serving as the Mentorship Program Coordinator and Residence Council President.
---
My Experience as an Asian-American Woman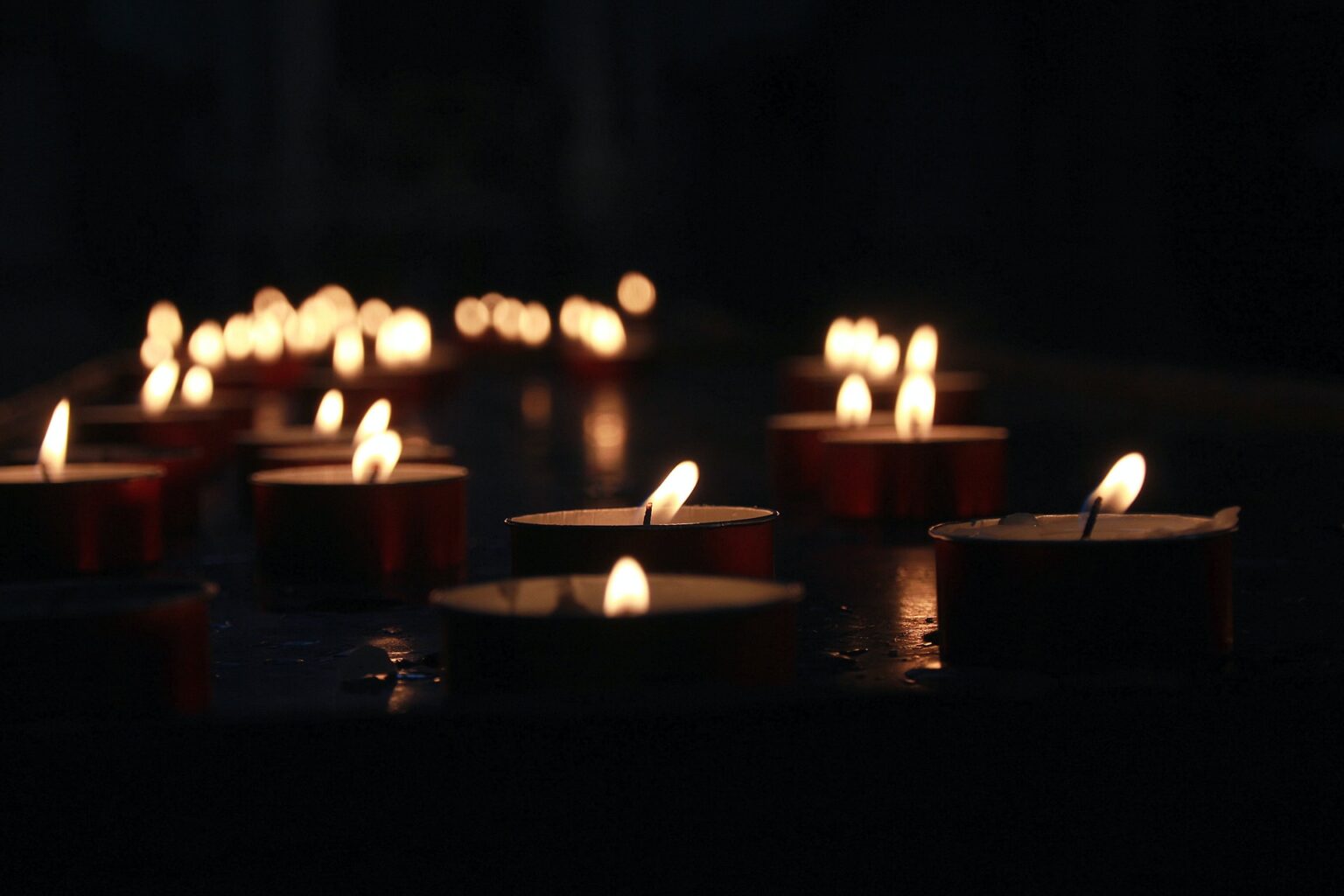 Firstly, I want to acknowledge that the following article is about my personal experience and is not meant to represent anyone else's.
I was originally going to write about my 58 days in self-isolation quarantine. However, due to the recent events in Atlanta and the steep rise in Asian hate crimes, I thought it was more suitable to write about my experience as an Asian-American woman, though I'm not sure what to write. There's so much to unpack and I don't know where to start without feeling overwhelmed. How am I supposed to react when people who look like me are the targets of assault and hate crimes? How are we supposed to speak with our communities in a way that is productive for everyone, including people who refuse to acknowledge the hardships of minority communities? There isn't one way or easy answer to any of this. I'm still mulling over these questions and processing all the events that have happened in the past year. But I'll tell you what I've come up with so far:
The murder of Sarah Everard was gut-wrenching. She took every safety precaution she could on her walk home. Everard's case highlighted the violence and harassment women face. And not even two weeks later, we wake up to hear about the terrible events in Atlanta. It gave me a wave of emotions. I was devastated to hear about more violence against women and yet another mass shooting in my home country. It broke my heart that someone had deliberately targeted the spas and killed Xiaojie Tan, Daoyou Feng, Hyun Jung Grant, Suncha Kim, Soon Chung Park, Yong Ae Yue, Delaina Ashley Yaun Gonzalez and Paul Andre Michels. I felt infuriated when Captain Jay Baker defended the killer, saying that he was having a "bad day." And I was scared by the thought that I or someone I knew could be a victim of another attack. But through all that, I was and still am thankful for my friends and family who reached out to offer their support.
Later that day, I tried going on a walk to recenter myself but after reading about the significant rise in Asian hate crimes in Canada, I found myself on edge and looking over my shoulder the entire time. As a woman, I'm always careful of where I go. However, due to recent events, I have felt like I needed to be even more cautionary because I am an Asian woman and I felt like those two factors made me a very vulnerable target. It was similar to a feeling I had almost a year ago at the start of the pandemic: people who looked like me did not belong here. Rewind to this time last year: It was after one of former U.S. President Donald Trump's press conferences where he had blamed China for the spread of COVID-19 and referred to it as the "China virus." I had gone to a store to pick up some moving supplies where I seemed to be one of two East Asian people there. The other customers in the store made a point to avoid the two of us at all cost as if we were the only two people who could carry and spread COVID-19. The customers didn't care about how close they stood to each other as long as the other East Asian person and I weren't near them. In both cases, I was scared of the people who were scared of me because of their prejudice against Asians.
This prejudice is not new; it has been around for a long time. In Canadian history, many policies have codified Asian prejudice into law. The Chinese Immigration Act of 1885 made it so that the Chinese were the only ethnic group required to pay taxes to enter the country, and through the Chinese Immigration Act of 1923 the government banned Chinese immigration with little exceptions. An indirect result of these acts was the model minority myth, along with micro-aggressions, stereotypes, slurs, and fetishization—all of which are still present today and things I have experienced.
It's taken a lot of effort to work through my identity. I am a Chinese adoptee raised in an American family. I don't speak Mandarin, celebrate a majority of Chinese holidays, or have Chinese family members. When I was younger, I didn't feel part of the Asian community. But even then, I had internalized and normalized a lot of the micro-aggressions, stereotypes, and model minority myths used against the Asian community. The "(you are not American, you are a foreigner) where are you really from?" and the "You're good at that because you're Asian." I found myself discrediting my achievements and hard work by attributing them to my ethnicity instead. There was a point where I wished I had paler skin and Eurocentric features because of the media around me. I grew up in a household that pushed me to study what I wanted, but I still felt ashamed when I decided to major in the humanities over STEM because of the Asian STEM stereotype. And yes, being polite and successful are great traits to strive for but the model minority myth takes those characteristics and erases the rich diversity of Asian–North American backgrounds by creating a monolithic monster full of misconceptions. It took me years of work to break down those internal stereotypes, prejudices, and myths that had been part of my foundations from an early age. And I know I'm not done. Erasing those preconceived notions and internalized racism will be something I have to work on for the rest of my life.
In relation to recent events, I am grateful that people have taken to their media platforms to educate themselves on facts and misconceptions about Asian communities. But it's not enough. It takes a lot of time to read, question yourself, and feel uncomfortable to undo the prejudices that are rooted deep within ourselves. And it's important to listen to the stories and experiences people give, they can provide a perspective you might have not thought of.
Overall, my experience as an Asian-American woman has been difficult at times but I wouldn't change it. I've grown a lot and become more confident in my own skin and great heritage. I hope other people find ways to do the same.
---
Read other InsightOut posts.
Oghogho Abigail Iyekekpolor is in her 3rd year double majoring in Neuroscience and Psychology and minoring in Practical French. In her time at St Mike's, she has served as an Orientation Leader and the Student Life Programming Assistant. Last year, she launched the #SOULSofSMC social media campaign. She is currently serving as a residence don.
---
Black History IS History
When I first started writing this InsightOut, I honestly felt a bit apprehensive. While I'm grateful for the opportunity to share my thoughts, I can't deny the nervousness that comes with it. Talking about Black History Month is like opening Pandora's box: it calls to mind slavery, the Civil Rights Movement, #BlackLivesMatter Movement, police brutality, systemic racism, generational trauma. It's a dense topic and almost impossible to talk about everything without getting sidetracked by feelings of anger and exasperation. It's quite daunting, and although part of me doesn't want to exclude anything, what I want to talk about most is what Black History Month represents to me, especially based on the things I've learned in the past 12 months.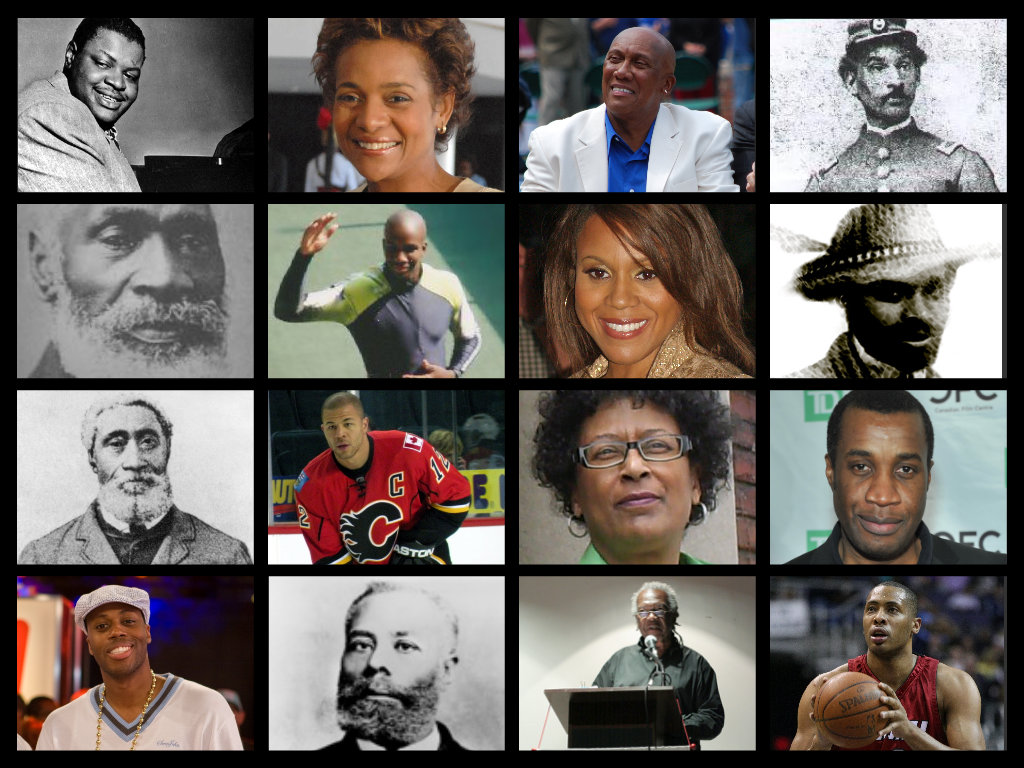 Originally, Black History Month was "Negro History Week," introduced by African American scholar Dr. Carter G. Woodson in February 1929. The aim was to raise awareness of the experiences of Black people in America and around the world while celebrating their great achievements. Woodson set the week in February to incorporate the birthdays of Abraham Lincoln and Frederick Douglass, two Americans who played an instrumental role in shaping Black history in the United States. The celebration gained strong momentum in the years to follow and by the 1970s Negro History Week became Black History Month. In Canada, the House of Commons officially recognized February as Black History Month in December 1995, following a motion by Dr. Jean Augustine, the first Black Canadian woman elected to Parliament.
Since then, Black History Month for many of us growing up in North America has been about celebrating figures of the past. We learn about the wise words of Martin Luther King Jr. in his "I Have a Dream" speech, the brave actions of Rosa Parks, the fortitude of Malcolm X, groups like the Black Panthers and so on. These are a few among many strong people who fought the great battle against racism, and "we as a people are soooo much better for it now!" As a young Black girl who'd had her skin called poop and her foreign name mocked countless times I was more than willing to accept this narrative. A whole month to celebrate people who looked like me—what could be better? I practically worshipped people like Harriet Tubman and Maya Angelou when I was in elementary school.
And then I saw a story about Trayvon Martin on the news when I was 12 years old. I always feel a pang in my chest when I think about this because it was the first time I truly felt afraid to be Black. Then came Eric Garner. Tamir Rice. Sandra Bland. Andrew Loku. Alton Sterling. Philando Castile. Elijah McClain. Ahmaud Arbery. D'Andre Campbell. Breonna Taylor. George Floyd. Regis Korchinski-Paquet.
Evidently, that great battle against racism is not over.
This isn't an attempt to discount the invaluable contributions of the larger-than-life individuals we usually celebrate during Black History Month, those who have galvanized movements and brought about invaluable change. But it is a call-out and a reflection. Black History Month isn't only about the greats of history or people of the past. It's also about ordinary people who have been and continue to be brutalized without any regard for their human dignity, just because of the colour of their skin. It's about how #BlackLivesMatter is treated as a political statement rather than a simple affirmation. And, very importantly, it's about knowledge and empowerment.
I'm currently taking the course SMC300, a special topic under Book and Media Studies taught by Emilie Nicolas on #BlackLivesMatter in the Media. Previously, we discussed the experience of learning about Black history in Canada and how sub-par our education on the subject has been. An overarching theme for some of our discussions has been the idea of erasure. Black people in Canada are often regarded as new, even though the first Black person in this country, Mathieu de Coste, arrived in 1608, not to mention the enslavement of black people in Canada during the 17th and 18th centuries. We almost never learn about this, only hearing stories of the underground railroad that led enslaved people from America to "freedom" in Canada.
Apart from historical events like these, Black people have been cheated of the acknowledgement they deserve in many other areas of pop culture and society: fashion, music, dance, language, science—the brilliant Black individuals who contribute to these areas are often overlooked while their accomplishments are lauded when embraced by white people.
What I'm trying to say is that I believe we celebrate Black History Month today for the same reasons Dr. Woodson established Negro History Week more than 90 years ago. Members of the Black community are still not being recognized for their achievements and are still being treated inequitably. We may not be facing the exact same racism that Woodson endured in his time but we must combat our own reimagined version of it to move forward; the fight is ongoing. It's a daunting idea, but the past year has shown all of us what it feels like to live through major historical events and has shown us our ability to partake in that history and to choose what side of it we want to be on.
The past year has also shown us that these efforts can happen outside of February. Just look at last summer: with a pandemic raging throughout the world, people were forced to sit and reckon with the obvious displays of systemic anti-blackness around them. Discussions about it were unavoidable.
Consequently, if you ask me, Black History Month serves as a reminder that even in a society where the cultural and social impacts of Black people are felt all around us, our lives and contributions are still so disregarded that we must relegate them to one month. Black History is everywhere: it's the new dance trend that you see on TikTok, it's the traffic lights that guide you smoothly home during your daily commute. The reality is that Black history IS history, period. Until the time when we can fully recognize that and embrace the complex and beautiful humanity of Black people every day of the year, we will continue to use the month of February to mourn our losses, celebrate our heroes, and mobilize for greater change.
---
Read other InsightOut posts.
John Sampson is a fourth-year PhD Student at the University of St. Michael's College in the University of Toronto. He is writing on the life and thought of the Chinese theologian T.C. Chao. John can be found at home most days, writing his thesis and drinking only the finest cups of hand-crafted coffee.
---
In Search of Christian Unity: A Chinese Christian Perspective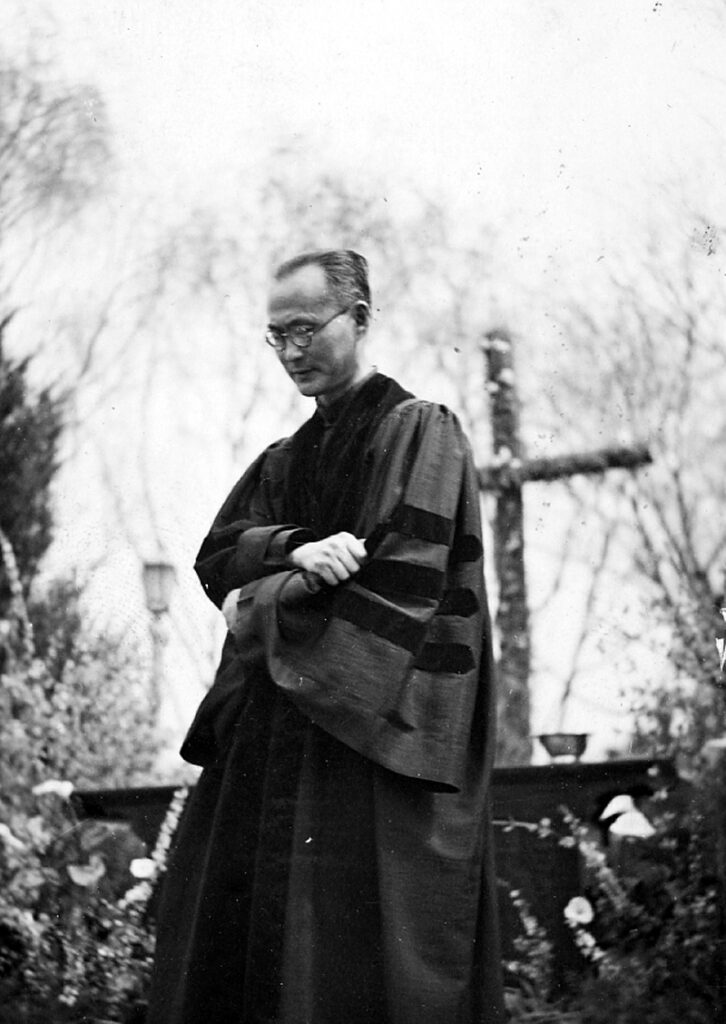 "People must be involved in the work of building up the Church," wrote T.C. Chao (1888–1979), a famous Chinese Christian theologian and one of the first presidents of the World Council of Churches. "[Christians] do not have the authority to divide arbitrarily, because it is the will of Christ to tear down walls of separation, to split open curtains of division, and create in himself one new person," he said, alluding to Ephesians 2:14–22. What Chao penned in 1946 has ongoing relevance for Christians around the world today, as we come together during the Week of Prayer for Christian Unity and pray that we may be one "so that the world may believe" (John 17:21). T.C. Chao gave expression to a conviction held by many Christians in the Chinese Republican Era (1912–1949), the period of time when Christianity burst on the scene unlike ever before in China. The conviction was that unity and cooperation were essential if Christianity was to survive, if Christianity was to put down roots in China.
A major obstacle to this pursuit of unity, however, came from the fact that North American and European Christians were trenchantly divided, importing this division into China. Throughout the nineteenth century, foreign mission societies refused to work alongside one another. Catholic and Protestant missionaries remained fixated on their own approaches to Christian faith, on their own doctrinal precepts and ecclesiastical teachings. Protestant denominations produced competing Bible translations and promoted their own translation efforts over and against any other. With few exceptions, Western Christians let divisions that brewed in Europe spill into China, and nurtured these divisions without supplying adequate means for letting a Chinese expression of Christianity take root. This was a deep-seated problem. The desire to preserve Christian practices from one culture (i.e. Europe) stifled the voices of Christians from another culture (China). It stifled the possibility to be enriched by what Chinese Christians themselves had to offer.
In the 20th century things began to change. Many Chinese Protestants criticized the denominational conflict of the Western Church and sought to overcome disunity through the formation of the National Christian Council in 1922. The following year, the Roman Catholic Church convened the first council of the Catholic Church in China, and later consecrated six Chinese bishops in 1926 to allow for greater control over territorial jurisdiction. These practical ways of ensuring that Chinese Christians chart the course for Chinese Christianity were followed by attempts to root Christian identity in a shared Chinese cultural heritage. Just as European Christians turned to Greek philosophers like Aristotle to help advance theological reflection in Middle Ages, Chinese Christians turned to figures like Confucius and Lao Tzu to help shape a unified vision for doing theology in China. The truth of God manifested in classical Chinese learning, argued L.C. Wu 吳雷川 (1870–1944), could be fulfilled in Jesus Christ, who was God's Way (or Dao 道) made flesh. Just as the moon reflects the light of the sun, so could sages like Confucius reflect the light of Jesus Christ, said Y.J. Zhang 張亦鏡 (1871–1931). Christians could, and indeed, must be sincere about promoting Chinese culture, argued the polymath Roman Catholic theologian P. Joseph Zi 徐宗泽 (1886–1947), who followed the example of the pioneering Jesuit missionary Matteo Ricci (1552–1610). For the first time in history, Chinese Christians shed light on ways of being Christian that were in touch with their own culture. Christian thought and practice were being rooted not in European Christian thought-forms, but in Chinese ones. And unity among Christians of different theological persuasions was beginning to take hold.
But, sadly, throughout the 20th century, crisis and conflict continued to mount in China and sap the strength of a unified Christian effort. The Communist Revolution (1949) collapsed any and all such efforts. The newly established People's Republic of China restructured all religious practice through official, state-sanctioned Churches, causing the activities of both Catholic and Protestant Christians to become a heavily monitored affair. In our day, with the unprecedented rise of underground house churches and unregistered Christian gatherings, Chinese Christianity has shown that it is not going away any time soon. But Christians now remain painfully divided. As with the Christian division that erupted in St. Cyprian's day from the Decian persecutions (250 AD), Chinese Christians are divided between those who have joined official, state-sanctioned Churches and those who have refused and faced persecution as a result.
As we think about and pray for Christian unity, we remember that it is not always an easy thing to put into practice, and can indeed cost a great deal. It cannot be imposed, but most flow naturally from the lived-practices of Christians themselves who come from the diverse cultures of the world. Conscious of the things that divided Christians in his day, T.C. Chao saw discord and division in a certain light, in light of the suffering Saviour himself. The divided and broken body of Christ, the Church, sees itself as thus filling up or completing "what is lacking in Christ's afflictions," Chao said, citing Colossians 1:24. Christian division is that state of suffering which the Church enters into and remains in until it attains the resurrection. The Church's bitter hardship amidst discord and brokenness is the way of the cross, a way it can embrace but which, in the end, it hopes to surmount in union with the one, resurrected Christ. This was T.C. Chao's vision, one which has ongoing relevance for us today as we think about and pray for Christian unity.
---
Read other InsightOut posts.
Maria Ivaniv is a third-year PhD student at the Faculty of Theology at the University of St. Michael's College. Her current research, done in conjunction with the Metropolitan Andrey Sheptytsky Institute of Eastern Christian Studies, focuses on the participation of the Ukrainian Greco-Catholic Church at the Second Vatican Council and its reception of the Council in North America. She holds ReMA, MA, and STL degrees in theology and religious studies from the Catholic University of Leuven, Belgium, and MA and STB degrees in theology from the Ukrainian Catholic University. Maria was a lecturer at Three Holy Hierarchs Kyiv Theological Seminary (Kyiv, Ukraine), a teaching assistant in the Theology Department at the Ukrainian Catholic University (Lviv, Ukraine), and served as Secretary of the Patriarchal Commission for the Laity of the Ukrainian Greco-Catholic Church (Lviv, Ukraine).
---
The Pain of Separation, the Joy of Unity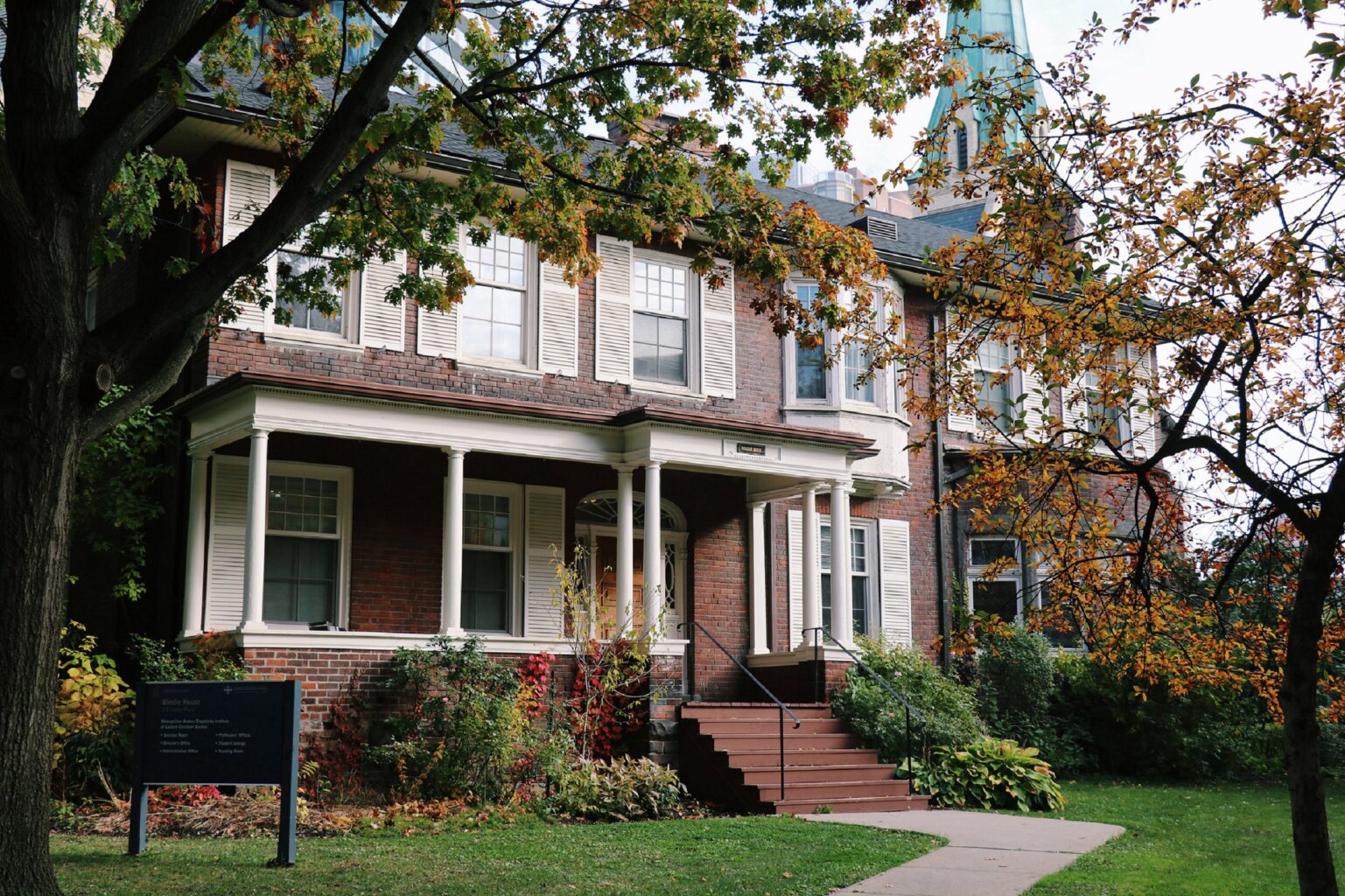 In this time of pandemic and lock-down…we are separated by public and health recommendations, law, and fear for ourselves and our loved ones. In this situation, I desire to be reunited with friends, family, and significant other. I expect that you feel the same way. This pain, which I feel in my heart, reminds me of a time when we could be together and be joyful and content in being together.
This experience can give us a chance to reflect on unity and what it means to be united or to desire unity with others. It can help us think about the question of Church unity, especially during the Week of Prayer for Christian Unity, which for more than a century has occurred every year from January 18–25. In this little blog post I will reflect on the pain of separation, the joy of unity, and my identity as a Ukrainian Greco-Catholic in the midst of these.
I can recall a few moments in my own life when I have felt the pain caused by the separation among Christians. I keep those experiences in my heart as a reason to work for unity. The first time my heart felt the pain of separation was in Amsterdam, where other students and I were attending an ecumenical conference. That was, in fact, one of my first experiences of listening to and speaking with other Christian denominations. It was exciting to see that there are a lot of themes that unite us. As a part of that meeting, we went to a Sunday service in one old and lovely English Reformed Church. There was a wonderful service and sermon. It was the Sunday of the Cross in my Church calendar, and I was happy that the preaching was about the symbol of the Cross and its importance in the Christian life as the sign of our salvation. After that, however, I was disappointed at the absence of the Eucharist in the service, and it brought me some pain. I understood that I could not have received it anyway, but the pain of not seeing the Eucharist—what I understand to be the realization of unity—as part of the Sunday service profoundly pained my heart.
Another experience that brought the pain of separation into focus came during an ecumenical conference a few years ago. The conference was an excellent opportunity for dialogue and sharing about what unites us. Common prayer was part of that conference, and one of the prayer services was a Byzantine Divine Liturgy presided at by an Orthodox priest. It was nice to pray together in one of the ways that I pray in my own parish. But the pain again struck my heart during Communion… Because of the separation, I could not share Eucharist with those who pray in the same way I do. The pain caused by these two experiences of Christian disunity remains. And it creates in me a longing for unity—a unity that heals the wounds among Christians as well as the wound left in my own heart.
Happily, my heart is also marked by other, more joyful experiences. It seems to me that pain alone cannot bring us together—we also need to feel the joy of unity. Studying at the Toronto School of Theology is one of these experiences. Being part of the University of Saint Michael's College and studying together with other students of different Christian denominations brings me a lot of joy. Also, the presence of the Metropolitan Andrey Sheptytsky Institute of Eastern Christian Studies at Saint Michael's brings a different voice and many opportunities for the students to experience and learn about other traditions. This experience of common work, studies, prayer, and friendship reveals a lot of differences; at the same time, simply being together unites us.
As I mentioned before, I am a Ukrainian Greco-Catholic. This means that I belong to an Eastern Church of the Byzantine Rite that is in union with Rome. There are 23 Eastern Catholic Churches in the world. Being an Eastern Catholic is beautiful but challenging in some ways. I experience all the beauty of Byzantine prayer, eastern spirituality, and magnificent iconography. I also enjoy all the beauty of the Latin Church, its theology, prayer, and teachings. Living in these two spheres simultaneously gives me the feeling that I see a glimpse of unity among the churches, and I feel the pain of separation and the joy of unity at the same time. But I know there is a long way to go, and all of our efforts are not enough if we do not call on the Holy Spirit to unite all Christians, as He did at Pentecost. Therefore, this Week of Prayer for Christian Unity gives us an excellent opportunity to be together (even if it is virtually), pray, be joyful and ask the Holy Spirit to unite us.
It seems appropriate to finish this little blog post with the words of the Kontakion of Pentecost:
"When the Most High came down and confused the tongues, He parted the nations. When He divided the tongues of fire, He called all to unity; and with one voice we glorify the all-Holy Spirit."
---
Read other InsightOut posts.
John Fraresso is completing his Master of Theological Studies degree at St. Michael's Faculty of Theology. He completed his undergrad at UTM in the 90's in Crime & Deviance and Sociology. He currently serves as the Community & Spiritual Life Coordinator for the community of L'Arche Hamilton.
---
God Keeps Laughing as I Make Plans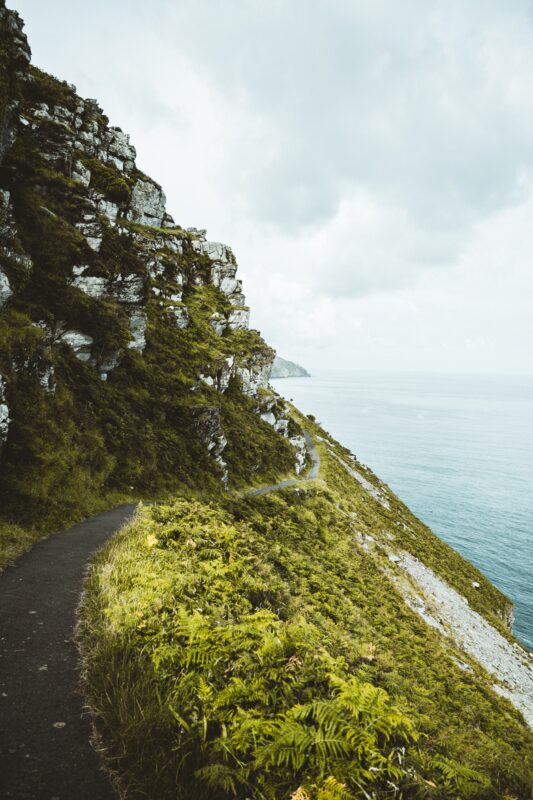 If you really want to make God laugh, tell God your plans.
Sometimes God taps you on the shoulder, other times God throws a brick at your head.
Add to these—paraphrasing Gary Zukav— in order to be authentic, your personality must serve the will of your soul, and you get a glimpse into my journey of returning to school in my mid 40s. They actually define my life story, but that's a book and not a blog.
From the time I was a young boy, I always felt called to be in service to others. If the call to have children wasn't so strong within me, the call to priesthood might very well have won out in my teens. I listened to that call to have children and was blessed with three beautiful kids. Since they were (and are) my highest calling, I launched into corporate life in my 20s and had a highly successful career. Though it was gut-wrenching in many ways, it served my kids well by providing a very comfortable life for them. On the other side of this coin, making millions more in sales and margin dollars for a multi-billion dollar company did nothing to serve the least of my brothers and sisters, nor my soul's calling.
About five years ago, I was discarded like yesterday's news by the company I had poured my life and soul into. That monumental event—which at the time seemed devastating—set me on an incredible journey up to this day, a journey that continues to unfold. What is evident in it, though, is that the will of my soul is getting the upper hand, as my personality is listening to it a lot more than it used to. God keeps laughing as I make plans. Sometimes God taps me on the shoulder and I listen; more often than not God has to throw a brick at my stubborn head.
Richard Rohr wrote an entire book, Falling Upward, on what happens when we hit mid-life as we start to reassess our values and where we're heading. Circumstances started to line up for me to follow my dream of returning to school so that I could follow a vocation to be in service to others—which, you will note, sounds entirely different from a "career change." I enrolled in St. Mike's Faculty of Theology to do a Master of Theological Studies degree.
Many people have said to me, "Wow, that's quite a change. What made you decide to go in that direction?" My answer is always that it wasn't a "change" per se; it is simply a matter of honouring what has always been deeply seeded in my DNA, the will of my soul.
I decided to do the "responsible thing" and continue to work full-time so I could make money while doing school part-time. I didn't really need to; my financial situation had allowed me to go full-time, but I didn't listen. Result? The new company I was working for shut their operations down. God. Brick. Head. I listened, and dedicated to school full-time.
I decided to do a field placement in my degree. My professor suggested, after a period of discernment and discussion, that I do my placement at L'Arche. Turns out—and he was bang on—that someone like me, so stuck in my head, could learn a lot from people who live from their hearts. In the ten months I have been at L'Arche I have learned more than my entire education, going all the way back to junior kindergarten.
Yet even in this journey of the past few months, I continued to make decisions with my head and didn't listen to my heart. Put another way, my personality wasn't serving the will of my soul. God showed up again, brick in hand. L'Arche had to remove all volunteers from their homes when COVID struck, including me. A week later, they offered me a relief assistant position. I struggled with taking it, because my head told me that perhaps I should find something full-time for the summer (a nice cerebral decision that didn't consult my heart). My heart eventually won out, and in no time I was getting more hours at L'Arche. Fast forward a couple of months, and the person who was my supervisor at L'Arche—their Community and Spiritual Life Coordinator—was retiring, and they needed someone to fill the position.
Guess what I'm doing now! Of course, as a result of listening to my heart, it all works out well with my studies: I can balance both this position and my studies. Though it is highly regretful that classes aren't in person—I didn't return to school after 20+ years to do it online—the fact that they are virtual, and that I don't need to commute from Burlington to Toronto for classes, allowed me to take this service position at L'Arche.
This is literally a microcosm, a small sample, of the incredible events that have conspired to allow for this to come to fruition. My super-stubborn self has learned (more accurately, is still learning) the valuable lesson that you can't stand in the way of the will of your soul. I guess with more brazen effort and deafness one could. I am sure many do. I know I have. But when you surrender even just a little, gain a little humility, ask God to guide you, simply go with the flow, and let go of the wheel so that The One with a better driving record can take it, miracles happen.
Again a couple weeks ago as my head was trying to run the show, God sent another messenger to remind me. Without even knowing I needed to hear it, she shared Proverbs 3:5-6 with me: "Trust in the Lord with all your heart, and do not rely on your own insight. In all your ways acknowledge Him, and he will make straight your paths."
Thankfully I noticed this subtle tap from God, gave control back to God, and saved myself another brick to the head.
---
Read other InsightOut posts.
Michael Coleman is a non-degree studies student at the University of St. Michael's College. He received an Honours Bachelor of Science degree, double majoring in Physiology and Biochemistry, this past spring. He has also served as a Residence Don for the past three years. In light of the pandemic, he aims to use this 5th year to broaden his academic horizons as well as seek more potential graduate school and employment opportunities.
---
Never Let the Fire Die
Last month, I celebrated my 22nd birthday with my best friend, Mitch, since the day also marks 18 years of our friendship. I'll admit that the card he wrote made me quite emotional and reminded me why I call Mitch my brother. He knows that this is a significant year for me regarding academics and Donship, so to instill confidence as only he can, he writes, "You are an inspiration to everyone around you. Never let that fire die." Sadly, and as much as I'd love it to be, this InsightOut isn't about Mitch. Instead, I want to take this opportunity to discuss what "never letting the fire die" means as a Don, and how the St. Mike's Don team is working to continue supporting and inspiring students during these uncertain times.
Serving as a Don for the past three years has been a true privilege. It is a role that allows you to get to know and support the development of residents—typically totalling around 100 people within an average career. Due to the nature of the job, however, you ultimately have double or triple that in numbers of residents on campus who know who you are and recognize you as a student leader. They see you everywhere, and they are always watching.
What I'm getting at is that, as a Don, you end up impacting and setting an example for more students than you might be aware of, hence why we often have to moderate our presence both in-person and online, always acting with good judgment and consistent discipline, and providing accurate referrals where necessary. Sure, every year of Donship comes with its spikes of difficulties, be it busy schedules or unexpected incidents, but it's part of the job.
This year, however, we are dealing with the most chronic obstacle we've ever all faced as a Don team: the pandemic. This prompts the question: How have the Dons adapted to this pandemic-induced shift, and how do we aim to continue to support and inspire students through these new trials and tribulations?
I'll begin by addressing the first part of the question: How have the Dons adapted to this pandemic-induced shift? Well, let's talk about what has changed on campus and within the role. All rooms are now single-occupant, overall floor capacity has been reduced, and there are maximums on how many students can be in one space, be it washrooms, common rooms or Brennan Hall's COOP. Some new rules we must enforce include wearing masks in common spaces and restricting guests from different communities. Furthermore, students are sitting at a distance from one another when dining in the Canada Room, though we've recently converted operations to take-out only to comply with provincial guidelines. Lastly, all house meetings and events are to be held online. Thanks to our modified training this year, new and returning Dons alike were able not only to learn about the usual rules of residence and the new COVID-related rules, but also how to use a variety of video conferencing platforms for use within their communities.
Needless to say, these conditions can feel rather isolating and intimidating to both residents and Dons alike, so let's address the next part of the question: How do we aim to continue to support and inspire students?
This is where "keeping the fire alive" comes into play. This year has been a true testament to our Dons, ensuring they're in this role for the right reasons. Unlike previous years, we don't get to have in-person activities or meetings with our residents and must somehow still provide the same degree of support. We can't allow quarantine or the changes in our role to affect how we act, either, because as previously mentioned it's still all eyes on us, and as student leaders we can't succumb to isolation.
We have to maintain our responsibility to our residents by compromising, having those meetings online but devoting ourselves to maintaining optimism and enjoying every interaction we do have with students outside when we see them on campus.
It's also important for us to remember and share with students that though many buildings and in-person services are closed, we are all still able to access health and wellness services, academic counselling, and registrarial services online where needed. When libraries and gyms are open, I'm sure to tell my students that those resources are available for them, and often end up running into them there. Referrals are also arguably easier to make for students using online platforms, as I can now easily copy and paste any info a student might need during our video call. This reduces the amount of paper notetaking and business cards, and provides a written record of the referral in this digital age.
As a Don, it's important to recognize that although the job may not look as rewarding or as personal up-front, it is still a job that relies on community-building, enforcing rules, and overseeing the academic and social development of our residents. The support from the Dean's Office has also kept us informed and motivated. They always keep us updated on guidelines and are always there to talk to us and help us avoid burnout. As student leaders who are passionate about our position to inspire and set an example for those around us, I think Mitch said it best–we can not, and will not, let our fires die.
To close, I ask you to acknowledge your fires as well. Think of things that you have maintained during these uncertain times out of passion and responsibility. Meditate and reflect on what they are and give yourself due credit and congratulations for keeping your fire alive.
---
Read other InsightOut posts.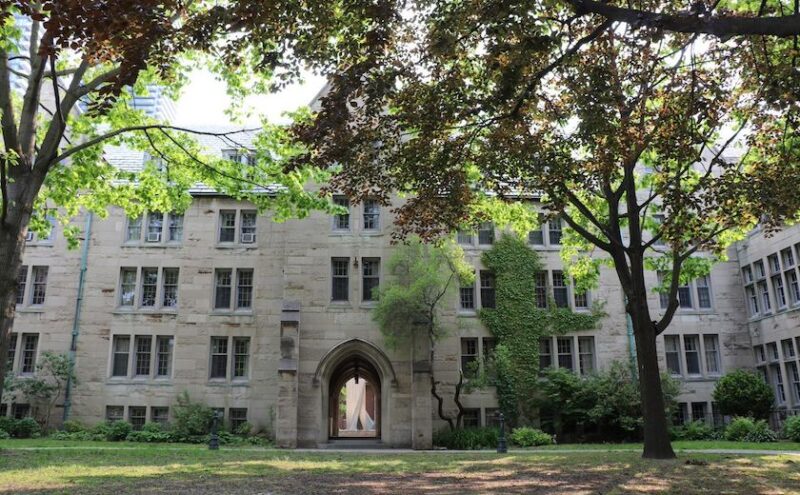 With increased cleaning requirements, physical distancing, and
safety measures
in place, SMC Residence currently has single room vacancies for the 2020-2021 academic year. Living on campus is a great way for students to meet new friends, enjoy downtown Toronto, and not have to worry about cooking meals or shopping for groceries.
If you are interested in joining St. Michael's residence community, please email
smc.residence@utoronto.ca
and include: (a) your full name, (b) student number and (c) put the word "Vacancy" in the subject line. Information about the SMC Residence, including fees, can be found on the
St. Michael's College Residence page
. Commonly asked questions regarding residence operations, rooms and room assignments, shared spaces and safety can be found on the
SMC Residence FAQs page
.
Clubs are an essential part of the larger St. Michael's community, and bring students together from across the university. USMC alumnus Modele Kuforiji found community while a student at the University of Toronto through his involvement in clubs such as the Black Students Association:
Current students have an opportunity to learn about clubs on campus through the annual USMC Clubs Fair. This year's event will be divided into Day One and Day Two. Both events will take place online; contact SMCSU for Zoom information in advance.