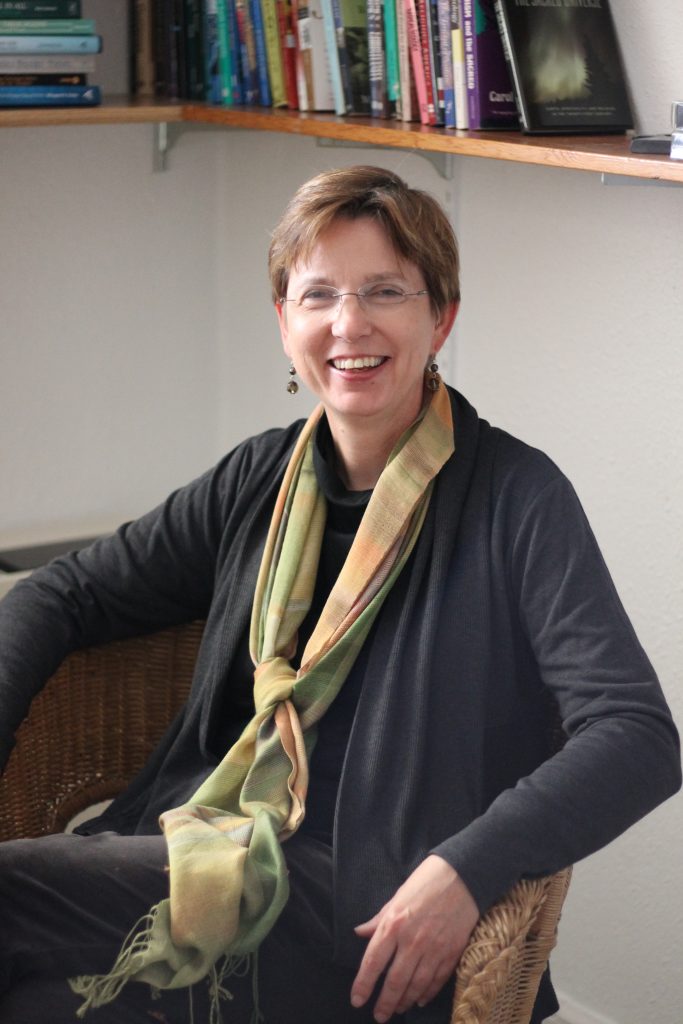 The new director of the Elliott Allen Institute for Theology and Ecology, Dr. Hilda Koster, sees the EAITE moving forward in the spirit of Laudato Si', with particular attention to the needs and concerns of women, minorities and Indigenous communities.
The Institute, celebrating its 30th anniversary this year, was created by Fr. Stephen Dunn to address growing interest in the intersection between faith and the natural world.
"It is a great honour to be appointed Director of the Elliott Allen Institute, which has played such a prominent role in the development of ecological theology in Canada, especially by way of its sustained attention for the work of the visionary theologian Thomas Berry," says Dr. Koster. "I am very grateful for the important work of the Institute's founder Fr. Stephen Dunn, C.P., and his successor Dr. Dennis O'Hara. It is a privilege to carry their legacy forward."
Strong leadership of the EAITE reflects the university's core values expressed in St. Michael's 180 strategic plan, says University President Dr. David Sylvester.
"We place great importance on our mandate to promote respectful dialogue on care for each other and for our common home. The work of the Institute helps to further St. Michael's core values, and Dr. Koster will be an invaluable addition," Dr. Sylvester says.
The Faculty of Theology is especially pleased to have found someone so well equipped to run a centre known around the world for its groundbreaking research and training, says Interim Dean Dr. John L. McLaughlin.
"Dr. Koster's appointment as Director of the Elliot Allen Institute is good news not only for St. Michael's but for anyone who cares about ecological theology as well as environmental and social justice," Dr. McLaughlin says. "Since the EAITE was founded by Fr. Stephen Dunn in 1991 it has been shining a light on the kinds of issues Pope Francis addressed in his 2015 encyclical Laudato Si': to recover our relationship with the natural world while also working for environmental justice."
The need to examine ecological concerns in a theological light has never been greater, Dr. Koster says.
"Historically Christianity has not paid much attention to humanity's relationship to the natural world but in light of climate change, overconsumption and species extinction this has become an essential area of theological reflection," she says.
"Studying Theology and Ecology allows students to make connections between their faith traditions with knowledge of and appreciation for the more-than-human world. Yet ecotheology also will allow students to think deep and hard about the spiritual and moral challenges that result from our human caused destruction of precious ecosystems, and the suffering this is causing to vulnerable human communities.
"The Elliott Allen Institute therefore takes its lead from Pope Francis' insight that 'a true ecological approach always becomes a social approach; it must integrate questions of justice in debates on the environment, so as to hear both the cry of the earth and the cry of the poor (Laudato Si', 49)'. We need educators, chaplains, social workers and scholars who have the competency to work with others to realize a more just and sustainable future for all, especially the poor."
Born in the Netherlands, Dr. Koster received her Bachelor of Arts and Master of Divinity degrees from the University of Groningen. After further study at Princeton Theological Seminary and the Candler School of Theology at Emory University in Atlanta, she earned her doctorate at the University of Chicago. She joined St. Michael's Faculty of Theology in July 2020, with teaching areas of ecotheology, feminist theology, and ethics. She assumes the directorship of the EAITE on July 1, 2021.
Describing the new Director as a "wonderful addition" to the Faculty, Rosemary Boissonneau, Dr. Koster's research assistant, says Dr. Koster "challenges her students to look deeper and investigate theologically the conceptual frameworks and structures of domination underlying the socio-ecological crises of our times. I am confident that under her directorship, the Elliott Allen Institute for Theology and Ecology will be reinvigorated to continue its legacy as a vital centre of ecotheological learning and research."
The EAITE is a collaborative teaching and research institute which offers a certificate of specialization in Theology and Ecology, as well as stand-alone Graduate Diploma in Theology and Ecology. Its interdisciplinary, collaborative nature brings a range of academic voices from the sciences and humanities into conversation on matters of the day.
The 10-course diploma is aimed at professionals and students who wish to integrate the study of environmental issues and theology in their professional careers, as well as for those who wish to study the theological and ethical dimension of environmental problems. It includes five foundational courses, one in-depth course, two ecology and theology-specifics courses, one experiential course, and one capstone course.
The newly revised certificate is open to anyone enrolled in any of the graduate programs at the Toronto School of Theology seeking to specialize in Theology and Ecology. Certificate requirements vary depending on the program being completed.
"The Elliott Allen Institute will continue to be a place for innovative theological education and scholarship, with attention to the voices of women, minorities and Indigenous communities," says Dr. Koster.
For more information on the Elliott Allen Institute's offerings, please contact Programs Coordinator Anthony De Feo or Dr. Koster directly.
The Vatican has designated May 16–24, 2020 Laudato Si' Week to mark the 5th anniversary of the completion of Pope Francis's groundbreaking document Laudato Si': On care for our common home. (The document was formally signed on May 24, 2015 and released on June 18, 2015.) The global campaign is sponsored by the Vatican's Dicastery for Promoting Human Development, and is designed to spur Catholics to become more involved in environmental action.
Dr. Dennis O'Hara, who authored the reflection below, edited a book on Laudato Si' with Matt Eaton and Michael Ross. The book, Integral Ecology for a More Sustainable World: Dialogues with Laudato Si', brought together scholars from around the world with diverse backgrounds, including Chris Hrynkow, Cardinal Turkson, Brother Guy Consolmagno (Director of the Vatican Observatory), Sue Rakoczy, and John Haught. Drs. O'Hara, Eaton and Hrynkow are graduates of the Elliott Allen Institute for Theology and Ecology at the Faculty of Theology, and Michael Ross is an EAITE doctoral student.
---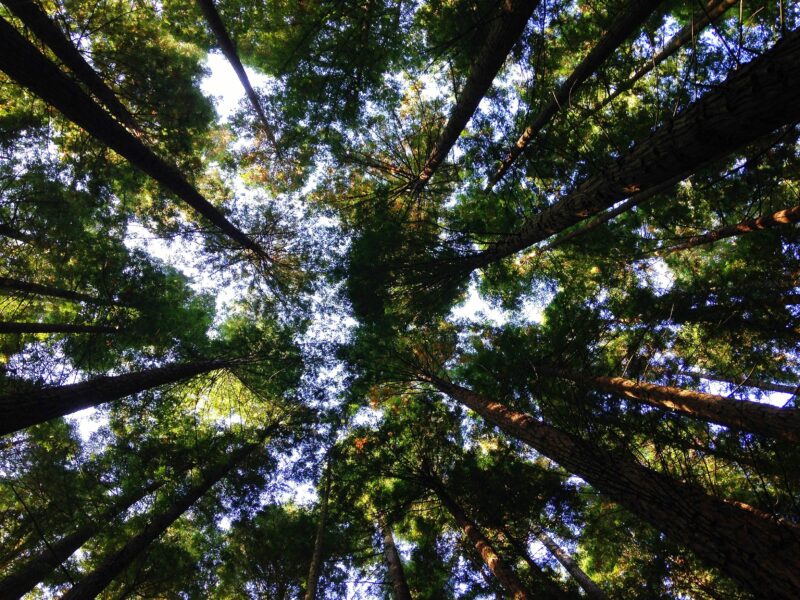 Laudato Si' Five Years Later
Even before its promulgation on June 18, 2015, the papal encyclical, "Laudato Si': On Care for Our Common Home," had created tremendous advance interest. At the time, I was serving as Director of St. Michael's Elliott Allen Institute for Theology and Ecology (EAITE) and thus was frequently invited to speculate on the possible content of the encyclical, including on a student radio show, at a conference on religion and cosmology at Yale University, and in parishes of both Christian and non-Christian faiths.
Prior to its official release, I was given an advance copy of the encyclical so that I could prepare for the anticipated media attention. Interviews for radio, television, and newspapers punctuated the next several days, to be followed by talks at conferences, for school boards and NGOs, and in many parishes, both in Canada and Korea. This unprecedented interest was echoed in the encyclical's enthusiastic reception at the 21st Conference of the Parties (COP21) of the United Nations Framework Convention on Climate Change at Paris in 2015, resulting in the Paris Climate Agreement. The encyclical inspired the formation of hundreds of new Catholic organizations to advance its goals, including the Global Catholic Climate Movement (a global network of 900 Catholic organizations) and the Catholic Climate Covenant as well as numerous initiatives of religious orders and the expansion of the work of Catholic NGOs to address an increased concern for our common home. It also spurred the interfaith project Living the Change, and the formation of the Vatican Dicastery for Promoting Integral Human Development. The encyclical continues to be favourably referenced in academic circles among diverse disciplines, including theology, ecology, economics, justice, social studies, healthcare, and more.
With the advantage of five years since its release, a retrospective assessment of Laudato si' gives a fuller appreciation of its accomplishments. For decades, ecotheologians had acknowledged the Christian teaching that there are two books of sacred revelation—viz., scripture and creation—bringing a renewed focus to exploring the theological and ethical implications of a more sympathetic and scholarly reading of the latter. They had been pioneering a deeper understanding of humanity's role within the epic of evolution and advocating for a more integrated understanding of the myriad of justice issues related to the ecological crisis. Pope Francis' first encyclical validated their decades of innovative work.
The call of Laudato si' to recognize the integral ecology of creation and to engage in conversations of respectful dialogue with diverse voices from all sectors of society, emphasized the intersectionality of ecological, ethical, economic, political, social, gender, and justice issues. Through such efforts, the encyclical articulated a more robust and integrated version of Catholic Social Teaching. Concurrently, it required the conversion of ourselves and our cultures, eschewing a consumerist individuality in preference for the health of the common good and our common home. As the magnitude and urgency of the ecological crisis in its multiple forms became better understood within more disciplines and by more people, the comparable magnitude, complexity, and intersectionality of this conversion also became more apparent.
Nevertheless, such awareness has not spurred an adequate response within either secular or religious institutions. For example, the concentration of greenhouse gases in the atmosphere continues to increase while the vitality of life on Earth declines despite generally universal calls for a vigorous reversal of both. This past November, the retiring president of the U.S. Conference of Catholic Bishops described climate change as "important but not urgent." Yet as Msgr. Bruno Marie Duffe, secretary of the Dicastery for Promoting Integral Human Development warns, " the alarming speed of climate change caused by human behavior and the choices we make threaten the very survival of species, water and air quality as well as food security. These are huge challenges…and the Paris Agreement is an absolute minimum and in fact does not go far enough." Despite fine rhetoric, few nations are likely to reach the pledges they made with that agreement.
Laudato si' continues to challenge this delinquency among nations and within its own Church. Its observations, assessments, and calls for action often serve as a standard against which efforts are measured or as an interlocutor that nurtures or guides responses to global crises. The contrast between the analyses and aspirations of the encyclical, and the anemic responses and sclerotic leadership still too often seen, shows that while the encyclical has had significant impact, the conversion it prescribes is far from realized. Like every good encyclical, Laudato si' needs to be read and re-read to better understand and apply its message.