The University of St. Michael's College offers heartfelt congratulations to Sr. Anne Anderson, C.S.J., on being named this year's recipient of the Lifetime Achievement Award from the Catholic Health Alliance of Canada.
"Sr. Anne's dedication and contributions to both health care and higher education in Ontario have been boundless," says University President David Sylvester. "She has brought the same passion to health care that she has provided to St. Michael's in her lengthy career here. We remain grateful for her insights and energy."
Chair of the St. Joseph Health System Board of Directors, Sister Anne has been a past President of the Catholic Health Association of Ontario and member of the Board of Directors of the Catholic Health Association of Canada.
She was appointed President and Vice Chancellor of the University of St. Michael's College in Toronto in January 2009, having previously served there as Interim President as of July 2008, in addition to her duties as the Dean of the Faculty of Theology. Sister Anne has been a member of the Sisters of St. Joseph of Hamilton since 1958, and served the Congregation as General Councillor and General Treasurer from 1999-2009.
The Lifetime Achievement award was made at the CHAS annual conference, taking place virtually May 6 and 7. The alliance states that "Catholic Health Care in Canada has been blessed with a legacy of faithful leaders whose dedication throughout their careers has built the ministry and ultimately brought healing to persons and communities."
Sr. Anne, it notes, it notes, is one such leader, a person who has "inspired and mentored numerous others in Catholic health care and whose accomplishments, over the course of a career, have strengthened the ministry."
"Whether it's encouraging and supporting students or safeguarding—and advocating for—patient-focussed healthcare, Sr. Anne is a powerful ally. This honour is well deserved," says Faculty of Theology Interim Dean John L. McLaughlin.
In 2020, Sister Penny McDonald celebrated her diamond anniversary of her entrance into the Congregation of the Sisters of St. Joseph of Toronto. After obtaining a BA at St. Michael's, her main ministry until 1995 was in education, as a secondary school teacher and administrator. Sister Penny realized her need to deepen her theological understanding for her work with students and in the field of vocational discernment, and was awarded a Master of Divinity degree at St. Michael's Faculty of Theology. In 1995, Sister Penny moved from teaching to volunteering at St. Michael's Hospital in the HIV clinic. Later, she directed the Drop-In, a place for women who were homeless or under-housed. For the past 14 years, Sister Penny has worked at Providence Healthcare as a volunteer in the Adult Day Program. The joy and satisfaction of serving in one of the original ministries of the Sisters of St. Joseph in Toronto, and of being part of a welcoming community of compassion, hope, and healing, has been source of joy.
---
"Listen to what life is asking you"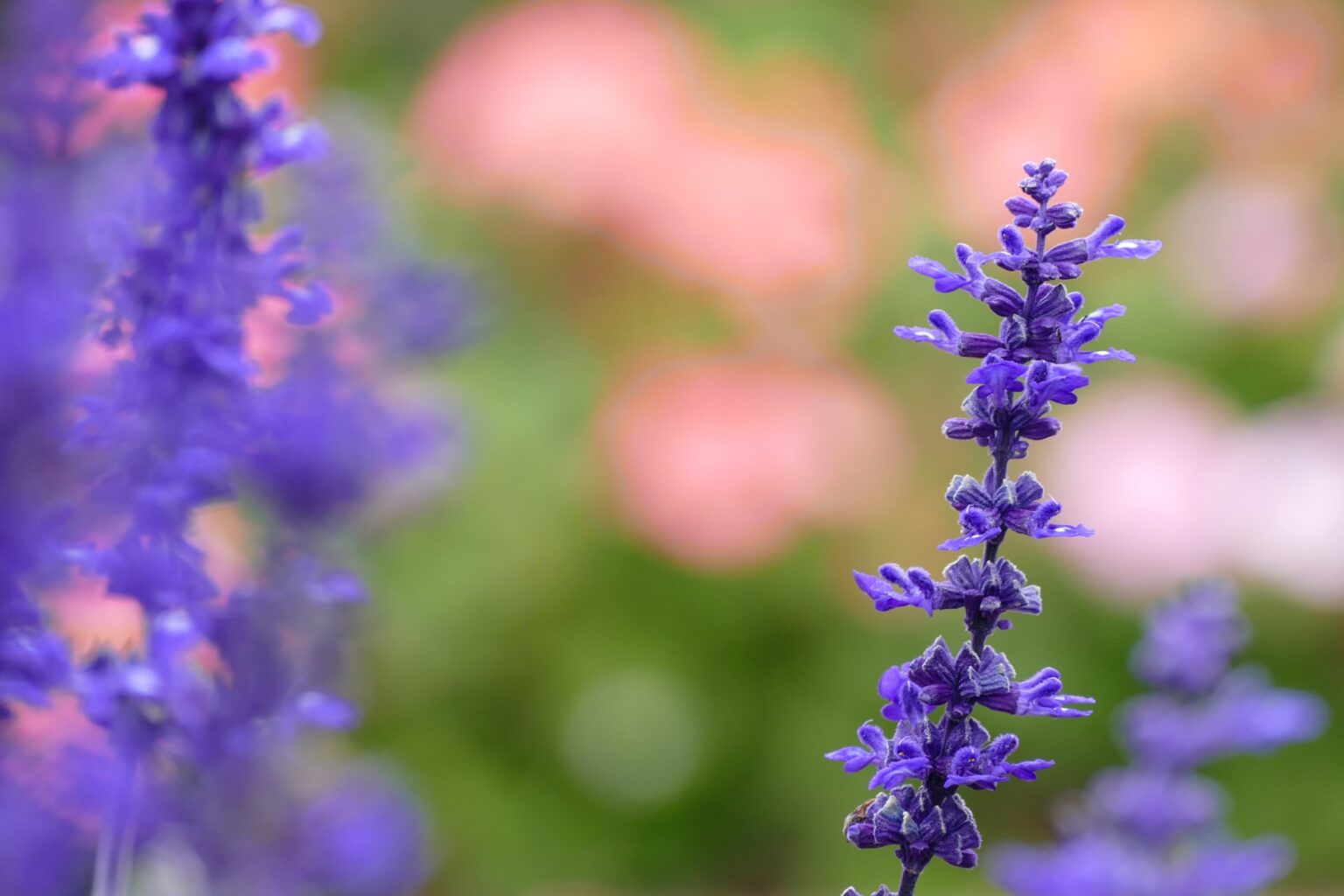 On Thursday March 13, 2020, I returned home from Providence Healthcare, where I have volunteered for 12 years in the Adult Day Programme (ADP), a programme for people who have dementia and are living at home. The following day I received an e-mail informing me that all volunteers were suspended until further notice. When I left Providence Thursday I had no idea that I would not be returning on Tuesday to be with the club members and staff.
I am a Sister of St. Joseph of Toronto, and the Charism of our Community is reconciliation and service of the dear neighbour. It is a challenge for me to accept that loving my neighbour is to stay home, to wash my hands, to wear a mask. In contrast, Our Foundress, Sister Delphine Fontbonne, arrived in Toronto in 1851 with three other Sisters in the midst of the Typhus epidemic and took on the management of an orphanage on Jarvis Street. For these Sisters, loving the dear neighbour meant living with the orphans, establishing schools, planning the House of Providence, which would accommodate hundreds of poor seniors, the sick, and immigrants. Sister Delphine died on February 7, 1856. She had stayed with a woman who was alone and distraught, and she had tended to the sick Sisters in her Community.
Today, of course, I want to be with the club members and staff of the ADP, and I await the day when the COVID-19 pandemic will end. Until such time, in the words of Dr. Ted Dunn, as expressed in his book The Role of Meaning-Making in Transitional Times, I "listen to what life is asking me." I find purpose and meaning in being aware of the suffering in our world, following the news and world events, entering into committee work carried on with Zoom, sorting and organizing and packing, exercising, praying, gardening, reading, listening to music, crosswording. For this moment in time my life is changed. I believe the change is not forever!            
This year our Congregation is celebrating God's goodness to us for 170 years. It is our prayer that we be healers and show the compassionate face of God to our dear neighbour. March 8 is International Women's Day and I thank God that I belong to a Community of women—a Community that dates from 1648 in France. I live in the Grace of all the women who spent their lives in service of the dear neighbour without distinction and in fidelity to our call to continue the mission of Jesus "that all may be one".
---
Source: Ted Dunn, PhD The Role of Meaning-Making in Transitional Times
---
Read other InsightOut posts.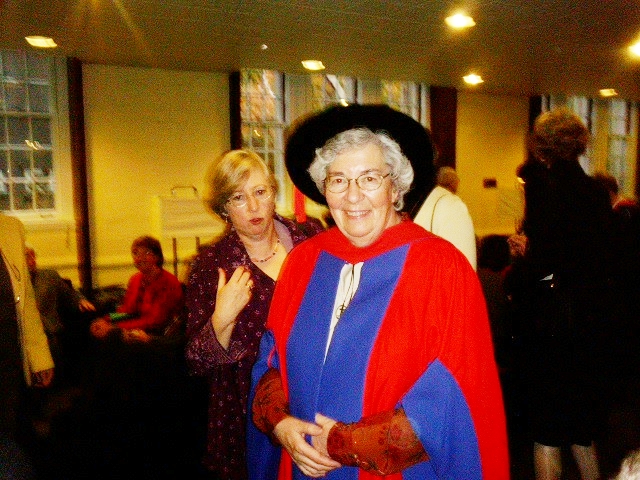 The University of St. Michael's College commemorates the life of Sister Margaret Myatt, CSJ, who passed away Thursday, August 1 after 65 years of religious life with the Sisters of St. Joseph of Toronto. Friends and colleagues remember Sr. Margaret for her important contributions in the Toronto Catholic health care community, for her religious leadership and service, and for her longstanding and essential support for St. Michael's.
Former president of St. Michael's Dr. Anne Anderson, CSJ said Sr. Margaret "was known locally, provincially and internationally for her commitment to Catholic Health Care." In her leadership roles, "she shaped and re-envisioned institutional care to reflect changed needs in the light of a new reality shaped by ever changing technology."
Sr. Margaret graduated from St. Michael's in 1973 with a degree in Religious Studies. She received a diploma in Hospital Administration from the U of T in 1975, the year she became the administrator of St. Joseph's Hospital in Toronto. In that position, Sr. Margaret was responsible for a difficult task: the merger of St. Joseph's and Our Lady of Mercy Hospital. The two organizations became St. Joseph's Health Centre in 1980 after a smooth transition, and Sr. Margaret stayed on in the role until 1990, at which point she became CEO of St. Joseph's Hospital and Home in Guelph, Ontario.
Sr. Anne discussed these leadership roles in her remarks while presenting Sr. Margaret for a Doctorate of Sacred Letters at a Faculty of Theology convocation in 2005. With jobs and livelihoods on the line, the hospital merger was a "delicate" task that Sr. Margaret facilitated with aplomb. She also "brought about reconciliation to a 'fractured and fractious community" at St. Joseph's Health Centre in Guelph through "communication and dialogue," Sr. Anne said, as reported in a story on the Sisters of St. Joseph website.
In an email, Sr. Anne noted that Sr. Margaret's "wise counsel benefited the many Boards and Committees which sought her expertise." Over her 35-year career in health administration, these boards and committees included the Metro Toronto District Health Council, the Catholic Health Association of Ontario, the Catholic Health Association of Canada and the Catholic Health Corporation of Ontario.
After retiring from her work in health care, Sr. Margaret was elected General Superior of the Sisters of St. Joseph. Sr. Anne wrote, "During this period, she fostered and encouraged her Congregation to develop new ministries. Today, Fontbonne Ministries focuses on nurturing community through housing and outreach programs." Sr. Margaret also "partnered with other religious congregations in a 'joint ministry' called Becoming Neighbours which focuses on refugees and newcomers to Canada."
Former St. Michael's president Dr. Richard Alway said Sr. Margaret was elected "at a time when the congregation needed a healing presence as well as someone with a clear vision and communication skills." She proved so effective in the role that she served an unprecedented three four-year terms. Her last election to the role required the congregation to petition Rome for special permission for her to serve a third term, "showing how effective and popular she was."
In the fall of 2007, Sr. Margaret presented Dr. Alway, then president of St. Michael's, a donation of $2.5 million on behalf of the order to endow a chair in the Faculty of Theology. The Sisters of St. Joseph of Toronto Chair in Theology is currently occupied by the faculty's dean, Dr. James Ginther.
In her letter to Dr. Alway accompanying the gift, Sr. Margaret wrote that the Sisters hoped the chair "will serve as a legacy for our Sisters who ministered on campus for over ninety-five years."
Current St. Michael's president Dr. David Sylvester joins Dr. Alway and Sr. Anne in acknowledging Sr. Margaret's contributions to the life of the school.
At the honorary degree conferral for Sr. Margaret in 2005, Sr. Anne discussed the meaning of an honorary degree as "a very public statement of a university's values." The then-dean of the Theology faculty continued, "in her life of Service to the Church, her Congregation and the 'dear neighbour,' Sr. Margaret exemplifies in every way the deeply cherished values that give life and meaning to the ministry of graduate education, here at the University of St. Michael's College."
In an email, Sr. Anne offered further thoughts on Sr. Margaret's life and work, writing, "As a Sister of St. Joseph, Sister Margaret's life of faith exemplified in every way the particular charism of the Sisters – care and concern for the 'dear neighbor'!" She concluded with a passage of scripture: "Those who are wise will shine like the brightness of the heavens, and those who lead many to righteousness, like the stars for ever and ever." (Daniel 12:3)
A visitation for Sr. Myatt will take place at the Sisters of St. Joseph's Residence (2 O'Connor Drive, Toronto, Ontario) on Tuesday, August 6, 2019 from 2:30 to 4:30 p.m., with a prayer vigil at 7 p.m.

A Mass of Christian Burial will take place Wednesday, August 7, 2019 at 10:30 a.m. in the chapel at the same location.