Emily VanBerkum (USMC MDiv 2015) is the Dean of Student Residence at Loretto College, and John Paul Farahat (UofT DMA 2019) is Director of Music and Principal Organist of Saint Basil's Church.
---
Enjoying Life's Quiet Moments
"How many times have you noticed that it's the little quiet moments in the midst of life that seem to give the rest extra-special meaning?" — Fred Rogers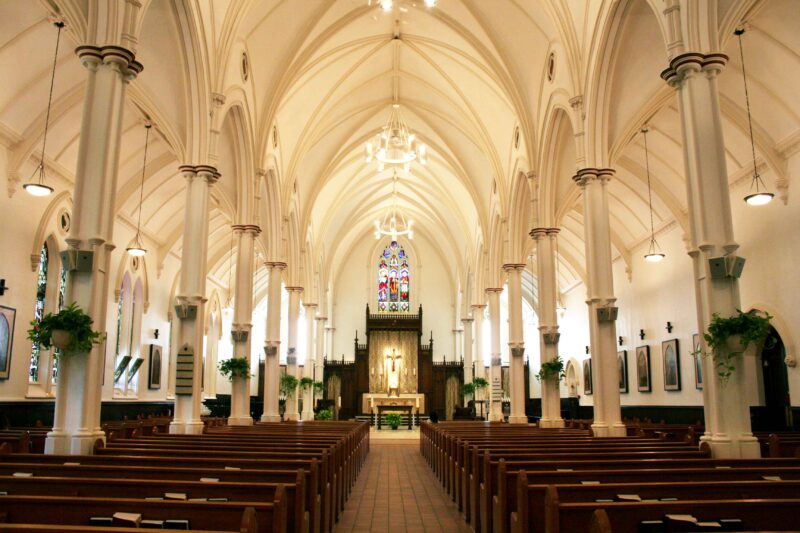 The story of the proposal is really a two-part saga. Last year around this time, we were vacationing in Chamonix, France. Standing at the base of Mont Blanc, eyes gazing up at the breathtaking alpine landscape with gelato and marzipan cookies in hand, we considered ourselves incredibly grateful.
Unbeknownst to one of us, an engagement ring had been discreetly tucked away in our luggage for a surprise proposal in the Alps. But that carefully chosen landscape would fall through following an ill-timed fall down an old stone church staircase moments before that destined date-night dinner. Instead of a picturesque engagement ring reveal in a historic gazebo on a crisp late summer night under a sky of twinkling stars…a torn ligament, a pair of crutches, and a wheelchair ride through the Geneva airport.
One month later—ankle reasonably healed—we took a relaxed evening stroll along Toronto's Queen's Quay. Nearing sunset, on an ordinary park bench looking out to the calm waters, a proposal happened at last. A wild success: two elated smiles (and no torn ligaments). It was a perfectly tranquil, joyful moment. We laughed at the story of the-Chamonix-proposal-that-almost-was, and exclaimed to each other that 2020 was the year to be married—a year of perfect balance and harmony. We unhesitatingly chose Saint Basil's, a parish to which we have both happily belonged since our student days, and set a date for September, 2020.
Much has changed in the world since we made initial arrangements. While our 2019 selves were focused on venues, vendors, realizing the "wedding vision," and planning for out-of-country family members to attend, our 2020 selves have been more concerned with health, safety, and grappling with our new reality.
Our new central question was shared with many others: do we go ahead with the wedding, or do we postpone?
Our engagement story provided us with a providential lesson. The elaborate getaway proposal in Chamonix—with bells, whistles, and grand gestures—was replaced with a quiet proposal close to home, with only the most essential elements: the two of us, the "big question," and a whole-hearted promise to spend our lives together. Indeed, the most though-out plans do not always go according to plan. Often, it is the beauty of the "quiet" moments that we cherish so deeply. It's these instances that capture a moment in time, leaving an indelible mark on our minds and hearts.
Therefore, we have decided to move ahead with the originally scheduled date.
Establishing a sacramental union in Saint Basil's, even without the larger guest count, elaborate reception, or flourishes that we had originally imagined, allows us to be true to what is most foundational: that marriage is a vocation in which the couple is drawn together for a purpose greater than themselves. Just like the proposal, our wedding day will be a reminder to find joy and contentment in the quiet, less elaborately planned moments of our married lives.
The beginning of our married life, surrounded by a small gathering of immediate family, will be at the forefront of our special day. And while we know the wedding day doesn't make the marriage, in the end, perhaps the apparent "quietness" of the day will be everything we didn't know we needed.
---
Read other InsightOut posts.
Catherine Mulroney is a communications officer at the University of St. Michael's College. She is also a double alumna of St. Mike's, holding a B.A. in English and Mediaeval Studies and a Master of Divinity degree. That equals many hours in Kelly Library and many, many overdue fines.
---
Raising Our Voices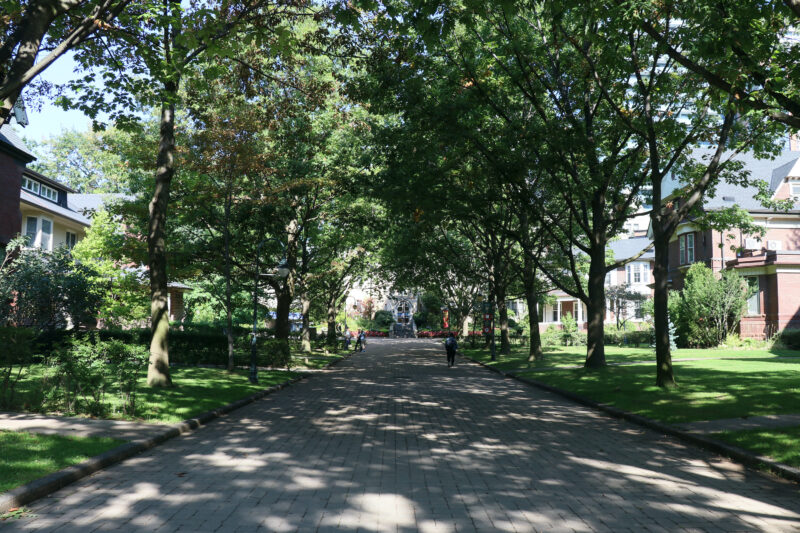 It began—as many of the best things do—with someone volunteering an absent colleague for a little extra work.
Our new St. Mike's blog, InsightOut, is the result of an after-hours conversation with Communications Director Laurie Morris and Theology prof Dr. Darren Dias on March 16, the last day we were all present on campus. Dr. Dias mentioned that his colleague, Dr. Michael Attridge, was self-quarantining at home after a research trip to Italy.
"It's a good story," Fr. Darren said. "You should ask Mike to write something for the website."
Then the wheels began to turn. While not one of us could predict just how the comings weeks and months would play out, we knew we were facing an extraordinary moment in the university's history. There would be value, we thought, in hearing each other's experiences in, and thoughts about, living through such a momentous period.
Four months later, we now have a pattern established of InsightOut blog posts running on the St. Mike's home page every Monday and Thursday. Each story, each opinion, is unique. And as the person privileged with soliciting and receiving submissions, I am humbled by the chance to be part of the process.
Graduate student Fr. Gustave Noel Ineza, O.P., for example, spoke about his childhood during the Rwandan genocide and urged us not forget the suffering of the broader world as we focus on local troubles.
Alumnus Dr. Christopher De Bono,Vice President of Mission, People and Ethics at Vancouver's Providence Health Care, wrote about how moving he found his neighbours' nightly ritual of banging pots and pans and making noise to celebrate the dedication of health care workers.
Interim Principal Dr. Mark McGowan, meanwhile, a professor of History and Celtic Studies, submitted a video explaining the typhus epidemic of 1847 in light of the current situation.
Professors have written about what their subject areas tell them about the pandemic, while students have talked what St. Mike's means to them. And alumni members like Patricia Dal Ben, along with her colleague John Kostoff, a member of St. Michael's Collegium, offered their professional wisdom on how families can keep a faith life alive when unable to get to Mass.
Some people have shyly offered to submit while others, when approached with a specific topic, agree with grudging good humour.
Coming posts will touch on the reality of working from home as a parent, how we are preparing for the coming academic year, and even how to get married during a pandemic. Pieces have ranged from moving to amusing.
Anyone who has worked through these past months will have experienced their colleagues in new ways. Zoom meetings reveal family photos or a glimpse of a partner or pet. A phone call might be interrupted by a delivery person at the door of what has become a home office.
For those of us working at St. Mike's, the blog has taught us about family, we've heard admissions from those who miss their colleagues, we now know about our officemates' hobbies, and we have gained insight into who we are as a community and what makes us unique. When we are at our best, it seems, we are closer to being family than colleagues.
But lest this sound like busy work or a grand vanity project, it's anything but. While we've gained insight into our colleagues, the blog's purpose is very much outreach. Having worked on planning various campus events, I know how people look to St. Mike's to keep them engaged with the world and continuing on a path of lifelong learning. And if we can't do that in person, some reflections and mini-online lectures are a sound alternative.
Parents of future students may come away from this blog reassured that not only are the people who'll be working with their children skilled, capable professionals, they are also decent and caring people.
Future students can read the blog and find out some of the cool work happening on campus, and look forward to engaging in the kinds of discussions that make university a once-in-a-lifetime experience.
And alumni can engage with InsightOut and know that their alma mater remains vibrant and in good hands.
One of the great ironies of this time of masks and social distancing is that through it we have been brought closer together. We now know more about each other and, more often than not, knowledge brings with it respect. We have learned to work together in new ways and have seen the value in teamwork.
As we approach the fall, this blog will begin to pivot toward other aspects of life at St. Mike's, looking ahead to a time when we can put the pandemic behind us.
If you are connected with St. Mike's and would like to participate in InsightOut, please send me an email to chat about a submission.
Having heard the stories of the St. Mike's community, I am confident we will head into the fall ready to take on pretty much anything. As the hashtag says, we really are all in this together.
---
Read other InsightOut posts.
Sam Hodgkins-Sumner is the Executive Assistant in the Office of the Principal. He graduated from U of T last year with a B.A.in Philosophy, and a minor in Christianity and Culture. Currently, he is in a cabin somewhere in the woods.
---
Cardboard, Thresholds, and Hope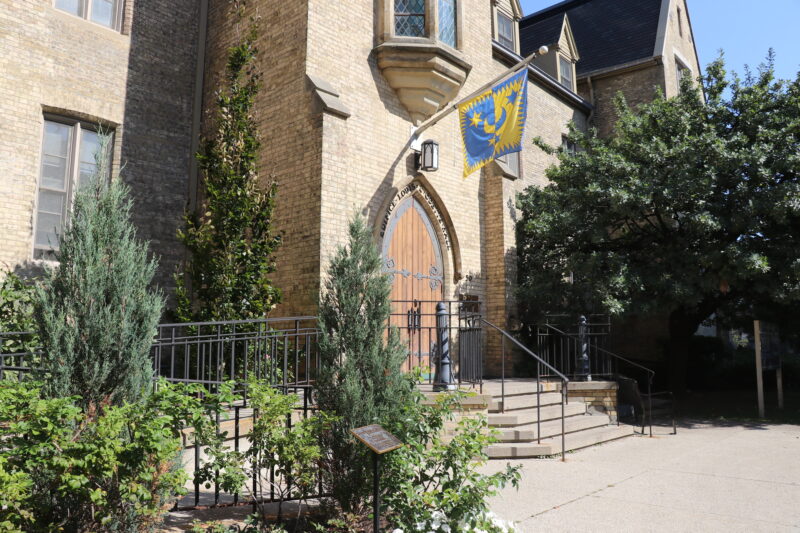 If you'd told me in late February that assembling and packing boxes with Randy Boyagoda's books and personal effects would be the highlight of my workweek, I'd have probably laughed (or maybe wanted to cry) at the idea. Yet that's exactly how things turned out on June 11th. There I found myself sorting books alphabetically by last name—Ellison, Faulkner, Gaddis—and receiving instruction from the incoming FAS Vice Dean, Undergraduate on how to fold down cardboard flaps so as not to require any tape—a trick he learned working at a book factory in his student days. Only the crunch of the occasional Dorito break punctuated the thumps and thuds as we stacked pounds and pounds of American literature and Catholic tradition. Not a typical day at Saint Mike's, but it sure beat Microsoft Teams meetings.
Why was this packing session so bittersweet for me? It had to be something more than working, eating, and chatting with our outgoing Principal, because I'd had the chance to do all of those during my year in his office. But in a sense, that was all it was about. For the preceding ten weeks, I'd missed the many interruptions by the people who show up at my door (who would have guessed that?), discussions of current events over morning coffee, and running into people on my way to the mailroom. My work hadn't featured the conversation, shared meals, or other un-screen-mediated interactions that so make being a part of the USMC community rich and joyful.
We find ourselves in a liminal time. We're passing between life before and after COVID as case numbers drop in many parts of the world, but worries of second waves and the absence of widely available vaccines or immunity tests mean that we haven't crossed the threshold yet. We don't know what life on the other side of that threshold will look like. Many have died; many have lost their loved ones, others their jobs. The pandemic, along with the killing of George Floyd and the ensuing demonstrations and public discourse, has reminded us of racial and economic inequality in this American election year. We can only hazard guesses at the timeline that runs towards social and cultural normalcy, towards full concert halls, naves, patios, and any of those other places where we gather in embodied groups.
Further, we find ourselves in a spiritually liminal time. Our regular rhythm of movement about the city, with its many external distractions and stimulation, has been disrupted. The resonance between COVID workspace and monastic cell is evident for those of us with the privilege of working from home; we were afforded a lot of time for rumination and reflection, at least before summer weather broke. The occasional escape-via-HBO-binge notwithstanding, something has shifted inside of most of us.
Again, we wonder: what ramifications—social, political, economic, and spiritual—will result from this liminal time?
As another entry in this series reminded me, times of privation and uncertainty can also be occasions for memory and hope. One of the most enjoyable and memorable aspects of my time in the Principal's Office so far has been serving as a staff member in the Gilson Seminar in Faith and Ideas. The Seminar is a synecdoche for St. Mike's at its best: Gilson involves the integration of work, play, and friendship. Gilsonians study great texts together, enjoy pelting each other with dodgeballs every month, and share an experience of travel (barring pandemics). It's been inspiring watching Professor Boyagoda offer his whole person to the Seminar as he led our office in its administration, taught students with the support of our two postdoctoral Fellows, and even brought his family to many of its events. Such leadership is among the many reasons we will miss him in the role of Principal. Although he's moving on to the Faculty of Arts and Science, Professor Boyagoda will remain the instructor of the Gilson Seminar—an occasion for hope!
Another occasion for hope in our office lies in the fact that we're gaining Principal Emeritus Mark McGowan on an interim term. Professor McGowan's devotion to Saint Michael's over the years, and his considerable institutional memory, will surely prove invaluable in the months to come.
I value working at a place like Saint Mike's, a place that seeks to nurture the whole person in a community of study, service, friendship and spiritual practice. Although we can't currently be together in the way we'd want, we can remember what USMC was like before our liminal moment, and look to the future with hope.
---
Read other InsightOut posts.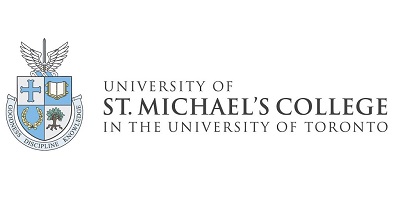 Convocation is a time not only for celebrating memories and friendships, but also the academic and extracurricular achievements of the graduating class. This year, almost 150 graduating St. Michael's students received medals and named awards. Celebrate their accomplishments with us as the Class of 2020 enters the St. Michael's alumni family.  
Graduation Awards by Application
The Principal's Medal Award 
In conjunction with the family of the late Professor Lawrence E. Lynch, the Principal's Medal was created in 1978 to recognize the almost lifelong association of Professor Lynch with St. Michael's College, and also to mark his 25th wedding anniversary. 
 Professor Lynch served as the College Principal from July 1976-June 1981. 
 The medal is given annually to a graduate who has made a distinctive contribution to life at the college and who upheld the practice of Catholicism proper to a university community. 
This year's recipient of the Principal's Medal is Rose Wang.  
The Marina Santin Award  
Sylvia and Raymon Santin, St. Mike's alumni, established the Marina Santin award in honour of their late daughter. During her time as a St Mike's Marina contributed significantly to the life of the College and to the University through her work as an Arts and Entertainment columnist for The Mike, staff photographer for The Newspaper, a Coordinator of the 1991 St. Michael's Orientation, and by her presence at and support of College and University events and programmes. 
 The Marina Santin Award is presented annually to a female graduate who has distinguished herself by an active and constructive involvement in the life of the college. Recipients exemplify the Christian ideals of joyful engagement in life, openness to others, service to the community, and responsible leadership. 
This year's recipient of the Marina Santin Award is Sasha Hellwig.  
The Sir Bertram Windle Graduate Scholarship 
The Sir Bertram Windle C.A Graduate Scholarship is awarded to a student with an excellent academic record who will be entering a liberal arts graduate program at the University of Toronto in the September following graduation. 
This year's recipient of the Sir Bertram Windle Graduate Scholarship is Isabel Armiento.  
The W.B. Dunphy Medal  
The W.B. Dunphy Medal was created in 1991 to honour Professor William Dunphy, who served as College Principal from 1981-1991. 
 Principal Dunphy was particularly concerned that university life should not be separate from the life of the wider community. 
 The medal is awarded annually to a graduate who has been most successful in combining excellent academic achievement with sustained commitment to volunteer service in the wider community. 
This year's recipient of the W.B. Dunphy Medal is Zara Ahmad.  
The Fr. Henry Carr, CSB Award  
The Father Henry Carr, CSB Award, named in honour of a Basilian father who helped shape this institution and who served as president and superior at St. Michael's from 1915 to 1925 is presented to a graduate who has made an outstanding contribution to the University of Toronto in athletics, academics, leadership, or student life. 
The recipient of this year's Father Henry Carr, CSB Award is Hodan Mohamud.  
The Fr. Robert Madden, CSB Leadership Awards 
Father Robert Madden was a much admired professor, chaplain and rector at St Mike's who served as the director of alumni affairs in his retirement. The Father Robert Madden Leadership Awards are presented to students who have made significant contributions to the University of St. Michael's College community by demonstrating leadership, cooperation, and solidarity in student-run organizations or community endeavours. 
The recipients of this year's Fr. Robert Madden, CSB Leadership Awards are:  
Anna Zappone 
James Pettem 
Julia Orsini 
Luke Bannon 
Almeera Khalid 
Vicente Constantino Kripka 
Sabrina Daniele 
The University of St. Michael's College Young Alumni Award 
The recipient of this year's University of St. Michael's College Young Alumni Award is Samuel Gearing.  
Graduation Awards by Merit and Program
The Alberto and Caroline Morgan Di Giovanni – Centro Scuola Scholarships  
Alberto Di Giovanni, 7T1 and his wife Caroline Morgan Di Giovanni, 7T0 have a long and close association with the University of St. Michael's College. They met here as students and have stayed involved as alumni. Three of their children (Annamaria, Carlo and Franca) as well as nieces and nephews have followed in their footsteps and graduated from St Mike's. Alberto and Caroline have endowed scholarships and an annual Dante lecture to demonstrate their appreciation for their experiences here and to encourage St Mike's graduates to develop life-long connections with their alma mater. 
 Four Alberto and Caroline Morgan Di Giovanni Scholarships are awarded each year to St. Michael's College students. Earlier this spring Di Giovanni scholarships were awarded to students participating in the Gilson Seminar in Faith and Ideas. 
Today we are recognizing Alberto and Caroline Morgan Di Giovanni Scholarships for graduating students who have achieved the top marks in Italian Studies and have demonstrated leadership and community spirit on the St. Michael's College campus; and in the community at large. 
The recipients of this year's Alberto and Caroline Morgan Di Giovanni – Centro Scuola Scholarships are Julia Volpe and David Adamiszyn.  
The Tommaso Serrao Award 
This award was established by the Family and Friends of Mr. Tommaso Serrao, who had a great love and passion for Italian literature. 
The award is presented to an outstanding graduate who has excelled in the study of Italian. 
The recipient of this year's Tommaso Serrao Award is Janet Marta.  
The Mercier-Knowlton Prize for Philosophy in Christianity & Culture 
While studying at St Michael's College, William Leo Knowlton, class of 1927, developed a deep love of philosophy that never left him. 
In 1999, he made a generous donation to St Michael's to establish an endowed lectureship in Philosophy and Theology. 
This gift also enabled the College to re-institute the Mercier Prize, which had been established in 1924 in honour of Cardinal Mercier and his work relative to the philosophy of St Thomas Aquinas. 
This award is given to the student with the highest CGPA in Philosophy and Christianity & Culture. 
The recipient of this year's Mercier-Knowlton Prize for Philosophy in Christianity & Culture is Sasha Hellwig.  
The James O'Brien 5T0 Book Award 
The James O'Brien Book Award was inspired by the memory of James O'Brien, St. Mike's Class of 1950. 
After graduating he remained an active alumnus of the College, serving on the USMC Senate for a number of years and on the Library Committee. 
His family established this award to honour his love of literature and to celebrate their continuing association with St. Mike's. 
The recipient of this year's James O'Brien 5T0 Book Award is Danielle Nassr.  
College Gold Medals
The College Gold Medals are awarded to graduating students with the highest cumulative grade point average in Arts, Science, and Commerce. 
The recipients of this year's College Gold Medals are:  
| | | |
| --- | --- | --- |
| Arts | Science | Commerce |
| Nathaniel Crocker | Laurestine Bradford | Anthony Adair |
College Silver Medals
College Silver Medals are awarded to all other graduating students who have a cumulative grade point average of at least 3.7.  
The recipients of this year's College Silver Medals are: 
Vinit Nirav 

Jogani

 

 

Julian A Takagi-Stewart  

Yufang Liu  

Zara Ahmad  

Gianni Vincent Pescetto  

Jijun Xiao  

Xiaowen Zhang  

Erica Alexis Venturo  

Haorui Zhang  

Heng Kan  

Kate Rose Jaworski Friesen  

Lazar Joksimovic  

Xinqi Shen  

Yuling Chen  

Zhuoran LI  

Shiqi Feng  

Yibin Zhao  

Sunsiya Wang  

Yu Guo  

Zeyang Zhang  

Christian John Tramontin  

Julia Francesca Volpe  

Shuting Jiang  

David Jan Adamiszyn  

Musa Talluzi  

Nicolas James Cicci  

Xueqian Ma  

Constantine Dean Gregory Kanargelidis  

Michael Sisti  

Jamie Evers Stalcup  

Shyam Mehta  

Xing Gao  

Christy Melody 

Simangon

 

 

Jiayi Shi  

Michelle Antoinette De Pol  

Timothy Chee Cheng Lui  

Zhengkai Fu  

Chenglan Huang  

Christian Michael Rostankovski  

David Frank Rhodes  

Ke Er Zhang  

Amelia Lois Leung  

Joseph Matthew Massabki  

Xin Yue Gao  

Katherine Schmidt  

Ming Yuan Zhao  

Nicole Joan Turner  

Yu Jia Yin  

Yue Li  

Alex Lee  

Du Wang  

Julia Passarelli  

Anna Aksenovich  

Daniel Kim  

Kuorosh Rezaei  

Ian Michael Cappellani  

Quanzhou Li  

Rebecca Kwiatkowski  

Yuxi Lin  

Ge Sun  

Janet Adele Marta  

Ankur Shiwakoti  

Chelsea Ann Marie Amos  

Gregor Neil McEdwards  

Junsheng

 Luo 

 

Xinran Huang  

Marina Samantha Salis  

Robert Newman  

Yi Wai Kwok  

Angela Wang  

Oswa Shafei  

Tianna Alexandra Damario  

Sara Eslam Pour  

Lara-Melodie B V Patry  

Sayeda Fatima Zahidi  

Yara Haitham El Bardisi  

Hallam James Willis  

Isabel Marie Rose Armiento  

Jason Kei-On Ho  

Jong-Hwan Joseph Lee  

Min Jin  

Rishikant Sharma  

Jeremy Boon Chinsen  

Rhonda Michelle Rathburn  

Simon Alexander Craig-Wright  

Jiayi Lu  

John Alexander Muir  

Oriana Irene Maurach Theo  

Ziying Zhuo  

Andres Felipe Medina Pineda  

Tiancheng Shi  

Xiaoqi Gao  

Tianhao Wu  

Zihan Yi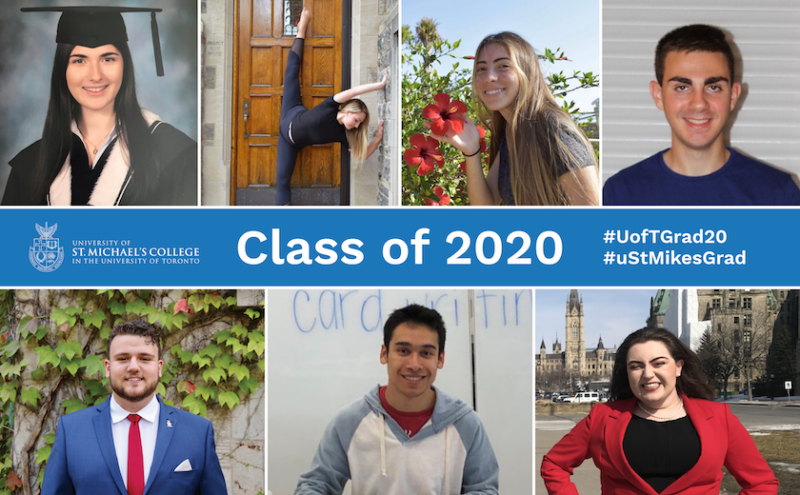 Although a virtual ceremony took the place of an in-person Convocation at the conclusion of their university experience, members of the Class of 2020 look back fondly on their time at St. Mike's, starting from the moment they first set foot on campus. "Every time I think about my time at St. Mike's," Michael Coleman (Honours Bachelor of Science: Physiology and Biochemistry double-major) says, "it really starts from the welcome I got" during Orientation Week.
Anna Zappone (Honours Bachelor of Arts: Environmental Geography major, Forest Conservation and English minors), a veteran of St. Michael's orientations over several years, agrees. "It's such an amazing week, no matter what goes wrong or whatever happens," she says. "Everyone screams until they lose their voices – everything is just so extreme and it's just so fun."
The thrill of the week's activities introduces new students to a community of care and support. Coleman remembers Orientation for the way "it makes you feel a part of something bigger, but not intimidating," a quality he did his best to communicate to new students when serving as an orientation leader and residence don in later years. "Everyone's your family," he says. "It's gotten better every year."
Brennan Hall provides a setting for Paul Nunez's (Bachelor of Arts: English major, Classical Civilization and Anthropology minors) memories of St. Michael's. "I really love how's there's a community within the Coop," he says, "very outgoing, encouraging strangers to join in the fun." Though he often spent late nights there hitting the books alongside his classmates, "we don't usually talk about what we're studying." The camaraderie grew irrespective of programs or disciplines.
Joseph Rossi (Honours Bachelor of Arts: International Relations major, History and Political Science minors) remembers this feeling of camaraderie in Brennan, and across campus generally at "move-in days, Dean's cup events, and great conversations in the residence or in the Coop."
"The college system is great at UofT, and I think it's an important experience," Rossi says. While students benefit from the larger University of Toronto setting, St. Michael's provides community and support on a smaller scale, something that students often mention as being uniquely valuable. "I think that St. Mike's is where I found my support network," says Michelle De Pol (Honours Bachelor of Science: Neuroscience specialist, Physiology minor). "I will remember the support that I felt from other students at St. Mike's most."
Julia Orsini (Honours Bachelor of Arts: Political Science major, English and Italian Culture and Communication minors) comes from a long line of St. Michael's grads, setting her memories of community on campus alongside those of her family. "It's true what they say, St. Mike's is a very tight knit community," she says, mentioning the Office of the Registrar and Student Services as giving her essential support throughout her undergraduate experience. "They were really there to listen and hear what was going on, not only in my academics but in life," she says. "They want to see you succeed."
Family is, of course, the word that keeps coming up in reference to the St. Michael's community—and that family only continues to grow. "I met my best friends here," Kate Friesen (Honours Bachelor of Science: Immunology major, Physiology and Biology minors) says. "Living in residence, we would go out—like half the floor would come to McDonald's to get a coffee at 1 a.m. to keep studying."
Echoing several of her classmates, Friesen says the most memorable thing for her about St. Michael's is "how welcoming everyone was, and how supportive the whole community was, and how fantastic the people were."
We asked members of the Class of 2020 if they had messages for their classmates. Here's what they said.
Julia Orsini is a member of the graduating class of 2020. On Tuesday, June 2, 2020, she was granted an Honours Bachelor of Arts degree with a Major in Political Science and Double Minor in English and Italian Culture and Communication. She will be pursuing a Master's Degree in Marketing at Schulich School of Business in September 2020.
---
Double Blue Forever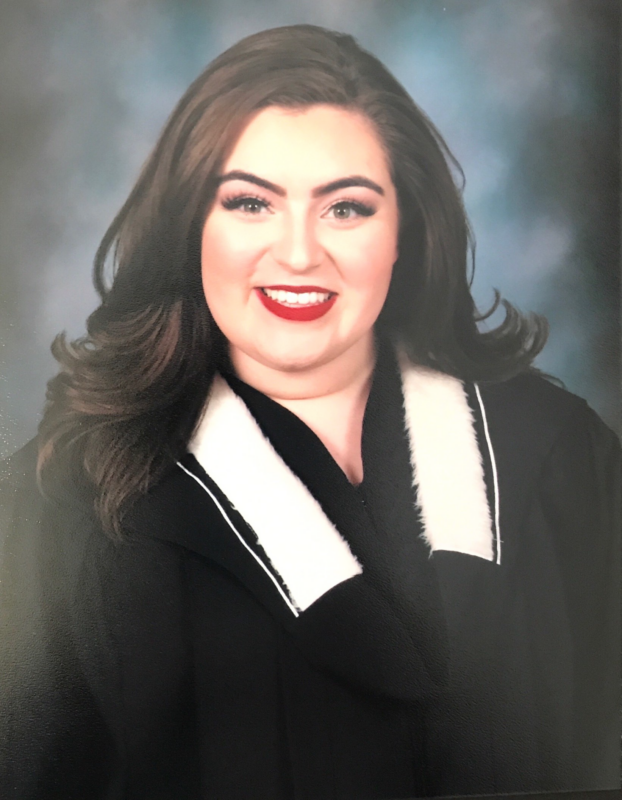 Coming from a long line of family members with double blue running deep in their veins, I was so excited to carry the torch in my academic journey and become a St. Michael's College student myself. By reflecting on my time working with USMC Orientation, teaching chants like Hoikity Choik and Bubbaloo, I couldn't help but remember learning them at a young age and wearing my dad's oversized SMC sweater. For decades, St. Mike's has influenced education through Basilian teachings to transform young enthusiastic student minds into great leaders, and the university welcomed me with open arms the fall of 2015 with opportunities to grow and develop.
At USMC we are always quick to discuss our tight-knit community. It is no wonder the place quickly became the home that I had been expecting on my arrival, and hence why it will be so difficult to leave now that I have graduated. I learned early on that your university experience will be whatever you put into it, and I knew being heavily involved in the USMC community from the start was integral to my five years here. As I prepare to leave the gates of USMC behind I am confident that my time and experiences here have helped me mature in ways I could have never imagined when I first stepped foot on campus. My time with the St. Michael's Troubadours Drama Society and The Mike are notable memories, including having the opportunity to find creative ways to connect the Young Alumni community as a work-study student at the Office of Alumni Affairs. The latter is now becoming reality for me as I become part of the Young Alumni Community myself.
Although our USMC Class of 2020 had the unconventional experience of graduating via a YouTube Convocation, I truly believe that everything happens for a reason and that God does not give you more than you can handle. I believe that the Class of 2020's unwavering determination to continue learning without a traditional university experience is a testament to our strength as a community capable of accomplishing greatness.
Despite not having the traditional convocation, the University of Toronto administration still managed to recreate the procession, which I watched as I gathered with my family at home on the couch. Instead of wearing fancy heels that bore the impact of walking across campus from USMC to Convocation Hall, I opted for comfy house slippers. Rather than trying to find my parents in the sea of people as I waited for my name to be called out, we screamed, celebrated and cried when my name appeared on our television screen, and we held each other tightly. It turns out our unprecedented virtual convocation allowed me to celebrate instantaneously with my family in a way that transcended distance, continents and time zones.
I am proud to be a St. Michael's student turned Young Alumni member, and share with the graduating class the optimism for a better and safer future as we continue to form new knowledge, skills and experiences to keep the world on turning.
---
Read other InsightOut posts.
The following remarks were included in a program delivered to members of the graduating class as part of their virtual Convocation.
---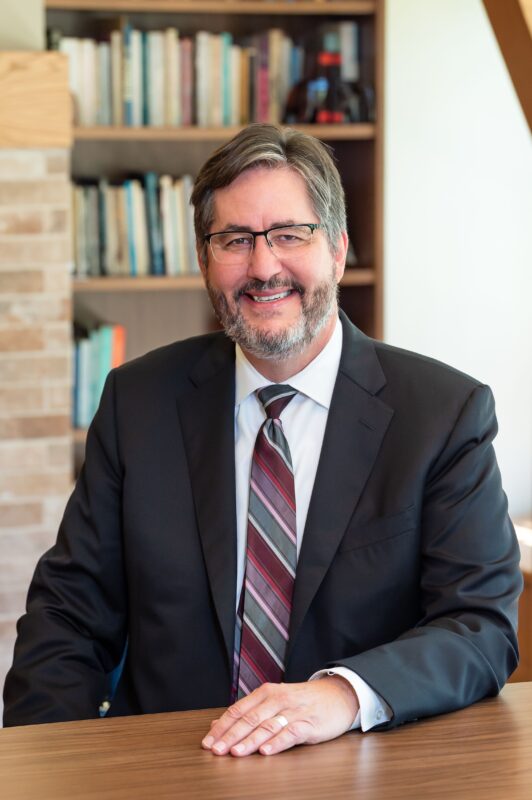 On behalf of Principal Boyagoda, and all of our colleagues at the University of St. Michael's College, I offer congratulations on completing your undergraduate studies at the University of Toronto.
The historically rich university ceremony of convocation is meant to provide the opportunity to celebrate your academic accomplishments and to acknowledge publicly those who have supported you. Well done, and congratulations also to your family, friends and the professors and many others who have helped you complete this important chapter in your educational and personal journey.
This year, however, you and your classmates, in fact all of us, have been also called to reflect upon the extraordinary events we find ourselves facing, individually and as a society. The circumstances surrounding your convocation are like no other. We recognize that it has been a challenging way to end this year. It is not only the shift to remote learning, and the distancing from good friends at this time of celebration: for many, the events of the last few months have added real economic and personal strain to the usual challenges one would expect to face as program completion deadlines approached. So, please know that we acknowledge that in addition to the academic focus and discipline you have demonstrated in this last semester of your studies that you have been asked to find within yourselves the patience, flexibility and strength to face these new challenges.
Thank you for the grace and resilience you have demonstrated in this challenging time. You, and the class of 2020, will be remembered in a unique way in the long and rich history of St. Michael's.
Congratulations again. Be well, and God bless you and yours.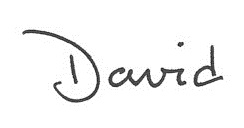 David Sylvester, PhD
President and Vice-Chancellor
The University of St. Michael's College
Ann Mathew graduated from St. Michael's College, University of Toronto,  in 2019 with a double major in English and Christianity & Culture. While an undergraduate, she served as an editor on Saeculum, the student peer-reviewed journal associated with the Christianity & Culture program. She has just completed her first year of the three-year Master of Divinity program at the Faculty of Theology. A member of the Faculty's Student Life Committee, she also sits on one of the subcommittees preparing for the coming visit by the Association of Theological Schools, the Faculty's accrediting body. 
---
Adjusting to the New Normal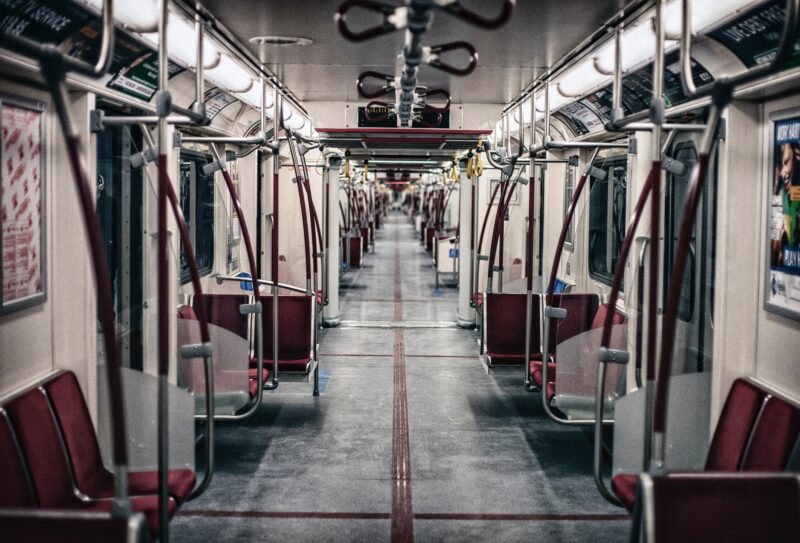 Writing this draft in the glory of the Risen Lord, I am also thrilled to have completed my first year of the Master of Divinity program at the Faculty of Theology at St. Michael's College. Although this global situation of the COVID-19 pandemic has deeply affected all of our lives, taking a special toll on the state of classrooms, the fact that I had enrolled in a couple of introductory online courses at the Faculty meant I was quite prepared for the virtual classroom setting. That being said, this shift in one's surroundings was indeed surprising.
Being a commuter student, this change was admittedly rather welcome. To avoid rush hours and wind chills between home and campus for the second half of the Winter semester was an unexpected blessing in the present circumstances. The faculty and administration were rather prompt in addressing us about the changes that were about to take place. In light of the various final papers and deadlines, I recall the commute to campus to hoard up on library books before the closure. While many online resources have been made accessible to us by the university, there were still a few books that I needed to check out. My transit experience on March 16th was interesting, insofar as that, during what would have been an otherwise crowded morning commute, the TTC subways ran almost barren to the bones. Strategically planning my time between the Emmanuel College and John. M. Kelly libraries, I managed to bring home some 12 books. The ride home was eerie in that many at Union Station were homebound—luggage and neck pillow-clad, with no return date in sight.
The remaining four weeks of classes flew by and we all seemed to adjust to our Zoom meetings, despite technical difficulties with Internet crashes at home, screen shares and background noises. Given the limited access to research materials, my professors graciously agreed to deadline extensions, along with concessions to primary sources. Throughout my undergraduate years, the Kelly Library gave witness to my eremitic lifestyle as each semester concluded. This time, however, my family got to experience my two weeks as a recluse. Truth be told, I rose with Christ on Easter Sunday as I submitted my final research paper.
The whole world has more or less been brought to a halt. Each one of us plays a crucial part in maintaining normalcy, and the community at St. Mike's has helped me adjust to this new normal, especially during the most stressful time of the semester. Currently, I am awaiting the commencement of online courses in the summer. Until then, I am passing time by engaging in some leisure reading, creative writing, family prayer, card games and such. As Archbishop Cardinal Collins often mentions in his daily homilies, let us continue to demonstrate our "love for our neighbour" in these days of keeping to our homes. May we find inspiration in the most trivial of things, all the while getting a step closer in knowing ourselves and emerge out of this phase as finer human beings.  
---
Read other InsightOut posts.
With a new name, award, and enhanced value, St. Michael's longstanding program in Corporate Social Responsibility entered a new phase last fall. The changes came not long before COVID-19 would create a context in which working for the common good — a signature emphasis of the program — would take on a new meaning.
"The Corporate Social Responsibility program is a vital offering at the University of St. Michael's College, helping business and institutions focus on ways to become better — and more effective — global citizens, whether environmentally, socially, or economically," says St. Michael's President David Sylvester.
While today's global citizens uphold the common good by practising social distancing to slow the spread of COVID-19, the changes wrought by the virus will create new context and opportunities for creating social impact in a post-pandemic world. Graduates of the St. Michael's diploma program will be among the first to imagine new possibilities for our life together when social distancing is no longer required.
The CSR program is featured in the latest issue of St. Michael's Alumni magazine, and reproduced below.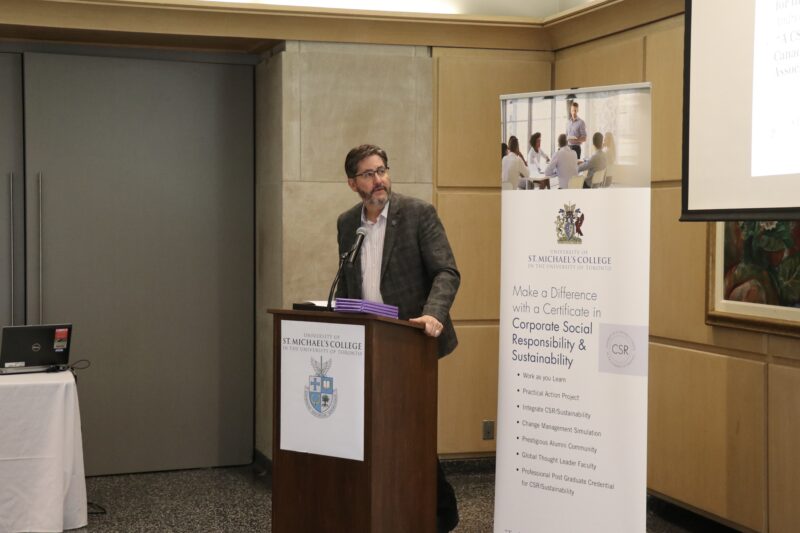 A Season of Transformation for St. Mike's CSR Program
Updated name, new award, enhanced value all signs of program's coming of age
No matter what stage of life you're at, icebreakers can help the first day of school seem a little less daunting. But when the school is St. Mike's, and the subject is corporate social responsibility, you can forget about standard tension diffusers like 'tell two truths and one lie about yourself' or pinning your birthplace on a giant map.
As participants in the 2019/2020 Graduate Diploma in Social Responsibility and Sustainability cohort met for the first time this past October, students were asked to chat with a seatmate and then present that person to the group by naming their core values. As the introductions circled Charbonnel Lounge, words like honesty, gratitude, compassion, respect, integrity and humour surfaced, indicators that this is not just any classroom.
For close to 20 years, University of St. Michael's College has been the go-to school in Canada to study Corporate Social Responsibility, an operational philosophy also known by a variety of other labels, including ESG (Environmental, Social, and Governance), Corporate Citizenship, or Social Purpose and Social Innovation.
The common thread is an institution's commitment to action that enhances the common good by adopting strategies such as environmentally friendly processes, fair labour practices, or corporate volunteer efforts. Proponents of CSR argue that a strong strategy can have multiple benefits, from answering shareholder concerns and aligning with a board's ethics through to self-preservation and furthering employees' sense of participation in something valuable, all factors that can contribute to a stronger bottom line.
"Corporate Social Responsibility is not just a set of [business] tools but a new outlook," Program Manager Kathryn Cooper explains. "CSR helps you look at people in a more human way and, as such, it is transformational.
"When we talk about Corporate Social Responsibility or Citizenship, we talk about social and environmental impact. Today investors, consumers and global citizens want to know that organizations are not causing social or environmental damage. In fact, there is an expectation that companies are making a positive contribution to society and the planet."
As an example, she cites athletics apparel giant Nike as a cautionary tale. When negative media reports on its international labour practices surfaced in 1996, stock value fell by 50% from $38 to $19 per share, while sales dropped almost 10%.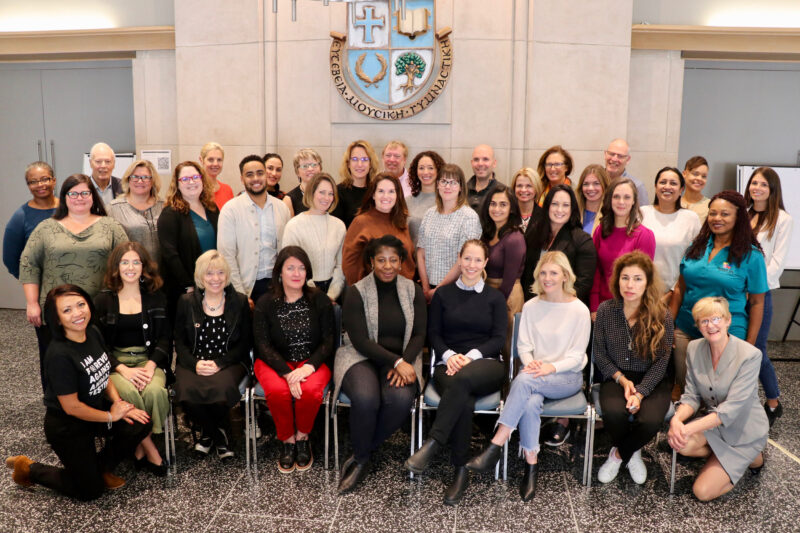 It is precisely the goal of positive change that makes St. Mike's a logical host for the program, says University President David Sylvester, because the program's goals and outcomes represent the long-standing values of St. Michael's. There is a clear correlation, for example, between the topics studied in the program and the tenets of Catholic Social Teaching, whether the issue is environmental stewardship, concern for the marginalized or a driving interest in the common good, he explains.
As it approaches its third decade of operation, the St. Mike's program is undergoing its own transformation, a sign of a coming of age not only of the program but also for the concept itself.
This past Fall, the program name of Corporate Social Responsibility was changed to the Graduate Diploma in Social Responsibility and Sustainability. Corporate no longer appears in the program name because the core concepts' appeal reaches far beyond the business world. While the idea began with financial institutions, it is now being embraced by a variety of sectors, including health care, education, NGOs, and not-for-profit organizations, notes Cooper. Recent graduates from the St. Michael's program have come from a diverse group of employers, including Toronto Hydro, Manulife Financial, the University of Calgary, and UNICEF.
"The idea of social responsibility used to be viewed as a public relations issue or the way to earn a 'social licence to operate', but it's got far wider applications," she says.
Sustainability has been added to the program's name "in response to a global trend toward embedding environmental, social and governance issues in business," Cooper adds. "To survive and thrive, organizations must focus beyond their bottom line, and create positive social impact.
"We make a lot of personal connections between values and ethics and urge people to take their whole selves to work."
The name change also signals the program's upgrade from a certificate to a diploma. Graduates of the 2018/2019 cohort were the first to receive diplomas at their November convocation, and are eligible to use the post-nominal letters G.Dipl.SR&S. The upgrade is a result of the increasingly academic nature of the program, says Dr. Sylvester, who notes that when the motion to change the program to a diploma was put before St. Michael's Senate, it was unanimously approved.
The changes to the CSR program come as St. Mike's engages in its own strategic visioning exercise, notes Dr. Sylvester. St. Mike's 180, Rooted in the Future seeks input from community members, asking how St. Mike's can create a dynamic and abundant future as the school looks to its 180th anniversary in 2032.
St. Mike's, like many other Canadian post-secondary institutions, is beginning to think more about the social impact of universities, and is looking to imbed related language and goals, examining everything from purchasing and infrastructure to examining a school's relevance and how it engages with the community, he adds.
"We want to turn research and teaching on the community as a vibrant force, because universities must be engaged in the community to have relevance," Dr. Sylvester says.
The Social Responsibility and Sustainability program at St. Mike's runs over 13 months, and consists of three sets of in-class sessions throughout that period, for a total of 11 days on campus. In between the three on-campus sessions, participants engage in reading assignments, participate in webinars, post reflections, meet with mentors who provide advice and guidance on a capstone project, and stay in touch as a cohort through a special web portal. As each cohort is capped at 30 students, both participants and instructors get to know each other well, with plenty of time for discussion.
On-campus sessions include workshops on everything from making the business case for social and environmental responsibility to how to apply CSR and sustainability strategies in the workplace through the development and implementation of diversity and inclusion, community investment, ethics and reporting and communication policies and procedures.
The program draws three types of participants, Cooper notes. Some are tapped on the shoulder by employers wanting participants to develop their company's CSR or Sustainability Strategy. Others are looking for a purpose-focused mid-career transition, while a third group consists of younger people who have graduated with theoretical knowledge about sustainability and CSR but are looking to learn from mentors and program participants with practical experience.
Participants have two major assignments, as well as a capstone project where they work with a seasoned CSR and sustainability mentor to undertake a practical social responsibility and sustainability project. Students identify their project's outcomes and methodology, as well as how to socialize the plan with key stakeholders, she explains.
Past projects have included Community Investment Strategies, Volunteer Programs, Environmental Sustainability Initiatives, Indigenous Impact and Sustainability Reports and CSR/Sustainability Strategies.
The ability to connect with experts, as well as to meet others in similar fields grappling with similar questions, is one of the big draws for the program, graduates note.
"It's a top-notch program, the only one of its kind in Canada connecting like-minded people with similar passions in Corporate Social Responsibility," says Alexandra Biron, who is Assistant Manager, Corporate Responsibility at professional services firm Deloitte in Toronto. She looked at online offerings from other schools but was drawn to St. Mike's both because of the in-person sessions, as well as what she heard from former students.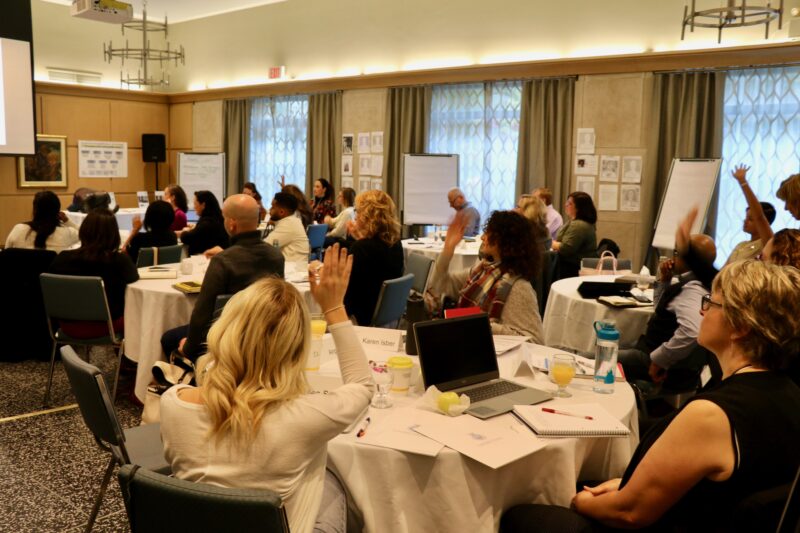 "You can find a lot of information online but the network of professors and speakers is what's most valuable. You are a cohort with a diverse group in terms of age, sector, experience, background, and even with those who might not come from a CSR background but are looking to change fields," Biron explains. "These people share their struggles and high points, especially as so much can happen in 13 months. These are people with similar values and passions in a variety of jobs."
Biron was one of the two winners of the inaugural President's Capstone Award this past Fall for her project, entitled Deloitte Canada 2019 Indigenous Impact Report, which examined the impact [Deloitte has] made with Indigenous communities through pro bono work, volunteering, donations, sponsorships or serving as directors on boards.
"This report was the first of its kind for the firm. We publish an annual CR report but this was the first time we looked at the impact we were having with Indigenous communities. It's led to an even bigger project, which is the firm's Reconciliation Action Plan, which is set to launch in 2020 and will set the stage for how Deloitte will move forward on implementing TRC recommendations into its corporate life."
Like Biron, Sarah Thirnbeck credits the program with offering her the skills to lead change in her workplace. Thirnbeck, who is Associate Director of Strategic Impact for the Canadian Real Estate Association in Ottawa, says of the program, "It changed my life."
When moved from handling social media into her current duties this past Fall, Thirnbeck sought a program to help her create a vision for her new role.
While seeking resources online, she found mention of the St. Mike's program "and it fulfilled all my expectations. I arrived on Day 1 knowing I wanted to develop a CSR strategy for my organization but I became like a sponge, soaking up information."
Thirnbeck was the other winner of 2019 President's Capstone award. Her project was titled "A CSR Strategy for the Canadian Real Estate Association." It has already had an impact, as the Board of Directors of CREA agreed to include ethics, sustainability and social impact as a new priority in its strategic plan, based on her recommendation.
Now, she will begin implementing ideas from her project, including a green strategy, in her own office, with an eye to rolling them out to various local boards and offices across the country.
Program graduate Robert Waite now serves as a CSR mentor, working with and inspiring other students. Waite found himself in the program in 2008 while working at Canada Post, after he was asked to lead the effort of Crown Corporations in the area of environmental stewardship. Deciding he wanted an academic understanding of the program, he chose St. Mike's because "I liked the structure. …It was more humanistic and less technical, with more emphasis on the soft skills. The program gave me the tools I needed," says Waite, who went on to produce the first CSR report of any Crown Corporation, and hosted a meeting of various Crown Corporations to share best practices.
Waite, who now teaches at Seneca College and does consulting, says he decided on the St. Mike's program for several reasons, including the fact that the small program, on a small campus within the enormous University of Toronto campus, had an intimacy to it.
The very nature of a liberal arts college is another, he adds.
"Climate change, for example, can be positioned as a moral issue, a philosophical one," he says.
A few years after graduating, he was invited by a United Nations official to lecture on CSR to a group of postal agencies from 10 Caribbean countries.
"The materials I used were materials I gathered from St. Mike's. It was a great feeling, as many participants' countries were small and didn't have the resources to take on issues like environmental stewardship. My ability to say yes can be tracked to my participation in the program. I have nothing but praise for the people who run the program."
One of the influences he cites is Dr. Mimi Marrocco, who started the program in 2002, when she ran St. Mike's continuing education program. In chatting with various stakeholders, it became clear to Dr. Marrocco that "the liberal arts had something to contribute to business, including creating the time to think," she recalls. "Liberal arts allows for reflection.
"Sometimes, work environments can become siloed, but this program creates a forum to talk to like-minded people, and it presents the opportunity to make connections inside and outside."
One of Dr. Marrocco's first ideas for the program was to introduce a novel study to allow people to use their right brain, the hemisphere associated with creativity and innovation.
The first year, participants read E.M. Forster's Howards End, which bears the epigraph Only Connect, a message she says underlines the program.
"We need slow knowledge, slow movements. We are busy people in business and
sometimes we fall into busyness, which doesn't allow us to use the whole person."
New grad Alexandra Biron agrees.
The program "provided me with a platform to combine my professional life and one of my passions…. My career may not have progressed the way it did so quickly without this experience."
---
By Catherine Mulroney
From St. Michael's Magazine: Winter 2020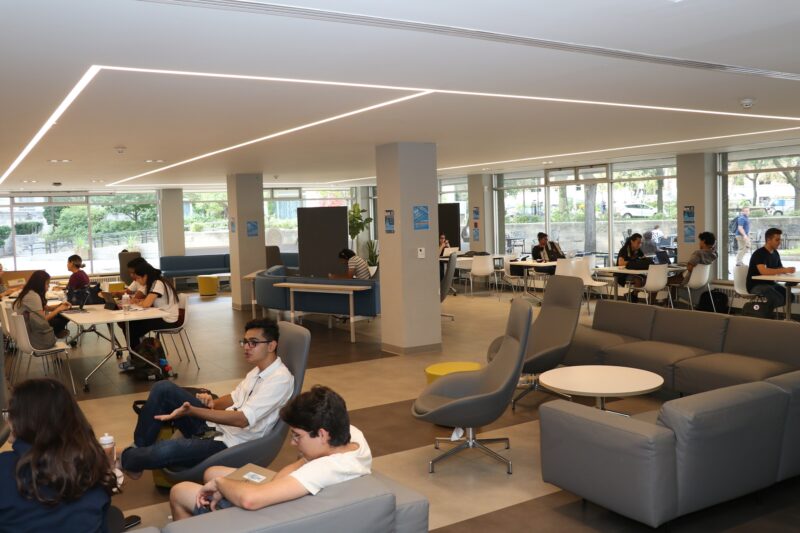 When asked to describe St. Mike's, students often mention "community" as a foundational part of their experience of the school. The newly renovated and fully accessible Brennan Hall offers – quite literally – a concrete example of the ways in which community is an essential and longstanding feature of the student experience at St. Michael's. Amid the portraits of alumni and past professors, current students find themselves in a community as familiar as an extended family—and just as committed to their success in every area of life.
"The revitalization of Brennan Hall represents this university's commitment to student experience," says President David Sylvester. "By placing key services and resources alongside club and gathering spaces in the heart of our campus, the new Brennan Hall brings together every part of St. Michael's student life—spiritual, academic, personal, and social—in the same way a St. Mike's education forms the student as a whole person."
One of the most important updates to the space is the relocation of the Office of the Registrar from Alumni Hall to the centre of Brennan. This places essential registrarial services at the heart of campus for both undergraduate students at St. Mike's and graduate students at the USMC Faculty of Theology.
Students can make use of those services while also popping in to the SMCSU office, the Canada Room dining hall, or the Dodig Family COOP. With Campus Ministry and Student Life offices down the hall as well – and exciting events often taking over the COOP during evenings and weekends – the overall effect is that of a bustling home for students from every division of the school, and a place that caters to every part of student life.
Giancarlo Mazzanti '84, Registrar and Director of Student Services, says "The revitalization of the main level of Brennan Hall has been the catalyst in improving the student experience on our campus." He mentions one of the key benefits has been that staff "are in constant contact with students, and sharing in the community experience," and that the new spaces bustle with students "studying and meeting with academic advisors, learning strategists, career advisors or our Campus Ministry team."
Since the beginning of the new academic year, the revitalized Brennan has been buzzing with activity, from orientation programming to events and first club meetings. A recent Kelly's Korner – an open mic night and longstanding tradition brought back in the new space – was full to overflowing the doors of the Dodig Family COOP.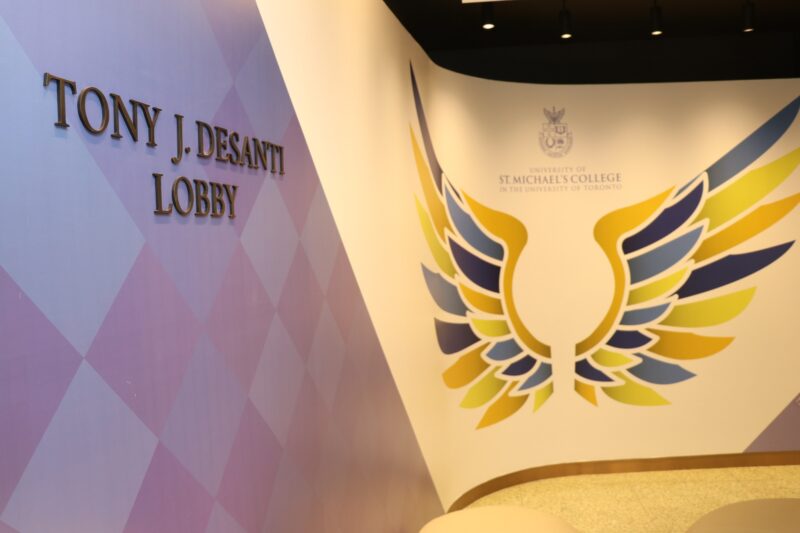 "It looks beautiful and it is coming back to life!" says Maryrose Doucette, a third-year SMC student double-majoring in Christianity and Culture and Mediaeval Studies with a minor in Political Science. "The COOP being redone, the pool table, and of course the coffee shop are all a draw for me, and it's great to walk through on my way to class and run into friends at every corner."
The changes to Brennan are apparent from the moment a visitor walks in the south entrance. A bright and welcoming entrance space, the Tony J. Desanti Lobby features a curved wall imprinted with the names of members of the St. Michael's community who made the renovation possible. The old-school USMC crest on the floor recalls decades of St. Michael's history, while a pair of giant angel wings on the wall provide Instagrammable photo opportunities to students and visitors to campus.
In the updated central space, students now have a large variety of seating options while waiting for appointments or gathering with friends. One option is to grab a drink or a snack at Mike's Café, a coffee shop quickly becoming known for its "Basil the Bulldog" signage where students can pick up St. Mike's merchandise and a small selection of toiletries and living essentials in addition to Starbuck's Coffee. Arrays of outlets next to every seating area make it possible for students to study or hang out for as long as they like without relocating for a battery top-up.
An essential part of the project was the update to the Dodig Family COOP, a beloved open space where students at St. Mike's have gathered for decades. It has always played a particularly important role in the lives of commuter students, who treat the COOP as a home base for the days they spend on campus. The new COOP features soft seating, updated lighting, plentiful outlets, and a complement of glass-walled office spaces for student organizations and clubs, as well as a graduate student lounge with further comfortable seating. Microwaves and high-top tables make the COOP a place to eat as well as study, hang out, and gather for events.
Isabel Armiento, fourth-year SMC student and this year's Editor-in-Chief of The Mike, finds that the revamped club spaces next to the COOP have been a boon to the campus paper's operations, saying "we can now comfortably host in-house copy-editing and production sessions with more members present than ever before." Armiento also notes the centralized office spaces make it easier to "hold outreach events in common student spaces and to communicate with Student Life and USMC faculty."
The Class of 2023 has already begun to make themselves at home in the COOP and the adjacent offices, which are adaptable for a variety of uses. Passers-by often catch sight of board game nights and friendly games of pool on the new billiard table. From residential students to commuters, graduate students to those pursuing certificates in Continuing Education, visitors to the revitalized spaces find a new home for the community that has always made St. Michael's unique.
Since its official opening in August of 1939, Brennan Hall has been at the heart of the St. Mike's experience. 80 years later, thanks to the generosity of Brennan Hall "Champions," gifts from alumni and friends, major class gifts, and a contribution from students through the Student Capital Improvement Fund, the Class of 2023 will be the first to enjoy a completely revitalized Brennan Hall throughout their entire experience at St. Mike's.
Orientation Week 2019 at St. Michael's will take place September 1 to 4. Register here! In the weeks leading up to Orientation, we're posting quick interviews with each member of this year's orientation coordinator team. The introduction to the series is available here.
Student Life Associate Emma Graham is a St. Michael's grad and this year's staff representative on the team. We asked Emma three questions over email about orientation and life at St. Mike's.
What part of Orientation 2019 are you most excited for?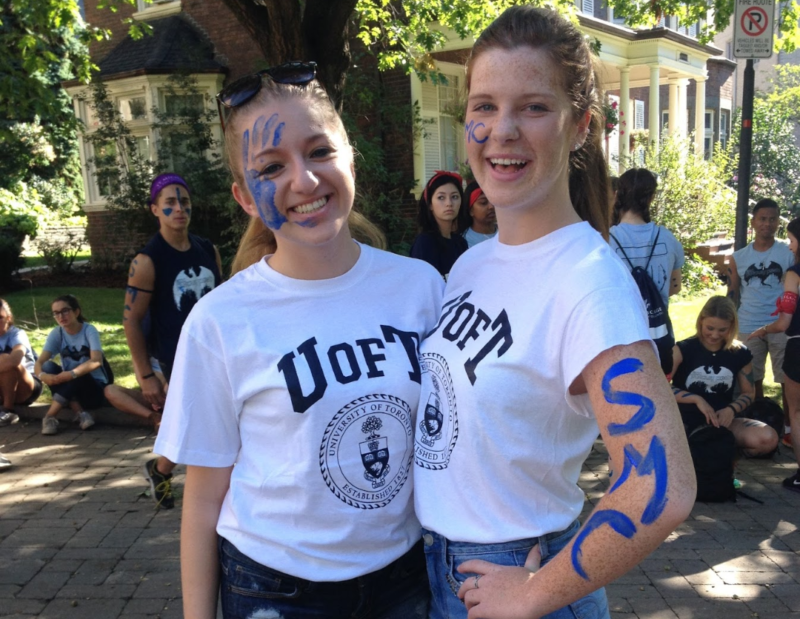 I am most excited for our Carnival and Academic Orientation! Students get to explore campus, play awesome carnival games and then meet some professors in their programs and some upper year students for Q&A sessions, all accompanied by a fantastic presentation by our very own Principal!
.
The theme for this year's orientation is "Into the Wild." What's that about?


.


Our Executive team chose this theme because it reflects the truth that entering University can be a terrifying and somewhat chaotic experience. However, the wild is also beautiful and full of diversity, so once you overcome your fears there is a wealth of opportunities for learning and growth. Our Orientation leaders and marshals will work hard all week to accompany students into the Wild so that by the time classes start they are well equipped to face it on their own!


.
What are some resources new students should be aware of before they start the new year?


.


Some of the best parts about belonging to St. Mike's are the friendships and amazing community life, but in addition to this our college offers fantastic resources such as a personal librarian assigned to each student, a robust peer mentorship program to help students acclimatize to university, a chaplaincy program that offers formation for students beyond their academics, and so many more! My greatest hope for our first years this year is that they seek out these resources before the weight of term work sets in, and that they will be able to rely on their community to support them on this wild adventure we call post-secondary education!


.
Emma can't wait to welcome you to campus in just a few short days. Get excited! The fun begins September 1. Remember to register for Orientation 2019 here if you haven't already.
Read other interviews in this series here:
U of T's highest-performing female student graduating in a science program is focused on AI research to "make the world a better place"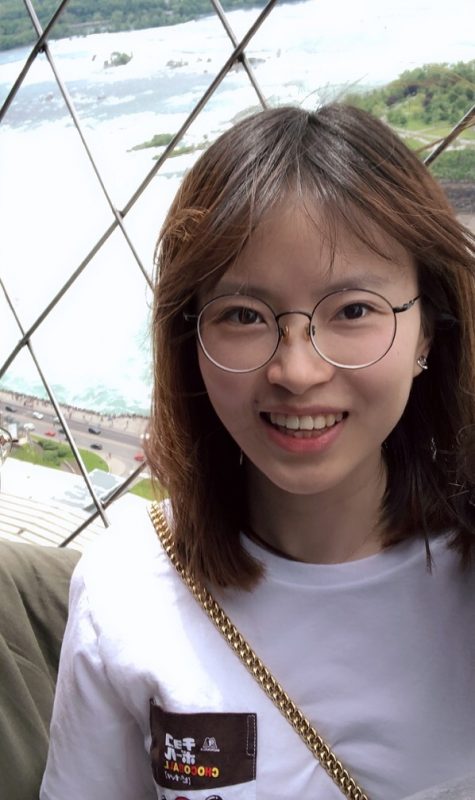 The St. Michael's Class of 2019 is full of impressive students, many of whom are bound for medical school, teacher training, law school or graduate programs in their fields. One student stands out even in this exemplary company: Jinman Zhao, who recently graduated with an Honours Bachelor of Science with Specialist in Computer Science, is the recipient of this year's Rose Sheinin Scholarship, an honour bestowed on the single highest-performing female student graduating in a science program across the University of Toronto.
"It is a great honor for me. I didn't expect to receive this award because I think there are many excellent and talented students around me," Zhao said over email. "Everyone works very hard."
With a perfect 4.00 grade average, Zhao might be the only person surprised by the honour. She attributes her academic success in part to her choice of field, which is one she loves: "Academic success is based on passion," she said. Asked whether there was a secret to her success, she replied, "Passion and hard work are my secrets."
Her passion and hard work have led to other accolades. In addition to the Rose Sheinin Scholarship, Zhao received a College Gold Medal at St. Michael's as this year's graduate from the college with the highest average overall in Science. She also received a USMC nomination for the Governor General's Silver Medal, one of the highest honours conferred on a graduate each year at the University of Toronto. The three students with the highest cumulative GPA out of all students graduating from an undergraduate program in the spring or fall receive the medal.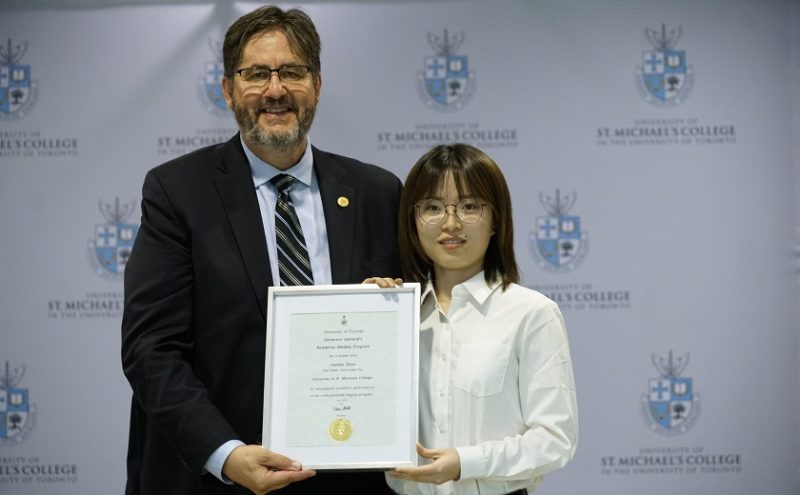 This year, Zhao is matriculating directly into a PhD program at the University of Toronto to continue her work under the supervision of Professor Gerald Penn; her primary research areas are natural language processing and artificial intelligence, and she wants to become a professor someday. The most exciting area of research in computer science, in her opinion? Theoretical computing. "I hope that one day someone can figure out whether P = NP," she said.
When it comes to her own research, Zhao considers the most important question about the cutting-edge field of AI today to be a fundamental – and humanistic – one: "how to use [it] to make the world a better place." She also observed that there are important challenges in ethical issues related to A.I., and that there is a significant problem in the lag between the rapid advancement of the technology and the relatively slow pace at which relevant laws are updated.
As she looks to continue her cutting-edge research at the graduate level while preparing to take on the role of professor herself, Zhao is uniquely well positioned to encourage other women to work in Computer Science, a field with a complicated reputation on matters of inclusion. "Scientific achievement is determined by the passion and effort of scholars rather than gender," she said, continuing, "For female students, the stereotype of computer science should be abandoned." She offered a succinct piece of advice: "As a woman, if you are interested … don't hesitate to participate in this field."
"I enjoyed every moment of my university life," the Class of 2019 graduate said. When asked if there were any particularly wonderful parts of her undergraduate life, Zhao replied, "If I have to choose the best time, it is now!"
St. Mike's alumni returned to campus for Alumni Reunion 2019 from May 29 to June 2, where they had the opportunity to catch up with classmates, make new friends, and reacquaint themselves with the college that remains an important part of their lives.
The Alumni Affairs team organized 18 different events scheduled around reunion celebrations hosted by the University of Toronto, and in the final count, more than 600 people attended St. Michael's special events. This year, the honoured classes ending in '4 and '9 came back to campus to celebrate their milestone anniversaries, including alumni returning from as far back as the class of 1949.
Some alumni traveled from as far away as New Zealand, England and Houston to participate, while others found themselves returning from a short distance away as they settled back into residence at Elmsley Place or Loretto College for the weekend.
The reunion kicked off with a SHAKER gathering at Ripley's Aquarium with St. Mike's young alumni in attendance, and concluded with a full house for Sunday's Mediaeval Symposium by Dr. Alison More. A selection of photos from these and other events can be found at the bottom of this post.
Highlights from Alumni Reunion include:
Lectures and presentations from St. Mike's faculty, including Assistant Professor Felan Parker's engaging Stress-Free Degree lecture on Fortnite and video game culture and a standing-room-only presentation by Assistant Professor Alison More, who had just returned from conducting an international learning experience in Ireland with Boyle Seminar students.
Anniversary Masses, one celebrated by Fr. Morgan Rice, CSB (2009 graduate of the Faculty of Theology) in the Loretto College Chapel, and another at St. Basil's celebrated by Archbishop Michael Miller, CSB, (USMC 1969) who travelled from Vancouver to enjoy his 50th anniversary of graduating from St. Michael's. Alumni toured the John M. Kelly Library, which is celebrating its 50th anniversary since opening in 1969, and Chester Gryski's (USMC 1969) spoke about the Canadian Fine Press Exhibition, which featured items printed by the late Glenn Goluska (USMC 1969). If you missed your chance to share memories or photos of the library during reunion, you can still do so—just send an email to usmc.archives@utoronto.ca.
A revival of the st. mike's pub. The Class of 1994, in conjunction with the Class of 2009, marked their 25th and 10th anniversary, respectively by turning the Firkin on Bay into the st. mike's pub, a former campus hangout space.
A capacity-crowd All Alumni Double Blue Party in the newly renovated Brennan Hall Lounge and The Dodig Family COOP. Alumni had the opportunity to travel down memory lane with a display of photos and flip through yearbooks from the honoured years.
"Canadian Writing Now," a panel discussion hosted by Principal and Vice-President Randy Boyagoda and English Chair Professor Paul Stevens. One of the authors, Anthony De Sa (USMC 1989), dedicated his reading to Fr. Robert Madden, CSB, and shared a story of Fr. Madden going out of his way to offer kindness and support after Anthony's father passed away.
The Honoured Years' Dinner and Medal Ceremony where alumni who graduated 55, 60, 65, and 70 years ago, with a standing ovation for Vicky Houghton (USMC 1949), the first ever Female Athlete of the Year at St. Michael's, who recently donated her Varsity jacket to the USMC Archives.
Dr. Mimi Marrocco (USMC 1969) was recognized for her work in adult education, corporate social responsibility and ethics as the recipient of the 2019 Alway Award, named in honour of former President and Vice-Chancellor Dr. Richard Alway (USMC 1962).
President David Sylvester expressed his appreciation to the campus community following the weekend, writing:
"Many thanks to the staff, faculty and students who contributed to the success of Alumni Reunion It was a wonderful opportunity to connect with generations of St Mike's graduates. Our alumni felt warmly welcomed, thoroughly enjoyed the gatherings, lectures and tours and commented on how lovely the grounds and facilities looked. The weekend was a tremendous community effort, which showcased St. Mike's at its best."
See you next year! If you'd like to see more photos from the weekend, please email smc.alumniaffairs@utoronto.ca.
11 Graduating St. Mike's Students Receive Cressy Awards for outstanding extra-curricular contributions
We are incredibly proud of the Class of 2019, and in advance of Convocation events on June 13 and 14, the University of St. Michael's College wishes to acknowledge the outstanding achievements of some of our graduating students who were honoured on April 22 with Cressy Awards.
Cressy Award recipients from the St. Michael's Class of 2019 have edited journals, presided over conferences and student organizations, supported our sponsored programs, worked in Residence Life and Student Life, coordinated our Mentorship program, and much more.
Join us in congratulating the following students:
Joshua Bowman (USMC 2019) was the President of the Indigenous Studies Students' Union and co-chair of the Honouring our Students PowWow, as well as an executive on the Arts and Science Students' Union.
Damian Di Biase (USMC 2019) founded "Clean SMC", a student environmentalist group which has sought to promote sustainable living through public outreach and funding green initiatives on campus. He also served as an Orientation Leader, Student's Union Representative and Commuter Ambassador for St. Mike's.
Jaimi Foster (USMC 2019) was co-coordinator of the St Michael's College Mentorship program and President of two USMC Clubs- the American Culture Club and the Pickleball Club.
Haseeb Hassaan (USMC 2019) was the President of the Arts & Science Students Union and the Founder and Chair of the Student Success Day Conference.
Lazar Joksimovic (USMC 2019) co-founded and directed the Global Society for Genetics & Genome Biology, an international organization whose mission is to advance research on rare yet fatal genetic diseases. He also co-founded the Journal of Innovations in Genetics and served as the Academic Chair for the UofT Ophthalmology Club.
Marianne Kalaczynski (USMC 2019) was the Co-President of the Slavic Languages Students' Union and the Medieval Studies Undergraduate Society, as well as Mentor and Logistics Director for the History Students' Association.
Erin McTague (USMC 2019) was Chief Returning Officer of the St. Michael's College Student Union, President and Intramural Coordinator of the St. Michael's College Residence Council, and Munk One Program Ambassador.
Giuliana Sframeli (USMC 2019) was the President of Delta Delta Delta, University of Toronto Chapter and the Director of Events for Rotman Commerce Women in Business.
Karina Michele Stellato (USMC 2019) was heavily involved in Student Life through her roles as Commuter Don, Senior Mentor with USMC Mentorship and Marshal at Orientation week at St. Michael's College. She also served as an events coordinator for the Italian Undergraduate Student Cultural Association.
Maria Olivia Teotonio Wren (USMC 2019) was the Events-Coordinator for the Celtic Studies Student Union and the Medieval Studies Undergraduate Society aligning study and extra-curricular thus making what is learnt in class come alive. She also served as a student representative for the Pontifical Institute of Medieval Studies Friends of the Library Committee.
Han Lu (Jessica) Yu (USMC 2019) was the Editor for The Attaché Journal and served as the Committee Director at the 2017 Secondary School Interactive Crisis Simulation Conference. She also served as Secretary General of the North American Model United Nations Conference, acting as a Senior Advisor her senior year.
We also recognize Elicia Pavan (USMC 2015), who was also honoured this year with a Cressy Award.
Established in 1994 by the University of Toronto Alumni Association (UTAA) and the Division of University Advancement, the Gordon Cressy Student Leadership Awards recognize students who have made outstanding extra-curricular contributions to their college, faculty or school, or to the university as a whole.
On June 14, the University of St. Michael's College will welcome back to campus two accomplished alumni, who will be addressing the Class of 2019 at each of this year's two-degree conferral ceremonies.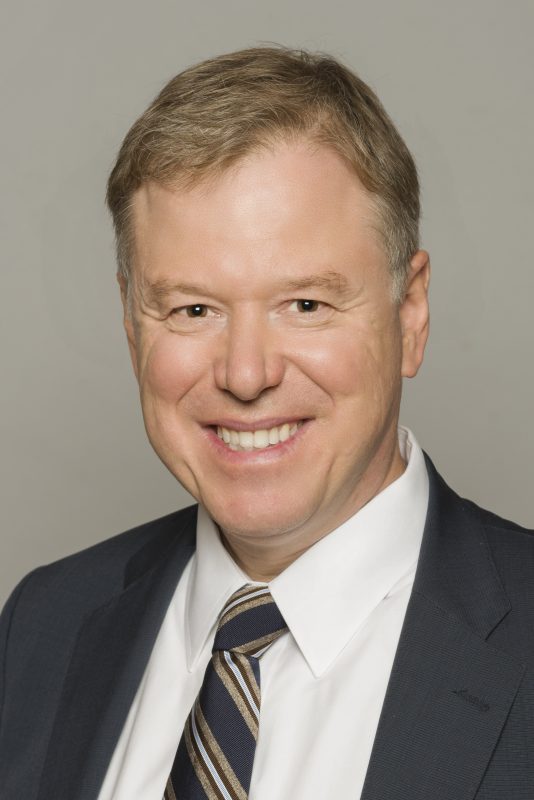 At 10 a.m. June 14, Arts graduates will gather in Convocation Hall for the presentation of their degrees, and Dr. Andy Smith, CEO of Sunnybrook Hospital, will deliver remarks.
Dr. Smith graduated from St. Michael's in 1990 and entered medical school. Today, Dr. Smith serves as president and CEO of Sunnybrook Health Sciences Centre, a prestigious appointment that followed years of leadership in other roles at Sunybrook, the Division of General Surgery at the University of Toronto, the Odette Cancer Program and Cancer Care Ontario. A surgeon by training, Dr. Smith anticipates a day when advances in ultrasound and other medical technology result in surgical procedures no longer requiring incisions on the patient's body – a science-fiction scenario he is helping to bring into reality with his team at Sunnybrook.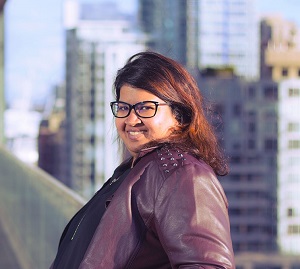 Science and Commerce graduates will gather at Convocation hall at 2:30 p.m. for their degree conferral ceremony, and those students will hear from Aashni Shah, CEO of non-profit Elixir Labs and software engineer for Square.
A member of the St. Michael's Class of 2016, Ms. Shah was named one of Canada's 50 most inspiring women in STEM by Inspiring Fifty, an honour she received for her innovative work at the intersection of technology and philanthropy. She was the first female president of the Computer Science Student Union at the U of T in over a decade, and founded UofTHacks, Canada's first student-run hackathon. Born and raised in Kenya before moving to Canada in 2011 to start university, Ms. Shah is an advocate for diversity in tech, and believes that "by promoting diversity in STEM, we're increasing our odds of finding stable and sustainable solutions that will help Canadians and people all around the world."
Dr. Smith and Ms. Shah have worked to create new pathways into the future, representing the value of an education that pairs elite skills and job-readiness with a sense for the most important questions facing society today. We look forward to their remarks to the Class of 2019.