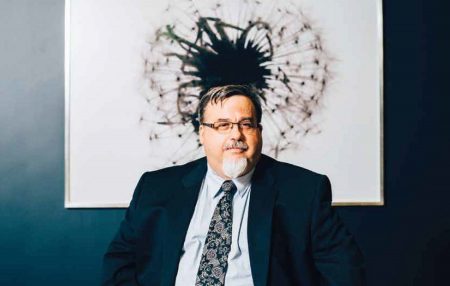 Dr. James Ginther, former Dean of the Faculty of Theology, has been appointed Associate Director of the Centre for Medieval Studies (CMS) at the University of Toronto, effective July 1, 2021. A mediaeval historian and professor of Church history, Dr. Ginther will continue to teach at St. Michael's during his three-year appointment to the Centre.
"This appointment speaks to the close ties we have both to CMS and to the Pontifical Institute of Mediaeval Studies (PIMS)," says St. Michael's President Dr. David Sylvester. "Jim, who is also an Associate Fellow at PIMS, will be a valuable asset to the Centre."
Noting that Dr. Ginther will take over the role from St. Michael's professor Dr. Alexander Andrée, Dr. John Magee, the Centre's Director, says he is "very grateful for his willingness to take this on, and for USMC's and the Faculty of Theology's cooperation in making it possible. Jim brings excellent administrative experience to the position and, perhaps most importantly, will form an important part of the connective tissue between the Centre for Medieval Studies, St. Michael's College, and the Pontifical Institute of Mediaeval Studies."
Dr. Ginther describes his responsibilities at CMS as primarily student focused.
"I will be overseeing recruitment and admissions of new MA and PhD students and will serve as the faculty advisor to all MA students. I'll also be responsible for developing funding packages, including assigning teaching assistant and research assistant positions to incoming and returning students.
"This is what excites me about the position: supporting students so that they can excel in the program, and providing opportunities for professional development where the Centre can."
Dr. Ginther, who earned his doctorate at CMS, was named Dean of the Faculty of Theology in July 2015. His research is primarily focused on 12th- and 13th-century European theology. He is currently leading a SSHRC-funded project that will produce an edition of Stephen Langton's lectures on Genesis. He teaches courses in medieval church history, Anselm of Canterbury, the medieval theology of creation, and methods in historical theology.
For the past 20 years Dr. Ginther has also worked in digital humanities, collaborating on several large projects, including the digital tool T-PEN (Transcription for Paleographical and Editorial Notation, www.t-pen.org). While at CMS, he will also work on enhancing its existing programs in digital humanities. One possibility, he notes, would be finding ways to connect the Global Classroom project at St. Michael's with the mediaevalists who teach in the digital humanities minor.
In 2020, St. Michael's signed a five-year memorandum of understanding with the University of Toronto and the Pontifical Institute of Mediaeval Studies to focus on new possibilities for cooperation and partnerships for CMS, PIMS and St. Michael's via research, teaching, and publication. While each party remains distinct, the agreement suggests possibilities such as joint academic seminars or colloquia, as well as less formal scholarly collaboration. It also notes that the PIMS library collection will continue to be housed in the John M. Kelly Library.
"I am pleased that Jim has this exciting opportunity to continue using the leadership skills he displayed during his term as Dean of the Faculty of Theology," says Interim Dean Dr. John L. McLaughlin. "I know that CMS will benefit greatly from his service as Associate Director during this partial secondment, and I look forward to an enhanced relationship between CMS and the Faculty of Theology."
Christine Way Skinner has been a lay minister for thirty years, a mom for almost that long and a partner to Michael for longer. She is the author of books for both adults and children and, for the next few years, will be a St. Mike's doctoral student.
---
A Fork in the Road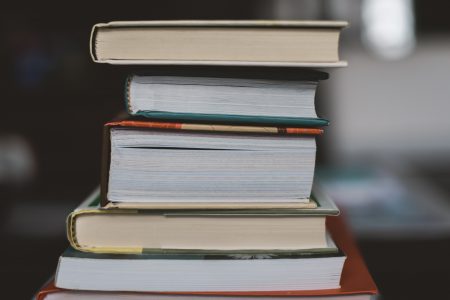 What do you do when you are in the middle of a pandemic, you are a few years from retirement and your parish ministry job of twenty-two years is eliminated? Well, let a few tears fall. You rage a little bit. Then you sign up to do a doctorate in theology. Perhaps it might not be what everyone does…but it is what I did.
St. Ignatius of Loyola has been my lifelong guide to discernment. Do you feel a sense of consolation in your decision? It is from God. A sense of desolation? Look for another direction. I had begun a doctorate many years ago, before I had children and before I began parish ministry. The immediacy of mothering and ministry always took precedence over writing and so, after a decade, I withdrew from the program. I was grateful for the education I had received while in that doctoral program and used it extensively in parish ministry. It allowed me to provide adult religious education that nourished the faith of parishioners who wanted to think deeply and broadly about their faith. It supported me in developing religious education programs for children that were not only engaging but sophisticated. The time spend studying at that level had not been wasted.
The longing to learn, to think, to question, to explore, and to challenge my perspectives persistently coursed through my veins throughout the years. I fed it by attending academic conferences and reading voraciously. It seemed enough. For a time. But about 10 years ago, I found myself visiting university websites and began printing off application forms for various doctoral programs. A Doctorate in Ministry seemed the most appropriate as I couldn't contemplate leaving parish ministry. A D.Min. would spare me the burden of choosing one over another. The printed forms always remained in my "inbox" – uncompleted – until another year passed and they would be recycled and replaced by new versions.
Then, in 2020, my life took a radical turn. I knew immediately the opportunity that was before me. As my youngest son filled out his applications for post-secondary education, I filled out my application for post-post-post secondary education. The bulk of my immediate mothering responsibilities behind me and the ever-expanding tasks of my beloved ministry suddenly part of my history, I was free to surrender to that persistent longing. And so, after many years, I actually filled out an application. I connected with professors from a lifetime ago and collected transcripts of courses that I barely remembered taking—and some that I had relied on daily. I spoke to new professors and thought deeply about which of the many possible directions my study might take. In February, just days after my 55th birthday, I was accepted into the PhD program at St. Michael's College for the fall of 2021.
It has been a radically different experience contemplating doctoral studies at the age of 55 from the experience when I was 23. I approach it, paradoxically, with a great deal more humility and a great deal more confidence. When I was younger, I was painfully aware of how much I didn't know. But I was afraid of my ignorance being exposed. This, I no longer fear. At 55, I remain conscious of how much I still do not know. Indeed, I am mindful that I will die having learned but the smallest fraction of what there is to know about the world. And, as student of theology, an even smaller fraction of what there is to understand about the Mystery of God. At 55, I also recognize that I have lived enough days to have gleaned a drop or two of wisdom and that it is my responsibility to contribute those drops in the vast ocean that is human thought. It excites me to know that this is the human condition. Each of us has something beautiful, wise and true to teach. Each of us has even more beautiful, wise and true things to learn.
It is liberating to begin studies at this age. I now know that not one of my papers will be the last word on any topic. I will be able to write them with a certain freedom from obsession because of that. I now know that we can only learn by admitting what we do not know. There is a freedom in that, too. I am privileged to have raised my children, bought my home and need very few material possessions. So, more freedom – to focus on study without the burden of working long hours to ensure a sustainable future (although I will certainly need to work some).
As a gift, I embrace this opportunity – denied, I recognize – to many but offered, surprisingly and grace-fully to me. I study, therefore, for the greater glory of God and for the service of God's people. For this, I live in gratitude.
---
Read other InsightOut posts.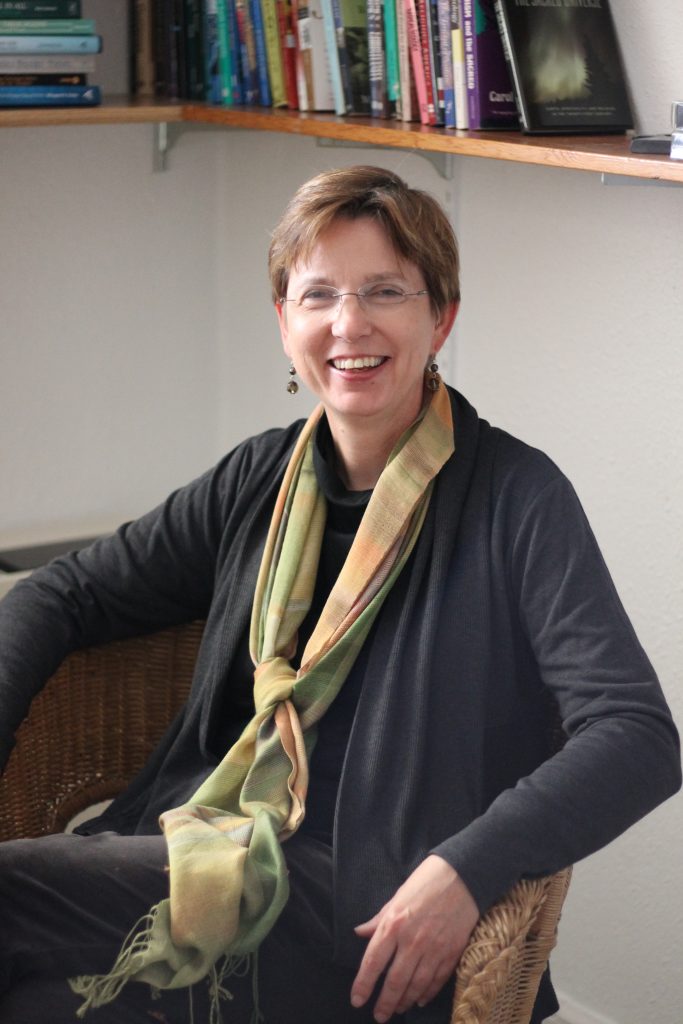 The new director of the Elliott Allen Institute for Theology and Ecology, Dr. Hilda Koster, sees the EAITE moving forward in the spirit of Laudato Si', with particular attention to the needs and concerns of women, minorities and Indigenous communities.
The Institute, celebrating its 30th anniversary this year, was created by Fr. Stephen Dunn to address growing interest in the intersection between faith and the natural world.
"It is a great honour to be appointed Director of the Elliott Allen Institute, which has played such a prominent role in the development of ecological theology in Canada, especially by way of its sustained attention for the work of the visionary theologian Thomas Berry," says Dr. Koster. "I am very grateful for the important work of the Institute's founder Fr. Stephen Dunn, C.P., and his successor Dr. Dennis O'Hara. It is a privilege to carry their legacy forward."
Strong leadership of the EAITE reflects the university's core values expressed in St. Michael's 180 strategic plan, says University President Dr. David Sylvester.
"We place great importance on our mandate to promote respectful dialogue on care for each other and for our common home. The work of the Institute helps to further St. Michael's core values, and Dr. Koster will be an invaluable addition," Dr. Sylvester says.
The Faculty of Theology is especially pleased to have found someone so well equipped to run a centre known around the world for its groundbreaking research and training, says Interim Dean Dr. John L. McLaughlin.
"Dr. Koster's appointment as Director of the Elliot Allen Institute is good news not only for St. Michael's but for anyone who cares about ecological theology as well as environmental and social justice," Dr. McLaughlin says. "Since the EAITE was founded by Fr. Stephen Dunn in 1991 it has been shining a light on the kinds of issues Pope Francis addressed in his 2015 encyclical Laudato Si': to recover our relationship with the natural world while also working for environmental justice."
The need to examine ecological concerns in a theological light has never been greater, Dr. Koster says.
"Historically Christianity has not paid much attention to humanity's relationship to the natural world but in light of climate change, overconsumption and species extinction this has become an essential area of theological reflection," she says.
"Studying Theology and Ecology allows students to make connections between their faith traditions with knowledge of and appreciation for the more-than-human world. Yet ecotheology also will allow students to think deep and hard about the spiritual and moral challenges that result from our human caused destruction of precious ecosystems, and the suffering this is causing to vulnerable human communities.
"The Elliott Allen Institute therefore takes its lead from Pope Francis' insight that 'a true ecological approach always becomes a social approach; it must integrate questions of justice in debates on the environment, so as to hear both the cry of the earth and the cry of the poor (Laudato Si', 49)'. We need educators, chaplains, social workers and scholars who have the competency to work with others to realize a more just and sustainable future for all, especially the poor."
Born in the Netherlands, Dr. Koster received her Bachelor of Arts and Master of Divinity degrees from the University of Groningen. After further study at Princeton Theological Seminary and the Candler School of Theology at Emory University in Atlanta, she earned her doctorate at the University of Chicago. She joined St. Michael's Faculty of Theology in July 2020, with teaching areas of ecotheology, feminist theology, and ethics. She assumes the directorship of the EAITE on July 1, 2021.
Describing the new Director as a "wonderful addition" to the Faculty, Rosemary Boissonneau, Dr. Koster's research assistant, says Dr. Koster "challenges her students to look deeper and investigate theologically the conceptual frameworks and structures of domination underlying the socio-ecological crises of our times. I am confident that under her directorship, the Elliott Allen Institute for Theology and Ecology will be reinvigorated to continue its legacy as a vital centre of ecotheological learning and research."
The EAITE is a collaborative teaching and research institute which offers a certificate of specialization in Theology and Ecology, as well as stand-alone Graduate Diploma in Theology and Ecology. Its interdisciplinary, collaborative nature brings a range of academic voices from the sciences and humanities into conversation on matters of the day.
The 10-course diploma is aimed at professionals and students who wish to integrate the study of environmental issues and theology in their professional careers, as well as for those who wish to study the theological and ethical dimension of environmental problems. It includes five foundational courses, one in-depth course, two ecology and theology-specifics courses, one experiential course, and one capstone course.
The newly revised certificate is open to anyone enrolled in any of the graduate programs at the Toronto School of Theology seeking to specialize in Theology and Ecology. Certificate requirements vary depending on the program being completed.
"The Elliott Allen Institute will continue to be a place for innovative theological education and scholarship, with attention to the voices of women, minorities and Indigenous communities," says Dr. Koster.
For more information on the Elliott Allen Institute's offerings, please contact Programs Coordinator Anthony De Feo or Dr. Koster directly.
The University of St. Michael's College is celebrating the appointment of Dr. Cynthia Cameron to the Patrick and Barbara Keenan Chair in Religious Education as a crucial step in renewing the vital relationship the University has with Catholic educators.
"The appointment of Dr. Cameron embodies St. Mike's commitment to honour and build upon these historic partnerships in Catholic education through teaching and research, serving teachers and administrators not only here in Toronto but also across the province and, indeed, the country," says University President Dr. David Sylvester.
Cameron, who has a special interest in the development of Catholic adolescents and the impact of ministry in schools, is currently an assistant professor of Religious Studies at Rivier University in New Hampshire. She will join St. Michael's Faculty of Theology on July 1, 2021. She has also taught at Boston College, Loyola University New Orleans and Sacred Heart University in Connecticut.
"I am delighted to be joining St. Michael's because it is an extraordinary opportunity to work in a world-class faculty and to think theologically about Catholic education with colleagues and students who are as passionate about it as I am," says Cameron, who earned her doctorate in Theology and Education from Boston College. "It is also an honour to be the next Keenan Chair and to be a part of important conversations about Catholic religious education in Ontario."
Cameron's research focuses primarily on the intersection of Catholic theological anthropology and questions of age—and particularly in regard to adolescents. Her work responds to the question of how age affects the ways we think about what it means to be human.
The question is of particular importance to how ministry is carried out in the Church, and especially in school settings with adolescents, she says.
"My current project involves bringing one age and gender—female adolescence— into conversation with both theological anthropology and developmental psychology in order to think about the mission of all-girls' Catholic high schools. In it, I suggest that the all-girls' Catholic high school is a particular place where adolescent girls can fully flourish in a culture that often marginalizes and even damages them," she says.
Cameron's research and specialization will be of particular interest to the many Master of Religious Education (MRE) students studying at St. Michael's who work at the high school level, says the Faculty's Interim Dean, John L. McLaughlin.
"We are delighted to have Dr. Cameron join the Faculty," McLaughlin says. "A key component of our institutional mission as a Faculty is to provide educators with a strong theological base to help their students take on life's big questions. Dr. Cameron's area of expertise will offer our MRE students invaluable insight and direction."
Cameron will teach courses within the MRE program, including the Philosophy of Catholic Education, Faith Development Across the Lifespan, and Religious Education in Multifaith Contexts, as well as courses for the MTS and MDiv programs. She will also teach and supervise graduate students through the Graduate Centre in the Toronto School of Theology.
The Keenan Chair was established in 2002 thanks to the generosity of Patrick and Barbara Keenan , launching a major graduate teaching initiative in religious education in Canada's largest English-speaking Catholic university. Each spring, the University also hosts the Patrick and Barbara Keenan Lecture.
St. Michael's is a Roman Catholic Faculty of Theology in the Toronto School of Theology, an ecumenical federation of seven theological schools affiliated with the University of Toronto. The Faculty is committed to theological teaching and research that is interdisciplinary, ecumenical and sensitive to multi-faith and multicultural contexts. We seek to form students for service in Church and society through faithful and rigorous scholarship grounded in the Catholic intellectual tradition.
The author of our post for Bell Let's Talk Day 2021, Therese Hassan completed both her undergraduate and graduate degrees at the University of St. Michael's College. A recent graduate from the Master of Theological Studies program at the Faculty of Theology, she is particularly interested in Catholic philosophy of education, theology of ministry, and qualitative methods in religious studies. Therese is currently a Secondary School teacher with the Dufferin-Peel Catholic District School Board.
---
Talking About Fight Club to Stay Healthy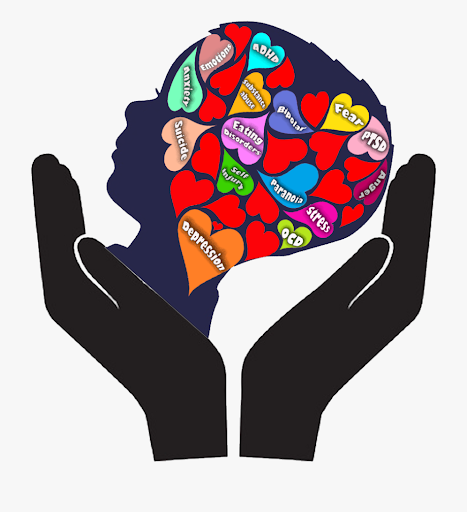 I recently assigned my students an adaptation of a "time audit" activity that Jay Shetty offers in his book Think Like a Monk. The premise of the exercise was that what we spend most of our time on essentially reflects what we value most. The idea was for my students to audit their time over five days to identify where most of their time was being spent. My students had to articulate what it is they truly value and whether or not the way they spent their time (especially amid a pandemic) truly reflected what they valued most. For most students, the realization set in that how they spent their time was disproportionate to what they outlined they truly valued.
As I listened to my students' reflections on their time audit, several patterns emerged. Many of my students identified having valued their mental health but recognized that the way they spent their time did not necessarily foster positive mental health. Many voiced an intention to carve out more time in the day to spend on activities that would benefit their mental health, including less time on social media, more time meditating and praying, and more time being present with family (I know: amazing conclusions, right?). Interestingly, almost all of them felt guilty to some degree about not doing more with their time, considering the time at home the pandemic has granted. On this point, I could relate to my students more than they will ever know.
The truth is that the conclusions my students came to as a result of their time audit are as intuitive as they are appropriate to the unprecedented time we find ourselves in. As their teacher, I am essentially endowed with the responsibility to keep considerate of their mental health, offer information and resources on how to cope and who to talk to, and tips and tools in practicing self-care, all while standing as a pillar of poise, a model of "keeping it together," a standard of composure even though I too share in the same struggle. It's like having to prepare my students for a test I've never taken myself, in an area I haven't yet achieved a level of expertise. Put all that against the backdrop of a pandemic, and it feels more like a fight; only it's a fight I didn't ever think I'd need to prepare for, let alone be responsible for in preparing others. I'm right there in the ring with everyone else trying to listen to coaching instructions.
Of course, I could never say this out loud. The first rule of fight club is you cannot talk about the fight club. If I talk about my struggle in the fight club, how can anyone find me dependable or reliable? What if I am seen as any less of a Professional? How do I continue to meet the needs of my students, friends, or family members in supporting their mental health while staying afloat myself? How do I talk about self-care amid a pandemic when I'm still trying to figure out a routine that works for me? How do I help the people around me continue to feel connected despite struggling from isolation and confinement myself?
Mental health is something for all of us to be concerned about. One of the most significant personal revelations I ever had on the topic was to learn that mental health and mental illness are not synonymous concepts but rather interconnected concepts that each span their own continuum. This means that not everyone with mental illness has bad mental health, and an absence of mental illness does not necessarily mean good mental health. There's a line in Amanda Gorman's poem The Hill We Climb where she talks about the nation before her as not a broken nation, but an unfinished one. Similarly, mental illness or the struggle with mental health doesn't make us broken, but unfinished, a work in constant progress. Trying to work towards positive mental health is a struggle to be met by everyone at one point or the other. Meeting the expectations of self-care can and probably does feel near impossible with or without a pandemic. For that reason, we are literally all in it together even when we feel completely alone.
Despite it all, I am still trying to do it all. People depend on me. I am sure that many out there are doing the same thing, persisting and persevering because people count on them. If there is one thing I have learned, it is that, for whatever reason, knowing I'm not alone in the ring is a comforting thing. Storytelling is a magical device we have that dates back as far as the human community itself. Testimony and dialogue help us confront some of the harsh realities of the human condition at its deepest level, inviting us into a journey of "meaning-making" as we bear witness to the stories and experiences of those around us. If there is one thing I can say for sure, it's that we need to feel empowered and empower others by and through witness and storytelling regarding our experiences and struggles with and of mental health. We need to normalize talking about this regardless of rank, position, gender, age, or creed.
They said that the first rule of fight club is to never talk about the fight club. Well, this is our fight club, and mental health is our ring. Whether one is giving or receiving support in dealing with mental health, we're all in the ring, a human make-up of grace under pressure, each of us hoping that we or the ones we love can and will persevere through each second of every minute of every round. One of my own coaches from the ring often reminds me that, in our fight, we strive not to be perfect but to be balanced; constantly adjusting our footing to be as close to the centre point of love, family, friends, respect and humanity. We may sway, but we adjust, and we never fall completely.
And so, to that I say: screw the rules of fight club. Let's talk about fight club. Let's reflect on our own stories deeply and honestly. Let's share our testimonies and open our hearts to the testimonies of others. In a time characterized by physical and social distance, let our stories and experiences of being inside the ring connect us like never before. Let's talk not just one day a year but consistently and intentionally, because our lives depend on it.
---
Read other InsightOut posts.
Dr. Christopher Hrynkow holds a PhD (Peace and Conflict Studies, St. Paul's College, University of Manitoba) and a ThD (Christian Ethics jointly awarded by the University of St. Michael College, the Toronto School of Theology, and the University of Toronto). Hrynkow is Associate Professor in Religion and Culture at St. Thomas More College, University of Saskatchewan, where he teaches courses in Religious Studies, Catholic Studies, Peace Studies, and Critical Perspectives on Social Justice and the Common Good. He presently serves as the founding director for St. Thomas More College's new Centre for Faith, Reason, Peace, and Justice. Additionally, Hrynkow is Department Head, Program Chair, and Graduate Chair in Religion and Culture for the University of Saskatchewan.
---
A Culture of Care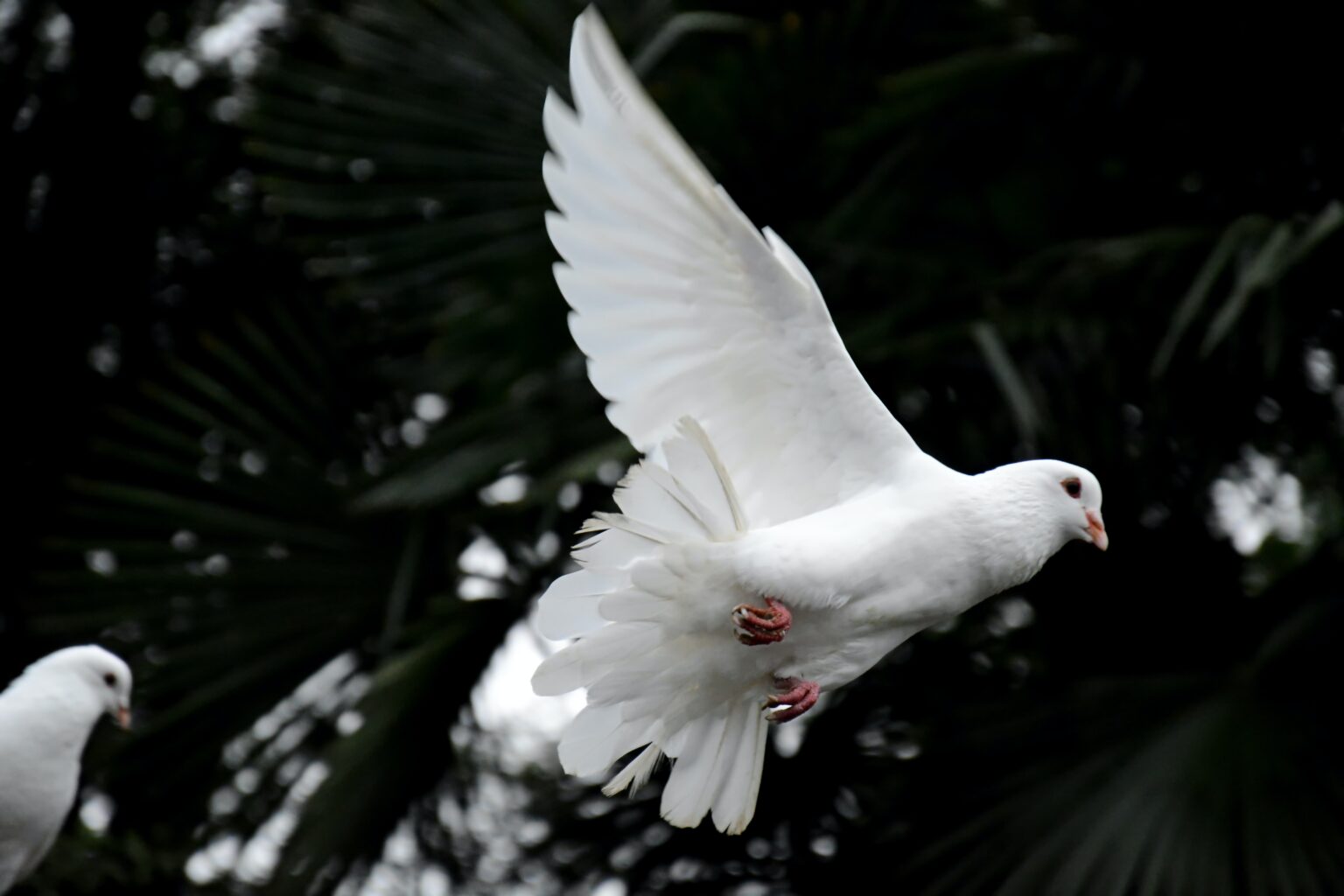 COVID-19 has provided a real opportunity for us to pause and reconsider our ways of being in the world. Such reflection can bring into focus an important question for Christians, academics, and citizens today: what kind of world do we want to see after the pandemic? In considering adequate responses to this question, I know in my heart that we cannot go back to the status quo that existed in late 2019. First of all, especially after this dark winter, we will have lost too many folks who would have otherwise survived. As such, the world cannot ever be the same. Also, my faith along with my formal studies and research in areas including peace, education, and Christian Ecological Ethics have formed not only my mind but also my heart. The cumulative effect, in no small part as result of my experiences at St. Mike's, is that I am certain we need a transition to more just and verdant ways of being in our religion, politics, education, and action in the world. Better choices in terms of what we select to revive and what we choose to leave behind in our cultures and societies as a result of the pandemic are required to participate in the necessary transformation. From a Christian perspective, this transformation is necessary to more fully accept Jesus' call to be pilgrims for peace, justice, and the integrity of creation on Earth. Contemporary Catholic Social Teaching can provide a guide for this most important journey. In order to ground these opening points, please allow me to go deeper into one of the most recent examples of Catholic Social Teaching with my remaining space for this reflection.
Since Paul VI established the practice, each year and in anticipation of the World Day of Peace celebrated on January 1, the Catholic Bishop of Rome releases a message. In the 54th message, written for 2021 during a time of global pandemic, Pope Francis addressed A Culture of Care as a Path to Peace. This example of Catholic Social Teaching is both innovative and important. Herein, like his predecessors, Francis considers peace as much more than the mere absence of war but as also including positively defined conditions like social justice, gender equality, care for creation, and, as he himself helped to bring into focus, cultures of encounter and dialogue. Indeed, by introducing "a culture of care" to Catholic Social Teaching, he is recalling his earlier reflections that align with, and enrich, the content of "cultures of peace" so important to peace studies. The concept of cultures of peace is both analytical and aspirational. It helps us to discern those ways that are helpful in cultivating cultures of peace. Additionally, "cultures of peace" provides a framework to exercise our moral imaginations in creative ways in order to provide a vision to drive the action of building substantive peace.
In accord with these intertwined features of cultures of peace and drawing lessons about caring for both each other and the rest of creation from the events of 2020, Francis offers "a culture of care as a way to combat the culture of indifference, waste and confrontation so prevalent in our time" (#1). Summarizing the doctrine of the Catholic Church in light of a culture of care Francis teaches, "this doctrine is offered to all people of good will as a precious patrimony of principles, criteria and proposals that can serve as a 'grammar of care': commitment to promoting the dignity of each human person, solidarity with the poor and vulnerable, the pursuit of the common good and concern for protection of creation" (#6). In this light, Francis articulates a duty to promote a culture of care "as a process of education" (#8) in a holistic sense that moves far beyond the four walls of the classroom to touch upon the duties toward the common good not only of teachers and professors but also of those of families, faith leaders, and politicians amongst others. For Francis, supporting the common good with a spirit of solidarity is particularly important at a time when "the massive Covid-19 health crisis…[is] aggravating deeply interrelated crises like those of the climate, food, the economy and migration, and causing great suffering and hardship" (#1). As such, the Pope teaches there can be no substantive peace without a culture of care, which "calls for a common, supportive and inclusive commitment to protecting and promoting the dignity and good of all, a willingness to show care and compassion, to work for reconciliation and healing, and to advance mutual respect and acceptance" (#9). These are prime ingredients for any recipe aimed at nourishing the incarnation of cultures of peace in this world.
To conclude, I would note that in framing cultures of care as a path toward peace Francis is implying there are other paths towards peace, a selection of which he has already engaged in other exercises of his teaching office, including with Laudato Si' and Fratelli Tutti. Peacebuilding work is transformative because these paths of dialogue and action exist within a reality of integral ecology, where everything is interconnected, as Francis also notes in the 54th World Day of Peace Message. Indeed, that connectivity means a culture of care is transformative whether it be incarnated in small doses like sharing nourishing food with a neighbour or in large doses like ensuring the just distribution of vaccines across both individual societies and the community of nations. Thus, if Francis' teaching has resonance for you, the global pandemic is no barrier to the necessary transformative journey named in this reflection. In fact, despite its association with restricted movements, lockdowns, and curfews when viewed through a lens informed by a culture of care, COVID-19 actually serves to stimulate this transformative journey. It only remains for us to choose a path, or paths, to peace. Then, we begin, or indeed deepen, our work as pilgrims building up cultures of peace.
---
Read other InsightOut posts.
Theologian Karl Barth famously advised younger colleagues to base their work on both the Bible and the newspaper. Now, two new courses offered by the Faculty of Theology at the University of St. Michael's College are doing just that, reflecting theologically on the evils of racism and clerical sexual abuse, topics that regularly make front-page news.
Theology of Radical Evil and Suffering will look at the experience and testimony of Jewish, African American and Indigenous individuals and communities who experienced extreme evil and suffering at the hands of those reclaiming what they understood to be their Christian faith, values and way of life.
(Sexual) Abuse and the Catholic Church, in turn, aims to explore how the present sexual abuse crisis informs—and proposes the need to reform—the understanding of the church as body of Christ.
"These are very challenging—and very necessary—courses," says Interim Dean John L. McLaughlin. "We are educating people who will be helping to find the answers to society's ills. They need to understand root causes and be able to recognize systemic challenges before they can begin to effect change."
Radical Evil and Suffering "will offer a different approach to evil, as often we look at both God and evil at once in abstract philosophical terms," says Dr. Jean-Pierre Fortin, who will be teaching the course. "This course will have a more practical approach, based on self-narratives, determining agency and how we experience the impact of evil on our personal identities and lives. How as Christians do we listen to victims when Christianity is on the side of the perpetrator?"
Along with readings from theologian Dorothee Soelle and philosopher Simone Weil on the nature of suffering, the course also features the works of such writers as Holocaust survivor Elie Wiesel, Dr. M. Shawn Copeland, who is a specialist in African American Catholic theology, Aboriginal writer Thomas King, and documents from the Truth and Reconciliation Commission (TRC).
Dr. Fortin, who is the author of Grace in Auschwitz: A Holocaust Christology, says his years living in Chicago while teaching at Loyola University exposed him to the reality of the African-American experience, and allowed him to hear prophetic voices. As a Canadian, he felt the ongoing fallout from residential schools and the injustices revealed via the TRC highlighted the need to discuss injustices suffered by Canada's Indigenous peoples and reflect constructively on a responsible Christian response.
(Sexual) Abuse in the Church, which is being co-taught by theology professors Drs. Darren Dias, OP, and Michael Attridge, is one of the first of its kind to be taught in Canada.
"The church has gotten better, in the sense that the present number of cases has decreased, but the crimes that have been committed are a permanent wound," Dr. Dias says. "After (1989's) Mt. Cashel scandal, people thought it couldn't happen again. Then came the magnitude of Pennsylvania (where a grand jury report indicated the church had covered up abuses committed by more than 300 priests over a 70-year span) and we began to realize that this was happening around the world, in any number of cultures and linguistic groups, whether the United States or India."
The course will be delivered in three sections: the first will be inductive, using data such as statistics and ethnography; the second will look at structural, systemic issues such as celibacy, clericalism and power; the final section of the course will be deductive, looking at what church is and what the people of God are called to be. The last section, notes Dr. Attridge, will look at Scripture, and theologically grounded teachings from Pope Francis and others. Each class will begin with the testimony of survivors.
"If we think of church as sacrament, with the moral responsibility to be the body of Christ, the presence of God in the world, ask yourself what it means when the Church, called to be an instrument of God's love, behaves in this way,"says Dr. Attridge. "We are talking about Church in a responsible, methodological way."
Dr. Dias agrees.
"This is a pervasive issue and Catholic universities have to address it, both because we have witnessed degrees of abdication within the church and because we are informing people who will be in ministry," he says.
---
Theology of Radical Evil and Suffering (SMT5610HS) is offered Tuesdays from 14:00-16:00 in the fall semester.
(Sexual) Abuse and the Catholic Church (SMJ3/6505HF) is offered staggered Saturdays from 9:00-13:00 in the fall semester.
Catherine Mulroney is a communications officer at the University of St. Michael's College. She is also a double alumna of St. Mike's, holding a B.A. in English and Mediaeval Studies and a Master of Divinity degree. That equals many hours in Kelly Library and many, many overdue fines.
---
Raising Our Voices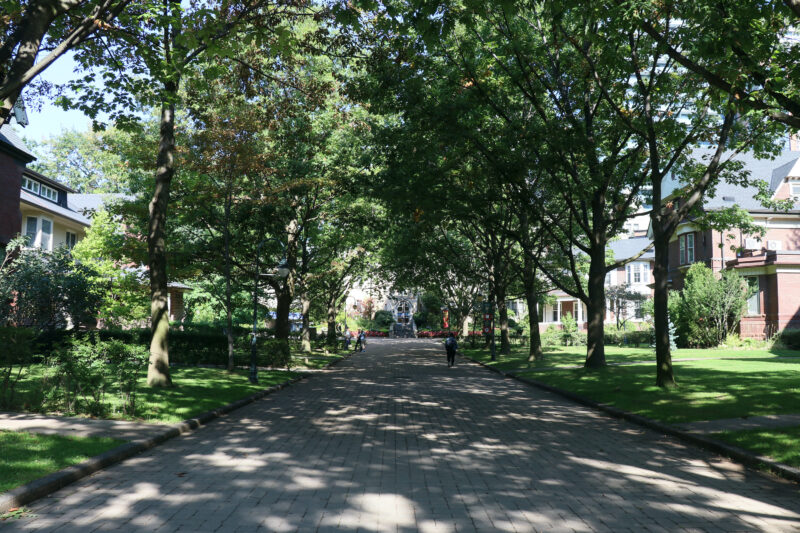 It began—as many of the best things do—with someone volunteering an absent colleague for a little extra work.
Our new St. Mike's blog, InsightOut, is the result of an after-hours conversation with Communications Director Laurie Morris and Theology prof Dr. Darren Dias on March 16, the last day we were all present on campus. Dr. Dias mentioned that his colleague, Dr. Michael Attridge, was self-quarantining at home after a research trip to Italy.
"It's a good story," Fr. Darren said. "You should ask Mike to write something for the website."
Then the wheels began to turn. While not one of us could predict just how the comings weeks and months would play out, we knew we were facing an extraordinary moment in the university's history. There would be value, we thought, in hearing each other's experiences in, and thoughts about, living through such a momentous period.
Four months later, we now have a pattern established of InsightOut blog posts running on the St. Mike's home page every Monday and Thursday. Each story, each opinion, is unique. And as the person privileged with soliciting and receiving submissions, I am humbled by the chance to be part of the process.
Graduate student Fr. Gustave Noel Ineza, O.P., for example, spoke about his childhood during the Rwandan genocide and urged us not forget the suffering of the broader world as we focus on local troubles.
Alumnus Dr. Christopher De Bono,Vice President of Mission, People and Ethics at Vancouver's Providence Health Care, wrote about how moving he found his neighbours' nightly ritual of banging pots and pans and making noise to celebrate the dedication of health care workers.
Interim Principal Dr. Mark McGowan, meanwhile, a professor of History and Celtic Studies, submitted a video explaining the typhus epidemic of 1847 in light of the current situation.
Professors have written about what their subject areas tell them about the pandemic, while students have talked what St. Mike's means to them. And alumni members like Patricia Dal Ben, along with her colleague John Kostoff, a member of St. Michael's Collegium, offered their professional wisdom on how families can keep a faith life alive when unable to get to Mass.
Some people have shyly offered to submit while others, when approached with a specific topic, agree with grudging good humour.
Coming posts will touch on the reality of working from home as a parent, how we are preparing for the coming academic year, and even how to get married during a pandemic. Pieces have ranged from moving to amusing.
Anyone who has worked through these past months will have experienced their colleagues in new ways. Zoom meetings reveal family photos or a glimpse of a partner or pet. A phone call might be interrupted by a delivery person at the door of what has become a home office.
For those of us working at St. Mike's, the blog has taught us about family, we've heard admissions from those who miss their colleagues, we now know about our officemates' hobbies, and we have gained insight into who we are as a community and what makes us unique. When we are at our best, it seems, we are closer to being family than colleagues.
But lest this sound like busy work or a grand vanity project, it's anything but. While we've gained insight into our colleagues, the blog's purpose is very much outreach. Having worked on planning various campus events, I know how people look to St. Mike's to keep them engaged with the world and continuing on a path of lifelong learning. And if we can't do that in person, some reflections and mini-online lectures are a sound alternative.
Parents of future students may come away from this blog reassured that not only are the people who'll be working with their children skilled, capable professionals, they are also decent and caring people.
Future students can read the blog and find out some of the cool work happening on campus, and look forward to engaging in the kinds of discussions that make university a once-in-a-lifetime experience.
And alumni can engage with InsightOut and know that their alma mater remains vibrant and in good hands.
One of the great ironies of this time of masks and social distancing is that through it we have been brought closer together. We now know more about each other and, more often than not, knowledge brings with it respect. We have learned to work together in new ways and have seen the value in teamwork.
As we approach the fall, this blog will begin to pivot toward other aspects of life at St. Mike's, looking ahead to a time when we can put the pandemic behind us.
If you are connected with St. Mike's and would like to participate in InsightOut, please send me an email to chat about a submission.
Having heard the stories of the St. Mike's community, I am confident we will head into the fall ready to take on pretty much anything. As the hashtag says, we really are all in this together.
---
Read other InsightOut posts.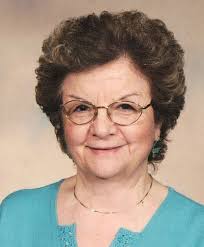 The University of St. Michael's College is mourning the loss of Sr. Johanna D'Agostino, IBVM, who served the community in numerous ways over her long career.
Many will remember Sr. Johanna from her days as part of the Campus Ministry team, where she worked from 1985-1990. Before joining the ministry team she also served as Dean of Women at Loretto College, so she was a familiar face on campus.
From 2006 to 2012 she served as the representative of the university's founding women's orders on the Collegium, St. Michael's governing body. A Master of Religious Education graduate from the university's Faculty of Theology, she also acted as a field placement supervisor for the Faculty's Master of Divinity program.
"Johanna was a wonderful support and inventive member of the team," recalls Fr. James McConica, CSB, who was St. Michael's president when Sr. Johanna was in campus ministry. "It was she who made a success of the Parents' Day project I launched when I realized how many of our first-year intake were the first members of their families to attend university. But her contribution ranged far beyond that, into most areas of student activities and social life."
An article dated Oct. 16, 1986 in The Mike, St. Michael's student newspaper, announced that Sr. Johanna was moving from a part-time position to a full-time one, forming a new chaplaincy team with Fr. John Gaughan, CSB. The article noted that the campus ministry team was to provide the St. Michael's community with both religious and supportive programs, including a daily mass at 11:15 in the student chapel, a Sunday folk mass, evening and weekend retreats, private counselling and other supports. Sr. Johanna was also responsible for introducing what the article called "a relatively new programme," the Rite of Christian Initiation of Adults (RCIA), designed for adults seeking to enter the Catholic Church.
Sr. Johanna's career in education was impressive. She served as a teacher and a principal, and wrote textbooks on teaching at the elementary level. She worked as a primary education consultant, and taught in the Teacher Education program at Brock University. She was elected her order's Vicar General in 1999.
She left St. Michael's to take up a position at Catholic Charities of the Archdiocese of Toronto, offering workshops to parishes on pastoral skills. She rounded out her career as the Pastoral Assistant at Blessed Sacrament Parish in North Toronto.
A busy volunteer, Sr. Johanna lent a hand at the Canadian Red Cross, Development and Peace, and with her order's justice and peace work.
A private funeral will be held at Presentation Manor on Friday. A memorial mass will be held at a later date.
The St. Michael's community extends its sympathy to the Institute of the Blessed Virgin Mary on the loss of Sr. Johanna.
Dr. Darren Dias teaches in St. Michael's Faculty of Theology, specializing in Trinity, Religious Diversity, and teaching methods. He is currently working of a SSHRC funded project with colleagues Gilles Routhier (Laval) and Michael Attridge (St Michael's) entitled: "One Canada, Two Catholicisms: Divergent Evolutions in the Catholic Church in Quebec And Ontario, 1965–1985."
---
When the Monastic Cell Meets a Zoom Meeting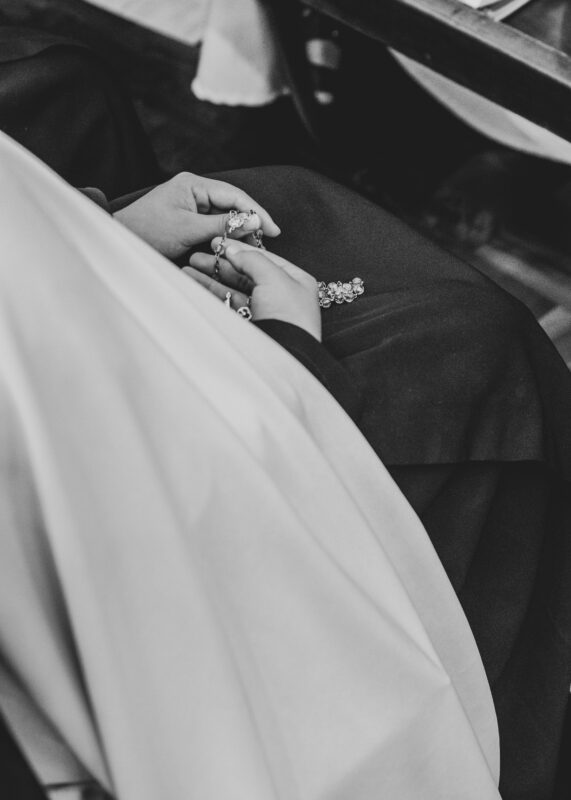 When someone enters a religious order or institute for consecrated life they begin with the novitiate. Monastic orders like the Benedictines, Cistercians, and Trappists, mendicant orders like the Franciscans, Dominicans, and Carmelites, or apostolic congregations like the Basilians, Sisters of St Joseph and the Lorettos—everyone begins in the novitiate. This is an intense period of no less then twelve months when the novice is removed from his or her normal life and confined to the novitiate community. The novice leaves behind his or her job, or studies, and the comfort of one's usual network of relationships, and enters into something new. One is suddenly disconnected and inserted into a foreign reality. Novitiate is the beginning of a process of formation into a particular history, charism, spirituality, theology and way of living.
My novitiate was spent in the Priory of St. Albert the Great in Montreal. The large priory was built to house about 100 friars in 1960 (just before the exodus of so many religious). The complex includes a large conventual church, refectory, community rooms, 'cells' (bedrooms), pastoral institute, administrative offices, even a pharmacy, swimming pool and its own postal code. Although on the campus of the University of Montreal, St. Albert seemed like an oasis in the midst of the hustle and bustle of urban university life. One could easily survive without leaving the complex for weeks, maybe months.
St. Albert seemed to have preserved much of the medieval character of the Order of Preachers: a separate choir for the religious in the chapel, long refectory with an alcove for the reader, silence in the halls, habited religious moving from choir to refectory, etc. The rhythm of my day unfolded according to the schedule of the liturgical hours (prayers): lauds and Eucharist in the morning, mid-day prayer, and vespers; after each hour, the appropriate meal was served. Between prayer and meals there were blocks of time for contemplation and meditation (naps); study, common and individual; and work, on-site labor to meet the needs of the community (cleaning, gardening, snow removal, etc.).
The imposed confinement in March due to COVID-19 has felt in many ways like a return to my novitiate experience. The rhythm of life that developed in the wake of the confinement was not unfamiliar. My life was not punctuated primarily by apostolic activities—teaching, lectures, parish ministry—but around common prayer. Always being home has meant that morning or evening activities no longer make it possible to skip common prayer for a different "priority." Of course, through technology many of activities continue, but in drastically different ways. The sacrosanct private space of the "monastic cell" has been displayed on Zoom for all to see.
For centuries, religious have in some way retreated from the world, for love of it, into a voluntary confinement. Withdrawal means making space for the other, especially for the most vulnerable and in need. This is not a space of escape from the world, but a space of intimate encounter, where the "joys and the hopes, the griefs and the anxieties" (Gaudium et spes) are appropriated and placed before the Triune God in prayer. Since COVID-19 began, this prayer has been mottled by petition and supplication for healing and reconciliation.
Religious communities, even ones rooted in monastic or medieval notions of "separation from the world," are not unaffected by pandemic. In 1918 Archbishop Paul Bruchesi of Montreal wrote a pastoral letter praising the work of many religious communities during the Spanish Flu epidemic. Apostolic religious communities were on the frontlines of health care and social assistance then. In these twilight years of religious life in Canada, religious communities experience solidarity with the victims of COVID-19 differently. Less than directly serving those most affected by the pandemic, many religious have become its victims.
If religious communities were aware of their vulnerability before the pandemic, how much more keenly are they aware of it today? In 2014, Canada counted about 11,600 religious. Of that number 50% were over 80 years old and 44% between the ages of 60-80. Already in 2014 fully 25% of all religious lived in long-term care homes. Many religious communities have been devastated by the coronavirus. In Ontario, the Jesuits temporarily shut down their retirement facility. Half of the residents in the Residence-De-La-Salle, a mixed religious community care facility in Quebec, have died. Some religious communities have lost up to one third of their members due to COVID-19.
My return to my novitiate experience, coupled with the witness of those who have been affected by the disease, reminds me that religious life is an ongoing process of becoming ever more vulnerable. A voluntary confinement does not separate religious from the world around them, but brings the vulnerability of that world into the heart of who we are.
---
Read other InsightOut posts.
Educators and alumni members John B. Kostoff and Patricia Dal Ben are the authors of One Home at a Time: Realizing and Living Out Our Domestic Church, Novalis 2019. John, who is the Executive Director of the Ontario Catholic Supervisory Officers' Association, graduated with a Bachelor of Arts in 1977 and now serves as a member of the University of St. Michael's College Collegium. Patricia, who is Curriculum Consultant: Religious Education, Family Life and The Arts with the Halton Catholic District School Board, graduated with a Master of Theological Studies degree from the Faculty of Theology in 2017.
---
Building the Domestic Church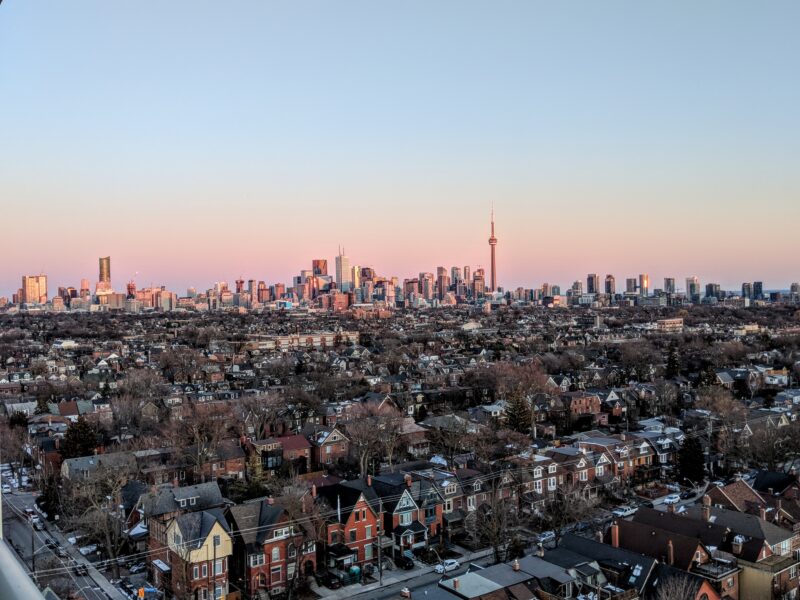 Since the beginning of this pandemic, home is where we have been called to "stay safe" and where we have been staying for weeks on end. Home has never meant so much to so many people. It is the place we have baked, binged, and worked. It is the place we have homeschooled and the place where we have celebrated virtual mass. It is also where we have wept and worried and then worried some more. So how has your notion of home changed during this time? Or has it?
Long before this pandemic, home was, in part, where mass was celebrated; not the way we celebrate it today or with hope in the near future, in our bricks and mortar churches, but celebrated nonetheless. The Apostles sat in the upper room after the crucifixion trying to reimagine what this "new" life was going to look like. Luke the Evangelist recounts in the Acts of the Apostles that "Day by day, as they spent much time together in the temple, they broke bread at home." (Acts 2.46a) The Catechism of the Catholic Church also reminds us that,
"In our own time, in a world often alien and even hostile to faith, believing families are of primary importance as centres of living, radiant faith. For this reason, the Second Vatican Council, using an ancient expression, calls the family the Ecclessia domestica." (1656).
The home church or domestic church has a long-standing tradition in our faith experience, and this notion was reignited by Bishop Fiordelli at the Second Vatican Council. St. John Paul II called the family "another invaluable expression of the apostolate of families" (Letter to Families, p. 16, 1994). The Church has continually valued and called on the faithful to create anew the reality of being home.
Article after article, post after post, people are reaching deep to look at what matters and realigning how we project into the world and how we deal with all that is happening and all that is still unknown. Missing our churches, the community, THE celebration is important, but never has there been such a time to reinvigorate our home churches. What we do now in our domestic church will have a profound effect on the future of our universal Church. We have a responsibility to develop the domestic church as authentic projections and expressions of our collective baptismal call.
As we celebrate Pentecost and the birthday of the Church, let us not forget how important that first house church was, and the responsibility we all have to nurture and support that growth and faith development in our own homes with the people we call family. The domestic church has been instrumental in laying the foundation of what is most important to this temporal life. From those early moments of gathering and now, thousands of years later, without a church building or the ability to gather in our places of worship—how then do we claim to be Catholic? How do we delineate in our homes that our faith tradition matters? The new evangelization has come to us in a bold and enticing way. How we understand what is happening in our world will forever change how we participate in Church. There has never been a better time to be taking stock of our domestic church so that when we unite once again to the source and summit we will have done our best to proclaim as good and faithful servants in our homes and beyond.
---
Read other InsightOut posts.
Throughout the seasons of Lent and Easter, Dr. Darren Dias, OP, who teaches systematics at the Faculty of Theology, has shared his homilies with the broader university community. For the Feast of Pentecost, he spoke on the subject of race and renewal.
---
Pentecost 2020: Act 2:1-11; 1 Cor 12:3-7, 12-13; John 20:19-23
Today we celebrate the renewal of creation when the risen Lord appears amidst his disciples and breathes life into them, as God first breathed life into Adam (Genesis 2:7). But today the last words of George Floyd—a 46 year-old father of 2 brutally murdered by police because he was black—echo in our midst: "I can't breathe."
This week the Ontario government warned that confinement and distancing regulations will not be relaxed as expected because of the increase of COVID-19 cases. We see these especially in lower income and new immigrant areas of the city where pockets of racialized persons live. We have spent the entire Easter Season in confinement and now at its completion, it looks like it will be prolonged.
Perhaps not unlike the disciples we lock our doors out of fear of the real dangers lurking about; locked in our homes or in the bubbles created by masks and gloves and safe distance. Yet Pentecost in John's Gospel account is the moment when Jesus appears to the disciples, meets them in their fear, and releases them from it by breathing the Spirit of new life into them, and then sending them into the world on a reconciling mission. But we remain locked up, anxious about COVID-19 , and for racialized persons like me, fearful of the lurking plague of violence. So what kind of Pentecost can we celebrate this year?
In the narrative from Acts we read another account of the giving of the Holy Spirit. A violent wind fuels the tongues of fire that appear over the disciples. These are external manifestations of the Holy Spirit's presence in the community. Likewise, the disciples' preaching, understood by speakers of various foreign languages, Parthians, Medes, and Elamites, Libyans, Romans, Cretans, etc., is a manifestation of the Spirit's power.
Pentecost is often seen as a remedy to the confusion of the multiple languages that resulted from the destruction of the tower of Babel in Genesis 11. Now we don't have readings from the Hebrew Bible during the Easter season, but if you remember in Genesis 11 the whole earth is said to have spoken one language. This makes the people of earth powerful and they decide to build a tower to the heavens as a testament to their power. In response the Lord comes and scatters the people, replacing the single language that seemed to be constitutive of their powerful abilities with many languages. The people become confused because they are unable to understand one another due to the multiplicity of languages and their building project is left unfinished. If a multiplicity of languages that resulted in confusion was divine punishment for the Promethean building project, then Pentecost might be understood as its remedy.
For example, Gregory of Nazianzus writes:
"But as the old Confusion of tongues was laudable, when men [sic] who were of one language in wickedness and impiety, even as some now venture to be, were building the Tower; (Genesis 11:7) for by the confusion of their language the unity of their intention was broken up, and their undertaking destroyed; so much more worthy of praise is the present miraculous one. For being poured from One Spirit upon many men, it brings them again into harmony." (St. Gregory of Nazianzen, Oration 41)
But in the narrative from Acts 2, Pentecost does not result in a single language like Babel but is about being able to understand one another. Multiple languages are not replaced with a single language: all are speaking their own language but they understand one another.
In his reflection on Genesis 11 and Pentecost, Gustavo Gutierrez, OP, claims that the builders of Babel are punished not because of a rivalry with God and God's ensuing jealousy, but because Babel is a "political attempt, totalitarian in nature, to dominate people." Clear allusions to the imperial project of the tower's construction are seen in Peter Bruegel's painting of the Tower of Babel. Bruegel (1525-69) paints the Tower of Babel to look like one of the greatest symbols of western imperialism, the Roman Colosseum. Though a Catholic himself, Bruegel alludes to the singularity of the Latin language in the Roman Catholic Church in depicting a stylized version of one of Rome's greatest landmarks, compared to the myriad of vernacular languages used by Protestants in the low countries of his time.
That human community is expressed through a single language is a fiction. Gutierrez argues that a single language aims at a more efficient domination of the other through "the flow of orders coming from the central authority." Dominating and oppressive imperial projects are impeded by diversity, especially diversity in language. A single, imposed language is an abuse of language and power. Pentecost, on the other hand, is about the life giving option of diversity. This diversity of languages makes dialogue, mutual understanding, inter-personal exchange and unity possible precisely through the diversity.
The gift of the Holy Spirit did not change the immediate situation of the disciples. They still struggled with Jesus' new mode of presence and they still feared the authorities and their message was met with resistance. But they were able to establish new ways of being community together and beyond themselves. The disciples were able to move beyond themselves to build relationships with those who were most different, strangers and foreigners.
As Pope Francis reminded us during Holy Week, the world has been sick in many ways, even before COVID-19, but many of us with privilege thought that we would not get sick. Evils like white supremacy that render human persons into things with no worth, existed before George Floyd breathed his last. But many of us imagined that we were either not susceptible to or not implicated in structures of power and race. This Pentecost we are reminded that we too can get sick and that the violence of racism looms large.
The gift of the Holy Spirit compels us to creative and bold ways to build-up human relations in their wonderful diversity. Three examples come to mind from this past week. First, this weekend the College Theological Society decided to hold its annual conference online due to COVID-19. This virtual gathering made it possible to relate to one another, to break out of our confined spaces, and to become a community of teachers and learners once again. Another example is the Atlanta Chief of Police who met with protestors in the wake of George Floyd's murder. She did not condemn them or order them to go back home. Instead she listened to them and affirmed them in their justified fears. Protestors and police spoke peacefully and meaningfully to one another. Last, today in our zoom Eucharist we find ourselves constituting community in a new way to share in word and sacrament across special divisions. I've never heard so many of you say that our weekly time together has become the highlight of their week. COVID-19 reveals the depth of our need to become community.
Every Pentecost is the re-birth of the church anew into a particular time and place and context, each with its own joys and sorrows. The visible manifestation of the Holy Spirit in Pentecost today may be very similar to the first Pentecost: reaching across boundaries to understand those who live differently, speak differently, experience reality differently. Through speaking and the use of language—which is always first by listening—we exchange breath. Every language exchange includes the exchange of breath (but no 'moist' speaking). In these times when it has become dangerous to breathe, we are called to exchange life-giving breath as the disciples did, using language to build in inclusive community.
Our Spirit-given diversity challenges singular and dominating forms of power that dehumanize, and that ignore the breath of divine life, the Holy Spirit, who dwells in all creation, in every human being. This gift offers us countless and bold ways to build communion and inclusive community where diversity breathes life.
---
Gustavo Gutierrez, "Between Babel and Pentecost," in Gustavo Gutierrez, Essential Writings ed. James B. Nickoloff (Maryknoll: Orbis Books, 1996)
The Vatican has designated May 16–24, 2020 Laudato Si' Week to mark the 5th anniversary of the completion of Pope Francis's groundbreaking document Laudato Si': On care for our common home. (The document was formally signed on May 24, 2015 and released on June 18, 2015.) The global campaign is sponsored by the Vatican's Dicastery for Promoting Human Development, and is designed to spur Catholics to become more involved in environmental action.
Dr. Dennis O'Hara, who authored the reflection below, edited a book on Laudato Si' with Matt Eaton and Michael Ross. The book, Integral Ecology for a More Sustainable World: Dialogues with Laudato Si', brought together scholars from around the world with diverse backgrounds, including Chris Hrynkow, Cardinal Turkson, Brother Guy Consolmagno (Director of the Vatican Observatory), Sue Rakoczy, and John Haught. Drs. O'Hara, Eaton and Hrynkow are graduates of the Elliott Allen Institute for Theology and Ecology at the Faculty of Theology, and Michael Ross is an EAITE doctoral student.
---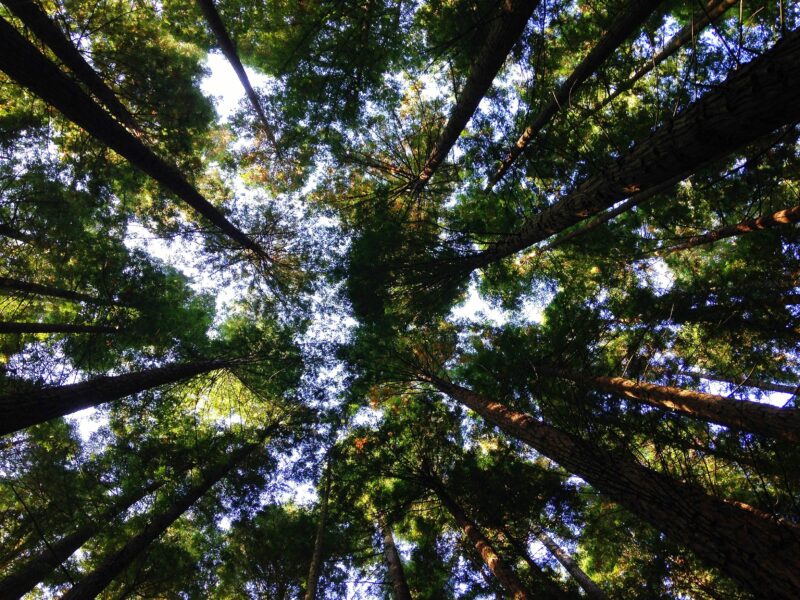 Laudato Si' Five Years Later
Even before its promulgation on June 18, 2015, the papal encyclical, "Laudato Si': On Care for Our Common Home," had created tremendous advance interest. At the time, I was serving as Director of St. Michael's Elliott Allen Institute for Theology and Ecology (EAITE) and thus was frequently invited to speculate on the possible content of the encyclical, including on a student radio show, at a conference on religion and cosmology at Yale University, and in parishes of both Christian and non-Christian faiths.
Prior to its official release, I was given an advance copy of the encyclical so that I could prepare for the anticipated media attention. Interviews for radio, television, and newspapers punctuated the next several days, to be followed by talks at conferences, for school boards and NGOs, and in many parishes, both in Canada and Korea. This unprecedented interest was echoed in the encyclical's enthusiastic reception at the 21st Conference of the Parties (COP21) of the United Nations Framework Convention on Climate Change at Paris in 2015, resulting in the Paris Climate Agreement. The encyclical inspired the formation of hundreds of new Catholic organizations to advance its goals, including the Global Catholic Climate Movement (a global network of 900 Catholic organizations) and the Catholic Climate Covenant as well as numerous initiatives of religious orders and the expansion of the work of Catholic NGOs to address an increased concern for our common home. It also spurred the interfaith project Living the Change, and the formation of the Vatican Dicastery for Promoting Integral Human Development. The encyclical continues to be favourably referenced in academic circles among diverse disciplines, including theology, ecology, economics, justice, social studies, healthcare, and more.
With the advantage of five years since its release, a retrospective assessment of Laudato si' gives a fuller appreciation of its accomplishments. For decades, ecotheologians had acknowledged the Christian teaching that there are two books of sacred revelation—viz., scripture and creation—bringing a renewed focus to exploring the theological and ethical implications of a more sympathetic and scholarly reading of the latter. They had been pioneering a deeper understanding of humanity's role within the epic of evolution and advocating for a more integrated understanding of the myriad of justice issues related to the ecological crisis. Pope Francis' first encyclical validated their decades of innovative work.
The call of Laudato si' to recognize the integral ecology of creation and to engage in conversations of respectful dialogue with diverse voices from all sectors of society, emphasized the intersectionality of ecological, ethical, economic, political, social, gender, and justice issues. Through such efforts, the encyclical articulated a more robust and integrated version of Catholic Social Teaching. Concurrently, it required the conversion of ourselves and our cultures, eschewing a consumerist individuality in preference for the health of the common good and our common home. As the magnitude and urgency of the ecological crisis in its multiple forms became better understood within more disciplines and by more people, the comparable magnitude, complexity, and intersectionality of this conversion also became more apparent.
Nevertheless, such awareness has not spurred an adequate response within either secular or religious institutions. For example, the concentration of greenhouse gases in the atmosphere continues to increase while the vitality of life on Earth declines despite generally universal calls for a vigorous reversal of both. This past November, the retiring president of the U.S. Conference of Catholic Bishops described climate change as "important but not urgent." Yet as Msgr. Bruno Marie Duffe, secretary of the Dicastery for Promoting Integral Human Development warns, " the alarming speed of climate change caused by human behavior and the choices we make threaten the very survival of species, water and air quality as well as food security. These are huge challenges…and the Paris Agreement is an absolute minimum and in fact does not go far enough." Despite fine rhetoric, few nations are likely to reach the pledges they made with that agreement.
Laudato si' continues to challenge this delinquency among nations and within its own Church. Its observations, assessments, and calls for action often serve as a standard against which efforts are measured or as an interlocutor that nurtures or guides responses to global crises. The contrast between the analyses and aspirations of the encyclical, and the anemic responses and sclerotic leadership still too often seen, shows that while the encyclical has had significant impact, the conversion it prescribes is far from realized. Like every good encyclical, Laudato si' needs to be read and re-read to better understand and apply its message.
Dr. Callie Callon is a New Testament scholar at the Faculty of Theology who has also taught at the undergraduate level for St. Michael's. She is an expert in ancient physiognomy, looking at how early Christians used appearances to praise or impugn others. Her book, Reading Bodies: Physiognomy as a Strategy of Persuasion in Early Christian Discourse, was published in 2019 by Bloomsbury Publishing.
---
Healing Moistly in Ancient Times
Recently, Prime Minister Trudeau rather infamously suggested that wearing masks during the current health crisis will help prevent the transmission of the virus through saliva, or, as he phrased it, by "speaking moistly" on others in close proximity. As cringeworthy as this "terrible image" is to a contemporary audience, it likely would not have evoked the same reaction in an ancient Mediterranean one. In this context the use of saliva was considered by some to be highly efficacious in treating a number of various ailments.
Perhaps the most famous examples of this are found in the New Testament, where Jesus is depicted as using his own saliva in conjunction with healing some sensory afflictions. In the Gospel of Mark Jesus heals a person with hearing and speech impediments through his touch, prayer, and by spitting (7:31-53). Visual impairments are healed by him with the assistance of a topical application of his saliva in two accounts. In Mark, Jesus spits directly into the eyes of a supplicant prior to laying his hands on him (8:22-26). In the Gospel of John Jesus forms a paste made from saliva and earth which he the applies to the blind man's eyes before instructing him to then go and wash in the pool of Siloam (9:6-7).
However, these were not the only people who were held to have regained their vision through the application of saliva in ancient texts. According to the first/second century historians Suetonius and Tacitus, the emperor Vespasian accomplished a similar feat through the use of his saliva (Vesp., 7.2; Hist., 4.81). Pliny the Elder, a natural historian from the first century, also attests to the use of saliva for ocular disorders, asserting that ophthalmia could be remedied by daily application of the spittle of a fasting person (N.H. 28.7). According to him, a fasting woman's spittle was considered an extremely effective treatment for bloodshot eyes (N.H. 28.22)
Beyond eyesight, Pliny further relates a tradition that seems to have held the application of spittle from a fasting person as a particularly effective treatment for a variety of different complaints. To cite but a few examples, it was thought that the application of this type of spittle behind a person's ear would soothe a disordered mind (N.H. 28.5), could be used to treat boils (N.H. 28.7) and to remove leprous spots (N.H. 28.7), and that a "crick in the neck may be got rid of by carrying fasting spittle to the right knee with the right hand, and to the left knee with the left" (N.H. 28.7).
Non-topical uses are also attested for a host of different ailments, ranging from warding off snakes to prevent poisonous bites (although should it enter their throats it purportedly destroys them [N.H. 7.2]), as a preventative against contracting epilepsy (N.H. 28.7), and as a means to secure the desired outcome of a healing incantation regarding foot pain, with the rather interesting stipulation that the accompanying words "must be recited sober" (Varro, Agr. 1.2.27).
Far from being a transmitter of health complications, in some ancient Mediterranean thought saliva was viewed as a means to resolve or even prevent them. While our present circumstances necessitate keeping our saliva to ourselves, there is still a wealth of actions drawn from the gospels that we can, have been, and should emulate: compassion, faith, love and care for others. And of course, social distancing (Mark 1:35; Luke 5:16; Matthew 14:13)!  
---
Read other InsightOut posts.
Rev. Dr. Marc Doucet is an alumnus of the Faculty of Theology, graduating in 1980 with a Master of Divinity degree. He earned a Doctor of Ministry degree from St. Stephen's College in 2018. He is a Registered Psychotherapist with the College of Registered Psychotherapists of Ontario. He is also past Chair of the Education Standards Commission and past President of the Board of Directors of the Canadian Association for Spiritual Care. He currently serves as the manager and CASC Clinical Educator at Toronto's University Health Network.
---
Pastoral Care in the Midst of a Pandemic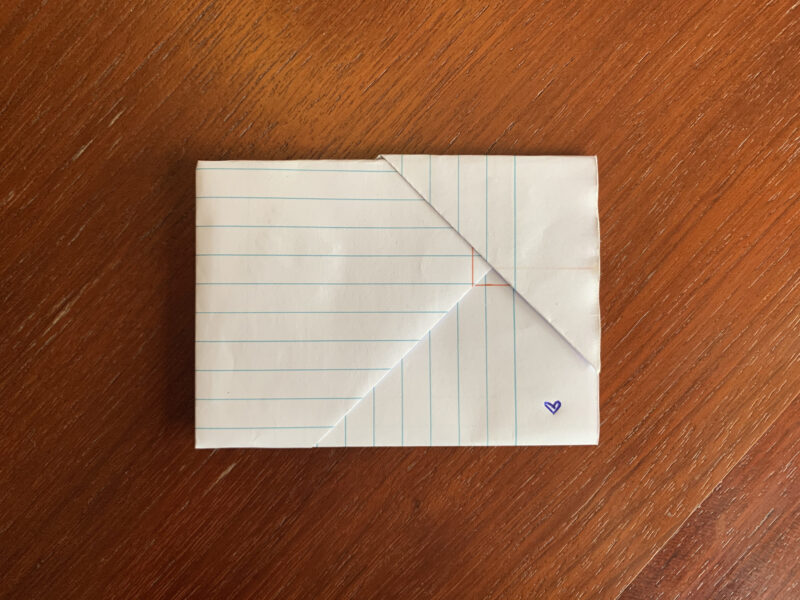 I was sitting on the window ledge in the hallway of one of our ICUs checking in with one of my staff spiritual care practitioners to see how she was doing in the midst of COVID-19 and what support I could offer her and the rest of the team. As we talked she held a folded piece of white paper in her hand. After we chatted for a bit, she told me that she had an older male patient who had come in COVID+, was vented, and would probably die in the next few days. His adult son could not come to visit because he was quarantined. In checking in on his elderly parents who lived on their own, the son had found his father collapsed on the kitchen floor and his mother dead in bed from COVID. The piece of paper the spiritual care practitioner held was a letter written by the son: he had asked her whether, if he wrote a letter of goodbye to his dad, she would take it in and read it to him.
As I left her and walked down the hallway I was struck by the profoundness of the moment, and what it means, and calls for, to minister in the midst of a pandemic. I reflected on the strength and conviction she has to be able to walk into a patient's room and read such an intimate letter—a letter that will be the last contact a father has with his son—a letter that will have lasting impact on a son; to do this not once but to be called on again and again in the coming weeks. This has become a major role for us to play: to connect families with their loved ones because of "no visitor" policies. People are going to die without their loved ones there in their last moments of life, and this will make grieving more difficult and complicated for families and loved ones. But spiritual care practitioners will be there!
We often use images such as "being present with people"—"journeying with people"—when speaking about pastoral care. But the presence we're being asked to provide, the invitation to journey with patients during a pandemic, calls for something else from within. It's not so much about creating a therapeutic relationship, drawing upon psychotherapeutic modalities for interventions (as important as all of these are); but to read a letter to a dying patient from their loved one requires a deep personal spiritual well, out of which flows this desire and willingness to "show up" and journey with, not with theory and knowledge to support us, but with a sense of commitment and purpose in our own lives.
I hear echoed in our work the words of Paul in Philippians when he speaks about the Christ event: He "did not regard equality with God…but emptied himself…taking on human form." There is something incarnational about this work. It is literally giving "flesh"—not from some distant, safe place (phone, FaceTime, etc.)—to minimize the distance, the safety, and to enter, not only experiences, but literally into patient rooms, and nursing stations. In the midst of a pandemic spiritual care practitioners are leaving their security and walking into the devastating humanity of others.
---
Read other InsightOut posts.
Dr. Reid B. Locklin is Associate Professor of Christianity and the Intellectual Tradition at the University of Toronto, a joint appointment with St Michael's College and the Department for the Study of Religion. His research focuses on a range of issues in Comparative Theology and Hindu-Christian Studies, particularly the engagement between Christian thought and the Hindu tradition of Advaita Vedanta. He also writes on the scholarship of teaching and learning in theology and religion.
---
Catholics and Hindus, Together Alone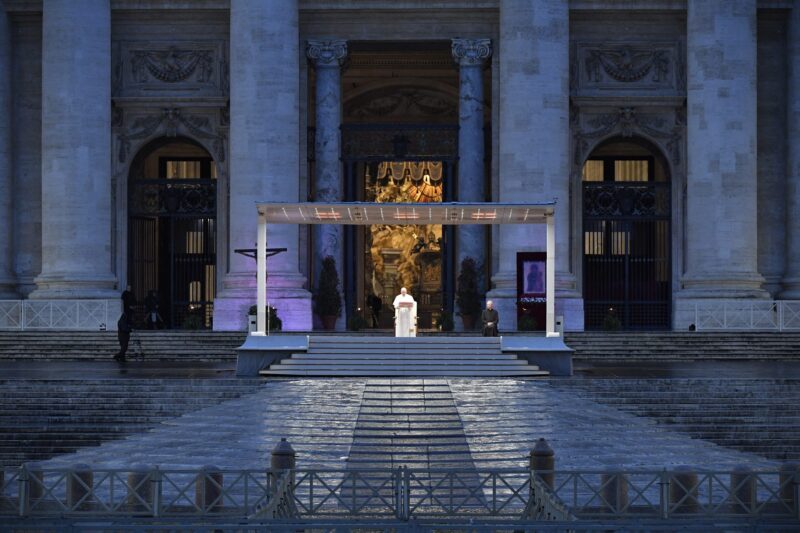 Like many Toronto Catholics, I began my observance of Holy Week this year in front of my family's television, watching the Cardinal's celebration of Palm Sunday in St. Michael's Cathedral. A little over a week earlier, on March 27, I sat transfixed in front of my laptop computer as the pope pronounced a special Urbi et Orbi blessing to an eerie, empty St. Peter's Square. My devotional life has moved nearly entirely online.
Catholics, of course, are not unique in this respect. Consider an "e-Satsangh" hosted on Facebook Live by the New York City-based Hindu movement Sadhana on April 2. In this event, a pandit offered a ritual puja in his apartment, presenting Sanskrit verses, water and other offerings to several Hindu deities well suited to the present crisis. These included the elephant-headed god Ganesha from a local temple in Flushing, New York; Arogya Lakshmi, the Goddess in the form of mother, health and power; and Sudarshana Vasudeva Dhanvantari, the god Vishnu in the form of a medicine healer. Following the puja, from a different apartment, one of Sadhana's co-chairs guided virtual participants in a short meditation and hymns for the flourishing of all living beings. Discussion followed, ranging from the visceral—one participant sought advice on grieving the loss of a friend to COVID-19—to broader questions of advocacy and political organization. The focus here was on action: pragmatic service to those who are vulnerable, and also ritual action for their health and well-being.
Still more direct is the approach taken by residents of the Indian city of Mumbai, according to a widely circulated report. There, it seems, the Novel Coronavirus has been personified as an antigod or demon (asura). On the eve of the popular festival of Holi, effigies of this antigod—called Coronasur—were created and ritually destroyed, in an effort to halt the virus.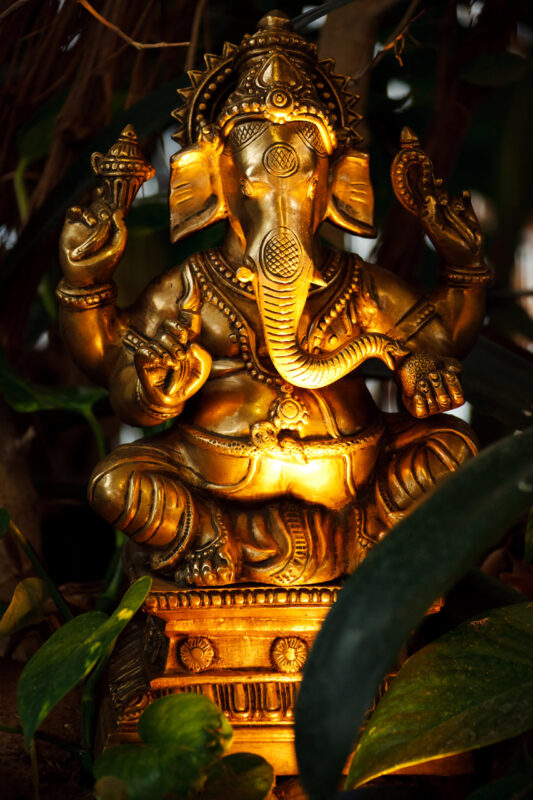 As a Catholic, I admit some discomfort with these rites, at several levels. But, also as a Catholic, I am obliged to approach such discomfort with an attitude of dialogue and exchange, rather than fear or condemnation. What might I learn from my Hindu neighbours about being a person of faith in this time of pandemic?
I think that the examples of Sadhana and even the Coronasur effigy offer an important reminder that Catholics, no less than Hindus, believe in the authentic power of ritual prayer. When Pope Francis raised the Blessed Sacrament and pronounced the Urbi et Orbi blessing on March 27, he was flanked by two icons that had defeated plagues in the past, Mary Salus Populis Romani and the Crucifix of San Marcello. This was a spiritual blessing, to be sure, an indulgence for those unable to receive the Rite of Reconciliation. But it was also an invocation of the power of God to intervene on behalf of those who are sick, and to arrest the devastation of COVID-19.
In the present crisis, some voices on the secular left and the religious right have called persons of faith to make a false choice: to follow the recommendations of public health officers, or to trust in the power of our shared prayer. Most Catholics, like most Hindus, refuse this choice. We embrace both the best science and the deep wisdom of our ritual traditions.
And so we vacate our churches and temples, and even St. Peter's Square, to "flatten the curve." But that need not, and cannot, stop us from persisting in our prayers. In this, Catholics, Hindus and many other others stand together, even while we are alone.
---
Read other InsightOut posts.
Fr. Gustave Noel Ineza, OP, is a doctoral student at St. Michael's Faculty of Theology. Born and raised in Rwanda, he lived through the 1994 genocide against the Tutsi and went into exile for a month in what was then Zaire. His family left the refugee camps and returned to Rwanda after three members of his family developed cholera. He studied in the minor seminary and joined the Dominican Order in 2002. He studied Philosophy in Burundi, and Theology in South Africa (SJTI/Pietermaritzburg) and the UK (Blackfriars/Oxford). Ordained in 2014, he worked for Domuni (www.domuni.eu) and was a chaplain to university and high school students. In 2018, he came to Canada to pursue studies in Christian-Muslim dialogue. He is currently reading on post-colonial approaches to the taxonomies assigned to religious traditions (Muslims and Christians) by colonial powers in Rwanda.
---
In Solidarity with the Suffering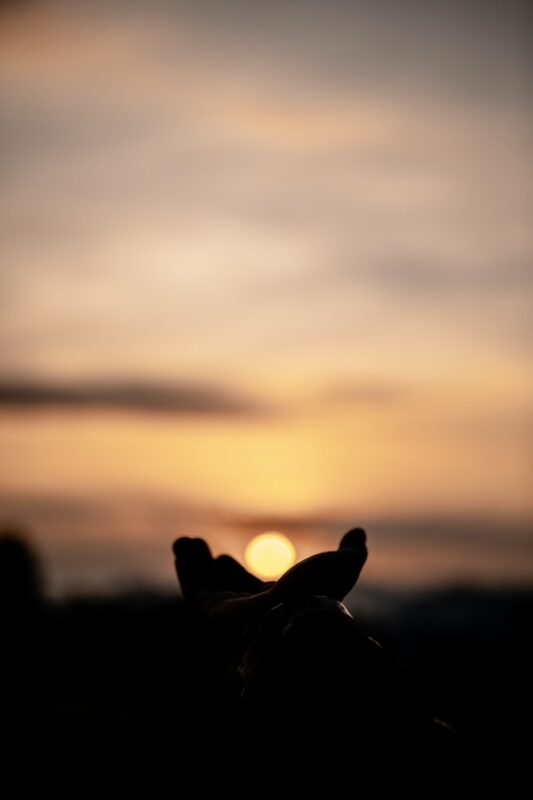 When it was announced in Canada that COVID-19 was knocking at the door, multitudes rushed to shopping malls to buy as many provisions as they could, to be "prepared" for the pandemic. One item in particular was a major target of the worried crowds: toilet paper. Looking at images of people with trolleys full of toilet paper, one thought came to mind: "People are planning to eat a lot."
I was reluctant to write this post because it is not easy to introduce a distressing subject in the middle of a global lockdown caused by a pandemic. It would be adding distress to distress. However, anyone interested in humanitarian crises has to know that disasters differ in intensity.
As I write this reflection on April 7, the whole world has started commemorating the Rwandan Genocide against the Tutsi, one of the worst genocides of the history of the world. Twenty-six years ago, in 100 days, about a million people died in a genocide, yet the rest of the world seemed disinterested by — or unaware of — what was happening there. Nations sent contingents of soldiers to Rwanda to remove their citizens from what the world knew to be genocide while at the same time trying to ignore the plight of the Tutsi for reasons no one has yet managed to logically explain to me.
After the genocide, masses of Rwandans moved to what was then Zaire – now, the Democratic Republic of Congo – seeking refuge. For a couple of weeks, we thought the world did not know that Rwanda existed. I was 11 years old.
Today, as the world closes in on itself to fight a ruthless pandemic, it is easy to forget there were ongoing crises around the world before COVID-19. No one forgot, I suppose, that Syria was in the middle of a bloody war, that Yemen never saw the end of another almost internationally ignored horrific conflict.
As a young child in Rwanda during the genocide, I would spend the day looking up at the sky to see if planes would bring United Nations troops. A few months later, in the refugee camps, I saw UN workers and knew we would get food soon if cholera did not first decimate my family, as three members were already infected. There was hope because, at that age, I knew that there were not so many crises going on in the world. I can imagine there is nothing as frightening as knowing that you may die soon of hunger or be killed, and that no one will even know about it because the whole world is afraid of something you consider a minor threat to you in light of all the other challenges and threats you face. Today, the UN relief agency UNHCR and other humanitarian organizations are reminding people that crises are still happening around the world and that charitable people should not forget those who are hungry, in refugee camps,or being persecuted because they belong to minorities.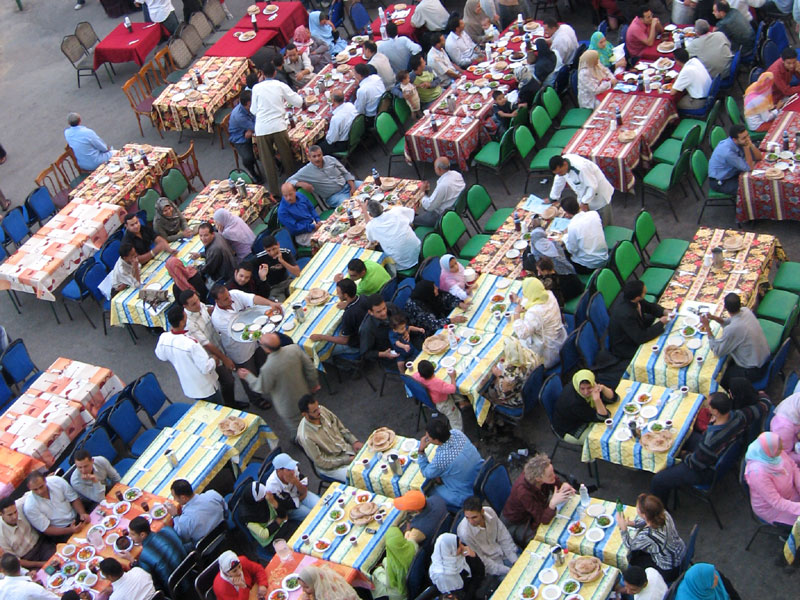 Consider this pandemic as experienced by poverty-stricken families in extremely poor countries. After the confinement began in Canada, it took only a couple of days to have African countries announce total lockdowns. In most African countries, a lockdown means staying inside your compound-house, your hut, or just in a small house that hosts more than eight people. A five-week confinement without a job for a family of five is nothing less than a death sentence. Fortunately, some countries have started distributing food, but very few people manage to get it. Worse, all those without homes and who had relied on charitable people's provisions will have to find other means to feed their families. The city of Cairo has announced that the famous charity tables (mawa'ed al rahman) that adorn the streets during Ramadan for poor people to eat after a day of fasting were not going to be set this year. Having been in Cairo during the 2012 Ramadan month and having shared food at Al Abbasiah and Midan Al Tahrir with people from all strata of society, I understand how this will impact poor communities.
It would be inconsiderate to end without mentioning another shared worry for African people around the world. Two French doctors, Dr. Jean-Paul Mira, head of the Intensive Medicine and Intensive Care units at Cochin Hospital, and Professor Camille Locht, director of research at INSERM, discussed on a French talk show the plausibility of testing COVID-19 vaccines on the African continent. The suggestion raised an outcry from many who did not grasp there are many other places where testing is in progress. The overall perception from both ordinary people and many African celebrities, including the WHO's Director-General Mr. Tedros Adhanom Ghebreyesus, was that Africa would once again be that continent where people are considered lab-rats, where foreign countries go to test their unsure economic and political theories, drugs, or just to dump hazardous industrial wastes. The WHO Director-General called those French doctors' attitudes a colonial hangover. Whatever intention those doctors had, their statements were inappropriate enough to worry an entire continent and all those who care for its inhabitants. Would that mean that when a vaccine is finally discovered African countries will still need to overcome trust issues before making it available to their people?
As we struggle to accommodate the strenuous new routines caused by home confinement, let us think of all those dealing with COVID-19 while facing greater and deadlier calamities. May solidarity with those who suffer be the major lesson we may take from these distressing times.
---
Read other InsightOut posts.
Dr. Jean-Pierre Fortin is Assistant Professor of Practical Theology in the Faculty of Theology. Dr. Fortin teaches the Theology of Ministry and Reflection Seminar classes and also oversees field placements, an essential aspect of the Master of Divinity and Master of Religious Education programs at the Faculty. His research includes work in ecumenical dialogue.
---
Challenging Our Usual Ways of Living
According to the Gospel of John, when Jesus is brought before Pontius Pilate, he tells the Roman governor: "For this I was born, and for this I came into the world, to testify to the truth. Everyone who belongs to the truth listens to my voice" (John 18:37, NRSV). Jesus was born, came among us to bear witness to the truth. For Christians, who profess to be followers of Jesus, a fundamental task and challenge is to bear witness to Jesus. As it invites us to experience and celebrate the mystery of Christ's Passion, death and resurrection in particular fashion, the Lenten/Easter season is a most suited time for us to reflect on the quality of the witness we bear to Christ.
The current COVID-19 pandemic has so challenged our usual ways of living, relating to, and serving one another that we are summoned to be creative and devise new ways of being faithful disciples of Christ. What does it mean to bear witness to Christ, celebrate and give praise to him in times of social distancing and isolation? How is the truth about the human condition (flaws and blessings) unveiled when humankind is confronted with challenges such as a global viral pandemic?
The recent closing of the USMC campus and the transfer of courses to online platforms have enabled me to witness both the turmoil that such a sudden change creates: administrators, professors, staff and students struggling to learn how to give/take courses, hold/participate in meetings, and host all sorts of academic activities online. The cancellation or postponing of so many public events, lectures, conferences, liturgies—even pub nights—led me to perceive that this year's Lenten season would in a very real sense last much longer than 40 days. The extent of the transformation to which my working environment was being subjected fully came home when I realized I no longer had access to campus libraries and my office. At the same time, I have also witnessed how instructors and students have managed to break through technological walls to recreate communities of learning that enable insightful reflection and sharing.
In a time such as this, when we are likely to feel deeply unsettled, inadequately equipped, and summoned to take initiative and exercise leadership in unprecedented ways, we may relate to Pontius Pilate, who admits to being profoundly challenged by the person and words of Jesus when he responds to his testimony with an honest question: "What is truth?" (John 18:38) Pilate opens himself to the fact that he is encountering a reality he did not foresee. This encounter with truth in person may alter who he is in profound ways.
During this Holy Week and the following Easter season, then, as we face the COVID-19 pandemic, we may reflect on the ways Jesus questions our assumptions about our usual way of living and following him. We may also think about the questions we have been carrying with us for some time (perhaps a long time) which we know we should ask to Jesus in person. What are the questions that would liberate us, allowing us to pursue the truth revealed in Jesus in more faithful, complete fashion—especially now, in challenging times? We may bring these questions before Jesus in our prayer, with the desire and hope of being transformed so as to be able to bear witness to the truth that he is in and for times such as these.
---
Read other InsightOut posts.
Dr. Michael Attridge teaches historical and systematic theology at the Faculty of Theology. Recent courses he has taught include theological foundations, Christology, ecclesiology, 19th and 20th century theologians and movements, and the Second Vatican Council in Canada. He is currently involved as a co-investigator in a four-year, SSHRC-funded research project comparing the different forms of catholicism in Ontario and Quebec in the period following Vatican II through the lens of liturgy and catechesis, ecumenism and interfaith dialogue, and socio-political engagement.
Today's piece was written in the midst of his self-isolation.
---
A Time for Gratitude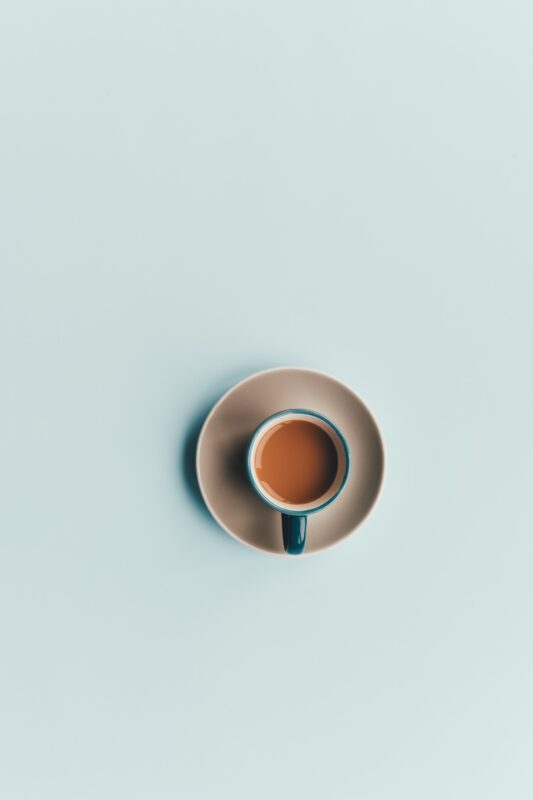 For each the past few years I've been fortunate to have travelled to Italy for short periods of time for research and study. Although I often make trips to Rome and Milan while I'm there, my home base is Siena, staying with the friars in the convent of the magnificent mediaeval basilica of San Domenico. Daily life is as peaceful as it is regular—liturgy, meals, study, and work. When I arrived, there were only a few cases of COVID-19 in Italy. All of this, though, changed quickly. On March 4, the government closed schools and universities, but we were still able to work online. On March 8, it locked down 16 million people in the north and, the following day, it did the same for all of Italy—restricting travel throughout the country. Within hours the airline emailed to say it was now only flying out of Rome. I knew I needed to leave immediately. A friend who works in the Lisbon airport was able to get me to Portugal the next day, March 10, on the airline's last flight out of Italy. With the help of family, I self-quarantined in a small town near Fatima where my wife, Isilda, was raised. On Sunday, March 15, the day before Canada closed its borders, I caught my return flight home.
For the past nine days, I've been in self-quarantine in the same room in our house, staying apart from Isilda and our two teenage daughters. I can watch the news, work, read and stay in contact with colleagues and students through email and Zoom. In many ways life is as regular again as it was in the convent in Siena. But I'm realizing, too, how much my sense of time is also marked by daily movement—going to the kitchen for breakfast, walking to work or across campus, going for groceries in the evening. Time seems to be measured as much by going from place-to-place as it is by minutes and hours on the clock. Not having the same obligations of places to go or errands to run, has displaced this sense of time, and instead, I find myself feeling grateful—grateful for the people and communities that are coming together; grateful for the healthcare workers around the world who are treating the sick and the vulnerable. I'm even grateful for the political leaders at all levels in the country who are putting aside differences, following the scientists, and working together for the well-being of everyone.
Above all though, I'm grateful to Isilda and our daughters. Every morning, she and I have a coffee together, with her at one end of the hallway and me in my room. I'm grateful to her and the girls for doing what needs to be done around the house and to our younger daughter who's been working overtime at our neighborhood grocery store. Last night the four of us sat together—again, them at one end of the hall and me inside my room, having dinner, laughing and sharing stories. I was reminded of Pope Francis' tweet in October 2015, where he challenged people to "waste time" with others. It's one of the most important things we can do. These days, as the entire world grinds to a halt and most of us are in social isolation, perhaps this is a moment to embrace our lack of movement, recalibrate our sense of time, reflect on those around us, and be grateful for one another.
---
Read other InsightOut posts.
Dr. Tamara Grdzelidze's career has taken her from the Geneva offices of the World Council of Churches to Rome, where she served as the Georgian ambassador to the Vatican from 2014-2018. Now, her latest travels have brought her to Toronto as the Aileen Driscoll Research Fellow in Ecumenical Theology at the University of St. Michael's College.
Midway through her year-long appointment, Dr. Grzelidze is delighted to be following in the footsteps of legendary St. Mike's professors and conducting research at a university known for its work in ecumenism — even though her arrival on campus this past January was something of a shock.
"Certainly I knew cold. I'd been to the Alps, for example, "she laughingly recalls. "But I didn't know what (a wind chill of) -32 felt like!"
Still, everything from conversations with Dennis Savoie, Canada's ambassador to the Holy See, to her work at the WCC helped convince her that St. Michael's was a logical place for her to further her work on ecumenism.
"I was familiar with some of the big names who taught at St. Mike's – Margaret O'Gara and Étienne Gilson, for example – and I knew U of T is a very good university," she says. "From my work with the World Council of Churches I knew that, ecumenically, (Canada) is very strong."
The project she is working on while at St. Mike's stems from concerns over the fallout for various Orthodox churches in the wake of the 2018 decision by the Russian Orthodox Church to sever ties to the Ecumenical Patriarchate of Constantinople, which historically has held a special place in the Eastern Orthodox world. The break came last October after Constantinople granted the Ukrainian Orthodox Church autocephaly, or permission to operate independently from Moscow.
"Having lived various places this is painful for me. Borders are not so precise," says Dr. Grdzelidze, who is organizing a conference to take place at St. Mike's in June, 2020, titled Boundaries of the Christian Faith in the 21st Century: Intersecting with Borders of Geography, Cuture and Theology. Earlier this year, for example, she delivered a paper, 'National Borders of the Orthodox Church,' at a conference in Romania.
"Ecumenism is not only about knowledge but about experience, just as theology is not just about patristics," she explains. "It is about seeing how people interact; it serves as a compass to understand others' beliefs, their passions."
In the coming Fall semester, Dr. Grdzelidze will teach The Ecumenical Theology: Division, Difference, Dialogue, a course that will examine some of the major themes related to the impact of inter-church dialogue and action on theological reflection.
Educated in Tbilisi State University in Georgia, St. Vladimir's Orthodox Theological Seminary in New York, and Oxford, Dr. Grdzelidze has taught around the world, including St. John's Theological College in Auckland, Trinity College Dublin, and the Angelicum in Rome.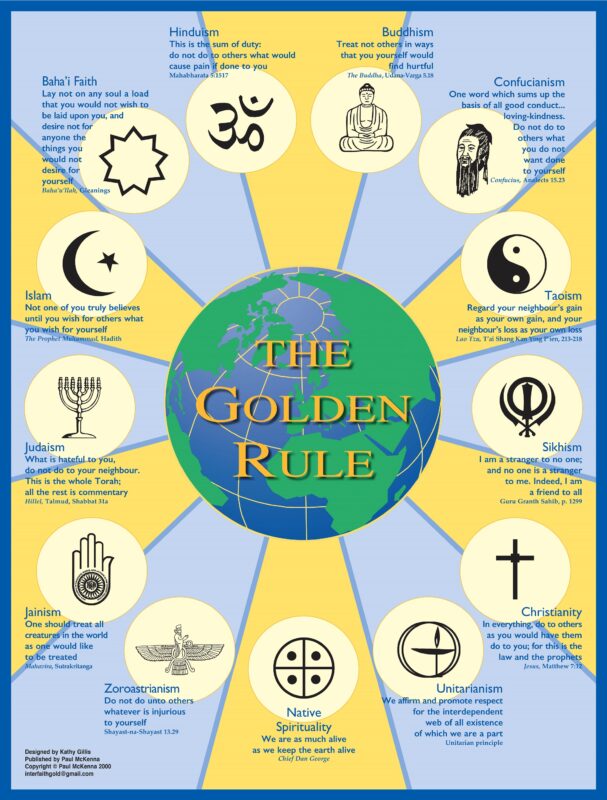 This Fall will see courses on indigenous spirituality, religion and migration, and Catholic perspectives on interfaith dialogue as the Faculty of Theology launches its new Diploma in Interfaith Dialogue.
Offered in collaboration with the Ecumenical and Interfaith Affairs Office of the Archdiocese of Toronto, the 10-course diploma is open to people of all religious traditions, regardless of academic background, and is designed to facilitate dialogue about faith in one of the most diverse cities in the world, says Faculty Dean Dr. James Ginther.
"Our goal is to introduce students to the spirituality of many of the faith communities in the Greater Toronto Area, bringing neighbours together in greater understanding and appreciation for each other's rich traditions," Dr. Ginther says. "We have been quite thoughtful in reaching out to the broader community to find just the right fit of experts to create the curriculum, as well as to teach the various units we will be offering."
The program launches Monday, September 16 with Catholic Perspectives on Ecumenical and Interreligious Relations, one of the diploma's two required foundational offerings, to be taught by Faculty systematics professor Dr. Darren Dias and guest lecturers. This course will see participants examine key documents and agencies from the Catholic perspective, with an emphasis on ecumenical and interreligious relations, all with the goal of developing deeper understanding both the unity and commonality that can be applied to emerging ecumenical and interreligious contexts around the world.
Next up with be Religion and Migration, which has been designed and will be taught by Dr. Agnes Thomas, who is the Executive Director of Catholic Crosscultural Services, a charity that helps with the settlement and integration of migrants and refugees.
Religion and Migration, which will be held on Monday nights beginning October 21, will offer an overview of immigrant and refugee journeys and settlement in Canada, exploring various communities' disasporas to help understand migration and settlement patterns, and their impact on communities.
The final offering of the Fall semester is Indigenous Sacred Traditions & Reconciliation, taught by doctoral candidate Benjamin Lujan. This course, which begins Saturday, November 16, will explore key notions in Indigenous sacred traditions and worldviews, looking in particularly at the effects of colonization and Canadian efforts at reconciliation.
The Winter semester promises courses in Judaism, religious architecture and sacred space, and the other foundational course, which is titled Theories and Practices of Dialogue.
Future semesters will see course new offerings on world religions as well as themes such as peace and justice, religious texts, and prayer and mysticism. The two foundational courses will be offered on an ongoing, alternating basis.
All courses are 12 hours in length, usually offered in increments over four days, and students can take one, two or all three courses each semester. The program require students take the two foundational courses, a minimum of two courses from the category of Faith Traditions of Toronto and the World and a minimum of two courses from the category of Topics in Interfaith Encounter. Students will also engage in a two-credit capstone course, which will see participants work on a related project, including such options as faith mapping of a neighbourhood, or planning in interfaith prayer service. Altogether, students need 10 credits to earn the diploma.
Each course will include a written component of between 1,000-2,000 words, and participants will be marked on a pass/fail basis.
Admissions are being accepted on an ongoing basis. Thanks to a generous donation from the Scarboro Missions, we are able to offer courses for the 2019-2020 academic year at a rate of $175.
For more on the diploma, schedules of course and a link to the application form, please see https://stmikes.utoronto.ca/program/diploma-interfaith/.
Catholic Perspectives on Ecumenical and Interreligious Dialogue runs from 18:00-21:00 on the following Mondays – September 16, September 23, September 30, October 7
Religion and Migration runs from 18:00-21:00 on the following Mondays — October 21, October 28, November 4, November 11
Indigenous Sacred Traditions and Reconciliation runs from 9:00-12:00 on the following Saturdays — November 16, November 23, November 30, December 7
Time: 9:00-12:00
Updated class location: Catholic Perspectives will take place at The Mary Ward Centre, located at 70 St. Mary St. in the Loretto College Residence. Class begins at 6 p.m. :
Winter semester classes will be posted shortly.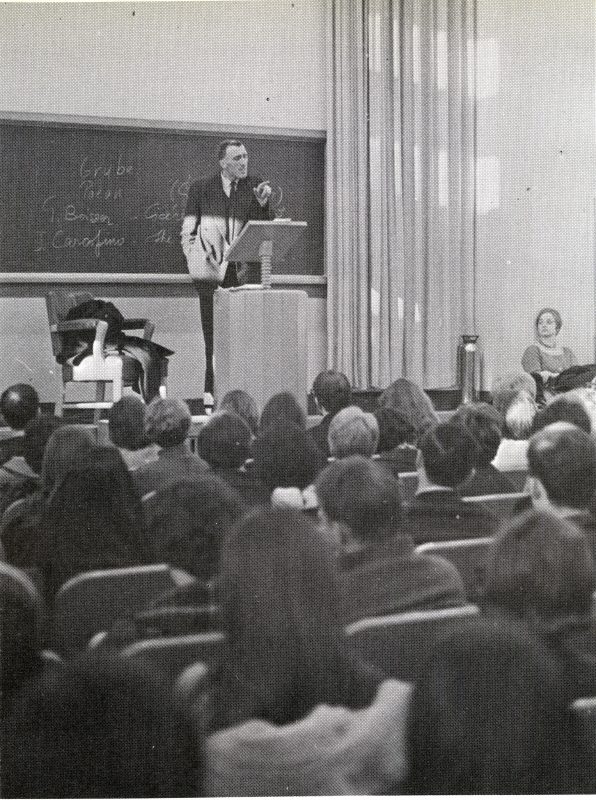 The University of St. Michael's College commemorates the life of Jean Vanier, a philosopher, theologian and advocate for people with disabilities, who passed away in Paris on May 7, 2019.
Religious and humanitarian figures around the world remember Dr. Vanier for founding L'Arche International, a unique network of communities in which people with intellectual disabilities live alongside people who care for them. He created the first of these communities in the French village of Trosly in 1964, and the network has since grown to include 149 communities in 37 countries, including 30 in Canada.
Born in Geneva in 1928, Jean Vanier received a PhD in philosophy from the Institut Catholique de Paris, marking the beginning of an intellectual career that would result in the publication of 30 books. He came to St. Michael's in January of 1964 to teach a course on ethics, which would remain his sole experience teaching at the university level.
St. Michael's alumnus Brian Halferty took the class that spring, and later recalled "[Vanier's] way of being with people, of listening with his eyes as well as his ears." Vanier would leave for France later that year to found L'Arche, and Halferty joined him in Trosly in 1966. He and his family would live in L'Arche for 15 more years.
Halferty gave an introduction to precede a lecture by Vanier at St. Michael's in the fall of 2000, and in his remarks described the nature of a L'Arche community in this way:
A L'Arche community may have one or many houses where people come together to live with and assist those who have developmental handicaps. It is a movement, Vanier would say, of "downward mobility" – moving from the comfort and the self-sufficiency of our modern consumer age towards valuing and embracing those who have been marginalized and rejected as of little worth to society. It is, for Vanier, a response to the call of Jesus to reach out to "the least ones" among us.
Though Vanier left St. Michael's to build L'Arche, he remained close to the institution in spirit with visits to campus over the years and partnerships of other kinds. The John M. Kelly Library houses a variety of L'Arche-related materials in its special collections, including recordings of events hosted by and involving members of l'Arche International/Internationale between 1968 and 1992; organizational, administrative and community records collected by L'Arche Daybreak between 1969 and 2009; and recordings of lectures and retreats given by Henri Nouwen while living at the original L'Arche community in Trosly.
In the fall of 2018, St. Michael's hosted the launch of Dr. Vanier's latest book, A Cry is Heard: My Path Towards Peace (Novalis Publishers), which was translated from French into English by St. Michael's alumna Anne Louise Mahoney. The event provided a further opportunity for the St. Michael's community to celebrate the legacy of compassion that characterizes the work of L'Arche, and which has touched the lives of thousands around the world.