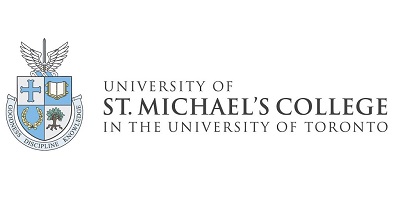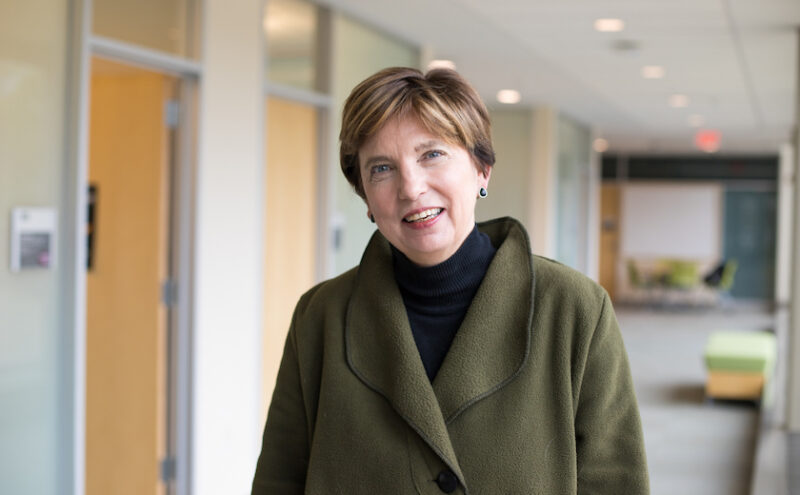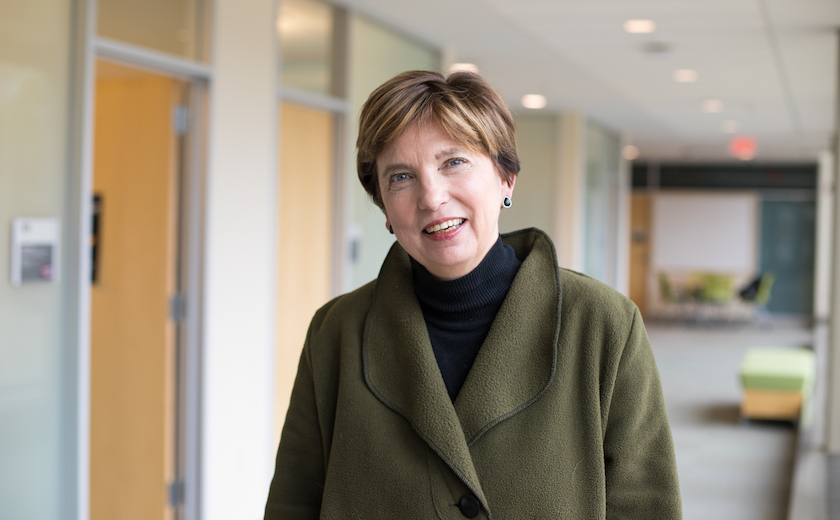 Dr. John L. McLaughlin, Interim Dean of the Faculty of Theology, is pleased to announce that Dr. Hilda P. Koster will be joining the Faculty of Theology as an associate professor in Ecotheology. Dr. Koster comes to St. Michael's from Minnesota's Concordia College, where she held joint appointments in Religion, Gender Studies and Environmental Studies.
"The addition of Dr. Koster to our Faculty underscores the importance of both ecological and feminist theology to the University of St. Michael's College," says Dr. McLaughlin. "She will carry forward the groundbreaking teaching and research of eco-theologians Fr. Stephen Dunn and Dr. Dennis O'Hara, as well as the important work in feminist theology conducted by professors such as Sr. Ellen Leonard and Sr. Mary Ellen Sheehan."
Dr. Koster will teach courses for the Faculty's three basic degree programs—the Master of Theological Studies, the Master of Divinity and the Master of Religion Education degrees—as well as teach and supervise graduate students through the Graduate Centre in the Toronto School of Theology. In the 2020-2021 academic year her courses will include Introduction to EcoTheology, Catholic Social Teaching, and a new course titled Ecofeminism, New Materialism and Ecological Theology.
She will also help shape the activities and certificate program of the Faculty's Elliott Allen Institute of Theology and Ecology (EAITE), which was established in 1991 to allow students to acquire a specialization in theology and ecology.
"The University of St. Michael's College has been a leader in ecological theology through the Elliott Allen Institute. It is a privilege and an honour to further this tradition of visionary ecotheological education and scholarship," says Dr. Koster. "My own work in ecological theology is done from an eco-feminist perspective. To me environmental and gender justice are interconnected."
Born in The Netherlands, Dr. Koster received her Bachelor of Arts and Master of Divinity degrees from The University of Groningen. After further study at Princeton Theological Seminary and the Candler School of Theology at Emory University in Atlanta, she earned her doctorate at the University of Chicago.
Dr. Koster has published articles and book chapters on eco-feminist theology, and edited two books on Theology and Climate Change. The book Planetary Solidarity: Global Women's Voices on Christian Theology and Climate Justice (Fortress, 2017), co-edited with Grace Ji-Sun Kim, gathers eco-feminist theological reflections on the intersection of gender and climate justice by feminist/womanist/mujerista theologians from both the minority and majority world. Together with Ernst Conradie, she published the T&T Handbook of Christian Theology and Climate Change (Bloomsbury, 2019) to create a dialogue between religion scholars, ethicists and theologians situated within a high carbon footprint context and those representing climate vulnerable communities in low carbon footprint world.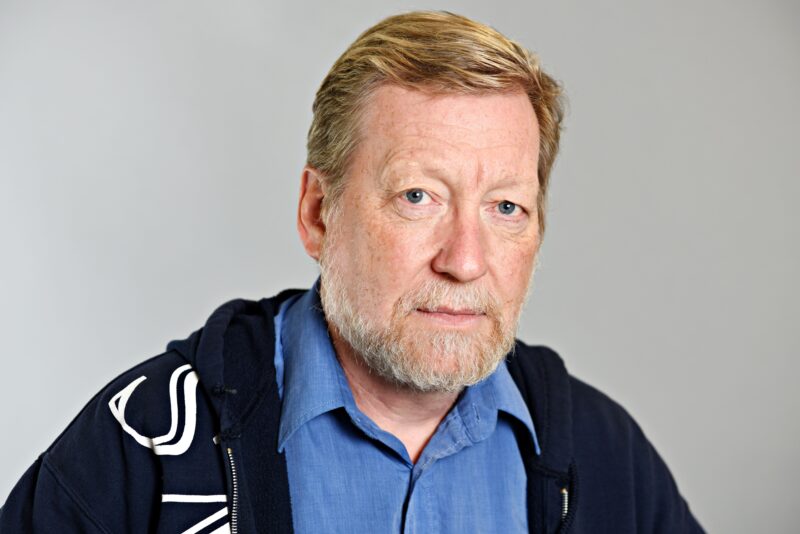 Principal Emeritus Dr. Mark McGowan will serve as the Interim Principal of the University of St. Michael's College for the 2020-2021 academic year, President David Sylvester has announced.
"I am delighted that Dr. McGowan, with his extensive administrative experience both at St. Michael's and at the University of Toronto, will be returning to Odette Hall," says Dr. Sylvester. "His presence in the Principal's Office, particularly in these challenging times, ensures that the academic affairs of St. Michael's will remain in strong and capable hands."
St. Michael's Principal from 2002-2011, Dr. McGowan is an historian renowned for his work on the Catholic Church in Canada and the Great Irish Famine, as well as the lasting impact that the Famine's mass migration had on Canada.
He has won multiple awards for both his teaching and writing, and is well known for his work in Catholic education, including the history of Catholic education in Ontario. He has served as a consultant to the Institute for Catholic Education. His latest book, It's Our Turn: Carrying on the Work of the Pioneers of Catholic Education in Ontario was published by Novalis in 2019.
He is cross-appointed to U of T, where he holds tenure and has served as Deputy Chair of the History department (2017-19), as Senior Academic Advisor to the Dean of Arts & Science, International (2014-17) and as Acting Vice-Provost, Students, for the University of Toronto for part of 2013.
Dr. Sylvester also offers his congratulations to current Principal, Dr. Randy Boyagoda, on his appointment as Vice Dean, Undergraduate in the Faculty of Arts & Science at U of T.
"St. Michael's has greatly benefited from Dr. Boyagoda's four years as Principal," Dr. Sylvester says. "His vision and creativity have led to a renewal of undergraduate education at St. Michael's, including the hiring of new, full-time faculty as well as the roll-out of our new One Seminars, which are quickly becoming the most popular first-year programs at U of T. We are grateful for his many contributions."
Dr. Boyagoda will continue to teach the Gilson Seminar in Faith and Ideas for St. Michael's.
Dr. McGowan's and Dr. Boyagoda's appointments are effective July 1, 2020.
University of St. Michael's College President David Sylvester is pleased to announce the appointment of Dr. John McLaughlin to a two-year term as Interim Dean of the Faculty of Theology, effective July 1, 2020.
Dr. McLaughlin served as the Faculty's Interim Dean in the 2014-15 academic year prior to Dr. Ginther's arrival.
"St. Michael's is fortunate to have such a capable administrator with a strong familiarity and history in the Faculty" says Dr. Sylvester. "Dr. McLaughlin's presence in the Dean's office will help make this process seamless, and I look forward to working with him in this role."
A professor of Old Testament/Hebrew Bible, Dr. McLaughlin earned a BA from St. Thomas University in Fredericton, NB before enrolling at the University of Toronto, where he earned an MA in Philosophy. He then studied Theology and Scripture at St. Michael's Faculty of Theology, earning an MDiv and a PhD.
Professor McLaughlin joined the St. Michael's faculty in 2002 after teaching for seven years at Wheeling Jesuit University in Wheeling, West Virginia. He is an Associate Member of the Graduate Faculty with the Department of Near and Middle Eastern Civilizations at U of T, and is a past President of the Canadian Society of Biblical Studies. He currently serves on the Editorial Board of the Journal of Hebrew Scriptures and as an Associate Editor of the Catholic Biblical Quarterly.
Current Dean Dr. James Ginther completes his five-year term on June 30 of this year. After a 12-month research leave, Dr. Ginther, a mediaevalist and historical theologian, will return to the Faculty to teach and conduct research.
Dr. Sylvester has expressed his gratitude for Dr. Ginther's service over the course of his term in the Dean's office. "I would like to thank Dr. Ginther for his tremendous service to our community as a member of the President's Advisory Group and Senior Administration team, in his leadership within the Toronto School of Theology, and in many other collaborative initiatives, including in his field of expertise at the Pontifical Institute of Medieval Studies and the Centre for Medieval Studies," he says. "I look forward to Jim's return to campus following his leave and to his renewed leadership at the University."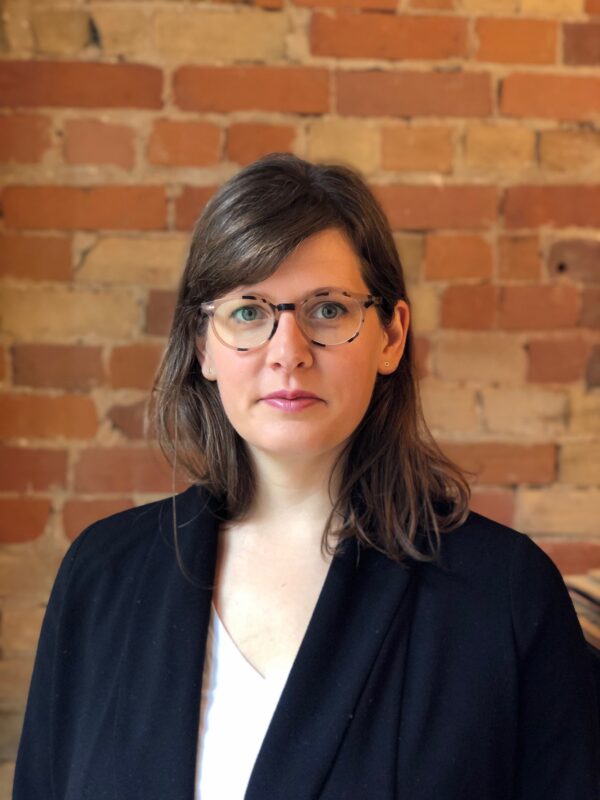 Toronto, ON, Dec. 5, 2019 – The University of St. Michael's College has appointed Lisa Rae its Director, Office of the President, effective December 6, 2019. In this role, she will oversee the operations of the Office and support in identifying priority issues, facilitating planning and driving project-based initiatives across the University. Rae brings a wealth of policy, operations, communications, and management experience from working both inside and outside of local and provincial government.
Most recently, Rae was Director of Operations and Senior Policy Advisor in the Minister's Office for Advanced Education and Skills Development, where she worked collaboratively to help set the strategic direction for the office to support the Minister and the government. She was also responsible for delivering key policy priorities including the transformation of the Ontario Student Assistance Program and the introduction of legislation recognizing Indigenous Institutes. Prior to that, Rae was at the Council of Ontario Universities, where she provided project management, policy support and direction to many working groups and committees of senior leaders from universities.
"I'm passionate about higher education and the role that universities play both inside and outside the classroom to build engaged citizens," Rae said. "I'm excited to join the St. Mike's community and work in an institution that prioritizes teaching the whole person, and I look forward to working with all members of the St. Mike's community and the University of Toronto."
"St. Michael's is delighted to welcome Lisa Rae into this important leadership role in the Office of the President," St. Michael's President David Sylvester, PhD said. "Her background in strategic leadership and stakeholder engagement will be invaluable as we continue to deepen our relationships and pursue new opportunities with community and educational partners locally and globally."
-30-
About the University of St. Michael's College
St. Michael's College was founded in 1852 in partnership with the Congregation of St. Basil in Annonay, France, and became an official Federated College in the University of Toronto in 1910. It remains a centre of Catholic thought, and inspires socially conscious and intellectually engaged students through its undergraduate programs, its graduate Faculty of Theology and its Continuing Education division.
For more information, please contact:
Martyn Jones
Office of Communications
University of St. Michael's College
(416) 926-2291
martyn.jones@utoronto.ca