Voices Honouring St. Mike's Fallen
The Soldiers' Memorial Slype is one of the most moving spots on the St. Michael's campus. The sandstone archway is found between Fisher House and More House and connects the campus quad to Queen's Park. Unfortunately, the pandemic has forced the cancellation of on-campus events this Remembrance Day, but our fallen are not forgotten.
Etched into the walls of the spare and understated war memorial are the names of more than 150 men from the St. Michael's College and St. Michael's College School, students and graduates, who died in World War I, World War II, and the Korean War.
Here are two of them.
---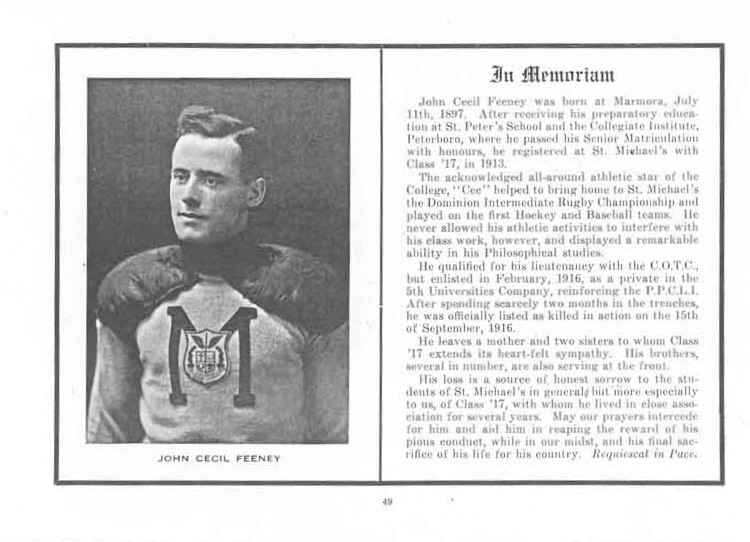 Private John Cecil Feeney was born in Marmora, On., in 1897 and enrolled at St. Michael's in 1913 to study Philosophy. The St. Michael's Yearbook of 1917 states that Cee, as he was known to his friends, played rugby, baseball and hockey and was "the acknowledged all-round athletic star of the College." The yearbook also notes, though, that his love of athletics notwithstanding, Feeney was a dedicated student who "displayed a remarkable ability in his Philosophical studies."
Although his time serving in the Canadian Officers Training Corps afforded him the rank of lieutenant, he enrolled as a private in the 5th Universities Company, which was part of the Princess Patricia's Canadian Light Infantry, in February of 1916. In July of that year he joined his battalion in France. Two months later, on September 15, he was killed in action in the battle of Courcelette and was buried there, far from his grieving mother and two sisters, and, as the yearbook notes, "several brothers … serving at the front." His name appears on the Vimy Memorial in Pas de Calais, France.
"His loss is a source of honest sorrow to the students of St. Michael's in general," his classmates wrote, "but more especially to us, the Class of '17, with whom he lived in close association for several years. May our prayers intercede for him and aid him in reaping the reward of his pious conduct, while in our midst, and his final sacrifice of his life for his country. Requiescat in Pace."
Feeney is also remembered in the University of Toronto Roll of Service, 1914–1918.
---
Flying Officer Lawrence Aloysius Doherty, the son of Thomas Arthur and Mary Doherty, was born on April 1, 1918 in Toronto. He was a member of the 414 Squadron of the Royal Canadian Air Force, enlisting in Hamilton in 1940.
While on a secret mission over the English Channel on June 6, 1943, he alerted fellow officer Rowan Hutchinson that he had spotted a trio of German planes—Folke-Wulf 1900s, according to the Canadian Virtual War Memorial—about to attack. His warning saved Flying Officer Hutchinson, but Doherty's plane was shot down over the Bay of Biscay.
The accompanying newspaper article below quotes Hutchinson as explaining that he was flying in the lead when Doherty radioed to say, "Look out, Hutch!" prompting Hutchinson to turn just in time to see his friend's plan crash into the water.
"Larry saved my life," Hutchinson explained.
Doherty, with no known grave, is remembered on the Runnymede Memorial in Surrey, England.
He is also honoured in the University of Toronto Memorial Book of 1939–1945.

---
They shall grow not old, as we that are left grow old;
Age shall not weary them, nor the years condemn.
At the going down of the sun and in the morning
We will remember them.
"For the Fallen," Laurence Binyon
1914
---
Read other InsightOut posts.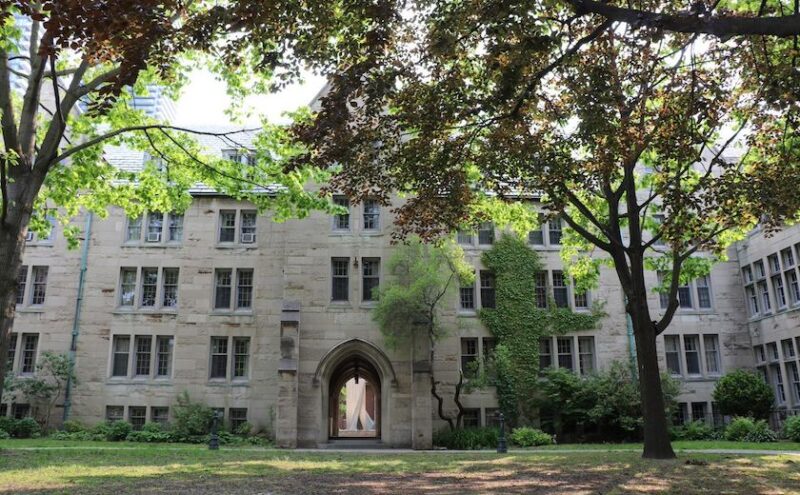 With increased cleaning requirements, physical distancing, and
safety measures
in place, SMC Residence currently has single room vacancies for the 2020-2021 academic year. Living on campus is a great way for students to meet new friends, enjoy downtown Toronto, and not have to worry about cooking meals or shopping for groceries.
If you are interested in joining St. Michael's residence community, please email
smc.residence@utoronto.ca
and include: (a) your full name, (b) student number and (c) put the word "Vacancy" in the subject line. Information about the SMC Residence, including fees, can be found on the
St. Michael's College Residence page
. Commonly asked questions regarding residence operations, rooms and room assignments, shared spaces and safety can be found on the
SMC Residence FAQs page
.
Mike Czobit is the director of the Office of the Principal, and the coordinator of SMC One. Before joining St. Michael's in 2017, he was an editor and writer at World Vision Canada.
---
There Will Be Cake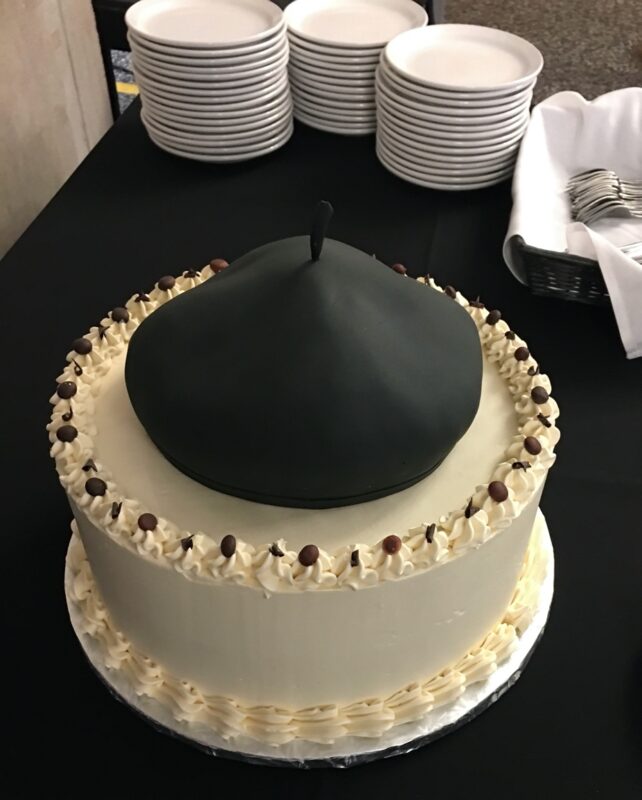 Every year, before the Gilson Seminar in Faith and Ideas meets for its first lecture in September, we have an opening reception and something we call the "Beret'ing In." To the tune of Prince's "Raspberry Beret," each incoming Gilson Seminar student approaches the lectern in Charbonnel Lounge and receives a black beret, officially joining the seminar. After every student has been beret'ed in, cake is served—a special kind of cake: raspberry beret cake.
This tradition is a night of fun and introductions before the hard work of the Gilson Seminar begins. The course, which is split into two half-term classes over the course of the year, is one of three first-year seminars offered by St. Michael's College as part of our SMC One program. The other two seminars are the McLuhan Seminar in Creativity and Technology and the Boyle Seminar in Scripts and Stories.
These seminars are among the most popular first-year courses at the University of Toronto, owing to a number of factors. For example, each is taught by a member of our talented St. Michael's faculty in a small class setting that fosters fascinating discussions and close friendships with fellow classmates, and each features an international learning experience. In the Boyle Seminar, students are invited to travel to Dublin after the April exam period. A trip to Silicon Valley takes place during reading week for the McLuhan Seminar. And the Gilson Seminar's second half-course has its destination in its title: The Gilson Seminar in Faith and Rome.
For most people, international travel these days has been ruled out for health and safety reasons, and for the impracticality of visiting a country when it likely requires a quarantine upon arrival. But, back in February, before the present conditions of international travel took hold, there still was the possibility to go to Rome or Dublin. In fact, that was the plan for both the Gilson and Boyle classes (the McLuhan Seminar had traveled to Silicon Valley last November, before anyone here had really heard of the virus).
In the Principal's Office, we are responsible for organizing all three SMC One trips. Throughout January and February, we proceeded as usual, preparing students by holding Safety Abroad workshops, requesting traveler information, and making airfare arrangements. We worked with our partners in Dublin and Rome to finalize details for each trip, and in the case of Rome, arranged for tickets for the Pope's Wednesday Audience. Everything was proceeding as it had every year, except, as everyone knows now, this wouldn't be a normal year.
By late February, my office was paying particular attention to reports of COVID-19 cases emerging worldwide. When the first few cases surfaced in northern Italy, we were concerned but hopeful that the country would get control of the virus. Reflecting on that now makes me realize how little we all knew and how naïve my optimism was. Day by day, in early March, the number of infected patients rose. Not just in Europe, but also at home. These developments worried our SMC One students, who began asking my office questions about the safety of our planned trips. At the time, we honestly didn't know what the virus would mean, but we assured our students that safety would be paramount and that the trips could be postponed. Then, on March 12 that happened. The University decided that due to safety concerns, all student travel would be postponed until further notice. This was the right decision.
After we unwound the arrangements for the planned trips, my office had a different task to attend to, which was to start recruiting for next year's SMC One seminars. When we promote these classes, we do the opposite of shying away from discussing their travel components. But during this recruitment period, getting on a plane to go somewhere far away seemed like the least desirable thing to do. At the same time, the 2020–21 SMC One seminars were months away and the situation in March would change—and, to be optimistic, be much, much better.
We pushed forward with our recruitment effort, inviting incoming U of T students to apply for a spot in our seminars. We expected that we would struggle to fill the classes. We expected that SMC One would have lost its popularity. What happened was something different.
When the application window closed on June 15, we had received the highest number of applications for SMC One in the three years their present format has existed. In fact, we doubled the total number of applications over our previous best. Our incoming students were not deterred by news reports of the virus or of how international travel will never be the same. They reacted to the closing of borders with a greater desire to see them open again. What they want, and what classes such as SMC One will provide, is a return to better times when a desire to explore and experience life and culture in different parts of the world can enrich a university education.
As the new academic year begins, we have begun planning for our SMC One classes. Different this year is that all three will take place in the Winter term, with the hope that all will be able to be in-person or have a larger in-person component than is safe in the Fall term. It is too early to know what international travel will look like in 2021, but we're hopeful that conditions will improve.
Every year, the Gilson Seminar begins with berets and cakes. We hope to see this tradition resume in this coming year's Gilson class. And when the cake is finally served, it will have the double meaning: welcoming a new class to St. Michael's College and also celebrating how far we've come through difficult times. When we began our recruitment effort for SMC One in the spring, we were pessimistic about our prospects of filling these classes. Our students showed we should have felt otherwise.
---
Read other InsightOut posts.
Catherine Mulroney is a communications officer at the University of St. Michael's College. She is also a double alumna of St. Mike's, holding a B.A. in English and Mediaeval Studies and a Master of Divinity degree. That equals many hours in Kelly Library and many, many overdue fines.
---
Raising Our Voices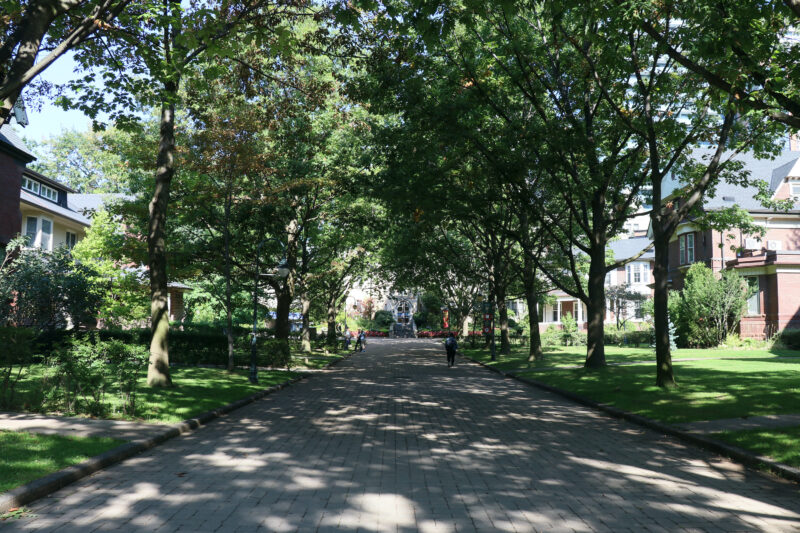 It began—as many of the best things do—with someone volunteering an absent colleague for a little extra work.
Our new St. Mike's blog, InsightOut, is the result of an after-hours conversation with Communications Director Laurie Morris and Theology prof Dr. Darren Dias on March 16, the last day we were all present on campus. Dr. Dias mentioned that his colleague, Dr. Michael Attridge, was self-quarantining at home after a research trip to Italy.
"It's a good story," Fr. Darren said. "You should ask Mike to write something for the website."
Then the wheels began to turn. While not one of us could predict just how the comings weeks and months would play out, we knew we were facing an extraordinary moment in the university's history. There would be value, we thought, in hearing each other's experiences in, and thoughts about, living through such a momentous period.
Four months later, we now have a pattern established of InsightOut blog posts running on the St. Mike's home page every Monday and Thursday. Each story, each opinion, is unique. And as the person privileged with soliciting and receiving submissions, I am humbled by the chance to be part of the process.
Graduate student Fr. Gustave Noel Ineza, O.P., for example, spoke about his childhood during the Rwandan genocide and urged us not forget the suffering of the broader world as we focus on local troubles.
Alumnus Dr. Christopher De Bono,Vice President of Mission, People and Ethics at Vancouver's Providence Health Care, wrote about how moving he found his neighbours' nightly ritual of banging pots and pans and making noise to celebrate the dedication of health care workers.
Interim Principal Dr. Mark McGowan, meanwhile, a professor of History and Celtic Studies, submitted a video explaining the typhus epidemic of 1847 in light of the current situation.
Professors have written about what their subject areas tell them about the pandemic, while students have talked what St. Mike's means to them. And alumni members like Patricia Dal Ben, along with her colleague John Kostoff, a member of St. Michael's Collegium, offered their professional wisdom on how families can keep a faith life alive when unable to get to Mass.
Some people have shyly offered to submit while others, when approached with a specific topic, agree with grudging good humour.
Coming posts will touch on the reality of working from home as a parent, how we are preparing for the coming academic year, and even how to get married during a pandemic. Pieces have ranged from moving to amusing.
Anyone who has worked through these past months will have experienced their colleagues in new ways. Zoom meetings reveal family photos or a glimpse of a partner or pet. A phone call might be interrupted by a delivery person at the door of what has become a home office.
For those of us working at St. Mike's, the blog has taught us about family, we've heard admissions from those who miss their colleagues, we now know about our officemates' hobbies, and we have gained insight into who we are as a community and what makes us unique. When we are at our best, it seems, we are closer to being family than colleagues.
But lest this sound like busy work or a grand vanity project, it's anything but. While we've gained insight into our colleagues, the blog's purpose is very much outreach. Having worked on planning various campus events, I know how people look to St. Mike's to keep them engaged with the world and continuing on a path of lifelong learning. And if we can't do that in person, some reflections and mini-online lectures are a sound alternative.
Parents of future students may come away from this blog reassured that not only are the people who'll be working with their children skilled, capable professionals, they are also decent and caring people.
Future students can read the blog and find out some of the cool work happening on campus, and look forward to engaging in the kinds of discussions that make university a once-in-a-lifetime experience.
And alumni can engage with InsightOut and know that their alma mater remains vibrant and in good hands.
One of the great ironies of this time of masks and social distancing is that through it we have been brought closer together. We now know more about each other and, more often than not, knowledge brings with it respect. We have learned to work together in new ways and have seen the value in teamwork.
As we approach the fall, this blog will begin to pivot toward other aspects of life at St. Mike's, looking ahead to a time when we can put the pandemic behind us.
If you are connected with St. Mike's and would like to participate in InsightOut, please send me an email to chat about a submission.
Having heard the stories of the St. Mike's community, I am confident we will head into the fall ready to take on pretty much anything. As the hashtag says, we really are all in this together.
---
Read other InsightOut posts.
Hi. I'm Peter Mason, a first-year engineering student from the U.K. living in the Historic Houses. In the St. Mike's community, I've loved everything from talking to film assistants on their on-campus sets to just being close to my friends. From my love of travelling, I'm working on sustainability projects around Canada and the larger world, and supporting small Canadian businesses affected by COVID-19 by writing a children's book, working with thisbag.ca. Always smiling.
---
Forward.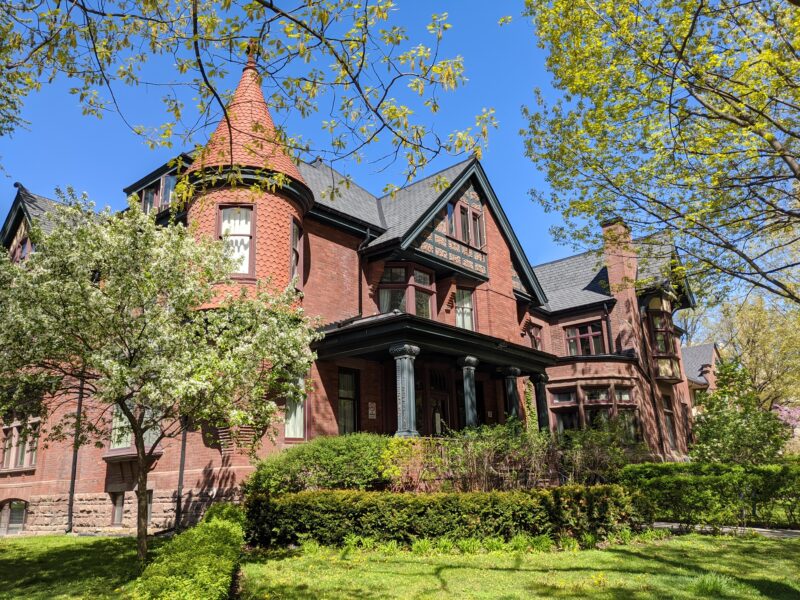 Our quarantine. We're stuck at home, unable to travel freely and be together, but things are opening up soon. I'm from England, but I was in the GTA for quarantine until very recently, there for an extra three months, with a good friend from St. Mike's. Aside from adjusting, I spent time thinking about my extended stay, what's happened this past year and where my motivation has gone.
In my quarantine in Canada, I treated each day as its own, focusing on the super short term. I didn't know when flights would open up, and so it was best not to think about being 'isolated', 'stranded' or any of the above. And I didn't feel that way, but perhaps that's because I'm pretty used to adapting. With this attitude, I was able to take each day, and I felt happier. Not every day would be productive but I'd learn something and take that positive step into the next one. I also meditated more. I'm grateful for the memories I've made and the people who were by my side this year. Meditating helps set up my day for whatever could happen. It also helps gradually inch away at hard thoughts and choices rather than reacting to them once they hit you all at once.
I received genuine kindness from my friend's family during my extended stay in Canada, and this is a reflection of how I've felt throughout my time in Toronto so far. Unexpected, but I felt very welcomed and I can only be thankful. It was hard to say goodbye, but I know I'll see them again. At the airport, I took extensive care to be aware and clean. Yet, there was no one there! I started to think there were more staff than passengers. It was a very eerie, silent experience and, I pictured what the deserted airport looked like the last time I was here five months earlier. I remember a lengthy Starbucks queue. It felt as if I was part of a TV show and I was left alone in an airport.
In the fall semester, I fell a little bit into the annoying trap of saying I had a lot of work. I'm in that small bracket of engineering students at St. Mike's. Once I heard the same line from my roommate, I re-evaluated what I was saying. I began to balance classes, soccer and social activities in St. Mike's better, and in a different way to the winter semester. However, I kept the same mindset. My attitude going into university was to hope to enjoy what I was studying, make some friends and keep on helping people. If I was smiling, I'd be alright. I would be pretty flexible to dip my toes into new things and meet new people and looking back I think I can say I met some pretty motivated people. They've introduced me to Canada and its culture, and I've shared what I've known.
I like to think I've done my best to contribute back to it, and hope my actions and words have helped people this year. Yet, I didn't make it simple. For those who don't know me, I end up balancing a lot and taking too much on my plate. The reality dawned on me, and my friend's opinion was right. I couldn't study and get the grades to retain my scholarship, play for three soccer teams, follow my passions, and be a part of St. Mike's without burning out. I have those around me to thank. And for those of you I knew better, I miss your smiles.
As I look back, I do so looking forward. I remember how travelling used to be my goal, and I reminisce about St. Mike's dynamic and vibrant individuals. Yet, I realize I shouldn't wait, but keep making steps forwards. Whether that's sharing initiatives, listening and learning and supporting my friends, I'm not 100% sure what's ahead, but I'll be ready. If this can get us closer to a future where we are proud to see each other again, I'll keep trying.
For that future we are trying to chase, how do we try to define that? When Matthew McConaughey won an Academy Award for Best Actor in 2014, he spoke of his hero being himself in 10 years. He'd always look up to the future him, but never be his hero as he'd always be 10 years away. This is great on a personal level for moving forward. I couldn't have imagined my life being like this 10 years ago, but I'd be proud of the big moments and the small laughs. I hope we can together reflect on the progress we've made in a year, or in a decade. We're moving to Mars, we can produce more sustainable clothes, and we've reduced famines globally. We're not there yet by a long way, but let's appreciate our progress and look up to the community we will define together.
In the last few weeks, I read a lot, listened more and kept on learning. This helped me start my blogs on Medium and Vocal, and allowed me to grow. We've all grown, too. From the start of quarantine, I remember the social media shenanigans, sadness at missing basketball games, or waving a final goodbye. But look and think about what has happened since. My friends have made visors for fire stations, supported Black Lives Matters protests, and taken on leadership positions across so many different areas. We're tackling mental health issues among ourselves and preparing ourselves for when we return. I've chosen to better myself and share that with others. It is the confidence I've gained from being at St. Mike's this past year that I can use to make a longer lasting change, one that I couldn't have made before meeting everyone.
---
Read other InsightOut posts.
These last few months have not been easy, but St. Michael's student athlete Curtis Harvey has found a way to make a difference.
Countless students headed home when the university announced the cancellation of all in-person classes due to the COVID-19 outbreak on March 13; however, the fourth-year Varsity Blues men's hockey player stayed put in his Toronto apartment.
"I've been on my own for most of quarantine as my roommates moved back after the school year," said the industrial relations major from Keswick, Ont. "My mom took over my room in Keswick to stay somewhat isolated from my dad and sister."
Harvey's mother, Jayne, works at River Glen Nursing Home in Sutton, Ont., and like so many healthcare heroes, did her best to isolate herself from her family.
"It has been weird whenever I go home," added Harvey. "For the most part I stay outside but not being able to hug my family hasn't been easy."
Just when they were getting used to their new 'normal', the River Glen Nursing Home suffered a COVID-19 outbreak. Jayne and 30 of her coworkers moved into a nearby motel to fully isolate from their families.
Wanting to help and witnessing all of the generosity in the community, Harvey sprang into action. He enlisted the help of the Varsity Blues men's hockey team to raise money and provide his mom and her coworkers meals after their long shifts.
"I first pitched the idea when Coach [Ryan] Medel gave me a phone call after we heard about the delay to the start of the season," said Harvey. "He thought it was a great idea and said if there was anything he could do to help, he would. I sent a message in the team group chat explaining the situation and set up a GoFundMe page where they could make donations. My teammates and the staff were incredibly generous."
To date, Harvey and the men's hockey team have provided two meals to Jayne and her coworkers in Sutton, with a third on the way, thanks in large part to U of T assistant coach and former NHL'er Mike Zigomanis.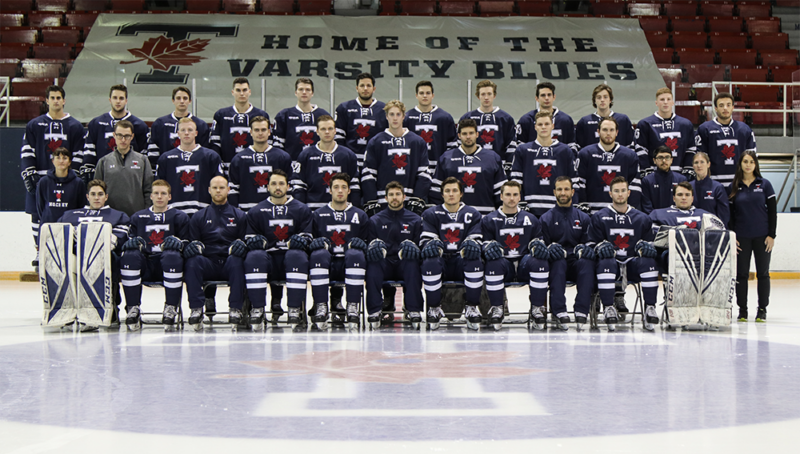 "I got the idea from the community. A lot of people and local shops have been donating supplies or meals to healthcare workers. I figured if I could make their day even 1% better, it would be worth it."
Harvey also credits his friend and current Ottawa Senator, Chris Tierney, for the great idea.
"Chris donated a weeks' worth of meals for nurses and I thought it was amazing."
Jayne is just one of many healthcare heroes who continues to fight this pandemic and Harvey couldn't be more proud of her.
"My mom is doing well and she just had her eighth negative test. It's been hard on her not being able to come home every night and have the support from our family. My dad's been great through this. He often will grab food from town and bring it to her for dinner. He'll sit by his car and they'll talk about the day and enjoy a meal together."
The burning question in everyone's mind is 'what will you do when this is all over'? For Harvey, he's excited to spend quality time with his family again.
"I know we are hoping to be able to go up to the cottage together at some point this summer. We just got it last fall so we've been chomping at the bit to get up there and utilize it."
Julia Orsini is a member of the graduating class of 2020. On Tuesday, June 2, 2020, she was granted an Honours Bachelor of Arts degree with a Major in Political Science and Double Minor in English and Italian Culture and Communication. She will be pursuing a Master's Degree in Marketing at Schulich School of Business in September 2020.
---
Double Blue Forever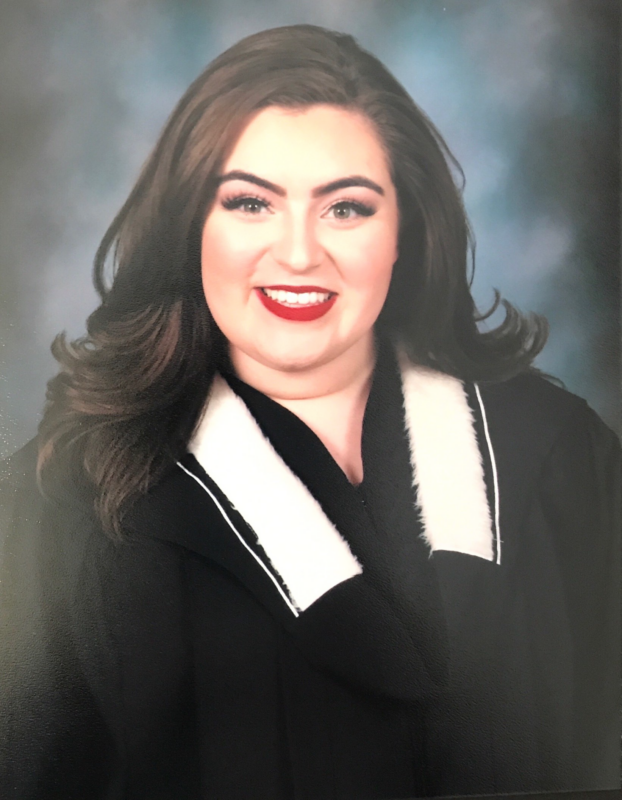 Coming from a long line of family members with double blue running deep in their veins, I was so excited to carry the torch in my academic journey and become a St. Michael's College student myself. By reflecting on my time working with USMC Orientation, teaching chants like Hoikity Choik and Bubbaloo, I couldn't help but remember learning them at a young age and wearing my dad's oversized SMC sweater. For decades, St. Mike's has influenced education through Basilian teachings to transform young enthusiastic student minds into great leaders, and the university welcomed me with open arms the fall of 2015 with opportunities to grow and develop.
At USMC we are always quick to discuss our tight-knit community. It is no wonder the place quickly became the home that I had been expecting on my arrival, and hence why it will be so difficult to leave now that I have graduated. I learned early on that your university experience will be whatever you put into it, and I knew being heavily involved in the USMC community from the start was integral to my five years here. As I prepare to leave the gates of USMC behind I am confident that my time and experiences here have helped me mature in ways I could have never imagined when I first stepped foot on campus. My time with the St. Michael's Troubadours Drama Society and The Mike are notable memories, including having the opportunity to find creative ways to connect the Young Alumni community as a work-study student at the Office of Alumni Affairs. The latter is now becoming reality for me as I become part of the Young Alumni Community myself.
Although our USMC Class of 2020 had the unconventional experience of graduating via a YouTube Convocation, I truly believe that everything happens for a reason and that God does not give you more than you can handle. I believe that the Class of 2020's unwavering determination to continue learning without a traditional university experience is a testament to our strength as a community capable of accomplishing greatness.
Despite not having the traditional convocation, the University of Toronto administration still managed to recreate the procession, which I watched as I gathered with my family at home on the couch. Instead of wearing fancy heels that bore the impact of walking across campus from USMC to Convocation Hall, I opted for comfy house slippers. Rather than trying to find my parents in the sea of people as I waited for my name to be called out, we screamed, celebrated and cried when my name appeared on our television screen, and we held each other tightly. It turns out our unprecedented virtual convocation allowed me to celebrate instantaneously with my family in a way that transcended distance, continents and time zones.
I am proud to be a St. Michael's student turned Young Alumni member, and share with the graduating class the optimism for a better and safer future as we continue to form new knowledge, skills and experiences to keep the world on turning.
---
Read other InsightOut posts.
Ann Mathew graduated from St. Michael's College, University of Toronto,  in 2019 with a double major in English and Christianity & Culture. While an undergraduate, she served as an editor on Saeculum, the student peer-reviewed journal associated with the Christianity & Culture program. She has just completed her first year of the three-year Master of Divinity program at the Faculty of Theology. A member of the Faculty's Student Life Committee, she also sits on one of the subcommittees preparing for the coming visit by the Association of Theological Schools, the Faculty's accrediting body. 
---
Adjusting to the New Normal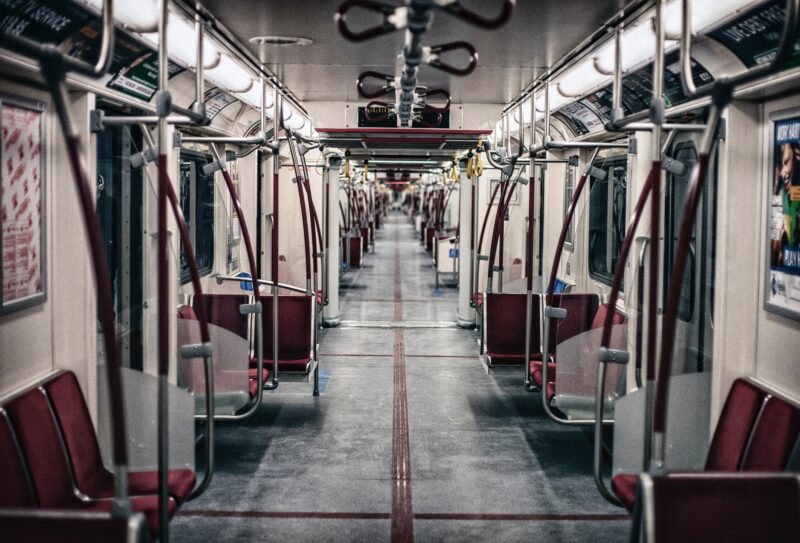 Writing this draft in the glory of the Risen Lord, I am also thrilled to have completed my first year of the Master of Divinity program at the Faculty of Theology at St. Michael's College. Although this global situation of the COVID-19 pandemic has deeply affected all of our lives, taking a special toll on the state of classrooms, the fact that I had enrolled in a couple of introductory online courses at the Faculty meant I was quite prepared for the virtual classroom setting. That being said, this shift in one's surroundings was indeed surprising.
Being a commuter student, this change was admittedly rather welcome. To avoid rush hours and wind chills between home and campus for the second half of the Winter semester was an unexpected blessing in the present circumstances. The faculty and administration were rather prompt in addressing us about the changes that were about to take place. In light of the various final papers and deadlines, I recall the commute to campus to hoard up on library books before the closure. While many online resources have been made accessible to us by the university, there were still a few books that I needed to check out. My transit experience on March 16th was interesting, insofar as that, during what would have been an otherwise crowded morning commute, the TTC subways ran almost barren to the bones. Strategically planning my time between the Emmanuel College and John. M. Kelly libraries, I managed to bring home some 12 books. The ride home was eerie in that many at Union Station were homebound—luggage and neck pillow-clad, with no return date in sight.
The remaining four weeks of classes flew by and we all seemed to adjust to our Zoom meetings, despite technical difficulties with Internet crashes at home, screen shares and background noises. Given the limited access to research materials, my professors graciously agreed to deadline extensions, along with concessions to primary sources. Throughout my undergraduate years, the Kelly Library gave witness to my eremitic lifestyle as each semester concluded. This time, however, my family got to experience my two weeks as a recluse. Truth be told, I rose with Christ on Easter Sunday as I submitted my final research paper.
The whole world has more or less been brought to a halt. Each one of us plays a crucial part in maintaining normalcy, and the community at St. Mike's has helped me adjust to this new normal, especially during the most stressful time of the semester. Currently, I am awaiting the commencement of online courses in the summer. Until then, I am passing time by engaging in some leisure reading, creative writing, family prayer, card games and such. As Archbishop Cardinal Collins often mentions in his daily homilies, let us continue to demonstrate our "love for our neighbour" in these days of keeping to our homes. May we find inspiration in the most trivial of things, all the while getting a step closer in knowing ourselves and emerge out of this phase as finer human beings.  
---
Read other InsightOut posts.
Seven members of the Class of 2020 have received Student Leadership Awards from the University of Toronto for their outstanding extra-curricular contributions to the College and the university as a whole. Over their university careers, these students have organized St. Michael's Orientation, served as dons and mentors, edited journals, founded clubs, coached intramural teams, held Student Government positions, and much more.
St. Michael's congratulates:
Michelle De Pol – coordinated the St. Michael's Mentorship Program, served in several leadership roles for St. Michael's Orientation, and was Co-Founder and President of Cards for Humanity, a club serving homeless youth.
Samuel Vincent Gearing – very active in Student Life as a Residence Don and Campus Ministry Student Leader, and served as Vice President, Religious and Community Affairs for the St. Michael's College Student Union.
Bridget Carroll Hager – Editor of Garm Lu, a Celtic Studies journal, and was also a Commuter Don.
Robin Martin – Vice President and then President of the Women and Gender Studies Student Union, Crisis Analyst and then Specialized Agency Director for UofT's Model United Nations conferences, and served in multiple leadership roles for St. Michael's Orientation.
Charlie Mitchell – Residence Don for three years, a St. Mike's Intramural Basketball Coach, and the President of the American Culture Club.
Paul Nunez – founded and served as President of St. Mike's Wellness Club, and was also a St. Michael's Orientation Marshal.
Anna Zappone – coordinated St. Michael's Orientation in 2019 after supporting the event in other leadership roles in prior years; she also served as Vice President, Communications for the St. Michael's College Student Union.
Established in 1994 by the University of Toronto Alumni Association (UTAA) and the Division of University Advancement, the University of Toronto Student Leadership Awards (formerly the Gordon Cressy Student Leadership Awards) recognize students who have made outstanding extra-curricular contributions to their college, faculty or school, or to the university as a whole.
Second-year St. Michael's student Oghogho Abigail Iyekekpolor understands the importance of feeling represented.
She recalls sitting in a high school class in Toronto when the work of Caribbean poet and playwright Sir Derek Walcott was being discussed.
"I looked around my class and I was the only black person, yet here were all these other students engaged in his work. It almost brought tears to my eyes," she recalls.
She had a similar experience this semester when, on the first day of one of her classes, a black woman professor walked in to teach.
"It took me telling my friends what it meant to me for them to understand. People don't recognize how important it is to have people they can relate to, who are models for them," she explains. "It's important for people to take the time to think about how other people – and they themselves – are represented."
Now, Iyekekpolor is putting that understanding into action at St. Mike's by launching a new social media campaign called #SoulsofSMC. The campaign, to be overseen by the Office of Student Life, will focus on students on campus whose stories will inspire and motivate their peers to get involved in a range of activities.
"It's great to know there are other students at St. Mike's who share your values and experience," she says.
Weekly posts will focus on someone – usually a student leader – who will select from a list of questions to share her/his experience at St. Mike's, offering answers to questions such as how to develop a sense of St. Mike's as home, or how to navigate cultural challenges. The option to choose which questions to answer promises that the profiles will be as unique and diverse as the students themselves.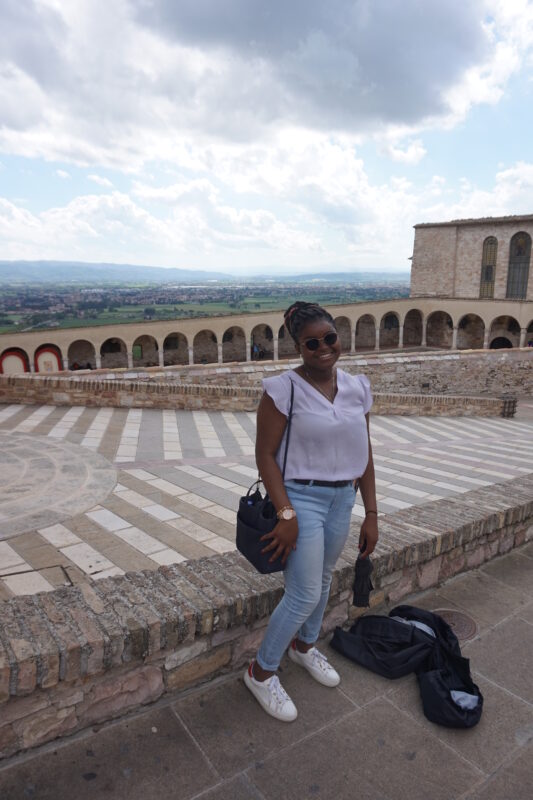 Many weeks the posts will be linked to a theme. As the project launches this week, for example, the post will be tied to the Week of Prayer for Christian Unity, which has just concluded. The following theme will be February's Black History Month, and Iyekekpolor and Student Life Associate Emma Graham have a lengthy list of suggested themes on how to celebrate the community.
It's no surprise this dynamic idea was created by a dynamic student. Double majoring in neuroscience and psychology, with a minor in French, she was a participant in her first year in St. Mike's SMC One program the Gilson Seminar in Faith and Ideas. Iyekekpolor also works part-time as a Student Life programming assistant, splitting her time between handling social media posts and helping to plan events with various clubs on campus. It was her idea, for example, notes Graham, to plan Season it Just Right!, two February workshops on African and Caribbean cooking to mark Black History Month.
When she's not engaged in school or work, Iyekekpolor also belongs to an a cappella singing group through the Faculty of Music and is preparing for a big competition. Her long-term goal is a career in medicine.
You'll find #SoulsofSMC in the following locations:
Twitter: @USMCStudents
Instagram:@ustmikesstudents
Facebook: St. Michael's College Students