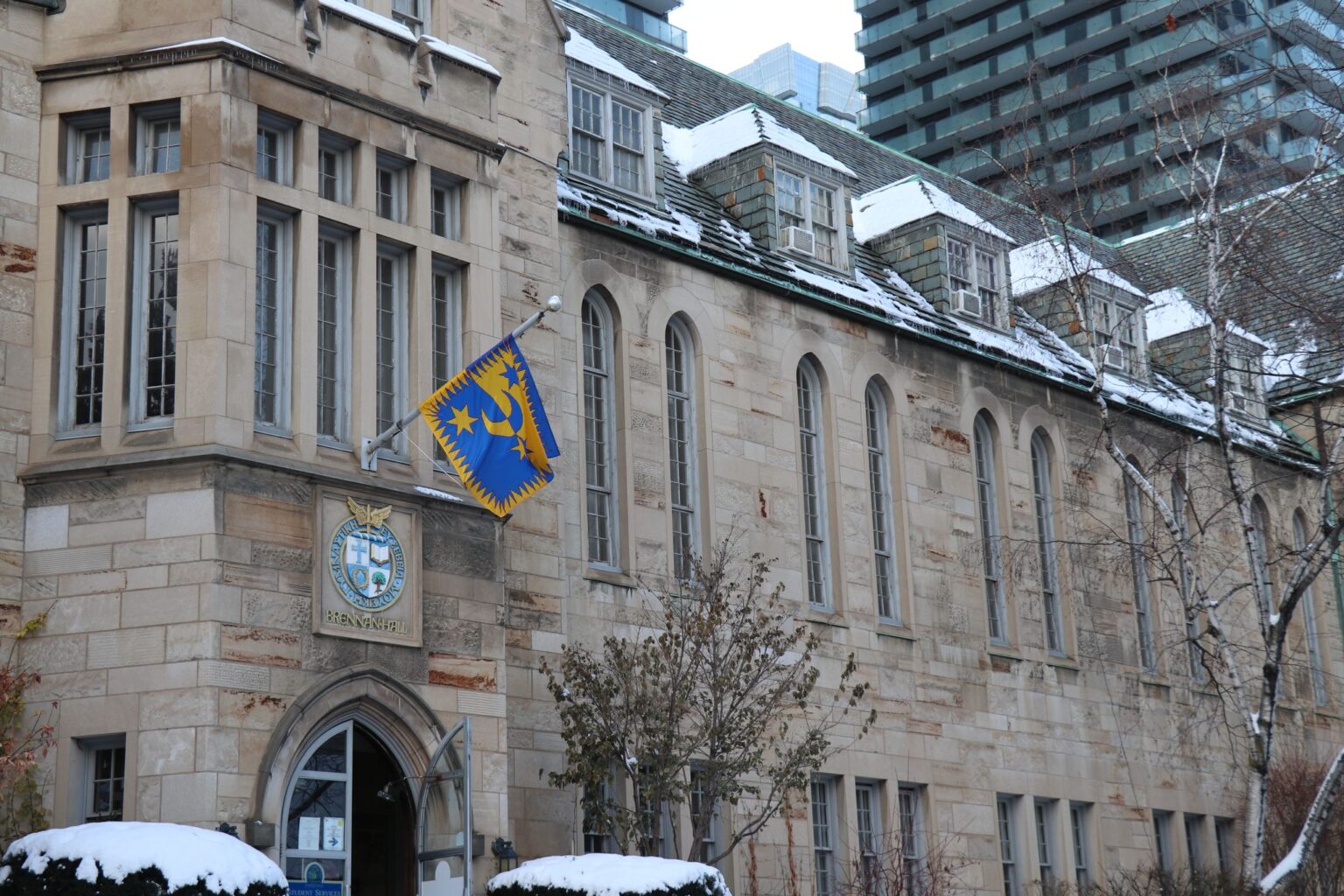 In a shifting academic year, St. Mike's community and creativity keep students engaged
A strong reputation among students, creative, empathetic responses to the pandemic, and hosting some of the most popular undergraduate classes and programs at the University of Toronto have all helped St. Michael's weather the challenges posed by COVID-19.
"This is a surprising story," says Interim Principal Dr. Mark McGowan. "We planned for the worst, hoped for the best and were pleasantly surprised. We were dealt an unusual hand and staff, professors, and students responded admirably to the challenges we have been dealt."
The result, says McGowan, is that enrolment at St. Michael's has remained healthy, with increases in enrolment in all college courses. This, he says, is due to a number of factors. One is the ongoing popularity of St. Mike's Book & Media Studies program, which takes an interdisciplinary approach, offering an historical investigation of the role of printing, books, reading, and electronic and digital media in cultures past and present. The program remains one of the most popular at U of T.
Another decision that has kept enrolment numbers strong was St. Mike's rapid move to online classes, assuring students — and especially international students — that they could continue their education safely from home. At times, this has driven students to discover new interests, as demonstrated by an increase in the number of international students, for example, in Mediaeval Studies courses.
And if students can't engage in the international travel that is a key component of programs, St. Mike's has decided to bring the world to our classrooms. In response to the cancellation of the trips that are a key aspect of the popular first-year One seminars, St. Mike's is creating what is being called a global classroom, allowing students in Toronto to engage virtually with research and data from around the world. Funded in part by a grant from Universities Canada, the global classroom will have dedicated space on campus, complete with cutting-edge technology, to engage with students, professors, and researchers around the world.
The Boyle Seminar in Scripts and Stories, which offers students an interdisciplinary approach to examining the Celtic influences in the mediaeval world, with particular focus on early books and historical artifacts, will be the first to use the concept, partnering with Maynooth University in Ireland. Students here and in Ireland will engage with their peers, accessing digital resources from both universities. With the plan that student travel will resume once travel bans are lifted, the virtual classroom lends itself to any number of courses and programs, as well as a hybrid model of virtual and in-person classes.
Along with the university's outstanding faculty members, a roster of strong sessional instructors has drawn students to enrol at St. Mike's courses. In Book & Media Studies, for example, award-winning journalist Michael Valpy has returned to St. Michael's to teach media ethics while journalist, scholar and activist Emilie Nicolas is teaching a new #BlackLives and the Media course. In Celtic Studies, meanwhile, Shane Lynn is teaching modern Irish History, a course whose numbers have been growing steadily.
But one of the biggest strengths that allows St. Michael's to remain vibrant is a strong reputation for a student-driven approach, McGowan says.
"Student word of mouth focusses on things like how well the students are treated at St. Mike's, or small class sizes," he says.
This academic year has highlighted the care faculty and staff have for students, he says, noting, for example, how impressed he was when he sat in on a regularly scheduled Zoom session, organized by librarian James Roussain, Dr. Iris Gildea and Dr. Felan Parker, for professors to talk about student issues and how best to offer support.
"It is edifying to listen to compassionate professors focussed on being merciful, especially during COVID," he says.
Underpinning classes and communication is a strong commitment to IT, the interim principal says. To help ensure smooth delivery of classes, the Principal's Office offered faculty members funding to upgrade equipment to better serve students online. McGowan also credits St. Mike's IT Supervisor Pio Sebastiampillai , working with the team at the Faculty of Arts & Science, with enabling professors and students to make the best of online learning.
And while in-person events are still not happening, enhanced student experiences continue to happen. This year, for the example, the annual USMC Research Symposium will still take place, online, on Saturday, March 13, on the topic of "Community, Citizenship, and Belonging."
St. Mike's also continues to engage with the important matters of the day. For example, the popular Truth and Reconciliation Commission Reading Group, started by Dr. Reid Locklin in 2019, moved online this year so that the university community can learn how it can better engage in the recommend, holding its meeting recently and welcoming everyone to future sessions when they resume in the next academic year.
"St. Mike's responded well," McGowan says. "We didn't panic but worked as a team."
Sam Hodgkins-Sumner is the Executive Assistant in the Office of the Principal. He graduated from U of T last year with a B.A.in Philosophy, and a minor in Christianity and Culture. Currently, he is in a cabin somewhere in the woods.
---
Cardboard, Thresholds, and Hope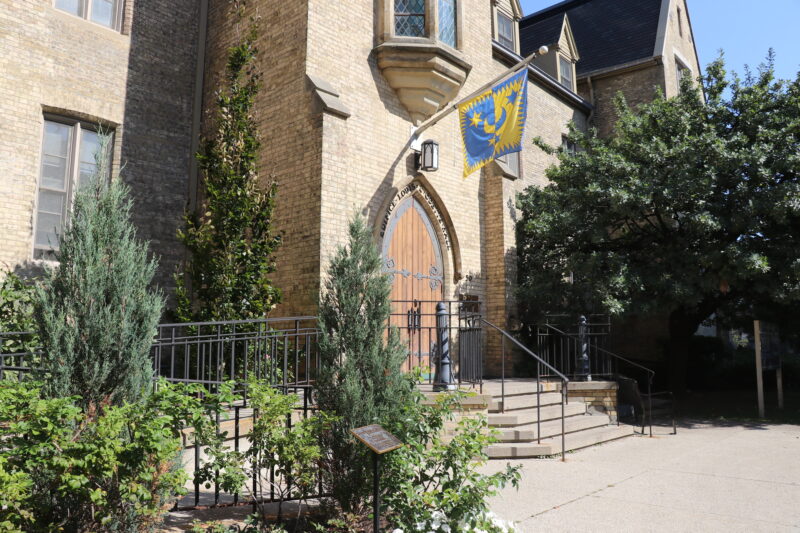 If you'd told me in late February that assembling and packing boxes with Randy Boyagoda's books and personal effects would be the highlight of my workweek, I'd have probably laughed (or maybe wanted to cry) at the idea. Yet that's exactly how things turned out on June 11th. There I found myself sorting books alphabetically by last name—Ellison, Faulkner, Gaddis—and receiving instruction from the incoming FAS Vice Dean, Undergraduate on how to fold down cardboard flaps so as not to require any tape—a trick he learned working at a book factory in his student days. Only the crunch of the occasional Dorito break punctuated the thumps and thuds as we stacked pounds and pounds of American literature and Catholic tradition. Not a typical day at Saint Mike's, but it sure beat Microsoft Teams meetings.
Why was this packing session so bittersweet for me? It had to be something more than working, eating, and chatting with our outgoing Principal, because I'd had the chance to do all of those during my year in his office. But in a sense, that was all it was about. For the preceding ten weeks, I'd missed the many interruptions by the people who show up at my door (who would have guessed that?), discussions of current events over morning coffee, and running into people on my way to the mailroom. My work hadn't featured the conversation, shared meals, or other un-screen-mediated interactions that so make being a part of the USMC community rich and joyful.
We find ourselves in a liminal time. We're passing between life before and after COVID as case numbers drop in many parts of the world, but worries of second waves and the absence of widely available vaccines or immunity tests mean that we haven't crossed the threshold yet. We don't know what life on the other side of that threshold will look like. Many have died; many have lost their loved ones, others their jobs. The pandemic, along with the killing of George Floyd and the ensuing demonstrations and public discourse, has reminded us of racial and economic inequality in this American election year. We can only hazard guesses at the timeline that runs towards social and cultural normalcy, towards full concert halls, naves, patios, and any of those other places where we gather in embodied groups.
Further, we find ourselves in a spiritually liminal time. Our regular rhythm of movement about the city, with its many external distractions and stimulation, has been disrupted. The resonance between COVID workspace and monastic cell is evident for those of us with the privilege of working from home; we were afforded a lot of time for rumination and reflection, at least before summer weather broke. The occasional escape-via-HBO-binge notwithstanding, something has shifted inside of most of us.
Again, we wonder: what ramifications—social, political, economic, and spiritual—will result from this liminal time?
As another entry in this series reminded me, times of privation and uncertainty can also be occasions for memory and hope. One of the most enjoyable and memorable aspects of my time in the Principal's Office so far has been serving as a staff member in the Gilson Seminar in Faith and Ideas. The Seminar is a synecdoche for St. Mike's at its best: Gilson involves the integration of work, play, and friendship. Gilsonians study great texts together, enjoy pelting each other with dodgeballs every month, and share an experience of travel (barring pandemics). It's been inspiring watching Professor Boyagoda offer his whole person to the Seminar as he led our office in its administration, taught students with the support of our two postdoctoral Fellows, and even brought his family to many of its events. Such leadership is among the many reasons we will miss him in the role of Principal. Although he's moving on to the Faculty of Arts and Science, Professor Boyagoda will remain the instructor of the Gilson Seminar—an occasion for hope!
Another occasion for hope in our office lies in the fact that we're gaining Principal Emeritus Mark McGowan on an interim term. Professor McGowan's devotion to Saint Michael's over the years, and his considerable institutional memory, will surely prove invaluable in the months to come.
I value working at a place like Saint Mike's, a place that seeks to nurture the whole person in a community of study, service, friendship and spiritual practice. Although we can't currently be together in the way we'd want, we can remember what USMC was like before our liminal moment, and look to the future with hope.
---
Read other InsightOut posts.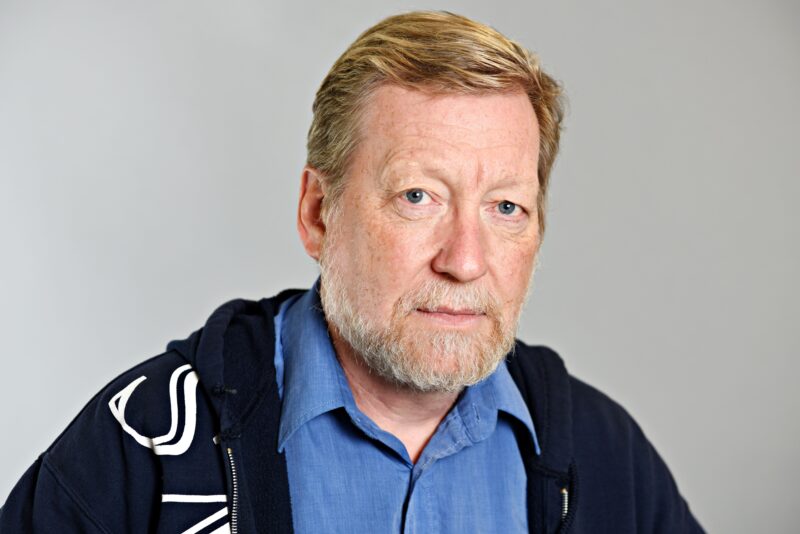 Principal Emeritus Dr. Mark McGowan will serve as the Interim Principal of the University of St. Michael's College for the 2020-2021 academic year, President David Sylvester has announced.
"I am delighted that Dr. McGowan, with his extensive administrative experience both at St. Michael's and at the University of Toronto, will be returning to Odette Hall," says Dr. Sylvester. "His presence in the Principal's Office, particularly in these challenging times, ensures that the academic affairs of St. Michael's will remain in strong and capable hands."
St. Michael's Principal from 2002-2011, Dr. McGowan is an historian renowned for his work on the Catholic Church in Canada and the Great Irish Famine, as well as the lasting impact that the Famine's mass migration had on Canada.
He has won multiple awards for both his teaching and writing, and is well known for his work in Catholic education, including the history of Catholic education in Ontario. He has served as a consultant to the Institute for Catholic Education. His latest book, It's Our Turn: Carrying on the Work of the Pioneers of Catholic Education in Ontario was published by Novalis in 2019.
He is cross-appointed to U of T, where he holds tenure and has served as Deputy Chair of the History department (2017-19), as Senior Academic Advisor to the Dean of Arts & Science, International (2014-17) and as Acting Vice-Provost, Students, for the University of Toronto for part of 2013.
Dr. Sylvester also offers his congratulations to current Principal, Dr. Randy Boyagoda, on his appointment as Vice Dean, Undergraduate in the Faculty of Arts & Science at U of T.
"St. Michael's has greatly benefited from Dr. Boyagoda's four years as Principal," Dr. Sylvester says. "His vision and creativity have led to a renewal of undergraduate education at St. Michael's, including the hiring of new, full-time faculty as well as the roll-out of our new One Seminars, which are quickly becoming the most popular first-year programs at U of T. We are grateful for his many contributions."
Dr. Boyagoda will continue to teach the Gilson Seminar in Faith and Ideas for St. Michael's.
Dr. McGowan's and Dr. Boyagoda's appointments are effective July 1, 2020.