Part of the communications team, Catherine Mulroney studied English and Medieval Studies at St. Mike's and returned recently to complete an M Div at the Faculty of Theology.
---
A Shot in the Arm
"Love hurts," the old song says. But a little short-term pain for long-term gain is always worth it—and especially in these unusual times.
A few days ago, I joined the millions of Canadians now vaccinated. I got a shot of Pfizer and, in the spirit of full disclosure, it didn't really hurt at all, but for a little site tenderness that lasted all of 18 hours.
My injection moment made me want to recreate Rocky's famous run up the steps of the Philadelphia Museum of Art, or Braveheart's freedom speech, or Gene's Kelly's iconic "Singin' in the Rain" dance because had been so long in coming and meant so much.
In truth, though, the only thing I did do was get a little teary-eyed because taking 20 minutes out of my day meant I was now one step closer to seeing my children again, a little bit closer to getting back to my real office, and I could now say I was helping in my own small way to end the nightmare we've all been living for more than a year. I think I'd forgotten what a pleasant sensation relief can be.
I'm happy to say that my employer, the University of St. Michael's College, has been supportive as vaccinations have been rolled out, encouraging staff and faculty to get a shot, and offering time off to attend vaccine clinic appointments. It's a mindset that brings our 180 strategic plan alive for me.
In these days of the coronavirus, I am reminded that the 180 is not just a statement to hang on the wall but a reflection of a lived attitude. The references to such things as concern for the common good, the need to recognize the dignity of all, and our need to care for all creation actually mean something to all of us. Challenging times are bringing that to light. I see this in the professors' concern for students' wellbeing, and their understanding that, these days, support and encouragement trumps deadlines. I see it in the student life staff and volunteers' outreach to students, ensuring they know about extra funding available during COVID or offering reminders to take a break and engage in self-care, informing students of how they can get extra emotional support if needed. And I see it in email traffic and Zoom calls where we are all beginning to realize, via expressions of longing to be together again, that we might all be a little closer than just colleagues.
Daily, I watch the very lessons lived out on campus that I learned in ethics classes while studying theology at St. Mike's, or while reading the classics here as an undergrad. Life is beautiful and precious and we are called to do our best not only to respect and protect it, but to celebrate it, too. To me, that lesson includes getting a shot—for myself and for my neighbours. We are to live out the now oft-used phrase that we are all in this together. I'm proud to be an alumna—and an employee—of a workplace that practises what it preaches.
As strong as all these motivations are, though, my primary impetus for getting a shot was to ease my kids' worries. Their dad died a week before the pandemic lockdown began, and the early warnings about the severity of COVID had them stressed about their mother's health.
"We've just had one parent die. We don't want to lose the other," said the oldest, soon after the pandemic began, speaking as the now-elder statesman in his usual blunt fashion.
For the following six weeks, I only went as far as our garden, guiltily answering the door on occasions, but mostly watching the world pass by from our front window.
But then, early May dawned, and with it, my first solitary wedding anniversary. I felt an overwhelming desire to visit the garden centre and buy some plants, something that Mike and I had done in May for as long in as we'd been homeowners.
I can't say it was a fun trip, as it was laden with guilt: guilt for co-opting my youngest into accompanying me on my covert operation, and guilt that I was contravening a heartfelt request from my children. On an up note, though, I felt 17 again, because it reminded me of being in high school and bending a few of my parents' rules—just slightly, of course.
I monitored dropping age limits and expanding availability and leapt when my chance came. It took close to an hour on hold with the Ministry of Health to book an appointment, and the poor woman who answered my call had a wailing child in the background, but it was all worth it.
My kids put on a brave face at all times for their mother but I know they were relieved. I was just happy I could do something that would ease some of the pile of worries each of them has these days. Then attention shifted to when they could be vaccinated, too, jealous that Molly, the child living in Florida for the year, has already had both doses of Moderna.
This has been an extended period of loss for all of us. Some of the those losses, of course, are trivial—the inability to hit the links, or the discovery that not being able to go to the hairdresser's means saying goodbye to a preferred hair colour.
And some, of course, are profound. I don't know anyone who hasn't lost a friend or relative in the past year, including some to COVID, with their grief compounded by the inability to say a proper goodbye.
That's why the vaccine, along with continuing measures such as masking and social distancing, remain so important. A shot in your arm is a shot in the arm for all of us. Take one for the team.
---
Read other InsightOut posts.
Anniversaries are normally a time to reflect, to take stock, and to celebrate. Well, here we are, one year since it became real, since COVID-19 arrived officially at Clover Hill, and remained.
Since last March, I have written and spoken at length in alumni updates, board reports and national university roundtables about both the practical steps and the heroic deeds undertaken by this community; our staff, students, faculty (and alumni and trustees) rose together to face the challenges of this pandemic. We should be very proud of the efforts of each and every member of our community, and when the time comes for us to be together again, we will have much to celebrate.
But though there is light ahead, and I am particularly hopeful these days, there remains much to do. I am especially aware of the inequities this pandemic has exposed, that some members of our community continue to struggle with the myriad impacts of COVID-19 in ways that may not be visible to us. Today, I am thinking about them, and while we prepare for life after the pandemic, we should also be attentive to the quiet voices in our community that look to us not for bold actions, new policies, or press releases, but for understanding and loving support. These are not problems to be fixed, but the relationships that bind this community together and make St. Mike's different.
So, while you've heard me speak frequently and enthusiastically in the last year about St. Mike's resolve, resilience, and good fortune, my thoughts today are more inclined to what really holds this community together and the blessings we enjoy that never quite find their way into a president's annual report.
Sometimes, it's just best to leave it to the poets.
You can have the other words—chance, luck, coincidence, serendipity.

I'll take grace.

I don't know what it is exactly, but I'll take it.

Mary Oliver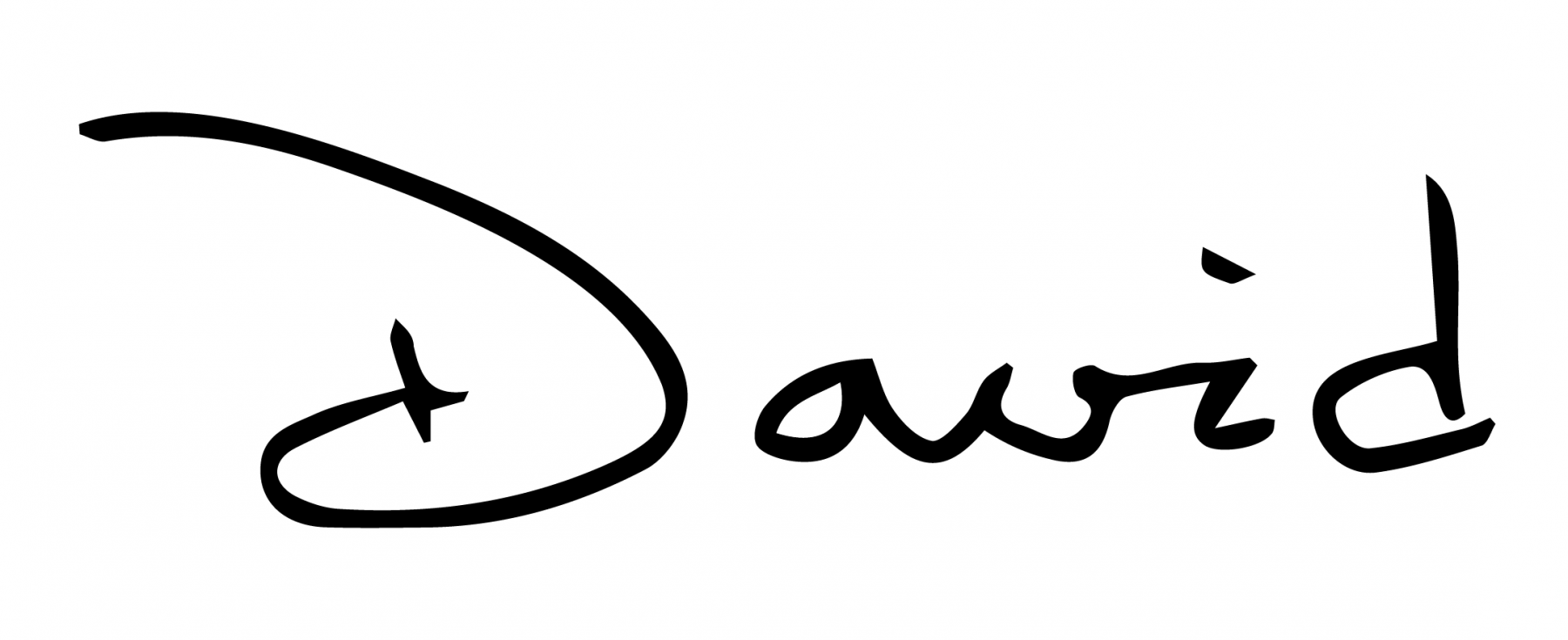 In a shifting academic year, St. Mike's community and creativity keep students engaged
A strong reputation among students, creative, empathetic responses to the pandemic, and hosting some of the most popular undergraduate classes and programs at the University of Toronto have all helped St. Michael's weather the challenges posed by COVID-19.
"This is a surprising story," says Interim Principal Dr. Mark McGowan. "We planned for the worst, hoped for the best and were pleasantly surprised. We were dealt an unusual hand and staff, professors, and students responded admirably to the challenges we have been dealt."
The result, says McGowan, is that enrolment at St. Michael's has remained healthy, with increases in enrolment in all college courses. This, he says, is due to a number of factors. One is the ongoing popularity of St. Mike's Book & Media Studies program, which takes an interdisciplinary approach, offering an historical investigation of the role of printing, books, reading, and electronic and digital media in cultures past and present. The program remains one of the most popular at U of T.
Another decision that has kept enrolment numbers strong was St. Mike's rapid move to online classes, assuring students — and especially international students — that they could continue their education safely from home. At times, this has driven students to discover new interests, as demonstrated by an increase in the number of international students, for example, in Mediaeval Studies courses.
And if students can't engage in the international travel that is a key component of programs, St. Mike's has decided to bring the world to our classrooms. In response to the cancellation of the trips that are a key aspect of the popular first-year One seminars, St. Mike's is creating what is being called a global classroom, allowing students in Toronto to engage virtually with research and data from around the world. Funded in part by a grant from Universities Canada, the global classroom will have dedicated space on campus, complete with cutting-edge technology, to engage with students, professors, and researchers around the world.
The Boyle Seminar in Scripts and Stories, which offers students an interdisciplinary approach to examining the Celtic influences in the mediaeval world, with particular focus on early books and historical artifacts, will be the first to use the concept, partnering with Maynooth University in Ireland. Students here and in Ireland will engage with their peers, accessing digital resources from both universities. With the plan that student travel will resume once travel bans are lifted, the virtual classroom lends itself to any number of courses and programs, as well as a hybrid model of virtual and in-person classes.
Along with the university's outstanding faculty members, a roster of strong sessional instructors has drawn students to enrol at St. Mike's courses. In Book & Media Studies, for example, award-winning journalist Michael Valpy has returned to St. Michael's to teach media ethics while journalist, scholar and activist Emilie Nicolas is teaching a new #BlackLives and the Media course. In Celtic Studies, meanwhile, Shane Lynn is teaching modern Irish History, a course whose numbers have been growing steadily.
But one of the biggest strengths that allows St. Michael's to remain vibrant is a strong reputation for a student-driven approach, McGowan says.
"Student word of mouth focusses on things like how well the students are treated at St. Mike's, or small class sizes," he says.
This academic year has highlighted the care faculty and staff have for students, he says, noting, for example, how impressed he was when he sat in on a regularly scheduled Zoom session, organized by librarian James Roussain, Dr. Iris Gildea and Dr. Felan Parker, for professors to talk about student issues and how best to offer support.
"It is edifying to listen to compassionate professors focussed on being merciful, especially during COVID," he says.
Underpinning classes and communication is a strong commitment to IT, the interim principal says. To help ensure smooth delivery of classes, the Principal's Office offered faculty members funding to upgrade equipment to better serve students online. McGowan also credits St. Mike's IT Supervisor Pio Sebastiampillai , working with the team at the Faculty of Arts & Science, with enabling professors and students to make the best of online learning.
And while in-person events are still not happening, enhanced student experiences continue to happen. This year, for the example, the annual USMC Research Symposium will still take place, online, on Saturday, March 13, on the topic of "Community, Citizenship, and Belonging."
St. Mike's also continues to engage with the important matters of the day. For example, the popular Truth and Reconciliation Commission Reading Group, started by Dr. Reid Locklin in 2019, moved online this year so that the university community can learn how it can better engage in the recommend, holding its meeting recently and welcoming everyone to future sessions when they resume in the next academic year.
"St. Mike's responded well," McGowan says. "We didn't panic but worked as a team."
Mandatory COVID-19 Screening Now in Place
In compliance with the Ontario Government's "Stage 3" Regulation, and on the recommendation of the Chief Medical Officer of Health for Ontario, the University of St. Michael's College along with other employers in Ontario is required to conduct employee screening for COVID-19 whenever employees come to work. All employees, contractors, and volunteers coming to St. Michael's to perform work are required to complete a COVID-19 screening process each time they arrive on campus.
Application has closed.
Results of Screening Questions:
• If you answer NO to all questions from 1 through 3, you can enter the workplace.
• If you are experiencing any symptoms or answer YES to questions 2 or 3, be advised that you should not enter the workplace (including any outdoor, or partially outdoor, workplaces). You should go home to self-isolate immediately and contact your health care provider or Telehealth Ontario (1 866-797-0000) to find out if you need a COVID-19 test. St. Michael's employees should also notify the Bursar and their unit head.
The completion of this Screening Form is mandatory as a condition of entry into University of St. Michael's College premises.  The data collected will be stored securely and will only be shared as necessary for the strict purpose of support for contact tracing should there be a risk to the University and its community members due to a positive case of Covid-19.  
What does community look like in the face of a pandemic? For the Faculty of Theology at the University of St. Michael's College, community has meant professors digging deep into their own pockets and inviting others to join them to start an emergency fund for graduate students struggling with finances due to COVID-19.
To date, the fund has received more than $30,000 in donations from a small group of professors, staff and alumni and the university has offered to match up to $50,000.
When the pandemic began to take hold, the University of Toronto quickly established an emergency fund for students, but because the Faculty of Theology's degrees are issued by St. Michael's rather than UofT, graduate students studying at the faculty are not eligible for the UofT relief funding.
Having been graduate students themselves, however, Faculty professors Drs. Darren Dias and Michael Attridge recognized that their students might be facing any number of challenges, ranging from job loss—particularly tough for single students with no supplementary income—to additional expenses because travel restrictions kept them grounded in Toronto. International students, they note, are not eligible to receive CERB funding from the federal government.
"As soon as [Dr. Dias] reported that students were asking if any funding was available I knew creating assistance was the right thing to do," Dr. Attridge says.
The two professor chatted and then opened up the conversation to their colleagues. In the broader brainstorming session it was suggested that professors establish a fund to help students unable to help cover costs such as groceries, rent or other standard expenses.
St. Michael's President David Sylvester received the idea enthusiastically and took it one step further, proposing to match donations up to $50,000 from a University fund.
"The Faculty of Theology is in a position to generously fund many students in terms of tuition, but we do not cover day-to-day living expenses," Dr. Dias explains. "Graduate students often live close to the poverty line. Coronavirus would only make things worse."
Doctoral student Mariia Ivaniv agrees.
"It is a challenge for an international student to be alone in a foreign country, but to be alone in a foreign country during the world pandemic is….a huge struggle," says Ivaniv, who comes from Ukraine. "As a student in such a situation, I was happy to hear about [the] initiative… It shows [the professors'] desire not only to develop the big theological ideas but to practice Christian generosity.
"This kind gesture will help students to overcome a lot of challenges and feel protected and supported."
Another student, who preferred not to be identified, noted that Toronto is a very expensive city, offering as an example his rent of $1,000 a month for a basement apartment.
"Finances are probably the most difficult thing about being a PhD," says the student, who was forced to stay in Toronto for the summer, even though his work hours were reduced, due to conditions in his home country.
"Response has been great," says Ken Schnell, whose regular role is Advancement Manager of the annual fundraising campaign, but who is also overseeing this special project. After the initial donations from professors, the advancement office launched the next phase of the campaign and is reaching out to the wider community of alumni and partner organizations to invite them to contribute. "We are delighted by the generous response, to date."
"Our students tend to be shy about asking for any kind of help," says Emil Iruthayathas, the faculty's Student Services Officer, who is notifying students by email about the fund and how to apply.
Funding will be on a semester-by-semester basis and capped at $2,000 a semester per student. With the $32,000 already received and the matching amount from the university, the fund sits just shy of $65,000.
"Since we do not know how long the pandemic will last we want to ensure we can keep some money flowing to students for as long as possible," says Dr. Dias.
"This kind gesture will help students to overcome a lot of challenges and feel protected and supported," says Ivaniv.
For more information or to contribute to the Faculty of Theology Student Emergency Fund please contact Ken Schnell at ken.schnell@utoronto.ca or call 416-926-7281.
InsightOut: Connective Threads
Emma Hambly is a communications coordinator at the University of St. Michael's College. She has a B.A. in English Literature and Classics from McGill University, and an M.A. in Literatures of Modernity from Ryerson University. In her spare time, she sews, makes collages, designs zines, writes comics, and looks for more hobbies.
---
Connective Threads
Push the needle through two layers of fabric, then loop the thread back through itself to make a neat little knot before continuing. It's a motion I've done thousands of times. But during quarantine it's taken on a new kind of meaning.
***
I'm lucky to be surrounded by very creative friends and family. It seems that most of them have taken the quarantine as an opportunity to take up old hobbies or delve further into their current projects.
One friend is writing again for the first time in years, and another is 52,000 words into her science-fiction novel. My mum is painting more frequently than she has since art school, and my dad is creating collages in the same sketchbook he left half-finished 20 years ago. My best friend is cross-stitching patterns with dainty florals and profanities. My partner is cooking and baking new recipes and continues to feed our temperamental sourdough starter.
As for me, I've been sewing. A lot.
Since quarantine started, I've been sewing gifts for friends and family and donations for strangers in need. I've hand-sewn 16 plushies, embroidered a beret, and made 60 face masks. Our small apartment is bursting at the seams with sewing supplies. My recent online purchases from small Canadian sellers include glass eyes, sheets of vegan leather, metallic felt, and a wonderfully soft faux fur called "minky." Right now, I'm working on a little bird for my aunt's birthday and a plague doctor doll because…well, I suppose that one doesn't need an explanation.
There's something enormously comforting about a simple task that gives you a sense of control during uncertain times. For me, sewing is a magical combination of enjoyable, relaxing, and creative, a form of self-expression that helps to counteract pandemic-era feelings of anxiety and powerlessness.
My mum, who is a talented seamstress, taught me how to hand-sew when I was six. And since then, the slow but sure process of turning a few pieces of fabric and some thread into a three-dimensional object with its own personality hasn't stopped enchanting me.
Quarantine may be filled with necessary constraints, but it has let me pursue my hobby unrestricted.
In the earlier days of the pandemic, I volunteered for Stitch4Corona, an initiative organized by U of T Engineering students to provide fabric masks to Torontonians in need of them, like seniors and the unhoused. With access to a sewing machine and basic skills, it felt like the least I could do. When I was able to expand my social bubble to include my parents, my mum offered to help.
Sitting at the dining room table on a rainy day, listening to the whir of the sewing machine, took me back to my childhood, watching my mum make my Halloween costumes. Year after year, she would create an impeccable, real version of whatever I had dreamed up: a furry tarantula with eight interconnected arms, a red rose with my face peeking out of the petals.
This time, though, we were working together. I sewed the fabric into its basic mask shape and stitched in the elastics. My mum gave each rectangle three neat pleats, and I finished the sewing, adding in the nose wires and leaving pockets for filters.
We switched, laughing, when we realized she had accidentally pleated all the masks so far upside-down, and I was much slower at topstitching. We found our rhythm and spent the afternoon turning a pile of fabric sheets, elastic, and wire into a thick stack of masks.
Before I could start my third round of sewing, Stitch4Corona announced that with COVID cases decreasing in the city, they were wrapping up their initiative. In the end, more than 600 volunteers sewed more than 14,000 masks.
I turned back to my lifelong hobby, sewing by hand.
When quarantine started, I felt caught up in the need to do some small thing to let my loved ones know I was thinking of them. So, I bought two pattern collections (32 designs in total), sent the images around to my friends and family, and asked them to pick their favourites. I'm about a third of the way through the list.
I'm worried about my grandmother's wellbeing and I haven't been able to spend quality time with her in months, but I'm glad to know she keeps the little raccoon I made her right next to her computer. My friends' faces lit up when they picked up their creations at our 6-feet-apart, masks-on barbecue.
It makes me happy to create something tangible for my friends and family when our connections these days are so digital. And I hope my silly plushies can bring them a smile in these strange, stressful days.
Time, effort, and connective threads. Put simply, sewing is the art of bringing things together. Sometimes, it can have that effect on people as well.
---
Read other InsightOut posts.
The University of St. Michael's College is preparing for a gradual, safe return to campus guided by the advice of public health authorities, UofT processes and protocols outlined in UTogether 2020: A Roadmap for the University of Toronto and within the framework of the following principles:
1. St. Michael's staff and faculty should work from home whenever possible, and campus offices will remain closed until further notice. Staff and faculty whose functions require their presence on campus will be provided approval by their department managers to work on campus based on capacity, need, public safety guidelines, and UofT policy.
2. Deans, directors and department managers (or their designates) are responsible for ensuring their staff and work spaces align with COVID-related protocols. This includes:
providing approval for, and tracking, employees and faculty who come into the office and coordinating efforts to ensure safety in spaces be shared by multiple departments
contacting Facilities to request replenishing of PPE and sanitization materials as required
following UofT protocols should one of their employees/faculty be diagnosed with COVID-19
 3. St. Michael's, like all UofT campuses, will follow the University of Toronto Policy on Non-Medical Masks or Face Coverings and draft guidelines. To support UofTs policy on non-medical masks, St. Michael's will provide staff, faculty and students with two reusable, non-medical masks. St. Michael's department managers will provide their employees with their two reusable, non-medical masks. St. Michael's employees will be responsible for cleaning their own masks, and providing their own face coverings if these are lost. 
As the fall semester approaches, the University of St. Michael's College is implementing cutting-edge measures—including some from front-line health care settings—to keep the campus safe for community members and visitors.
"Safety is of foremost importance when considering reopening—not just for staff and students, but for everyone that has access to USMC," says Michael Chow, Director of Facilities and Services at St. Mike's. Following public health guidelines and the University of Toronto, Chow and his team have implemented measures ranging from extensive cleaning strategies to high-tech virus-killing devices. The measures fall into three main categories: facilities, administrative measures, and personal protective equipment (PPE).
Facilities
Visitors to campus will notice a variety of newly installed safety measures this fall, including Plexiglass shields at key points including the Porter's Desk, Registrar's Office, and other areas where queues could create challenges for physical distancing. Classrooms and common areas will have less furniture and reduced capacities in order to make it easier for an appropriate distance to be maintained, and signage and stickers will help direct pedestrian traffic to keep people moving efficiently and safely through indoor spaces.
HVAC equipment will receive increased–efficiency filters wherever possible, as well as a more rigorous filter replacement schedule to ensure clean air throughout campus buildings. Twenty-five free-standing hand-sanitizer stations have been installed next to building entrances, high-traffic areas and entrances to larger classrooms, and wipe or spray disinfectants will be available for students to quickly clean off a desk or chair before they use it, as well. All washrooms are now stocked with paper towels, and Legionella testing has identified no issues with water on campus.
Administrative
"I think the most important change is about our cleaning strategies, for both common spaces and student spaces," Chow says. In line with UofT's tri-campus cleaning protocols, St. Mike's will conduct enhanced cleaning throughout all building spaces and student areas while also adding "a dedicated team of cleaners to do disinfecting and increase cleaning in high-touch areas—a minimum of twice a day for high-touch surfaces." Routine cleaning during normal workday hours as well as on nights and weekends will be enhanced through the use of new cleaning agents, which have been upgraded to a dual-purpose cleaner that both cleans and disinfects.
Hard at work keeping campus safe since the pandemic began, the Facilities and Housekeeping teams is going into the fall semester with new, high-tech tools. Chow says that his team adopted some of these after first seeing them used in hospital and long-term-care settings—the front lines in the fight against the virus.
These tools include a stand–alone UV light system, which staff are using to disinfect all residence rooms before new students move into them in September. The portable UV system is also intended for use in classrooms. A hospital-grade portable disinfectant misting system will also be employed on an as-needed basis, helping to disinfect places that are hard to reach using normal cleaning methods.
PPE
All Facilities & Services staff members have worn either reusable or disposable masks during their work since the pandemic began, with many of those coming from a generous donation of 2000 masks by a St. Michael's student in May. Now, as some staff and faculty return to campus this fall, two reusable masks will be provided to every student and employee. St. Michael's will follow the University of Toronto and the City of Toronto in requiring non-medical masks or face coverings to be worn inside buildings that are normally publicly accessible.
Anyone without one will be able to receive a single-use mask at the Porter's Desk, ensuring that all outside visitors and contractors will also be able to have access to masks while on the USMC campus. Signage posted throughout campus will provide visitors and community members with reminders of proper mask usage as well as principles of handwashing, correct hand sanitizer usage, and other important safety principles.
Behind all the safety measures being implemented on campus, Chow says, are the members of the Facilities and Housekeeping teams, whose tireless efforts have kept students, employees, and visitors safe throughout the pandemic. As he wrote for InsightOut, "Behind the scenes—and often unnoticed—the F&H staff have faced the challenges of the pandemic as essential staff and turned them into opportunities as guardians for the university."
"I think we're doing something right," Chow says. While the safety measures will help keep the St. Michael's campus safe this fall, he notes, it's almost just as important to communicate the changes to the campus community "to put everyone's minds at ease.
"We're not just sending everyone back to the same university they left," he says.
---
Consult Fall 2020 for current updates on St. Michael's plans for the fall semester.
Isabella Mckay is a senior student majoring in Book and Media Studies at the University of Toronto. Following her passions in marketing, communications, technology, and media, she has become the Vice President of TechXplore, the Director of Marketing of Data Science Toronto, and the Assistant Project Coordinator at the University of Toronto Faculty of Arts and Science Dean's Office. Mckay looks forward to applying her passions and work to innovate the future.
---
Love and Happiness as True Measures of Life
During the coronavirus pandemic, I have discovered that the principles of humanity, which are love, togetherness and health, exist as the ultimate purpose and meaning of life.
On January 27, 2020, the National Microbiology Lab in Winnipeg confirmed the first case of coronavirus in Toronto. Remembering the words of my mother to not fear and panic but be prepared and cautious in case of emergencies, I bought one of a few alcohol rub left at a pharmacy in Toronto. At my condo, I found one pack of 20 N95 masks for around 85 dollars with express shipping on Amazon. Although I could search for cheaper masks, future prices would likely increase, and then I might search longer to find no masks and sacrifice my health. I would work to recoup the price within hours; however, I would spend more time and energy to regain what was most important, my health. I purchased the N95 masks within three minutes.
When coronavirus cases rapidly increased after February 24, I had the proper procedures and supplies to calmly protect myself from the coronavirus while others began to panic. I still socialized with friends, studied at the libraries, and attended club events at the University of Toronto.
Then, the University of Toronto announced that, as of March 16, it would close, and move to online courses and examinations to limit coronavirus cases. I wore my N95 mask as I walked around the campus and a downtown Toronto that resembled an abandoned town devoid of energy and emotion.
Before the coronavirus pandemic, I huddled in a tight and quick one-way line of students to attend my classes on time. Now, I freely and slowly roamed past three students on my way to the library. I used to walk around for five minutes to find an empty library seat and to hear pencils and pens scratching on paper during midterm and final exam season; now, however, I found an empty seat and heard the hum of the air conditioner as soon as I walked into the library. I used to sit next to students who flipped through pages of homework, wrote mathematical equations and assignments, and coded programs. As I sat in one of the hundreds of empty seats, I remained two metres or more from other students because of my own preferences or because of tape placed between every two desks and in front of desks.
With the cancellation of on-campus classes and exams, I returned to my family home in Vancouver on March 21. Although the Canadian government did not require citizens to self-isolate on a domestic flight, I feared that someone might have coronavirus on the plane. I wanted to ensure that I had no symptoms and that I would not transmit the virus to family, especially my single mother and grandmother. At a young age, my father passed away. My mother and grandmother raised my siblings and me. If I transmitted the virus to my family, I would fail to mend my shredded heart.
Although I talked to my family and friends through my phone during isolation, I became an outsider who might have a disease that everyone feared. I yearned to be near my loved ones, especially my family who sacrificed their time and health to care for me. I did not want, and was not motivated by, my empty university scores and jobs, which for years I had desired most; instead, what I wanted and was motivated by was familial love and unity.
Once I left self-isolation, my family revealed that they struggled to obtain essential groceries and supplies. Before the coronavirus, my family and I might spend half an hour choosing organic and natural vegetables among full shelves. Now I wore ski goggles, plastic gloves and a N95 mask as I social distanced to purchase any supplies at a local grocery market.
Similar to food and supplies, before the coronavirus stole the simplest moments, I took daily and normal activities for granted in order to pursue my career and high marks. I carelessly walked, compared to now seeing someone and moving to the other side of the road. I carelessly talked to others, compared to now yelling over two metres to discuss the coronavirus lockdown. I carelessly socialized with friends compared to messaging them. I carelessly went anywhere to perform multiple activities compared to restricting myself to my home and grocery trips. Appreciating people and the simplest things are blessings of happiness. I am not measured by what I have, but who I am and how grateful I am to have what I have.
Once the lockdown ends, I will refuse to let fear control my life and I will experience the meaning of life: to be around loved ones and increase happiness activities. When will I get another chance, and who foresees the future?
The coronavirus pandemic has taught me how health is the most important quality and how everything else is minor, how people, and the smallest and simplest things, deserve appreciation, and how love and happiness are true life measurements. These essential human qualities are the purpose and goals of an amazing life and these human foundations will support the fight to defeat the coronavirus.
---
Read other InsightOut posts.
Martyn Jones is a content specialist in the Office of Communications. On a freelance basis, he also writes reported features, essays, and criticism for online and print outlets. Martyn and his wife Melanie's toddler, Fox Jonathan Jones, turns 18 months old on August 2.
---
The Difference Three Hours Makes
In the endless domestic present brought on by COVID-19, I sometimes find it difficult to remember that going to work once meant going in to work.
A few months ago, my wife and I would kiss our toddler goodbye, trudge through the snow to a bus stop, and wait to be carried into the city alongside thousands of fellow close-breathing commuters. It was far darker then, and both our bedtimes and alarms were earlier. In the mornings we'd wake the baby around 6:30 a.m., pass him back and forth to allow one another to get dressed and brush our teeth, and then hand him off to his grandparents around 8 a.m. for safekeeping for the day as we began our commute.
During my wife's maternity leave, I would often look down from my computer screen in my office to find a message from her that included a photo or video. These were digital records of Fox's progress: first words, first steps, first instances of bizarre behaviours that would become characteristic. When my wife returned to work, she would forward similar notes from her parents containing records of Fox's new experiences that we were both missing.
After work, we'd get home around 6 p.m., scramble to put Fox's dinner together, play with him if time allowed, and put him to bed by 7:30. Our total allotment of time with the boy was about three hours a day—most of it spent performing necessary tasks, and relatively little spent in reading, play, or exploration.
When remote work began for both of us in mid-March, we entered into a family bubble arrangement with my wife's parents, who continued to provide our toddler's primary care during the workday. For the last several months, we've worked with Fox always within hearing distance, either downstairs in our own home or in another room at his grandparents' house.
We are incredibly fortunate to be able to rely on our toddler's grandparents in this way. For so many younger families, the closure of childcare centres and schools forced parents to look after their children while also continuing to work full time. We were shielded from this grueling scenario. For us, the silver lining has made up almost the entire cloud.
Atul Gawande notes in his book Being Mortal that one of the major domestic shifts brought about by modernization is the move away from multigenerational homes. The past few months have given us glimpses of that abandoned paradigm: during a break between tasks, I can join Fox at the keyboard where his grandpa is preventing him from striking the keys too hard, or peel an orange while listening to the toddler perform his mimicry of reading out loud for his delighted grandma.
He is a wild and energetic boy; his arms already have a shape that evokes the naturally athletic teenager, and as they grow will gain mass while retaining their rough proportions. He occasionally gets away from his grandparents and pounds on our office door until it opens for him, at which point he might walk to my desk, look at me silently, throw back his head, and laugh. While he's interrupted his share of Teams meetings, my colleagues reassure me that his presence has always been welcome.
I have no truck with vulgar permutations of utilitarianism, the worst of which employ an actual calculus to determine the moral worth of an action, but I do find it useful to put a number to our experience: 270. This is a rough estimate of the number of hours my wife and I have gained back to spend with our boy during the portions of the day we would otherwise have spent commuting or having lunch at work. Our three-hour allotment has doubled for each workday, without even taking into account the random visits he pays us as we hunch over our computers.
Instead of receiving photos or videos through text or email, my mother-in-law can simply call me to come down, and I can be there to see my boy build a block tower or put on his own shoes. We haven't yet reached the point at which his long-term memories are able to take root in his mind, but I hope that he will carry this period of special nearness into the later parts of his childhood, and know without knowing that we were close by.
For all the uncertainty and hardship brought on by the pandemic, COVID-19 has also shown us how flexible the world can be when the heat of necessity causes it to bend. There will not be a return to an earlier status quo after the virus subsides or vaccines are developed: instead, a new world will emerge. I hope that our new arrangements will make future virtues of past necessities, and that it will be possible for more working parents to experience the difference three hours makes.
---
Read other InsightOut posts.
Giancarlo Mazzanti is the Registrar and Director of Student Services at the University of St. Michael's College. Giancarlo is a graduate of the University of Toronto (St. Mike's) with an Honours B.A. in Political Science, and a B. Ed. from the Faculty of Education in 1985. He began his career in education at St. Michael's College School and has worked in student services for over 30 years.
Our Connection Is Just Fine
It's not like rumours weren't swirling about a possible move to a primarily online mode of delivering the services of the Registrar's Office and related Student Services. So it was with the better judgment of our team that we began preparations for what was beginning to look like the inevitable. It seemed like no time at all passed from those water cooler conversations with colleagues within the university community to when the email arrived from the Office of the President telling us that our offices were closing to in-person services. Academic advising meetings, learning strategist sessions, wellness appointments, and every other function and/or service would need to go online.
We received the call on the afternoon of March 17. Within minutes, Morteza was making sure e-tokens were good to go and that college staff in the various university offices were able to log in from home. Most were taken care of, but there were still a few to activate: no problem. Miranda, with Guillermo's and Philip's help, was making certain all students on the day's docket were either seen or given a new appointment, all while planning for graduation scholarships and any number of the other responsibilities within our office. Nawang was ensuring that bursaries were going to get into students' hands… yesterday! Next was getting ready for the hundreds of financial aid requests that would be submitted by our students, as well as the upcoming round of May admissions. Stephen was finalizing plans on how we were going to meet with future applicants, remotely, all while he and his wife were getting ready to deliver a future SMC student. Judy and Alex? Well, the newest members of our office were getting ready for the onslaught of student advising appointments which would fall on their shoulders as the various portfolios were being tended to. Hundreds of emails daily! Then, as the day turned into evening we packed our favourite mugs and our laptops and, with e-tokens in hand, we went home to our new offices!
All were confident as we prepared for remote delivery, even though the occasional nervous giggle could be heard. Gone were the commutes, the traffic, and the aggressive drivers. So was that horribly conspicuous dash to the only open seat on the train; everyone knows when you have designs on a seat in a subway train at 8:15 in the morning! Now it was simply a 12-second climb to the second-floor office, right next to the bathroom, and with a lovely view of the garden.
And so it was that practically overnight all university operations moved online, except for the staff in finance, the residence operation, and building services. They were our "hyflex" model pioneers. They were toughing it out on campus to make sure that USMC kept functioning and that students unable to get home had a room on campus, and that it was a safe space. The I.T. department stood on its collective head to make sure we had the hardware, software and in-servicing on the technology we had all dabbled in but which was not yet part of the daily menu. All of a sudden, Teams and Zoom were the plat du jour! And of course, the Communications team made sure there was an uninterrupted flow of information, essential to all parts of the community.
By the end of Day One of working from the home office, in whichever corner of the house we were assigned—or had earned over many years of squatting—many of the bugs had been worked out. It was quickly becoming business as usual for most, with the rest not far behind. Professionals who were accustomed to meeting in person were now looking at a screen with nothing more than a student's initials in a small circle. Whether discussing course selection, scholarships, or convocation, all meetings were now being conducted via telephone or in a Teams meeting. Different delivery models, same great advice and suggestions.
And how appreciative our students were during those early days of the new, even if only temporary, normal! Every email or call we received began with "sorry to bother you during this very busy time," and was often followed up with a lovely thank-you note.
Today, after hundreds of Teams or Zoom advising meetings, thousands of emails, dozens of website updates, countless online lectures and tutorials, governance meetings, a virtual Welcome Day for newly admitted students, two new Quercus courses to help transition our class of 2024, and hundreds of thousands of dollars in emergency financial aid to our students, it dawned on me. I confirmed for myself what I knew all along. The people! That is the ingredient that is making all the difference.
The people I met on campus were important to me during my undergrad years, decades ago, and I understand far more clearly how important that is today: the staff, faculty, and students of the university. In these "interesting" times, we know we can rely on each other. Whether teaching or making sure we are well positioned to tackle the financial pressures of the coming year or helping a student find a course that will fill a final breadth requirement, we know each member of our community continues to do their utmost to make things work for our students—and for each other. I am confident that is why we were all drawn to this place, our community. That is why we will be ready for the coming year. Yes, a simple electronic screen will not get in the way. Our connection in just fine.
---
Read other InsightOut posts.
Kelly Library patrons can once again hold physical books from the collection in their hands through a new curbside pickup service.  
To support the community's access to materials while also following public health guidelines, library staff can now accept requests from any patron with a valid UTORid through the UTL catalogue for select physical items in the collection that are not held in the Hathitrust Digital Library. These items are then made available for pickup in a safe and appropriately distanced manner.
"Curbside pickup of materials is an exciting move toward reinstatement of our services and in our ongoing effort to support students and faculty," Chief Librarian Sheril Hook says. "As we launch and evolve the service, the health and safety of our community is a top priority, with safety precautions implemented at each step of the borrowing process, following guidelines outlined by the University of Toronto Libraries and Toronto's public health authorities."
After they receive a pickup notice from library staff, patrons can visit to pick up materials between 9 a.m. and 4 p.m. Monday to Friday in front of the library. Visitors using the service will queue in a waiting area and then proceed to approach the window near the book return slot under the awning of the library, and boxes marked with tape on the ground will indicate where patrons should wait in order to maintain a safe physical distance. The library will not be open to visitors indoors, and all pickups will be handled outside. Patrons who cannot come in person can place a note in the catalogue request for their friends or family members to pick up materials for them.
The service makes available materials that have otherwise been inaccessible to patrons in any format during the pandemic. In addition to the physical items now available for curbside pickup, patrons can request a PDF scan of a single book chapter or journal article from the library's circulating collection not available through Hathitrust. Physical items being lent out will be due back by August 31, 2020, although this date may be updated as plans continue to change during closures.
The Kelly Library has made available full instructions for using the service, including health and safety guidelines and FAQs.  
Jessica Barr is the University Archivist and Records Manager for the University of St. Michael's College. She is a graduate of the University of Toronto (New College 0T9, Faculty of Information 1T1), and spent much of her time as a student studying in the John M. Kelly College Library. Not much has changed, except her desk's location in the library.
---
Archiving St. Mike's in Quarantine
The University of St. Michael's College Archives is tucked in a corner of the third floor of the John M. Kelly Library. The Archives preserves the official records of the University, including records from the offices of the President, Principal, Faculty of Theology, Pontifical Institute of Mediaeval Studies, and Continuing Education program. We also have papers from faculty, records about some alumni, student publications, and an extensive collection of photographs. More recently, I've written a survey to capture the experiences of our community during the COVID-19 pandemic (but more on that later).
Much of my time includes hands-on work with the paper records that contain the history of St. Michael's College: I arrange transfers of records from donors, I make sure the archival materials are properly housed so they can withstand many of the tests of time (including damage from light, pests, or mould), and I create digital inventories with written descriptions of the materials so they can be accessed by researchers. I also respond to reference requests from researchers near and far—some are looking for information on alumni who attended St. Michael's, some are conducting academic research using papers written by faculty, and some are simply interested in our history as an academic institution.
Since mid-March, however, I have been working remotely, like many of my St. Michael's colleagues. So how do I archive materials without physical access to the archives? With the help of the IT departments at St. Mike's and the University of Toronto, I have been able to maintain access to my network drives and my digital records. These records include my digital inventories of the collections held in the archives and more than 1500 digitized photographs. This means I can continue to respond to many reference questions, including a recent query about the date the clock was added to the Elmsley Hall tower. (It was 2005, in case you are wondering.) I can also update inventories and spreadsheets to make them more accessible for future users, or upload them to the website; update policies and procedures; coordinate with colleagues on questions related to records management; finally clean up my hard drive; and convert already digitized materials to more usable file formats.
During this time of quarantine and pandemic, I have been wondering how the archives can preserve this point in history. I find myself asking: What do I wish we knew about the 1918 pandemic at St. Michael's? What was that period like for our students, staff, faculty, and alumni? We are able to gather some information from administrative records and yearbooks, but we don't have very many first-hand accounts. In response, I have been actively archiving the digital records created by the administration over the past three months, including public emails and the St. Michael's website. In an attempt to gather eyewitness accounts of the COVID-19 pandemic, I have also written a survey to send to our community, with the goal of capturing information about our thoughts, feelings, and experiences. In the future, researchers will be able to access these answers to learn what life was like for us during this particular moment.
We invite you to submit your own answers to the survey, and any photographs that capture this moment: https://stmikes.utoronto.ca/usmc-archives-and-covid-19/
I've copied examples of my own answers below:
Name: Jessica
What is your current location: My kitchen table, Pickering, Ontario
How are you connected to St. Michael's College? Staff
How have you, your family, and community been impacted by the COVID-19 pandemic? I have been working remotely since March 12th. A few immediate family members were temporarily laid off from work, but the rest have been working remotely. We have all, thankfully, remained healthy. Many of my neighbours have been home, so we see a lot more people on walks now.
Share your experience with teaching, learning, or working remotely: I was able to begin working remotely very early on, thanks to previously-set-up off-site network access, and troubleshooting with our IT teams. Transitioning to Zoom or Microsoft Teams meetings was a bit of a challenge, since not all colleagues immediately had access to a camera or microphone. After a couple of weeks, though, we all got into a "normal" swing of things. I have really enjoyed meeting the pets and children of colleagues via web meetings.
What about your routine has changed? My gym is closed, but is offering Zoom classes to keep active. I just noticed that my bus line to get to the GO station has been shut down due to lack of ridership, so that will be a challenge when we're cleared to physically go back into work. Beyond that, I've been reading a lot of cookbooks and testing out a lot of new recipes. Luckily, I have family nearby, so I can deliver some treats to nearby porches. I would normally have a day each month to visit with my father (who lives about six hours away), but we haven't been able to travel since February.
For more information about the University of St. Michael's College Archives, please check out this link: https://discoverarchives.library.utoronto.ca/index.php/university-of-st-michaels-college-archives
Please email me you have any questions for the archivist: usmc.archives@utoronto.ca
And, if you're interested in seeing digitized copies of historical St. Michael's yearbooks, you'll find some here: https://archive.org/details/usmichaelscollege
---
Read other InsightOut posts.
Dr. Darren Dias teaches in St. Michael's Faculty of Theology, specializing in Trinity, Religious Diversity, and teaching methods. He is currently working of a SSHRC funded project with colleagues Gilles Routhier (Laval) and Michael Attridge (St Michael's) entitled: "One Canada, Two Catholicisms: Divergent Evolutions in the Catholic Church in Quebec And Ontario, 1965–1985."
---
When the Monastic Cell Meets a Zoom Meeting
When someone enters a religious order or institute for consecrated life they begin with the novitiate. Monastic orders like the Benedictines, Cistercians, and Trappists, mendicant orders like the Franciscans, Dominicans, and Carmelites, or apostolic congregations like the Basilians, Sisters of St Joseph and the Lorettos—everyone begins in the novitiate. This is an intense period of no less then twelve months when the novice is removed from his or her normal life and confined to the novitiate community. The novice leaves behind his or her job, or studies, and the comfort of one's usual network of relationships, and enters into something new. One is suddenly disconnected and inserted into a foreign reality. Novitiate is the beginning of a process of formation into a particular history, charism, spirituality, theology and way of living.
My novitiate was spent in the Priory of St. Albert the Great in Montreal. The large priory was built to house about 100 friars in 1960 (just before the exodus of so many religious). The complex includes a large conventual church, refectory, community rooms, 'cells' (bedrooms), pastoral institute, administrative offices, even a pharmacy, swimming pool and its own postal code. Although on the campus of the University of Montreal, St. Albert seemed like an oasis in the midst of the hustle and bustle of urban university life. One could easily survive without leaving the complex for weeks, maybe months.
St. Albert seemed to have preserved much of the medieval character of the Order of Preachers: a separate choir for the religious in the chapel, long refectory with an alcove for the reader, silence in the halls, habited religious moving from choir to refectory, etc. The rhythm of my day unfolded according to the schedule of the liturgical hours (prayers): lauds and Eucharist in the morning, mid-day prayer, and vespers; after each hour, the appropriate meal was served. Between prayer and meals there were blocks of time for contemplation and meditation (naps); study, common and individual; and work, on-site labor to meet the needs of the community (cleaning, gardening, snow removal, etc.).
The imposed confinement in March due to COVID-19 has felt in many ways like a return to my novitiate experience. The rhythm of life that developed in the wake of the confinement was not unfamiliar. My life was not punctuated primarily by apostolic activities—teaching, lectures, parish ministry—but around common prayer. Always being home has meant that morning or evening activities no longer make it possible to skip common prayer for a different "priority." Of course, through technology many of activities continue, but in drastically different ways. The sacrosanct private space of the "monastic cell" has been displayed on Zoom for all to see.
For centuries, religious have in some way retreated from the world, for love of it, into a voluntary confinement. Withdrawal means making space for the other, especially for the most vulnerable and in need. This is not a space of escape from the world, but a space of intimate encounter, where the "joys and the hopes, the griefs and the anxieties" (Gaudium et spes) are appropriated and placed before the Triune God in prayer. Since COVID-19 began, this prayer has been mottled by petition and supplication for healing and reconciliation.
Religious communities, even ones rooted in monastic or medieval notions of "separation from the world," are not unaffected by pandemic. In 1918 Archbishop Paul Bruchesi of Montreal wrote a pastoral letter praising the work of many religious communities during the Spanish Flu epidemic. Apostolic religious communities were on the frontlines of health care and social assistance then. In these twilight years of religious life in Canada, religious communities experience solidarity with the victims of COVID-19 differently. Less than directly serving those most affected by the pandemic, many religious have become its victims.
If religious communities were aware of their vulnerability before the pandemic, how much more keenly are they aware of it today? In 2014, Canada counted about 11,600 religious. Of that number 50% were over 80 years old and 44% between the ages of 60-80. Already in 2014 fully 25% of all religious lived in long-term care homes. Many religious communities have been devastated by the coronavirus. In Ontario, the Jesuits temporarily shut down their retirement facility. Half of the residents in the Residence-De-La-Salle, a mixed religious community care facility in Quebec, have died. Some religious communities have lost up to one third of their members due to COVID-19.
My return to my novitiate experience, coupled with the witness of those who have been affected by the disease, reminds me that religious life is an ongoing process of becoming ever more vulnerable. A voluntary confinement does not separate religious from the world around them, but brings the vulnerability of that world into the heart of who we are.
---
Read other InsightOut posts.
June 8, 2020
Dear members of the St. Michael's community,
I trust this message finds you in good health and holding up in these uncertain times. The 2019/2020 academic year has ended like no other, and I have watched our community respond with grace, courage and resilience to the challenges created by the COVID-19 pandemic. Once again, St. Michael's is showing that even in very difficult times, our strength and generosity marks us as an anchor of hope in our community.
Social media use of #allinthistogether has gathered traction as the world responds to COVID-19, but I am particularly struck by how, at St. Mike's, we really are in this together. Together, our students, faculty, alumni, and staff have worked to respond to these unique times, enabling classes to continue while ensuring the safety and security of campus, and the community. Students have been particularly resilient, and they have shown great understanding and patience in the face of a dramatically upended school year. As I look forward not only to the coming academic year but also to the future of St. Mike's, I am confident that the lessons learned in these challenging days will help strengthen this incredible place, a place with compassion and community at its very heart.
When it became clear in mid-March that we needed a drastic response to the looming health crisis, creative problem-solving swung into action across the University. Within days, faculty and staff began offering classes and advising remotely, and students rose to the challenge. Residence students were able to pack up and head home early. The library remained open online, even offering a town hall on research. With a dedicated skeleton staff on campus to ensure that our students who could not leave were safe and supported, colleagues began working remotely, and virtual meetings became the norm. For the first time in history even Collegium and Senate meetings moved online.
This period will forever be remembered as a time when the world faced challenges above and beyond the norm, and we offer our support to those who are suffering. For St. Mike's, the pandemic has forced us to sacrifice some much-loved traditions. We had to cancel spring reunion on campus and move to online anniversary activities, and the Class of 2020 missed out on an in-person, on-site convocation. As always, however, our community has responded with energy and hope. Whether it's our Student Life team working on a virtual orientation for the incoming class, staff in the Registrar's office taking additional time and care to respond to new and returning students' concerns, or one of our students arranging to donate thousands of masks to protect those still on campus, this community is motivated by a concern for others, and it has been deeply moving and inspiring to witness.
We were in the midst of our St. Mike's 180 planning when the pandemic hit. The pause in this project has allowed us time to reflect on our efforts to date and has affirmed what we already knew, that it is the strength of this community that is helping us weather this difficult storm and gives us hope for the future. We remain focused on our plans for renewal and I look forward to restarting conversations with you all about who we want to be as an institution and how we plan to achieve that. Obviously, we are stepping into a very different world, but St. Mike's is prepared and must take up the mantle of leadership and think of new ways to build hope for our university and society, through our academic and student life programs and through our alumni and community partnerships.
Looking ahead to the 2020-2021 academic year, much remains unknown and difficult decisions must be made in the face of ongoing uncertainty. The health and safety of our community continues to come first, as well as the ability to reopen and resume operations when we are able to do so safely. The university is also facing challenges with regard to reduced revenues, and must also ensure that it remains fiscally sustainable. In early April, we implemented a hiring freeze, along with temporary redeployments. More recently, faced with prolonged shutdowns of parts of our campus and operations the University has worked with the United Steelworkers so that employees in our Facilities and Services Department and Physical Plant Departments can self-identify if they are willing to take a temporary leave. Staff who are affected by this decision have already heard from us directly.
Despite the challenges we are facing as the result of the pandemic, we remain committed to our community and charting a path forward. We are doing everything we can to sustain our workforce and adapt as we move through this crisis. We have established an advisory group, focused on plans for the fall, and we will continue to follow advice from public health and government guidelines. The University of Toronto has recently announced a plan to support employees in working from home where possible until at least September. St. Michael's is part of this collaborative effort to achieve a gradual and safe reopening of the city's workplaces.
Fortunately, in addition to calling on the expertise of our in-house resources, we can also tap into the knowledge and best practices of organizations such as Universities Canada to help us continue to do what we do best as a centre of learning and faith committed to building the common good.
Our Collegium remains a strong sounding board and a source of advice, responding wisely and compassionately to the unique concerns raised by the pandemic. Last week, the USMC Senate discussed the impact of COVID-19 on our academic community. We head into the coming year in especially capable hands, with former St. Michael's Principal Dr. Mark McGowan returning as Interim Principal, as Prof. Randy Boyagoda becomes Vice-Dean, Undergraduate in the Faculty of Arts & Science at U of T. As well, Dr. John McLaughlin will again serve as Interim Dean of the Faculty of Theology as Dean James Ginther returns to the classroom following a leave. We are also very fortunate to have continued great student leadership, and I have already begun to work with Cianna Choo and the newly-elected executive of SMCSU.
While there is still so much we do not know about the course of this pandemic, rest assured that we will continue to communicate via email, social media and our website, stmikes.utoronto.ca, with important information about the 2020-2021 academic year and how and when the campus will reopen. Yes, we are in extraordinarily challenging times, but we are truly all in this together, and with your help St. Michael's serves as an anchor of hope, an engaged and compassionate community dedicated to serving the greater good.
I am proud to be a member of this remarkable community.
Gratefully,


David Sylvester, PhD
President and Vice-Chancellor
University of St. Michael's College
Although a virtual ceremony took the place of an in-person Convocation at the conclusion of their university experience, members of the Class of 2020 look back fondly on their time at St. Mike's, starting from the moment they first set foot on campus. "Every time I think about my time at St. Mike's," Michael Coleman (Honours Bachelor of Science: Physiology and Biochemistry double-major) says, "it really starts from the welcome I got" during Orientation Week.
Anna Zappone (Honours Bachelor of Arts: Environmental Geography major, Forest Conservation and English minors), a veteran of St. Michael's orientations over several years, agrees. "It's such an amazing week, no matter what goes wrong or whatever happens," she says. "Everyone screams until they lose their voices – everything is just so extreme and it's just so fun."
The thrill of the week's activities introduces new students to a community of care and support. Coleman remembers Orientation for the way "it makes you feel a part of something bigger, but not intimidating," a quality he did his best to communicate to new students when serving as an orientation leader and residence don in later years. "Everyone's your family," he says. "It's gotten better every year."
Brennan Hall provides a setting for Paul Nunez's (Bachelor of Arts: English major, Classical Civilization and Anthropology minors) memories of St. Michael's. "I really love how's there's a community within the Coop," he says, "very outgoing, encouraging strangers to join in the fun." Though he often spent late nights there hitting the books alongside his classmates, "we don't usually talk about what we're studying." The camaraderie grew irrespective of programs or disciplines.
Joseph Rossi (Honours Bachelor of Arts: International Relations major, History and Political Science minors) remembers this feeling of camaraderie in Brennan, and across campus generally at "move-in days, Dean's cup events, and great conversations in the residence or in the Coop."
"The college system is great at UofT, and I think it's an important experience," Rossi says. While students benefit from the larger University of Toronto setting, St. Michael's provides community and support on a smaller scale, something that students often mention as being uniquely valuable. "I think that St. Mike's is where I found my support network," says Michelle De Pol (Honours Bachelor of Science: Neuroscience specialist, Physiology minor). "I will remember the support that I felt from other students at St. Mike's most."
Julia Orsini (Honours Bachelor of Arts: Political Science major, English and Italian Culture and Communication minors) comes from a long line of St. Michael's grads, setting her memories of community on campus alongside those of her family. "It's true what they say, St. Mike's is a very tight knit community," she says, mentioning the Office of the Registrar and Student Services as giving her essential support throughout her undergraduate experience. "They were really there to listen and hear what was going on, not only in my academics but in life," she says. "They want to see you succeed."
Family is, of course, the word that keeps coming up in reference to the St. Michael's community—and that family only continues to grow. "I met my best friends here," Kate Friesen (Honours Bachelor of Science: Immunology major, Physiology and Biology minors) says. "Living in residence, we would go out—like half the floor would come to McDonald's to get a coffee at 1 a.m. to keep studying."
Echoing several of her classmates, Friesen says the most memorable thing for her about St. Michael's is "how welcoming everyone was, and how supportive the whole community was, and how fantastic the people were."
Dr. Stephen Tardif is an Assistant Professor in the Christianity and Culture Program at the University of St. Michael's College. He also offers courses in the Book and Media Studies Program. This spring, Dr. Tardif was named as co-editor of The Hopkins Quarterly, an international journal of critical, scholarly, and appreciative responses to the life and work of Gerard M. Hopkins, S.J., as well as to those of his circle.
---
Reading Hopkins in Quarantine
By April, the poet was already sick; in June—just six weeks shy of his forty-fifth birthday—he would succumb to an infection for which, within a decade, there would be a widespread, life-saving vaccine. The death of the Jesuit poet, Gerard Manley Hopkins, from typhoid fever in 1889 appears to present a number of grim contrasts: a young man cut down in the prime of life, who dies from a soon-to-be cured disease. And yet, as his illness worsened, Hopkins' mood seemed to lighten: the last letters to his family offer consolation, his reported last words, "I am so happy," offer inspiration.[1] And his last poem, which he sent in April to his best friend, Robert Bridges, offers an "explanation"—this, indeed, is the poem's last word. Although typhoid is certainly very different from the pandemic we face today, we can take a lesson from Hopkins about how to endure both the disease itself and the disruption it continues to cause, especially from his final poetic achievement.
This poem, a sonnet entitled, "To R.B.," is, in fact, addressed to his best friend, and it ended what Bridges later recalled being "a sort of quarrel" between them, one precipitated by a joke and some hurt feelings.[2] Hopkins had teased Bridges about the small run of a forthcoming collection of his poems; Bridges parried with a reminder that Hopkins had published virtually nothing at all; with the peacemaking poem that Hopkins sent his friend, he provides a kind of alibi for his silence. Hopkins, who had only sporadic poetic inspiration for years, turns this privation into an invitation to imagine the very impulse that he lacks. The result is one of the most successful examples—and accounts of—poetic creation in the English language.
Hopkins' poem is thus a reminder of the abilities that we possess, even in times of quarantine, confinement, and infirmity. While we might not all have be able to describe the artist's creative act, we do have the power to maintain and renew the social bonds between us. While the sonorous, Latinate rhyme-words which end the poem —"inspiration," "creation," and "explanation" (ll. 10, 12, 14)—might seem to rise with the first two words but fall with the last, this word is really its pinnacle. After all, this explanatory poem, which reconciled friends who would soon be separated by death, precipitated the experience of inspiration that it captures so well. Above even the poetic muse, then, Hopkins elevates our power to write letters, make phone calls, and send emails to the family and friends from whom we have been separated—or estranged.
But there is another lesson to take from "To R.B." In a winning, lyric passage from her first novel, Housekeeping, Marilynne Robinson describes a counterintuitive relationship between presence and absence:
For when does a berry break upon the tongue as sweetly as when one longs to taste it…and when do our senses know anything so utterly as when we lack it? For to wish for a hand on one's hair is all but to feel it. So whatever we may lose, very craving gives it back to us again. And here again is a foreshadowing—the world will be made whole.[3]
Hopkins, too, turns his lack of inspiration into the subject of his poetry; the absence of that affect becomes the thing which he describes in verse. The poem confirms the otherwise paradoxical insight of the French philosopher and mystic, Simone Weil: "Every separation is a link."[4]
Sooner or later, the restrictions and precautions which have been adopted during this pandemic will fade, and we will no longer measure the minima of social distances or the concavity of curves. But our appreciation for the things and the people that we miss—those that will be restored and those that won't—need not wait on any government policy or public health finding. As Robinson reminds us, "the world will be made whole." Until then, in the "winter world, that scarcely breathes that bliss," (l. 13) we can yield explanations to each other and embrace the strange gift of separation which is already a foretaste of that ultimate completion.
---
[1] See Paul Mariani, Gerard Manley Hopkins: A Life (New York: Viking, 2008), 425.
[2] Mariani, 418.
[3] Housekeeping (New York: Bantam Books, 1982), 152-153.
[4] Gravity and Grace, trans. Arthur Wills (Lincoln: U of Nebraska P, 1952), 200.
---
Read other InsightOut posts.
Dr. Mark McGowan is a Professor of History and Celtic Studies, and the Interim Principal of the University of St. Michael's College for the 2020–2021 academic year. Dr. McGowan is an historian renowned for his work on the Catholic Church in Canada and the Great Irish Famine, as well as the lasting impact that the Famine's mass migration had on Canada.
---
---
Explore other InsightOut posts.
Michael O'Connor is Associate Professor, Teaching Stream, in the Christianity and Culture program and Book and Media Studies. His research interests include music and liturgy and he is director of the St. Michael's Schola Cantorum and the college Singing Club.
---
Saturday night, Sunday morning
Saturday night
You were lucky the get tickets for the Tafelmusik late-night concert. You arrive an hour early for check-in, as required, and stand in a well-spaced line in the cordoned-off section of now pedestrianized Bloor Street. Your mask is inspected, your temperature taken, you are asked some routine questions about your health (all rather reminiscent of flying to the US in the old days—when we could do that), and are then directed to your seat, four seats away from the next person, empty rows in front and behind. The tang of bleach competes with wood polish. At least there's space to put your coat, scarf, and mitts (it has been an especially cold March). You nod at your nearest neighbours, an indistinct gesture that could mean "Why on earth are we here?"
The tiny orchestra is spread out over the whole dais. The string players are all wearing masks, the harpsichordist is wearing gloves, and the oboist is inside a plexiglass booth, standing on a disposable absorbent mat. The choir, of course, has been furloughed—they are supervectors. According to the program notes, which you read on your phone, you'll be hearing music from seventeenth-century Venice composed in thanksgiving for deliverance from the plague. The oboe gives a note and the strings begin tuning up; at this sound, neither music nor noise, you shiver with unpremeditated delight. It has been almost a year since you heard any live music—other than the neighbour's daughter practising clarinet. You realize in that instant how heartsick you have become with the diet of autotuned, click-tracked, virtual ensembles.
You can't take you eyes off the three-dimensional, flesh and blood performers. They make occasional eye contact with each other at beginnings and endings but for the most part, like geese in formation, they sense together the music's flight, bobbing and weaving as one. Carried along with them, your spirit soars, your pulse quickens. Behind your mask, you chuckle with nervous joy. They play for an hour (no interval, no washrooms, merchandise for sale online only) but it passes in moments. Your final applause is exuberant, reverberant, as you try to fill the space with the appreciation of an absent crowd.
Sunday morning
At St. Basil's, you join the ticket-holders for the 11:07 mass ("enter through the west door, please stand on the red dots"), where your mask is inspected and your temperature taken. Once the 10:30 mass is over, you file up the stairs into church. Household groups sit together; others sit in isolation. You choose a spot in the sightlines of the camera live-streaming the mass on the parish's YouTube channel. Your mother will be watching ("No, not lingering adolescent guilt," you insist: "it will lift her spirits to know she has a proxy at mass"). You greet parishioners whose names you now know from Zoomed faith-sharing sessions. Stilted remarks are exchanged across the voids but, like teenagers, you have learnt to save your most vulnerable conversations for social media. Gloved sacristans lay out all the necessaries next to the altar; there will be no servers.
The entrance hymn is sung by an unseen cantor and although the words are projected onto two large screens, you are encouraged only to hum along quietly ("Singing is worse than coughing"). This suits you, since you are a reluctant singer—unless it's "Come all Ye Faithful," "Amazing Grace," or that bit from the Mass of Creation that everyone knows. You recall the choir director who insisted that singing is all health benefits and no side effects—you wonder how he's enjoying his humming. Readers proclaim the scriptures from individual iPads. The priest's homily is polished—which is not surprising given the number of times he has preached it today. Occasionally he turns to the camera to address the over-60s watching from home. He looks tired. You enjoy the reminder that the collection basket has been stood down ("temporarily, of course"), and nag yourself (again!) to go online as soon as you get home to make your donation.
Bread and wine are prepared at the altar. The organ plays softly, a half-disguised melody accompanied by the clink of the cruets on the chalice. The sight of the empty seats conjures up the parishioners who normally occupy them, and your mind's eye is flooded with images of warm, colourful, singing bodies. In among them, you wonder if you really do see faces of angels, apostles, martyrs—a shimmer of countless holy ones.
Communion is a regimented, high-alert manoeuvre. You make your way forward biddably. Against all reason, you lower your mask. As the social distance collapses to near-zero, the minister deftly drops the host onto your well-scrubbed hands. You exhale your Amen. Back in your seat, you savour communion. You think of those you love, those in need, those who have not made it this far. While the invisible cantor reminds you to taste and see how good the Lord is, your prayers rise on clouds of Purell and latex powder.
After the closing devotionals (St. Michael has been joined by St. Blaise and St. Roch), you leave the church in an orderly fashion ("exit through the east door"). The organ postlude is almost loud enough to drown out the sound of disinfectant being sprayed on the pews as the church is made ready for the 11:44 mass, the last one before the lunch break.
On the long walk home, your mind is a-chatter: yes, togetherness is in your genes, primates love to sing and laugh together, to feast and embrace. But as a rational primate, you have been hearing for months now that your neighbour is a potential biohazard—that you could be a biohazard—and that the only safe space is the digital universe, where viruses are metaphors.
When you get home and inside, you slump against the door, pull off your mask and take several long breaths. You're exhausted. You're blessed. You just might be hungry (you're never sure these days).
The lockdown was not easy; but the opening-up feels much harder.
Sources
Guidelines for rehearsals and concerts during the pandemic have been issued by the German Orchestra Association's Health and Prophylaxis Working Group and by seven orchestras in Berlin. Two bodies in the US have produced guidelines for the celebration of sacraments: the Thomistic Institute in Washington and the Federation of Diocesan Liturgical Commissions. An alliance of singing groups sponsored a webinar on the near future of singing.
---
Read other InsightOut posts.
Silvia Vong is Head of Public Services at the John M. Kelly Library and oversees the Access and Information Services department. Her research interests include critical reflective practice in academic librarianship. Currently, Silvia is a doctoral student at OISE in the University of Toronto working on research related to equity, diversity, and inclusion issues in higher education.
---
A Critical Reflection on Virtual Libraries
In my first year of the library and information science program at Western University, we were introduced to the idea of a code of ethics in librarianship. A code of ethics guides the values of a library professional and can manifest into actions such as advocating for open access or teaching critical thinking skills. Currently, the International Federation of Library Associations (IFLA) outlines six codes, and the one that holds the most weight for me is responsibilities towards individuals and society. This has led me to practice critical reflection in the classroom, and with our online library services.
While the coronavirus does not discriminate, people experiencing income inequalities, the digital divide, racism, and domestic violence have particularly suffered during this exceptional time. As the pandemic began, librarians began to critically reflect on access and service. Brookfield (1995) and Tripp (1993) offer insight into ways of critically reflecting, first by reviewing incidents and interactions, and then asking the following: What is the dominant view? How does this view silence other views? How does this dominant view ignore or serve dominant groups? How does it impact disadvantaged groups and what can we do to create a socially just structure to address this oppression?
In the first three weeks of the shutdown, I thought about how online access and research may inadvertently exclude some of our community members. Patrons may face financial stress during a pandemic and, in turn, not own laptops in good condition with proper software. Some patrons may not be home due to domestic violence, or be in places without Internet access. In addition, some of our patrons may not have the ability to access mental health services and other resources in the community that allow them to focus and succeed at learning. While e-books and online journals in some ways increase access, they can also create barriers to some of our community members. With social distancing restrictions in place, I struggled to find solutions that could help our marginalized community members.
As I continued to look for ways to be more inclusive, the University of Toronto was offering a session on COVID-19 through a diversity, equity, and inclusion lens. Income inequality and mental health were major themes of the presentation. However, the main takeaway was that under all the stress and anxiety that we all feel during this time, we need to remind ourselves to approach every decision-making process with empathy so that we can make socially just choices for our community.
My very inquisitive 4-year old daughter, Isabella, had overheard the webcast and peppered me with why, where, and how questions related to inequity and inequality in the university and the world. One evening, while munching away at her green beans with a furrowed brow, she paused suddenly, and her little face lit up. Isabella turned to me and said, "Mama, I know how we can make the world better. If we, and anyone with a little extra, could give it away…people with nothing would be safe from bad things." Oh my heart! My enlightened little one was absorbing my conversations and reflections on the ethical responsibility that we, as members of society, all have during this pandemic.
To put her idea to practice, Isabella and I identified a way to safely help others. We decided to donate to the Daily Bread Food Bank to give our "little extra" to someone in need. Isabella's reflective thoughts on the pandemic reminded me that while I could not make one big change to help others, I could still find several small ways to reach out and help our community.
---
Read other InsightOut posts.
Professor Emeritus Dennis Patrick O'Hara is the former Director of the Elliott Allen Institute for Theology and Ecology at the St. Michael's Faculty of Theology, where he taught from 2002-2019, and directed many theses in ecotheology and ethics. He was also an associate member of the graduate faculty at the School for Environment at the University of Toronto. In addition to teaching courses in ecological theology, spirituality, ethics, and sustainability, he has worked for the World Health Organization and Health Canada researching and preparing policy positions. He regularly delivers both popular and academic lectures in Canada and the USA but has also lectured in Europe and South Korea. Prior to becoming a theologian, he practised as a chiropractor and naturopathic doctor, and taught at colleges of both of those professions.
---
Moments of Grace and COVID-19
Basil of Caesarea, in Rule LV: Whether the Use of Medicinal Remedies is consistent with the Ideal of Piety, instructs that a serious illness can be sufficiently disruptive to our normal patterns of living that it can force us to consider the circumstances that led to our illness and to re-evaluate our choices so that we can once again align our life with the telos of God's creation. This opportunity can be identified as a moment of grace, on a religious level.
Thomas Berry notes that moments of grace can also occur on cosmic and historical levels, such as the dispersal of primary element via the explosion of stars or the development of photosynthesis. Throughout the 13.8-billion-year history of the universe, change occurs when systems reach the most tension that they can creatively endure. At that point, systems evolve irreversibly by transforming into a new level of order and complexity by resolving the dangerous tension in an unprecedented way. In many respects, we are at such a moment, in part due to the COVID-19 pandemic and in part due to an ecological crisis magnified by climate change.
The people who are suffering the most due to the ecological crisis with its complex interwoven array of hardships will undoubtedly be least able to withstand the consequences of the COVID-19 pandemic with its threats to personal health and reduced access to supportive infrastructures. Both the ecological crisis and the COVID-19 pandemic are anthropogenic crises on a global scale, and both require a commensurate response. This pandemic has demonstrated the enormous actions we will take when we decide to act for the common good as a single Earth community. Despite decades of exasperating delay to curtail climate change, when faced with this pandemic, nations rapidly instituted measures to restrict travel, pause economies, enforce physical distancing, and impose domestic isolation. Perhaps such a collective and purposeful response could become a rehearsal for addressing Earth's ecological challenges as we creatively seek ways of being that are mutually enhancing for us and the rest of the Earth community.
Pope Francis, in an interview with Austen Ivereigh from the University of Oxford concerning this pandemic, noted that the great uncertainty of this present moment is "a time for inventing, for creativity" because "every crisis contains both danger and opportunity: the opportunity to move out from the danger" through conversion, including "the decisive step to move from using and misusing nature." Ecotheology reminds us that we have a common origin and share a common sacred story with all of Earth. We need to reframe our choices to better align with the creative dynamics and the telos of that story for we will go into the future as a single Earth community or not at all.
---
Read other InsightOut posts.
Dr. Callie Callon is a New Testament scholar at the Faculty of Theology who has also taught at the undergraduate level for St. Michael's. She is an expert in ancient physiognomy, looking at how early Christians used appearances to praise or impugn others. Her book, Reading Bodies: Physiognomy as a Strategy of Persuasion in Early Christian Discourse, was published in 2019 by Bloomsbury Publishing.
---
Healing Moistly in Ancient Times
Recently, Prime Minister Trudeau rather infamously suggested that wearing masks during the current health crisis will help prevent the transmission of the virus through saliva, or, as he phrased it, by "speaking moistly" on others in close proximity. As cringeworthy as this "terrible image" is to a contemporary audience, it likely would not have evoked the same reaction in an ancient Mediterranean one. In this context the use of saliva was considered by some to be highly efficacious in treating a number of various ailments.
Perhaps the most famous examples of this are found in the New Testament, where Jesus is depicted as using his own saliva in conjunction with healing some sensory afflictions. In the Gospel of Mark Jesus heals a person with hearing and speech impediments through his touch, prayer, and by spitting (7:31-53). Visual impairments are healed by him with the assistance of a topical application of his saliva in two accounts. In Mark, Jesus spits directly into the eyes of a supplicant prior to laying his hands on him (8:22-26). In the Gospel of John Jesus forms a paste made from saliva and earth which he the applies to the blind man's eyes before instructing him to then go and wash in the pool of Siloam (9:6-7).
However, these were not the only people who were held to have regained their vision through the application of saliva in ancient texts. According to the first/second century historians Suetonius and Tacitus, the emperor Vespasian accomplished a similar feat through the use of his saliva (Vesp., 7.2; Hist., 4.81). Pliny the Elder, a natural historian from the first century, also attests to the use of saliva for ocular disorders, asserting that ophthalmia could be remedied by daily application of the spittle of a fasting person (N.H. 28.7). According to him, a fasting woman's spittle was considered an extremely effective treatment for bloodshot eyes (N.H. 28.22)
Beyond eyesight, Pliny further relates a tradition that seems to have held the application of spittle from a fasting person as a particularly effective treatment for a variety of different complaints. To cite but a few examples, it was thought that the application of this type of spittle behind a person's ear would soothe a disordered mind (N.H. 28.5), could be used to treat boils (N.H. 28.7) and to remove leprous spots (N.H. 28.7), and that a "crick in the neck may be got rid of by carrying fasting spittle to the right knee with the right hand, and to the left knee with the left" (N.H. 28.7).
Non-topical uses are also attested for a host of different ailments, ranging from warding off snakes to prevent poisonous bites (although should it enter their throats it purportedly destroys them [N.H. 7.2]), as a preventative against contracting epilepsy (N.H. 28.7), and as a means to secure the desired outcome of a healing incantation regarding foot pain, with the rather interesting stipulation that the accompanying words "must be recited sober" (Varro, Agr. 1.2.27).
Far from being a transmitter of health complications, in some ancient Mediterranean thought saliva was viewed as a means to resolve or even prevent them. While our present circumstances necessitate keeping our saliva to ourselves, there is still a wealth of actions drawn from the gospels that we can, have been, and should emulate: compassion, faith, love and care for others. And of course, social distancing (Mark 1:35; Luke 5:16; Matthew 14:13)!  
---
Read other InsightOut posts.
Sheril Hook, chief librarian at the John M. Kelly Library, tells the story of a University of Toronto professor calling her recently for help. The professor simply couldn't find the materials he was searching for—Syriac-Latin text editions for the Patrologia Orientalis series, as well as articles from Analecta Bollandiana. With just a little digging, she found them, digitized from the Pontifical Institute for Mediaeval Studies (PIMS) collection, which is housed at Kelly.
"U of T is one of the top research libraries in North America. I was confident I could find the materials," Hook says.
A library can be hard enough for an expert to navigate, so asking students to find resources remotely during physical distancing can be a challenge for those already stressed over papers, exams, and an uncertain summer.
In response, Hook and Noel McFerran, Kelly's Theology and Rare Books librarian, are hosting a virtual town hall on Wednesday, May 6 for students in the basic and advanced degree programs at the Faculty of Theology. The afternoon session is perfect timing for theology students enrolled in intersession courses. Eligible students have received an email with instruction on how to access the online gathering, and it will be recorded for anyone who cannot make the 3-4 p.m. time slot.
The librarians have three goals for the hour-long session, which will include a 15-minute presentation, as well as time for questions posted to the forum. First, they want to do a close look with students at the U of T catalogue, delving into some of the more advanced ways to search it to discover digitized materials.
"We'd like to show people how to find materials they didn't anticipate being online," Hook says.
Then, they will highlight materials that have been made temporarily available to students. While in this period of physical distancing due to COVID-19, for example, students can call on the HathiTrust Emergency Temporary Access Service.
The third thing McFerran wants to stress is that the Kelly librarians are constantly discovering new materials.
"Send us an email and ask us about availability," he says. "Just last week I had to say 'sorry, it's not available' to a request, but this week that material has been digitized, so I was able to help the student after all."
"This is a great new opportunity for learning," says Hook, who notes that Kelly Library plans to expand sessions in the fall semester to include undergraduate students as well. "It's important to feel comfortable in asking for help. If you can't find something, we will look for you, as we very likely have it."
Move-out weekend traditionally sees the mass exodus of 550 residence students moving into apartments, heading to the airport, or being picked up by mom and dad. It's a day of frenetic activity that includes tearful goodbyes, warm hugs of welcome and long line-ups of cars on St. Mary and St. Joseph streets.
This year however, the mass exodus took place in mid-March after the prime minister announced that everyone who could go home, should go home. By the time late April rolled around, the SMC Residence only had about 90 students left, mainly from countries where international travel was either restricted or financially prohibitive. So what's happening with these student now?
"St. Mike's is committed to housing students through the summer who don't have anywhere else to go," says Dean of Students Duane Rendle, "including students who weren't previously living here, but who now find themselves without options." Some of the students who took advantage of Dean Rendle's offer included about a dozen women from Loretto College.
The Loretto College Residence is located just across the street from St. Mike's and provides accommodation to 120 women during the academic year. Although Loretto is an independent college with their own staff and governance structure, their Catholic identity and proximity to St. Mike's have earned them the moniker of "SMC's sister College." In mid-April, St. Mike's agreed to provide housing for any Loretto students who were unable to return home, which has in turn allowed Loretto to close down for the summer. "It just didn't make sense for Loretto to keep their entire building open to house such a small number of students. We were more than happy to have them to join us here at St. Mike's," explains Dean Rendle.
The small community of summer students who remain are being housed in either Sorbara Hall or the Historic Houses. All rooms in Sorbara have their own sink, which cuts down on the need to share common facilities, and the Historic Houses already have small populations, which helps to maintain social distancing. Chartwells, the College's food service provider, is still providing food service to students, albeit in a takeaway form. Residents can purchase a "Dine on Campus" plan consisting of either 50 or 100 meals depending on their length of stay.
If you are a St. Mike's student with a precarious housing situation, email smc.residence@utoronto.ca for more information on summer rates and availability.
Ann Mathew graduated from St. Michael's College, University of Toronto,  in 2019 with a double major in English and Christianity & Culture. While an undergraduate, she served as an editor on Saeculum, the student peer-reviewed journal associated with the Christianity & Culture program. She has just completed her first year of the three-year Master of Divinity program at the Faculty of Theology. A member of the Faculty's Student Life Committee, she also sits on one of the subcommittees preparing for the coming visit by the Association of Theological Schools, the Faculty's accrediting body. 
---
Adjusting to the New Normal
Writing this draft in the glory of the Risen Lord, I am also thrilled to have completed my first year of the Master of Divinity program at the Faculty of Theology at St. Michael's College. Although this global situation of the COVID-19 pandemic has deeply affected all of our lives, taking a special toll on the state of classrooms, the fact that I had enrolled in a couple of introductory online courses at the Faculty meant I was quite prepared for the virtual classroom setting. That being said, this shift in one's surroundings was indeed surprising.
Being a commuter student, this change was admittedly rather welcome. To avoid rush hours and wind chills between home and campus for the second half of the Winter semester was an unexpected blessing in the present circumstances. The faculty and administration were rather prompt in addressing us about the changes that were about to take place. In light of the various final papers and deadlines, I recall the commute to campus to hoard up on library books before the closure. While many online resources have been made accessible to us by the university, there were still a few books that I needed to check out. My transit experience on March 16th was interesting, insofar as that, during what would have been an otherwise crowded morning commute, the TTC subways ran almost barren to the bones. Strategically planning my time between the Emmanuel College and John. M. Kelly libraries, I managed to bring home some 12 books. The ride home was eerie in that many at Union Station were homebound—luggage and neck pillow-clad, with no return date in sight.
The remaining four weeks of classes flew by and we all seemed to adjust to our Zoom meetings, despite technical difficulties with Internet crashes at home, screen shares and background noises. Given the limited access to research materials, my professors graciously agreed to deadline extensions, along with concessions to primary sources. Throughout my undergraduate years, the Kelly Library gave witness to my eremitic lifestyle as each semester concluded. This time, however, my family got to experience my two weeks as a recluse. Truth be told, I rose with Christ on Easter Sunday as I submitted my final research paper.
The whole world has more or less been brought to a halt. Each one of us plays a crucial part in maintaining normalcy, and the community at St. Mike's has helped me adjust to this new normal, especially during the most stressful time of the semester. Currently, I am awaiting the commencement of online courses in the summer. Until then, I am passing time by engaging in some leisure reading, creative writing, family prayer, card games and such. As Archbishop Cardinal Collins often mentions in his daily homilies, let us continue to demonstrate our "love for our neighbour" in these days of keeping to our homes. May we find inspiration in the most trivial of things, all the while getting a step closer in knowing ourselves and emerge out of this phase as finer human beings.  
---
Read other InsightOut posts.
Rev. Dr. Marc Doucet is an alumnus of the Faculty of Theology, graduating in 1980 with a Master of Divinity degree. He earned a Doctor of Ministry degree from St. Stephen's College in 2018. He is a Registered Psychotherapist with the College of Registered Psychotherapists of Ontario. He is also past Chair of the Education Standards Commission and past President of the Board of Directors of the Canadian Association for Spiritual Care. He currently serves as the manager and CASC Clinical Educator at Toronto's University Health Network.
---
Pastoral Care in the Midst of a Pandemic
I was sitting on the window ledge in the hallway of one of our ICUs checking in with one of my staff spiritual care practitioners to see how she was doing in the midst of COVID-19 and what support I could offer her and the rest of the team. As we talked she held a folded piece of white paper in her hand. After we chatted for a bit, she told me that she had an older male patient who had come in COVID+, was vented, and would probably die in the next few days. His adult son could not come to visit because he was quarantined. In checking in on his elderly parents who lived on their own, the son had found his father collapsed on the kitchen floor and his mother dead in bed from COVID. The piece of paper the spiritual care practitioner held was a letter written by the son: he had asked her whether, if he wrote a letter of goodbye to his dad, she would take it in and read it to him.
As I left her and walked down the hallway I was struck by the profoundness of the moment, and what it means, and calls for, to minister in the midst of a pandemic. I reflected on the strength and conviction she has to be able to walk into a patient's room and read such an intimate letter—a letter that will be the last contact a father has with his son—a letter that will have lasting impact on a son; to do this not once but to be called on again and again in the coming weeks. This has become a major role for us to play: to connect families with their loved ones because of "no visitor" policies. People are going to die without their loved ones there in their last moments of life, and this will make grieving more difficult and complicated for families and loved ones. But spiritual care practitioners will be there!
We often use images such as "being present with people"—"journeying with people"—when speaking about pastoral care. But the presence we're being asked to provide, the invitation to journey with patients during a pandemic, calls for something else from within. It's not so much about creating a therapeutic relationship, drawing upon psychotherapeutic modalities for interventions (as important as all of these are); but to read a letter to a dying patient from their loved one requires a deep personal spiritual well, out of which flows this desire and willingness to "show up" and journey with, not with theory and knowledge to support us, but with a sense of commitment and purpose in our own lives.
I hear echoed in our work the words of Paul in Philippians when he speaks about the Christ event: He "did not regard equality with God…but emptied himself…taking on human form." There is something incarnational about this work. It is literally giving "flesh"—not from some distant, safe place (phone, FaceTime, etc.)—to minimize the distance, the safety, and to enter, not only experiences, but literally into patient rooms, and nursing stations. In the midst of a pandemic spiritual care practitioners are leaving their security and walking into the devastating humanity of others.
---
Read other InsightOut posts.
Dr. Reid B. Locklin is Associate Professor of Christianity and the Intellectual Tradition at the University of Toronto, a joint appointment with St Michael's College and the Department for the Study of Religion. His research focuses on a range of issues in Comparative Theology and Hindu-Christian Studies, particularly the engagement between Christian thought and the Hindu tradition of Advaita Vedanta. He also writes on the scholarship of teaching and learning in theology and religion.
---
Catholics and Hindus, Together Alone
Like many Toronto Catholics, I began my observance of Holy Week this year in front of my family's television, watching the Cardinal's celebration of Palm Sunday in St. Michael's Cathedral. A little over a week earlier, on March 27, I sat transfixed in front of my laptop computer as the pope pronounced a special Urbi et Orbi blessing to an eerie, empty St. Peter's Square. My devotional life has moved nearly entirely online.
Catholics, of course, are not unique in this respect. Consider an "e-Satsangh" hosted on Facebook Live by the New York City-based Hindu movement Sadhana on April 2. In this event, a pandit offered a ritual puja in his apartment, presenting Sanskrit verses, water and other offerings to several Hindu deities well suited to the present crisis. These included the elephant-headed god Ganesha from a local temple in Flushing, New York; Arogya Lakshmi, the Goddess in the form of mother, health and power; and Sudarshana Vasudeva Dhanvantari, the god Vishnu in the form of a medicine healer. Following the puja, from a different apartment, one of Sadhana's co-chairs guided virtual participants in a short meditation and hymns for the flourishing of all living beings. Discussion followed, ranging from the visceral—one participant sought advice on grieving the loss of a friend to COVID-19—to broader questions of advocacy and political organization. The focus here was on action: pragmatic service to those who are vulnerable, and also ritual action for their health and well-being.
Still more direct is the approach taken by residents of the Indian city of Mumbai, according to a widely circulated report. There, it seems, the Novel Coronavirus has been personified as an antigod or demon (asura). On the eve of the popular festival of Holi, effigies of this antigod—called Coronasur—were created and ritually destroyed, in an effort to halt the virus.
As a Catholic, I admit some discomfort with these rites, at several levels. But, also as a Catholic, I am obliged to approach such discomfort with an attitude of dialogue and exchange, rather than fear or condemnation. What might I learn from my Hindu neighbours about being a person of faith in this time of pandemic?
I think that the examples of Sadhana and even the Coronasur effigy offer an important reminder that Catholics, no less than Hindus, believe in the authentic power of ritual prayer. When Pope Francis raised the Blessed Sacrament and pronounced the Urbi et Orbi blessing on March 27, he was flanked by two icons that had defeated plagues in the past, Mary Salus Populis Romani and the Crucifix of San Marcello. This was a spiritual blessing, to be sure, an indulgence for those unable to receive the Rite of Reconciliation. But it was also an invocation of the power of God to intervene on behalf of those who are sick, and to arrest the devastation of COVID-19.
In the present crisis, some voices on the secular left and the religious right have called persons of faith to make a false choice: to follow the recommendations of public health officers, or to trust in the power of our shared prayer. Most Catholics, like most Hindus, refuse this choice. We embrace both the best science and the deep wisdom of our ritual traditions.
And so we vacate our churches and temples, and even St. Peter's Square, to "flatten the curve." But that need not, and cannot, stop us from persisting in our prayers. In this, Catholics, Hindus and many other others stand together, even while we are alone.
---
Read other InsightOut posts.
Dr. Christopher E. De Bono is Vice President of Mission, People and Ethics for Providence Health Care (PHC) in Vancouver. A practical theologian, a Clinical and Organizational ethicist, and a certified Spiritual Care chaplain, Christopher earned his BA and PhD at St. Michael's.
---
A Novel Ritual for a Novel Virus
In the densely apartment-laden West End of Vancouver where I live, a ritual erupts every night at 7, when for between three and five minutes, people open their windows, go to their balconies, or congregate at a safe distance on the rooftops of their buildings. Why? To make a lot of noise.
Some clap, others shout. Many just bang kitchen pots and pans. Some even bring loudspeakers and drums and beat out a rhythm.
The result, which you might think should be cacophonous, is neither harsh nor discordant, but almost harmonious. I find it strangely comforting. And it has become something I prepare for every night.
But before I decided to become an active participant, I first heard this now-ritual noise-making on my walk home late in the evening. It was early in this crisis. After a long day working in health care to "flatten the curve" and to plan for those who would soon arrive at our hospitals with the novel corona virus, I wearily headed home for some much-needed rest.
As I left the hospital, I found myself surrounded by the noise of this novel ritual that has emerged as a reaction to a novel virus. Immediately I felt deeply happy, more resilient. I felt proud to hear the community acknowledge so many courageous frontline staff in acute and community care, so many researchers seeking solutions, and so many long-term care staff courageously limiting the spread among those individuals most at risk.
As a senior leader at Vancouver's Providence Health Care, a Catholic health system famously known for its downtown St. Paul's hospital and its long history of innovative work with marginalized groups, I already felt called to do my best. I also already knew the seriousness this novel virus posed and continues to pose.
So while we—and so many health care and essential care workers across the country—continue to work tirelessly to prepare for the surge, planning for the worst while hoping for the best, I take solace in this noisy and celebratory end-of-day ritual.
As a practical theologian, I am reminded of what I learned during my undergraduate and post-graduate student days at St. Michael's: Rituals bring comfort. Rituals help us find meaning. Rituals bring connection. Rituals also give us a sense of control, because they are predictable.
Right now, we need all four of these things. This new virus has disrupted our comfort and has destabilized our sense of who we are. It has interrupted our very ability even to be physically close to human beings. It has increased our feelings of helplessness. And so much more. And this is why I am grateful for the creativity, hope and affirmation this new ritual offers.
A novel virus needed a novel ritual.
---
Read other InsightOut posts.
Fr. Gustave Noel Ineza, OP, is a doctoral student at St. Michael's Faculty of Theology. Born and raised in Rwanda, he lived through the 1994 genocide against the Tutsi and went into exile for a month in what was then Zaire. His family left the refugee camps and returned to Rwanda after three members of his family developed cholera. He studied in the minor seminary and joined the Dominican Order in 2002. He studied Philosophy in Burundi, and Theology in South Africa (SJTI/Pietermaritzburg) and the UK (Blackfriars/Oxford). Ordained in 2014, he worked for Domuni (www.domuni.eu) and was a chaplain to university and high school students. In 2018, he came to Canada to pursue studies in Christian-Muslim dialogue. He is currently reading on post-colonial approaches to the taxonomies assigned to religious traditions (Muslims and Christians) by colonial powers in Rwanda.
---
In Solidarity with the Suffering
When it was announced in Canada that COVID-19 was knocking at the door, multitudes rushed to shopping malls to buy as many provisions as they could, to be "prepared" for the pandemic. One item in particular was a major target of the worried crowds: toilet paper. Looking at images of people with trolleys full of toilet paper, one thought came to mind: "People are planning to eat a lot."
I was reluctant to write this post because it is not easy to introduce a distressing subject in the middle of a global lockdown caused by a pandemic. It would be adding distress to distress. However, anyone interested in humanitarian crises has to know that disasters differ in intensity.
As I write this reflection on April 7, the whole world has started commemorating the Rwandan Genocide against the Tutsi, one of the worst genocides of the history of the world. Twenty-six years ago, in 100 days, about a million people died in a genocide, yet the rest of the world seemed disinterested by — or unaware of — what was happening there. Nations sent contingents of soldiers to Rwanda to remove their citizens from what the world knew to be genocide while at the same time trying to ignore the plight of the Tutsi for reasons no one has yet managed to logically explain to me.
After the genocide, masses of Rwandans moved to what was then Zaire – now, the Democratic Republic of Congo – seeking refuge. For a couple of weeks, we thought the world did not know that Rwanda existed. I was 11 years old.
Today, as the world closes in on itself to fight a ruthless pandemic, it is easy to forget there were ongoing crises around the world before COVID-19. No one forgot, I suppose, that Syria was in the middle of a bloody war, that Yemen never saw the end of another almost internationally ignored horrific conflict.
As a young child in Rwanda during the genocide, I would spend the day looking up at the sky to see if planes would bring United Nations troops. A few months later, in the refugee camps, I saw UN workers and knew we would get food soon if cholera did not first decimate my family, as three members were already infected. There was hope because, at that age, I knew that there were not so many crises going on in the world. I can imagine there is nothing as frightening as knowing that you may die soon of hunger or be killed, and that no one will even know about it because the whole world is afraid of something you consider a minor threat to you in light of all the other challenges and threats you face. Today, the UN relief agency UNHCR and other humanitarian organizations are reminding people that crises are still happening around the world and that charitable people should not forget those who are hungry, in refugee camps,or being persecuted because they belong to minorities.
Consider this pandemic as experienced by poverty-stricken families in extremely poor countries. After the confinement began in Canada, it took only a couple of days to have African countries announce total lockdowns. In most African countries, a lockdown means staying inside your compound-house, your hut, or just in a small house that hosts more than eight people. A five-week confinement without a job for a family of five is nothing less than a death sentence. Fortunately, some countries have started distributing food, but very few people manage to get it. Worse, all those without homes and who had relied on charitable people's provisions will have to find other means to feed their families. The city of Cairo has announced that the famous charity tables (mawa'ed al rahman) that adorn the streets during Ramadan for poor people to eat after a day of fasting were not going to be set this year. Having been in Cairo during the 2012 Ramadan month and having shared food at Al Abbasiah and Midan Al Tahrir with people from all strata of society, I understand how this will impact poor communities.
It would be inconsiderate to end without mentioning another shared worry for African people around the world. Two French doctors, Dr. Jean-Paul Mira, head of the Intensive Medicine and Intensive Care units at Cochin Hospital, and Professor Camille Locht, director of research at INSERM, discussed on a French talk show the plausibility of testing COVID-19 vaccines on the African continent. The suggestion raised an outcry from many who did not grasp there are many other places where testing is in progress. The overall perception from both ordinary people and many African celebrities, including the WHO's Director-General Mr. Tedros Adhanom Ghebreyesus, was that Africa would once again be that continent where people are considered lab-rats, where foreign countries go to test their unsure economic and political theories, drugs, or just to dump hazardous industrial wastes. The WHO Director-General called those French doctors' attitudes a colonial hangover. Whatever intention those doctors had, their statements were inappropriate enough to worry an entire continent and all those who care for its inhabitants. Would that mean that when a vaccine is finally discovered African countries will still need to overcome trust issues before making it available to their people?
As we struggle to accommodate the strenuous new routines caused by home confinement, let us think of all those dealing with COVID-19 while facing greater and deadlier calamities. May solidarity with those who suffer be the major lesson we may take from these distressing times.
---
Read other InsightOut posts.
Alison More came to St. Mike's from the Centre for Medieval and Early Modern Studies at the University of Kent, where she designed and taught core courses on Latin and palaeography. She studied Latin in Rome with Reginald Foster, and has further developed her skills through teaching and research fellowships at Harvard, the University of Edinburgh, and Radboud Universiteit. A passionate Latinist, Alison is interested in alternative interpretations of absences and inconsistencies in the historical record. In particular, her research investigates the intersections between social and religious culture in Northern Europe from 1250 to 1450.
---
Sancta Corona, ora pro nobis
Medieval saints were often hailed as powerful intercessors in particular situations. Even today, St Anthony of Padua is a faithful helper for finding lost things; St Apollonia helps those in dental distress; and St Joseph of Cupertino is invoked by students taking exams. Recently, St Corona has re-entered popular religious consciousness as a protector against plague, pandemics, and infectious disease. After years of relative obscurity, Corona's relics are now on display in a reliquary in Aachen Cathedral in Germany. Also, versions of her legend have been re-written for the Internet. While she is undoubtedly happy to intercede for the sufferings of the earthly Church, our health was not one of Corona's traditional concerns. Her story is an interesting example of the ways in which saints' cults adapt in accordance with the social needs of the day.
The tales of early Christian martyrs are generally formulaic. They contain little precise information and emphasize the gruesome deaths of their subjects. Corona's tale is no exception, and we have little historical information about the saint. Her date of birth has been placed anywhere between 161 and 270 CE. She was married to a soldier named Victor at around the age of 15 and martyred one year and four months later. The Bollandist catalogues record more than 50 manuscripts of her vita, but all seem to be brief. Her short Passio in the Acta Sanctorum tells us that Corona's profession of her illicit faith was an act of solidarity with Victor. After refusing to renounce Christ, Corona was tied to two trees, which her captors had bound together. When her tormentors cut the trees apart, Corona was ripped in two. Victor was then beheaded.
Until the current pandemic, there was little to connect Corona to viruses, plagues, or illness. Instead, her cult which existed primarily in Italy and the German regions appears to have been associated with the pursuit of fortune. Her name "Corona" is Latin for crown. In his work on treasure hunting, Johannes Dillinger points out that "corona" or "crown" was also the name given to a unit of currency in several countries. Whatever the reason, Corona found herself being invoked as the patron of treasure seekers. Dillinger points out that "Corona books," texts midway between prayers and spells, circulated widely. Like prayers, they directed the supplicant to request Corona's intercession. Like spells, the texts often seemed to depend on specific rituals and were even tailored to the amount of money in question. Later Corona texts even included methods of divining the lottery numbers. Not surprisingly, the lottery soon became another area of Corona's patronage.
There does not appear to have been any association between Corona and plagues until 2020 when a virus that shared her name showed modern society to be less than invincible. Like our ancestors, our response was to seek divine aid and find a saintly intercessor as patron. Saints such as Roche and Sebastian were frequently invoked for protection against the plague in the 14th century. Their counterpart, the 12th-century St Rosalia of Palermo was called upon during an outbreak of illness in her native city during the 17th century. Notably, Rosalia has recently been featured in The New York Times as "The Saint Who Stopped an Epidemic on Lockdown in the Met." In our current hour of need, those with an interest in saints discovered the existence of St Corona. As has been true of the cult of saints throughout Christian history, her devotees found a suitable association to declare her informally a patron of a crisis affecting the modern world. Her relics in Aachen, originally intended for a display on medieval metalwork, became a focal point for prayer and intercession. After several hundred years of relative quiet, she found herself being called upon as an intercessor.
Saints cannot exist in isolation. Instead, like all aspects of popular religion, their cults adapt to meet the needs of the society that venerates them. Throughout Christian history preachers and hagiographers have included imagery, allegory, and etymological devices based on saints' names to communicate particular messages. The cult of saints has long illustrated the ways in which devotion could be incorporated into daily life. The case of Corona is no different: her name attracts attention and there is no reason to doubt her intercessory power. Perhaps this Easter Vigil, she will quietly be added to our litanies: Sancta Corona, ora pro nobis.
---
Works referenced:
"De SS. Victore milite et Corona martyribus in Ægypto," AASS, May, t. III, pp. 265-67.
Johannes Dillinger, Magical Treasure Hunting in Europe and North America (London: Palgrave Macmillan, 2012).
---
Read other InsightOut posts.
Dr. Felan Parker is an Assistant Professor in the Book & Media Studies program specializing in digital media, video games, and media industries. His current research explores the production, distribution, and reception of independent or "indie" games.
The profile picture you see is Dr. Parker's self-representation in the game Animal Crossing: New Horizons.
---
Comfort Games
Given the requirements of social distancing, it's not surprising that people are turning to art and media of all kinds for much-needed escape. Video games are no exception: the industry is experiencing a not-insignificant sales bump, and game scholars and health experts are highlighting games as a way to stay connected and ease loneliness.
When we think about video games and escapism, most likely what comes to mind are action-oriented games of spectacle and hyper-masculine violence, and indeed those kinds of games loom large in the industry and culture of games. When I teach my first-year and fourth-year game studies seminars, part of the goal is to challenge this narrow mainstream conception of games as a cultural form. In that spirit, here are some reflections on three games in which I've found comfort and escape.
Animal Crossing: New Horizons, the latest entry in Nintendo's popular franchise, was serendipitously released just as social distancing measures came into effect. New Horizons has resonated widely thanks to its gentle, colourful simulation of small town life (with anthropomorphic animal neighbours), its local and online multiplayer mode, and its "invest and express" customizability. I've been playing with my partner and six-year-old, and dressing up our cute little avatars and homes, sending in-game messages and gifts, and running around collaborating on projects together has been a joy. Part of what makes Animal Crossing so compelling is that it never ends, reliably changing in real time with the seasons; an ideal virtual getaway for an uncertain world (albeit premised on a peculiar utopian fantasy of resource extraction and consumerism).
A Short Hike, by Toronto game developer Adam Robinson-Yu, is a delightful pocket-sized world that takes significant inspiration from Animal Crossing but can be played in just an hour or two. The player takes the role of a young bird-person searching for cell phone reception in a provincial park. Along the way, there are numerous quirky characters to chat with, errands to run, and secrets to discover. The game shines in its ability to cultivate curiosity and encourage exploration, reinforced by the relaxing musical score and wonderfully pixelated natural environment. The hiking and climbing is complemented by a flying/gliding system, and I found the feeling of soaring across the landscape below deeply satisfying in this period of confinement, in particular during the game's unexpectedly poignant climax.
The free browser-based tobogganing game Sanki is one of the purest distillations of that same feeling of speed and movement I've found in video games. Polish indie developer Krystian Majewski strips away all extrinsic goals and story until all that's left is the hill, the snow, and the sled. The game is tiny, but has tremendous clarity of purpose in its muted palette of ultra-minimalist pixels and limited controls, perfectly capturing the serene sense of velocity I strongly associate with childhood winters in the Gatineau hills. The music is a bit giddy, so I turn it off and imagine the stillness interrupted only by gasping laughter. Each Sanki run is over in seconds, but I keep coming back to it for just one more.
Although quite different in form, content, and mode of production, each of these games offers an accessible, easy-to-play escape into gentle, comforting imaginary worlds. This is not to dismiss more fantastical and spectacular forms of escapism, but in this strange, liminal moment in time there's something special about video games that playfully defy cultural expectations and embrace the simple pleasures of nature, movement, and everyday life.
Animal Crossing: New Horizons can be purchased digitally or physically for Nintendo Switch.
A Short Hike can be purchased digitally for Windows, Mac or Linux.
Sanki is playable for free in an ordinary web browser.
---
Read other InsightOut posts.
Because public masses have been cancelled due to the coronavirus pandemic, Dr. Darren Dias, O.P., has shared his homily for Easter.
Dr. Dias teaches in St. Michael's Faculty of Theology, specializing in Trinity, Religious Diversity, and teaching methods. He is currently working of a SSHRC funded project with colleagues Gilles Routhier (Laval) and Michael Attridge (St. Michael's) entitled: "One Canada Two Catholicism: Divergent Evolutions in the Catholic Church in Quebec And Ontario, 1965–1985."
---
Seeing the God of Life
Easter Morning: John 20:1-18
The resurrection narrative of John's Gospel account centres around the words "saw/look." In the lection today we hear multiple instances. Mary Magdalene arrives in the dark, sees the stone removed from the entrance from the tomb and runs. The beloved disciple sees the wrappings in the tomb, but does not enter; he stops at the entrance. Peter goes into the tomb and sees the wrappings and the cloth rolled up. And then the beloved disciple enters the tomb and sees and believes. Mary stands outside the tomb weeping, and looks in and sees two angels there; she turns and sees Jesus but does not recognize him. And what are Jesus words to her?: "Whom are you looking for?" And when Mary realizes that she has encountered the risen Jesus she declares: "I have seen the Lord."
The contrast of light and darkness, blindness and sight runs throughout John's Gospel account. Today we discover what, ultimately, John is speaking of: the darkness of Good Friday to the brightness of Easter; from Mary initially arriving at the tomb in the dark, a darkness that left her unable to see, to her encounter with the light of the risen Christ that enables her to declare: "I have seen the Lord."
Mary's declaration is not only testimony of the man Jesus being raised from the dead, but a witness to something more. Indeed, the God and Father of the risen Lord is our God and Father, too. A new relationship has been established in the cross and resurrection that we have all been made children of God: "I am ascending to my Father and your Father, to my God and your God."
Celebrating Easter during the global COVID-19 pandemic raises many questions for us. Some of us stand at the entrance of the tomb staring in; some are looking at the linens confused; some have witnessed miracles and are still unsure of what's going on; some have had a profound encounter with the Lord and don't know which way to run. Each of us is on a unique journey of faith, a journey that is a constant back and forth from the darkness of Good Friday to the light of Easter. We all stand in the empty tomb this morning and ask ourselves: what's going on? What could this mean?
In the midst of a health crisis that has resulted in suffering, illness, anxiety, and death, a situation that has affected every aspect of our daily lives —even our ability to celebrate Easter as we normally do—it may seem difficult to find God. But our narrative today reminds us that we are often unaware that what we are looking for in right in front of us. Like Mary who is looking for the dead body of Jesus when she is staring right at it—fully alive. The resurrection surely teaches us that ours is a God of surprises. None of Jesus' followers ever expected him to be crucified, and even less could they imagine a resurrection. The God of life is often revealed in the places and spaces beyond any expectation or imaginings.
Today we stand at the entry of the empty tomb, the linens are wrapped up, and we don't quite know what to make of things. All the resurrection accounts we read this Easter season are the stories of coming to see with the eyes of faith, whether Doubting Thomas next week or the Emmaus narrative the week after.
This morning the reality of the empty tomb confronts us. The experience of the risen Lord and the reality of COVID-19 empower us to see the world and our own lives like never before; to declare: I have seen the Lord.
Dr. Jean-Pierre Fortin is Assistant Professor of Practical Theology in the Faculty of Theology. Dr. Fortin teaches the Theology of Ministry and Reflection Seminar classes and also oversees field placements, an essential aspect of the Master of Divinity and Master of Religious Education programs at the Faculty. His research includes work in ecumenical dialogue.
---
Challenging Our Usual Ways of Living
According to the Gospel of John, when Jesus is brought before Pontius Pilate, he tells the Roman governor: "For this I was born, and for this I came into the world, to testify to the truth. Everyone who belongs to the truth listens to my voice" (John 18:37, NRSV). Jesus was born, came among us to bear witness to the truth. For Christians, who profess to be followers of Jesus, a fundamental task and challenge is to bear witness to Jesus. As it invites us to experience and celebrate the mystery of Christ's Passion, death and resurrection in particular fashion, the Lenten/Easter season is a most suited time for us to reflect on the quality of the witness we bear to Christ.
The current COVID-19 pandemic has so challenged our usual ways of living, relating to, and serving one another that we are summoned to be creative and devise new ways of being faithful disciples of Christ. What does it mean to bear witness to Christ, celebrate and give praise to him in times of social distancing and isolation? How is the truth about the human condition (flaws and blessings) unveiled when humankind is confronted with challenges such as a global viral pandemic?
The recent closing of the USMC campus and the transfer of courses to online platforms have enabled me to witness both the turmoil that such a sudden change creates: administrators, professors, staff and students struggling to learn how to give/take courses, hold/participate in meetings, and host all sorts of academic activities online. The cancellation or postponing of so many public events, lectures, conferences, liturgies—even pub nights—led me to perceive that this year's Lenten season would in a very real sense last much longer than 40 days. The extent of the transformation to which my working environment was being subjected fully came home when I realized I no longer had access to campus libraries and my office. At the same time, I have also witnessed how instructors and students have managed to break through technological walls to recreate communities of learning that enable insightful reflection and sharing.
In a time such as this, when we are likely to feel deeply unsettled, inadequately equipped, and summoned to take initiative and exercise leadership in unprecedented ways, we may relate to Pontius Pilate, who admits to being profoundly challenged by the person and words of Jesus when he responds to his testimony with an honest question: "What is truth?" (John 18:38) Pilate opens himself to the fact that he is encountering a reality he did not foresee. This encounter with truth in person may alter who he is in profound ways.
During this Holy Week and the following Easter season, then, as we face the COVID-19 pandemic, we may reflect on the ways Jesus questions our assumptions about our usual way of living and following him. We may also think about the questions we have been carrying with us for some time (perhaps a long time) which we know we should ask to Jesus in person. What are the questions that would liberate us, allowing us to pursue the truth revealed in Jesus in more faithful, complete fashion—especially now, in challenging times? We may bring these questions before Jesus in our prayer, with the desire and hope of being transformed so as to be able to bear witness to the truth that he is in and for times such as these.
---
Read other InsightOut posts.
For the students in Dr. Paolo Granata's Media Ethics class at the University of St. Michael's College, the theoretical suddenly — and urgently — became reality with the introduction of the COVID-19 social distancing guidelines.
"We were just discussing digital inclusion when self-isolation guidelines arose and students suddenly had a real-life experience of seeing how important digital inclusion really is," explains Dr. Granata.
Digital inclusion, and its companion term, digital inequality, refer to the importance of fair access to both the tools and the data needed to participate in the digital world. In 2011, the United Nations' Human Rights Council declared the Internet to be integral to human rights, and recommended that Internet access should be a priority for all.
The effects of the current pandemic bear this out, Dr. Granata says, with people needing access to the Internet not only to telecommute and take e-classes but also to do things like pay bills, order groceries and stay in touch with others to reduce isolation.
"Nobody should be left behind," the professor says.
But everything from income levels to location can have an impact on how people are able to connect. Low-income families, for example, may not have a computer at home for children to do e-learning from home while people living outside of urban centres may have limited access to high-speed Internet, if they have access at all. In turn, working and learning from home can result in soaring data charges.
The closure of institutions due to coronavirus limits access to tools like loaner laptops from schools or banks of computers at libraries, Dr. Granata notes, while shuttered coffee shops and institutional sites means fewer Wi-fi hotspots, where users can find access without having to pay.
Even for those with technology at home, the various platforms now being called on for online learning and e-meetings requires updated software, and that can sideline even those with relatively new computers.
This new reality prompted Dr. Granata to work with his Media Ethics students, research assistants Simon Digby and Alexandra Katz, and the Media Ethics Lab at the University of Toronto to create a call to action on the topic of digital inequality. Titled #DigitalCloseness, the statement spells out how the private sector, various civic organizations, and private citizens all have a role to play both today as well as in the long term to ensure Internet access is available to all.
#DigitalCloseness suggests telecom companies, for example, forgive late payments and keep customers connected at this time, while it suggests community organizations and not-for-profit groups can offer access to free courses and virtual tours of exhibits.
In turn, private citizens with unlimited data are urged to share with a neighbour, to lend an extra device to someone who has no access, or to begin to build a virtual community to check in on others.
Going forward, Dr. Granata says, the conversation must continue with a variety of stakeholders to ensure there are ethical standards in the digital world to protect and further the common good.
There are conversations to be had, for example, in the subject of media literacy so that people do not fall prey to false or misleading information on social media, he says.
"We also need to urge legacy media to choose their words carefully for example, so that they avoid sensationalism by falling back on terms like 'the battle' or 'the war' on coronavirus," he says.
Conversations about connectivity must also be mindful of who the most vulnerable are in our communities and work to include them.
For the students of the Winter 2020 session of Media Ethics, COVID-19 taught an invaluable lesson, Dr. Granata says.
"People often think that online and real life are two different things. They're not, and this crisis has demonstrated it," says, adding that it's time for the broader population to become familiar with a term coined by Oxford Professor Luciano Floridi: "onlife."
The health, safety and well-being of our community members is very important to us. We regret to inform you that owing to the current situation with COVID-19, the following events have been cancelled until further notice:
AI: Inside and Out panel (March 17)
The 2020 Langan Lecture (March 18)
Conservation Studio Workshop with Kristine Rose-Beers (March 21)
The Alway Symposium 2020 (March 22-23)
The Faculty of Theology Keenan Lecture (March 26)
The 2020 Alumni and Friends Lenten Twilight Retreat (March 31)
The 2020 Gilson Lecture (April 7)
"The Power of Radical Kinship": a Talk by Fr. Greg Boyle, SJ (April 21)
The Sheptytsky Institute Collection at the Kelly Library (April 23)
Please accept our apologies and our best wishes for your continued health and well-being. Updates from the University of Toronto regarding COVID-19 can be found here: https://utoronto.ca/coronavirus
Please refer to this informational page for updated information about cancellations and closures at St. Mike's, and to the COVID-19 Response page for information on the University of St. Michael's College's response to COVID-19.