Nicolas Vergara Ruiz is a fourth-year undergraduate student majoring in Cell and Molecular Biology and minoring in Immunology and Creative Expression in Society. Originally from Lima, Peru, Ruiz spent parts of his childhood abroad in Bogota, Washington D.C., and Brussels. He values the close-knit community of St. Mike's, and has served as an international community director of SMCSU, mentorship program coordinator, and commuter don this past year.
---
Basil's Grand Tour
"Home is St. Mike's."
More than simply being the chosen message displayed on the 2017 orientation week t-shirts, this phrase envelops the countless backstories and identities of students, staff, and alumni into a shared sense of belonging in our beloved college.
To some, this expression might surface thoughts of a sea of blue, red, green, and yellow shirts, along with the familiar words of the Hoikety Choik; to others, a favourite spot within our skyscraper-surrounded safe haven in downtown Toronto. It would be a stretch, however, for most to fit this phrase into the virtual reality that we have all been subject to during the past academic year.
In this strange setting, the University of Toronto community grappled with the notion of togetherness. There was no welcome desk waiting for the tired smiles of international students arriving for the first time at Pearson Airport, graduating seniors reached their last lecture through a Zoom link, and interactions of all kinds were reduced to rectangular boxes at the mercy of lag.
Certainly, it was, and still remains for the time being, a necessary sacrifice to keep our loved ones safe and protect courageous front-line workers all around. But for a global community where over one in five students are international, it represented a challenge which tested the strength of U of T's very saying: boundlessness.
This past year, I served the St. Mike's community from abroad, tasked with supporting first-year and international students, arguably two of the student groups who this year would find it hardest to connect with our college. And so: how to bring St. Mike's just a little closer in a time when distances seem especially large?
I found the answer in hazy but certainly heartwarming memories of my passing through Ms. Fox's second grade class, in Ashburton Elementary School. "Foxtown," as we called it, was fortunate enough to have a pet fox, Rusty, who would transcend his plush nature in the eyes of 8-year-olds and become our companion for a weekend during the school year.
We kept track of Rusty's adventures in a notebook, which turned a mandatory writing exercise into a privilege—bragging rights for some—to be presented at the beginning of the following week.
In 2019, I returned to Foxtown on a reading week trip to Washington D.C., a decade's worth of time now separating second grade from my first year of university. Sure enough, I found a smiling (and surprised) Ms. Fox, my old pal Rusty, and what had been my crooked handwriting from the time.
Of course, what evolved as Basil's World Tour, a trip involving a mini version of our school mascot Basil the Bulldog, would take on an entirely different scope than its elementary school counterpart. For starters, a plush toy tends to hold different meaning for university students than it does for a second-grade class, which made the project less about the material object and more on what its travels represented for those taking part. Moreover, we would be relying on postal systems worldwide to transport our college's mascot, not all of which could be considered reliable. And with all things considered, there was one question which preceded all in importance: would enough members of our community welcome the idea of touring a plush Basil around the world and, if so, would their geographical location be fitting to provide an itinerary worthy enough for us to maintain our project name?
The support was overwhelming: within a matter of weeks, we had a 22-stop, 54,152-km trip across all continents save for Antarctica. Beginning his travels on October 15th, 2020, Basil first visited fellow commuter dons Athalia, Natalie, Anthony, Shayndel, and Andrew, enjoying the Royal Ontario Museum, the Toronto Zoo, and an impromptu fishing trip before crossing international boundaries for the first time, to Belgium.
There, he was welcomed into the Vergara Ruiz household with open arms in a time which was already proving to be a handful—an intercontinental move back to Peru. Aside from witnessing the gradual packing of our belongings into boxes, I was still able to take Basil to neighbouring countries Germany and the Netherlands, as well as get a picture with him in the Grand Place, considered by many to be the very heart of Europe.
After an all too brief visit, Basil reached Incheon, South Korea, where Eunha and he were able to enjoy a walk at sunrise. Then, it was learning how to play the guitar with Yihang in Qingdao, China. And enjoying a swim in Singapore with Meghna.
The start of the winter semester, however, brought with it some tough news for our project. While Basil had reached Port Louis, Mauritius, there had been some problems with customs. As weeks with no news passed, we came to realize that our original route through Africa, visiting Samuel and Andrea, would unfortunately have to be postponed until more news on Basil's status would surface. To this day, none came.
While disconcerting, a thorough mitigation of risks prior to the start of the tour meant we had an ace up our sleeve: the power of production en masse. In a matter of days, a second Basil joined Antonio for a gastronomic tour of Lima, Peru, and the journey through the Americas would continue.
As the 2020–2021 academic year drew to a close, Basil had gone on a hike in Monterrey, Mexico with Rebeca, toured Los Angeles, California with Ella, visited the Sleepy Hollow cemetery with Morgan in Concord, Massachusetts, and walked alongside Kiera by Lake Erie, near Buffalo, in upstate New York.
At last, Basil returned to Canada, first with a short visit to Jennifer in Vancouver, British Columbia just in time to see Cherry Blossoms in full bloom before returning to Ontario. In the Greater Toronto Area, Basil was present for Nicholas's final moments as an undergrad, caught up on video games with Sam, and practiced yoga with Ace. Currently, Basil is wrapping up his time with Elva before making his way to campus for one last adventure with Arjun, the final stop of the trip.
It has been a little over seven months since Basil first left campus. Despite the distance from downtown Toronto, I would argue that Basil was never far from home. St. Mike's is very much Brennan Hall, the angel statue on the Quad, and the corner of Bay and St. Joseph; but in a year where the vibrancy of our community was heard through built-in computer microphones, we're reminded that the Spirit of St. Mike's cannot be contained to physical coordinates on a map. This year, our college didn't have one single address, but many. In lieu of recognizable landmarks of campus, there were smiles, textbooks, and study breaks, proving that, while taking the strange circumstances of this past year into account, we are still able to return to a familiar phrase, perhaps with a slight twist: "St. Mike's is Home."
---
Read other InsightOut posts.
Maya Martin-Spisak is a third-year student majoring in History, with a focus in Law and History, and double minoring in Linguistics and Book and Media Studies. She is from San Diego, California but has also lived in other parts of the U.S., the Philippines, Belgium and Taiwan. At St. Mike's, she has served in various roles in the Mentorship Program, Orientation, Residence Council, and House Councils. She is currently serving as the Mentorship Program Coordinator and Residence Council President.
---
My Experience as an Asian-American Woman
Firstly, I want to acknowledge that the following article is about my personal experience and is not meant to represent anyone else's.
I was originally going to write about my 58 days in self-isolation quarantine. However, due to the recent events in Atlanta and the steep rise in Asian hate crimes, I thought it was more suitable to write about my experience as an Asian-American woman, though I'm not sure what to write. There's so much to unpack and I don't know where to start without feeling overwhelmed. How am I supposed to react when people who look like me are the targets of assault and hate crimes? How are we supposed to speak with our communities in a way that is productive for everyone, including people who refuse to acknowledge the hardships of minority communities? There isn't one way or easy answer to any of this. I'm still mulling over these questions and processing all the events that have happened in the past year. But I'll tell you what I've come up with so far:
The murder of Sarah Everard was gut-wrenching. She took every safety precaution she could on her walk home. Everard's case highlighted the violence and harassment women face. And not even two weeks later, we wake up to hear about the terrible events in Atlanta. It gave me a wave of emotions. I was devastated to hear about more violence against women and yet another mass shooting in my home country. It broke my heart that someone had deliberately targeted the spas and killed Xiaojie Tan, Daoyou Feng, Hyun Jung Grant, Suncha Kim, Soon Chung Park, Yong Ae Yue, Delaina Ashley Yaun Gonzalez and Paul Andre Michels. I felt infuriated when Captain Jay Baker defended the killer, saying that he was having a "bad day." And I was scared by the thought that I or someone I knew could be a victim of another attack. But through all that, I was and still am thankful for my friends and family who reached out to offer their support.
Later that day, I tried going on a walk to recenter myself but after reading about the significant rise in Asian hate crimes in Canada, I found myself on edge and looking over my shoulder the entire time. As a woman, I'm always careful of where I go. However, due to recent events, I have felt like I needed to be even more cautionary because I am an Asian woman and I felt like those two factors made me a very vulnerable target. It was similar to a feeling I had almost a year ago at the start of the pandemic: people who looked like me did not belong here. Rewind to this time last year: It was after one of former U.S. President Donald Trump's press conferences where he had blamed China for the spread of COVID-19 and referred to it as the "China virus." I had gone to a store to pick up some moving supplies where I seemed to be one of two East Asian people there. The other customers in the store made a point to avoid the two of us at all cost as if we were the only two people who could carry and spread COVID-19. The customers didn't care about how close they stood to each other as long as the other East Asian person and I weren't near them. In both cases, I was scared of the people who were scared of me because of their prejudice against Asians.
This prejudice is not new; it has been around for a long time. In Canadian history, many policies have codified Asian prejudice into law. The Chinese Immigration Act of 1885 made it so that the Chinese were the only ethnic group required to pay taxes to enter the country, and through the Chinese Immigration Act of 1923 the government banned Chinese immigration with little exceptions. An indirect result of these acts was the model minority myth, along with micro-aggressions, stereotypes, slurs, and fetishization—all of which are still present today and things I have experienced.
It's taken a lot of effort to work through my identity. I am a Chinese adoptee raised in an American family. I don't speak Mandarin, celebrate a majority of Chinese holidays, or have Chinese family members. When I was younger, I didn't feel part of the Asian community. But even then, I had internalized and normalized a lot of the micro-aggressions, stereotypes, and model minority myths used against the Asian community. The "(you are not American, you are a foreigner) where are you really from?" and the "You're good at that because you're Asian." I found myself discrediting my achievements and hard work by attributing them to my ethnicity instead. There was a point where I wished I had paler skin and Eurocentric features because of the media around me. I grew up in a household that pushed me to study what I wanted, but I still felt ashamed when I decided to major in the humanities over STEM because of the Asian STEM stereotype. And yes, being polite and successful are great traits to strive for but the model minority myth takes those characteristics and erases the rich diversity of Asian–North American backgrounds by creating a monolithic monster full of misconceptions. It took me years of work to break down those internal stereotypes, prejudices, and myths that had been part of my foundations from an early age. And I know I'm not done. Erasing those preconceived notions and internalized racism will be something I have to work on for the rest of my life.
In relation to recent events, I am grateful that people have taken to their media platforms to educate themselves on facts and misconceptions about Asian communities. But it's not enough. It takes a lot of time to read, question yourself, and feel uncomfortable to undo the prejudices that are rooted deep within ourselves. And it's important to listen to the stories and experiences people give, they can provide a perspective you might have not thought of.
Overall, my experience as an Asian-American woman has been difficult at times but I wouldn't change it. I've grown a lot and become more confident in my own skin and great heritage. I hope other people find ways to do the same.
---
Read other InsightOut posts.
Oghogho Abigail Iyekekpolor is in her 3rd year double majoring in Neuroscience and Psychology and minoring in Practical French. In her time at St Mike's, she has served as an Orientation Leader and the Student Life Programming Assistant. Last year, she launched the #SOULSofSMC social media campaign. She is currently serving as a residence don.
---
Black History IS History
When I first started writing this InsightOut, I honestly felt a bit apprehensive. While I'm grateful for the opportunity to share my thoughts, I can't deny the nervousness that comes with it. Talking about Black History Month is like opening Pandora's box: it calls to mind slavery, the Civil Rights Movement, #BlackLivesMatter Movement, police brutality, systemic racism, generational trauma. It's a dense topic and almost impossible to talk about everything without getting sidetracked by feelings of anger and exasperation. It's quite daunting, and although part of me doesn't want to exclude anything, what I want to talk about most is what Black History Month represents to me, especially based on the things I've learned in the past 12 months.
Originally, Black History Month was "Negro History Week," introduced by African American scholar Dr. Carter G. Woodson in February 1929. The aim was to raise awareness of the experiences of Black people in America and around the world while celebrating their great achievements. Woodson set the week in February to incorporate the birthdays of Abraham Lincoln and Frederick Douglass, two Americans who played an instrumental role in shaping Black history in the United States. The celebration gained strong momentum in the years to follow and by the 1970s Negro History Week became Black History Month. In Canada, the House of Commons officially recognized February as Black History Month in December 1995, following a motion by Dr. Jean Augustine, the first Black Canadian woman elected to Parliament.
Since then, Black History Month for many of us growing up in North America has been about celebrating figures of the past. We learn about the wise words of Martin Luther King Jr. in his "I Have a Dream" speech, the brave actions of Rosa Parks, the fortitude of Malcolm X, groups like the Black Panthers and so on. These are a few among many strong people who fought the great battle against racism, and "we as a people are soooo much better for it now!" As a young Black girl who'd had her skin called poop and her foreign name mocked countless times I was more than willing to accept this narrative. A whole month to celebrate people who looked like me—what could be better? I practically worshipped people like Harriet Tubman and Maya Angelou when I was in elementary school.
And then I saw a story about Trayvon Martin on the news when I was 12 years old. I always feel a pang in my chest when I think about this because it was the first time I truly felt afraid to be Black. Then came Eric Garner. Tamir Rice. Sandra Bland. Andrew Loku. Alton Sterling. Philando Castile. Elijah McClain. Ahmaud Arbery. D'Andre Campbell. Breonna Taylor. George Floyd. Regis Korchinski-Paquet.
Evidently, that great battle against racism is not over.
This isn't an attempt to discount the invaluable contributions of the larger-than-life individuals we usually celebrate during Black History Month, those who have galvanized movements and brought about invaluable change. But it is a call-out and a reflection. Black History Month isn't only about the greats of history or people of the past. It's also about ordinary people who have been and continue to be brutalized without any regard for their human dignity, just because of the colour of their skin. It's about how #BlackLivesMatter is treated as a political statement rather than a simple affirmation. And, very importantly, it's about knowledge and empowerment.
I'm currently taking the course SMC300, a special topic under Book and Media Studies taught by Emilie Nicolas on #BlackLivesMatter in the Media. Previously, we discussed the experience of learning about Black history in Canada and how sub-par our education on the subject has been. An overarching theme for some of our discussions has been the idea of erasure. Black people in Canada are often regarded as new, even though the first Black person in this country, Mathieu de Coste, arrived in 1608, not to mention the enslavement of black people in Canada during the 17th and 18th centuries. We almost never learn about this, only hearing stories of the underground railroad that led enslaved people from America to "freedom" in Canada.
Apart from historical events like these, Black people have been cheated of the acknowledgement they deserve in many other areas of pop culture and society: fashion, music, dance, language, science—the brilliant Black individuals who contribute to these areas are often overlooked while their accomplishments are lauded when embraced by white people.
What I'm trying to say is that I believe we celebrate Black History Month today for the same reasons Dr. Woodson established Negro History Week more than 90 years ago. Members of the Black community are still not being recognized for their achievements and are still being treated inequitably. We may not be facing the exact same racism that Woodson endured in his time but we must combat our own reimagined version of it to move forward; the fight is ongoing. It's a daunting idea, but the past year has shown all of us what it feels like to live through major historical events and has shown us our ability to partake in that history and to choose what side of it we want to be on.
The past year has also shown us that these efforts can happen outside of February. Just look at last summer: with a pandemic raging throughout the world, people were forced to sit and reckon with the obvious displays of systemic anti-blackness around them. Discussions about it were unavoidable.
Consequently, if you ask me, Black History Month serves as a reminder that even in a society where the cultural and social impacts of Black people are felt all around us, our lives and contributions are still so disregarded that we must relegate them to one month. Black History is everywhere: it's the new dance trend that you see on TikTok, it's the traffic lights that guide you smoothly home during your daily commute. The reality is that Black history IS history, period. Until the time when we can fully recognize that and embrace the complex and beautiful humanity of Black people every day of the year, we will continue to use the month of February to mourn our losses, celebrate our heroes, and mobilize for greater change.
---
Read other InsightOut posts.
The SMC Troubadours perform physically distanced Christmas carols in this special InsightOut post.
Convocation is a time not only for celebrating memories and friendships, but also the academic and extracurricular achievements of the graduating class. Celebrate the accomplishments of this fall's College Silver Medal and Fr. Madden Leadership Award winners with us as members of the Class of 2020 enters the St. Michael's alumni family.
St. Michael's College Silver Medal
College Silver Medals are awarded to all graduating students who have a cumulative grade point average of at least 3.7. The recipients of College Silver Medals for Fall 2020 are:
Layla Kristina Pereira DaSilva
Fatima Asiya Habib
Nora Sahel-Gozin
Chutian Wang
Zigeng Zhao
The Fr. Robert Madden, CSB Leadership Awards
Father Robert Madden was a much admired professor, chaplain and rector at St Mike's who served as the director of alumni affairs in his retirement. The Father Robert Madden Leadership Awards are presented to students who have made significant contributions to the University of St. Michael's College community by demonstrating leadership, cooperation, and solidarity in student-run organizations or community endeavours.
The recipients of Fr. Robert Madden, CSB Leadership Awards for Fall 2020 are:
Alison Feise
Joseph Gratkowski
Bridget Hager
Kaitlynn Marrese
Isabela Villanoy
Celebrate Fall 2020 graduates with us during a virtual convocation ceremony for the Faculty of Arts & Science Saturday, Nov. 21 at 12 p.m.
St. Michael's Profs Use Creativity to Remotely Engage Students
As a scholar of video games in popular culture, St. Michael's Assistant Professor Dr. Felan Parker is deeply familiar with entertainment platforms used to livestream video games for an audience, a genre of media that has only grown more popular among Parker's students since the pandemic forced their lives online.
Parker puts his expertise to use by using the streaming platform Twitch to teach, offering critical and academic commentary on his own playthroughs during his courses and virtual events. Doing so enables him to provide direct insight into issues of form, themes, tropes, and even the economics of production in the context of the games themselves.
"I think being a media scholar is a double-edged sword in this situation," says Parker. "On the one hand, I have practical knowledge of digital media and conceptual understanding of how to use them effectively, but on the other hand I am acutely aware of the challenges and potential problems with digital platforms," he says. Making sure students understand how platforms leverage user data for targeted advertising, for example, has been important to Parker during the transition to remote teaching.
Each week for classes such as his First-Year Foundations course How to Study Video Games, Parker uses Twitch to play a different game live on stream with running commentary about how it relates to the topic, and students will chime in using the text chat function.
"Rather than being passive observers, I'm taking advantage of the interactivity of the platform to encourage students to be 'backseat players,'" Parker says. The active involvement of his students during in-class streams ranges from their own observations about the game and connections to other class materials to crowdsourced decisions that Parker uses to drive ahead the game's action.
The Twitch engagements provide a foundation for further discussion, and Parker uses the stream in part to model "a critical and analytical mode" for students to practise when they interact with games. Twitch also factors into the course content because it's become an essential promotional tool for game developers as well as a major presence in gaming's cultural ecosystem. In his research, Parker explores the way the streaming platform has become essential for independent game developers to market their wares, and in class he uses it to showcase games his students may not have seen or been able to access before.
One example is Blasphemous, a game Parker played on Twitch to kick off Streaming SMC, a new series in which he invites fellow St. Michael's professors to join him to discuss games relevant to their expertise. As Parker's St. Michael's colleague Dr. Stephen Tardif offered commentary linking the game's pseudo-Catholic aesthetics and narrative to real-world sources, Comper Professor of Medieval Studies Dr. Alison More entered the chat to provide historical insight into subjects ranging from 13th-century understandings of purgatory to medieval penitential movements.
The way games and other popular media help to shape and inform modern culture is one of the interests that drives Parker's research. This year, he joined scholars from several other universities to collaborate on a SSHRC grant–funded project, Swarming SDCC, which looks at the complicated relationship between media industry producers and fans. The two groups have very different relationships to both entertainment franchises and the ComicCon events that showcase them, as Parker and his collaborators argued in an article for The Conversation. Eventually, Parker says his hope is to bring his students into the project as researchers "to participate in the actual on-site ethnography.
"I always strive to give students the tools to bring a critical perspective to bear on the digital media and technology that structures their everyday lives," says Parker. "This feels particularly pressing in this moment, since for better or for worse we are more immersed in digital media than ever."
_____________________________
Consult Fall 2020 for current updates on St. Michael's plans for the fall semester.
Fall Campus Week gives prospective University of Toronto students the opportunity to remotely explore programs and colleges at the University. This Saturday, St. Michael's College will open its virtual doors to introduce some of those students to its vibrant community, its outstanding academic programs, and its robust supports for students.
"When you come to St. Michael's you will feel this sense of community that is very real," says Giancarlo Mazzanti, St. Michael's Registrar and Director of Student Services. "Our approach is to make it as human an experience as possible – meeting with current students, advisors and student services personnel," he says.
This year, current students will facilitate live chats with virtual guests to discuss life at the College during two two-hour windows, and a diverse student panel will also offer a more focused presentation on their experience of community at St. Mike's.
Advisors from the Office of the Registrar and profs and staff from the Office of the Principal will also introduce prospective students to another St. Mike's distinctive during Fall Campus Week and on Fall Campus Day itself: the outstanding interdisciplinary programs that draw from the College's historic strengths.
"I like to think of it as a small liberal arts college sitting at the corner of Bay and Wellesley," Mazzanti says, noting the small class sizes and personalized support students receive in sponsored programs like Christianity & Culture and Medieval Studies. The appointments of new professors like Dr. Adam Hincks, SJ as the Sutton Family Chair in Science, Christianity and Cultures and Dr. Alison More as Comper Professor of Medieval Studies and the introduction of special initiatives like Dr. Paolo Granata's Media Ethics Lab have contributed to a sense of renewal and new excitement for the College's programs.
These professors also support the College's commitment to building a diverse and inclusive community, connecting with students through virtual events and a unique first-year check-in program. These are two examples of the many supports the College's registrarial advisors will introduce to students—a range of services touching all parts of campus, from mental health counseling to academic assistance to financial aid.
While the pandemic has made the prospect of attending university more challenging for some students this year, Mazzanti also emphasizes the ways the University and College are partnering to give unprecedented help to incoming students affected by COVID-19. St. Michael's normally receives $372,000 from the University of Toronto to support grants and other student aid. This year that figure has doubled to $744,000, with the extra funding intended to cover COVID-19-related needs. This funding is in addition to St. Michael's own bursaries, grants, and other student aid, all of which will be covered during the event.
The additional funding enables the Office of the Registrar to help a bigger pool of students to cover additional expenses, and gives the office the flexibility to provide assistance to international students undergoing pandemic-related financial stresses.
While students may not be able to physically visit the campus, virtual tours will make it possible for them to take in the sight of St. Michael's "Oasis in the City." If they pay attention to social media, they may even get a chance to catch sight of one of the campus's most recent visitors—a silver fox—or take a moment to relax in front of one of the many fireplaces.
---
Fall Campus Week at the University of Toronto runs from October 17 to 25. Fall Campus Day for St. Michael's College will take place Saturday, October 24. Register to attend.
Chiara Greco is a fourth-year student studying Philosophy and English at St. Mike's College. Since her second year she has been involved with student journalism and harbours a deep passion for the field. She is currently the Editor in Chief of The Mike, our official student newspaper.
---
The Importance of Student Journalism to Campus Life
When I reflect on the importance of student journalism, especially in a time when we have been struck with a global pandemic, my immediate reaction is to create a defence of the field. To rake up all the reasons in my head why student journalism is important and worthwhile. While I can't be sure where this response came from, I am sure that many people question the choice of being a student journalist—of the added stress without perhaps the large reward or payoff, or even exposure, that professional journalists get in breaking stories. While I've been told the career path I have chosen may be a "dying field" I've still prospered through my experience and, if anything, this global pandemic has shown me exactly why student journalism is so important.
In a time of social distancing the importance of staying connected through stories, media, and news is so pertinent. Our current global crisis has unveiled the dependence we all have on media and news to connect us. I'll be the first to admit that virtual living—and learning, for that matter—can be very impersonal, and presents a challenge to most. But the job of student journalists is to bridge this gap between virtual life and 'normal' life for students across the university community. Student journalism is a pillar of university life on campus, and with our new-found virtual world, student journalists are those who will form the path towards online community. Stories are the basis of life, the overarching connection we all have to each other, and it is through journalism that these stories get communicated.
While my experience will not speak for everyone, I understand the importance of representing the masses, of being a voice to and for the unheard, and of cultivating a personal experience through our shared stories. Student newspapers like The Mike are an avenue in which this cultivation takes place—and, frankly, it's hard to imagine university life without student newspapers or the journalists who staff them.
My time at St. Michael's College has been defined by my involvement with The Mike, starting at the beginning of my second year. From working on the news team to becoming the Editor in Chief, I've understood that student journalists have a nuanced responsibility to their peers. We have a responsibility not only to hold our school accountable but also to be a reliable source of student life and news. Integrity, facts, and accountability summarize the three pillars which have come to define my experience of student journalism, and they will continue to guide me through my role with student publications.
Over the summer as I prepared for my role as Editor-in-Chief I faced many challenges in reinventing the paper as an online periodical. The future of The Mike fell into my hands, and while it may have seemed like a large task to take on, especially with the challenges of the pandemic, I was privileged to represent the St. Mike's community. As I transitioned into my role I began to prepare for things none of my predecessors had to ready for—how to run a printed student newspaper during a global pandemic. With no precedent, changing the course of The Mike meant I had to evaluate the immense role student newspapers have within the university community. To put it simply, without student newspapers one of the most crucial aspects of student life would be taken away. In this way, The Mike's achievements and success translate directly into St. Mike's overall successes and achievements.
For as long as can be remembered The Mike has delivered students with a print version of the paper across campus newsstands. But the newspaper has been forced to make some hard decisions, such as forgoing our printed paper for now. But since The Mike's inception our intake of news as students has changed drastically. While an online publication may take away the feeling of holding a physical copy of your work, we now rely more than ever on online avenues to give us news and connection, so The Mike's online home has gone through a complete 180. We've changed our website and delivery to allow more students to access and stay up to date with our publication and newsletters.
It is the duty of student journalists to deliver their colleagues' voices on campus. The importance of cultivating a community across borders is exactly why student journalism is so valuable, because without it the distance between us would be far exacerbated. Student journalists, like professionals in the field, need to become experts on our own community. We need to become a voice for those students who may otherwise not be represented on campus. But this wide range of representation is only accomplished if students contribute their voices. The more voices published in The Mike, the more the diverse and accurate the representation of our community. So while a printed copy of the paper would be an ultimate goal, we have to remember the importance of accessibility and inclusivity when representing the student community. In a time of social distance, it only makes sense for student journalists to present student life as such.
While this pandemic has taught me many things, both good and bad, navigating my role as a student journalist and Editor in Chief of The Mike will perhaps be one of my biggest takeaways. Student journalism is at the heart of every university and college campus. It's what connects us all.
---
Read other InsightOut posts.
St. Michael's Profs Use Creativity to Remotely Engage Students
Dr. Paolo Granata is no stranger to the beguiling magic of digital media, and the transition to remote learning this year has brought out his own penchant for magic tricks, including one found in a video he created for students to give them a sense of what they'll experience this semester. (Spoiler alert – keep your eye on the apple at the end of the video!)
St. Mike's Book & Media Studies professors have a reputation for keeping students engaged, and their subject matter expertise gives them a deep understanding of the pedagogical advantages of teaching online.
Granata, a scholar of legendary St. Michael's media theorist Marshall McLuhan, refers to McLuhan's famous dictum when discussing the possibilities: "As the medium is the message, we do approach online course delivery as a medium, and try to find the uniqueness of that medium, to experiment with that medium, and eventually understand how it works, what are its intended and/or unintended implications," he says. These formal dimensions of online learning and remote teaching are things he explores with students in his classes, as well.
For Granata, accessibility is another area where remote teaching provides unexpected and unique benefits.
"Recorded lectures can be more accessible and, to some extent, more inclusive," he says, mentioning the benefit of closed captions and variable playback speeds. "Accessibility means also engaging students using different means such as the class chat," he says, and because he's also better able to customize the experience for individual students, "nobody is left behind."
Granata's remote teaching toolkit includes the ability to swap out the video source, making it possible to move from a standard lecture to a close view of a special text or physical artifact students might not have access to under normal conditions. This and other approaches open up a number of possibilities for St. Mike's courses he is teaching this year, including Media in Culture and Society, the McLuhan Seminar in Creativity and Technology and the Media Ethics Lab.
One question remains. How did prof Granata do his apple trick?
His reply: "The magic is in the eye of the beholder."
---
Consult Fall 2020 for current updates on St. Michael's plans for the fall semester. 
Mike Czobit is the director of the Office of the Principal, and the coordinator of SMC One. Before joining St. Michael's in 2017, he was an editor and writer at World Vision Canada.
---
There Will Be Cake
Every year, before the Gilson Seminar in Faith and Ideas meets for its first lecture in September, we have an opening reception and something we call the "Beret'ing In." To the tune of Prince's "Raspberry Beret," each incoming Gilson Seminar student approaches the lectern in Charbonnel Lounge and receives a black beret, officially joining the seminar. After every student has been beret'ed in, cake is served—a special kind of cake: raspberry beret cake.
This tradition is a night of fun and introductions before the hard work of the Gilson Seminar begins. The course, which is split into two half-term classes over the course of the year, is one of three first-year seminars offered by St. Michael's College as part of our SMC One program. The other two seminars are the McLuhan Seminar in Creativity and Technology and the Boyle Seminar in Scripts and Stories.
These seminars are among the most popular first-year courses at the University of Toronto, owing to a number of factors. For example, each is taught by a member of our talented St. Michael's faculty in a small class setting that fosters fascinating discussions and close friendships with fellow classmates, and each features an international learning experience. In the Boyle Seminar, students are invited to travel to Dublin after the April exam period. A trip to Silicon Valley takes place during reading week for the McLuhan Seminar. And the Gilson Seminar's second half-course has its destination in its title: The Gilson Seminar in Faith and Rome.
For most people, international travel these days has been ruled out for health and safety reasons, and for the impracticality of visiting a country when it likely requires a quarantine upon arrival. But, back in February, before the present conditions of international travel took hold, there still was the possibility to go to Rome or Dublin. In fact, that was the plan for both the Gilson and Boyle classes (the McLuhan Seminar had traveled to Silicon Valley last November, before anyone here had really heard of the virus).
In the Principal's Office, we are responsible for organizing all three SMC One trips. Throughout January and February, we proceeded as usual, preparing students by holding Safety Abroad workshops, requesting traveler information, and making airfare arrangements. We worked with our partners in Dublin and Rome to finalize details for each trip, and in the case of Rome, arranged for tickets for the Pope's Wednesday Audience. Everything was proceeding as it had every year, except, as everyone knows now, this wouldn't be a normal year.
By late February, my office was paying particular attention to reports of COVID-19 cases emerging worldwide. When the first few cases surfaced in northern Italy, we were concerned but hopeful that the country would get control of the virus. Reflecting on that now makes me realize how little we all knew and how naïve my optimism was. Day by day, in early March, the number of infected patients rose. Not just in Europe, but also at home. These developments worried our SMC One students, who began asking my office questions about the safety of our planned trips. At the time, we honestly didn't know what the virus would mean, but we assured our students that safety would be paramount and that the trips could be postponed. Then, on March 12 that happened. The University decided that due to safety concerns, all student travel would be postponed until further notice. This was the right decision.
After we unwound the arrangements for the planned trips, my office had a different task to attend to, which was to start recruiting for next year's SMC One seminars. When we promote these classes, we do the opposite of shying away from discussing their travel components. But during this recruitment period, getting on a plane to go somewhere far away seemed like the least desirable thing to do. At the same time, the 2020–21 SMC One seminars were months away and the situation in March would change—and, to be optimistic, be much, much better.
We pushed forward with our recruitment effort, inviting incoming U of T students to apply for a spot in our seminars. We expected that we would struggle to fill the classes. We expected that SMC One would have lost its popularity. What happened was something different.
When the application window closed on June 15, we had received the highest number of applications for SMC One in the three years their present format has existed. In fact, we doubled the total number of applications over our previous best. Our incoming students were not deterred by news reports of the virus or of how international travel will never be the same. They reacted to the closing of borders with a greater desire to see them open again. What they want, and what classes such as SMC One will provide, is a return to better times when a desire to explore and experience life and culture in different parts of the world can enrich a university education.
As the new academic year begins, we have begun planning for our SMC One classes. Different this year is that all three will take place in the Winter term, with the hope that all will be able to be in-person or have a larger in-person component than is safe in the Fall term. It is too early to know what international travel will look like in 2021, but we're hopeful that conditions will improve.
Every year, the Gilson Seminar begins with berets and cakes. We hope to see this tradition resume in this coming year's Gilson class. And when the cake is finally served, it will have the double meaning: welcoming a new class to St. Michael's College and also celebrating how far we've come through difficult times. When we began our recruitment effort for SMC One in the spring, we were pessimistic about our prospects of filling these classes. Our students showed we should have felt otherwise.
---
Read other InsightOut posts.
Cianna Choo and Jessica Sorbara are this year's Orientation coordinators. Cianna is a 3rd-year student majoring in Neuroscience and Molecular Genetics and Microbiology, while Jessica is a 4th-year English and History major. They have been involved with Orientation throughout their time at St. Mike's and, as they say, "becoming a part of Orientation has undoubtedly been one the best decisions we've made throughout our time at UofT so far."
---
Welcoming the Class of 2024 Virtually
Welcoming incoming students to the St. Mike's campus and university life at UofT is always exciting and rewarding, but this year we are even more excited to be greeting students in a new, innovative way, adjusting to life amidst the COVID-19 pandemic.
Organizing a virtual Orientation for upwards of 1000 incoming students was definitely not something we expected when we started to plan our events in April, and we have had to adapt and reconstruct mostly all of our original plans. We have faced challenges of accessibility, social distancing guidelines, and scheduling with people located around the world. With the changing and complicated circumstances around us, we were constantly in a cycle of adjusting and re-imagining our plans for Orientation 2020. Because we are unable to have a traditional in-person Orientation we have had to think of fun events that would substitute for our usual elaborate on-campus activities. While changing plans and adapting to virtual methods of Orientation is extremely challenging, it has also allowed us to explore so many different delivery methods, activities and events that we would have never thought about before.
Something new and exciting this year has been the shift from Orientation being one week of amazing events and activities in September, just before school starts, to organizing an entire summer leading up to that week. Planning Orientation has been both a challenging and exciting process, trying to figure out ways to build the St. Mike's community with incoming students who have never been on campus before. With the transition to an online approach, we have had to find new ways to make sure students can feel—through their computer screens—the welcoming, positive energy that radiates throughout St. Mike's.
Throughout this summer the two of us, along with our amazing Orientation team, have had to find a way to create a virtual community; thankfully, we've managed to do that through our SMC Online Orientation page on Quercus and our various social media pages. Our SMC Online Orientation page is filled with modules introducing different programs, professors, clubs, events, and all aspects of life at SMC.
We have also been able to interact with students directly via our Summer Workshop Series—a new concept we are both so happy to have made possible this summer. Wanting to make sure the incoming class was prepared for their first year of university, we took a moment to reflect on our own first-year experiences and all the questions we had asked regarding university life. Our Orientation team then created and facilitated the Summer Workshop Series sessions, where we would share our own experiences and advice to help incoming students with their transition into university. We got the chance to host some amazing sessions, including ones offering ideas on how to get involved at St. Mike's, study and time management tips, ways to explore Toronto, and so many more!
Even though we have had to eliminate some of our traditional Orientation events, we were able to create such amazing aspects of Orientation we would have never thought about previously. We also began thinking about all the different ways we wanted students to get excited about Orientation before the week itself. We wanted to make sure this incoming class wasn't missing out on the sense of spirit that we have at St. Mike's, so we had to get creative. We have introduced many contests this summer on our social media pages to get students engaged—learning the Hoikity Choik, getting excited about bed races, and showing off SMC spirit! We have also been extremely lucky to work with an amazing group of leaders and marshals who, throughout the entire summer, have shown everyone how much SMC means to them. By facilitating events and creating videos about campus, TikToks, Instagram takeovers, and so much more, everyone on our Orientation team has shown the incoming students how amazing and welcoming the community is at St. Mike's.
Organizing a week of fun, informative events online was a completely new experience for the two of us, but it was something that got us to think about Orientation in a completely new way. With all the changes that have come our way, we are so excited to meet our incoming class and to see that SMC spirit—even if it is through our computer screens!
---
Read other InsightOut posts.
In the aftermath of the 2013 acquittal of George Zimmerman, the man responsible for the death of Black teenager Trayvon Martin, a hashtag began to circulate on Twitter: #BlackLivesMatter. In the years that followed, the hashtag has transformed from a rallying cry in response to police violence against Black people to a powerful movement for racial justice and equality around the world.
Starting in the Winter term, a journalist, scholar, and activist who has been deeply involved in the conversation about the movement in Canada will teach a high-level seminar on #BlackLivesMatter in the Book and Media Studies program at St. Michael's.
"To answer the question of the relationship between the movement and the media, it is necessary to answer a second question: do Black lives matter in the media?" #BlackLives and the Media course instructor Emilie Nicolas says. "That second question is the question that goes way before the creation of the [BLM] movement, which is very much the latest iteration of a human rights movement that goes back generations."
Providing this historical context for #BlackLivesMatter is an important goal for the course, which will also provide a critical perspective on the dynamics of power and the complicated interrelationships between the movement and the media environment in which it emerged. Because the media environment varies from country to country, Nicolas will also offer a comparative international perspective to help students grasp the nationally specific characteristics of the movement and its reception around the world. Though the hashtag first appeared in response to violence in the United States, it's important to remember that #BlackLivesMatter "is not just an American movement," she says.
As a columnist for Québécois newspaper Le Devoir and a regular contributor to national outlets such as CBC's Power & Politics and CTV's PowerPlay, Nicolas has spent years observing and participating in conversations about how the media covers stories about Black people—and how it can fix its coverage. She also "contributed to social movements and organized on behalf of victims of police brutality in Montreal," and several years ago helped head up a group that lobbied against Canadian media using blackface. This larger background in both journalism and organizing will fuel a course that provides an inside look at the dynamics of both media institutions and the movement for racial justice that sees media as a "battleground."
With guest speakers including both reporters and organizers, the course will also be responsive to breaking news, including the aftermath of the upcoming American election. "When we understand the relationship between anti-Black racism and the media better, we can understand the news better," Nicolas says.
#BlackLives and the Media continues a series of topical Book and Media Studies seminars that began in 2018 with Trump and the Media, a class taught by journalist and former New York Times editor Sam Tanenhaus. Last year, the series continued with #MeToo and the Media, which was jointly taught by Jessica Johnson of the Walrus and the late Anne Kingston, a senior writer and columnist for Maclean's.
"In its efforts to educate students in media literacy, the Book & Media Studies Program must engage the salient issues of the day, particularly those of social justice, media manipulation, and systemic racism in North American society," Interim Principal and Vice-President Mark McGowan says. "It is imperative that our students explore the engagement of #BlackLivesMatter and the media and I am delighted that St. Michael's College can provide a forum for this important conversation."
SMC300H1S #BlackLives and the Media will be taught on Fridays from 12 to 2 p.m. during the Winter 2021 term.
When the Office of the Dean of Students started developing an online orientation program early this summer in response to the pandemic, they had no idea how popular the program would become. Over 800 incoming St. Mike's students have enrolled in the program so far, over a hundred more than the average number of participants in Orientation Week on campus in recent years—and not only are they enrolling in greater numbers, but those who enroll are spending large amounts of time on the site as well, Campus Life Coordinator Emma Graham says.
The system recreates an essential part of campus life for incoming students in a time when it's not possible to gather in person, making it possible for participants to start experiencing the school's hallmark community in a safe way before the fall term begins.
When developing the online orientation system, Graham and her team of current students aimed to capture three essential content areas: informational content, providing incoming students with everything they need to know before starting their university careers; the physical space, so students will be able to properly orient themselves on campus when they visit; and community. While all three parts were essential to this year's orientation strategy, the last content in particular helps to account for the program's success with the incoming class.
Hosted on Quercus, the University of Toronto's online teaching and learning environment, St. Michael's online orientation comprises 12 modules spread over 48 pages. The content includes 37 videos featuring St. Michael's students and professors. St. Mike's student and Online Orientation Executive Natalie Barbuzzi took the lead in developing the informational content for the modules, which launched in early June.
"The modules were created to be as accessible as possible," Barbuzzi says, mentioning topics ranging from financial aid to mental health and student life. The goal was to create a "one-stop shop" for information to help new students make a successful transition into university, which includes information on ways students can get involved in clubs and other activities. The material will remain available on Quercus after the academic year starts, making it a resource new students can return to as their university careers develop.
Additionally, in conjunction with weekly Q&A sessions and international student webinars for new students offered by the Office of the Registrar, Orientation Coordinators and St. Michael's students Jessica Sorbara and Cianna Choo developed an itinerary of twice-weekly synchronous Summer Workshop sessions meant to offer opportunities for incoming students to connect with each other and foster community.
"We got the chance to host some amazing sessions with our incoming students about getting involved at SMC, international student experiences, study tips and time management, some insider tips on the best wasy to explore Toronto during this unusal time and more," Choo says. The workshops included how-tos on things like using public transit and talking to professors—essential, practical skills for any new student, but not ones they're likely to ask around about. "As a team, we all took a moment reflect on our own experiences in first year and tried to think of some things that we would have loved to know in advance of our first year at UofT," Sorbara says.
The final phase of Online Orientation will begin the first full week of September, when Orientation Week is traditionally scheduled. Divided into groups as they would be for an in-person orientation, new students will have the opportunity to get to know their new classmates while participating in a bevy of online events including movie nights, games, informational sessions, socials with students and faculty, virtual tours, and an online version of Kelly's Korner.
The connections students are making in advance of the fall term will continue after Orientation concludes: The Mentorship program will kick off with a special social event September 3, and a Clubs Fair will follow later in the month.
---
Students who still wish to register for St. Mike's Orientation 2020 can do so at www.stmikesorientation.com. Consult Fall 2020 for current updates on St. Michael's plans for the fall semester.
As the fall semester approaches, the University of St. Michael's College is implementing cutting-edge measures—including some from front-line health care settings—to keep the campus safe for community members and visitors.
"Safety is of foremost importance when considering reopening—not just for staff and students, but for everyone that has access to USMC," says Michael Chow, Director of Facilities and Services at St. Mike's. Following public health guidelines and the University of Toronto, Chow and his team have implemented measures ranging from extensive cleaning strategies to high-tech virus-killing devices. The measures fall into three main categories: facilities, administrative measures, and personal protective equipment (PPE).
Facilities
Visitors to campus will notice a variety of newly installed safety measures this fall, including Plexiglass shields at key points including the Porter's Desk, Registrar's Office, and other areas where queues could create challenges for physical distancing. Classrooms and common areas will have less furniture and reduced capacities in order to make it easier for an appropriate distance to be maintained, and signage and stickers will help direct pedestrian traffic to keep people moving efficiently and safely through indoor spaces.
HVAC equipment will receive increased–efficiency filters wherever possible, as well as a more rigorous filter replacement schedule to ensure clean air throughout campus buildings. Twenty-five free-standing hand-sanitizer stations have been installed next to building entrances, high-traffic areas and entrances to larger classrooms, and wipe or spray disinfectants will be available for students to quickly clean off a desk or chair before they use it, as well. All washrooms are now stocked with paper towels, and Legionella testing has identified no issues with water on campus.
Administrative
"I think the most important change is about our cleaning strategies, for both common spaces and student spaces," Chow says. In line with UofT's tri-campus cleaning protocols, St. Mike's will conduct enhanced cleaning throughout all building spaces and student areas while also adding "a dedicated team of cleaners to do disinfecting and increase cleaning in high-touch areas—a minimum of twice a day for high-touch surfaces." Routine cleaning during normal workday hours as well as on nights and weekends will be enhanced through the use of new cleaning agents, which have been upgraded to a dual-purpose cleaner that both cleans and disinfects.
Hard at work keeping campus safe since the pandemic began, the Facilities and Housekeeping teams is going into the fall semester with new, high-tech tools. Chow says that his team adopted some of these after first seeing them used in hospital and long-term-care settings—the front lines in the fight against the virus.
These tools include a stand–alone UV light system, which staff are using to disinfect all residence rooms before new students move into them in September. The portable UV system is also intended for use in classrooms. A hospital-grade portable disinfectant misting system will also be employed on an as-needed basis, helping to disinfect places that are hard to reach using normal cleaning methods.
PPE
All Facilities & Services staff members have worn either reusable or disposable masks during their work since the pandemic began, with many of those coming from a generous donation of 2000 masks by a St. Michael's student in May. Now, as some staff and faculty return to campus this fall, two reusable masks will be provided to every student and employee. St. Michael's will follow the University of Toronto and the City of Toronto in requiring non-medical masks or face coverings to be worn inside buildings that are normally publicly accessible.
Anyone without one will be able to receive a single-use mask at the Porter's Desk, ensuring that all outside visitors and contractors will also be able to have access to masks while on the USMC campus. Signage posted throughout campus will provide visitors and community members with reminders of proper mask usage as well as principles of handwashing, correct hand sanitizer usage, and other important safety principles.
Behind all the safety measures being implemented on campus, Chow says, are the members of the Facilities and Housekeeping teams, whose tireless efforts have kept students, employees, and visitors safe throughout the pandemic. As he wrote for InsightOut, "Behind the scenes—and often unnoticed—the F&H staff have faced the challenges of the pandemic as essential staff and turned them into opportunities as guardians for the university."
"I think we're doing something right," Chow says. While the safety measures will help keep the St. Michael's campus safe this fall, he notes, it's almost just as important to communicate the changes to the campus community "to put everyone's minds at ease.
"We're not just sending everyone back to the same university they left," he says.
---
Consult Fall 2020 for current updates on St. Michael's plans for the fall semester.
Isabella Mckay is a senior student majoring in Book and Media Studies at the University of Toronto. Following her passions in marketing, communications, technology, and media, she has become the Vice President of TechXplore, the Director of Marketing of Data Science Toronto, and the Assistant Project Coordinator at the University of Toronto Faculty of Arts and Science Dean's Office. Mckay looks forward to applying her passions and work to innovate the future.
---
Love and Happiness as True Measures of Life
During the coronavirus pandemic, I have discovered that the principles of humanity, which are love, togetherness and health, exist as the ultimate purpose and meaning of life.
On January 27, 2020, the National Microbiology Lab in Winnipeg confirmed the first case of coronavirus in Toronto. Remembering the words of my mother to not fear and panic but be prepared and cautious in case of emergencies, I bought one of a few alcohol rub left at a pharmacy in Toronto. At my condo, I found one pack of 20 N95 masks for around 85 dollars with express shipping on Amazon. Although I could search for cheaper masks, future prices would likely increase, and then I might search longer to find no masks and sacrifice my health. I would work to recoup the price within hours; however, I would spend more time and energy to regain what was most important, my health. I purchased the N95 masks within three minutes.
When coronavirus cases rapidly increased after February 24, I had the proper procedures and supplies to calmly protect myself from the coronavirus while others began to panic. I still socialized with friends, studied at the libraries, and attended club events at the University of Toronto.
Then, the University of Toronto announced that, as of March 16, it would close, and move to online courses and examinations to limit coronavirus cases. I wore my N95 mask as I walked around the campus and a downtown Toronto that resembled an abandoned town devoid of energy and emotion.
Before the coronavirus pandemic, I huddled in a tight and quick one-way line of students to attend my classes on time. Now, I freely and slowly roamed past three students on my way to the library. I used to walk around for five minutes to find an empty library seat and to hear pencils and pens scratching on paper during midterm and final exam season; now, however, I found an empty seat and heard the hum of the air conditioner as soon as I walked into the library. I used to sit next to students who flipped through pages of homework, wrote mathematical equations and assignments, and coded programs. As I sat in one of the hundreds of empty seats, I remained two metres or more from other students because of my own preferences or because of tape placed between every two desks and in front of desks.
With the cancellation of on-campus classes and exams, I returned to my family home in Vancouver on March 21. Although the Canadian government did not require citizens to self-isolate on a domestic flight, I feared that someone might have coronavirus on the plane. I wanted to ensure that I had no symptoms and that I would not transmit the virus to family, especially my single mother and grandmother. At a young age, my father passed away. My mother and grandmother raised my siblings and me. If I transmitted the virus to my family, I would fail to mend my shredded heart.
Although I talked to my family and friends through my phone during isolation, I became an outsider who might have a disease that everyone feared. I yearned to be near my loved ones, especially my family who sacrificed their time and health to care for me. I did not want, and was not motivated by, my empty university scores and jobs, which for years I had desired most; instead, what I wanted and was motivated by was familial love and unity.
Once I left self-isolation, my family revealed that they struggled to obtain essential groceries and supplies. Before the coronavirus, my family and I might spend half an hour choosing organic and natural vegetables among full shelves. Now I wore ski goggles, plastic gloves and a N95 mask as I social distanced to purchase any supplies at a local grocery market.
Similar to food and supplies, before the coronavirus stole the simplest moments, I took daily and normal activities for granted in order to pursue my career and high marks. I carelessly walked, compared to now seeing someone and moving to the other side of the road. I carelessly talked to others, compared to now yelling over two metres to discuss the coronavirus lockdown. I carelessly socialized with friends compared to messaging them. I carelessly went anywhere to perform multiple activities compared to restricting myself to my home and grocery trips. Appreciating people and the simplest things are blessings of happiness. I am not measured by what I have, but who I am and how grateful I am to have what I have.
Once the lockdown ends, I will refuse to let fear control my life and I will experience the meaning of life: to be around loved ones and increase happiness activities. When will I get another chance, and who foresees the future?
The coronavirus pandemic has taught me how health is the most important quality and how everything else is minor, how people, and the smallest and simplest things, deserve appreciation, and how love and happiness are true life measurements. These essential human qualities are the purpose and goals of an amazing life and these human foundations will support the fight to defeat the coronavirus.
---
Read other InsightOut posts.
St. Michael's unique community owes much to the people who have worked at the College and contributed to its culture over many years. Employees who this year celebrate work anniversaries ranging from 5 to 30 years were honoured by the College with service awards.
Many of those honoured this year belong to Facilities & Services and the physical plant, including Steve Craig (10 years), Isabel Louro (15 years), and Irene Wiseman (15 years). These departments were among the few that remained largely on campus over the summer to provide essential services, focusing on health and safety.
Members of the Office of the Principal and the Registrar's Office include Jean Talman and Guillermo Mejia (both 30 years), representing decades of faithful service to St. Michael's students in sorting out everything from questions about program requirements to the logistics of convocation. Given the Office of the Registrar's fast transition to remote service delivery in response to COVID, it remains possible for even a veteran of 30 years in the department to experience something new at work.
The list of honorees also includes admired professors such as Christianity and Culture's Michael O'Connor (15 years), esteemed members of the Kelly Library such as Remi Pulwer (15 years), and staff and faculty from still other departments whose work continues to strengthen the bonds of St. Michael's community even in a time of physical isolation.
In addition to these figures who continue to serve, St. Michael's also honours two members of the community who have concluded their work for the school. Fr. Peter Galadza retired from his position as Director of the Sheptytsky Institute of Eastern Christian Studies this summer. In addition to decades of teaching and research at the institute, he oversaw its transition to St. Michael's from St. Paul's in Ottawa. Debra Matthews in the Office of the President concluded her career at St. Michael's this year as well after providing direct support to three presidents during her tenure. She has retired in order to spend time with another community: that of her children and grandchildren. St. Michael's wishes both Fr. Peter and Debra all the best in their next chapters.
Noel McFerran has worked as a librarian at the University of St. Michael's College since 1998. His current position is Theology and Rare Books Librarian.
---
"Be Right Back!"
I spent last Wednesday morning in the Kelly Library providing curbside pickup service to faculty and students. As a librarian, it was exciting for me to see the library taking further steps to provide library materials to patrons while maintaining the health and safety of everybody involved.
Since mid-March I've been working from home, keeping very busy responding to emails from faculty and students about their course work and research. Wednesday was one of my first times back inside the Kelly Library. The most important thing was to be trained in how to function in my regular work environment during a pandemic. I thought that I knew all about social distancing, wearing masks, and sanitizing hands—but it's so much more important in a workplace where there are other staff using the same desk and equipment. Just like in the supermarket, we're maintaining a one-way route in the library in order to reduce face-to-face encounters between staff.
Every day the Kelly Library receives a computer-generated list of books and DVDs which patrons have requested through the UofT Library Catalogue. One staff person looks for these items on the shelves. Most items are where they are meant to be, but occasionally we have to search for something which has wandered from its regular home. Items then get checked out to patrons. Right now all items are signed out until September 18, 2020.
Another Kelly staff person, working from home, sends personalized emails to patrons telling them that their books are ready to pick up. Sometimes patrons respond with special requests (e.g. "Can a friend get my books for me?").
At present patrons can pick up their requested items at the Kelly Library anytime Monday to Friday between 9:00 a.m. and 4:00 p.m. The pick-ups ebb and flow. I filled the low periods with other library work to keep myself busy.
The first encounter between a library patron and staff is through a glass wall where the patron shows their library card. (I had real difficulty reading the card through the glass, so I might need to make an appointment for an eye exam!) You can't really hear people on the other side of the glass, so we have various printed signs which communicate the most frequent things (like "Be right back").
Staff retrieve the patron's bag of books and place it on a table outside the library under the overhang. Even then there is reduced interaction between staff and patrons. Smiling doesn't mean so much when you're wearing a mask, so I tried to wave in a friendly way.
The response from faculty and students to the Kelly Library's curbside pickup service has been very positive. My colleague Risa de Rege, who has worked many shifts in the past week tells me, "People have been very grateful that we're offering curbside pickups, and are also respectful of our space and policies." In the first week, 76 patrons submitted requests for 141 items. As more people learn about the service and how easy it is to use, that number is likely to increase. So far, though, we've been able to respond quickly to requests.
Nobody wants the COVID pandemic to go on any longer than it has to. But for the present and near-future, the Kelly Library is developing solutions to continue to provide library service to our faculty and students. I love being a part of that, knowing that my work contributes in a small way to the academic success of others.
---
Read other InsightOut posts.
Giancarlo Mazzanti is the Registrar and Director of Student Services at the University of St. Michael's College. Giancarlo is a graduate of the University of Toronto (St. Mike's) with an Honours B.A. in Political Science, and a B. Ed. from the Faculty of Education in 1985. He began his career in education at St. Michael's College School and has worked in student services for over 30 years.
Our Connection Is Just Fine
It's not like rumours weren't swirling about a possible move to a primarily online mode of delivering the services of the Registrar's Office and related Student Services. So it was with the better judgment of our team that we began preparations for what was beginning to look like the inevitable. It seemed like no time at all passed from those water cooler conversations with colleagues within the university community to when the email arrived from the Office of the President telling us that our offices were closing to in-person services. Academic advising meetings, learning strategist sessions, wellness appointments, and every other function and/or service would need to go online.
We received the call on the afternoon of March 17. Within minutes, Morteza was making sure e-tokens were good to go and that college staff in the various university offices were able to log in from home. Most were taken care of, but there were still a few to activate: no problem. Miranda, with Guillermo's and Philip's help, was making certain all students on the day's docket were either seen or given a new appointment, all while planning for graduation scholarships and any number of the other responsibilities within our office. Nawang was ensuring that bursaries were going to get into students' hands… yesterday! Next was getting ready for the hundreds of financial aid requests that would be submitted by our students, as well as the upcoming round of May admissions. Stephen was finalizing plans on how we were going to meet with future applicants, remotely, all while he and his wife were getting ready to deliver a future SMC student. Judy and Alex? Well, the newest members of our office were getting ready for the onslaught of student advising appointments which would fall on their shoulders as the various portfolios were being tended to. Hundreds of emails daily! Then, as the day turned into evening we packed our favourite mugs and our laptops and, with e-tokens in hand, we went home to our new offices!
All were confident as we prepared for remote delivery, even though the occasional nervous giggle could be heard. Gone were the commutes, the traffic, and the aggressive drivers. So was that horribly conspicuous dash to the only open seat on the train; everyone knows when you have designs on a seat in a subway train at 8:15 in the morning! Now it was simply a 12-second climb to the second-floor office, right next to the bathroom, and with a lovely view of the garden.
And so it was that practically overnight all university operations moved online, except for the staff in finance, the residence operation, and building services. They were our "hyflex" model pioneers. They were toughing it out on campus to make sure that USMC kept functioning and that students unable to get home had a room on campus, and that it was a safe space. The I.T. department stood on its collective head to make sure we had the hardware, software and in-servicing on the technology we had all dabbled in but which was not yet part of the daily menu. All of a sudden, Teams and Zoom were the plat du jour! And of course, the Communications team made sure there was an uninterrupted flow of information, essential to all parts of the community.
By the end of Day One of working from the home office, in whichever corner of the house we were assigned—or had earned over many years of squatting—many of the bugs had been worked out. It was quickly becoming business as usual for most, with the rest not far behind. Professionals who were accustomed to meeting in person were now looking at a screen with nothing more than a student's initials in a small circle. Whether discussing course selection, scholarships, or convocation, all meetings were now being conducted via telephone or in a Teams meeting. Different delivery models, same great advice and suggestions.
And how appreciative our students were during those early days of the new, even if only temporary, normal! Every email or call we received began with "sorry to bother you during this very busy time," and was often followed up with a lovely thank-you note.
Today, after hundreds of Teams or Zoom advising meetings, thousands of emails, dozens of website updates, countless online lectures and tutorials, governance meetings, a virtual Welcome Day for newly admitted students, two new Quercus courses to help transition our class of 2024, and hundreds of thousands of dollars in emergency financial aid to our students, it dawned on me. I confirmed for myself what I knew all along. The people! That is the ingredient that is making all the difference.
The people I met on campus were important to me during my undergrad years, decades ago, and I understand far more clearly how important that is today: the staff, faculty, and students of the university. In these "interesting" times, we know we can rely on each other. Whether teaching or making sure we are well positioned to tackle the financial pressures of the coming year or helping a student find a course that will fill a final breadth requirement, we know each member of our community continues to do their utmost to make things work for our students—and for each other. I am confident that is why we were all drawn to this place, our community. That is why we will be ready for the coming year. Yes, a simple electronic screen will not get in the way. Our connection in just fine.
---
Read other InsightOut posts.
Kelly Library patrons can once again hold physical books from the collection in their hands through a new curbside pickup service.  
To support the community's access to materials while also following public health guidelines, library staff can now accept requests from any patron with a valid UTORid through the UTL catalogue for select physical items in the collection that are not held in the Hathitrust Digital Library. These items are then made available for pickup in a safe and appropriately distanced manner.
"Curbside pickup of materials is an exciting move toward reinstatement of our services and in our ongoing effort to support students and faculty," Chief Librarian Sheril Hook says. "As we launch and evolve the service, the health and safety of our community is a top priority, with safety precautions implemented at each step of the borrowing process, following guidelines outlined by the University of Toronto Libraries and Toronto's public health authorities."
After they receive a pickup notice from library staff, patrons can visit to pick up materials between 9 a.m. and 4 p.m. Monday to Friday in front of the library. Visitors using the service will queue in a waiting area and then proceed to approach the window near the book return slot under the awning of the library, and boxes marked with tape on the ground will indicate where patrons should wait in order to maintain a safe physical distance. The library will not be open to visitors indoors, and all pickups will be handled outside. Patrons who cannot come in person can place a note in the catalogue request for their friends or family members to pick up materials for them.
The service makes available materials that have otherwise been inaccessible to patrons in any format during the pandemic. In addition to the physical items now available for curbside pickup, patrons can request a PDF scan of a single book chapter or journal article from the library's circulating collection not available through Hathitrust. Physical items being lent out will be due back by August 31, 2020, although this date may be updated as plans continue to change during closures.
The Kelly Library has made available full instructions for using the service, including health and safety guidelines and FAQs.  
Hi. I'm Peter Mason, a first-year engineering student from the U.K. living in the Historic Houses. In the St. Mike's community, I've loved everything from talking to film assistants on their on-campus sets to just being close to my friends. From my love of travelling, I'm working on sustainability projects around Canada and the larger world, and supporting small Canadian businesses affected by COVID-19 by writing a children's book, working with thisbag.ca. Always smiling.
---
Forward.
Our quarantine. We're stuck at home, unable to travel freely and be together, but things are opening up soon. I'm from England, but I was in the GTA for quarantine until very recently, there for an extra three months, with a good friend from St. Mike's. Aside from adjusting, I spent time thinking about my extended stay, what's happened this past year and where my motivation has gone.
In my quarantine in Canada, I treated each day as its own, focusing on the super short term. I didn't know when flights would open up, and so it was best not to think about being 'isolated', 'stranded' or any of the above. And I didn't feel that way, but perhaps that's because I'm pretty used to adapting. With this attitude, I was able to take each day, and I felt happier. Not every day would be productive but I'd learn something and take that positive step into the next one. I also meditated more. I'm grateful for the memories I've made and the people who were by my side this year. Meditating helps set up my day for whatever could happen. It also helps gradually inch away at hard thoughts and choices rather than reacting to them once they hit you all at once.
I received genuine kindness from my friend's family during my extended stay in Canada, and this is a reflection of how I've felt throughout my time in Toronto so far. Unexpected, but I felt very welcomed and I can only be thankful. It was hard to say goodbye, but I know I'll see them again. At the airport, I took extensive care to be aware and clean. Yet, there was no one there! I started to think there were more staff than passengers. It was a very eerie, silent experience and, I pictured what the deserted airport looked like the last time I was here five months earlier. I remember a lengthy Starbucks queue. It felt as if I was part of a TV show and I was left alone in an airport.
In the fall semester, I fell a little bit into the annoying trap of saying I had a lot of work. I'm in that small bracket of engineering students at St. Mike's. Once I heard the same line from my roommate, I re-evaluated what I was saying. I began to balance classes, soccer and social activities in St. Mike's better, and in a different way to the winter semester. However, I kept the same mindset. My attitude going into university was to hope to enjoy what I was studying, make some friends and keep on helping people. If I was smiling, I'd be alright. I would be pretty flexible to dip my toes into new things and meet new people and looking back I think I can say I met some pretty motivated people. They've introduced me to Canada and its culture, and I've shared what I've known.
I like to think I've done my best to contribute back to it, and hope my actions and words have helped people this year. Yet, I didn't make it simple. For those who don't know me, I end up balancing a lot and taking too much on my plate. The reality dawned on me, and my friend's opinion was right. I couldn't study and get the grades to retain my scholarship, play for three soccer teams, follow my passions, and be a part of St. Mike's without burning out. I have those around me to thank. And for those of you I knew better, I miss your smiles.
As I look back, I do so looking forward. I remember how travelling used to be my goal, and I reminisce about St. Mike's dynamic and vibrant individuals. Yet, I realize I shouldn't wait, but keep making steps forwards. Whether that's sharing initiatives, listening and learning and supporting my friends, I'm not 100% sure what's ahead, but I'll be ready. If this can get us closer to a future where we are proud to see each other again, I'll keep trying.
For that future we are trying to chase, how do we try to define that? When Matthew McConaughey won an Academy Award for Best Actor in 2014, he spoke of his hero being himself in 10 years. He'd always look up to the future him, but never be his hero as he'd always be 10 years away. This is great on a personal level for moving forward. I couldn't have imagined my life being like this 10 years ago, but I'd be proud of the big moments and the small laughs. I hope we can together reflect on the progress we've made in a year, or in a decade. We're moving to Mars, we can produce more sustainable clothes, and we've reduced famines globally. We're not there yet by a long way, but let's appreciate our progress and look up to the community we will define together.
In the last few weeks, I read a lot, listened more and kept on learning. This helped me start my blogs on Medium and Vocal, and allowed me to grow. We've all grown, too. From the start of quarantine, I remember the social media shenanigans, sadness at missing basketball games, or waving a final goodbye. But look and think about what has happened since. My friends have made visors for fire stations, supported Black Lives Matters protests, and taken on leadership positions across so many different areas. We're tackling mental health issues among ourselves and preparing ourselves for when we return. I've chosen to better myself and share that with others. It is the confidence I've gained from being at St. Mike's this past year that I can use to make a longer lasting change, one that I couldn't have made before meeting everyone.
---
Read other InsightOut posts.
Jean-Olivier Richard is Assistant Professor, Teaching Stream, in the Christianity and Culture Program. A historian of science by training, his research and teaching interests include the relationship natural philosophy with Christianity with science in the early modern era, Jesuit history, environmental history, and the history of alchemy, astrology, and magic.
---
Night Sky and Quietude
On June 17, I decided to set up a tent in the backyard of my partner's parents, thereby adding a room to what was beginning to feel like a crowded house. My girlfriend and I brought mattresses, pillows, sleeping bags, and munchies. I also decided to install my Meade ETX 90, a reflecting telescope I had purchased a couple years ago and neglected to use since. I figured that on a clear night in Ottawa's suburbs, it would find better use than in dazzling Toronto.
Around 3 a.m., we woke up to a starry sky, with Vega and Arcturus above our heads and a handful of planets lined up within the narrow band of the Zodiac. In the south, majestic Jupiter lorded at its zenith in conjunction with Saturn. Red Mars was lagging further to the East, next to Neptune, invisible. The waning crescent Moon, with Venus by its side, had yet to rise. Over the next two hours, we turned the telescope to each of these celestial bodies, trying different lenses and observing with childlike excitement. My girlfriend saw, for the first time, Jupiter's four largest satellites—the same Galileo discovered with his spyglass in 1610—as well as hints of the giant's darker belts. Even more delightful, to both of us, were Saturn's rings, which we could see distinctly, like a pair of bright handles. Then, just before dawn, the ancient Moon's familiar wink was made unfamiliar. Next to its shadowed face, Venus was showing its crescent. At that point, our excitement had ceded place to a kind of contemplative wonder, mixed with serenity and sunlight. With our naked eyes, we had observed and experienced what astronomers of old described as the wheeling of the celestial spheres around Polaris, the axis of the world. It was a wakeful night well spent.
Over the next couple of days, my mind was busy pondering Plato's Timaeus, a speculative account of the creation the universe I teach in some of my Christianity and science courses. Therein Plato argues that the cosmos was made by the Demiurge, a divine, benevolent craftsman who ordered his materials mathematically and beautifully, in the likeness of eternal, unchanging forms. The Demiurge not only created the gods (including the planets) but also individual souls (each one tied to a guardian star), whose bodies He let the lesser deities shape from imperfect matter. Plato teaches that our souls, trapped as they are in their fleshy shells, tend to be confused and disorderly, having lost sight, from the moment of their birth, of the divine harmonies from whence they come. For Plato, contemplation of the wheeling stars—and by extension, the study of mathematical proportions—is the best way to quell our inner disturbances and to restore our quietude. Failing to do so is to risk losing clarity of mind, to condemn the soul to reincarnate in critters less suited for philosophy than human beings: birds, brutes, or—God forbid—fish!
For sure, contemplating the heavens was not a source of excitement for Plato in the way it can be to city dwellers today, but it was just as salutary. Plato's great insight was that education is transformative: we become what we study, and we must therefore be mindful of our intellectual diet. In trying times, when we feel trapped in our heads and in our houses, it pays to look up, and emulate the stars.
---
Read other InsightOut posts.
St. Michael's pulled out all the (virtual) stops on Thursday to honour three key leaders as they move on to new roles and responsibilities. More than 90 people gathered online to celebrate the careers—thus far—of Principal Randy Boyagoda, Theology Dean James Ginther and Fr. Peter Galadza, Director of the Metropolitan Andrey Sheptytsky Institute of Eastern Christian Studies (MASI).
Festivities began with a slideshow of each man in action on campus—Fr. Peter with students at Windle House, Dean Ginther presiding at convocation, and Principal Boyagoda in Rome with Gilson Seminar students—all set to the jazzy strains of Natalie and Nat King Cole's duet of "Unforgettable."
Then President David Sylvester kicked things off with a welcome to guests, who ranged from students and Collegium members to colleagues and family. Dr. Sylvester recalled his own welcome party two summers ago, bemoaning the fact that the assembled could not celebrate in person in the sunshine of Scollard Park, as he had been feted.
As the program unfolded, however, the inability to gather together did not stand in the way of heartfelt praise for each man. Dr. Ginther offered a tribute to Fr. Galadza, who is retiring from MASI, citing his "dogged commitment to academics," his "passion for Eastern Christian studies" and his deep faith.
The Dean recalled that even though the two men were doing doctoral studies at the same time at St. Mike's, it was only during the negotiations in 2017 to bring MASI from St. Paul's University in Ottawa to St. Michael's that they met, and Dr. Ginther expressed great admiration for Fr. Galadza's dedication to students, MASI and the Church.
In response, Fr. Galadza offered his thanks, and expressed his delight at finally being able to spend more time with Olenka, his wife of 41 years.
"God bless all of you," he said, and guests responded with a flurry of virtual toasts and clapping emojis.
Then Dr. Sylvester offered thanks to Dean Ginther for his service to the Faculty of Theology, noting that, as both men are mediaevalists, the former knew the latter's academic reputation long before the two met, given Dr. Ginther's profile as a scholar of Robert Grosseteste and his work in digital humanities.
Calling him a champion of the Faculty, the President cited the Dean's "tireless work" in renewing the graduate division of St. Michael's, citing three new hires as an exciting indication of things to come.
Dr. Ginther responded with thanks to faculty staff and his colleagues, and told those assembled how much he is looking forward to returning to the classroom after his year-long research leave.
"It's been 12 years" since he's had a leave, he noted.
This prompted another flurry of toasts and clapping icons.
Then it was Dr. Boyagoda's turn to be honoured. With some gentle teasing, the President noted that if he left anything out in his introduction "Randy would fill it in."
Dr. Sylvester thanked the outgoing Principal for his vision for St. Michael's, noting that he was at the forefront of the renewal of the university's programming and repetition, helping to restore St. Mike's to its place as the leader in Catholic education.
In his response, Dr. Boyagoda, who has been named Vice Dean, Undergraduate in the Faculty of Arts & Science at the University of Toronto, offered thanks to many people, and then concluded his remarks with an anecdote.
He had just been the basement of Elmsley Hall with a young colleague to seek out furniture for the office he will maintain at St. Mike's, as he will teaching the Gilson Seminar next year. The new employee who greeted him thought he was a student.
"I'm leaving here feeling young!" he proclaimed, and everyone offered a virtual toast.
Then came a round of comments from such notables as Collegium Chair Fr. Don McLeod, CSB, and Dr. Christopher Brittain, Dean of Divinity at Trinity College.
It was not the in-person party that anyone had imagined, but it was a heartfelt send-off, and the community wishes all three godspeed as they head off in new directions.
June 24, 2020
The University of St. Michael's College and The University of Toronto Faculty of Arts & Science are pleased to announce that astrophysicist Dr. Adam Hincks, S.J., will be the inaugural holder of the Sutton Family Chair in Science, Christianity and Cultures. The position, jointly supported by Arts & Science and an endowment to St. Michael's from alumni members Dr. Marilyn and Thomas Sutton, will make a significant contribution to the body of scholarship on the intersection of these three key fields.
Alumni and generous donors to St. Michael's, the Suttons have long envisioned a position dedicated to examining how Christianity, science and cultures interact and intertwine.
"Marilyn and I are pleased to make this gift of gratitude in support of the distinctive partnership of USMC (St. Michael's) and U of T. Our education in the Humanities at USMC and Math and Physics at UofT gave us a strong foundation for further education and our professions," says Mr. Sutton.
The Suttons have found in their own studies that exciting knowledge is found in the spaces between disciplines. The Sutton Family Chair will offer a distinctive opportunity to advance such understanding.
"The inquiries of Science, Christianity and Cultures are informed by intersecting strands of scholarship. This Chair will provide a locus for focused study of those intersections and facilitate the development of new knowledge," Dr. Sutton says.
Dr. Hincks specializes in physical cosmology, which studies the evolution and overall structure of the universe. In 2004, he completed a B.Sc. in physics and astrophysics from U of T, while also earning the St. Michael's College Gold Medal for the highest cumulative GPA in sciences for a graduating student. In 2009 he earned a Ph.D. in physics from Princeton University and then entered the Jesuit novitiate in Montréal. After pronouncing vows in 2011, he pursued philosophical studies at Toronto's Regis College and later did a Bachelor of Sacred Theology at Rome's Pontifical Gregorian University. Between these studies, from 2013 to 2015, he was a postdoctoral research fellow at the University of British Columbia. Most recently he has been completing a Master of Theology and Licentiate in Sacred Theology at Regis College. He was ordained to the priesthood in 2019.
"As an alumnus of St. Mike's at the University of Toronto, where I did the undergraduate Astronomy and Physics specialist programme, I'm proud that my alma mater has created this creative position, and I'm delighted to be taking it up," he says.
Among his various academic affiliations he is an associate scholar of the Vatican Observatory, while his research includes work with the Atacama Cosmology Telescope and the upcoming Simons Observatory, both located in Northern Chile, that are designed to answer fundamental questions about the history and structure of the Universe. In the past, he has also worked on the Canadian Hydrogen Intensity Mapping Experiment in British Columbia's Okanagan Valley.
"I'm looking forward to continuing my scientific research in a context that also allows me to examine how it enters into conversation with Christianity and culture, both in the classroom and as a secondary research area," Dr. Hincks explains.
"Dr. Hincks is a stellar addition to a growing group of very fine core faculty at St. Michael's," says Dr. Sylvester. "He reflects the caliber of research and teaching excellence St. Michael's is providing to all University of Toronto students. Dr. Hincks's work—especially in studying the interrelationships of Science and Christianity and their relationships to a variety of cultures—disproves the frequent assumption that science and religion have nothing positive to gain from encountering each other. We are very glad to welcome him home to St. Michael's."
Dr. Melanie Woodin, Dean of U of T's Faculty of Arts & Science, agrees.
"The establishment of the Sutton Family Chair will advance research and teaching in multi-disciplinary ways that attest to the breadth and depth of the scholarship and learning that takes place in the Faculty of Arts and Science," Dr. Woodin says. "I am delighted to recognize the generosity of U of T alumni and longtime supporters Tom and Marilyn Sutton. Their investment in this co-located Chair affirms the importance of creative and meaningful collaborations between the Faculty and one of its valued federated colleges, St. Michael's."
Dr. Hincks will begin his four-year appointment on July 1, 2020. The David A. Dunlap Department of Astronomy and Astrophysics will host Adam's graduate appointment in the University of Toronto. In addition to teaching courses for the Department and also for the Christianity and Culture program sponsored by St. Michael's College for students in the Faculty of Arts and Science, Adam will develop a course to be offered jointly for students in both programs, related to religion and science, in the time ahead.
Marilyn and Tom Sutton are graduates from St. Michael's class of 1965. Marilyn graduated with a B.A. in English and French, completed a Phd at Claremont Graduate University and is Professor of English (Emerita) at California State University, Dominguez Hills. Tom graduated with a B.Sc. in Mathematics and Physics and is the retired chairman and CEO of Pacific Life Insurance Company.
Ask.smc@utoronto.ca offers a single point of access for student to find the help they need
From academic advising to assistance with financial aid, accessibility needs and career planning, the Office of the Registrar and Student Services provides essential help to students in all stages of their St. Mike's journey. Although the physical office has been closed since mid-March in response to the COVID-19 pandemic, the Student Services team continues to provide timely, crucial support to St. Mike's students online, and the team is optimizing its services for remote delivery this fall as well.
The effort on the part of the office to optimize online service delivery for St. Michael's students in a matter of days "is truly something I have never witnessed before," says St. Michael's Registrar Giancarlo Mazzanti.
"Advisors have stepped up to deal with the very significant increase in student inquiries, while working at putting into a virtual format everything that students have come to expect of the Registrar's Office and Student Services," Mazzanti says. "The university has made a commitment to the continuation and expansion of Student Services to be certain that all students will have the advising and services that have become synonymous with the student-centered St. Michael's approach."
During this unique time, a single point of access has made it easier for students to find the help they need: ask.smc@utoronto.ca. Students can email this account to get in touch with an advisor directly, and to get connected with a variety of ongoing services.
Academic Advising is a primary focus of the office. During one-on-one sessions, advisors provide assistance with registration, course selection, program selection and scheduling. In addition, advisors can provide students with guidance regarding workloads relative to other aspect of their student life, and help provide clarity on options for financial aid, some of which are available directly through the University of Toronto.
Nicole LeBlanc MSW, RSW has been the Wellness Counsellor at St. Michael's since the fall of 2016. All students and residents of St. Michael's are welcome to set up an online half-hour counseling appointment with her by email: nicolem.leblanc@utoronto.ca. Other wellness resources can also be found through St. Michael's Student Services under the Wellness Counsellor tab.
Dr. Andrea Graham and Julia Andrews are the Academic Success Learning Strategists at St. Michael's, and they support students in all areas of learning and academic performance. Graham and Andrews are available to help students discover their best ways of learning, adapt to university expectations, increase their efficiency, identify and pursue their goals, improve their work, and get the most out of their academic learning experience. Appointments with each can be set up through ask.smc@utoronto.ca, and additional resources for academic success are available through University of Toronto Student Life.
Accessibility Services at the University of Toronto can help students with temporary and permanent accessibility needs receive necessary academic accommodations. St. Michael's accessibility advisor can be reached through ask.smc@utoronto.ca, and more information about registering for services is available through University of Toronto Student Life.
It's no secret that writing at the university level can be a challenge, especially for new students. That's why the Writing Centre at St. Michael's continues to offer one-on-one appointments for students looking for guidance on all aspects of the writing process, from researching and outlining to drafting and editing.
Support for students also includes help with the period that follows graduation. This is where St. Michael's Career Educator Husna Arif comes in: she helps students with exploring career options, applications for grad school, upgrading job search skills, conducting mock interview, learning about employment opportunities, and making plans for after graduation. As with the Office of the Registrar's other services, digital appointments with Husna can be set up through ask.smc@utoronto.ca.
As these services continue being offered digitally through the summer, Mazzanti says remote service is being optimized for the Fall term as well. "We have doubled the number of front-line advisors available to answer student inquiries as well as adding resource to the financial aid portfolio, in personnel and funds," he says. Regular services offered during the Fall and Winter terms such as the Math and Computer Science Success Centres will be available remotely, too.
Many students will also be making their transition to university during this uncertain time, and the Office of the Registrar and Student Services team is already working hard to make the move as seamless as possible. "We have over 20 events planned over the summer to facilitate the student transition to university," Mazzanti says, including "welcome events, course planning and selection and other events that will allow students to actively participate, collaborate and meet with our advising team."
June 8, 2020
Dear members of the St. Michael's community,
I trust this message finds you in good health and holding up in these uncertain times. The 2019/2020 academic year has ended like no other, and I have watched our community respond with grace, courage and resilience to the challenges created by the COVID-19 pandemic. Once again, St. Michael's is showing that even in very difficult times, our strength and generosity marks us as an anchor of hope in our community.
Social media use of #allinthistogether has gathered traction as the world responds to COVID-19, but I am particularly struck by how, at St. Mike's, we really are in this together. Together, our students, faculty, alumni, and staff have worked to respond to these unique times, enabling classes to continue while ensuring the safety and security of campus, and the community. Students have been particularly resilient, and they have shown great understanding and patience in the face of a dramatically upended school year. As I look forward not only to the coming academic year but also to the future of St. Mike's, I am confident that the lessons learned in these challenging days will help strengthen this incredible place, a place with compassion and community at its very heart.
When it became clear in mid-March that we needed a drastic response to the looming health crisis, creative problem-solving swung into action across the University. Within days, faculty and staff began offering classes and advising remotely, and students rose to the challenge. Residence students were able to pack up and head home early. The library remained open online, even offering a town hall on research. With a dedicated skeleton staff on campus to ensure that our students who could not leave were safe and supported, colleagues began working remotely, and virtual meetings became the norm. For the first time in history even Collegium and Senate meetings moved online.
This period will forever be remembered as a time when the world faced challenges above and beyond the norm, and we offer our support to those who are suffering. For St. Mike's, the pandemic has forced us to sacrifice some much-loved traditions. We had to cancel spring reunion on campus and move to online anniversary activities, and the Class of 2020 missed out on an in-person, on-site convocation. As always, however, our community has responded with energy and hope. Whether it's our Student Life team working on a virtual orientation for the incoming class, staff in the Registrar's office taking additional time and care to respond to new and returning students' concerns, or one of our students arranging to donate thousands of masks to protect those still on campus, this community is motivated by a concern for others, and it has been deeply moving and inspiring to witness.
We were in the midst of our St. Mike's 180 planning when the pandemic hit. The pause in this project has allowed us time to reflect on our efforts to date and has affirmed what we already knew, that it is the strength of this community that is helping us weather this difficult storm and gives us hope for the future. We remain focused on our plans for renewal and I look forward to restarting conversations with you all about who we want to be as an institution and how we plan to achieve that. Obviously, we are stepping into a very different world, but St. Mike's is prepared and must take up the mantle of leadership and think of new ways to build hope for our university and society, through our academic and student life programs and through our alumni and community partnerships.
Looking ahead to the 2020-2021 academic year, much remains unknown and difficult decisions must be made in the face of ongoing uncertainty. The health and safety of our community continues to come first, as well as the ability to reopen and resume operations when we are able to do so safely. The university is also facing challenges with regard to reduced revenues, and must also ensure that it remains fiscally sustainable. In early April, we implemented a hiring freeze, along with temporary redeployments. More recently, faced with prolonged shutdowns of parts of our campus and operations the University has worked with the United Steelworkers so that employees in our Facilities and Services Department and Physical Plant Departments can self-identify if they are willing to take a temporary leave. Staff who are affected by this decision have already heard from us directly.
Despite the challenges we are facing as the result of the pandemic, we remain committed to our community and charting a path forward. We are doing everything we can to sustain our workforce and adapt as we move through this crisis. We have established an advisory group, focused on plans for the fall, and we will continue to follow advice from public health and government guidelines. The University of Toronto has recently announced a plan to support employees in working from home where possible until at least September. St. Michael's is part of this collaborative effort to achieve a gradual and safe reopening of the city's workplaces.
Fortunately, in addition to calling on the expertise of our in-house resources, we can also tap into the knowledge and best practices of organizations such as Universities Canada to help us continue to do what we do best as a centre of learning and faith committed to building the common good.
Our Collegium remains a strong sounding board and a source of advice, responding wisely and compassionately to the unique concerns raised by the pandemic. Last week, the USMC Senate discussed the impact of COVID-19 on our academic community. We head into the coming year in especially capable hands, with former St. Michael's Principal Dr. Mark McGowan returning as Interim Principal, as Prof. Randy Boyagoda becomes Vice-Dean, Undergraduate in the Faculty of Arts & Science at U of T. As well, Dr. John McLaughlin will again serve as Interim Dean of the Faculty of Theology as Dean James Ginther returns to the classroom following a leave. We are also very fortunate to have continued great student leadership, and I have already begun to work with Cianna Choo and the newly-elected executive of SMCSU.
While there is still so much we do not know about the course of this pandemic, rest assured that we will continue to communicate via email, social media and our website, stmikes.utoronto.ca, with important information about the 2020-2021 academic year and how and when the campus will reopen. Yes, we are in extraordinarily challenging times, but we are truly all in this together, and with your help St. Michael's serves as an anchor of hope, an engaged and compassionate community dedicated to serving the greater good.
I am proud to be a member of this remarkable community.
Gratefully,


David Sylvester, PhD
President and Vice-Chancellor
University of St. Michael's College
Although a virtual ceremony took the place of an in-person Convocation at the conclusion of their university experience, members of the Class of 2020 look back fondly on their time at St. Mike's, starting from the moment they first set foot on campus. "Every time I think about my time at St. Mike's," Michael Coleman (Honours Bachelor of Science: Physiology and Biochemistry double-major) says, "it really starts from the welcome I got" during Orientation Week.
Anna Zappone (Honours Bachelor of Arts: Environmental Geography major, Forest Conservation and English minors), a veteran of St. Michael's orientations over several years, agrees. "It's such an amazing week, no matter what goes wrong or whatever happens," she says. "Everyone screams until they lose their voices – everything is just so extreme and it's just so fun."
The thrill of the week's activities introduces new students to a community of care and support. Coleman remembers Orientation for the way "it makes you feel a part of something bigger, but not intimidating," a quality he did his best to communicate to new students when serving as an orientation leader and residence don in later years. "Everyone's your family," he says. "It's gotten better every year."
Brennan Hall provides a setting for Paul Nunez's (Bachelor of Arts: English major, Classical Civilization and Anthropology minors) memories of St. Michael's. "I really love how's there's a community within the Coop," he says, "very outgoing, encouraging strangers to join in the fun." Though he often spent late nights there hitting the books alongside his classmates, "we don't usually talk about what we're studying." The camaraderie grew irrespective of programs or disciplines.
Joseph Rossi (Honours Bachelor of Arts: International Relations major, History and Political Science minors) remembers this feeling of camaraderie in Brennan, and across campus generally at "move-in days, Dean's cup events, and great conversations in the residence or in the Coop."
"The college system is great at UofT, and I think it's an important experience," Rossi says. While students benefit from the larger University of Toronto setting, St. Michael's provides community and support on a smaller scale, something that students often mention as being uniquely valuable. "I think that St. Mike's is where I found my support network," says Michelle De Pol (Honours Bachelor of Science: Neuroscience specialist, Physiology minor). "I will remember the support that I felt from other students at St. Mike's most."
Julia Orsini (Honours Bachelor of Arts: Political Science major, English and Italian Culture and Communication minors) comes from a long line of St. Michael's grads, setting her memories of community on campus alongside those of her family. "It's true what they say, St. Mike's is a very tight knit community," she says, mentioning the Office of the Registrar and Student Services as giving her essential support throughout her undergraduate experience. "They were really there to listen and hear what was going on, not only in my academics but in life," she says. "They want to see you succeed."
Family is, of course, the word that keeps coming up in reference to the St. Michael's community—and that family only continues to grow. "I met my best friends here," Kate Friesen (Honours Bachelor of Science: Immunology major, Physiology and Biology minors) says. "Living in residence, we would go out—like half the floor would come to McDonald's to get a coffee at 1 a.m. to keep studying."
Echoing several of her classmates, Friesen says the most memorable thing for her about St. Michael's is "how welcoming everyone was, and how supportive the whole community was, and how fantastic the people were."
We asked members of the Class of 2020 if they had messages for their classmates. Here's what they said.
Julia Orsini is a member of the graduating class of 2020. On Tuesday, June 2, 2020, she was granted an Honours Bachelor of Arts degree with a Major in Political Science and Double Minor in English and Italian Culture and Communication. She will be pursuing a Master's Degree in Marketing at Schulich School of Business in September 2020.
---
Double Blue Forever
Coming from a long line of family members with double blue running deep in their veins, I was so excited to carry the torch in my academic journey and become a St. Michael's College student myself. By reflecting on my time working with USMC Orientation, teaching chants like Hoikity Choik and Bubbaloo, I couldn't help but remember learning them at a young age and wearing my dad's oversized SMC sweater. For decades, St. Mike's has influenced education through Basilian teachings to transform young enthusiastic student minds into great leaders, and the university welcomed me with open arms the fall of 2015 with opportunities to grow and develop.
At USMC we are always quick to discuss our tight-knit community. It is no wonder the place quickly became the home that I had been expecting on my arrival, and hence why it will be so difficult to leave now that I have graduated. I learned early on that your university experience will be whatever you put into it, and I knew being heavily involved in the USMC community from the start was integral to my five years here. As I prepare to leave the gates of USMC behind I am confident that my time and experiences here have helped me mature in ways I could have never imagined when I first stepped foot on campus. My time with the St. Michael's Troubadours Drama Society and The Mike are notable memories, including having the opportunity to find creative ways to connect the Young Alumni community as a work-study student at the Office of Alumni Affairs. The latter is now becoming reality for me as I become part of the Young Alumni Community myself.
Although our USMC Class of 2020 had the unconventional experience of graduating via a YouTube Convocation, I truly believe that everything happens for a reason and that God does not give you more than you can handle. I believe that the Class of 2020's unwavering determination to continue learning without a traditional university experience is a testament to our strength as a community capable of accomplishing greatness.
Despite not having the traditional convocation, the University of Toronto administration still managed to recreate the procession, which I watched as I gathered with my family at home on the couch. Instead of wearing fancy heels that bore the impact of walking across campus from USMC to Convocation Hall, I opted for comfy house slippers. Rather than trying to find my parents in the sea of people as I waited for my name to be called out, we screamed, celebrated and cried when my name appeared on our television screen, and we held each other tightly. It turns out our unprecedented virtual convocation allowed me to celebrate instantaneously with my family in a way that transcended distance, continents and time zones.
I am proud to be a St. Michael's student turned Young Alumni member, and share with the graduating class the optimism for a better and safer future as we continue to form new knowledge, skills and experiences to keep the world on turning.
---
Read other InsightOut posts.
"Community" is one of the words that comes up most often when graduating students talk about what made their St. Michael's experience special. While their university experiences were not always easy, several members of the Class of 2020 found that the St. Michael's community was there for them when they needed it most.
"I struggled in first year," Kate Friesen (Honours Bachelor of Science: Immunology major, Physiology and Biology minors) says. "I was going to transfer home—I transferred all my credits." What ultimately convinced her to stay? Conversations with older students in the Canada Room, who encouraged her that things would get better if she stuck it out. At St. Mike's, she says, she found "people who are going to push you further."
Friesen found community at St. Michael's near the beginning of her student experience, meeting people who would become her best friends in residence and at Orientation. An orientation coordinator her first year who "was just so welcoming" stayed in touch with her and even recently provided her with a reference. Because of the support Friesen received at St. Mike's, she stuck it out at the University of Toronto—and now is preparing to take on a PhD placement in Oncology at Oxford University. "I feel I've grown leaps and bounds from where I was when I came in," she says, "and I wouldn't have grown this much if I'd stayed at home."  
"St. Mike's is such a wonderful community, it's so diverse, it's so warm and welcoming," Friesen's classmate Anna Zappone (Honours Bachelor of Arts: Environmental Geography major, Forest Conservation and English minors) says. She finds the college's sense of community unique at the University of Toronto. "Everybody is always together, always doing things, always so eager to give back to our little community." Involved in Orientation, student government, and even Collegium during her four years at St. Mike's, she spent much of her student career giving back to the community in just this way, and was recognized for her contributions this year with a University of Toronto Student Leadership Award.  
Joseph Rossi (Honours Bachelor of Arts: International Relations major, History and Political Science minors) didn't realize how much the diversity of the St. Mike's student body would shape his experience—but that diversity would become one of the things he valued the most about his time in the school's community. "Learning about different religions, cultures – it shapes your own perspective," he says. "When you listen to someone and have a conversation, you grow as a person, and as an intellectual."  
"The older colleges are so rich in tradition, and I think there's something to be said about that – it gives a community and a heritage aspect to it," he continues. Michael Coleman (Honours Bachelor of Science: Physiology and Biochemistry double-major) agrees: "St. Mike's is probably the most proud college to display its history," from historical photos on display dating back to its founding to the many fireplaces that can be found all over campus. "Pretty much everywhere you go, St. Mike's is just brimming with history," he says.
As a student in residence all four years, including two as a residence don, Coleman took a special pleasure in introducing parents of students to this history while helping their children move into their rooms during Move-In Day. Welcoming students to campus is, in part, helping them come to see this history as belonging to them, as well.  
"I associate St. Mike's primarily with community engagement," says Paul Nunez (Bachelor of Arts: English major, Classical Civilization and Anthropology minors), founder of the SMC Wellness Club and a fellow winner of a University of Toronto Student Leadership Award. Nunez's experiences of community at St. Mike's are primarily set in the Coop, a hub for both students in residence and commuter students alike. For him, the most memorable parts of life at St. Mike's "are the nights in Brennan Hall when I would stay till closing at 11 p.m. studying," he says. One or two other students would almost always be doing the same, creating a special late-night camaraderie.  
Ultimately, what Nunez and other students came to feel about St. Michael's during their time as students is summarized well by their classmate Michelle De Pol (Honours Bachelor of Science: Neuroscience specialist, Physiology minor): "Coming onto St. Mike's campus, I always felt like I was coming home." Coordinator for SMC Mentorship and also a U of T Student Leadership Award winner, De Pol continues: "I find that that kind of student community is unique at U of T, and it was definitely a cornerstone to my success throughout university."
The following remarks were included in a program delivered to members of the graduating class as part of their virtual Convocation.
---
On behalf of Principal Boyagoda, and all of our colleagues at the University of St. Michael's College, I offer congratulations on completing your undergraduate studies at the University of Toronto.
The historically rich university ceremony of convocation is meant to provide the opportunity to celebrate your academic accomplishments and to acknowledge publicly those who have supported you. Well done, and congratulations also to your family, friends and the professors and many others who have helped you complete this important chapter in your educational and personal journey.
This year, however, you and your classmates, in fact all of us, have been also called to reflect upon the extraordinary events we find ourselves facing, individually and as a society. The circumstances surrounding your convocation are like no other. We recognize that it has been a challenging way to end this year. It is not only the shift to remote learning, and the distancing from good friends at this time of celebration: for many, the events of the last few months have added real economic and personal strain to the usual challenges one would expect to face as program completion deadlines approached. So, please know that we acknowledge that in addition to the academic focus and discipline you have demonstrated in this last semester of your studies that you have been asked to find within yourselves the patience, flexibility and strength to face these new challenges.
Thank you for the grace and resilience you have demonstrated in this challenging time. You, and the class of 2020, will be remembered in a unique way in the long and rich history of St. Michael's.
Congratulations again. Be well, and God bless you and yours.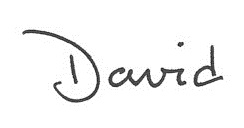 David Sylvester, PhD
President and Vice-Chancellor
The University of St. Michael's College
John Montefiore is a member of the graduating class of 2020. On Tuesday, June 2, 2020, he will be granted a Bachelor of Arts degree with a Double Minor in Education and Society and Human Geography.
---
Walking Away—and Coming Back
My relationship with St. Mike's goes back to 1995, when I first began my university career. I abandoned my pursuit of a university degree, however, after I was found I was unsuccessful in performing academically while also being a varsity athlete with the University of Toronto Varsity Blues football team. I walked away from both my academic and athletic dreams, primarily because I was unable to face and overcome the adversity and difficult position in which I had put myself.
Decades later, in the summer of 2018, I returned to the University of St. Michael's College to explore the possibility of returning to school to complete my university degree. The staff at the registrar's office were so helpful, accommodating, and supportive of me in my goal to complete my studies! A special thank-you goes out to Associate Registrar Miranda Cheng. She helped me plan my return and directly contributed to my success. I will be forever grateful to her and to the entire St. Mike's administrative staff for helping me erase decades of feelings of regret and disappointment.
Today, I am proud to be a graduate of the University of St. Michael's College. My feelings of pride, however, would have been delayed if not for the flexibility, actions, and commitment the entire University took to ensure that the academic year would not be lost due to COVID-19. All my professors went above and beyond to transition to a virtual format to help complete the winter term. Considering my own experience with adversity, seeing the University of Toronto react so positively in a time of crisis was inspiring. As such, I have decided the best way I can repay both St. Michael's and the University of Toronto for their efforts is to aspire to be the best version of myself in spite of being faced with challenges that may arise, and to "pay it forward" to anyone that can benefit from any assistance I can provide.
As for not having an in-person convocation, well, I do feel somewhat disappointed. More so for my family, who would have loved to experience a moment that I failed to deliver to them decades ago. But it is just the cherry on top of the sundae! As I reflect back on my academic journey, I am reminded that it was the journey itself, the knowledge gained, the friends I made, the personal growth, and my sense of accomplishment that was the ice cream, chocolate sprinkles, whipped cream and nuts that made up one delicious dessert. I am so grateful for being a part of the class of 2020, and will always remember graduating during the COVID-19 crisis. So, instead of using crisis as an excuse, I will use it as a reason, a reason to rise above it and do interesting things during these interesting times.
---
Read other InsightOut posts.
Principal Emeritus Dr. Mark McGowan will serve as the Interim Principal of the University of St. Michael's College for the 2020-2021 academic year, President David Sylvester has announced.
"I am delighted that Dr. McGowan, with his extensive administrative experience both at St. Michael's and at the University of Toronto, will be returning to Odette Hall," says Dr. Sylvester. "His presence in the Principal's Office, particularly in these challenging times, ensures that the academic affairs of St. Michael's will remain in strong and capable hands."
St. Michael's Principal from 2002-2011, Dr. McGowan is an historian renowned for his work on the Catholic Church in Canada and the Great Irish Famine, as well as the lasting impact that the Famine's mass migration had on Canada.
He has won multiple awards for both his teaching and writing, and is well known for his work in Catholic education, including the history of Catholic education in Ontario. He has served as a consultant to the Institute for Catholic Education. His latest book, It's Our Turn: Carrying on the Work of the Pioneers of Catholic Education in Ontario was published by Novalis in 2019.
He is cross-appointed to U of T, where he holds tenure and has served as Deputy Chair of the History department (2017-19), as Senior Academic Advisor to the Dean of Arts & Science, International (2014-17) and as Acting Vice-Provost, Students, for the University of Toronto for part of 2013.
Dr. Sylvester also offers his congratulations to current Principal, Dr. Randy Boyagoda, on his appointment as Vice Dean, Undergraduate in the Faculty of Arts & Science at U of T.
"St. Michael's has greatly benefited from Dr. Boyagoda's four years as Principal," Dr. Sylvester says. "His vision and creativity have led to a renewal of undergraduate education at St. Michael's, including the hiring of new, full-time faculty as well as the roll-out of our new One Seminars, which are quickly becoming the most popular first-year programs at U of T. We are grateful for his many contributions."
Dr. Boyagoda will continue to teach the Gilson Seminar in Faith and Ideas for St. Michael's.
Dr. McGowan's and Dr. Boyagoda's appointments are effective July 1, 2020.
Move-out weekend traditionally sees the mass exodus of 550 residence students moving into apartments, heading to the airport, or being picked up by mom and dad. It's a day of frenetic activity that includes tearful goodbyes, warm hugs of welcome and long line-ups of cars on St. Mary and St. Joseph streets.
This year however, the mass exodus took place in mid-March after the prime minister announced that everyone who could go home, should go home. By the time late April rolled around, the SMC Residence only had about 90 students left, mainly from countries where international travel was either restricted or financially prohibitive. So what's happening with these student now?
"St. Mike's is committed to housing students through the summer who don't have anywhere else to go," says Dean of Students Duane Rendle, "including students who weren't previously living here, but who now find themselves without options." Some of the students who took advantage of Dean Rendle's offer included about a dozen women from Loretto College.
The Loretto College Residence is located just across the street from St. Mike's and provides accommodation to 120 women during the academic year. Although Loretto is an independent college with their own staff and governance structure, their Catholic identity and proximity to St. Mike's have earned them the moniker of "SMC's sister College." In mid-April, St. Mike's agreed to provide housing for any Loretto students who were unable to return home, which has in turn allowed Loretto to close down for the summer. "It just didn't make sense for Loretto to keep their entire building open to house such a small number of students. We were more than happy to have them to join us here at St. Mike's," explains Dean Rendle.
The small community of summer students who remain are being housed in either Sorbara Hall or the Historic Houses. All rooms in Sorbara have their own sink, which cuts down on the need to share common facilities, and the Historic Houses already have small populations, which helps to maintain social distancing. Chartwells, the College's food service provider, is still providing food service to students, albeit in a takeaway form. Residents can purchase a "Dine on Campus" plan consisting of either 50 or 100 meals depending on their length of stay.
If you are a St. Mike's student with a precarious housing situation, email smc.residence@utoronto.ca for more information on summer rates and availability.
Ann Mathew graduated from St. Michael's College, University of Toronto,  in 2019 with a double major in English and Christianity & Culture. While an undergraduate, she served as an editor on Saeculum, the student peer-reviewed journal associated with the Christianity & Culture program. She has just completed her first year of the three-year Master of Divinity program at the Faculty of Theology. A member of the Faculty's Student Life Committee, she also sits on one of the subcommittees preparing for the coming visit by the Association of Theological Schools, the Faculty's accrediting body. 
---
Adjusting to the New Normal
Writing this draft in the glory of the Risen Lord, I am also thrilled to have completed my first year of the Master of Divinity program at the Faculty of Theology at St. Michael's College. Although this global situation of the COVID-19 pandemic has deeply affected all of our lives, taking a special toll on the state of classrooms, the fact that I had enrolled in a couple of introductory online courses at the Faculty meant I was quite prepared for the virtual classroom setting. That being said, this shift in one's surroundings was indeed surprising.
Being a commuter student, this change was admittedly rather welcome. To avoid rush hours and wind chills between home and campus for the second half of the Winter semester was an unexpected blessing in the present circumstances. The faculty and administration were rather prompt in addressing us about the changes that were about to take place. In light of the various final papers and deadlines, I recall the commute to campus to hoard up on library books before the closure. While many online resources have been made accessible to us by the university, there were still a few books that I needed to check out. My transit experience on March 16th was interesting, insofar as that, during what would have been an otherwise crowded morning commute, the TTC subways ran almost barren to the bones. Strategically planning my time between the Emmanuel College and John. M. Kelly libraries, I managed to bring home some 12 books. The ride home was eerie in that many at Union Station were homebound—luggage and neck pillow-clad, with no return date in sight.
The remaining four weeks of classes flew by and we all seemed to adjust to our Zoom meetings, despite technical difficulties with Internet crashes at home, screen shares and background noises. Given the limited access to research materials, my professors graciously agreed to deadline extensions, along with concessions to primary sources. Throughout my undergraduate years, the Kelly Library gave witness to my eremitic lifestyle as each semester concluded. This time, however, my family got to experience my two weeks as a recluse. Truth be told, I rose with Christ on Easter Sunday as I submitted my final research paper.
The whole world has more or less been brought to a halt. Each one of us plays a crucial part in maintaining normalcy, and the community at St. Mike's has helped me adjust to this new normal, especially during the most stressful time of the semester. Currently, I am awaiting the commencement of online courses in the summer. Until then, I am passing time by engaging in some leisure reading, creative writing, family prayer, card games and such. As Archbishop Cardinal Collins often mentions in his daily homilies, let us continue to demonstrate our "love for our neighbour" in these days of keeping to our homes. May we find inspiration in the most trivial of things, all the while getting a step closer in knowing ourselves and emerge out of this phase as finer human beings.  
---
Read other InsightOut posts.
Although the COVID-19 pandemic drew life on campus to an early close, St. Michael's students continued to enrich the community with their talents and service as their coursework and extra-curricular activities transitioned to online platforms.
This year's Student Life Leadership Awards recognize the outstanding extra-curricular contributions to the University and the St. Michael's community as a whole during a particularly challenging time.
New awards recognizing Service in Student Mental and Physical Wellbeing, Leadership in Community and Cultural Development, and Outstanding Contributions to Social Justice Initiatives were introduced in 2020 to highlight areas of distinct interest to St. Michael's students, staff and faculty.
Several awards recognize creative initiatives that are a vibrant part of campus life, including student publications and the arts. "The theatre is a space for people of all different experiences and backgrounds to come together and work to create something beautiful," says third-year student Emily Villani. As Artistic Director for SMC Troubadours, Villani oversaw and performed in theatrical productions, including a recent production of Guys and Dolls.
Other awards recognize the work of students to foster inclusion, social justice, and a deep sense of welcome. A major goal for Sonakshi Sharma, a third-year student and Executive member of the Indian Students' Society at U of T, is to help international students find more familiar and comfortable spaces in campus community—especially in the area of cultural representation. "I believe building such a community is important for students in order to have a comprehensive university experience," says Sharma.
Athletics, a longstanding area of achievement and an important part of the education of the whole person at St. Michael's, is another area in which students are being recognized for leadership and service to their peers. "Intramurals are an incredible foundation for a social and athletic life on campus!" says Mika Embury, fourth-year student and recipient of the Mary H. Lee Award for Leadership in Women's Sports.
Student Life Associate Emma Graham describes the recipients as "leaders who actively encourage their peers to get involved, follow their dreams, and build up others." Their influence has helped other students at the college become active participants in community life outside the classroom. Each award is peer-nominated, which means that each recipient is being recognized not only by the College, but by fellow students who benefited from their service.
The full list of the 2020 Student Life Leadership Awards can be found below, with more details available on Facebook.
Award for Leadership in the Arts:

Emily Villani

Award for Leadership in Community and Cultural Development:

Sonakshi Sharma

Award for Outstanding Contribution to Social Justice Initiatives:

Adam Da Costa Gomes

Award for Excellence in Peer Mentorship:

Sam Gruppuso

Award for Outstanding Exhibition of College Spirit and Pride:

Simran Dhir

Award for Service in Student Mental and Physical Wellbeing:

Christeen Salik

Award for Leadership in Student Publications:

Ian Hauber

Award for Male Athlete of the Year:

Victor Wakelin

Sr. Kathleen Heffron Award for Female Athlete of the Year:

Elaine Pityn

Mary H. Lee Award for Leadership in Women's Sports:

Mika Embury

Kevin Fawcett Award for Freshman Athlete of the Year:

Eloïse Alarie
Even by UofT's challenging standards, Anna Licht is busy. The Varsity Blues women's volleyball team captain turns up for practice five days a week throughout the long season, which stretches from October to mid-March. A three-time OUA East all-star, she is a top performer in weekend games against elite opponents. Add to this a full class schedule including complicated laboratory work in cell biology, and it becomes difficult to imagine how the 5th-year Health and Disease specialist, Environment and Health major, and Physiology minor manages it all – but she does.
Her secret? The same thing that makes her so well suited to the middle blocker position on the Blues team: finesse.
Volleyball, Licht says, "is so different from other sports. It's not a full physical exertion; it's more that super fine control while you're fully exerting yourself." Controlled power is the name of the game, and as a middle and a student studying medical science both, Licht has found it essential to her success both on and off the court.
Licht made the decision to come to UofT after being recruited by a Blues coach who refereed one of her high school games. Staying in Toronto kept her close to her parents and brothers, an important factor for a family that had moved internationally multiple times during her childhood before settling permanently in Toronto in 2006.
Once the choice to come to UofT was made, the decision to choose St. Michael's naturally followed. Licht's older brother Johann had played for the Blues men's volleyball team while himself a student at St. Michael's. An accomplished organist, he even plays the organ for the TV Mass program that was filmed on campus at St. Basil's Collegiate Church while he was a student.
Licht decided to live in residence at St. Michael's after hearing that many varsity athletes found a special community outside of practice and competition there. "The friendships I built that first year [in residence] are some of the strongest I have through university to this day," she says, mentioning her first-year don in Sorbara Hall as someone who left an important impression on her. The balance of community at St. Mike's and on the Varsity Blues team "was huge, and made my first year extremely enjoyable."
It was also an exciting first year for her on the UofT squad: during the 2015-2016 season the Blues team won the first national title of its history. This year, the #1-ranked team in the OUA is hoping for a repeat, and after capitalizing on their top-seeded playoffs berth last weekend, the odds are good for a strong showing. Their postseason continues this Friday in an OUA Final Four match against the Western Mustangs.
Through five years of hard work, Varsity Blues women's volleyball Head Coach Kristine Drakich says, Licht "has grown into a wonderful leader on our team" who has a remarkable "ability to be fully invested in each moment and to really be focused on the task at hand." This is the "super-fine control" Licht says the middle blocker position requires. Every moment against the net requires an almost virtuosic level of finesse and focus.
The postseason presents special challenges to athletes on Varsity Blues squads. If Licht's team goes to the national tournament, for instance, it will require missing at least three days of class. "Getting on top of assignments ahead of time, planning ahead, and talking to faculties and profs" are all necessary for reducing postseason-related academic stress, she says. Thankfully, the Varsity Blues coaching staff and St. Michael's Registrar's Office alike provide ample support for students in Licht's position.
Miranda Cheng, Assistant Registrar at St. Michael's, finds Licht's focus in spite of the pressure impressive. "Anna is a true student athlete!" she says. "She is taking a very demanding academic program along with her responsibilities as a varsity athlete. This speaks to her dedication."
While her athletic career won't end with the close of the Varsity Blues season – she will play for the Canadian national beach volleyball team after she graduates – Licht ultimately hopes to work in the healthcare field. Her current research project in the lab is on "fungal infections of epithelial cells."
"What really solidifies learning is the hands-on and theoretical aspects" together, she says, describing the appeal of her lab work and also echoing a key theme of education at St. Mike's. Like every part of her life, Licht holds the theoretical and practical elements in perfect balance, just as she balances her athletic achievements with her academic work. Over the past five years of her student life, the one change she's noticed in herself is a growing confidence in what she can do.
As her coaches, professors, and peers would attest, that confidence is certainly justified.
The Varsity Blues women's volleyball team will take the court in OUA Final Four competition against the Western Mustangs at the Goldring Centre Kimel Family Field House at 4 p.m. on Friday, March 6. Fans can cheer on the Blues and catch updates in real time at the Varsity Blues Twitter account, and watch the match live at OUA TV.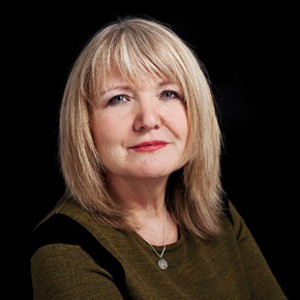 We were very fortunate, this past Fall, that Anne Kingston, who died earlier this week, joined us as a Visiting Professor in Book and Media Studies. Anne was a bold and leading voice in Canadian journalism for many years, and particularly with respect to the rise of the #MeToo movement. In December, I expressed to Anne and her fellow Visiting Professor Jessica Johnson my great gratitude for what they made possible for our Book and Media Studies program, the broader College and the University in teaching a course on #MeToo and the Media. As a testament to her generosity of spirit and seriousness of focus, Anne immediately said she was the grateful one, for the chance to teach our students and be part of our academic community.
Randy Boyagoda
Principal and Vice-President
Remembrances:
"Anne Kingston, passionate writer who skewered modern culture and highlighted violence against women has died," by Adrian Humphreys (National Post)
"Anne Kingston: A Quiet Fighter," by Kenneth Whyte (Maclean's)
"Anne Kingston remembered: 'Passive was not a word she understood'" by Aaron Hutchins/Various (Maclean's)
Providing a unique bridge from high school to university, St. Michael's popular SMC One seminars are now accepting applications for the 2020-2021 academic year.
The Gilson Seminar in Faith and Ideas, the Boyle Seminar in Scripts and Stories, and the McLuhan Seminar in Creativity and Technology draw new students into close-knit learning communities that personalize the student experience at UofT.
"The SMC One seminars are among the most sought-after courses for first-year students at the University of Toronto. With small class sizes, discussions led by leading scholars and superb teachers, and unparalleled opportunities for intensive international learning experiences, these courses provide an excellent introduction to university-level studies," St. Michael's Principal Randy Boyagoda says.
The seminar format creates a supportive and dynamic environment in which new students are empowered to develop important academic skills they will rely on throughout their academic careers. The programs also draw from the historic interdisciplinary strengths of St. Michael's sponsored programs.
The Gilson Seminar in Faith and Ideas
"SMC Ones emerge out of the distinct resources and traditions of St. Michael's, which professors and students together placed in dialogue with the leading currents of thought and practice today," Professor Boyagoda says.
He teaches the Gilson Seminar in Faith and Ideas, which explores the intersection of faith with today's most important questions. Students research and discuss issues in ecology, science, literature, social justice, and politics with reference to the Catholic intellectual tradition.
Graphic novels, memoirs, theological tracts, papal encyclicals and literary novels fuel wide-ranging conversations in both the main seminar and smaller tutorials, and the class culminates with a spring trip to Rome. There, students have the opportunity to visit St. Peter's Basilica, the Vatican Observatory, and other world-famous religious and cultural sites.
"The Gilson community became a family," third-year St. Michael's student Taylor Medeiros writes of her own experience in the seminar. "While on the trip, I fell in love with Roman art, architecture, and gelato. I never expected that I would fall in love with the liberal arts, too."
The Boyle Seminar in Scripts and Stories
A key theme of education at St. Michael's is the union of theoretical learning and practical knowledge. Bringing together two of St. Michael's sponsored programs, Mediaeval Studies and Celtic Studies, the Boyle Seminar in Scripts and Stories equips students to study the history of knowledge preservation in the mediaeval era while also giving them hands-on experience in the practices of mediaeval knowledge transmission.
"We spend quite a lot of time talking about 'how do we go from cow to page?'" says assistant professor Máirtín Coilféir, who co-teaches the course with fellow assistant professor Alison More. After learning how monks in a scriptorium approached the production of manuscripts, Boyle students have an opportunity to cut, finish, and write with their own feather quill pens – just as the monks did.
Boyle Seminar participants also receive hands-on experience with medieval manuscripts, a rare opportunity for first-year students to touch the past. The seminar's May trip to Ireland includes visits to ancient cultural sites and an active archaeological dig, where students can touch artifacts that are fresh out of the ground.
The McLuhan Seminar in Creativity and Technology
Named for Marshall McLuhan, one of St. Michael's most famous professors, the McLuhan Seminar in Creativity and Technology encourages students to turn a humanistic lens on the world of science and technology. Assistant Professor Paolo Granata, a scholar of McLuhan's work, introduces student participants to leaders in the tech world while constantly posing the question: how does creativity make innovation possible?
"The McLuhan Seminar is designed for students who want to develop an awareness of the relationship between creativity and technology, and who want to know how that relationship impacts both individuals and broader culture and society," professor Granata says. "It cultivates interdisciplinary and critical thinking, and suggests how creativity and technology can be embedded in everyday practices as well as in large-scale societal processes."
Students in the McLuhan Seminar get to know the figures who put Silicon Valley on the map through their world-changing ideas and products before decamping to the Valley for a one-week international learning experience. A whirlwind itinerary takes participants to LinkedIn, the Mozilla Foundation, the Google Plex, and networking events to meet innovators and leaders who are determining the shape of our digital future.
Second-year St. Michael's student Oghogho Abigail Iyekekpolor understands the importance of feeling represented.
She recalls sitting in a high school class in Toronto when the work of Caribbean poet and playwright Sir Derek Walcott was being discussed.
"I looked around my class and I was the only black person, yet here were all these other students engaged in his work. It almost brought tears to my eyes," she recalls.
She had a similar experience this semester when, on the first day of one of her classes, a black woman professor walked in to teach.
"It took me telling my friends what it meant to me for them to understand. People don't recognize how important it is to have people they can relate to, who are models for them," she explains. "It's important for people to take the time to think about how other people – and they themselves – are represented."
Now, Iyekekpolor is putting that understanding into action at St. Mike's by launching a new social media campaign called #SoulsofSMC. The campaign, to be overseen by the Office of Student Life, will focus on students on campus whose stories will inspire and motivate their peers to get involved in a range of activities.
"It's great to know there are other students at St. Mike's who share your values and experience," she says.
Weekly posts will focus on someone – usually a student leader – who will select from a list of questions to share her/his experience at St. Mike's, offering answers to questions such as how to develop a sense of St. Mike's as home, or how to navigate cultural challenges. The option to choose which questions to answer promises that the profiles will be as unique and diverse as the students themselves.
Many weeks the posts will be linked to a theme. As the project launches this week, for example, the post will be tied to the Week of Prayer for Christian Unity, which has just concluded. The following theme will be February's Black History Month, and Iyekekpolor and Student Life Associate Emma Graham have a lengthy list of suggested themes on how to celebrate the community.
It's no surprise this dynamic idea was created by a dynamic student. Double majoring in neuroscience and psychology, with a minor in French, she was a participant in her first year in St. Mike's SMC One program the Gilson Seminar in Faith and Ideas. Iyekekpolor also works part-time as a Student Life programming assistant, splitting her time between handling social media posts and helping to plan events with various clubs on campus. It was her idea, for example, notes Graham, to plan Season it Just Right!, two February workshops on African and Caribbean cooking to mark Black History Month.
When she's not engaged in school or work, Iyekekpolor also belongs to an a cappella singing group through the Faculty of Music and is preparing for a big competition. Her long-term goal is a career in medicine.
You'll find #SoulsofSMC in the following locations:
Twitter: @USMCStudents
Instagram:@ustmikesstudents
Facebook: St. Michael's College Students
Principal Randy Boyagoda is happy to offer credit for St. Mike's new first-term check-in program where it's due: with the students themselves.
The program, which offers students the opportunity to be matched up with professors to chat about adjusting to university life, is the result of an idea brought to the Principal's Office by SMCSU, St. Mike's student union.
With concerns over student mental health continuing to make headlines across the country, touching everyone from parents and professors to roommates and friends, Professor Boyagoda says he was pleased when a group of students approached him last spring to ask what St. Mike's was doing to promote mental health.
"A delegation from the Student Life committee met with me and wanted to know what was being done locally," he recalls. "They asked what St. Mike's could do to respond. The challenge came from students."
In ensuing discussions about what causes students worry or distress, one of the issues that came to light was students' anxiety over meeting with professors, an experience that is pretty much unavoidable over the course of four years of a post-secondary education.
"Students were telling us they felt intimidated. Our goal was the humanize the relationship," he says.
Working to overcome that challenge seemed like a good – and feasible – first step, and so the first-year check-in idea took root with the goal of normalizing professor-student meetings.
A quick survey of professors – both at St. Mike's as well as fellows associated with St. Mike's – indicated a great willingness to help, and the program was launched to success this past fall. The University of Toronto has taken notice of the program and is considering broader applications, Professor Boyagoda notes.
"This program is not about course advising. It is totally voluntary, and student-centred," he says.
First-year student Lisa-marie Lofty took advantage of the new program, and says she found the opportunity to chat with Dr. Felan Parker helpful as she adjusted to life at St. Mike's.
"We met early in the semester as I was still thinking about courses and we had a friendly conversation about things to consider as the year went on," she recalled.
As someone who had attended boarding school four hours outside of Nairobi and was drawn to U of T in part because of the appeal of a big city, it was nice, once here, to have another friendly face to relate to, especially as Dr. Parker told her a bit about his own experiences as a student.
Mathematics professor and St. Mike's fellow Dr. Mary Pugh also participated in the program after a student contacted her. She says the main message she conveyed was that the student could contact her at any time.
The program "gives students access to a disinterested/non-judgmental person who's well-familiar with the Faculty of Arts & Science and its classes and programs; someone who can treat them like a human and offer support/advice if needed," Dr. Pugh says.
As helpful as the program is proving to be for students, it is also proving to be educational for professors as well.
"Because I usually teach upper-year courses, I haven't had much interaction with first-year students," says Dr. Parker, who teaches in St. Mike's Book and Media Studies program. "Contrary to popular myth, I've found that they are the opposite of entitled, frequently apologizing for asking for help and uncertain of what kind of support is available. My hope is that the first-year check-ins, along with other initiatives like the first-year foundations seminars, will help show students that we are here to help."
Social worker Nicole LeBlanc, St. Mike's in-house wellness counsellor, says first-year students can experience anxiety for a number of reasons. Everything from worry over marks and making friends through to loneliness and being far from home can make students feel anxious or depressed – or both.
"Students face a lot of pressure these days, whether it's competition to get into graduate programs or wanting to please parents, or worry over expenses. Add in relational issues – the rules of engagement over dating and friendships, for example – and it can be very challenging," she says. "Many students are going from being a big fish in a little pond to a little fish in a very big pond, no longer having the top marks or profile they might have had in high school. It's a shock to the system."
"Be open and honest," she says when asked what others can do to help. "Tell the person that you notice a change, and let them know that you care. You can suggest counselling or a doctor. Destigmatizing mental illness is very important."
LeBlanc offers one-on-one counselling for St. Michael's students, and notes that all it takes is an email or call to set up an initial appointment with her. She finds that a significant part of her role is letting students know what services are available, whether it's academic help via the writing centre or learning strategist, social support from places like the Centre for International Experience, a referral to the Health and Wellness Centre at the University of Toronto for medical issues, or friendly encouragement to take advantage of on-campus activities offered through St. Mike's Student Life.
---
If you or someone you know is in distress, you can call:
Canada Suicide Prevention Service phone available 24/7 at 1-833-456-4566
Good 2 Talk Student Helpline at 1-866-925-5454
Ontario Mental Health Helpline at 1-866-531-2600
Gerstein Centre Crisis Line at 416-929-5200
U of T Health & Wellness Centre at 416-978-8030.
As the Varsity Blues men's hockey team went on a 14-game winning streak this winter, first-year St. Mike's student athlete Kyle Potts was beginning to come into his own. The rookie forward and Ontario Hockey League alumnus has become a power play asset for the Blues, scoring the fourth goal during their hard-fought 6-5 win against the Ryerson Rams that kicked off Toronto's remarkable winning streak, a feat they last accomplished in the 1973-1974 season.
"It was a wild game with five lead changes," the Oakville native says. The overtime win provided a morale boost that propelled the team into a string of victories. Potts added to the team's point tally in six of those games, contributing the game-winning goal in a 6-2 win over the Brock Badgers. He notes, "I don't think anyone really expected us to win 14 in a row."
The Varsity Blues are now at the top of the Ontario University Athletics Western Conference standings; Potts considers the Queen's Cup and a trip to nationals to be in reach, which could open a new chapter in the history of the Blues hockey program. The team won its last national title in 1984.
The prospect of becoming part of an athletic legacy is one of the things that originally attracted the Humanities major to St. Michael's when he was considering the University of Toronto. "The history of hockey at St. Mike's is what originally drew me," Potts says. "I just knew it was the right place for me."
The Double Blue hockey tradition at St. Michael's goes back to the early days of the institution, when Basilian priests could be found on the ice coaching and competing with students. With a lineage that includes Hockey Hall of Fame inductees and Olympic team coaches, hockey at St. Michael's has always been a strong source of community for student athletes, and continues to provide a firm grounding for those who are new to university.
"It's like a brotherhood," Potts says of the Varsity Blues team, which includes fellow St. Michael's students Curtis Harvey and Frederic Foulem. "We all stick up for each other."
Potts made his transition to university several years later than most U of T students, as he played for three years in the OHL after graduating from high school. He also participated in the New York Rangers training camp in September 2018.
Managing a full load of classes in addition to a rigorous six-day-a-week practice schedule has presented challenges beyond the ones Potts knew from his life in the Junior Hockey system. He knew support would be important in order for him to make a successful transition.
"I met with some of the people in the Registrar's Office before enrolling at St. Mike's," he says, noting that they helped make his transition to university easy for him. "They seemed like a great support system for me, and it was the right fit."
"Kyle, like many of our student athletes, faces the pressure of high-level performance in the athletic and academic arenas," St. Michael's Registrar and Director of Student Services Giancarlo Mazzanti says. In view of these pressures, the Registrar's Office makes sure to connect student athletes like Potts with both an academic advisor and the Student Services team at St. Michael's, which includes learning strategists, accessibility advisors and Campus Ministry.
Potts also credits Head Coach Ryan Medel, Assistant Coach Andrew Dovey and other members of the Men's Hockey coaching staff for helping to integrate new players into both the team and university life more generally. "They do a really good job around the clock looking out for us and supporting us," Potts says. "It's good because it feels like you're never alone."
Despite the intense rigours of both OUA competition and university-level studies, Head Coach Medel considers Potts to have made a successful transition into his Varsity Blues career. "Kyle skates well for his size and has strong offensive instincts," he says. "He's solidified a spot on our power play and has been a big part of our success overall."
So what's next for the nationally ranked team? The big goal is securing the number-one seed in the OUA playoffs—the first step towards the Queen's Cup and a berth at the nationals. As the number one team in the OUA West and fourth-place team in the country, this goal is well within reach. Potts considers the Queen's Cup achievable as well.
"We play the right way as a team," Potts says. "I think we have the team to go there."
Following wins over the weekend against the Windsor Lancers and Wilfrid Laurier Golden Hawks, the 19-3 team will next face off against the Western Mustangs in Varsity Arena on Wednesday, Jan. 22 at 7 p.m. Fans can cheer on the Blues and catch updates in real time at the Varsity Blues Twitter account, and watch the game live at OUA TV.
As the sponsor of four interdisciplinary programs at the University of Toronto, St. Michael's emphasizes the conversational and communal nature of scholarship. On January 25, students from the St. Michael's community will convene a wide-ranging conversation about the nature and purpose of learning and education at the USMC Student Colloquium 2020: "Knowledge, Action, Wisdom: What is Learning?"
The showcase of student research is designed to be a learning opportunity for participants, who benefit from detailed faculty responses to their work as well as dialogue with peers and professors across disciplines. Past student-participants have gone on to present their work at academic conferences and other institutions.
Their presentations will also generate a larger conversation on campus about the ideals, purposes, values, and goals that animate the university community.
"Discovery at the University exceeds the boundaries of teaching and research," says Principal Randy Boyagoda. "At St. Michael's College, we are committed to providing students the opportunity to seek the truth for its own good and for the greater good, and this Colloquium represents a natural forum for our academic community to do as much."
For this year's Colloquium, students from both the undergraduate division and graduate Faculty of Theology will present on topics ranging from theories of scientific change to the novels of John Williams and Vladimir Nabokov and the future of Catholic education. Respondents include Faculty of Theology professor Jean-Pierre Fortin, Christianity and Culture professor Reid Locklin, and St. Michael's Fellow Clifford Orwin.
The discussions that follow each presentation place their arguments in a much larger context. "We don't want the presentations to exist in a bubble, but to be part of the conversation," says co-organizer and Faculty of Theology postdoctoral fellow Dr. Tristan Sharp, who has helped organize three student colloquia at St. Mike's.
Participants also have the opportunity to benefit from the perspectives of students outside their disciplines. Dr. Sharp mentions a particularly potent combination of papers two years ago, which paired a presentation on "digital resurrection" through social media applications with a paper about concerns around science and technology during the Enlightenment. Dr. Sharp finds cross-disciplinary encounters can spur students on to deeper questions in their own work.
"One of the new trends in thinking about research is to think about it as a certain kind of conversation. What a colloquium like this permits is an opportunity for students to begin to think of themselves as real partners in the conversation rather than merely observers of it," says Dr. Locklin, who will be participating in the colloquium as a respondent for a third time. "By reflecting on the nature and purpose of education, students also can help us deliberate about the future of the University of St. Michael's College."
The USMC Student Colloquium 2020 will begin with coffee and snacks at 9:15 a.m. on Saturday, January 25 in the Basilian Fathers Common Room. All are welcome, and no registration is necessary. Contact tristan.sharp@utoronto.ca with any questions.
The sense of anticipation that comes with the season of Advent fits perfectly into the rhythm of campus life at St. Michael's. The beginning of the new Church year, with its focus on preparing for the coming of the Christ child, arrives as students look ahead in their lives. There are papers to finish and exams to write as the Fall semester winds down. There are travel plans to make and, especially for first-year students, a growing eagerness to head home to loved ones for the Christmas break. Meanwhile, professors are grading work and submitting marks while staff are tying up loose ends before heading home for the holidays. The mood at St. Mike's is very much one of expectation.
Underlining that feeling of anticipation are the various ways St. Mike's marks the Advent season and looks forward to Christmas. The lampposts of Elmsley Place are festooned with garlands of white lights, a festive response to the dark days of December. The altar at St. Basil's bears an Advent wreath, its one rose and three purple candles marking the passage of the four weeks preceding Christmas. And, in the lobby of Brennan Hall, a crèche set sits waiting, a vivid reminder of the days to come.
While the symbols of the season bear witness to the coming of Christmas, it's the activities on campus that are the most powerful reminders of the spirit of the season. Everywhere you look there are opportunities to donate to a worthy cause. Campus Ministry has boxes to collect toys and gift cards for the Society of St. Vincent de Paul, and guests attending the Dec. 5 Alumni Tea and Carolling party are invited to join in this campaign by bringing an unwrapped toy or gift to the event.
In the Faculty of Theology, boxes in the student lounge are filling up with donations of food and personal items for Society of Sharing, a member agency of Catholic Charities. Run by Master of Divinity grad Mariza Garcia, the agency makes up care packages at Christmas for isolated people in the downtown core.
During Advent, Faculty member Dr. Darren Dias steps outside his life as an academic to lead retreats for the broader community, while the entire Theology community looks forward to the annual Vespers and Advent Dinner, taking place on Friday, December 6. The evening is a chance for students and professors to take a step back from work to slow down, collect their thoughts in prayer, and then socialize together.
There's an open invitation for all to attend the Schola Cantorum's Advent concert in St. Basil's Church. This year's concert, which takes place Dec. 9 at 7:30, will include Palestrina's Missa Gabriel Archangelus and organ music by Frescobaldi, directed by Dr. Michael O'Connor, with Dr. John Paul Farahat on the organ. The event is free, with an optional collection for charity.
And of course there's just plain Christmas fun to be had before students scatter for the holidays. The tree in the Coop is now decorated, and on Dec. 3 and Dec. 4 the Canada Room will be the site of student Christmas dinners for both commuter and residence undergrads, with a round of carolling rolled in on Wednesday, Dec. 4 from 4 to 6 p.m.
Faculty and staff get in on the festivities on Thursday, December 12. Following Mass at St. Basil's, all are invited to attend the annual Christmas lunch and round of carols in Fr. Madden Hall, complete with a tree to decorate with more gift cards for St. Vincent de Paul.
St. Mike's is also launching a new initiative this year, a Holiday Community Social Lunch to be held on Wednesday, Dec. 18 in the Faculty Dining Room. The tasty three-course meal is designed to bring together in celebration members of the St. Mike's community with friends and neighbours from a wealth of traditions. Tickets for this event can be purchased in the Faculty Dining Room (located on the second floor of the Scollard Park entrance to Brennan Hall).
With the city as its classroom, a new Media Ethics Lab at the University of St. Michael's College will help students respond to the ethical issues being raised by rapidly emerging technologies and new communications practices.
The project is spearheaded by Dr. Paolo Granata, an assistant professor in St. Michael's Book and Media Studies program. The lab springs naturally from an international conference Dr. Granata chaired earlier this year on the University of Toronto campus in his capacity as the vice-president of the Media Ecology Association (MEA). The conference, Media Ethics: Human Ecology in a Connected World, had a goal of exploring new ethical perspectives and frameworks to help build a digital ecosystem that will serve society in healthy and productive ways.
Popularized by Neil Postman, the phrase media ecology is based on the work of Marshall McLuhan. For those unfamiliar with the term, the MEA's website defines it as "the idea that technology and techniques, modes of information and codes of communication play a leading role in human affairs."
The Media Ethics Lab, explains Dr. Granata, is built upon open research, allowing a diverse, collaborative body of stakeholders, from students to media activists and organizations, to freely share information on academic programs and research initiatives to foster ethical thinking in research, learning, and civic engagement.
He views the virtual Media Ethics Lab as both an intellectual and social space where interested parties can gather to study and discuss the ways in which digital culture impacts today's society. He sees it as a sort of clearinghouse to help society stay ahead of the curve of emerging technologies and the ethical issues that can come with them.
For now, the lab will focus on three core areas: Digital Equity, or creating equitable, inclusive communities for all; the Digital City, focussed on designing people-centered information systems; and Digital Literacy, looking at helping communities develop skills to carry them forward into the 21st century.
"Private companies rule our digital world," says Dr. Granata. "If public policy is too slow, then the market will come first," regardless of the impact new technologies have on ethical issues relating to matters such as privacy or artificial intelligence.
"The Media Ethics Lab is being started not only as a research project but also as an opportunity for experiential learning," he adds, noting that some of the lab's funding comes from the Advancing Teaching & Learning in Arts and Science (ATLAS) program at the University of Toronto.
And this is where the "city as classroom" idea, another McLuhan concept, will come into play. Experiential learning, explains Dr. Granata, means stepping outside of the confines of the university and into the community.
"Everything we do must be able to support, foster and advance and open an inclusive society, as we must not only work towards a healthier digital world, but a more equitable planet" and that requires students getting involved in civic engagement to listening to what a broad range of people think.
He cites as an example a recent workshop students participated in at Mozilla Foundation in Toronto, a global non-profit dedicated to keeping the Internet a global public resource that is open and accessible to all. Students were invited to provide suggestions and proposals, an empowering experience that allowed them to test-drive their ideas, giving the theoretical a practical turn.
Another form of engagement via the Media Ethics Lab will be periodic charrette sessions, a type of intensive brainstorming meetings where various stakeholders gather for respectful discussion identifying both the benefits and challenges of the current digital media landscape, all with an eye to making improvements.
"We want to foster and support positive change. All of the Media Ethics Lab's efforts are also are done in support of the UN's sustainable development goals." Dr. Granata says.
Several students have already been involved, either in the conference end of this project, or now by on establishing the lab, including Kelsey Mcgillis, Alexandra Katz, and David Lee, all Book & Media Studies students at St. Mike's as well as Robert Bertuzzi, PhD candidate at Western University, and Simon Digby, recently graduated at British Columbia's Quest University.
Going forward, the lab will provide both training and mentorship to the students, encouraging them to participate in academic discussion and debate, necessary skills to carry forward if they are to help shape future policy or plan to teach.
Training and mentoring will be provided by Dr. Granata as amplification of his Media Ethics course. Some Book & Media students will serve as research assistants, conducting background reading in the field and participating in periodic discussions to come up with research questions and creating dossiers on their findings.
Working with Dr. Granata, they will post to the www.mediaethics.ca site, selecting both scholarly and non-scholarly publications, as well as a range of commentary to further the discussion. Students will engage in discovering funding opportunities and learn to draft grant proposals.
"The information environment is very much like the natural environment, and we need to take care of the information environment in much the same way we tend to ecological consciousness ," says Dr. Granata. "The Internet is polluted but it should be a place where people can go and grow. Discussions on media ethics can help restore health."
That care will require new thinking on how to stop corporate behaviour that is detrimental to society, he adds. Fines in response to privacy breaches, for example, simply don't work because they aren't large enough and, more importantly, don't change behaviour, he says.
"To move forward, we need a humanistic approach to redefine the interface of humans and technology. It's time to apply ethical thinking in the process of designing new technology."
The Media Ethics Lab is a step in the right direction.
From shared hobbies and interests to causes and activism, the more than 20 clubs at St. Michael's bring together students from across campus, neighbourhoods, and divisions to enrich the larger community. The annual SMCSU clubs fair and BBQ helps new students get a sense for just how many ways they can get involved in life at St. Michael's, both supporting and being supported by their university home. Clubs are also a place many students form the friendships that they carry with them after graduation, and develop skills and experience that are directly applicable to their future careers.
"Clubs at St. Michael's are an essential part of student life, and one of many ways students find opportunities to grow in their talents and passions outside the classroom at St. Mike's," says Student Life Associate Emma Graham. "They're also a bedrock of community life here for both residential and commuter students."
One of the newest St. Mike's clubs is Clean SMC, an organization that strives to "educate and empower students to take action against environmental issues through the support of green initiatives and sustainability," says club president and SMC student Juliano Baggieri. "[We] collaborate with St. Michael's College and students to make environmentally friendly projects come to life."
One of the recent collaborations between Clean SMC and St. Michael's resulted in the installation of a "bee box" on campus next to Carr Hall. Donated by Clean SMC and coordinated and installed by the St. Michael's Facilities team, the unit will provide a home to friendly, non-stinging pollinators that will help to brighten the many species of flowering plants that thrive on 11-acre St. Michael's campus.
Baggieri believes that the growing interest in sustainability and the environment will attract even more new members and help the club achieve its three primary goals of "building awareness, increasing community involvement in sustainable activities and developing environmentally friendly projects."
Other organizations directly support the work of the University's four sponsored academic programs: Christianity and Culture, Mediaeval Studies, Celtic Studies, and Book and Media Studies.
Christianity and Culture Social Club co-presidents Maryrose Doucette and Lara Connell work to create deeper connections between students and professors in the program by hosting regular social events where students and professors mingle over refreshments and coffee.
"These clubs exist so that students can make the most of their university experience and genuinely enjoy a community of like-minded people outside of the classroom," Doucette says.
Other student clubs support the larger St. Michael's community by offering real-life experience that encourages students to share their gifts beyond the classroom.
"Reporting fresh, relevant stories that are both for students and by students" is the mandate of student paper The Mike, where generations of St. Michael's students have developed their journalistic chops since the founding of the paper in 1947. Fourth-year SMC student Isabel Armiento oversees The Mike as this year's Editor-in-Chief. This fall, she hopes to "bring together a larger network of St. Mike's students and emphasize all facets of the newspaper," noting that there are major opportunities for artistic and creative students to contribute their talents at every stage of the editorial process.
Many clubs also foster the development of creative gifts. Co-Executive Producers of SMC Troubadours Kaitlyn Wang and Simran Dhir are soliciting suggestions for musicals and student-written plays to showcase student talent at St. Mike's.
"Students don't need to have any previous experiences of the dramatic arts," Wang and Dhir say. All levels are welcome in auditions for shows the club is putting on as part of the 2019–2020 season. This year's diverse lineup includes "a student-written play, an alumni-written play, a musical, [and] a stand-up comedy show."
Clubs at St. Michael's are funded by the St. Michael's College Student Union, which puts on the annual clubs fair and BBQ. Cianna Choo, SMCSU's VP of Academics and the organizer of this year's fair, says "clubs provide a creative outlet for students to explore interests outside of their programs." She notes that in addition to helping the St. Michael's community to flourish, club involvement helps students develop essential skills for the workplace in a context of collaboration.
The St. Michael's community is richer for the variety of student organizations that create community, put on events, and further the extracurricular education of students at the college. More information on ways to get involved on campus is available on the St. Mike's website.
Orientation Week 2019 at St. Michael's will take place September 1 to 4. Register here! In the weeks leading up to Orientation, we're posting quick interviews with each member of this year's orientation coordinator team. The introduction to the series is available here.
Student Life Associate Emma Graham is a St. Michael's grad and this year's staff representative on the team. We asked Emma three questions over email about orientation and life at St. Mike's.
What part of Orientation 2019 are you most excited for?
I am most excited for our Carnival and Academic Orientation! Students get to explore campus, play awesome carnival games and then meet some professors in their programs and some upper year students for Q&A sessions, all accompanied by a fantastic presentation by our very own Principal!
.
The theme for this year's orientation is "Into the Wild." What's that about?


.


Our Executive team chose this theme because it reflects the truth that entering University can be a terrifying and somewhat chaotic experience. However, the wild is also beautiful and full of diversity, so once you overcome your fears there is a wealth of opportunities for learning and growth. Our Orientation leaders and marshals will work hard all week to accompany students into the Wild so that by the time classes start they are well equipped to face it on their own!


.
What are some resources new students should be aware of before they start the new year?


.


Some of the best parts about belonging to St. Mike's are the friendships and amazing community life, but in addition to this our college offers fantastic resources such as a personal librarian assigned to each student, a robust peer mentorship program to help students acclimatize to university, a chaplaincy program that offers formation for students beyond their academics, and so many more! My greatest hope for our first years this year is that they seek out these resources before the weight of term work sets in, and that they will be able to rely on their community to support them on this wild adventure we call post-secondary education!


.
Emma can't wait to welcome you to campus in just a few short days. Get excited! The fun begins September 1. Remember to register for Orientation 2019 here if you haven't already.
In 2017, major media exposés of predatory sexual behaviour by powerful figures unleashed #MeToo, a hashtag now tweeted and shared more than 20 million times. Using the hashtag, people all over the world began to share stories of their own experiences of abuse at the hands of people whose wealth and power had protected them from justice, and this public reckoning led to a major – and ongoing – cultural shift.
Now, two years after the publication of the reporting that launched #MeToo, two journalists who continue to advance and shape the public conversation around the issue in Canada are bringing their expertise into the St. Michael's classroom.
Beginning September 5, Jessica Johnson, Executive Editor and Creative Director of The Walrus, and Anne Kingston, Senior Writer and Columnist for Maclean's, will be co-teaching "#MeToo and the Media," a course designed to help students develop an analytic understanding of the social movement as it continues to evolve.
As the course title implies, Kingston and Johnson plan to contextualize #MeToo in a larger media ecosystem. "This will be a class that looks at the way #MeToo informed the media, and also, about the way the media coverage of the movement has fuelled broader conversation in society," says Johnson.
"This is a new class — new at St. Michael's College, but also, we aren't aware of any other one exactly like it anywhere," she continued. "Some of the themes of the public conversation surrounding #MeToo – privilege, the nature of consent, the workplace, dating, contemporary constructions of gender – are matters of ongoing concern to U of T students, which creates an opportunity for a special kind of dialogue in the classroom."
Over the course of the semester, lectures, readings, social-media investigation, videos, and guest speakers will examine #MeToo's far-reaching consequences (and controversies), including the cultural biases, systemic inequities, and endemic violence that #MeToo coverage exposed.
Kingston, who covered the trials of Jian Ghomeshi and Bill Cosby and has done extensive reporting on #MeToo, acknowledges that the ongoing, dynamic nature of #MeToo creates unique challenges for the course, but sees the Book and Media Studies program – one of the most popular areas of study in the humanities at the University of Toronto – as an ideal framework.
"St. Michael's well-received 'Trump and the Media' course led the way in showing how an academic institution can instruct while interacting with real-time news," says Kingston. And as former New York Times editor Sam Tanenhaus did with his class on Trump last fall, Kingston and Johnson will regularly incorporate breaking news into their curriculum. Kingston points to the upcoming trial of Hedley's Jacob Hoggard as one possible example.
"Book and Media Studies is a program that allows students to engage with some of the most pressing and complex situations created by our intensely mediated moment, and place them in contexts beyond 140 characters," St. Michael's Principal and Vice-President Randy Boyagoda said in an email. He added that "A course like #MeToo and the Media, taught by two distinguished visiting professors, each a leading figure in contemporary Canadian media, makes it possible for students to explore one of the most vexed, active, and important situations in contemporary media, politics, and culture."
More information about "#MeToo and the Media" is available online.
Orientation Week 2019 at St. Michael's will take place September 1 to 4. Register here! In the weeks leading up to Orientation, we're posting quick interviews with each member of this year's orientation coordinator team. The introduction to the series is available here.
Orientation Executive Officer of Communications and Marketing Taylor Medeiros is a third-year student at St. Mike's double-majoring in Statistics and Book and Media Studies with a minor in Mathematics. We asked Taylor three questions over email about orientation and life at St. Mike's.
What part of Orientation 2019 are you most excited for?
I am most excited to be back on campus and see the hustle and bustle of Orientation Week! I am also super excited to participate in the Tri-Campus Parade again, and help first year students move into their residences.
What is one of your best memories at SMC?
It's difficult to pick a single favourite memory at SMC, but since I should only pick one I'll choose my own Orientation Week in 2017. I made the best friends I could possibly ask for. Orientation was incredibly fun and I really loved how comfortable it made me feel at St. Mike's, on the UofT campus, and in Toronto! The Tri-Campus Parade showed me how much school spirit there really is, and made me very happy with my decision to choose St. Mike's and UofT. Starting at UofT felt a little daunting, but ended up being an amazing experience.
How can the Class of 2023 get involved on campus in the fall?
The Class of 2023 can get involved on campus in the fall in a variety of ways. The best way to see all the clubs and what you can participate in is by going to the UTSU Clubs Carnival and the St. Mike's Club Fair during Orientation Week. There is also a Clubs Fair down St. George St. during the first week of school that you can attend and sign up for what you think is interesting. If you're a commuter, I highly suggest attending the St. Mike's Commuter Don Orientation AND attending the events they hold. It's a great way to meet new people! Another suggestion is to look at the website CLNx. The university posts job positions and volunteer opportunities to the job board, making it easy to get involved.
Taylor can't wait to welcome you to campus this fall. If you haven't already done so, register for Orientation 2019 at St. Michael's here.
Orientation Week 2019 at St. Michael's will take place September 1 to 4. Register here! In the weeks leading up to Orientation, we're posting quick interviews with each member of this year's orientation coordinator team. The introduction to the series is available here.
Orientation Executive for Event Planning and Management Adam Da Costa Gomes is a fourth-year student at St. Mike's double-majoring in Neuroscience and Pharmacology with a minor in Portuguese. We asked Adam three questions over email about orientation and life at St. Mike's.
What part of Orientation 2019 are you most excited for?
I'm having a difficult time deciding a single part of Orientation to be most excited for, but I would probably have to say the zumba classes. I led classes last year and will be doing so again this year, and it's so much fun to just let loose and dance!
What is one of your best memories at SMC?
One of my best memories at SMC was last year's Orientation – I was in the role of a marshal (which is what we call our organizational team members) and it was just so fun taking the class of 2022 through their first 4 days on campus. It's been amazing seeing how many of the students in Orientation last year have come back to pay it forward for the class of 2023.
How can the Class of 2023 get involved on campus in the fall?
There are honestly an infinite amount of ways for the class of 2023 to get involved come fall. Even if not specifically through SMC or an SMC-based club/organization, there are just so many different clubs at the university that there quite literally is something for everyone. There are interest-based clubs, cultural-based clubs, faith-based clubs, program-based student unions, intramural sports teams, and if you don't find something that you like, you can make your own club under the UTSU! The possibilities and opportunities are endless; it's just on the students to go and make their own paths. And we're here during Orientation to help them start on the right foot.
Adam can't wait to welcome you to campus this fall. If you haven't already done so, register for Orientation 2019 at St. Michael's here.
Orientation Week 2019 at St. Michael's will take place September 1 to 4. Register here! In the weeks leading up to Orientation, we're posting quick interviews with each member of this year's orientation coordinator team. The introduction to the series is available here.
Orientation Coordinator Anna Zappone is a fourth-year student at St. Mike's majoring in Environmental Geography with minors in English and Forest Conservation. We asked Anna three questions over email about orientation and life at St. Mike's.
What part of Orientation 2019 are you most excited for?
I am most excited to meet all the new SMC students and welcome them to our community as well as seeing the months of planning come to life during Orientation week!
What is one of your best memories at SMC?
My favourite memories at SMC are of the times spent with friends at Brennan and in the Coop. Whether it was playing cards, pancake days or just talking to friends, you can always count on finding a friendly face there!
How can the Class of 2023 get involved on campus in the fall?
The one piece of advice I can give to the Class of 2023 is to find something you're passionate about and get involved in any way you can! The USMC clubs fair in September is a great way to learn more about what St. Mike's has to offer. Join one of the many SMC clubs and sports teams, run for student council, write for the college newspaper or become an Orientation leader! Getting involved and giving back to the community is so rewarding, and is a great way to meet new people.
Anna can't wait to welcome you to campus this fall. If you haven't already done so, register for Orientation 2019 at St. Michael's here.
Orientation at St. Michael's is one of the most exciting events of the year for incoming students. Over the course of four days before classes start, you'll meet new friends, get a taste of Toronto life and start to experience the tight-knit community that defines St. Mike's. There's even a parade!
Orientation includes programming with both academic and social focuses to help you feel comfortable and prepared to begin your journey at the U of T. We're committed to your success as an undergraduate student in all areas of life – that's what educating the whole person is all about.
The SMC Orientation 2019 team is composed of an orientation coordinator, executive officers, and a student life associate, who is a St. Mike's staff member. To get you excited for this year's orientation, we'd like to introduce you to our team.
Over the coming weeks, check back as we post interviews with each of this year's undergraduate team members, and get excited! The fun begins September 1. Remember to register for Orientation 2019 here.
Read the interviews here:
U of T's highest-performing female student graduating in a science program is focused on AI research to "make the world a better place"
The St. Michael's Class of 2019 is full of impressive students, many of whom are bound for medical school, teacher training, law school or graduate programs in their fields. One student stands out even in this exemplary company: Jinman Zhao, who recently graduated with an Honours Bachelor of Science with Specialist in Computer Science, is the recipient of this year's Rose Sheinin Scholarship, an honour bestowed on the single highest-performing female student graduating in a science program across the University of Toronto.
"It is a great honor for me. I didn't expect to receive this award because I think there are many excellent and talented students around me," Zhao said over email. "Everyone works very hard."
With a perfect 4.00 grade average, Zhao might be the only person surprised by the honour. She attributes her academic success in part to her choice of field, which is one she loves: "Academic success is based on passion," she said. Asked whether there was a secret to her success, she replied, "Passion and hard work are my secrets."
Her passion and hard work have led to other accolades. In addition to the Rose Sheinin Scholarship, Zhao received a College Gold Medal at St. Michael's as this year's graduate from the college with the highest average overall in Science. She also received a USMC nomination for the Governor General's Silver Medal, one of the highest honours conferred on a graduate each year at the University of Toronto. The three students with the highest cumulative GPA out of all students graduating from an undergraduate program in the spring or fall receive the medal.
This year, Zhao is matriculating directly into a PhD program at the University of Toronto to continue her work under the supervision of Professor Gerald Penn; her primary research areas are natural language processing and artificial intelligence, and she wants to become a professor someday. The most exciting area of research in computer science, in her opinion? Theoretical computing. "I hope that one day someone can figure out whether P = NP," she said.
When it comes to her own research, Zhao considers the most important question about the cutting-edge field of AI today to be a fundamental – and humanistic – one: "how to use [it] to make the world a better place." She also observed that there are important challenges in ethical issues related to A.I., and that there is a significant problem in the lag between the rapid advancement of the technology and the relatively slow pace at which relevant laws are updated.
As she looks to continue her cutting-edge research at the graduate level while preparing to take on the role of professor herself, Zhao is uniquely well positioned to encourage other women to work in Computer Science, a field with a complicated reputation on matters of inclusion. "Scientific achievement is determined by the passion and effort of scholars rather than gender," she said, continuing, "For female students, the stereotype of computer science should be abandoned." She offered a succinct piece of advice: "As a woman, if you are interested … don't hesitate to participate in this field."
"I enjoyed every moment of my university life," the Class of 2019 graduate said. When asked if there were any particularly wonderful parts of her undergraduate life, Zhao replied, "If I have to choose the best time, it is now!"
11 Graduating St. Mike's Students Receive Cressy Awards for outstanding extra-curricular contributions
We are incredibly proud of the Class of 2019, and in advance of Convocation events on June 13 and 14, the University of St. Michael's College wishes to acknowledge the outstanding achievements of some of our graduating students who were honoured on April 22 with Cressy Awards.
Cressy Award recipients from the St. Michael's Class of 2019 have edited journals, presided over conferences and student organizations, supported our sponsored programs, worked in Residence Life and Student Life, coordinated our Mentorship program, and much more.
Join us in congratulating the following students:
Joshua Bowman (USMC 2019) was the President of the Indigenous Studies Students' Union and co-chair of the Honouring our Students PowWow, as well as an executive on the Arts and Science Students' Union.
Damian Di Biase (USMC 2019) founded "Clean SMC", a student environmentalist group which has sought to promote sustainable living through public outreach and funding green initiatives on campus. He also served as an Orientation Leader, Student's Union Representative and Commuter Ambassador for St. Mike's.
Jaimi Foster (USMC 2019) was co-coordinator of the St Michael's College Mentorship program and President of two USMC Clubs- the American Culture Club and the Pickleball Club.
Haseeb Hassaan (USMC 2019) was the President of the Arts & Science Students Union and the Founder and Chair of the Student Success Day Conference.
Lazar Joksimovic (USMC 2019) co-founded and directed the Global Society for Genetics & Genome Biology, an international organization whose mission is to advance research on rare yet fatal genetic diseases. He also co-founded the Journal of Innovations in Genetics and served as the Academic Chair for the UofT Ophthalmology Club.
Marianne Kalaczynski (USMC 2019) was the Co-President of the Slavic Languages Students' Union and the Medieval Studies Undergraduate Society, as well as Mentor and Logistics Director for the History Students' Association.
Erin McTague (USMC 2019) was Chief Returning Officer of the St. Michael's College Student Union, President and Intramural Coordinator of the St. Michael's College Residence Council, and Munk One Program Ambassador.
Giuliana Sframeli (USMC 2019) was the President of Delta Delta Delta, University of Toronto Chapter and the Director of Events for Rotman Commerce Women in Business.
Karina Michele Stellato (USMC 2019) was heavily involved in Student Life through her roles as Commuter Don, Senior Mentor with USMC Mentorship and Marshal at Orientation week at St. Michael's College. She also served as an events coordinator for the Italian Undergraduate Student Cultural Association.
Maria Olivia Teotonio Wren (USMC 2019) was the Events-Coordinator for the Celtic Studies Student Union and the Medieval Studies Undergraduate Society aligning study and extra-curricular thus making what is learnt in class come alive. She also served as a student representative for the Pontifical Institute of Medieval Studies Friends of the Library Committee.
Han Lu (Jessica) Yu (USMC 2019) was the Editor for The Attaché Journal and served as the Committee Director at the 2017 Secondary School Interactive Crisis Simulation Conference. She also served as Secretary General of the North American Model United Nations Conference, acting as a Senior Advisor her senior year.
We also recognize Elicia Pavan (USMC 2015), who was also honoured this year with a Cressy Award.
Established in 1994 by the University of Toronto Alumni Association (UTAA) and the Division of University Advancement, the Gordon Cressy Student Leadership Awards recognize students who have made outstanding extra-curricular contributions to their college, faculty or school, or to the university as a whole.
On June 14, the University of St. Michael's College will welcome back to campus two accomplished alumni, who will be addressing the Class of 2019 at each of this year's two-degree conferral ceremonies.
At 10 a.m. June 14, Arts graduates will gather in Convocation Hall for the presentation of their degrees, and Dr. Andy Smith, CEO of Sunnybrook Hospital, will deliver remarks.
Dr. Smith graduated from St. Michael's in 1990 and entered medical school. Today, Dr. Smith serves as president and CEO of Sunnybrook Health Sciences Centre, a prestigious appointment that followed years of leadership in other roles at Sunybrook, the Division of General Surgery at the University of Toronto, the Odette Cancer Program and Cancer Care Ontario. A surgeon by training, Dr. Smith anticipates a day when advances in ultrasound and other medical technology result in surgical procedures no longer requiring incisions on the patient's body – a science-fiction scenario he is helping to bring into reality with his team at Sunnybrook.
Science and Commerce graduates will gather at Convocation hall at 2:30 p.m. for their degree conferral ceremony, and those students will hear from Aashni Shah, CEO of non-profit Elixir Labs and software engineer for Square.
A member of the St. Michael's Class of 2016, Ms. Shah was named one of Canada's 50 most inspiring women in STEM by Inspiring Fifty, an honour she received for her innovative work at the intersection of technology and philanthropy. She was the first female president of the Computer Science Student Union at the U of T in over a decade, and founded UofTHacks, Canada's first student-run hackathon. Born and raised in Kenya before moving to Canada in 2011 to start university, Ms. Shah is an advocate for diversity in tech, and believes that "by promoting diversity in STEM, we're increasing our odds of finding stable and sustainable solutions that will help Canadians and people all around the world."
Dr. Smith and Ms. Shah have worked to create new pathways into the future, representing the value of an education that pairs elite skills and job-readiness with a sense for the most important questions facing society today. We look forward to their remarks to the Class of 2019.
Introduced in the 2018-2019 academic year, the Boyle Seminar in Scripts and Stories is a unique offering for first-year students interested in the transmission of knowledge and preservation of intellectual culture during the medieval era. As one of three SMC One seminars at St. Michael's, the Boyle Seminar brings together the strengths of two St. Michael's-sponsored programs – Medieval Studies and Celtic Studies – to give participants an interdisciplinary foundation for future academic work, preparation for careers in a wide range of fields and an opportunity to go on an international learning experience in Ireland.
Assistant professors Máirtín Coilféir and Alison More seek to give new students experience in manuscript studies, history and the Latin and Irish languages, but the program also serves as an effective bridge to university-level academic work more generally. Open to around 20 students each year, the small class size of the Boyle Seminar helps each cohort to bond into a tight-knit group, and gives each student one-on-one time with both professors.
A Hands-On Approach
Professor Coilféir, who teaches in the Celtic Studies program, describes one of the primary themes of the course as "the practical application of theoretical knowledge." Instead of giving students a dry survey of medieval and Irish culture, he and professor More give students direct experiences of the practices that monks used centuries ago to create and preserve manuscripts, which are the hand-written copies of documents prepared in the medieval scriptorium.
By encountering parchment first as a dried and treated animal hide, students begin to see the living material basis for history. "We spend quite a lot of time talking about 'how do we go from cow to page?'" Coilféir says. Practical experience with parchment, ink and feather quills, which the students cut into usable pen nibs, helps to reinforce the notion of medieval and Celtic culture as representing a living history – one that students are equipped to take up with gusto.
Most Medieval Studies programs for undergraduates follow a very different and far more traditional pattern than that of the Boyle Seminar at St. Michael's. Professor More, a medievalist, describes the typical progression for an academic in her field as requiring at least three years of dry study before a typical student gets a chance to see or touch a manuscript.
By contrast, the Boyle Seminar puts centuries-old manuscripts in the hands of students during their first months at university. This fearless and practical approach to the artifacts of the period gives students a solid basis for "manuscript studies and the often-baffling sources of medieval history," More says, as well as training that can serve as effective preparation in a variety of other fields such as law, theology and cultural conservation.
The May trip to Ireland reinforces the practical emphasis of the course, with visits to ancient cultural sites including an active archaeological dig at the Blackfriary Archaeology Field School. Though not for academic credit, the trip gives students an opportunity to handle artifacts fresh out of the ground and learn contemporary archaeological methods.
A St. Michael's Tradition
With both the Pontifical Institute of Medieaval Studies (PIMS) and the John M. Kelly Library located right on campus at St. Michael's, it only makes sense for the Boyle Seminar to rely on the research institute and library's holdings to give students access to special texts for the course.
One of the seminar's key texts is Integral Paleography, a collection of articles about different scholarly approaches to medieval writing. This book has a special connection to the seminar: it is the work of Fr. Leonard Boyle, OP, the scholar and former PIMS professor for whom the seminar is named.
Fr. Boyle was an important figure at PIMS and helped to build the University of Toronto's Medieval Studies program, now hosted at St. Michael's. In 1984, Fr. Boyle left Toronto for Rome after Pope John Paul II appointed him Prefect of the Vatican Library. There, the scholar-priest worked for years to expand access to the library's holdings to scholars around the world. In so doing, he changed the reputation of an institution "not well known for its hospitality to visitors" into a place where "the doors were flung open from morn till night," as Nicolas Barker wrote in his obituary for Fr. Boyle for The Independent.
The spirit that animated Fr. Boyle's approach to the Vatican Library – prioritizing access for everyone who needs it – continues to animate the Boyle Seminar. In line with a storied history of scholar-teachers at St. Michael's, professors More and Coilféir open up a world of ideas and experiences while helping students to make lateral connections across disciplines. Rejecting the Ivory Tower model of the academic enterprise in favor of a robust commitment to the liberal arts, the seminar's approach fuels creativity and courage in first-year students' approaches to their academic careers and later readiness for the workplace. As one student observed, "when you think about the past, you think more about the future."
When USMC visiting professor Sam Tanenhaus realized that many of his University of Toronto students knew people who had voted to elect Donald Trump president of the United States, he said to them, "Right now, you have more to tell me than the newsroom of The New York Times." This moment led him to scrap a detailed traditional syllabus he had prepared for a course titled "Trump and the Media," and to move in a new direction. He would informally rename the course to match its novel approach: "Trump in Real Time."
This all comes from the pages of a recent issue of Vanity Fair. The magazine sent writer Joel Stein to attend Tanenhaus's class and report on how the journalist handled the constantly shifting curriculum. Stein came away impressed, not least by the students themselves:
These students are from the first generation steeped in reality TV, Twitter, memes, and GIFs. They are immune to Trump Shock, a trait which allows them to coolly analyze the first president to grab the levers of those media.
The class of 180 (140 of whom were women, Stein notes) demonstrated a special adeptness with the social media tools Trump uses to circumvent traditional avenues of public discourse, and Tanenhaus "[preferred] to ask questions rather than opine, and impressively [canvassed] the class's expertise." USMC Principal Randy Boyagoda says to Stein, "the class is inspiring students to become journalists." Stein elaborates: "At least half a dozen … say they have put aside law-school applications."
This is not the first major media attention "Trump and the Media" has elicited. In fact, in an ironic turn, American and Canadian media alike paid a great deal of attention to Tanenhaus throughout the fall term for his agile approach to teaching U of T students about the ways and means of the divisive American president.
You can listen to Tanenhaus discuss his reasons for coming to Toronto to teach the course in this CBC Radio clip from September, or watch him in this classroom in this video clip from CBC's The National before the U.S. mid-term elections. An October Globe and Mail article detailed Tanenhaus's experiences of getting in touch via text message with Steve Bannon, a major player in Trump's rise to power. In November, a reporter for Vice News found students making plans to pursue journalism careers, with many course-takers longing for longer class times than the customary two hours. At the end of that month, reporter Steve Paikin of TVO's The Agenda visited the final meeting of Tanenhaus's class to discuss Canadian and American politics, the future of the journalism industry and what today's careers in journalism look like. In December, Tanenhaus joined a PEN Canada panel in Charbonnel Lounge on the St. Michael's campus to discuss the murder of Saudi dissident journalist Jamal Khashoggi and its implications for journalists around the world.
Tanenhaus has maintained a busy freelance journalism schedule in addition to his teaching commitments. One of these projects became an October cover story for Time magazine on the attempts of some Trump supporters to turn the president's ad-hoc declamations and public statements into a durable political movement.
The former New York Times editor and historian is currently working on a biography of American conservative icon William F. Buckley, Jr., one more pursuit to add to his freelance assignments and occasional teaching load. Speaking of teaching, when reached by email, Tanenhaus had this to say about the dozens of students who filled up his courses:
Without a doubt the highlight of my experience at St. Mike's was spending time with great students. [They were] engaged, eager to talk and to listen, extremely well informed, scary smart, and in some cases, brilliantly gifted. Anyone harboring worried thoughts about millennials should spend a couple of hours talking with U of T undergrads, and the fog will almost instantly lift.
It is to our great benefit that even though Tanenhaus concluded his teaching at St. Mike's in December, those students are still around.
Dear Colleagues,
I write to share the happy news that Sam Tanenhaus will join St. Mike's as a Book & Media Studies visiting professor in 2018-19. Co-sponsored by St. Mike's, the Dean of the Faculty of Arts and Science, the School of Public Policy and Governance, and the Centre for the Study of the United States, Sam will be teaching the special topics course "Trump and the Media" and the fourth-year seminar "Media Manipulation and History." Sam is a prolific and influential journalist, historian, and former editor at The New York Times, and we look forward to his contributions to our academic and community life.
Best,
Randy Boyagoda
Principal and Vice-President
* * *
Sam Tanenhaus is a contributing columnist to Bloomberg View, and the U.S. Writer at Large for the British monthly, Prospect. He was previously on staff at The New York Times, where he was editor (in chief) of both the Sunday Book Review (2004-13) and the Week in Review (2008-2010) and was also Writer at Large (2013-14). Before joining the Times he was a contributing editor at Vanity Fair, where he wrote feature articles on politics and culture (1999-2004). His books include Whittaker Chambers: A Biography (winner of the 1997 Los Angeles Times Book Prize, finalist for both the National Book Award and Pulitzer Prize; and a national best-seller) and The Death of Conservatism (chosen by The New Yorker as one of its editors' "100 Favorite Books" of 2009). His articles and essays have appeared in The New York Times Book Review, The New York Times Magazine, The New Yorker, The New York Review of Books, The New Republic, Atlantic, Esquire, Newsweek, Slate, Time, The Wall Street Journal, Washington Post, and many other publications (in the United States and Europe). Since 2008 he has led nonfiction writing workshops at CUNY. He was a Riggio Lecturer at The New School for Social Research from 2009 to 2014 and has lectured at Harvard, Yale, Princeton, Columbia, and New York University, as well as at the White House and at the Clinton, Kennedy, and Johnson Presidential libraries, the Aspen Ideas Festival, and the Sun Valley Writers Conference. He is currently at work on a biography of William F. Buckley Jr.
Dear Colleagues,
I am very happy to share the news of the appointment of Dr. Mary Elizabeth Cuff as our new USMC Gilson Postdoctoral Fellow. Mary will pursue research, contribute to the Gilson Seminar in Faith and Ideas, and contribute to our broader collegiate community. Please see below for more information about our new colleague.
Best,
Randy Boyagoda
Principal and Vice President
* * *
A native of Chicago, Illinois, Mary Elizabeth Cuff received her BA in English literature with a minor in Greek and Latin (2010) at the University of Dallas. As part of her UD education, Mary completed part of her undergraduate studies in Rome. After graduating, Mary began a MA in Classics at the Catholic University of America before realizing that her true passion was always going to be literature. She transferred programs to CUA's literature department where she completed an MA (2013), a certificate in rhetoric (2018), and a PhD in 19th and 20th century American literature (2018) under the direction of Dr. Ernest Suarez. Her dissertation focused on the literary relationships of Herman Melville, Robert Penn Warren, and Ralph Ellison, specifically on their literary and nationalistic uses of the biblical archetypes of Isaac and Ishmael. She plans on developing the dissertation into a monograph.
Mary has published articles in The Southern Literary Journal, The Mississippi Quarterly, and Five Points: A Journal of Literature and Art. Her research interests are primarily focused on the literature of the US Civil War, the 20th century South, and agrarianism in literature. Her favorite novel is Moby-Dick, and she even likes those long, "boring" parts in the book about labeling the parts of a whale!