Laurie Morris is communications director at the University of St. Michael's College and the proud owner of a Conklin Carnival t-shirt. She holds a B.A. in English from U of T and a certificate in Corporate Social Responsibility from St. Michael's.
---
Appreciating the Gifts of Dad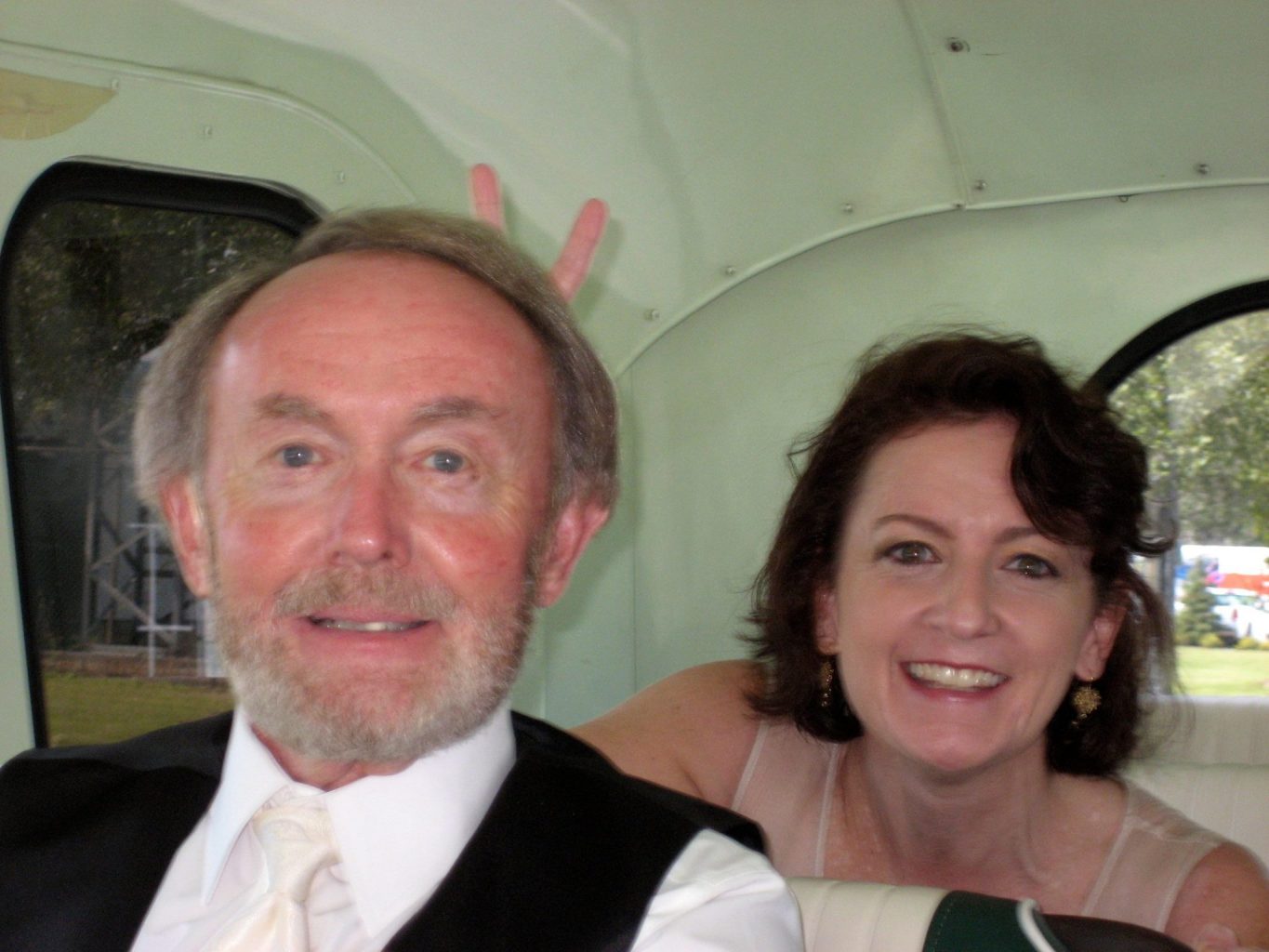 As Father's Day approaches, I'm thinking about my late father more than usual. He wasn't a prodigy, but he definitely had a record of doing things at a young age.
My dad married at a young age. He was 19, and my mother had just turned 20. They met in September at teacher's college, went to the Royal Winter Fair on their first date, and got married that summer after graduation. My mum got a job at St. John Fisher teaching Grade 4 while my dad found himself at what was then called John Newman Catholic School, teaching Grade 8, which made him about six years older than his students.
Both my parents were very committed to education. Once I came along, the only way for my dad to complete his Bachelors' Degree and go on to get his MEd was to do it outside of his actual teaching job, going to school nights, weekends, and throughout the summer—shout-out to Woodward (7T4). I didn't see much of his day job, but I do remember him coming home after night courses and greeting him with a hearty "Hi, Dave!" much the way my mother did.
The earliest memories I have of my dad "at work" are of his summer job. He worked at a service station fixing cars, pumping gas and—most impressive to my five-year-old self—he got to feed the guard dogs that lived out back in the junk car lot. He would sometimes bring home monarch butterflies that had found themselves on the wrong side of the front grill of a car. Although dead, they remained fascinatingly beautiful. As far as I was concerned, my dad had the coolest job in the world. It was only later toward the end of that same summer, as the days got shorter and the nights began to cool down, I found out that my dad was actually a teacher, and that he would be heading back to school in September. I was shocked and not just a little disappointed. I was also very suspicious about what else my parents had been keeping from me. It was soon after that my sister Lisa was born.
My dad became a principal at a young age. He had very strong views about education—and everything else for that matter—but as an educator and an administrator he was very focused on meeting the needs of every type of learner. He and my mother ended up at the same school, Dad as principal and Mom as resource teacher (fortunately I was at a school a few miles away) and there they had the opportunity to pilot a number of teaching approaches for children on the autism spectrum, as well as increasing support services for children with learning disabilities and expanding literacy programs.
As I became a sullen teen, I frequently challenged his desire to "work for the man" that was the Catholic school board, which at the time—at least at my high school—shied away from teaching evolution and characterized anything non-Catholic as "other religions."
We often argued it out at the dinner table. He'd listen, I'd rant—he'd listen again and then say: "Laurie, if you want to make change, you have to get in there and make change. You have to co-opt the system to change the system."
My dad died at a young age, in 2013. He was 67, and as much as his students benefited from teaching innovations in his elementary schools, he also benefited from a U of T teaching hospital where his unique health issues were finally diagnosed. Later, the complexities of his condition became the topic of many white papers. While dying, he became a case study that advanced learning in research and health care.
I miss my dad at least once a day. I miss the way he could laugh so hard that he'd lose breath. I miss his ability to fix pretty much anything with WD-40 and epoxy glue. I even miss arguing with him. I appreciate the gifts he shared and the things he taught us. Father's Day and every day, I'm encouraged to be more like him.
---
Read other InsightOut posts.
Martyn Jones is a content specialist in St. Mike's Office of Communications. On a freelance basis, he also writes reported features, essays, and criticism for online and print outlets. He and his wife Melanie are the parents of two boys.
---
The Hidden Life of Moms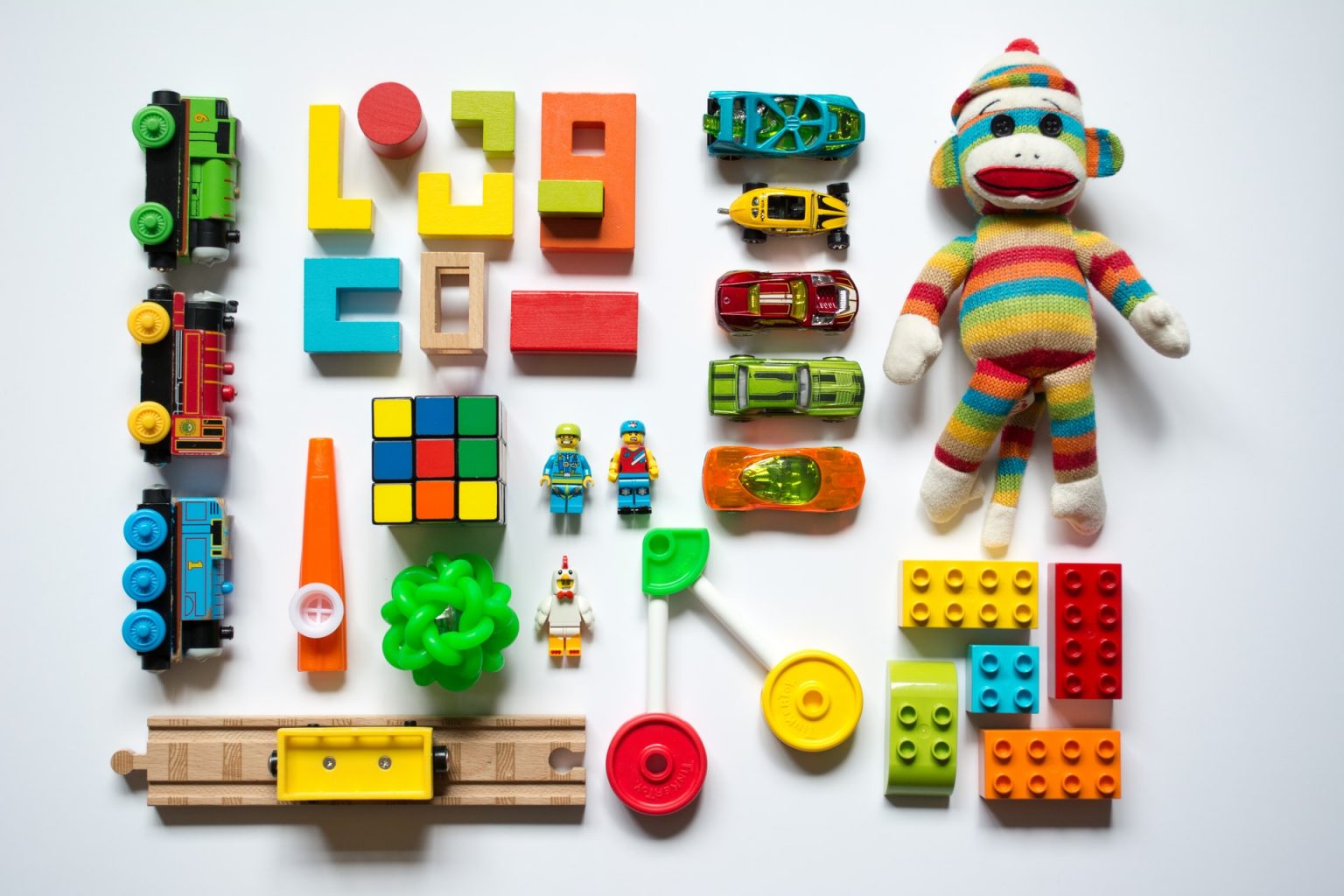 My wife and I welcomed our second child into the world on March 17 of this year. Bauer Timothy Jones has been a quiet baby so far, but it's unclear to us whether that's because of a personality difference between him and our older boy Fox, or because we have been better able to meet his physical needs before they foment emotional crises.
Because of the ongoing pandemic, my wife's maternity leave so far has mostly taken place within view, or within hearing distance, of where I work during the day. Often, I need only to look up from my screen to be able to see her and the baby. It's a major improvement over my reliance on texted photos and videos during our last-go-round. Being present for these earliest days of Bauer's life is one of the great unsought gifts of this era in our lives.
Melanie demonstrates an easy, unselfconscious care with the baby that two years ago she and I would have regarded with envy and admiration. The philosopher Søren Kierkegaard has a passage in his most famous book, Fear and Trembling, about how a person learns to swim by attempting with each stroke to make the ideal or infinite gesture—to imitate their idea of the "form" of swimming. However, once the swimmer has internalized the form, they can swim freely, making each stroke without reference to anything but how fast they want to go and the conditions of the water.
Fox, our first child, almost overwhelmed us at this stage in his life. To continue Kierkegaard's metaphor, with every wave we struggled anew to figure out how to stay afloat. Innocent of experience and sleep-shocked, we were left to rely on things we'd read or watched, the half-remembered examples of our own parents, and decades of media representations of parenthood. We hadn't yet internalized the form.
Things are different now. My wife acts from years of constant and very physical practice, with a level of dedication that goes beyond that of professional athletes or musicians because there isn't a time of day when she isn't a mom. To see her expertly remove Bauer from harm's way when our toddler Fox wobbles on top of his climbing frame, or to observe the balletic grace with which she scoops the baby out of his bassinet while cradling the back of his head, is to catch sight of a kind of pure human excellence it's easy to miss without the frame of a television camera or an announcer's hyped commentary.
Mother's Day is often an occasion for celebrating feelings—love, compassion, and all the other things we associate with moms, especially our own. Mel and I are both fortunate to have been raised in loving and supportive homes, and I in no way mean to discount the emotional dimension of the holiday. But what I see and find remarkable to reflect on now is the myriad of physical activities that give love its meaning, and the domain of learned competencies with a huge variety of tasks that, while unexciting on their own, add up to the work of love itself.
Love is a verb, after all, as the CCM band DC Talk emphasized repeatedly in an energetic hit single by that name that came out during my childhood. While I used to enjoy late-night conversations in the dorm about love's many possible meanings and aspects, and about the theological and philosophical frameworks that can give it even more meanings and aspects, at this point in my life nothing is so interesting to me as the simple acts and gestures that convey love without announcing it.
Mel is downstairs with Bauer right now coaxing him to sleep, as my own mother did with me, and her mother did with her. Mother's Day is an occasion for celebrating all these tiny and unsung acts of love that make whole lives possible. As George Eliot writes in the novel Middlemarch, "But the effect of her being on those around her was incalculably diffusive: for the growing good of the world is partly dependent on unhistoric acts; and that things are not so ill with you and me as they might have been, is half owing to the number who lived faithfully a hidden life."
---
Read other InsightOut posts.
Angela MacAloney-Mueller is St. Mike's Physical Plant Coordinator. She's been a part of the USMC community since August 1994, and notes that the comfort of students and staff are her top priority. She is, you'll see, an avid birder.
---
Bird Nerd on Campus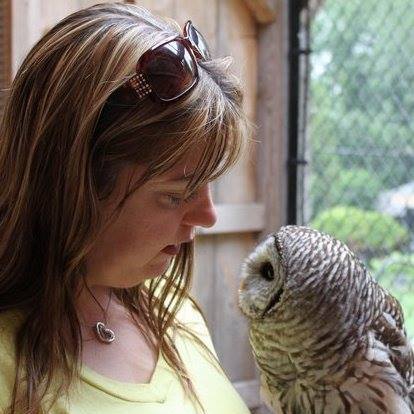 I still remember the first time I visited the campus of the University of St. Michael's College. It was for a job interview in July of 1994. With the luscious greenery, the full-grown trees and beautiful flowers, the grounds took my breath away. I thought to myself as I was leaving the campus, "Yes, I would like to work here." Social media accounts for the university often use the hashtag #oasisinthecity and, as it turns out, we humans are not the only species who think so.
Some migratory birds travel thousands of miles twice a year during spring and fall migration. Toronto is on a major migratory flyway, and every spring the nighttime skies are filled with thousands of birds coming north for the summer to set up territory, find a mate and raise young, all before the long journey home. The city, and the campus grounds themselves, with their close proximity to Lake Ontario, are a perfect resting spot for those birds after a long night of travel.
I was working at the Pontifical Institute of Medieval Studies when I started birding more than 20 years ago. I've had a couple of lifers at work (a lifer is what it's called when you see a bird for the first time). The campus gave me my first Oven Bird and Yellow-bellied Sapsucker. The spring offers a chance to see a wide variety of summer migrants, including Baltimore Orioles, Indigo Buntings, Scarlett Tanagers, and so many others. Many of the migratory birds will continue further north to the boreal forest, but a few do stay in and around the Toronto area, like the feisty red-winged blackbird.
Every spring I get work orders regarding the "attack bird" on campus. It seems the last few years a pair of red-winged blackbirds have thought the grounds lovely enough to build a home and raise young. The male is a fierce protector and will often swoop at people if they get too close to their nest—or, in this case just walk along the path. It is illegal to tamper with a migratory bird or its nest, but we have posted signs to warn people of what may happen. I have a lot of respect for the males: I've seen one swoop at a bald eagle! Fortunately, the nesting season is short, only about two weeks, and then peace and harmony return to the grounds.
Over the years I have been able to share a little of my knowledge regarding birds on campus. A couple of our yearlong resident bird species come to mind. A former co-worker came to my office one spring morning to let me know that a baby sparrow had fallen from its nest and asked what should we do. He was flabbergasted when I said, "Put it back." The old myth that a momma bird won't take care of its young if it's been touched by a human is alive and well. Birds have no sense of smell, so it is very safe to put them back in their nest if you are able, which we did that day. The chick's eyes were not yet open, but as soon as we lifted it close to its nest under the Elmsley Hall walkway, it instinctively crawled back into its nest.
Another time, a don in Elmsley Hall called to let me know a student had a baby robin in her room because it couldn't fly and wanted to know if I could help. We went to the student's room, where I discovered she had a fledgling. When a baby bird first leaves the nest, it is called a fledgling and is unable to fly for a few days. The mother robin will hide her fledglings in shrubbery, where she we will return and feed them throughout the day. After explaining this to the student, we took the baby robin back outside where she had found it. It wasn't long before momma robin was there to check on her baby, much to the relief of the student.
The St. Michael's grounds play hosts to a variety of birds and wildlife year-round. When enjoying the flower gardens during the summer months around Brennan Hall you may see a ruby-throated hummingbird or monarch butterfly. The fall and winter months always bring the hawks to campus, where they help with pigeon control. Spring is the real star of the year though, with the many colourful songbirds and warblers passing through. The chorus of birds singing at dawn and dusk this time is joyful to hear, and I am sure wakes many of our students in residence.
I believe the variety of birds and wildlife add to the campus. Many times, I have seen the delight on a student's face who has never seen a squirrel before. I've pointed out American goldfinches and downy woodpeckers to coworkers when walking from building to building. And it doesn't matter how many times you see a northern cardinal, you are going to stop and stare at his brilliant red colouring.
Birding for me, as always been a source of stress relief. How lucky we are when on campus, that we can leave our office to walk to a meeting in another building or just to enjoy the grounds and surround ourselves in nature. The St. Michael's campus truly is an oasis in the city.  
---
Read other InsightOut posts.
Emma Hambly is a communications coordinator at the University of St. Michael's College. She has a B.A. in English Literature and Classics from McGill University, and an M.A. in Literatures of Modernity from Ryerson University. In her spare time, she sews, makes collages, designs zines, writes comics, and looks for more hobbies.
---
A year of friendship at a distance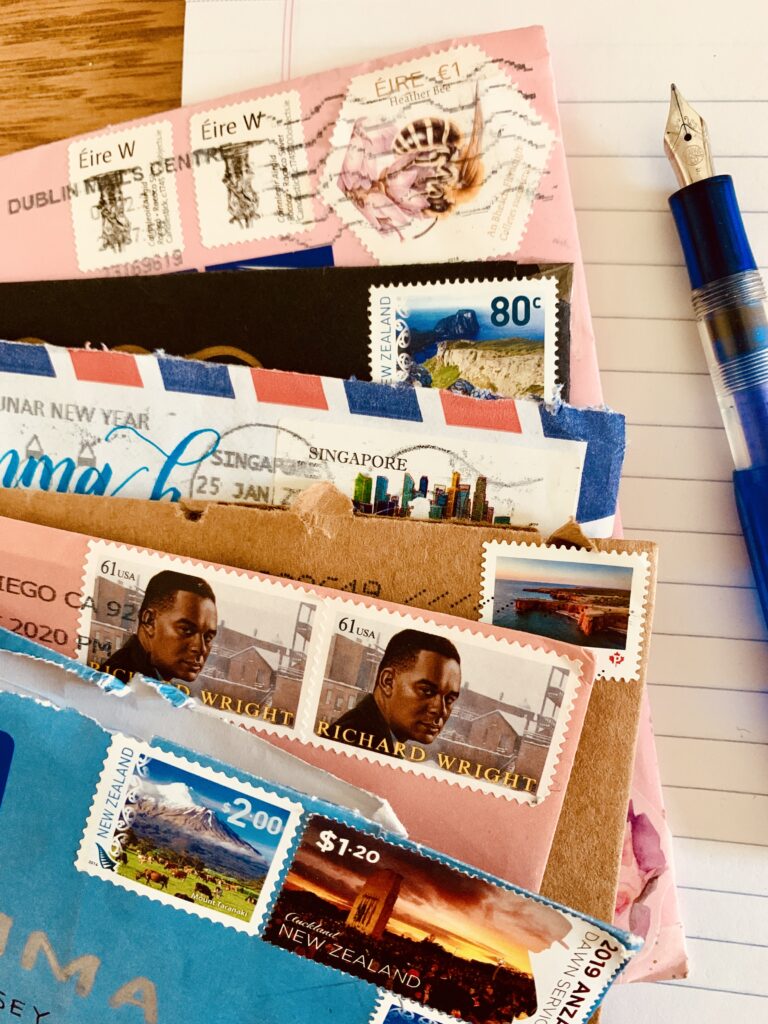 In September 2019, my best friend travelled almost 14,000 kilometres to New Zealand on a work/study visa. We kept in touch the best we could, video chatting each other at those rare moments when the 18-hour time difference worked for both of us. Once she called while she was halfway through a mountain hike and had to yell over the high winds.
In March 2020, she caught one of the last flights back to Canada before New Zealand went into full lockdown, so that she could be with her family as everyone sheltered out the surging pandemic. I never imagined that I'd be video calling her just as much when she lived only 20 minutes from me as I did when she was half a world away.
Somehow, suddenly, we've marked a full year since everything changed. A year since the World Health Organization classified COVID-19 as a pandemic. A little less than a year since we all realized the whole staying-at-home-thing wasn't going to blow over in two weeks.
One of the many, many things that we've had to adapt to during this time is friendship at a distance. Figuring out how to stay in touch with anyone outside our quarantine bubbles has taken resourcefulness, perseverance, and so, so much patience. Thank goodness I have friends who are always willing to put in the effort.
It started with trivia. A month into the pandemic and tired already of group Zoom calls with nothing real to update one another on, my friends and I started creating and hosting trivia nights. They're silly and fun and a great distraction, but also a surprising lens into my friends' personalities. Our American expat got us all into Texan history, and who knew that her husband had an encyclopedic knowledge of world flags? My best friend asks questions about cooking and wonderfully evocative Yiddish words. A usually laid-back friend puts on a blazer and gives his best cheesy game show host impression whenever it's his turn.
We keep coming up with creative ways to spend time with each other and push through the quarantine fatigue. Playing video games and board games online, synchronizing our watches or counting down so that we can watch movies at the same time, celebrating the strange creature that is the pandemic birthday.
A year of quarantine feels like a concrete signpost in what has otherwise been a shapeless span of time. I don't need to tell you how much everyone has lost. And I know how lucky and privileged I am that my loved ones are still safe and healthy and employed.
But I hope it's fair to say that I'm missing the little things, like going to the movies, making tea for my friends, staying up too late dancing, even being able to sit in companionable silence without having to say no, my screen isn't frozen.
This feeling of wistfulness has made me want to focus on what I could make of quarantine, rather than on what I was lacking. It ended up leading to the best thing to come out of my personal experience with this year: pen pals.
I love writing and have always thought exchanging letters with someone, sounded wonderful. Why not try it now, with all this time at home? It turns out many people had the same idea.
I posted on a "seeking pen pals" message board and described myself and interests a little—hoping to find one or two people to connect with. Long story short, I received way more responses than I expected, and I now have more than 20 pen pals. I had to make a spreadsheet to keep track of them all.
So, for the past few months, I've been sending letters to places all over the world: a spread across Canada, six different American states, three cities in the UK, even two spots in New Zealand.
Alongside letters, I've received stationery, stickers, Polaroid photos, tea bags, and a hand-drawn comic. I get to see all the care and creativity people put into their letters, and there's something heartwarming and personal about seeing someone else's handwriting.
I've been learning what life is like for people in different countries—almost like travelling without travelling. A primary school teacher from Dublin sent me a list of Gaelic phrases and a handmade St. Brigid's cross—a traditional Irish symbol of protection. A grad student in Singapore sent me a nengajou (Lunar New Year card)she painted herself, and wrote about eating mandarin oranges and pineapple tarts during the holiday.
Despite how far flung we are, there's so much we have in common. I've connected with my pen pals over our shared love of reading, making art, playing Dungeons and Dragons, and watching bad movies. I get to learn how other people have been coping with the pandemic, and share in their joy when vaccine supplies get announced.
One day, when it's safe to fly again, I'll have friends in other countries I can meet for the first time.
It's been a hard year. Something that keeps bringing me comfort is people proving, again and again, that they want to stay connected. That they want to keep friendships going, no matter the odd shapes they take these days.
As we look forward, tentatively, to warmer days and vaccines, I hope we can take pride in our bonds with other people, knowing how much harder we had to work for them.
---
Read other InsightOut posts.
Martyn Jones is a content specialist in St. Mike's Office of Communications. On a freelance basis, he also writes reported features, essays, and criticism for online and print outlets. He and his wife's toddler Fox has just turned two years old. 
---
Reading Out Loud or, The Whale 
When Herman Melville died in September of 1891, his novels were out of print. He had by then spent several decades writing poetry no one seemed to enjoy, least of all his long-suffering wife. The success and fame he earned early in life writing semi-autobiographical novels about seafaring—those stores had all been depleted long ago. His obituary in the Times even misspelled the title of his greatest book, still decades from being recognized for what it was.
1851 is the year Melville published Moby-Dick or, the Whale. It is the story of Ishmael, a man who, to rid himself of his depression and see the world, joins the crew of a Nantucket whaling ship called the Pequod. Captain Ahab presides over the vessel, emerging from his cabin to clomp across the deck with one leg made of whalebone. In a violent encounter with an albino sperm whale on an earlier voyage, Ahab was "dismasted," and after recovering from the loss of his leg he developed a diabolical obsession with the perpetrator. His mission of revenge against the whale will, in the end, cost the lives of every man aboard the ship but one.
While this summary makes Moby-Dick sound like one more adventure story written from Melville's experiences as a young sailor, the book departed from its predecessors in containing a huge amount of musing about—well, everything: life, the universe, the whaling industry, fate, democracy, table manners, civilization, the taxonomy of whales, and the human situation in the midst of it all.
Moby-Dick was first reviewed in England by critics whose three-volume copies were both censored in various places and misprinted to exclude the epilogue. The latter would have been a minor error had that last page not explained how Ishmael, the book's narrator, survived the cataclysmic wreck of the Pequod at the climax of the book. Imagining their simple-minded American cousins capable of accidentally writing a story narrated by someone who does not survive the events being narrated, the critics attacked Melville, and American reviewers, cowed by their sophisticated English peers, adopted their posture. Moby-Dick sold poorly, as would everything else Melville wrote from then on.
Moby-Dick has a claim to being the great American novel; if it isn't that, it may at least be the greatest American novel so far. Ahab's vengefulness against an animal foe develops a superlatively powerful expression of the theme of humanity's struggle with nature. Vivid metaphors in every chapter suggest meanings beneath meanings and other meanings under those, giving the story a feeling of infinite depth. The many voices and registers, the occasional stage directions, the scenes of comedy, the stately rhythm, and the exclamation points—he uses them unsparingly!—all make the book an absolute blast to read out loud.
This is just what my wife and I have been doing to conclude the day. After our toddler is asleep, our chores are done, and we've closed the laptop after a last episode of whatever show, I bring out my heavy and heavily dog-eared paperback copy of Moby-Dick and start to read. We're over a quarter of the way through, having just witnessed Ahab's dark speech to the crew about their voyage's singular objective, and the toast the crew makes to the death of the whale.
Melville's complex and semicolon-laden sentences sometimes flow too hard to shape them with the right intonation or verbal emphasis, but this is all part of the fun—as is sounding out unfamiliar words, or laughing in spite of yourself. (The Pequod's third mate, Flask, is unable to help himself to butter while dining with the captain for reasons of psychology and decorum, which Melville explains at length before saying, "however it was, Flask, alas! was a butterless man!" I laugh every time I read this passage and still couldn't tell you why.)
Shakespeare's plays—themselves meant to be spoken and heard rather than read—were Melville's literary obsession before composing Moby-Dick, and their rhythms provide the book with its line-level tempo. There are whole passages that would scan as perfect blank verse with the addition of a handful of line breaks. Like a steam engine, the rhythm of iambic pentameter creates momentum, and when you start to hear that rhythm and match it with your own voice, it can carry you away.
It's easy to get carried away, of course: to use silly voices, to read too loudly or forcefully, or even for your voice to crack or give out. In my experience, this adds to the enjoyment for the reader and the listener. When you give voice to someone else's words, you put your own stamp on them, and through the processes of your memory, they leave an imprint on you as well. The quiet chuckles and pauses to sort out some obscure meaning add something to the experience of the book: a quality of communal enjoyment.
Melville's spotty career and tumultuous personal history are relevant, too: as they created the conditions that gave rise to his great book, so might there be a kind of perfection in the awkward or unsteady voice of a parent, partner or friend reading Moby-Dick out loud, especially if they're reading through the imperfect medium of a video call. Even in this scenario, far from ideal, reading aloud transforms art into shared experience. When stuck at home—or "whenever it is a damp, drizzly November in my soul," as Ishmael says—there are few things as needful as that.
---
Read other InsightOut posts.
Maxine Webster serves as Advancement Officer, Alumni Engagement at St. Mike's. She holds a B.A. in Media, Culture, and the Arts from The King's College in New York City.
---
Virtual Connections with St. Mike's Alumni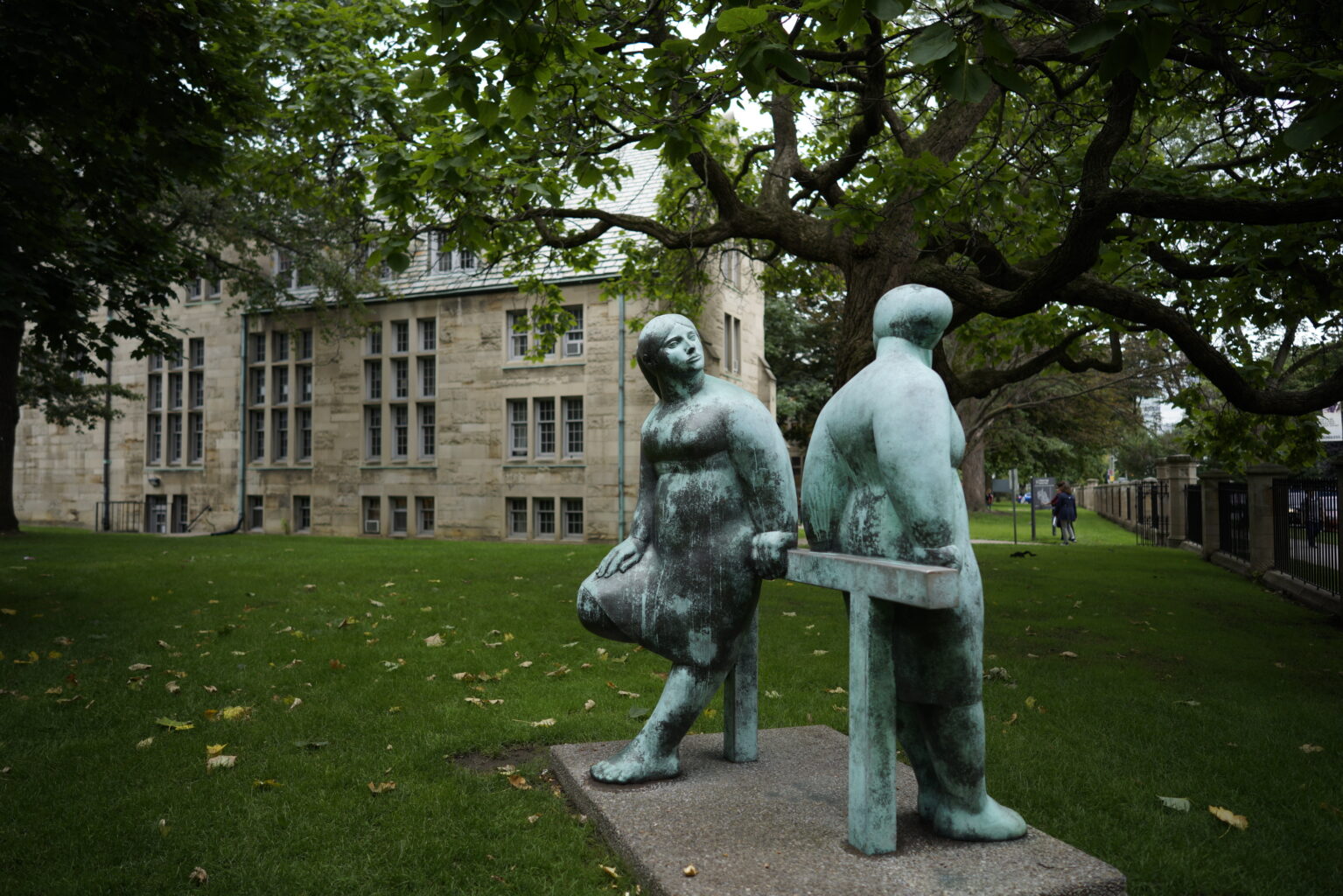 Since starting work within the Advancement team two months ago I've come to appreciate the special nature of St. Mike's.
I was initially drawn to the role based on the understanding that the College is supported by a loyal and generous community of alumni. And as someone who graduated from a small liberal arts college in a big city, I appreciate the juxtaposition of being part of a safe, tight-knit community while simultaneously being surrounded by the resources and opportunities a bustling city—and one of the world's leading research universities—affords.
This is an interesting time to be working in university alumni relations, as so many things have shifted in the last several months due to COVID-19. Traditionally, St. Mike's alumni would be looking forward to various in-person social events. On the flip side, alumni who may not have been able to access a local event in the past can now tune in, a unique opportunity to connecting with one another virtually.
So, while we all wait to return to "normal" when it is safe to do so, it is my job to engage and support the alumni community throughout this time—and I think we can all agree it is more important than ever to stay as connected to one another as we can.
Alumni volunteer activity is a critical asset to any university, and I am particularly grateful for the Alumni Association Board and Young Alumni Committee. These groups provide invaluable perspectives and insight as the mouthpiece for St. Mike's alumni at large. Their contributions and ideas support the relationships between St. Mike's and alumni, as well as within the alumni community, through alumni programming. They have a direct impact on the future of St. Mike's. Right now, there is an opportunity and a priority to grow these groups to further represent the diversity and various backgrounds of the alumni body.
There are a couple of new virtual programs coming up. I am really looking forward to the St. Mike's Alumni Workshop Series in partnership with the Office of the Dean of Students, where alumni who represent varying industries and experiences are meeting with a small group of current students over Zoom throughout February and into March. Each session is focused on a particular theme, such as "Finding a Job in a Difficult Market" and "Entrepreneurship."
Another program in the works is a Faculty Speaker Series, a way to highlight and share St. Mike's fantastic faculty and programming with all University of Toronto alumni through virtual presentations. We also look forward to traditional programming—the Lenten Retreat, Alumni Reunion, and Spring Convocation—done in new ways, for now.
Furthermore, I have been inspired by ideas alumni bring forth—from social media initiatives to thematic virtual events—and I am honoured to witness the progress that continues to take place at St. Mike's, through St. Mike's 180 strategic plan. I look forward to continuing to spend time in conversation with alumni in an effort to connect, learn, share ideas, and make plans.
More than anything, I realize time and time again what a special place St. Mike's is. Stories of Catholic services and religious pursuits, campus life and community involvement, stimulating classes and academic advisors, all remind me that St. Mike's is a place where some of life's fondest memories have happened, and continue to happen. Even in the midst of a challenging season, I am constantly reminded that a strong alumni community makes for a stronger St. Mike's.
If you would like to introduce yourself or get in touch with me about any of the things above (I really enjoy hearing from alumni!), you can reach out via email or phone (416.926.7260 ext: 67260).
---
Read other InsightOut posts.
Kathryn Elton joined the University of St. Michael's College in 2016, as Chief Advancement Officer, overseeing fundraising and alumni programming. One of the best parts of her work, she explains, is meeting and getting to know St. Mike's incredible alumni community.
---
Remembering Long-time St. Mike's Alumna Gloria (Chisholm) Buckley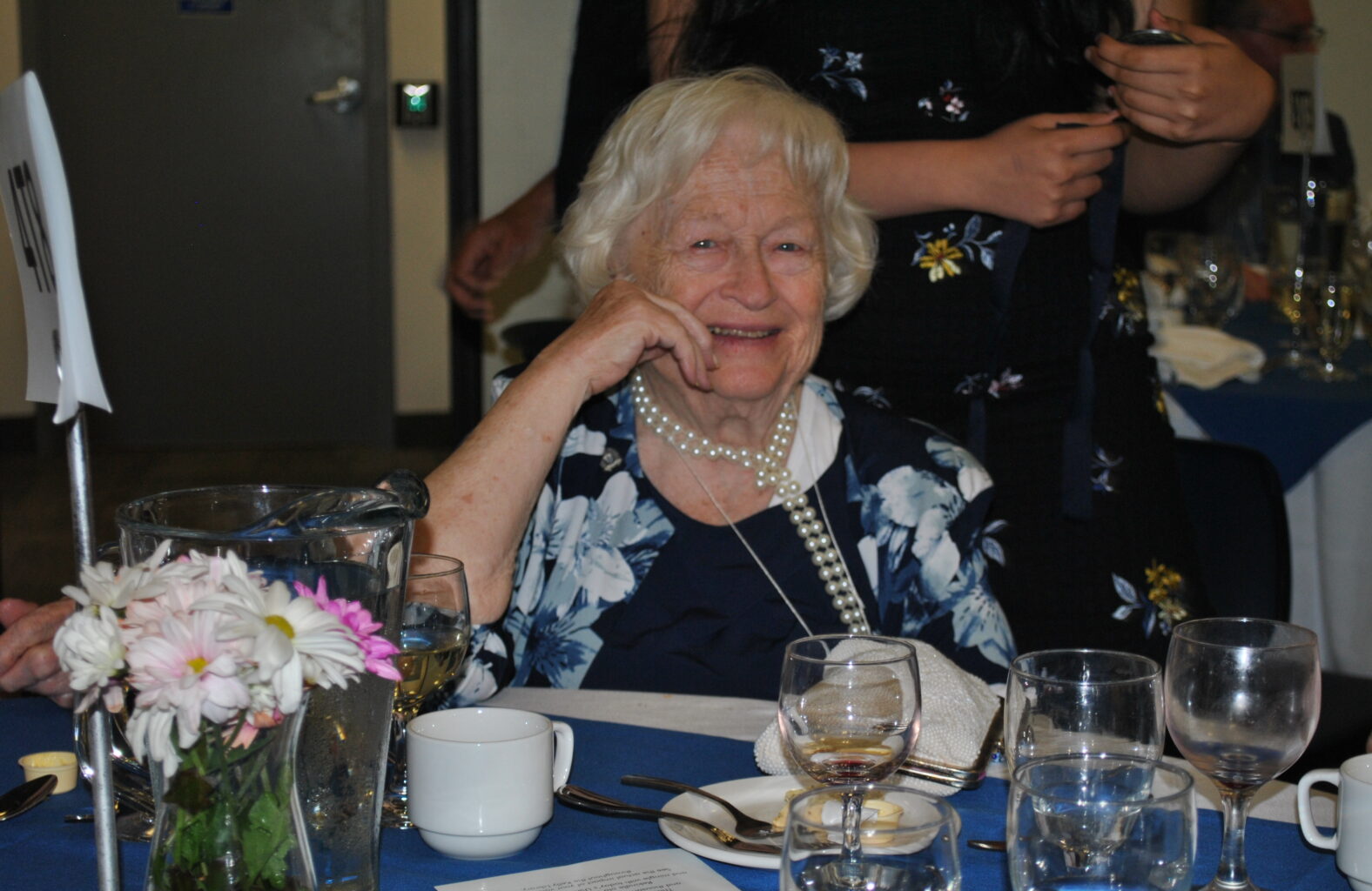 The University of St. Michael's College and University of Toronto communities lost a treasured friend with the passing of alumna Gloria (Chisholm) Buckley on January 25, 2021. Gloria, who graduated from St. Michael's College in 1948 with a Bachelor of Arts and Science, majoring in chemistry, was a beloved alumni volunteer leader. She was also a trailblazer who shone a path for women in science and returned her good fortune by serving others.
When Gloria was presented with St. Michael's Alway Award in 2014 she was celebrated as a "pioneering spirit, a scientist, working mom and community volunteer…at peace with both faith and science, a lifelong passion for knowledge, and thrilled by discovery. With a penchant for asking questions, a feminist before the movement began, a desire to contribute to saving lives, to fight for health and to understand the world at its most basic elements. She has lived up to the highest standards in numerous ways."
Gloria's accomplishments were extensive. She was:
a researcher at University of Toronto and at St. Michael's Hospital's Lipid Centre
a scientist in the private sector, including in bioscience and clinical chemistry specializing in cancer research
a member of the Christian Family Movement—helping peers with children cope with the pressures of life while raising families
a member of the Associates of the Sisters of St. Joseph for more than 25 years
one of the longest-serving members of the U of T Senior Alumni Association
the founder and leader of the organizing committee for University of St. Michael's College Alumni and Friends Annual Lenten Twilight Retreat
and
the longest-serving Board Member of the USMC Alumni Association.
Gloria was also the proud mother of sons Roger, Brian, and Phillip, all of whom attended St. Mike's.
She was a much-loved friend among the alumni community. St. Mike's alumna Marcella Tanzola remembers:
"I had the honour of knowing and working with Gloria for many years on the St. Michael's Alumni Board. With Father Bob Madden, we both helped to establish the Annual Twilight Lenten Retreat and worked closely over 25 years to make this a memorable and meaningful event. Gloria was a tireless worker and supporter of all alumni pursuits. For me she was a ready ear and good counsellor. We shared wonderful conversations during all those years and I learned what a remarkable woman she was as we exchanged our life experiences. Rest in a much deserved peace Gloria. I will miss you."
Miriam Kelly, another alumna and colleague, adds:
"The Basilian Fathers, the University of Toronto and the University of St. Michael's College, and the Annual Lenten Twilight Retreat will all be thankful for the many years Gloria gave to their many endeavours, sharing her wisdom, hospitality and sense of humour. Gloria will be much missed and remembered. Rest in Peace."
When I joined St. Mike's advancement and alumni programs team in 2016, all my new colleagues recommended that Gloria be one of the first alumni I should meet. She had a long-standing connection with St. Michael's, deep commitment to the university, and astute perspectives on our past and our future. She was also a frequent attendee at alumni meetings and events, and I soon learned why she was loved by my colleagues. Betty Noakes, a member of our advancement team who knew her for more than 10 years notes that "Gloria's kindness, knowledge, sage advice, and grace made the world a better place. She exemplified Goodness, Discipline and Knowledge. I will hold her in my heart, and miss her dearly, as will, I'm sure the community she has left behind."
The University of St. Michael's College is truly blessed by a loyal and committed alumni community, and I have a special place in my heart for Gloria. From our first meeting in fall, 2016 until our last conversation this past fall, when she was sharing ideas about St. Mike's vision for the future, I have felt extremely lucky to have known her, even just a little.
Thank you Gloria. God speed.
Gratefully, Kathryn.
Alumni who wish to share memories and tributes to Gloria are invited to send messages to: smc.alumniaffairs@utoronto.ca. We will collect them and send them to the family.
---
Read other InsightOut posts.
James Roussain begins a new role at the John M. Kelly Library this January as the Interim Head of Public Services, a change from his position as Outreach and Instruction Archivist, which he has held since 2017. Prior to joining the University of St. Michael's College, James worked at Scotiabank, where he was involved in the maintenance and deployment of the corporate records management program. At the Kelly Library, James assists students with their research, exposes students to the treasures in the Kelly Library's Special Collections, and teaches in the college's Book and Media Studies program. James is a past president of the Archives Association of Ontario (AAO) and the Toronto Area Archivists'Group (TAAG). In his spare time, he is pursuing a Master of Education in Higher Education at the Ontario Institute for Studies in Education (OISE). He holds a Master of Information degree from the University of Toronto's Faculty of Information.
---
On Jellyfish, Loneliness, and Learning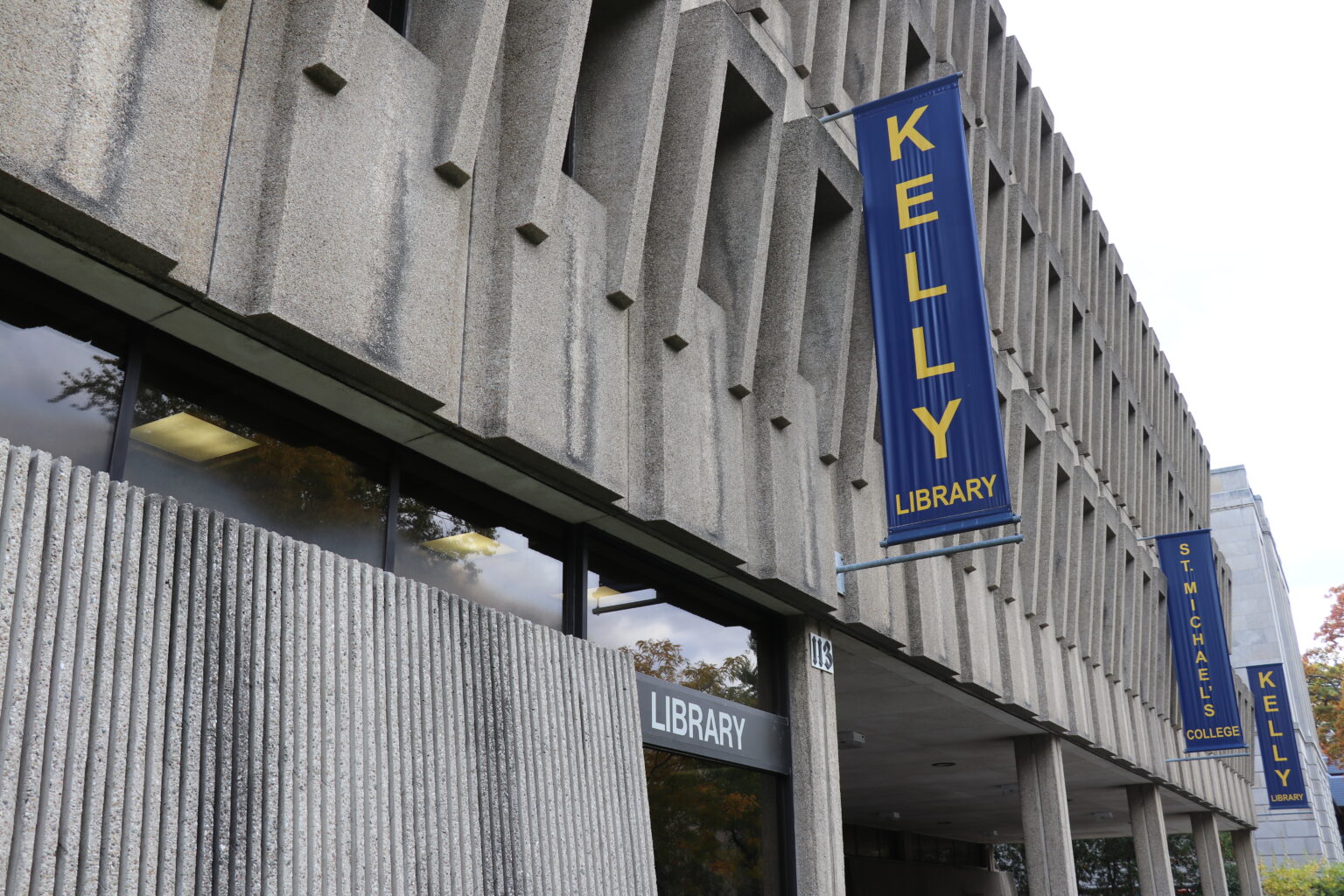 As the new semester gets under way in the coming days, it is important to take a step back and think about those we are working to support: our tireless and dedicated students. With our new reality of living apart and working remotely becoming just that—our current reality—we need to remember that these are indeed strange and stressful times not just for us but for our students, too. As a librarian at the Kelly Library, I am fortunate to work directly with students assisting them in their research, writing, or in navigating the complexities of the University of Toronto's immense library system. For many, the library is an intimidating space in the best of times. Compounded with the challenges of remote work and a lack of helping hands, finding resources and completing research has never been more challenging, especially so for many of our first-year students, for whom the academic library is an entirely new entity.
During the fall semester, the Kelly Library, in partnership with the Principal's Office, hosted twice-weekly Research and Writing Help Drop-In sessions, where students were able to join us—remotely—for one-on-one assignment help. With two writing instructors at my side, we would greet students and, using private break-out rooms, answer as many questions as possible over a two-hour period. What started off as a way to accommodate students who were unable to snag longer scheduled appointments grew into a window on our students' lived reality: too many due dates, a mess of assignments vying for their attention, and an overwhelming sense of isolation and, at times, loneliness. Logging in from their living rooms, kitchens, bedrooms, and sometimes an enviable patio, students shared with us their frustrations in working alone and, for many, navigating time zones and poor internet connections. This has not been an easy time.
As I helped students find articles, tidy up citations, or figure out the best keywords for their upcoming essay on, say, vestigial traits in jellyfish, I grew to realize two things. The first—and perhaps sacrilege to our faculty readers—is the trivial nature of our work during these incredibly challenging times. In more than one occasion I felt the need to reassure students that while, yes, your essay is important, so too is the need to care for yourself and reach out to others. This is not to say we must lessen academic rigour, but rather carry a realistic understanding of what is possible. The second thing I learned is how little I know not only about jellyfish but about every single topic brought to me during these drop-in sessions. The level of academic achievement on our campus is truly astounding. There has not yet been a case where working with a student on their research has not taught me something new, and for that I am thankful.
In looking ahead to the coming semester and the challenges it will surely bring to our students, especially those graduating into a world of social, political, and simply logistical unknowns, we need to work together to ensure empathy and perspective are at the front of our minds. The rise of mental health programs and services on campus—so well advocated for by our dedicated students on SMCSU—brings overdue awareness to the importance of creating community wherever possible. Week after week, soon after logging in, the same group of students would join our drop-in sessions. Some came for detailed questions on style and structure, while others came just to check in. We created community in the most unlikely of places: a Zoom call focused on academic research and writing help. Who knew? In our own unique way we forged a space where students could share their frustrations, get some help, and see a familiar face at the same time. It is easy to get caught up in administrative matters, the daily to-and-fro of emails and meetings, or the challenges of bureaucracy. Take a moment, as often as possible, to guard against these blinders and seek our community. Or, if so inclined, check in with our students and ask them how they are doing. What may be seen as a hollow "How're you?" during pre-COVID times may now carry more weight than you know.
While the library's stacks are closed for the time being, our dedicated staff remains available to help. We strive to place the student experience at the centre of our work and tailor our collections, services, and spaces to offer them an inclusive, welcoming, and supportive environment—both in a physical and virtual sense—where they can flourish during their time on campus. In my own role within the library, and my small role on the University of Toronto campus, I am proud to have the opportunity to work daily with our students and to learn alongside them.
---
Read other InsightOut posts.
Adrian Ross is the Executive Assistant to the Principal at the University of St. Michael's College. Trained as a musician, he is an historical keyboardist specializing in harpsichord and clavichord. He is engaged by the agency of music, especially rhythm, in health and liturgy, especially in antiquity and the Middle Ages.
---
InsightOut: Les Barricades Mystérieuses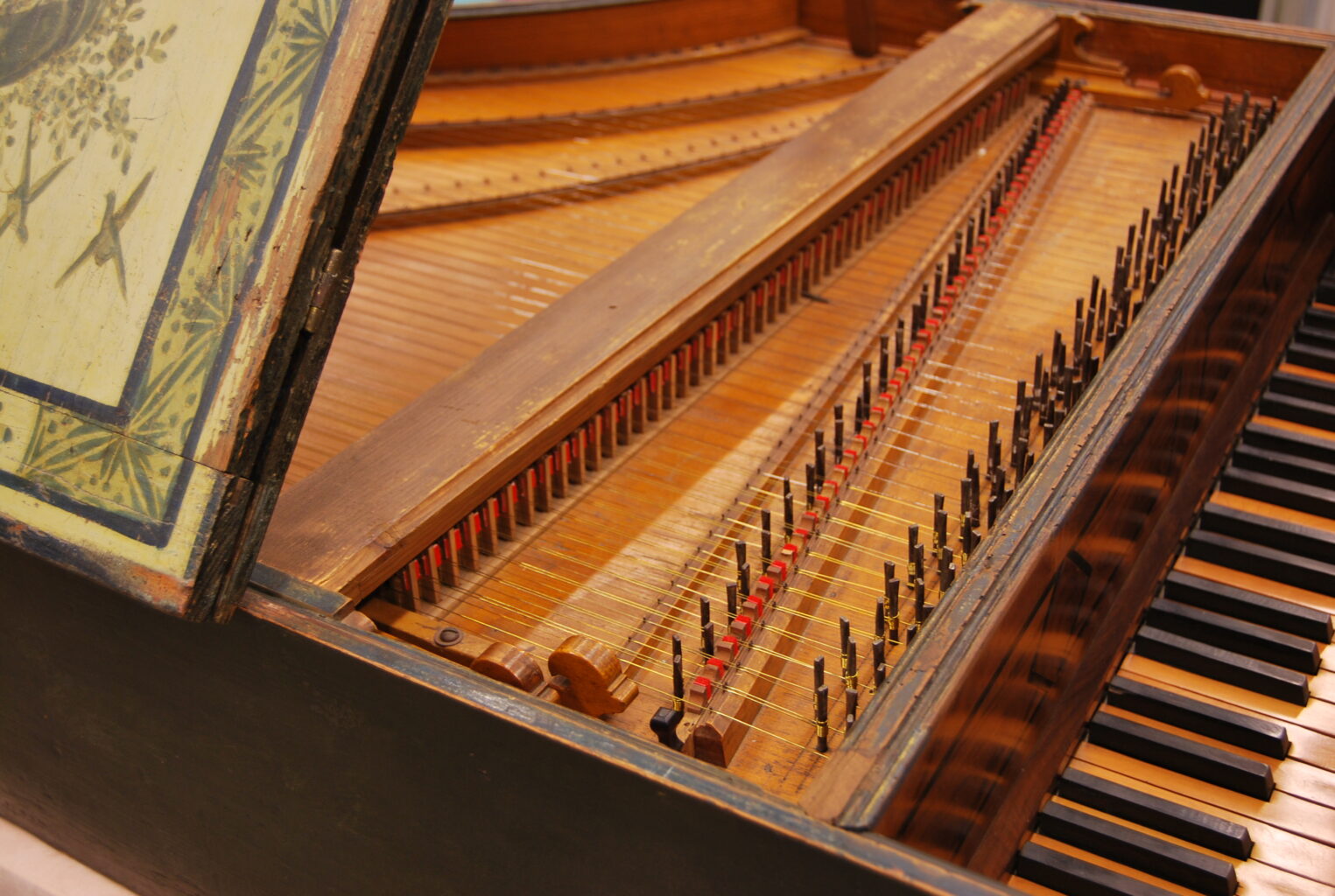 The therapeutic potential of music has long been recognized: King David and Orpheus disarmed evil by the lyre, and harmony and rhythm could restore the revolutions of Plato's soul, to give but a very few examples. Indeed, and perhaps because of this, the restorative power of music is particularly attested in times of plague. The prescription of music was especially prevalent not just as palliation, but as prevention and treatment, during outbreaks of plague in mediaeval and early modern periods. More generally, music is often desired during life's most uncertain, critical, and mysterious experiences, notably in dying. The composer Guillaume Dufay (1397–1474), for example, even wrote a motet for his own deathbed (Ave Maria Caelorum III) and to this day music at the bedside continues in palliative care.
It is difficult to define precisely what technical qualities make music capable of healing physical and spiritual crises, and this may be subjective to a certain degree. One piece that has always spoken to me as particularly consoling is the enigmatically titled Les Barricades Mystérieuses (The Mysterious Barricades) by François Couperin (1668–1733). It is one of the most popular and abiding pieces of music written for the harpsichord, a keyboard instrument predating the piano and using plucked strings, like a guitar.
Like much current popular music, Couperin's piece features a refrain (the rondeau) and three verses (couplets). Beginning with a masterfully simple refrain, each of the verses becomes increasingly dramatic, culminating in the last verse. Having moved from the simple to the relatively complex and uncertain, this last verse prolongs the musical tension and the expectations of the listener until that final resolution and dissolution back into the final refrain. This arc of experience is not unique to this piece, to music, nor indeed to the arts at large.
We are now in November 2020, still in the midst of pandemic and called by the Church to reflect on the passing of life to death and, by grace, to glory. Listening to music, even music of past ages, is an opportunity to experience the beauty of art not merely as entertainment and distraction, but as a transcendental that defeats our barriers, opening the human heart to relationship with others and God.
Please enjoy my interpretation of Les Barricades Mystérieuses, recorded on an instrument built by Yves Beaupré (Montréal), generously on loan from Charlotte Nediger, using a tuning system by Jean-Philippe Rameau (1683–1764).
---
Read other InsightOut posts.
Dr. Pa Sheehan is from Sixmilebridge in County Clare, Ireland. He was living in St. John's, Newfoundland when the pandemic started and moved to Toronto in July. He teaches the Irish language at the University of St. Michael's College as the Ireland Canada University Foundation (ICUF) scholar.
---
Finding One's Inner Resilience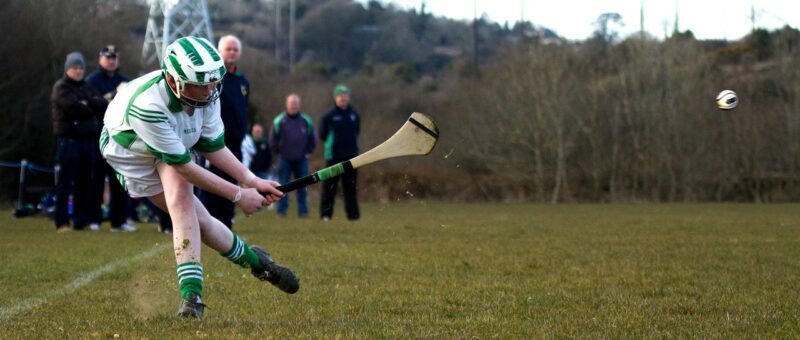 Whenever this pandemic ends and we can look at it in the past, we will all be able to say that it was a defining period in each of our lives. I want to be able to say to myself that it was the period in my life during which I realized what resilience I had always possessed but was not always sure how to use. We cannot control the end result but what we can control are the decisions we make during the process that lead us to the end result. That may sound a little contradictory but it is a perspective I have borrowed from the sporting world and adapted to use in my new normal life.
As a teenager, and even during much of my time at university, I began noticing that I enjoyed being in control of my destiny, that the final outcome would always align with my desires. We all know that this is not always the case, however. There are instances when the outcome does not correspond with the initial intentions. This used to make me feel bitter, angry, anxious and many other things. I look back at exam results with which I disagreed or at not having been picked on a particular sports team and how I allowed these external decisions make me become upset. Little did I know that these external decisions were outside of my control and that I had already done my part, so as long as I was satisfied with the role I had played, I had no reason to feel any ill sentiments.
I truly believe that this pandemic has been a blessing in disguise for me personally. I do not want to belittle the appalling circumstances in which many people find themselves due to the pandemic. I only want to acknowledge the wonderful things it has done for me and I hope you can appreciate that. I talked about resilience at the beginning of this article and I want to refer to it again.
Many moments have tested my resilience during this pandemic. I am from Ireland and have had trips home cancelled, meaning I have not seen my family in well over a year now. My job involves organizing social events and fostering a sense of community amongst the Irish themselves in Toronto as well as anyone interested in Irish culture. This has obviously been affected. One could view my moving to Toronto during the pandemic as a pity, considering I cannot experience what the big city has to offer in its fullness. I am also a sports fanatic, whether it be playing or watching and this aspect of my life has been considerably impacted as well, as sports events were cancelled one after one. I was in the middle of training for my first marathon, which inevitably succumbed to the pandemic. Having been deprived of playing my first love—the Irish sport of hurling—while living for a year in Newfoundland, I welcomed the move to Toronto as it would afford me the opportunity to play it again, given the number of Irish expatriates living in the city. Of course, the pandemic continued and these plans were scuppered along with many others.
A couple of years ago, I would have viewed these setbacks with frustration as I could do nothing to control them. However, I realize now that there is beauty in the fact that I cannot control them. It means that I must make new decisions which are within my control. For example, my inability to physically go back to Ireland has encouraged me to reach out more to people back home whom I may have neglected in the past, whether they be family or friends. It has also motivated me to appreciate the greatness of my homeplace, something I strive to illustrate each day in my teaching of Irish language and culture. Not being able to physically host social gatherings has afforded me opportunities to organize more online events and I am extremely thankful for this as I have most definitely interacted with more passionate and enthusiastic Irish people as a result of the compulsion to go online. The cancellation of marathons and hurling championships has reminded me of the reasons I initially fell in love with playing sport. I do it because it makes me feel good, simple as that. I am still running almost every day, but not because I am training for a marathon that may or may not take place in the future. I have no control over that. I train to feel well. And whenever I can play hurling again, the result of the match will not be significant, nor will the quality of my own performance. All that will matter will be the sheer enjoyment I derive from playing the game and making my best possible effort. Never in a million years would I thought I would have uttered that last sentence!
As plans continue to go awry, flights continue to be booked and cancelled, restrictions are lifted and then enforced again, events are planned only to be aborted once more, I take solace in the fact that my mind is not bound by the outcomes which I cannot affect but by the decisions which I choose to make every day to make the best of every possible situation. Resilience is something each human being possesses but only initiates when necessary. I encourage anyone to solely focus their minds on the decisions they can control. Although you have no say in them, the results will probably astonish you.
---
Read other InsightOut posts.
Dr. Adam Hincks, S.J., holds the Sutton Family Chair in Science, Christianity and Cultures at the University of St. Michael's College. Dr. Hincks, who specializes in physical cosmology, completed a B.Sc. in physics and astrophysics from U of T in 2004. In 2009 he earned a Ph.D. in physics from Princeton University and then entered the Jesuit novitiate in Montréal. After pronouncing vows in 2011, he pursued philosophical studies at Toronto's Regis College and later did a Bachelor of Sacred Theology at Rome's Pontifical Gregorian University. Returning to Toronto, he worked on a Master of Theology and Licentiate in Sacred Theology at Regis College from 2018–20. He was ordained to the priesthood in 2019.
---
What Parish Are You At, Father?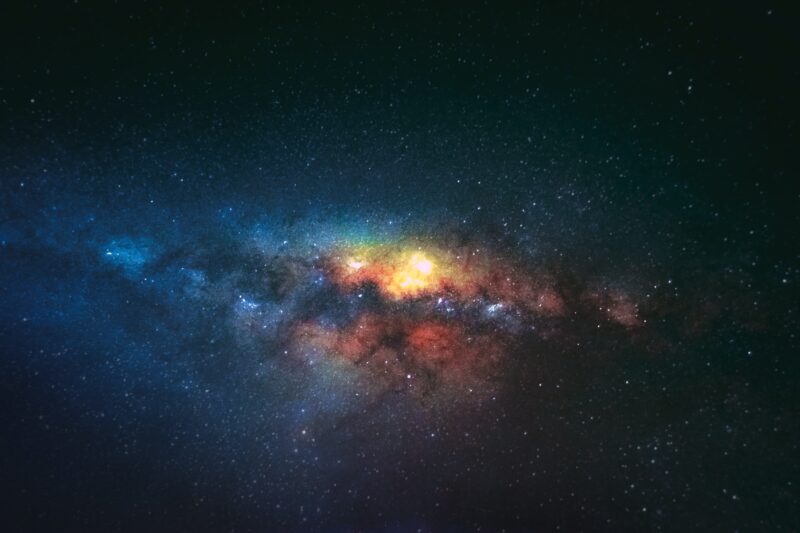 "What parish do you live at, Father?" It's a question I've been asked a couple of times since I was ordained last year. The answer—"I'm not based at a parish"—can be unexpected for those who are only used to seeing priests at Sunday mass. The fact of the matter is that most ordained Jesuits are not parish priests, nor have we ever been since our founding in the sixteenth century. The same can be said for those in many other religious institutes, such as the Basilian Fathers who are so important to St. Michael's College. This doesn't mean that none of us have parishes—for instance, here in Toronto, Our Lady of Lourdes is served by Jesuit priests and St. Basil's by Basilians. Nor does it mean that we don't help out at parishes in various ways. But it isn't our sole defining ministry.
In my own case, my principal assignment, which I just began in July, is as a professor here at the University of Toronto. To be honest, when I became a Jesuit in 2009 fresh off of a doctorate in physics, I never dreamt that I would come back to the St. George campus, where I had been an undergraduate, as a professor! I figured after the many years of Jesuit formation I would could end up in an academic setting, perhaps at one of the scores of universities we run around the world, but it was only a vague idea.
The position I have begun here is new and unique. Supported by the Sutton Family Chair in Science, Christianity and Cultures, I have an appointment both in the Department of Astronomy & Astrophysics and here at St. Michael's College. The majority of my research is purely scientific, in the area of physical cosmology, or the study of the Universe as a whole. I work on telescopes that observe the very early universe and that map out the cosmos on its largest scales. But with my training in philosophy and theology, I also have an interdisciplinary interest in how science relates to faith and vice versa. And so a good part of my teaching will be precisely in this area—such as SMC371, "Faith and Physics", which I shall teach in the winter term of 2021.
Still, one might return to the spirit of the question I began with and frame it a bit differently: why should a priest be engaged in research and teaching at a public university? There is the somewhat facile answer that there have been clerics on faculties ever since the first universities of the West arose in the eleventh and twelfth centuries. The Church has always valued education and the pursuit of knowledge, and thus her clergy and religious as well as her laity have always contributed to these great endeavours. But looking at the question from within the tradition of my own religious order, I am reminded of the notion of "finding God in all things", a formula often used to capture a key aspect of the spirituality of St. Ignatius of Loyola, our principal founder.
"Finding God in all things" is not a vague aphorism or a flaky aspiration, but is rooted in the deeply Biblical conviction that as Creator, God is intimately present to his creatures, or, as Thomas Aquinas put it, "God is in all things, and innermostly." This does not mean that if you use a powerful enough microscope (or telescope!) you will suddenly find scientific "evidence" for God. But it does mean that studying creation—whether through the lenses of the humanities, the social sciences or the natural sciences—can be a springboard to contemplating its Creator. "Whatever is true, whatever is honorable, whatever is just, whatever is pure, whatever is lovely, whatever is gracious, if there is any excellence and if there is anything worthy of praise, think about these things" (Phil. 4:8, NABRE). And ultimately, it is "contemplation of divine things" that is one of the principal tasks of those of us in religious life.
So I consider myself blessed to have this opportunity for contemplation, even if the busyness of the job means that I can't always advert to it! I am looking forward to collaborating with all my colleagues at this university—fellow faculty, other researchers and students—as we lift our minds to consider true and lovely things "worthy of praise." Not everyone contemplates science from within a religious worldview, and of course there are some who think such a stance is ludicrous. But I'm excited that St. Michael's College has opened the space to explore it further, and I'm excited to see where it leads. I trust it will make me a better scientist, a better Christian—and a better priest.
---
Read other InsightOut posts.
Risa de Rege is a library technician at the Kelly Library. She has a B.A. in history, art, and medieval studies from the University of Toronto, and is currently a master's degree candidate at the Faculty of Information.
---
The Ups and Downs of a Paradigm Shift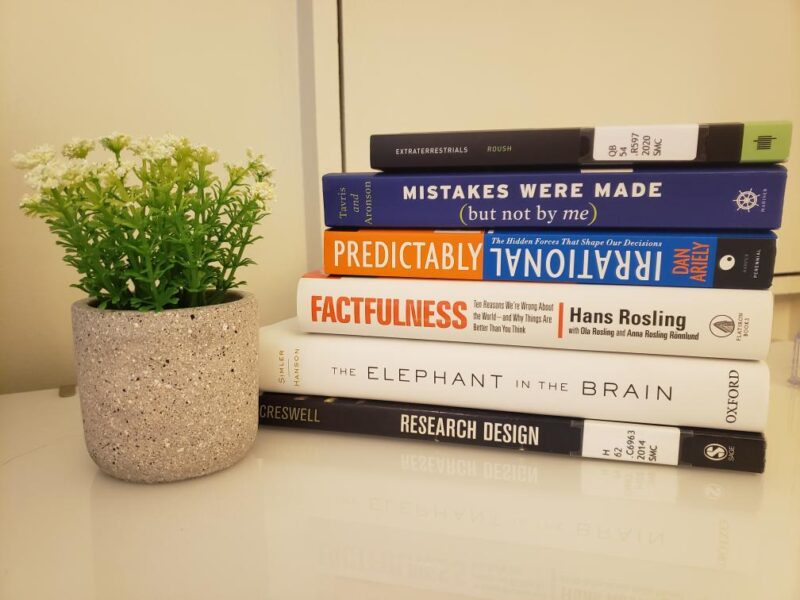 The past year, and the unwelcome pandemic that came with it, has brought a lot of change to my life. Usually I'm a person who is happy with things the way they are, but every now and then the paradigm shifts, so here I am. Since January I've started a new job here at St. Mike's, seen my hobbies completely change for the foreseeable future, and enrolled in a graduate program. Nothing is normal, and every day I feel the stress of a global disaster. But maybe the British were on to something with "keep calm and carry on."
I'm no stranger to libraries. I worked at Victoria College for several years at the circulation desk, and in 2018 joined USMC as a processing clerk in the technical services department. A few years ago I decided to make a career out of this experience, and recently finished my library technician diploma. In January I had the pleasure of joining Kelly's access and information team full-time—only for us to shut down about 10 weeks later. After a few months working solely from home (probably the longest I've gone without visiting campus since high school), I was back on-site to help with shifting in anticipation of an ongoing construction project. I then helped with curbside pickup and, more recently, re-opening for study space. Not exactly how I imagined my career really taking off, but sometimes that's just how it is.
Working from home offers more flexibility and no more time lost to commuting. I have a bit more time to myself, but nothing to do with it. Outside of work and school I spend most of my time singing opera, a hobby which for obvious reasons will not be coming back anytime soon. A trip to perform in England this summer was postponed to a healthier year, and I have many friends whose shows, if not whole seasons, were cancelled. I have been singing virtually, though. While unfortunately my local opera society has not ventured online, I've rejoined the Toronto Mendelssohn Choir, which is producing a virtual concert season, and I continue to sing with a community choir which has adapted marvellously. This all-ages, all-abilities group generally sings music written specifically for it by local composers. While singing together live on Zoom is basically impossible due to a host of technical issues, our current composer-in-residence is creating music specifically with this situation in mind. It's been fun to explore music this way, but it's not the same. It's really articulated to me that I sing not only for love of the art form but for love of the people I sing with.
One true advantage of COVID is that working from home means I can foster kittens. I've fostered adult cats for years and now have my own, a tabby named Autumn who I picked up the day after Kelly closed. But now, being home most of the time means I'm here to keep an eye on things (I love cats, but I don't trust them). I started taking in kittens in July, and I'm on my second pair now: two brothers who have a mild neurological condition that affects their balance and motor skills. Among all the stress of a global pandemic, a million dead, a looming election, an environmental crisis, etc., it is extremely grounding to take care of two sweet, vulnerable babies and know that I am giving them a second chance at a happy life. Sometimes all the good we can do is small, but that doesn't mean it doesn't make a difference.
Another thing I've started during COVID is my master's degree at the Faculty of Information. While I'm grateful that the Faculty committed to an entirely virtual semester early on, an entire graduate program quickly moving online is not without its difficulties. But I was eager enough to start that I didn't want to delay another year just on the off chance that in-person courses might return in the fall of 2021, and I don't regret it. It's nice not to have to worry about commuting any farther than across my bedroom to my computer desk. And while online classes are still pretty structured, there's a bit more flexibility to go at my own pace. I did my library technician diploma completely online, through Mohawk College, and it was an entirely different experience that I found very positive. Classes designed to be delivered online are very different from classes designed to be in-person that get thrown into Zoom. Everyone in academics has described this year as a "learning opportunity." What we learn from it remains to be seen.
The biggest downside is that communication is much harder and mostly relies on the strength of one's internet. With professors still encouraging group discussions as a major part of classes, I've found that a lot of my time is spent trying to hear someone over background noise or a bad connection. Due to either bandwidth or shyness, few people have their cameras on so it's been very difficult for me to feel like I'm getting to know anyone. If there's one thing COVID has taught me, it's how much I rely on casual social interactions: chatting before class starts; stopping by a former workplace to catch up; and the subtle body language and facial expressions that contribute so much to conversation. In some ways staying behind a computer is good for social anxiety; in other ways it's far worse.
Still, things have been okay. I want to do a thesis and I've been able to start refining my ideas and doing some preliminary research this term. I'm interested in fringe beliefs, like conspiracy theories, the paranormal, or pseudoscience, and why people believe in these things. While I'm pursuing this mainly out of personal interest, it's not hard to justify why understanding science resistance is pretty important in the current state of things. If we ever want to go back to learning in-person, we need to get more people on board with the latest epidemiology.
---
Read other InsightOut posts.
Betty Noakes has been a proud employee of St. Michael's College since 2009. She has served as Alumni Affairs Associate, responsible for numerous alumni and community events for many years, and, most recently, as Advancement Associate, responsible for donations processing and donor stewardship. Betty earned her BA in Social and Cultural Anthropology from St. Mike's/UofT in 2013, crossing the stage at Convocation Hall at the age of 50, finishing off studies that were postponed in the 1980s. One of the greatest joys of Betty's work has been interacting with and getting to know many St. Michael's students, alumni and friends. Betty is also one of the human caretakers of Toby, the 11-year-old Newfoundland/Labrador dog and, most recently, nine-week-old Baco the kitten.
---
A Family's Best Friend Gets a Pandemic Pal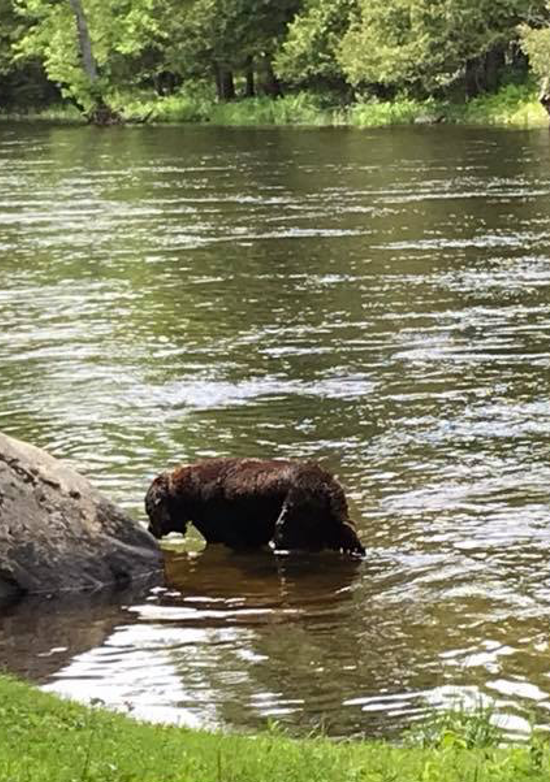 Toby, our big brown Newfoundland and Labrador mixed-breed dog, came to us 10 years ago when he was just a year old. We found him on Kijiji a few days after our family dog Jake passed away. Losing Jake, our family felt anchorless. We had always had a dog, and we felt so incomplete. Our cat Luke missed having his dog friend to chase around the house, to torment, and to cuddle with during the day when the humans were away. We wanted a dog who was large and gentle and who would enjoy time with our family at our cottage on the Crowe River. A dog who loved water would be best, and we thought love of water would be ingrained into a Newfoundland and Labrador's DNA. We were right about that!
Toby's previous home had been in a high-rise apartment in the GTA where, during the day and for most of the night, he was kept in a crate. His previous owner had to move and so put Toby up for sale. Lucky for our us! We like to think lucky for Toby as well. From the very beginning Toby loved us and we loved him. It wasn't long before he became well known in our neighbourhood from his walks and visits to the local park, as he would greet everyone with a tail wag and a smile and could get along with most other dogs. For the past several summers, Toby has become infamous on his stretch of the river by our cottage where he stands in the water for hours on end "fishing," often mistaken for a bear by passing boat traffic.
Toby and his cat Luke were best buddies, and often curled up together to sleep in Toby's favourite chair. After long days at work or at school each of us would be greeted with such excitement! It was as if he had been waiting for our return all day. These greetings and the kisses that came with them were magic, and helped us leave the stresses of our days at the door. Evening time was always a flurry of supper preparations and clearing, homework, chores, and a walk for Toby. Afterwards, when things quieted down for the night, Toby would stretch at our feet and receive pats and scratches, with Luke snuggling in my lap as we read or watched TV.
As the years ebbed on, Toby was always at or under our feet or by our sides. When he sensed we were sad or when things were not going our way, he would put his big chin on our laps or rub against our legs and we would automatically reach out for the comfort of patting him, without even realizing we were doing it. Toby always seemed to know when anyone was sad and needed an extra bit of his gentle, unconditional love.
It's been 10 years since Toby arrived, and our two sons have grown. One of Toby's human brothers moved away and Luke the kitty recently went over the rainbow bridge. These changes came in the winter of 2019 and were hard on Toby. He missed the human who grew up with him and he kept looking in the vacated room, sometimes just sighing heavily and lying on the floor of that room, waiting for his brother's return. When his cat brother passed on, Toby was extremely sad, looking for Luke in all his favourite spots, and cuddling with the cat's abandoned stuffed toys. Toby was depressed and seemed to lose his enthusiasm for things that used to give him so much joy. We tried to pat him even more and show him extra love, but he just seemed so sad, so despondent, although he went along wagging his tail, likely for our sakes.
Then suddenly, about six months ago, things changed again in Toby's world. We humans stopped going out every day and stayed home most of the time. All of the sudden there were more walks and more pats on the head! We humans who were left in the house, however, seemed sad and worried to Toby, as we sat more in front of the TV news shaking our heads. Toby became even more attentive to us, sensing we needed to pat him, and hoping we needed to go out for another walk soon. It seemed to help Toby's sadness having us around so much, and we sure know it's been a big comfort to pat him, to walk him, and to look into his big kind brown eyes full of unconditional love for us. We pat him and we feel our worries ebb away; worry and concern for his needs takes us out of ourselves a little bit.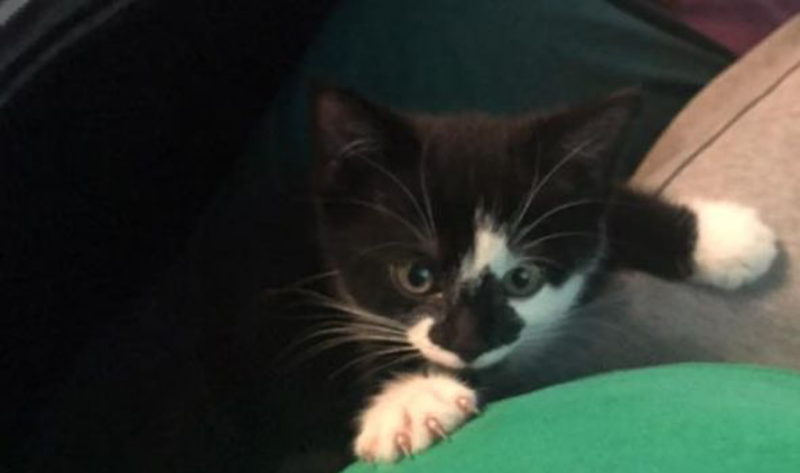 Though Toby has been busy looking after us the past six months, he still seemed a bit sad, and still went to the same spots looking for Luke the cat. But recently, the opportunity to give a new kitten a home presented itself. We jumped at the chance to give a home to a cute little kitten born in a barn in a vineyard. We've named the kitten Baco, after the delicious Baco Noir which hails from his birthplace.
For now, Toby and Baco are sniffing at—and closely keeping an eye on—each other. Over the past few days, Toby has an extra spring in his step, although for now it may be the prospect of humans leaving open the door to the room where the cat food is, giving him the opportunity to gobble it up before we or Baco know what is happening. Or it may be the realization that in Baco he has a new friend to commiserate with about the humans, to share toys and to cuddle with—and eventually to keep him company when the days return that prompt the humans go back to being away from home for hours on end.
For now, though, Toby is delighted to lie at our feet and let us pat him while he sniffs at the kitten swatting at his nose from my lap.
---
Read other InsightOut posts.
Laurie Morris is communications director at the University of St. Michael's College and the proud owner of a Conklin Carnival t-shirt. She holds a B.A. in English from UofT and a certificate in Corporate Social Responsibility from St. Michael's.
---
Do You Want to Go Faster?!?!?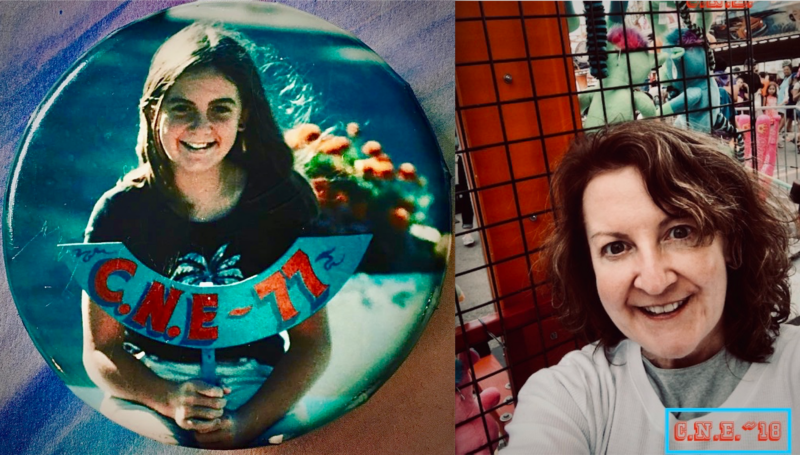 In the five months since most of the country went into collective lockdown, there have been countless memes and chin-stroking think pieces about the effect of COVID-19 on our perception of the passage of time. March went by in a millisecond, April lasted 1100 days and now, according to the Gregorian calendar at least, the end of summer is upon us. But how will we know the summer's over if we can't go to the Ex?
For as long as I can remember, going to the Canadian National Exhibition in Toronto has been a welcome but bittersweet segue between seasons. Even when I lived in New York, I'd factor the dates into my vacation calendar. It would never be the primary reason for a return visit to Toronto, but it never fell off the radar either. The CNE was something that kept me strangely anchored to "home."
I'm sure most of us have a mental reel of Exhibition highlights. For me, it includes Holly Hobby doll prizes, huge boxes of Double Bubble gum (100 pieces at once!!) and the Polar Express guy who keeps asking if you want to go faster. And, of course, the thrill of discovery in the "oddities and novelty" factor—the invisible dog, Labatt Blue tube socks and, more recently, a larger-than-life sculpture of Justin Trudeau made entirely of butter.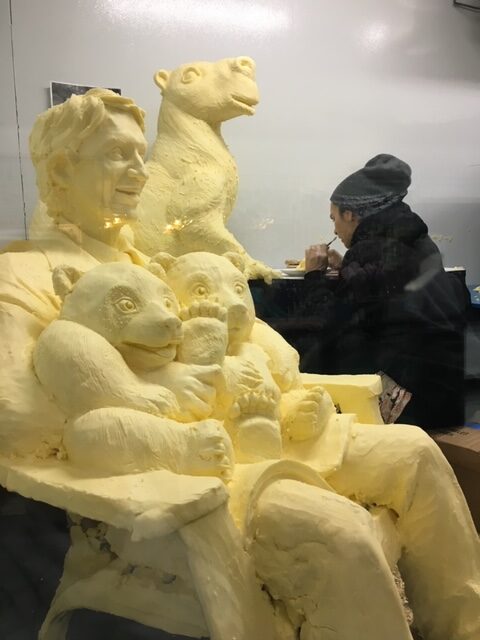 But when it comes down to it, the lure of the CNE (at least for me) was less about what actually happened there and more about the promise of one last chance to exhaust the potential of summer, complete with corn dogs and top hats emblazoned with glitter. A trip to the Ex offered an opportunity to embrace simple, silly pleasures and a brief distraction from the more serious business of "getting down to business" in the Fall.
COVID-19 has challenged us in unexpected ways. Among other things, it's called us to be flexible, patient and quick to realign expectations to find the best path forward—arguably some of the same skills required to scale the shifting steps of the Fun House.
But as much as the virus has us taught us about masking, distancing and cleaning, it's also given us the opportunity to be creative and impressively resilient. Not nearly as satisfying as corn dogs, but important to recognize nonetheless. Many of the usual milestones and markers that we've depended on to bridge transitions and provide a sense of renewal don't work well in a time of social distance and sanitization.
So this year, we have to draw on lessons learned from CNEs past and COVID present. As we head into Fall, give yourself permission to embrace silly, simple pleasures and to delight in the smallest things. The gates of the CNE are temporarily closed but we can still make the trip.
(Contributor's note: No invisible dogs were harmed in the making of this blog post.)
---
Read other InsightOut posts.
InsightOut: Connective Threads
Emma Hambly is a communications coordinator at the University of St. Michael's College. She has a B.A. in English Literature and Classics from McGill University, and an M.A. in Literatures of Modernity from Ryerson University. In her spare time, she sews, makes collages, designs zines, writes comics, and looks for more hobbies.
---
Connective Threads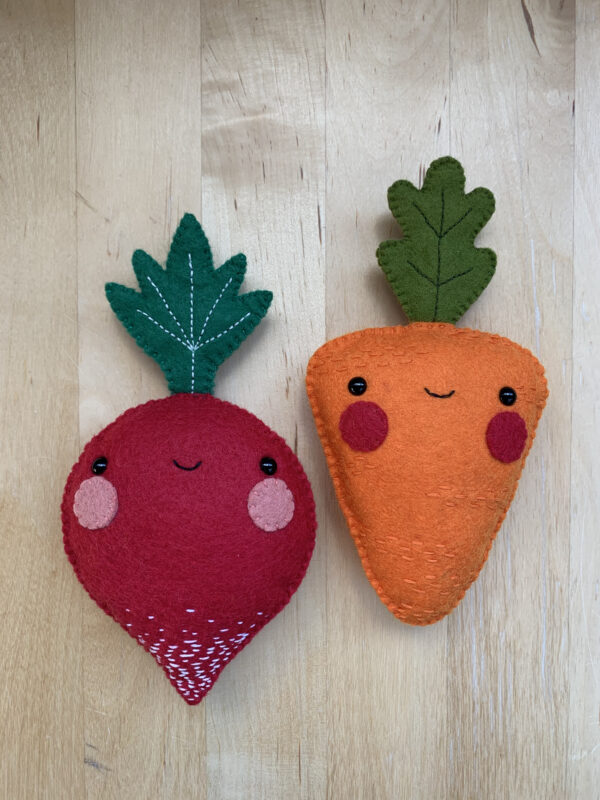 Push the needle through two layers of fabric, then loop the thread back through itself to make a neat little knot before continuing. It's a motion I've done thousands of times. But during quarantine it's taken on a new kind of meaning.
***
I'm lucky to be surrounded by very creative friends and family. It seems that most of them have taken the quarantine as an opportunity to take up old hobbies or delve further into their current projects.
One friend is writing again for the first time in years, and another is 52,000 words into her science-fiction novel. My mum is painting more frequently than she has since art school, and my dad is creating collages in the same sketchbook he left half-finished 20 years ago. My best friend is cross-stitching patterns with dainty florals and profanities. My partner is cooking and baking new recipes and continues to feed our temperamental sourdough starter.
As for me, I've been sewing. A lot.
Since quarantine started, I've been sewing gifts for friends and family and donations for strangers in need. I've hand-sewn 16 plushies, embroidered a beret, and made 60 face masks. Our small apartment is bursting at the seams with sewing supplies. My recent online purchases from small Canadian sellers include glass eyes, sheets of vegan leather, metallic felt, and a wonderfully soft faux fur called "minky." Right now, I'm working on a little bird for my aunt's birthday and a plague doctor doll because…well, I suppose that one doesn't need an explanation.
There's something enormously comforting about a simple task that gives you a sense of control during uncertain times. For me, sewing is a magical combination of enjoyable, relaxing, and creative, a form of self-expression that helps to counteract pandemic-era feelings of anxiety and powerlessness.
My mum, who is a talented seamstress, taught me how to hand-sew when I was six. And since then, the slow but sure process of turning a few pieces of fabric and some thread into a three-dimensional object with its own personality hasn't stopped enchanting me.
Quarantine may be filled with necessary constraints, but it has let me pursue my hobby unrestricted.
In the earlier days of the pandemic, I volunteered for Stitch4Corona, an initiative organized by U of T Engineering students to provide fabric masks to Torontonians in need of them, like seniors and the unhoused. With access to a sewing machine and basic skills, it felt like the least I could do. When I was able to expand my social bubble to include my parents, my mum offered to help.
Sitting at the dining room table on a rainy day, listening to the whir of the sewing machine, took me back to my childhood, watching my mum make my Halloween costumes. Year after year, she would create an impeccable, real version of whatever I had dreamed up: a furry tarantula with eight interconnected arms, a red rose with my face peeking out of the petals.
This time, though, we were working together. I sewed the fabric into its basic mask shape and stitched in the elastics. My mum gave each rectangle three neat pleats, and I finished the sewing, adding in the nose wires and leaving pockets for filters.
We switched, laughing, when we realized she had accidentally pleated all the masks so far upside-down, and I was much slower at topstitching. We found our rhythm and spent the afternoon turning a pile of fabric sheets, elastic, and wire into a thick stack of masks.
Before I could start my third round of sewing, Stitch4Corona announced that with COVID cases decreasing in the city, they were wrapping up their initiative. In the end, more than 600 volunteers sewed more than 14,000 masks.
I turned back to my lifelong hobby, sewing by hand.
When quarantine started, I felt caught up in the need to do some small thing to let my loved ones know I was thinking of them. So, I bought two pattern collections (32 designs in total), sent the images around to my friends and family, and asked them to pick their favourites. I'm about a third of the way through the list.
I'm worried about my grandmother's wellbeing and I haven't been able to spend quality time with her in months, but I'm glad to know she keeps the little raccoon I made her right next to her computer. My friends' faces lit up when they picked up their creations at our 6-feet-apart, masks-on barbecue.
It makes me happy to create something tangible for my friends and family when our connections these days are so digital. And I hope my silly plushies can bring them a smile in these strange, stressful days.
Time, effort, and connective threads. Put simply, sewing is the art of bringing things together. Sometimes, it can have that effect on people as well.
---
Read other InsightOut posts.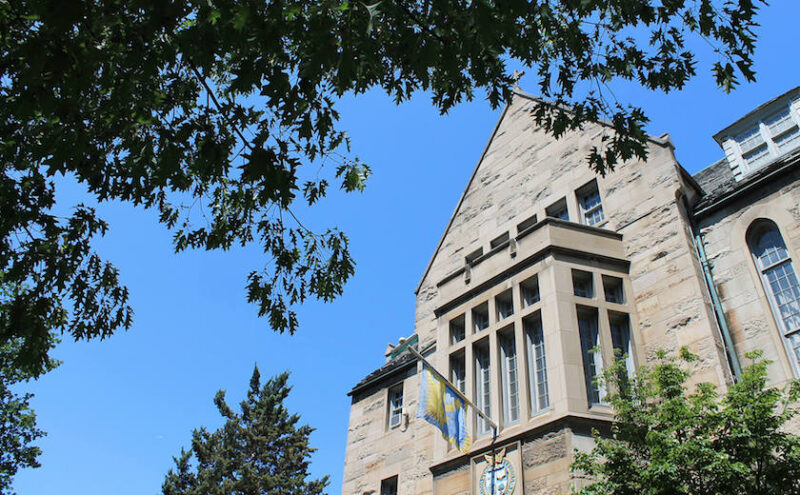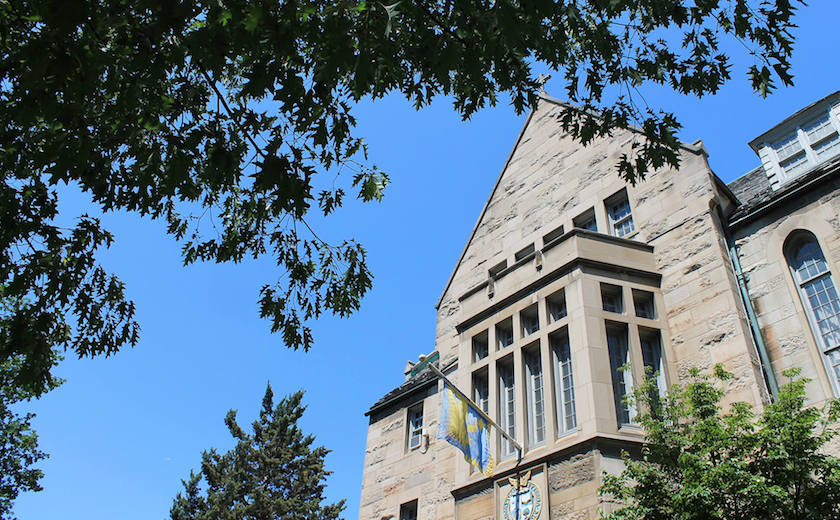 St. Michael's unique community owes much to the people who have worked at the College and contributed to its culture over many years. Employees who this year celebrate work anniversaries ranging from 5 to 30 years were honoured by the College with service awards.
Many of those honoured this year belong to Facilities & Services and the physical plant, including Steve Craig (10 years), Isabel Louro (15 years), and Irene Wiseman (15 years). These departments were among the few that remained largely on campus over the summer to provide essential services, focusing on health and safety.
Members of the Office of the Principal and the Registrar's Office include Jean Talman and Guillermo Mejia (both 30 years), representing decades of faithful service to St. Michael's students in sorting out everything from questions about program requirements to the logistics of convocation. Given the Office of the Registrar's fast transition to remote service delivery in response to COVID, it remains possible for even a veteran of 30 years in the department to experience something new at work.
The list of honorees also includes admired professors such as Christianity and Culture's Michael O'Connor (15 years), esteemed members of the Kelly Library such as Remi Pulwer (15 years), and staff and faculty from still other departments whose work continues to strengthen the bonds of St. Michael's community even in a time of physical isolation.
In addition to these figures who continue to serve, St. Michael's also honours two members of the community who have concluded their work for the school. Fr. Peter Galadza retired from his position as Director of the Sheptytsky Institute of Eastern Christian Studies this summer. In addition to decades of teaching and research at the institute, he oversaw its transition to St. Michael's from St. Paul's in Ottawa. Debra Matthews in the Office of the President concluded her career at St. Michael's this year as well after providing direct support to three presidents during her tenure. She has retired in order to spend time with another community: that of her children and grandchildren. St. Michael's wishes both Fr. Peter and Debra all the best in their next chapters.
Catherine Mulroney is a communications officer at the University of St. Michael's College. She is also a double alumna of St. Mike's, holding a B.A. in English and Mediaeval Studies and a Master of Divinity degree. That equals many hours in Kelly Library and many, many overdue fines.
---
Raising Our Voices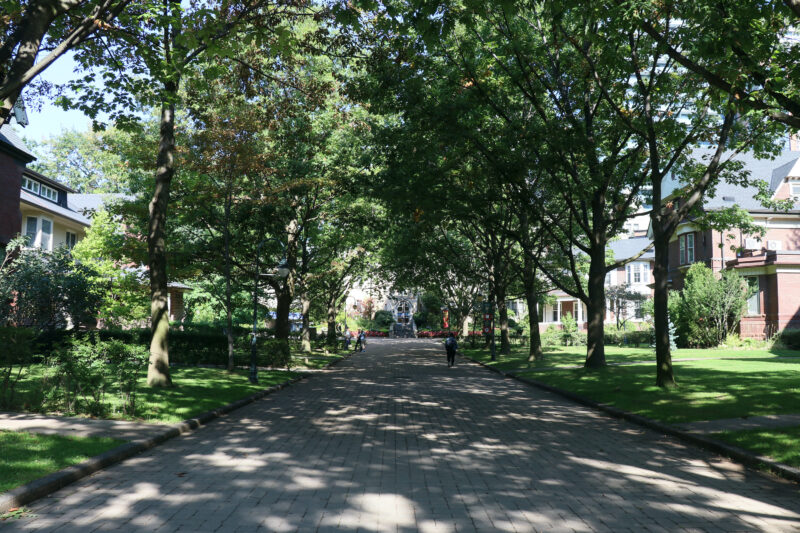 It began—as many of the best things do—with someone volunteering an absent colleague for a little extra work.
Our new St. Mike's blog, InsightOut, is the result of an after-hours conversation with Communications Director Laurie Morris and Theology prof Dr. Darren Dias on March 16, the last day we were all present on campus. Dr. Dias mentioned that his colleague, Dr. Michael Attridge, was self-quarantining at home after a research trip to Italy.
"It's a good story," Fr. Darren said. "You should ask Mike to write something for the website."
Then the wheels began to turn. While not one of us could predict just how the comings weeks and months would play out, we knew we were facing an extraordinary moment in the university's history. There would be value, we thought, in hearing each other's experiences in, and thoughts about, living through such a momentous period.
Four months later, we now have a pattern established of InsightOut blog posts running on the St. Mike's home page every Monday and Thursday. Each story, each opinion, is unique. And as the person privileged with soliciting and receiving submissions, I am humbled by the chance to be part of the process.
Graduate student Fr. Gustave Noel Ineza, O.P., for example, spoke about his childhood during the Rwandan genocide and urged us not forget the suffering of the broader world as we focus on local troubles.
Alumnus Dr. Christopher De Bono,Vice President of Mission, People and Ethics at Vancouver's Providence Health Care, wrote about how moving he found his neighbours' nightly ritual of banging pots and pans and making noise to celebrate the dedication of health care workers.
Interim Principal Dr. Mark McGowan, meanwhile, a professor of History and Celtic Studies, submitted a video explaining the typhus epidemic of 1847 in light of the current situation.
Professors have written about what their subject areas tell them about the pandemic, while students have talked what St. Mike's means to them. And alumni members like Patricia Dal Ben, along with her colleague John Kostoff, a member of St. Michael's Collegium, offered their professional wisdom on how families can keep a faith life alive when unable to get to Mass.
Some people have shyly offered to submit while others, when approached with a specific topic, agree with grudging good humour.
Coming posts will touch on the reality of working from home as a parent, how we are preparing for the coming academic year, and even how to get married during a pandemic. Pieces have ranged from moving to amusing.
Anyone who has worked through these past months will have experienced their colleagues in new ways. Zoom meetings reveal family photos or a glimpse of a partner or pet. A phone call might be interrupted by a delivery person at the door of what has become a home office.
For those of us working at St. Mike's, the blog has taught us about family, we've heard admissions from those who miss their colleagues, we now know about our officemates' hobbies, and we have gained insight into who we are as a community and what makes us unique. When we are at our best, it seems, we are closer to being family than colleagues.
But lest this sound like busy work or a grand vanity project, it's anything but. While we've gained insight into our colleagues, the blog's purpose is very much outreach. Having worked on planning various campus events, I know how people look to St. Mike's to keep them engaged with the world and continuing on a path of lifelong learning. And if we can't do that in person, some reflections and mini-online lectures are a sound alternative.
Parents of future students may come away from this blog reassured that not only are the people who'll be working with their children skilled, capable professionals, they are also decent and caring people.
Future students can read the blog and find out some of the cool work happening on campus, and look forward to engaging in the kinds of discussions that make university a once-in-a-lifetime experience.
And alumni can engage with InsightOut and know that their alma mater remains vibrant and in good hands.
One of the great ironies of this time of masks and social distancing is that through it we have been brought closer together. We now know more about each other and, more often than not, knowledge brings with it respect. We have learned to work together in new ways and have seen the value in teamwork.
As we approach the fall, this blog will begin to pivot toward other aspects of life at St. Mike's, looking ahead to a time when we can put the pandemic behind us.
If you are connected with St. Mike's and would like to participate in InsightOut, please send me an email to chat about a submission.
Having heard the stories of the St. Mike's community, I am confident we will head into the fall ready to take on pretty much anything. As the hashtag says, we really are all in this together.
---
Read other InsightOut posts.
Matt Doyle, Advancement Officer, Special Projects, has worked in the St. Michael's Advancement Office for eight years, involved with a range of alumni and fundraising projects. A graduate of U of T (UC), he has studied business and project management. He lives in a place with way too many books and no television.
---
Living with Books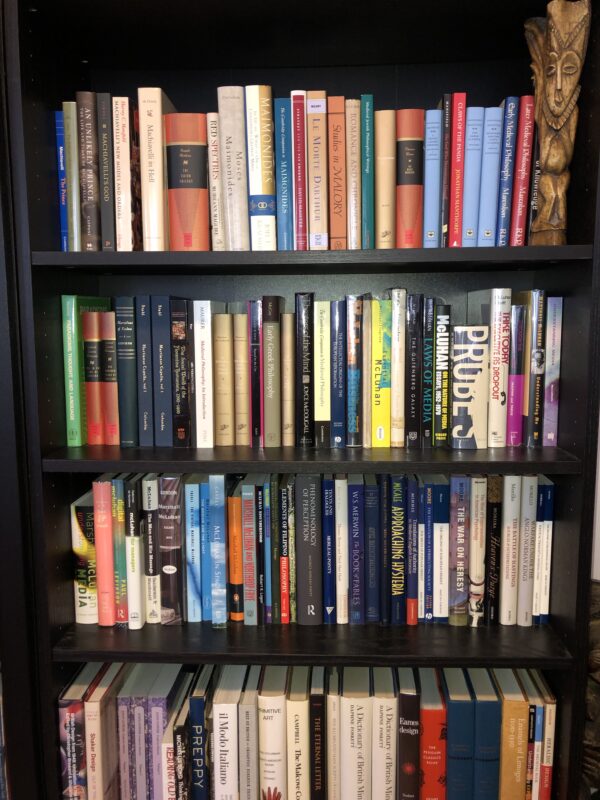 A good friend of mine once said "you live with books," and that sentiment has resonated with me, as I've been working from home for nearly four months now, surrounded by my books. COVID-19 has given me more time to spend with them, gazing at their spines neatly lined up on the shelves, knowing which ones have been read and which others will be enjoyed in the future. I've finally found the time to alphabetize them all.
I shared that statement with someone last year and she looked at me quizzically, wondering what I meant. For the bookworm like me, it made perfect sense, with no need for an explanation. Books are different than art. Art hangs on the wall, but books are something special in your house. They're there to be enjoyed—pulled off the shelf, returned, moved around, sorted, read, and re-read.
One author represented on my shelves is Morley Callaghan, an alumnus of St. Mike's who graduated in 1925. Sadly overlooked today, and more remembered for knocking down Ernest Hemingway in a boxing match refereed by F. Scott Fitzgerald, at one time Callaghan was one of the most popular novelists and short story writers in Canada. His novels and stories are written in a deceptively straightforward style which belies the deeper moral concerns underpinning each one. Toronto was still very much a part of the British Empire in the 1930s, and Callaghan's dramas focus on the Catholic minority in a city that was beginning to lose it homogeneity.
Callaghan's career began while he was an undergrad studying at St. Mike's, writing for the yearbook, submitting short stories to publishers, and penning articles for the Toronto Star. Besides his writing, Callaghan also organized the St. Mike's Literary Club, where he chose the books and plays to be read by the other students, with a heavy bent to the modernist writers who were his near contemporaries. Conrad, Fitzgerald, Tarkington, Galsworthy, Shaw, and O'Neill were some of the authors Callaghan chose, all of whom were giants in the early 20th-century literary world. One wonders if the Basilian Fathers who were teaching at the school knew who Callaghan was encouraging his fellow students to read.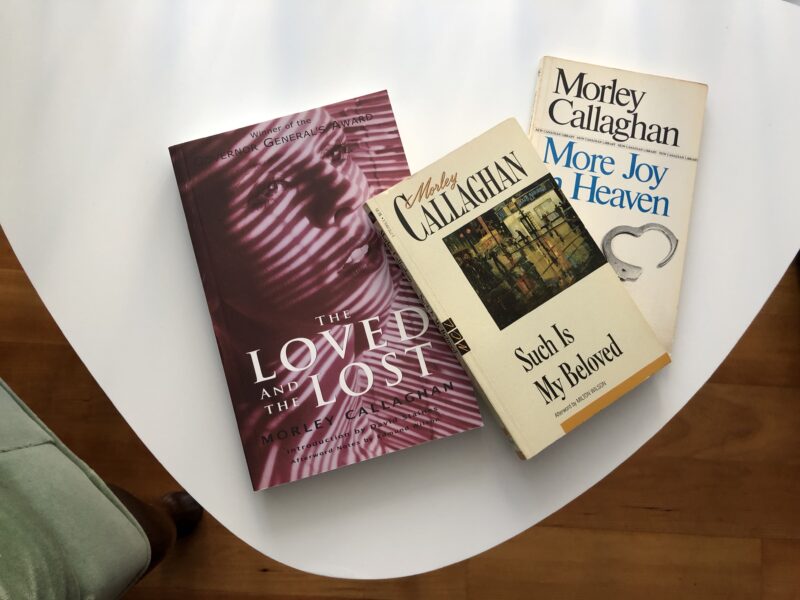 Debating was a popular activity on the U of T campus in the 1920s, and Callaghan was a member of the St. Michael's team that won several debates, which would help his studies when he went to Osgoode Hall Law School after he graduated. It should also be mentioned that St. Mike's was not only the place where Callaghan started his literary career, but he was also awarded for his boxing skills while at the college, which would come in handy when he was later challenged to that bout by Hemingway.
That's one of the things I enjoy most about working in the Advancement Office at St. Mike's—learning the rich traditions and stories of the College's nearly 170-year history. The pandemic has prevented our usual in-person events from happening, including Alumni Reunion, when alumni are invited to return to campus. I miss meeting with our alumni and hearing their stories about their time at St. Mike's. I know it's only temporary, and our alumni will be back on campus soon. Our recent grads are our newest alumni, and who knows—maybe someday one of them will be Canada's most popular author.
---
Read other InsightOut posts.
Sam Hodgkins-Sumner is the Executive Assistant in the Office of the Principal. He graduated from U of T last year with a B.A.in Philosophy, and a minor in Christianity and Culture. Currently, he is in a cabin somewhere in the woods.
---
Cardboard, Thresholds, and Hope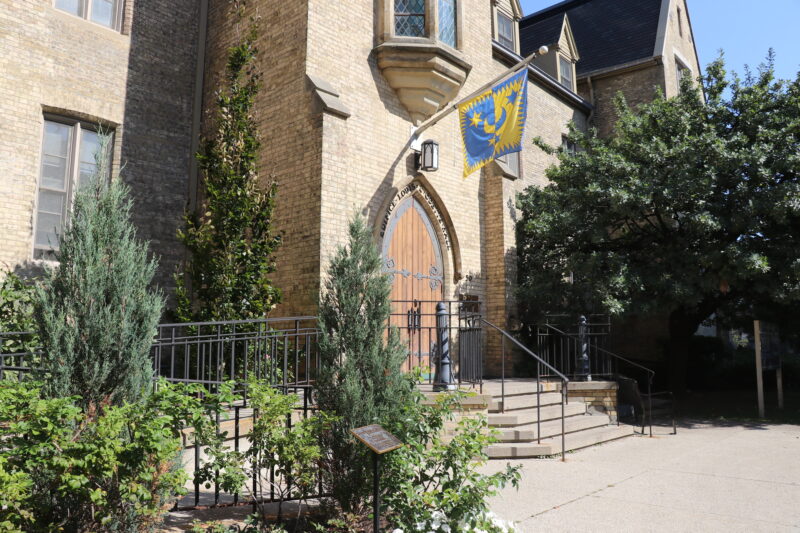 If you'd told me in late February that assembling and packing boxes with Randy Boyagoda's books and personal effects would be the highlight of my workweek, I'd have probably laughed (or maybe wanted to cry) at the idea. Yet that's exactly how things turned out on June 11th. There I found myself sorting books alphabetically by last name—Ellison, Faulkner, Gaddis—and receiving instruction from the incoming FAS Vice Dean, Undergraduate on how to fold down cardboard flaps so as not to require any tape—a trick he learned working at a book factory in his student days. Only the crunch of the occasional Dorito break punctuated the thumps and thuds as we stacked pounds and pounds of American literature and Catholic tradition. Not a typical day at Saint Mike's, but it sure beat Microsoft Teams meetings.
Why was this packing session so bittersweet for me? It had to be something more than working, eating, and chatting with our outgoing Principal, because I'd had the chance to do all of those during my year in his office. But in a sense, that was all it was about. For the preceding ten weeks, I'd missed the many interruptions by the people who show up at my door (who would have guessed that?), discussions of current events over morning coffee, and running into people on my way to the mailroom. My work hadn't featured the conversation, shared meals, or other un-screen-mediated interactions that so make being a part of the USMC community rich and joyful.
We find ourselves in a liminal time. We're passing between life before and after COVID as case numbers drop in many parts of the world, but worries of second waves and the absence of widely available vaccines or immunity tests mean that we haven't crossed the threshold yet. We don't know what life on the other side of that threshold will look like. Many have died; many have lost their loved ones, others their jobs. The pandemic, along with the killing of George Floyd and the ensuing demonstrations and public discourse, has reminded us of racial and economic inequality in this American election year. We can only hazard guesses at the timeline that runs towards social and cultural normalcy, towards full concert halls, naves, patios, and any of those other places where we gather in embodied groups.
Further, we find ourselves in a spiritually liminal time. Our regular rhythm of movement about the city, with its many external distractions and stimulation, has been disrupted. The resonance between COVID workspace and monastic cell is evident for those of us with the privilege of working from home; we were afforded a lot of time for rumination and reflection, at least before summer weather broke. The occasional escape-via-HBO-binge notwithstanding, something has shifted inside of most of us.
Again, we wonder: what ramifications—social, political, economic, and spiritual—will result from this liminal time?
As another entry in this series reminded me, times of privation and uncertainty can also be occasions for memory and hope. One of the most enjoyable and memorable aspects of my time in the Principal's Office so far has been serving as a staff member in the Gilson Seminar in Faith and Ideas. The Seminar is a synecdoche for St. Mike's at its best: Gilson involves the integration of work, play, and friendship. Gilsonians study great texts together, enjoy pelting each other with dodgeballs every month, and share an experience of travel (barring pandemics). It's been inspiring watching Professor Boyagoda offer his whole person to the Seminar as he led our office in its administration, taught students with the support of our two postdoctoral Fellows, and even brought his family to many of its events. Such leadership is among the many reasons we will miss him in the role of Principal. Although he's moving on to the Faculty of Arts and Science, Professor Boyagoda will remain the instructor of the Gilson Seminar—an occasion for hope!
Another occasion for hope in our office lies in the fact that we're gaining Principal Emeritus Mark McGowan on an interim term. Professor McGowan's devotion to Saint Michael's over the years, and his considerable institutional memory, will surely prove invaluable in the months to come.
I value working at a place like Saint Mike's, a place that seeks to nurture the whole person in a community of study, service, friendship and spiritual practice. Although we can't currently be together in the way we'd want, we can remember what USMC was like before our liminal moment, and look to the future with hope.
---
Read other InsightOut posts.
Dr. Mark McGowan is a Professor of History and Celtic Studies, and the Interim Principal of the University of St. Michael's College for the 2020–2021 academic year. Dr. McGowan is an historian renowned for his work on the Catholic Church in Canada and the Great Irish Famine, as well as the lasting impact that the Famine's mass migration had on Canada.
---
---
Explore other InsightOut posts.
Assistant Professor, Christianity and Culture Stephen Tardif is now co-editor of The Hopkins Quarterly, an international journal of critical, scholarly, and appreciative responses to the lives and works of Gerard M. Hopkins, S.J., and his circle. He begins his duties at the same time as fellow co-editor Dr. Michael D. Hurley of Cambridge University.
"I'm delighted to be co-editing the Quarterly, which has been the major journal in Hopkins studies for almost a half-century," Tardif says. "It's also a great pleasure to extend The Hopkins Quarterly's long-standing connection to St. Michael's College." Past co-editors include St. Michael's Professor Emeritus Joaquin Kuhn, who co-edited the journal for 25 years.
Founded in 1974, the journal publishes academic articles and book reviews, notes and notices, as well as special issues, from new and established scholars. The first issue of the journal under its new co-editors is now available, featuring articles on "The Wreck of the Deutschland" and Hopkins' and Christina Rossetti's poetic depictions of flux, and a number of book reviews.
Readers looking for a new book to pass the time during social distancing will find many options for expanding their minds and imaginations in the work of authors at St. Michael's. While the school has been a centre of excellence in teaching since its founding, USMC has also provided an institutional home to authors who have published in a wide variety of genres.
Advancing Research
Professors in St. Michael's sponsored programs and the graduate Faculty of Theology publish scholarly monographs and edit collections of academic essays to advance research in their fields.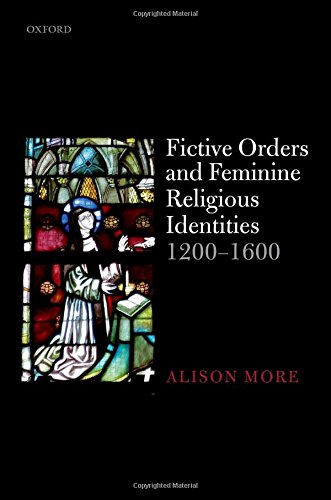 Alison More, holder of the inaugural Comper Professorship in Medieval Studies, explores the story of pious medieval laywomen in Fictive Orders and Feminine Religious Identities, 1200-1600 (Oxford University Press, 2018). Her book continues a long tradition of excellence in medieval scholarship and publication at St. Michael's, which also includes the regular publication of books under the publications programme of the Pontifical Institute of Medieval Studies (PIMS).
Book and Media Studies is a natural fit for students interested in studying book history, but what about books themselves? St. Michael's Assistant Professor Felan Parker made use of his cutting-edge work in game studies while co-editing Beyond the Sea: Navigating Bioshock (McGill-Queen's University Press, 2018), a collection of critical essays on the beloved video game franchise. In the same department, professor Paolo Granata has written numerous books in Italian on media and media ecology, including the first guide to art resources on the web ever published in Italy.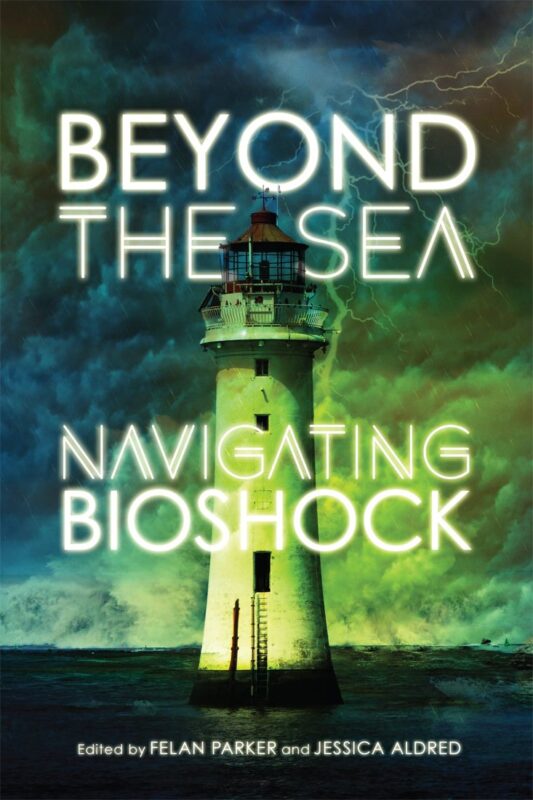 Parker and Granata's BMS colleague Iris J. Gildea's book Toward a Poetics of Freedom: An interpretive analysis of Ricoeur and Dante (Lambert Publishing: 2014) argues the thought of philosopher Paul Ricoeur changed after an encounter with the poetry of Dante Alighieri—and the great Italian poet is himself the focus of a special collection of rare books and illustrations housed in the Kelly Library.
Religion adds a special dimension to the scholarship of several St. Michael's authors. Christianity and Culture professor Michael O'Connor's Cajetan's Biblical Commentaries: Motive and Method (Brill, 2017) has been described as "a very welcome addition to our knowledge of religious scholarship in the Renaissance." Fellow Christianity and Culture prof Reid Locklin is the co-editor of Teaching Civic Engagement (Oxford University Press, 2016) a book that explores the role of religious education in fostering a vibrant democratic order.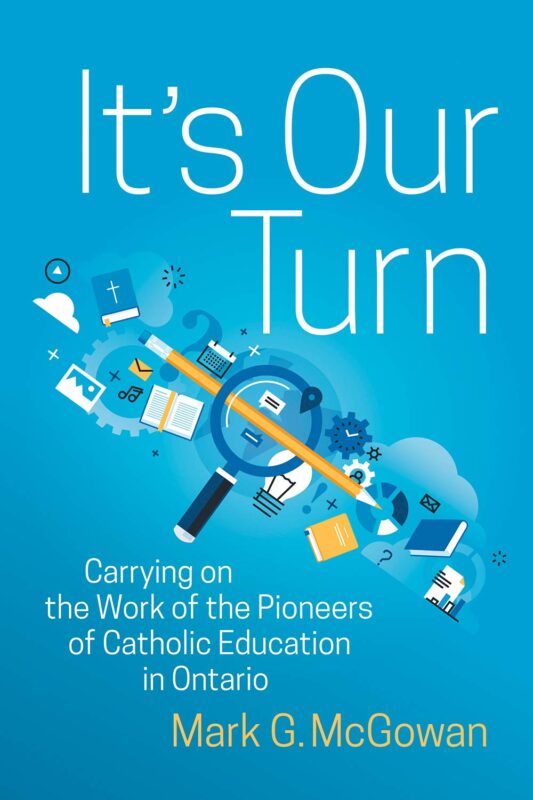 On the civic theme, Canadian historian and St. Michael's professor Mark McGowan is the author of historical studies such as The Imperial Irish: Canada's Irish Catholics Fight the Great War (McGill-Queen's University Press, 2017), which brings together Canadian religious and military history. His book It's Our Turn: Carrying on the Work of Pioneers of Catholic Education in Ontario (Novalis, 2017) tells the story of Catholic education in Ontario, and casts a vision for its future.
Professors in the St. Michael's Faculty of Theology advance scholarly conversations in fields ranging from Historical Theology to Interfaith Studies. Professor John McLaughlin, an Old Testament scholar recently appointed Interim Dean of the Faculty of Theology, has written numerous books including An Introduction to Israel's Wisdom Traditions (Eerdmans, 2018), currently available in an e-book format for under $3. Professor Callie Callon's Reading Bodies: Physiognomy as a Strategy of Persuasion in Early Christian Discourse (T&T Clark, 2019) explores the use of physiognomy in the rhetoric of early Christian theologians and writers.
Enriching Culture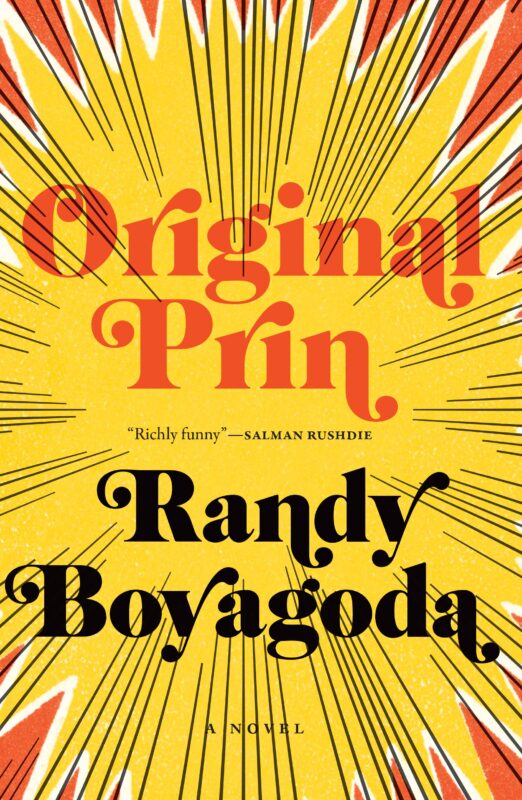 Authors at St. Michael's have also written for audiences outside the confines of academic disciplines. Principal and Vice-President Randy Boyagoda has published several critically acclaimed literary novels and a widely-reviewed biography of an important American Catholic public intellectual. He is currently at work on a Dantean trilogy of novels. The first, Original Prin (Biblioasis, 2018), is an academic satire set on the downtown campus of a Catholic university.
Celtic Studies Assistant Professor Máirtín Coilféir's poem Cumhdach (Kelly Library Print Studio, 2019) was custom printed and bound at St. Michael's. He is currently working on a translation of The Adventures of Huckleberry Finn into Irish.
Professors Boyagoda and Coilféir belong to a long lineage of creative writers at St. Michael's. In the first half of the 20th century, Canadian novelist Morley Callaghan called St. Mike's home. After graduating, he would help build the Canadian literary tradition with numerous novels, and short fiction for outlets like the New Yorker. Midcentury novelist Hugh Hood called St. Michael's home as well, as have more recent creative writers such as poet Anne Carson, novelist Anthony De Sa, and Unbuilt Toronto author Mark Osbaldeston.
The literary legacy of St. Michael's continues, with dozens of faculty and staff publications made available for borrowing from the Kelly Library in a special section near the entrance. The building is closed for now, but the list—including many more books that could not be mentioned here—is available online, with some books available for electronic borrowing.
University of St. Michael's College President David Sylvester is pleased to announce the appointment of Dr. John McLaughlin to a two-year term as Interim Dean of the Faculty of Theology, effective July 1, 2020.
Dr. McLaughlin served as the Faculty's Interim Dean in the 2014-15 academic year prior to Dr. Ginther's arrival.
"St. Michael's is fortunate to have such a capable administrator with a strong familiarity and history in the Faculty" says Dr. Sylvester. "Dr. McLaughlin's presence in the Dean's office will help make this process seamless, and I look forward to working with him in this role."
A professor of Old Testament/Hebrew Bible, Dr. McLaughlin earned a BA from St. Thomas University in Fredericton, NB before enrolling at the University of Toronto, where he earned an MA in Philosophy. He then studied Theology and Scripture at St. Michael's Faculty of Theology, earning an MDiv and a PhD.
Professor McLaughlin joined the St. Michael's faculty in 2002 after teaching for seven years at Wheeling Jesuit University in Wheeling, West Virginia. He is an Associate Member of the Graduate Faculty with the Department of Near and Middle Eastern Civilizations at U of T, and is a past President of the Canadian Society of Biblical Studies. He currently serves on the Editorial Board of the Journal of Hebrew Scriptures and as an Associate Editor of the Catholic Biblical Quarterly.
Current Dean Dr. James Ginther completes his five-year term on June 30 of this year. After a 12-month research leave, Dr. Ginther, a mediaevalist and historical theologian, will return to the Faculty to teach and conduct research.
Dr. Sylvester has expressed his gratitude for Dr. Ginther's service over the course of his term in the Dean's office. "I would like to thank Dr. Ginther for his tremendous service to our community as a member of the President's Advisory Group and Senior Administration team, in his leadership within the Toronto School of Theology, and in many other collaborative initiatives, including in his field of expertise at the Pontifical Institute of Medieval Studies and the Centre for Medieval Studies," he says. "I look forward to Jim's return to campus following his leave and to his renewed leadership at the University."