The University of St. Michael's College is the first Catholic university in Canada to offer support for a statement from American Catholic Bishops calling for protection of at-risk LGBT youth. St. Michael's signed the document—God Is On Your Side: A Statement from Catholic Bishops on Protecting LGBT Youth, released by the Bishops in partnership with the Tyler Clementi Foundation—with unanimous support from the Executive Committee of St. Michael's Collegium.
"Offering our concern and support for the wellbeing of LGBT young people, including our own students, is entirely in keeping with our core values at St. Michael's," says University President David Sylvester. "As our strategic plan notes, we affirm and respect the intrinsic value of each person, and we treat everyone in a fair and equitable manner. That means caring for, and safeguarding, all people."
Citing Gospel teachings on love, mercy, and welcome for all people as their motivation, the 14 Bishops who have signed the document so far represent dioceses from California and Wyoming to Mississippi and Michigan. Other signatories include Catholic parishes, orders, and schools, as well as individuals.
"The Catholic Church values the God-given dignity of all human life and we take this opportunity to say to our LGBT friends, especially young people, that we stand with you and oppose any form of violence, bullying or harassment directed at you," the Bishops write.
"All people of goodwill should help, support, and defend LGBT youth; who attempt suicide at much higher rates than their straight counterparts; who are often homeless because of families who reject them; who are rejected, bullied and harassed; and who are the target of violent acts at alarming rates," they note.
Recent statistics from the Centre for Suicide Prevention, a branch of the Canadian Mental Health Association, show that LGBT youth are seven times more likely to attempt suicide than their heterosexual peers. Figures from Statistics Canada indicate that LGBT youth are "much more likely than their heterosexual counterparts to be victims of violent crime."
The Tyler Clementi Foundation was established by Tyler's family to prevent bullying, emphasizing the importance of inclusion, dignity and respect. Aggressive cyber-harassment led the 18-year-old Rutgers freshman to take his own life.
"Know that God created you, God loves you and God is on your side," the Bishops write in conclusion.
Anniversaries are normally a time to reflect, to take stock, and to celebrate. Well, here we are, one year since it became real, since COVID-19 arrived officially at Clover Hill, and remained.
Since last March, I have written and spoken at length in alumni updates, board reports and national university roundtables about both the practical steps and the heroic deeds undertaken by this community; our staff, students, faculty (and alumni and trustees) rose together to face the challenges of this pandemic. We should be very proud of the efforts of each and every member of our community, and when the time comes for us to be together again, we will have much to celebrate.
But though there is light ahead, and I am particularly hopeful these days, there remains much to do. I am especially aware of the inequities this pandemic has exposed, that some members of our community continue to struggle with the myriad impacts of COVID-19 in ways that may not be visible to us. Today, I am thinking about them, and while we prepare for life after the pandemic, we should also be attentive to the quiet voices in our community that look to us not for bold actions, new policies, or press releases, but for understanding and loving support. These are not problems to be fixed, but the relationships that bind this community together and make St. Mike's different.
So, while you've heard me speak frequently and enthusiastically in the last year about St. Mike's resolve, resilience, and good fortune, my thoughts today are more inclined to what really holds this community together and the blessings we enjoy that never quite find their way into a president's annual report.
Sometimes, it's just best to leave it to the poets.
You can have the other words—chance, luck, coincidence, serendipity.

I'll take grace.

I don't know what it is exactly, but I'll take it.

Mary Oliver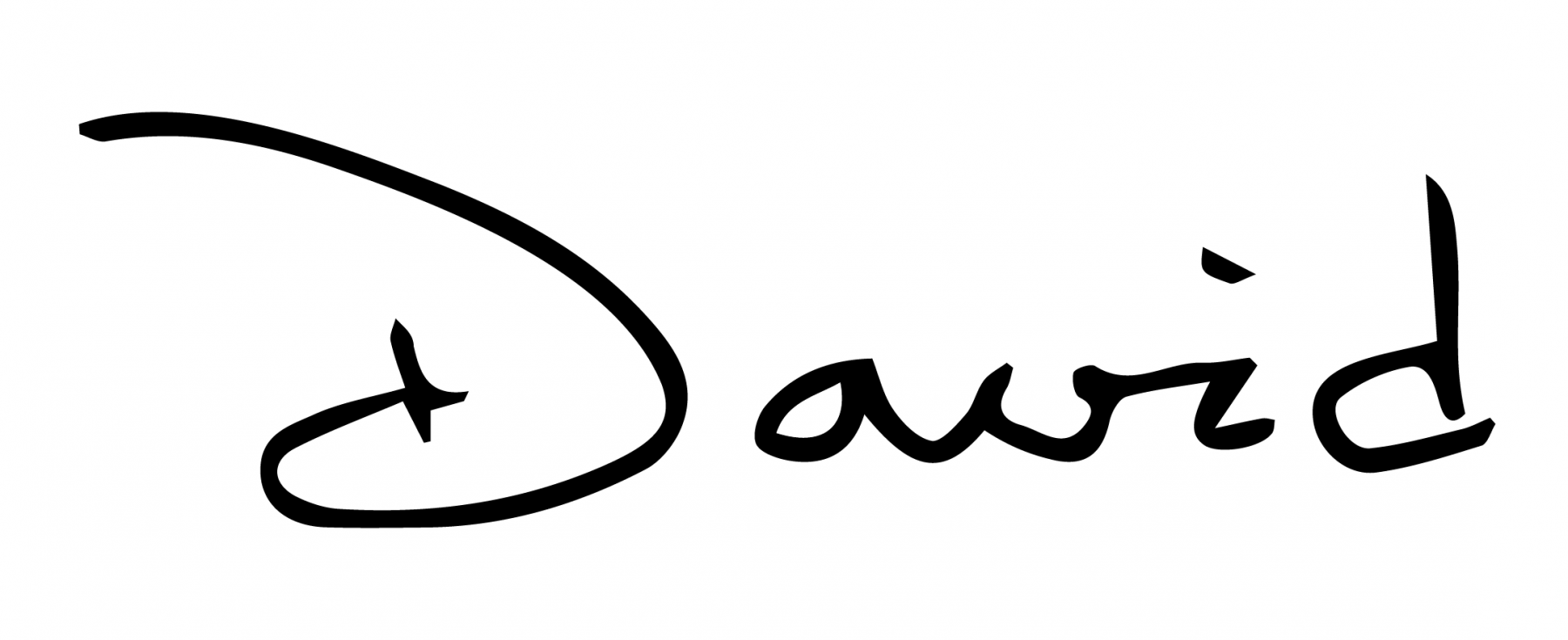 The University Network for Investor Engagement (UNIE) initiative targets greenhouse gas emissions and climate risk at companies across the economy 
The University of St. Michael's College has joined a coalition of other Canadian universities to launch the University Network for Investor Engagement (UNIE), an initiative that will engage investee corporations on climate change risks.  
"We see supporting the UNIE initiative as an expression of care for our common home, which Pope Francis calls us to in Laudato si'," said St. Michael's President David Sylvester. "Pursuing financial resilience, strengthening community partnerships, and embedding social responsibility into all our operations is essential to St. Michael's mission as a Catholic university."
UNIE is being launched through the Shareholder Association for Research & Education (SHARE), a non-profit investor advocacy organization. St. Michael's first became involved with SHARE in January 2016 as a way to prioritize sustainability and climate justice through its investing strategy while building relationships with like-minded institutions. The first meetings of St. Michae's Environmental, Social, and Governance (ESG) committee took place the following year.
In concert with other universities engaging their investment portfolios, St. Michael's stands to make an impact in the areas of reducing greenhouse gas emissions and pursuing sustainable finance, responsible climate policy, and just transitions through the initiative.
"We believe that collectively, with other Canadian universities participating, we will have a stronger voice in areas of climate change that are important to our community," said Effie Slapnicar, St. Michael's Chief Administrative Officer. "As shareholders, we have the opportunity to use our position to influence corporate behavior, and together with our colleagues across Canada we want to use that influence to accelerate Canada's transition to a zero-carbon economy."
On behalf of the University Network for Investor Engagement (UNIE) initiative, SHARE will engage with North American public companies held in university endowment and pension portfolios to address pervasive risks associated with climate change. The UNIE initiative will focus on key sectors where advocacy can make the biggest difference, including finance, transportation, energy and utilities, and manufacturing.
In addition to St. Michael's, initial participants include Carleton University, Concordia University, McGill University, McMaster University, Mount Alison University, Université de Montreal, University of Toronto Asset Management, University of Victoria, and York University.
"These universities are showing leadership in addressing the climate crisis. Working together in one program amplifies each institution's voice and leverages their power to bring about change," said Kevin Thomas, Chief Executive Officer at SHARE.
The UNIE initiative is focused both on reducing greenhouse gas emissions and accelerating the transition to a low carbon economy.
"The actions taken by institutional investors today will play a crucial role in determining how society fares in the face of climate change," said Thomas.
In a shifting academic year, St. Mike's community and creativity keep students engaged
A strong reputation among students, creative, empathetic responses to the pandemic, and hosting some of the most popular undergraduate classes and programs at the University of Toronto have all helped St. Michael's weather the challenges posed by COVID-19.
"This is a surprising story," says Interim Principal Dr. Mark McGowan. "We planned for the worst, hoped for the best and were pleasantly surprised. We were dealt an unusual hand and staff, professors, and students responded admirably to the challenges we have been dealt."
The result, says McGowan, is that enrolment at St. Michael's has remained healthy, with increases in enrolment in all college courses. This, he says, is due to a number of factors. One is the ongoing popularity of St. Mike's Book & Media Studies program, which takes an interdisciplinary approach, offering an historical investigation of the role of printing, books, reading, and electronic and digital media in cultures past and present. The program remains one of the most popular at U of T.
Another decision that has kept enrolment numbers strong was St. Mike's rapid move to online classes, assuring students — and especially international students — that they could continue their education safely from home. At times, this has driven students to discover new interests, as demonstrated by an increase in the number of international students, for example, in Mediaeval Studies courses.
And if students can't engage in the international travel that is a key component of programs, St. Mike's has decided to bring the world to our classrooms. In response to the cancellation of the trips that are a key aspect of the popular first-year One seminars, St. Mike's is creating what is being called a global classroom, allowing students in Toronto to engage virtually with research and data from around the world. Funded in part by a grant from Universities Canada, the global classroom will have dedicated space on campus, complete with cutting-edge technology, to engage with students, professors, and researchers around the world.
The Boyle Seminar in Scripts and Stories, which offers students an interdisciplinary approach to examining the Celtic influences in the mediaeval world, with particular focus on early books and historical artifacts, will be the first to use the concept, partnering with Maynooth University in Ireland. Students here and in Ireland will engage with their peers, accessing digital resources from both universities. With the plan that student travel will resume once travel bans are lifted, the virtual classroom lends itself to any number of courses and programs, as well as a hybrid model of virtual and in-person classes.
Along with the university's outstanding faculty members, a roster of strong sessional instructors has drawn students to enrol at St. Mike's courses. In Book & Media Studies, for example, award-winning journalist Michael Valpy has returned to St. Michael's to teach media ethics while journalist, scholar and activist Emilie Nicolas is teaching a new #BlackLives and the Media course. In Celtic Studies, meanwhile, Shane Lynn is teaching modern Irish History, a course whose numbers have been growing steadily.
But one of the biggest strengths that allows St. Michael's to remain vibrant is a strong reputation for a student-driven approach, McGowan says.
"Student word of mouth focusses on things like how well the students are treated at St. Mike's, or small class sizes," he says.
This academic year has highlighted the care faculty and staff have for students, he says, noting, for example, how impressed he was when he sat in on a regularly scheduled Zoom session, organized by librarian James Roussain, Dr. Iris Gildea and Dr. Felan Parker, for professors to talk about student issues and how best to offer support.
"It is edifying to listen to compassionate professors focussed on being merciful, especially during COVID," he says.
Underpinning classes and communication is a strong commitment to IT, the interim principal says. To help ensure smooth delivery of classes, the Principal's Office offered faculty members funding to upgrade equipment to better serve students online. McGowan also credits St. Mike's IT Supervisor Pio Sebastiampillai , working with the team at the Faculty of Arts & Science, with enabling professors and students to make the best of online learning.
And while in-person events are still not happening, enhanced student experiences continue to happen. This year, for the example, the annual USMC Research Symposium will still take place, online, on Saturday, March 13, on the topic of "Community, Citizenship, and Belonging."
St. Mike's also continues to engage with the important matters of the day. For example, the popular Truth and Reconciliation Commission Reading Group, started by Dr. Reid Locklin in 2019, moved online this year so that the university community can learn how it can better engage in the recommend, holding its meeting recently and welcoming everyone to future sessions when they resume in the next academic year.
"St. Mike's responded well," McGowan says. "We didn't panic but worked as a team."
Not even a pandemic can stop Christmas from coming to St. Mike's.
While the campus is quiet and missing many of the traditional seasonal activities this year—the alumni Christmas tea and the Schola Cantorum Advent concert are two notable, sorely missed examples—our gorgeous Christmas lights will still illuminate the grounds to bring cheer both to those students in residence as well as to neighbours and passersby.
To ensure that help gets to those in need, the annual toy drive, which sees St. Michael's team up with the University of Toronto campus police and the Society of St. Vincent de Paul, is accepting donations online to buy gift cards for families so that parents can pick out the perfect items for their loved ones. Donations of gift cards are also being accepted at the security desk in Charbonnel Hall at 81 St. Mary St. Donations are being accepted up until Friday, December 4.
And in this season of giving, the University has been particularly touched by the generosity of the creative minds who came up with a way to compensate for the fact the annual golf tournament fundraiser was COVID-cancelled. Two golf tournament sponsors—Mackenzie Financial and CIBC, who are represented by event co-chairs Barry McInerney and David Scandiffio—made donations of $10,000 each this year instead of sponsorships. USMC matched these donations with proceeds from previous years' tournaments to create a $40,000 expendable fund, allocated care of the Registrar's office, to help students with exceptional needs related to COVID.
This approach parallels the Faculty of Theology fund created earlier this year, which was built from donations and matched by St. Michael's. Together, these gifts represent the continued loyalty of golf tournament sponsors and the commitment of alumni, faculty, staff and the university to helping students during this challenging time.
At a time when food banks and social service agencies are seeing soaring demand, the generosity is being spread widely. Another golf tournament sponsor, Mawer, donated $5,000 in lieu of sponsorsip. This, too, was matched with donations from previous years and augmented by other alumni gifts, creating a gift of $12,500 to support the Out of the Cold program at St. Basil's Church.
While an Advent Vespers service followed by dinner is one of the highlights of the Faculty of Theology's social calendar, Vespers will be observed online this December, with a social gathering to follow. And since there'll be no dinner cheque for the SLC to pick up this year, they're offering a great incentive to partygoers, promising to make a $15 donation to the Into the Cold program for each person who attends the online party.
The undergrads also have online fun planned, with a Winter Festival from Dec. 4 to 6 featuring decorating Christmas ornaments with the commuter dons, a Kelly's Corner, and a family dinner all lined up.
And while most of us will find this a quieter, slower-paced Advent season, without the usual trips to the mall or holiday parties, there is no doubt we could all use some peace. With that in mind, St. Basil's is hoping to open the church for prayer from 7:30 to 8:30 a.m. and 12 to 1 p.m. Monday to Friday, 5 to 6 p.m. Saturdays, and 12 to 1 p.m. and 4:30 to 5:30 p.m. on Sundays. Capacity when the church is open is restricted to 10 people. During these prayer times, a priest is usually available to hear confessions, except for the 7:30 to 8:30 a.m. time periods.
COVID-19 may have changed this holiday season, but the heart of St. Mike's just continues to grow.
Convocation is a time not only for celebrating memories and friendships, but also the academic and extracurricular achievements of the graduating class. Celebrate the accomplishments of this fall's College Silver Medal and Fr. Madden Leadership Award winners with us as members of the Class of 2020 enters the St. Michael's alumni family.
St. Michael's College Silver Medal
College Silver Medals are awarded to all graduating students who have a cumulative grade point average of at least 3.7. The recipients of College Silver Medals for Fall 2020 are:
Layla Kristina Pereira DaSilva
Fatima Asiya Habib
Nora Sahel-Gozin
Chutian Wang
Zigeng Zhao
The Fr. Robert Madden, CSB Leadership Awards
Father Robert Madden was a much admired professor, chaplain and rector at St Mike's who served as the director of alumni affairs in his retirement. The Father Robert Madden Leadership Awards are presented to students who have made significant contributions to the University of St. Michael's College community by demonstrating leadership, cooperation, and solidarity in student-run organizations or community endeavours.
The recipients of Fr. Robert Madden, CSB Leadership Awards for Fall 2020 are:
Alison Feise
Joseph Gratkowski
Bridget Hager
Kaitlynn Marrese
Isabela Villanoy
Celebrate Fall 2020 graduates with us during a virtual convocation ceremony for the Faculty of Arts & Science Saturday, Nov. 21 at 12 p.m.
Mandatory COVID-19 Screening Now in Place
In compliance with the Ontario Government's "Stage 3" Regulation, and on the recommendation of the Chief Medical Officer of Health for Ontario, the University of St. Michael's College along with other employers in Ontario is required to conduct employee screening for COVID-19 whenever employees come to work. All employees, contractors, and volunteers coming to St. Michael's to perform work are required to complete a COVID-19 screening process each time they arrive on campus.
Application has closed.
Results of Screening Questions:
• If you answer NO to all questions from 1 through 3, you can enter the workplace.
• If you are experiencing any symptoms or answer YES to questions 2 or 3, be advised that you should not enter the workplace (including any outdoor, or partially outdoor, workplaces). You should go home to self-isolate immediately and contact your health care provider or Telehealth Ontario (1 866-797-0000) to find out if you need a COVID-19 test. St. Michael's employees should also notify the Bursar and their unit head.
The completion of this Screening Form is mandatory as a condition of entry into University of St. Michael's College premises.  The data collected will be stored securely and will only be shared as necessary for the strict purpose of support for contact tracing should there be a risk to the University and its community members due to a positive case of Covid-19.  
A tight job market for teachers led Marie Green to chat with a professor she had taken a course with at St. Michael's Faculty of Theology.
This Saturday, November 14, she will not only be granted her doctorate in theology, she will also be the recipient of the Governor General's Award for achieving the highest academic standing.
After having completed her Master of Theological Studies degree at Wycliffe College, Green then earned a Master of Science in Adolescent Education at New York's D'Youville College. But when she returned to Toronto, she learned that high school teaching jobs were hard to find, and she hoped that Dr. Darren Dias might help her brainstorm on how to find a position. She had a calling to teach, and was keen to start.
But the conversation took a turn when Dr. Dias began to speak enthusiastically about a new doctoral degree that was to be offered conjointly with the University of Toronto.
"After two master's degrees I thought I was done writing essays, but after our conversation I spend the next two months prayerfully considering (the doctorate), while still waiting to find a teaching job."
Ultimately inspired, she applied to the doctoral program, and began work in 2015. This Saturday, Nov. 14, she will formally become Dr. Marie Green.
Green's thesis topic, Examining the Experience of Racialized Students in Southern Ontario Catholic Schools, has led her to design a university course she hopes to teach at a later date: Black Lives Matter in the Classroom.
"My topic and search were inspired by my experience in school. I had some great teachers, but I also experienced racism and was stigmatized," says Green, who was born in Jamaica and moved to Toronto at the age of 13.
"Why can some teachers make all students feel valued and do this so well, while others create a negative climate?" she asks.
It is this question that prompted Green to study the Catholic school system specifically because it offers a faith-based approach that asserts that all students should be viewed with the understanding of Imago Dei, that every person is made in the image and likeness of God. If we embrace that belief, she says, then how do we work in the classroom to ensure that we are treating students with that level of humanity, and doing it evenly?
Partly, the challenge of changing attitudes comes from figuring out how to widen our knowledge base and deal with a culture steeped not necessarily in malevolence but in ignorance, she says. What is key, she adds, is to ensure that lessons offer every child an opportunity to recognize him/herself in the lessons being taught.
If Green sounds passionate about teaching, she says she learned a great deal from the professors and community she encountered while at the Faculty.
"The professors clearly have a passion for teaching, which comes from loving what you're doing. That leads you to want to see students strive for their best," she says.
She says she made lifelong friends at the Faculty, and credits time on both the Faculty's Student Life Committee as well as her time serving as the Vice President, External on the TST Graduate Students' Association as a wonderful way to build a supportive community and, in time, to mentor younger students.
"In real estate they use the old term 'location, location, location' but in academia it's 'relationships, relationships, relationships'" she says, noting that the friends you make and the people you meet can help in everything from getting support in doing research to finding outside connections.
Marie is currently teaching computer skills in the corporate world, and when people she encounters find out her educational background they are often puzzled, but she says there's a clear link.
"As philosopher Jacques Maritain and educator Paulo Freire advised teachers, if you can see others' humanity, you can nurture the knowledge that already exists inside of them. Theology is at the base of so much. It really helps everyone."
Visit the Faculty of Theology's Fall Convocation 2020 page to learn more about this year's graduates and to celebrate their unique achievement. 
Shahin Hirji was looking for a program that would help combine her passion for sustainability with her career experience in the mining industry in a way that was practical, hands-on and diverse. She chose the Graduate Diploma in Social Responsibility and Sustainability at the University of St. Michael's College.
"I think the program is an excellent way to learn about the principles, vocabulary and landscape of sustainability in a relatively short period of time while providing enough of a foundation and practical tools to set you up on a life-long journey of learning and exploration," she says. "I was very impressed by the breadth of the program, which was reflected in the many different facets of sustainability that were covered, the experience, knowledge and generosity of the faculty, and dynamic nature of the program."
Today, Hirji, who is a principal consultant at Distill Consulting, is one of the winners of the 2020 President's Capstone Project Award for her summative project, which won in the category of Social and Environmental Impact. Break with Tradition examines a disconnect in the mining industry that considers questions of sustainability post-design rather than building sustainability into the life cycle of projects.
Among the lessons she will take away from the program are "the concepts of slow knowledge, systems thinking and understanding that transformational change requires perseverance will stay with me for a long time."
And as for applying those skills, she says they are used daily, whether professionally, in her role as a volunteer, or in terms of personal enrichment.
"I've already started applying what I've learned in my professional life, and it's begun to shape and direct my focus in my volunteering activities," she says. "The program has also really enhanced my understanding of sustainability and I find myself incorporating many of the philosophies that I've learned in my personal life and in my decision-making."
Visit the Graduate Diploma in Social Responsibility and Sustainability's Fall Convocation 2020 page to learn more about this year's graduates and to celebrate their unique achievement.
"The University of St. Michael's College Faculty of Theology serves the Church by educating and forming its sons and daughters, and I am proud to call myself an alumnus of this Faculty," says Hugo Tang, who will be granted a Master of Theological Studies degree on Saturday, November 14.
Tang says he wondered whether he was making the right choice when he decided to enrol, wondering whether the Faculty might be "too liberal" and fearing "that I was not capable of such mature and high-level discussion, given my relative youth and inexperience.
"I noticed, however, a spirit of fraternity combined with academic rigour which attracted me to apply to the Faculty," he says, and that feeling was supported by the recommendations of several members of his parish who had graduated from St. Mike's.
When he started classes he was encouraged by the academic rigour, combined with a sense of community and a small yet diverse student body.
"The diversity of the student body produced some interesting and fruitful "theologizing" in class and beyond," he recalls. Whether lay or religious, fresh graduates or mature students, each brought a new and unique perspective to the table. Being a bit of a nerd for theology, and warmly welcomed by all, I soon felt at home amidst the other students and faculty."
As St. Mike's is one of the seven member colleges of the Toronto School of Theology, Tang had the chance to meet students from other colleges, including the two other Catholic schools — Regis College and St. Augustine' Seminary.
"In our classes, I witnessed that it's alright for people to disagree. People can (and should) co-exist fraternally even if they hold different opinions," he says. "We should, however, be ready and willing to challenge and support our opinions and beliefs with arguments, facts, and references to source documents. I think as a society today, we have too often lost the ability to agree to disagree, that we put up walls around us. Rather than fulfilling us, these walls suffocate us and darken our world."
Reflecting on his time at the Faculty of Theology, he says, humbly, of his Master of Theological Studies degree, "The degree is a bit of a misnomer: I am not a 'master' at theology. I have not and will never master theology, for theology is the study of God, God who is omnipotent, omniscient, and omnipresent. I truly believe that everyone is a theologian, because each one of us, whether intentionally or not, is seeking God in his or her own way, through the pursuit of all that is good, true, and beautiful."
Hugo says his studies have given him the framework and vocabulary to allow him to continue to grow. He says among the skills he has gained are an enhanced ability to argue a point, the ability to express himself and speak for an extended period of time, and writing lengthy papers.
"Everyone should study theology— maybe not a full master's degree, but at least a few courses. Catholics, myself included, are largely under-catechized. I did not realize this until I began this degree. Given that our faith is more and more countercultural, we need well-formed disciples to live and preach the Gospel in the world. We need to do more than simply memorize the faith but make it our own through reason."
Visit the Faculty of Theology's Fall Convocation 2020 page to learn more about this year's graduates and to celebrate their unique achievement.
David Rutherford was taking on a new role leading NEI Investments' ESG Services team when he decided to enrol in the Graduate Diploma in Social Responsibility and Sustainability at the University of St. Michael's College.
The team, he explains, had more than three decades of responsible investment work and had established itself as the industry leader.
"I had worked closely with the team as the head of marketing for NEI, but wanted to deepen my knowledge and understanding of the sustainability field as I came into this role. The Diploma Program in CSR and Sustainability was a perfect fit," says Rutherford, who is Vice President, ESG Services at NEI.
Rutherford is one of three winners of the 2020 President's Capstone Project Award for his summative work in the category of Innovative Practices in Social & Environmental Responsibility, Sustainability and/or ESG. His project, Purpose Enablement, examines Responsible Investing at a time when both investors and businesses are looking for ways to move toward shared value and social purpose.
He describes the program's content as "universally excellent" and offers the same description of various presenters, but singles out the program's leadership. He won in the category of Innovative Practices in Social & Environmental Responsibility, Sustainability and/or ESG for an assignment he called Purpose Enablement, which examines Responsible Investing at a time when both investors and businesses are looking for ways to move toward shared value and social purpose.
"I really have to commend the program's leaders—Kathryn Cooper and Mimi Marrocco—for taking a curatorial approach to enrolees in the program… the highest value of the program to me was the group of truly exceptional leaders enrolled in the program. They served to amplify my learning, both during the program and since."
Rutherford describes the diploma program's style of learning as both "focused" and "often eclectic.
"There is the practical, in-class instruction, hands-on exercises, and online learning you would expect, but there are also strange and wonderful elements—like fiction, poetry and meditation—that help you consider sustainability through non-traditional viewpoints. This approach really enriches the experience."
But the biggest lesson he says he will take away from this program is that it will take "strong, committed, diverse leaders to solve the sustainability challenges we face. Learning is only part of it and only takes you so far. We need smart and dedicated people in decision making roles to achieve our goals. The 2020 cohort wholly understood this fact. They—we—will carry this forward."
The skills and knowledge Rutherford gained has been invaluable, he says, noting that he applies them every day in his strategic thinking "as we move NEI's ESG team and the entire organization forward. But it is the personal enrichment of meeting, working with, and getting to know my fellow classmates that is most important to me. I will continue to learn from them for years to come."
Visit the Graduate Diploma in Social Responsibility and Sustainability's Fall Convocation 2020 page to learn more about this year's graduates and to celebrate their unique achievement.
"I was drawn to study at St. Michael's Faculty of Theology because of the reputation of the institution," says Tina-Marie Lockyer, who will be granted her Master of Religious Education degree on Saturday, November 14. "I wanted to learn more about my Catholic faith, and I felt that St. Mike's was a good fit for me. "
One of the things that really struck Tina-Marie as a student was how small the faculty actually feels.
"The University of Toronto is a world-class university and thousands of people are there every day. Somehow when you enter St. Mike's you feel as though you are part of a family that cares for each other. Even as a part-time student, I always felt as if I was an important member of the school."
Another thing she appreciates about St. Mike's is that while it is Catholic-centred, "there is a communion with other faiths and institutions in the Toronto School of Theology, and we are always open and willing to learn and understand others through dialogue."
When people ask TIna-Marie what is involved in earning a theology degree, she says she tells them it is "a lot of hard work, but I loved every minute of it: the readings, the writing and the friendships made me a more well-rounded person with a strong Catholic faith. The professors and support staff at USMC made all the difference in my program. It was so wonderful to walk the halls and have professors actually know me by name. Also, the relationship a grad student has with the library is important, and at St. Mike's we literally have anything we need from the library at our fingertips. It is extremely helpful."
But the main lesson Tina-Marie says she will forward is that her is that "we are meant to be with Christ. Decisions you make should be a part of who you are, and that has to involve Christ. If you endeavour to have a relationship with Christ you will always achieve love, moral decisions and justice, because that is what Christ calls us to do, and we want to please Him because we love Him."
Lockyer chose the MRE for personal enrichment and faith development.
"My degree will also support my work in my parish and pastoral care at the hospital," she notes. "As a religious educator, this degree will allow me to expand my leadership potential."
While she enjoyed her time at the faculty. one of the highlights was the opportunity to study in Israel at Bat Kol, a centre of Jewish studies for Christians using Jewish sources.
"It was an experience that I will always remember fondly," she recalls. "I learned so much about Judaism and it deepened the understanding of my faith. Being in the places where Jesus and the Apostles walked, and having access to special places because we were Bat Kol students, is something I will be forever grateful for."
And lest anyone think this is good-bye, a final note: "I do not actually want to leave USMC," she says, "and am considering coming back for another Master's degree in the future…."
Visit the Faculty of Theology's Fall Convocation 2020 page to learn more about this year's graduates and to celebrate their unique achievement.
For Minnesotan John Solheid, it was the Faculty of Theology's reputation that drew him to study at the University to St. Michael's College. Add in the size and resources of the John M. Kelly Library, as well as a "generous financial package" and he was sold.
This Saturday, November 14, he will be granted his doctorate, officially becoming Dr. John Solheid, with his thesis entitled The World in the City: Biblical Scholarship and Reading Culture in Origen's Psalm Homilies from the Codex Monancensis Graecus 314.
"I was immediately impressed with how welcomed the faculty made me feel," he recalls. They helped me …acclimate to Canada, to Toronto, and to campus. I never felt out of place or as if I didn't belong.
"St. Mike's is a wonderful place to learn and develop personally and spiritually. There is a very collegial atmosphere at St. Michael's. It is ideal for anyone who want to be part of a scholarly community."
Solheid, whose goal is an academic career as a professor and scholar, says one of the key lessons he learned while at St. Mike's was a sense of responsibility to participate in the broader scholarly community, doing such things as attending lectures and presentations from peers, even when the subjects aren't related to his own research.
"I always appreciate how much I learned from those presentations and lectures, and especially those whose subject matter was not related to my field."
An added bonus? "I made some friendships that will last a lifetime."
Visit the Faculty of Theology's Fall Convocation 2020 page to learn more about this year's graduates and to celebrate their unique achievement.
TORONTO, November 13  — The University of St. Michael's College is celebrating the announcement of the three winners of the 2020 President's Capstone Project Award in its distinguished Diploma in Social Responsibility and Sustainability program.
Shahin Hirji is the winner in the category of Social and Environmental Impact. Her project Break with Tradition examines a disconnect in the mining industry that considers questions of sustainability post-design rather than building sustainability into the life cycle of projects.
Shawna Peddle is the winner in the category addressing Significant Advancement in Social and Environmental Responsibility, Sustainability and/or ESG (Environmental, Social, Governance) in a participant's workplace. Her project, Developing a Theory of Change: The Pathways to Employability Initiative, demonstrates the intersection of social purpose and business by using a cooperative business model to advance a pressing social need (youth employment) during a global pandemic.
David Rutherford is the winner in the category of Innovative Practices in Social & Environmental Responsibility, Sustainability and/or ESG. His project, Purpose Enablement, examines Responsible Investing at a time when both investors and businesses are looking for ways to move toward shared value and social purpose.
Two other projects received honourable mentions: Gina E. Castillo received special acknowledgement for a project entitled Sowing the Seeds of Sustainable Cities, while Paula Murphy Ives was mentioned for her project, Sphere—Reimagining New Ways of Living and Working Together.
"These projects are an excellent reflection of the important work taking place in this program, and speaks to many of St. Michael's, core values, whether it's a question of environmental sustainability, social justice, or simply the need to care for one another," says University  President David Sylvester. "We are proud to see our students produce such outstanding work."
Those considered for the President's Capstone Award are nominated by their mentors. Projects must be distinguished in what they achieve or propose in one or more of the following criteria: 1) advancing social and/or environmental impact; 2) introducing innovative practices in social and environmental responsibility, sustainability, ESG and/or 3) significantly advancing social and environmental responsibility, sustainability and/or ESG to the creator's organization.
This year's panel of project evaluators included Wendy Mitchell, a 2016 graduate of the program  and the founder of a social purpose consultancy; Yvonne Jeffery, a 2103 graduate of the program and Director of Sustainability, Vermilion Energy; and Jennifer Niece, a 2017 program graduate and Director, Sustainability and Services, 360 Energy.
Thirty-five participants are accepted annually to St. Michael's program, which attracts students from across Canada and around the world. This "work as you learn" program enables participants to take their career in Social Responsibility and Sustainability to the next level.  Participants tackle and resolve a Sustainability/ESG challenge in their company in a major Action Project under the mentorship of faculty and co-learners; learn from global thought leaders; experience practical "real world" change management through the ExperienceChange™ Simulation and join a prestigious community of St. Michael's Alumni in continuing education, sharing and networking.  Graduates receive the post nominal letters G.Dipl.SR&S.
The Diploma is now accepting applications for 2021/2022.To apply, please see the Diploma in Social Responsibility and Sustainability Website.  First Intake Deadline is April 30, 2021.
 
About the University of St. Michael's College in the University of Toronto
The University of St. Michael's College (USMC) is a Catholic institution of higher learning federated with the University of Toronto. USMC strives to offer students a transformative educational experience in a diverse and engaged community, encouraging and supporting students and graduates to share their gifts in the cause of the greater good.
A Business Advisory Committee ensures the Diploma program is relevant and experiential. Sustainability/ESG Leaders representing a broad range of business sectors provide advice and input.
 
 For More Information Contact
Kathryn A. Cooper, Program Manager, Diploma in Social Responsibility & Sustainability
Phone: (519) 855-9491
Website: https://www.csr-stmikes.ca/
Visit the Graduate Diploma in Social Responsibility and Sustainability's Fall Convocation 2020 page to learn more about this year's graduates and to celebrate their unique achievement. 
When Josefine Nobel first pondered theological studies, a friend put her in touch with a graduate of the Faculty of Theology whose assessment of the school prompted her to apply and enrol.
"I have always felt like I am home here, and especially when sitting and engaging with my peers and faculty," says Noble, who will be granted a Master of Divinity degree on Saturday, November 14. "This sense of community is often cemented with events arranged by the Student Life Committee, the liturgies, the extra-curricular outings such as the Ordinandi Dinner and events put on by the Toronto School of Theology as a whole."
That sense of community, she says, made her entire experience transformative.
"At first, I did feel that my faith—and all I had thought I knew about the Church and God— was being challenged, I also learned that faith is able to be challenged! In fact, it grows stronger! Somehow, as my old frameworks of meaning were challenged, I begin to stretch the 'envelope' of my faith and this did not diminish it rather it enriched it."
Because of this, she says, she feels she has been transformed on many levels—spiritual, personal, and intellectual— "and I know that I have also become a better human being and a Christian."
Another huge lesson for Noble at Saint Michael's has been the lesson of community, she says.
"I have often chosen to work alone and have not been so drawn to communities and group events. I worked in my church behind the scenes and thought that I preferred that. Saint Michael's changed me. I have become aware that there is richness to be found in community and this is a very large part of what enhances one's faith and faith walk. I boldly offer then that any who desire their educational experience to be further enriched by the power of community will be sure to find it attending Saint Michael's."
Today, Josefine has begun work on a Master of Theology degree, continuing onward to see where her education takes her.
"I am honored and blessed to be a part of Saint Michael's and I hope to continue to grow here in fellowship, friendship and faith."
Visit the Faculty of Theology's Fall Convocation 2020 page to learn more about this year's graduates and to celebrate their unique achievement.

FOR IMMEDIATE RELEASE
University of St. Michael's College and Umalia Collaborate on Brokering Multi-Stakeholder Partnerships
TORONTO, Canada November 10 / – This week the Diploma in Social Responsibility & Sustainability and Umalia are launching a "living learning laboratory" on multi-stakeholder partnerships.  "This is a win-win collaboration," says Kathryn Cooper, Program Manager. "Umalia is a leader in developing multi-stakeholder partnerships for social and environmental impact.  Our students will be learning firsthand best practices while lending their expertise to the future sustainability of the project."
Students from the 2020/21 Cohort of the Graduate Diploma in Social Responsibility & Sustainability will be studying the Climat'Eau project.  This project, led by Umalia for the last three years, is a multi-stakeholder partnership in Benin, Africa involving local Beninese partners, the Sô-Ava municipal government and the Sô-Ava Collective of Civil Society Organizations, the Canadian company Technologies Ecofixe, and Université Laval.  The purpose of the project has been to build resilience of populations against the effects of climate change in Benin.
"The students at the University of St. Michael's College will be examining five aspects of the project and making recommendations to contribute to the reflection of the long-term sustainability of this partnership," says Lucie Bourgeois, President and Founder of Umalia.  "Our project team is looking forward to receiving an external perspective on this important project."
The Benin project began in 2017 and is funded in part by the Government of Quebec under the International Climate Cooperation Program.  In 2013 Umalia committed itself to the community of SĂ´-Ava in southern Benin, together with the local municipal government and the Collective of Civil Society Organizations (COSC) for a period of ten years.  Umalia's objective was to use its experience and expertise to support the community in its development efforts, to build resilience to climate change, to build value-creating partnerships with the private sector and to establish responsible and sustainable collaborative governance.
"The Team at Umalia live their values," says Kathryn Cooper. "Each Member has committed to volunteer their time to advance this project.  Their passion for 'making a difference' through multi-stakeholder partnerships is inspiring.  I hope our students come away from this experience with the skills and enthusiasm to put these types of partnerships to work in their sectors, for social and environmental good."
About Umalia
Umalia Inc. is a consulting firm founded on the strong belief that profit and societal engagement can and must go hand in hand. Therefore, Umalia helps organizations to design, implement and activate strategies and ecosystems to create sustainable value for both organizations and society.
About the Graduate Diploma in Social Responsibility & Sustainability
Thirty-five participants are accepted annually to St. Michael's program, which attracts students from across Canada and around the world. This "work as you learn" program enables participants to take their career in Social Responsibility and Sustainability to the next level.  Participants tackle and resolve a Sustainability/ESG challenge in their company in a major Action Project under the mentorship of faculty and co-learners; learn from global thought leaders; experience practical "real world" change management through the ExperienceChange™ Simulation and join a prestigious community of St. Michael's Alumni in continuing education, sharing and networking.  Graduates receive the post nominal letters G.Dipl.SR&S.
The Diploma is now taking applications for 2021/2022.  Only 35 applicants are accepted.  To apply, go to the Diploma in Social Responsibility and Sustainability Website.  First Intake Deadline is April 30, 2021.
About the University of St. Michael's College in the University of Toronto
The University of St. Michael's College (USMC) is a Catholic institution of higher learning federated with the University of Toronto. USMC strives to offer students a transformative educational experience in a diverse and engaged community, encouraging and supporting students and graduates to share their gifts in the cause of the greater good.
A Business Advisory Committee ensures the Diploma program is relevant and experiential. Sustainability/ESG Leaders representing a broad range of business sectors provide advice and input.
 For More Information Contact
Kathryn A. Cooper, Program Manager, Diploma in Social Responsibility & Sustainability
Phone: (519) 855-9491
Website: https://www.csr-stmikes.ca/
Delphine Orfila, Consultant, Societal Engagement, Umalia
Phone: (438) 725-0518
Email: Dorfila@umalia.ca
Website: www.umalia.ca
St. Michael's Profs Use Creativity to Remotely Engage Students
As a scholar of video games in popular culture, St. Michael's Assistant Professor Dr. Felan Parker is deeply familiar with entertainment platforms used to livestream video games for an audience, a genre of media that has only grown more popular among Parker's students since the pandemic forced their lives online.
Parker puts his expertise to use by using the streaming platform Twitch to teach, offering critical and academic commentary on his own playthroughs during his courses and virtual events. Doing so enables him to provide direct insight into issues of form, themes, tropes, and even the economics of production in the context of the games themselves.
"I think being a media scholar is a double-edged sword in this situation," says Parker. "On the one hand, I have practical knowledge of digital media and conceptual understanding of how to use them effectively, but on the other hand I am acutely aware of the challenges and potential problems with digital platforms," he says. Making sure students understand how platforms leverage user data for targeted advertising, for example, has been important to Parker during the transition to remote teaching.
Each week for classes such as his First-Year Foundations course How to Study Video Games, Parker uses Twitch to play a different game live on stream with running commentary about how it relates to the topic, and students will chime in using the text chat function.
"Rather than being passive observers, I'm taking advantage of the interactivity of the platform to encourage students to be 'backseat players,'" Parker says. The active involvement of his students during in-class streams ranges from their own observations about the game and connections to other class materials to crowdsourced decisions that Parker uses to drive ahead the game's action.
The Twitch engagements provide a foundation for further discussion, and Parker uses the stream in part to model "a critical and analytical mode" for students to practise when they interact with games. Twitch also factors into the course content because it's become an essential promotional tool for game developers as well as a major presence in gaming's cultural ecosystem. In his research, Parker explores the way the streaming platform has become essential for independent game developers to market their wares, and in class he uses it to showcase games his students may not have seen or been able to access before.
One example is Blasphemous, a game Parker played on Twitch to kick off Streaming SMC, a new series in which he invites fellow St. Michael's professors to join him to discuss games relevant to their expertise. As Parker's St. Michael's colleague Dr. Stephen Tardif offered commentary linking the game's pseudo-Catholic aesthetics and narrative to real-world sources, Comper Professor of Medieval Studies Dr. Alison More entered the chat to provide historical insight into subjects ranging from 13th-century understandings of purgatory to medieval penitential movements.
The way games and other popular media help to shape and inform modern culture is one of the interests that drives Parker's research. This year, he joined scholars from several other universities to collaborate on a SSHRC grant–funded project, Swarming SDCC, which looks at the complicated relationship between media industry producers and fans. The two groups have very different relationships to both entertainment franchises and the ComicCon events that showcase them, as Parker and his collaborators argued in an article for The Conversation. Eventually, Parker says his hope is to bring his students into the project as researchers "to participate in the actual on-site ethnography.
"I always strive to give students the tools to bring a critical perspective to bear on the digital media and technology that structures their everyday lives," says Parker. "This feels particularly pressing in this moment, since for better or for worse we are more immersed in digital media than ever."
_____________________________
Consult Fall 2020 for current updates on St. Michael's plans for the fall semester.
November 2, 2020
A generous gift from the Henri Nouwen Legacy Trust to the University of St. Michael's College will help make the work of the beloved spiritual writer more accessible to researchers and readers around the world.
The funding will support a 12-month contract for an archivist to process the Henri J. M. Nouwen holdings in the Archival and Manuscript Collection housed in the university's John M. Kelly Library. A search to fill the position is now under way.
Working with library staff, the archivist will handle the preservation, arrangement, and description of various materials, as well as promote their existence and add them to web-based finding guides. The position holder will also digitize materials so that the wealth of books, letters, promotional and related materials in the collection will be easier to access.
"We have always been grateful for our partnership with St. Michael's, and this position will help open up Henri to a whole new generation," says Karen Pascal, who is the Executive Director of the Toronto-based Henri Nouwen Society. "Henri's writings touched people's hearts, and demonstrated that vulnerability is part of leadership. As St. Mike's works to create new leaders, this is a perfect fit."
University President and Vice-Chancellor David Sylvester is delighted for the continued partnership the funding acknowledges between the society and St. Michael's.
"The University recognizes and appreciates that this gift builds on the Nouwen Society's longstanding support of the collection, and we share the commitment to ensuring the collection is preserved and made available to scholars, students and the wider community," he says. "We look forward to welcoming the new archivist, and to continuing the conversation about other possible partnerships."
More than 100 researchers accessed the popular collection last year, and John M. Kelly Library Archivist Simon Rogers notes that the funding from the Nouwen Legacy Trust will help to increase the discoverability of its materials. It may become possible "to surface previously unprocessed materials including photographs, audio-visual archival materials, personal correspondence and oral history recordings," he says.
"We are excited that we are going to be able to give focused attention to these materials, allowing broader engagement for the larger Nouwen community," Rogers says, adding that the library archive anticipates new materials, including letters and photos, to be added to the collection soon.
A priest, pastor, professor and writer, Henri Nouwen was born in Holland in 1932. A prolific author, he produced dozens of books of spiritual reflections during his life, with more than seven million copies of his works sold. His writings were varied, reflecting on everything from Rembrandt's depiction of The Prodigal Son through to Thomas Merton, the topic of aging, and a sabbatical year Nouwen spent living at a Trappist monastery in upstate New York. His vast career saw him teach at Harvard and Yale's divinity schools and live with communities on the margins of society. He spent his final years at L'Arche Daybreak, a community for people with developmental disabilities, just north of Toronto. He died in 1996.
Sr. Susan Mosteller, C.S.J., who served as executrix of Nouwen's estate, donated the archival material to the Kelly Library in January, 2000, and the archives were officially opened later that year. With a mandate to collect, preserve, and support archival material on Nouwen, the archives hold more than 16,000 letters, various sound and video recordings, a complete set of his published books—including translations—and a comprehensive collection of articles published by Nouwen between 1957 and 1996.
"Henri died before the explosion of the Internet," says Pascal. "He was a prolific letter writer and felt letters were part of his ministry. He wrote to all sorts of people. Accessing more of these letters, for example—and making them available to researchers—will teach us so much about him, because there's still so much to learn."
John Fraresso is completing his Master of Theological Studies degree at St. Michael's Faculty of Theology. He completed his undergrad at UTM in the 90's in Crime & Deviance and Sociology. He currently serves as the Community & Spiritual Life Coordinator for the community of L'Arche Hamilton.
---
God Keeps Laughing as I Make Plans
If you really want to make God laugh, tell God your plans.
Sometimes God taps you on the shoulder, other times God throws a brick at your head.
Add to these—paraphrasing Gary Zukav— in order to be authentic, your personality must serve the will of your soul, and you get a glimpse into my journey of returning to school in my mid 40s. They actually define my life story, but that's a book and not a blog.
From the time I was a young boy, I always felt called to be in service to others. If the call to have children wasn't so strong within me, the call to priesthood might very well have won out in my teens. I listened to that call to have children and was blessed with three beautiful kids. Since they were (and are) my highest calling, I launched into corporate life in my 20s and had a highly successful career. Though it was gut-wrenching in many ways, it served my kids well by providing a very comfortable life for them. On the other side of this coin, making millions more in sales and margin dollars for a multi-billion dollar company did nothing to serve the least of my brothers and sisters, nor my soul's calling.
About five years ago, I was discarded like yesterday's news by the company I had poured my life and soul into. That monumental event—which at the time seemed devastating—set me on an incredible journey up to this day, a journey that continues to unfold. What is evident in it, though, is that the will of my soul is getting the upper hand, as my personality is listening to it a lot more than it used to. God keeps laughing as I make plans. Sometimes God taps me on the shoulder and I listen; more often than not God has to throw a brick at my stubborn head.
Richard Rohr wrote an entire book, Falling Upward, on what happens when we hit mid-life as we start to reassess our values and where we're heading. Circumstances started to line up for me to follow my dream of returning to school so that I could follow a vocation to be in service to others—which, you will note, sounds entirely different from a "career change." I enrolled in St. Mike's Faculty of Theology to do a Master of Theological Studies degree.
Many people have said to me, "Wow, that's quite a change. What made you decide to go in that direction?" My answer is always that it wasn't a "change" per se; it is simply a matter of honouring what has always been deeply seeded in my DNA, the will of my soul.
I decided to do the "responsible thing" and continue to work full-time so I could make money while doing school part-time. I didn't really need to; my financial situation had allowed me to go full-time, but I didn't listen. Result? The new company I was working for shut their operations down. God. Brick. Head. I listened, and dedicated to school full-time.
I decided to do a field placement in my degree. My professor suggested, after a period of discernment and discussion, that I do my placement at L'Arche. Turns out—and he was bang on—that someone like me, so stuck in my head, could learn a lot from people who live from their hearts. In the ten months I have been at L'Arche I have learned more than my entire education, going all the way back to junior kindergarten.
Yet even in this journey of the past few months, I continued to make decisions with my head and didn't listen to my heart. Put another way, my personality wasn't serving the will of my soul. God showed up again, brick in hand. L'Arche had to remove all volunteers from their homes when COVID struck, including me. A week later, they offered me a relief assistant position. I struggled with taking it, because my head told me that perhaps I should find something full-time for the summer (a nice cerebral decision that didn't consult my heart). My heart eventually won out, and in no time I was getting more hours at L'Arche. Fast forward a couple of months, and the person who was my supervisor at L'Arche—their Community and Spiritual Life Coordinator—was retiring, and they needed someone to fill the position.
Guess what I'm doing now! Of course, as a result of listening to my heart, it all works out well with my studies: I can balance both this position and my studies. Though it is highly regretful that classes aren't in person—I didn't return to school after 20+ years to do it online—the fact that they are virtual, and that I don't need to commute from Burlington to Toronto for classes, allowed me to take this service position at L'Arche.
This is literally a microcosm, a small sample, of the incredible events that have conspired to allow for this to come to fruition. My super-stubborn self has learned (more accurately, is still learning) the valuable lesson that you can't stand in the way of the will of your soul. I guess with more brazen effort and deafness one could. I am sure many do. I know I have. But when you surrender even just a little, gain a little humility, ask God to guide you, simply go with the flow, and let go of the wheel so that The One with a better driving record can take it, miracles happen.
Again a couple weeks ago as my head was trying to run the show, God sent another messenger to remind me. Without even knowing I needed to hear it, she shared Proverbs 3:5-6 with me: "Trust in the Lord with all your heart, and do not rely on your own insight. In all your ways acknowledge Him, and he will make straight your paths."
Thankfully I noticed this subtle tap from God, gave control back to God, and saved myself another brick to the head.
---
Read other InsightOut posts.
Fall Campus Week gives prospective University of Toronto students the opportunity to remotely explore programs and colleges at the University. This Saturday, St. Michael's College will open its virtual doors to introduce some of those students to its vibrant community, its outstanding academic programs, and its robust supports for students.
"When you come to St. Michael's you will feel this sense of community that is very real," says Giancarlo Mazzanti, St. Michael's Registrar and Director of Student Services. "Our approach is to make it as human an experience as possible – meeting with current students, advisors and student services personnel," he says.
This year, current students will facilitate live chats with virtual guests to discuss life at the College during two two-hour windows, and a diverse student panel will also offer a more focused presentation on their experience of community at St. Mike's.
Advisors from the Office of the Registrar and profs and staff from the Office of the Principal will also introduce prospective students to another St. Mike's distinctive during Fall Campus Week and on Fall Campus Day itself: the outstanding interdisciplinary programs that draw from the College's historic strengths.
"I like to think of it as a small liberal arts college sitting at the corner of Bay and Wellesley," Mazzanti says, noting the small class sizes and personalized support students receive in sponsored programs like Christianity & Culture and Medieval Studies. The appointments of new professors like Dr. Adam Hincks, SJ as the Sutton Family Chair in Science, Christianity and Cultures and Dr. Alison More as Comper Professor of Medieval Studies and the introduction of special initiatives like Dr. Paolo Granata's Media Ethics Lab have contributed to a sense of renewal and new excitement for the College's programs.
These professors also support the College's commitment to building a diverse and inclusive community, connecting with students through virtual events and a unique first-year check-in program. These are two examples of the many supports the College's registrarial advisors will introduce to students—a range of services touching all parts of campus, from mental health counseling to academic assistance to financial aid.
While the pandemic has made the prospect of attending university more challenging for some students this year, Mazzanti also emphasizes the ways the University and College are partnering to give unprecedented help to incoming students affected by COVID-19. St. Michael's normally receives $372,000 from the University of Toronto to support grants and other student aid. This year that figure has doubled to $744,000, with the extra funding intended to cover COVID-19-related needs. This funding is in addition to St. Michael's own bursaries, grants, and other student aid, all of which will be covered during the event.
The additional funding enables the Office of the Registrar to help a bigger pool of students to cover additional expenses, and gives the office the flexibility to provide assistance to international students undergoing pandemic-related financial stresses.
While students may not be able to physically visit the campus, virtual tours will make it possible for them to take in the sight of St. Michael's "Oasis in the City." If they pay attention to social media, they may even get a chance to catch sight of one of the campus's most recent visitors—a silver fox—or take a moment to relax in front of one of the many fireplaces.
---
Fall Campus Week at the University of Toronto runs from October 17 to 25. Fall Campus Day for St. Michael's College will take place Saturday, October 24. Register to attend.
The University of St. Michael's College recognizes the seriousness of sexual abuse reports regarding certain members of the Congregation of St. Basil as recently reported in the media. Our thoughts go out to all who have suffered due to clerical abuse, whether in Canada or around the world.
While the Congregation of St. Basil (along with other congregations) was instrumental in the founding and growth of our university, the University of St. Michael's College is an independent legal entity separate from the Congregation of St. Basil and St. Michael's College School. Our institution is a provincially-chartered university fully federated with the University of Toronto since 1910. Our educational mission includes a commitment to addressing social injustice, including the issue of abuse. To that end, our university sponsored a colloquium in 2019 titled The Wounded Body of Christ: Listening and Responding to Abuse in the Church, which included panel discussions with survivors from across Canada.  This semester, our Faculty of Theology is offering a course called (Sexual) Abuse in the Church, one of the first of its kind to be taught in Canada.

"The whole is greater than the part, but it is also greater than the sum of its parts." (Pope Francis, encyclical Fratelli Tutti (3 October 2020), # 145.
We write to inform our communities that representatives of the Board of Regis College, and the Collegium of the University of St. Michael's College, have met recently to explore a mutual desire to renew long-standing discussions regarding a closer institutional relationship between the two Catholic institutions.
We are pleased to report that these very fruitful meetings have led to the establishment of a Steering Committee that will oversee, on behalf of the two governing bodies, the formulation of an alliance between Regis and St. Michael's. The work of the Regis-USMC Steering Committee and its anticipated sub-committees, and the deliberations of the respective governing bodies, will be guided by the following shared principles:
The commitment to forge a world-class centre of excellence in Catholic theological study whose mission is to promote teaching, research, and formation to serve the needs of the Church and society, here in Canada and globally;
The commitment to consult all stakeholders (including the administration, the faculty, staff, students and alumni/ae, of each institution, as well as the sponsoring religious orders/ congregations). The continuation and cultivation of a cordial relationship with the Archdiocese, while keeping the Cardinal informed of plans and on-going developments;
The commitment to orient governance of Regis and St. Michael's to a deepening union for the sake of enhancement of their mission.
Ten alumni of the University of St. Michael's College have been named recipients of the Arbor Award, the highest honour granted by the University of Toronto. The award recognizes outstanding volunteer contributions to the life and mission of the university community.
This year's Arbor Award winners from the University of St. Michael's College alumni community have helped coordinate initiatives that have funded major improvements for students, supported uniquely impactful programs and associations, and done much else to further the work and community of the university. Join us in congratulating the following recipients:
Wendy L. Brennan (SMC 7T6) has been a volunteer supporter of the Friends of the Kelly Library annual book sale since 2008, serving since 2015 on the executive committee. With her help, the yearly sale has generated proceeds that have directly benefited St. Michael's and UofT students through improving the Kelly Library's physical spaces, updating library technology, and preserving and enhancing its collections.
Susan Campisi (SMC 9T1) has since 2017 served as Awards Officer for the Dalla Lana School of Public Health's Public Health Alumni Association. Through her leadership in the position and her membership on the board, the PHAA has grown stronger, and the awards process has become more efficient and streamlined.
Rosa M. Del Campo (SMC 8T7) has supported the Rotman Commerce community through mentoring students, speaking on panels and moderating for events, and has offered her expertise and support consistently to both current students and alumni in the Rotman community.
Lauren Della Mora (SMC 1T2) received a Fr. Robert Madden Leadership Award from St. Michael's upon her graduation in 2012 in recognition of her service and leadership in the St. Michael's student community. Since then, she has served a valuable role on the Dalla Lana School of Public Health's Public Health Alumni Association's board of directors, and provided mentorship and guidance to students through a variety of organizations at UofT including Women in Science and Engineering and the Faculty of Arts & Science's Backpack to Briefcase program.
Elizabeth I. Lee (SMC 0T5) has served the Factor-Inwentash Faculty of Social Work Alumni Association in a volunteer capacity for the past five years, contributing her administrative talents as Secretary for the association from 2015 to 2018 and continuing to serve since then as a member-at-large.
Dr. Mimi Marrocco (SMC 6T9) has served as her class representative since her graduation in 1969, helping to expand and strengthen the St. Michael's alumni community. Since 2015 she has given tireless support to students in St. Michael's Corporate Social Responsibility program, offering career advice, helping them to connect with the program's alumni network, and lending her expertise in social responsibility, social impact and sustainability.
Barry S. McInerney (SMC 8T5) has served as co-chair of the annual St. Michael's Golf Classic since 2017, and in the role has helped to organize virtually every aspect of the event. Since its inception in 2000, the golf classic has raised more than $2.7 million to directly support St. Michael's students.
Joe G. Nizich (SMC 7T7) has helped coach the Varsity Blues Men's Lacrosse team since 2006 and has been head coach since the fall of 2010. His dedication to the sport and to his student athletes testifies to his commitment to the education of the whole person.
Laura A. Pasut (SMC 8T2) became president of the Department of Nutritional Sciences Alumni Association in 2018 following six years of providing mentorship to students and leadership in the association. She has been credited with helping to revitalize the association and has supported and provided guidance to many students studying in the department.
Stephen T. Taborek (SMC 8T4) upholds the value of St. Michael's approach to the education of the whole person by honouring its athletic tradition. He has supported St. Michael's alumni and students involved in athletics by serving on committees for the Mulock Cup, Lex Byrd award, and Boozer Brown athletics reception, and helped to launch the Lex Byrd bursary for student athletes at St. Mike's.
________________
Since 1989, more than 2,300 alumni and friends have received Arbor Awards for their tremendous generosity and contribution to the experience of U of T students, faculty, staff and alumni. The award is the highest honour granted by the University and is given for sustained contributions to specific academic units, such as faculties, colleges or institutes, or for broader contributions to the University at large.
Roshni Mathews is a social responsibility enthusiast and student in the 2020–21 cohort of the Graduate Diploma in Social Responsibility and Sustainability.
Kathryn Cooper is Program Manager for the Graduate Diploma in Social Responsibility and Sustainability at the University of St. Michael's College, a Professor of CSR at Conestoga College and the President of the Sustainability Learning Centre.
---
Using Experiential Learning to Understand the Bigger Sustainability Picture
To some of us, the current pandemic is a warm-up for the climate crisis. For others, there is a direct connection between changing climate and infectious diseases.
Amid the roller coaster of pandemic cases, students in St. Mike's Graduate Diploma in Social Responsibility and Sustainability were busy recently seeing the connection and designing a world that could adhere to the Paris Climate Agreement's 1.5 degree C warming. Divided into Zoom teams, participants played the roles of World Governments, Clean Tech companies, Climate Activists and Fossil Fuel businesses in an international Climate Summit simulation. They learned first-hand the level of collaboration needed to make the planet the climate-stable and socially just place it needs to be. Topics on the debate floor included, "Can focusing on small changes leverage big results?" and "Can building new connections between stakeholders generate environmentally sustainable, socially just possibilities for all?"
These were heady questions for a Monday morning, but with the help of Climate Interactive's En-ROADS Climate Simulator and the program's own Climate Ambassador, Laura Lindberg, the group came away with important insights.
"We want participants in this program to challenge their worldview," notes Kathryn Cooper. "We are living the unintended consequences of our unexamined assumptions about the environment, society and business. Participating in the simulation and role play engaged the cohort in an interactive, thought-provoking way. I think we learned that everyone has a role to play in addressing global climate change. None of us can solve this alone, and small measures won't cut it. We are all part of a larger system and every policy lever needs to be pulled. Everyone reading this article has a role to play."
After using the En-ROADS simulation, CSR participants understood at a deeper level which policies and strategies are more likely to have a big impact.
"Cross-industry and cross-sector partnerships are required to make significant environmental progress," says Roshni Mathews, who took the free training sessions to become the En-ROADS facilitator for this exercise. "In this simulation, we all learned that collaboration, shared goals, and a willingness to be flexible for the greater good is key to making impact."
---
About the Graduate Diploma in Social Responsibility & Sustainability:
For close to 20 years, the University of St. Michael's College has been the go-to school in Canada to study Corporate Social Responsibility, an operational philosophy also known by a variety of other labels, including ESG (Environmental, Social, and Governance), Corporate Citizenship, Social Purpose and Social Innovation. The program is renowned for blending Liberal Arts critical thought, social justice, and practical problem solving with expert instructors and mentored capstone projects.  In 2019, Dr. David Sylvester awarded the first President's Capstone Project Awards.
---
Read other InsightOut posts.
Dr. David Sylvester is the 8th President and Vice-Chancellor of the University of St. Michael's College in the University of Toronto. A professor of medieval social and economic history, he holds an M.A. and a Ph.D. from Fordham University, New York City and has taught for three decades in universities in Canada and the United States. For the 50th post in the InsightOut series, Dr. Sylvester offers special greetings for Michaelmas. 
---
 
Chiara Greco is a fourth-year student studying Philosophy and English at St. Mike's College. Since her second year she has been involved with student journalism and harbours a deep passion for the field. She is currently the Editor in Chief of The Mike, our official student newspaper.
---
The Importance of Student Journalism to Campus Life
When I reflect on the importance of student journalism, especially in a time when we have been struck with a global pandemic, my immediate reaction is to create a defence of the field. To rake up all the reasons in my head why student journalism is important and worthwhile. While I can't be sure where this response came from, I am sure that many people question the choice of being a student journalist—of the added stress without perhaps the large reward or payoff, or even exposure, that professional journalists get in breaking stories. While I've been told the career path I have chosen may be a "dying field" I've still prospered through my experience and, if anything, this global pandemic has shown me exactly why student journalism is so important.
In a time of social distancing the importance of staying connected through stories, media, and news is so pertinent. Our current global crisis has unveiled the dependence we all have on media and news to connect us. I'll be the first to admit that virtual living—and learning, for that matter—can be very impersonal, and presents a challenge to most. But the job of student journalists is to bridge this gap between virtual life and 'normal' life for students across the university community. Student journalism is a pillar of university life on campus, and with our new-found virtual world, student journalists are those who will form the path towards online community. Stories are the basis of life, the overarching connection we all have to each other, and it is through journalism that these stories get communicated.
While my experience will not speak for everyone, I understand the importance of representing the masses, of being a voice to and for the unheard, and of cultivating a personal experience through our shared stories. Student newspapers like The Mike are an avenue in which this cultivation takes place—and, frankly, it's hard to imagine university life without student newspapers or the journalists who staff them.
My time at St. Michael's College has been defined by my involvement with The Mike, starting at the beginning of my second year. From working on the news team to becoming the Editor in Chief, I've understood that student journalists have a nuanced responsibility to their peers. We have a responsibility not only to hold our school accountable but also to be a reliable source of student life and news. Integrity, facts, and accountability summarize the three pillars which have come to define my experience of student journalism, and they will continue to guide me through my role with student publications.
Over the summer as I prepared for my role as Editor-in-Chief I faced many challenges in reinventing the paper as an online periodical. The future of The Mike fell into my hands, and while it may have seemed like a large task to take on, especially with the challenges of the pandemic, I was privileged to represent the St. Mike's community. As I transitioned into my role I began to prepare for things none of my predecessors had to ready for—how to run a printed student newspaper during a global pandemic. With no precedent, changing the course of The Mike meant I had to evaluate the immense role student newspapers have within the university community. To put it simply, without student newspapers one of the most crucial aspects of student life would be taken away. In this way, The Mike's achievements and success translate directly into St. Mike's overall successes and achievements.
For as long as can be remembered The Mike has delivered students with a print version of the paper across campus newsstands. But the newspaper has been forced to make some hard decisions, such as forgoing our printed paper for now. But since The Mike's inception our intake of news as students has changed drastically. While an online publication may take away the feeling of holding a physical copy of your work, we now rely more than ever on online avenues to give us news and connection, so The Mike's online home has gone through a complete 180. We've changed our website and delivery to allow more students to access and stay up to date with our publication and newsletters.
It is the duty of student journalists to deliver their colleagues' voices on campus. The importance of cultivating a community across borders is exactly why student journalism is so valuable, because without it the distance between us would be far exacerbated. Student journalists, like professionals in the field, need to become experts on our own community. We need to become a voice for those students who may otherwise not be represented on campus. But this wide range of representation is only accomplished if students contribute their voices. The more voices published in The Mike, the more the diverse and accurate the representation of our community. So while a printed copy of the paper would be an ultimate goal, we have to remember the importance of accessibility and inclusivity when representing the student community. In a time of social distance, it only makes sense for student journalists to present student life as such.
While this pandemic has taught me many things, both good and bad, navigating my role as a student journalist and Editor in Chief of The Mike will perhaps be one of my biggest takeaways. Student journalism is at the heart of every university and college campus. It's what connects us all.
---
Read other InsightOut posts.
St. Michael's Profs Use Creativity to Remotely Engage Students
Dr. Paolo Granata is no stranger to the beguiling magic of digital media, and the transition to remote learning this year has brought out his own penchant for magic tricks, including one found in a video he created for students to give them a sense of what they'll experience this semester. (Spoiler alert – keep your eye on the apple at the end of the video!)
St. Mike's Book & Media Studies professors have a reputation for keeping students engaged, and their subject matter expertise gives them a deep understanding of the pedagogical advantages of teaching online.
Granata, a scholar of legendary St. Michael's media theorist Marshall McLuhan, refers to McLuhan's famous dictum when discussing the possibilities: "As the medium is the message, we do approach online course delivery as a medium, and try to find the uniqueness of that medium, to experiment with that medium, and eventually understand how it works, what are its intended and/or unintended implications," he says. These formal dimensions of online learning and remote teaching are things he explores with students in his classes, as well.
For Granata, accessibility is another area where remote teaching provides unexpected and unique benefits.
"Recorded lectures can be more accessible and, to some extent, more inclusive," he says, mentioning the benefit of closed captions and variable playback speeds. "Accessibility means also engaging students using different means such as the class chat," he says, and because he's also better able to customize the experience for individual students, "nobody is left behind."
Granata's remote teaching toolkit includes the ability to swap out the video source, making it possible to move from a standard lecture to a close view of a special text or physical artifact students might not have access to under normal conditions. This and other approaches open up a number of possibilities for St. Mike's courses he is teaching this year, including Media in Culture and Society, the McLuhan Seminar in Creativity and Technology and the Media Ethics Lab.
One question remains. How did prof Granata do his apple trick?
His reply: "The magic is in the eye of the beholder."
---
Consult Fall 2020 for current updates on St. Michael's plans for the fall semester. 
Mike Czobit is the director of the Office of the Principal, and the coordinator of SMC One. Before joining St. Michael's in 2017, he was an editor and writer at World Vision Canada.
---
There Will Be Cake
Every year, before the Gilson Seminar in Faith and Ideas meets for its first lecture in September, we have an opening reception and something we call the "Beret'ing In." To the tune of Prince's "Raspberry Beret," each incoming Gilson Seminar student approaches the lectern in Charbonnel Lounge and receives a black beret, officially joining the seminar. After every student has been beret'ed in, cake is served—a special kind of cake: raspberry beret cake.
This tradition is a night of fun and introductions before the hard work of the Gilson Seminar begins. The course, which is split into two half-term classes over the course of the year, is one of three first-year seminars offered by St. Michael's College as part of our SMC One program. The other two seminars are the McLuhan Seminar in Creativity and Technology and the Boyle Seminar in Scripts and Stories.
These seminars are among the most popular first-year courses at the University of Toronto, owing to a number of factors. For example, each is taught by a member of our talented St. Michael's faculty in a small class setting that fosters fascinating discussions and close friendships with fellow classmates, and each features an international learning experience. In the Boyle Seminar, students are invited to travel to Dublin after the April exam period. A trip to Silicon Valley takes place during reading week for the McLuhan Seminar. And the Gilson Seminar's second half-course has its destination in its title: The Gilson Seminar in Faith and Rome.
For most people, international travel these days has been ruled out for health and safety reasons, and for the impracticality of visiting a country when it likely requires a quarantine upon arrival. But, back in February, before the present conditions of international travel took hold, there still was the possibility to go to Rome or Dublin. In fact, that was the plan for both the Gilson and Boyle classes (the McLuhan Seminar had traveled to Silicon Valley last November, before anyone here had really heard of the virus).
In the Principal's Office, we are responsible for organizing all three SMC One trips. Throughout January and February, we proceeded as usual, preparing students by holding Safety Abroad workshops, requesting traveler information, and making airfare arrangements. We worked with our partners in Dublin and Rome to finalize details for each trip, and in the case of Rome, arranged for tickets for the Pope's Wednesday Audience. Everything was proceeding as it had every year, except, as everyone knows now, this wouldn't be a normal year.
By late February, my office was paying particular attention to reports of COVID-19 cases emerging worldwide. When the first few cases surfaced in northern Italy, we were concerned but hopeful that the country would get control of the virus. Reflecting on that now makes me realize how little we all knew and how naïve my optimism was. Day by day, in early March, the number of infected patients rose. Not just in Europe, but also at home. These developments worried our SMC One students, who began asking my office questions about the safety of our planned trips. At the time, we honestly didn't know what the virus would mean, but we assured our students that safety would be paramount and that the trips could be postponed. Then, on March 12 that happened. The University decided that due to safety concerns, all student travel would be postponed until further notice. This was the right decision.
After we unwound the arrangements for the planned trips, my office had a different task to attend to, which was to start recruiting for next year's SMC One seminars. When we promote these classes, we do the opposite of shying away from discussing their travel components. But during this recruitment period, getting on a plane to go somewhere far away seemed like the least desirable thing to do. At the same time, the 2020–21 SMC One seminars were months away and the situation in March would change—and, to be optimistic, be much, much better.
We pushed forward with our recruitment effort, inviting incoming U of T students to apply for a spot in our seminars. We expected that we would struggle to fill the classes. We expected that SMC One would have lost its popularity. What happened was something different.
When the application window closed on June 15, we had received the highest number of applications for SMC One in the three years their present format has existed. In fact, we doubled the total number of applications over our previous best. Our incoming students were not deterred by news reports of the virus or of how international travel will never be the same. They reacted to the closing of borders with a greater desire to see them open again. What they want, and what classes such as SMC One will provide, is a return to better times when a desire to explore and experience life and culture in different parts of the world can enrich a university education.
As the new academic year begins, we have begun planning for our SMC One classes. Different this year is that all three will take place in the Winter term, with the hope that all will be able to be in-person or have a larger in-person component than is safe in the Fall term. It is too early to know what international travel will look like in 2021, but we're hopeful that conditions will improve.
Every year, the Gilson Seminar begins with berets and cakes. We hope to see this tradition resume in this coming year's Gilson class. And when the cake is finally served, it will have the double meaning: welcoming a new class to St. Michael's College and also celebrating how far we've come through difficult times. When we began our recruitment effort for SMC One in the spring, we were pessimistic about our prospects of filling these classes. Our students showed we should have felt otherwise.
---
Read other InsightOut posts.
Theologian Karl Barth famously advised younger colleagues to base their work on both the Bible and the newspaper. Now, two new courses offered by the Faculty of Theology at the University of St. Michael's College are doing just that, reflecting theologically on the evils of racism and clerical sexual abuse, topics that regularly make front-page news.
Theology of Radical Evil and Suffering will look at the experience and testimony of Jewish, African American and Indigenous individuals and communities who experienced extreme evil and suffering at the hands of those reclaiming what they understood to be their Christian faith, values and way of life.
(Sexual) Abuse and the Catholic Church, in turn, aims to explore how the present sexual abuse crisis informs—and proposes the need to reform—the understanding of the church as body of Christ.
"These are very challenging—and very necessary—courses," says Interim Dean John L. McLaughlin. "We are educating people who will be helping to find the answers to society's ills. They need to understand root causes and be able to recognize systemic challenges before they can begin to effect change."
Radical Evil and Suffering "will offer a different approach to evil, as often we look at both God and evil at once in abstract philosophical terms," says Dr. Jean-Pierre Fortin, who will be teaching the course. "This course will have a more practical approach, based on self-narratives, determining agency and how we experience the impact of evil on our personal identities and lives. How as Christians do we listen to victims when Christianity is on the side of the perpetrator?"
Along with readings from theologian Dorothee Soelle and philosopher Simone Weil on the nature of suffering, the course also features the works of such writers as Holocaust survivor Elie Wiesel, Dr. M. Shawn Copeland, who is a specialist in African American Catholic theology, Aboriginal writer Thomas King, and documents from the Truth and Reconciliation Commission (TRC).
Dr. Fortin, who is the author of Grace in Auschwitz: A Holocaust Christology, says his years living in Chicago while teaching at Loyola University exposed him to the reality of the African-American experience, and allowed him to hear prophetic voices. As a Canadian, he felt the ongoing fallout from residential schools and the injustices revealed via the TRC highlighted the need to discuss injustices suffered by Canada's Indigenous peoples and reflect constructively on a responsible Christian response.
(Sexual) Abuse in the Church, which is being co-taught by theology professors Drs. Darren Dias, OP, and Michael Attridge, is one of the first of its kind to be taught in Canada.
"The church has gotten better, in the sense that the present number of cases has decreased, but the crimes that have been committed are a permanent wound," Dr. Dias says. "After (1989's) Mt. Cashel scandal, people thought it couldn't happen again. Then came the magnitude of Pennsylvania (where a grand jury report indicated the church had covered up abuses committed by more than 300 priests over a 70-year span) and we began to realize that this was happening around the world, in any number of cultures and linguistic groups, whether the United States or India."
The course will be delivered in three sections: the first will be inductive, using data such as statistics and ethnography; the second will look at structural, systemic issues such as celibacy, clericalism and power; the final section of the course will be deductive, looking at what church is and what the people of God are called to be. The last section, notes Dr. Attridge, will look at Scripture, and theologically grounded teachings from Pope Francis and others. Each class will begin with the testimony of survivors.
"If we think of church as sacrament, with the moral responsibility to be the body of Christ, the presence of God in the world, ask yourself what it means when the Church, called to be an instrument of God's love, behaves in this way,"says Dr. Attridge. "We are talking about Church in a responsible, methodological way."
Dr. Dias agrees.
"This is a pervasive issue and Catholic universities have to address it, both because we have witnessed degrees of abdication within the church and because we are informing people who will be in ministry," he says.
---
Theology of Radical Evil and Suffering (SMT5610HS) is offered Tuesdays from 14:00-16:00 in the fall semester.
(Sexual) Abuse and the Catholic Church (SMJ3/6505HF) is offered staggered Saturdays from 9:00-13:00 in the fall semester.
Clubs are an essential part of the larger St. Michael's community, and bring students together from across the university. USMC alumnus Modele Kuforiji found community while a student at the University of Toronto through his involvement in clubs such as the Black Students Association:
Current students have an opportunity to learn about clubs on campus through the annual USMC Clubs Fair. This year's event will be divided into Day One and Day Two. Both events will take place online; contact SMCSUÂ for Zoom information in advance.
Rachel Ottenbreit is a St. Mike's alumna and former staff member, and is currently studying theology at the Pontifical University of the Holy Cross in Rome.
---
Doubling Our Joys and Halving Our Sorrows
In Italy, the lockdown began in March. Things closed fast, and although it felt like a total shutdown from the beginning, every week brought new restrictions. Parks, schools, churches, and businesses were closed; travel, group meetings, and "playing" (not ironic quotes: that's the word the ordinance used) were banned; we could leave our houses only for emergencies, and then alone and with a paper justifying what we were doing on the street. Jane Austen might have said we were "in the middle before we knew we'd begun," and Shakespeare that "there are more kinds of lockdown and quarantine, Horatio…"
The consequences of these closures are so varied. Surprisingly there were unexpected joys. Yes, although dolphins may or may not have returned to the canals of Venice (reports vary and I didn't see it myself), those canals are definitely clearer and wildlife have been exploring our cleaner, quieter world. Joys erupted on a personal level too. I got to watch my aunt's wedding in June and one of my best friend's this last week. I couldn't have flown home for either, so those live streams were pure, unexpected gifts.
In Diary of a Country Priest, Georges Bernanos writes that soldiers at the front cannot desert: "A chest is a chest when you get to the trenches. And one less counts!" That is, in the trenches you can literally take hits for others. Once you're there, whoever you are, you do whatever you can do because whatever you can do makes a difference.
This is not to say that I've taken many hits myself. I've been very fortunate to live with other people, good friends, in the middle of this. We have good WiFi and a garden we can go to for fresh air and exercise. And our university bent over backwards for us (even couriering library books we requested, as long as that was possible).
But being restricted earlier and more severely than other countries, missing more than one family member who planned to visit this spring, helping people pack up and go or find ways to stay because they couldn't leave, and grieving with close friends, many of them, who've lost family members and can't go home…yes, while there were unexpected joys, there has also been an expected sorrow.
I started checking in with friends back home in their own trenches. Between the people I wrote to and those who, reciprocally discovering the same idea, wrote to me, throughout this time I've been in touch with more old friends than any time before. Though officially isolated, I knew I wasn't alone, and I hope they did too. This has been another joy.
For me, as for many believers around the world, it was incredibly difficult to go without religious services—in my case, Mass and Confession. But it's also been incredibly moving to see Pope Francis doing everything he can so that we Catholics, we anyone, aren't alone. He really shouts it from the rooftops: we are not alone and we need never be. To remember him walking through Rome's tragically empty streets praying for all those suffering, and giving his hopeful, consoling "to the city and to the world" blessing still calls forth thankful tears. That's the front line, and I'm so thankful that he's there.
All in all there are so many blessings. It has become much more obvious that we're in this, in life, together. We don't need a pandemic to take hits for each other. We can double our joys and halve our sorrows together. In the middle of this mess, that's something to be grateful for.
---
Read other InsightOut posts.
Cianna Choo and Jessica Sorbara are this year's Orientation coordinators. Cianna is a 3rd-year student majoring in Neuroscience and Molecular Genetics and Microbiology, while Jessica is a 4th-year English and History major. They have been involved with Orientation throughout their time at St. Mike's and, as they say, "becoming a part of Orientation has undoubtedly been one the best decisions we've made throughout our time at UofT so far."
---
Welcoming the Class of 2024 Virtually
Welcoming incoming students to the St. Mike's campus and university life at UofT is always exciting and rewarding, but this year we are even more excited to be greeting students in a new, innovative way, adjusting to life amidst the COVID-19 pandemic.
Organizing a virtual Orientation for upwards of 1000 incoming students was definitely not something we expected when we started to plan our events in April, and we have had to adapt and reconstruct mostly all of our original plans. We have faced challenges of accessibility, social distancing guidelines, and scheduling with people located around the world. With the changing and complicated circumstances around us, we were constantly in a cycle of adjusting and re-imagining our plans for Orientation 2020. Because we are unable to have a traditional in-person Orientation we have had to think of fun events that would substitute for our usual elaborate on-campus activities. While changing plans and adapting to virtual methods of Orientation is extremely challenging, it has also allowed us to explore so many different delivery methods, activities and events that we would have never thought about before.
Something new and exciting this year has been the shift from Orientation being one week of amazing events and activities in September, just before school starts, to organizing an entire summer leading up to that week. Planning Orientation has been both a challenging and exciting process, trying to figure out ways to build the St. Mike's community with incoming students who have never been on campus before. With the transition to an online approach, we have had to find new ways to make sure students can feel—through their computer screens—the welcoming, positive energy that radiates throughout St. Mike's.
Throughout this summer the two of us, along with our amazing Orientation team, have had to find a way to create a virtual community; thankfully, we've managed to do that through our SMC Online Orientation page on Quercus and our various social media pages. Our SMC Online Orientation page is filled with modules introducing different programs, professors, clubs, events, and all aspects of life at SMC.
We have also been able to interact with students directly via our Summer Workshop Series—a new concept we are both so happy to have made possible this summer. Wanting to make sure the incoming class was prepared for their first year of university, we took a moment to reflect on our own first-year experiences and all the questions we had asked regarding university life. Our Orientation team then created and facilitated the Summer Workshop Series sessions, where we would share our own experiences and advice to help incoming students with their transition into university. We got the chance to host some amazing sessions, including ones offering ideas on how to get involved at St. Mike's, study and time management tips, ways to explore Toronto, and so many more!
Even though we have had to eliminate some of our traditional Orientation events, we were able to create such amazing aspects of Orientation we would have never thought about previously. We also began thinking about all the different ways we wanted students to get excited about Orientation before the week itself. We wanted to make sure this incoming class wasn't missing out on the sense of spirit that we have at St. Mike's, so we had to get creative. We have introduced many contests this summer on our social media pages to get students engaged—learning the Hoikity Choik, getting excited about bed races, and showing off SMC spirit! We have also been extremely lucky to work with an amazing group of leaders and marshals who, throughout the entire summer, have shown everyone how much SMC means to them. By facilitating events and creating videos about campus, TikToks, Instagram takeovers, and so much more, everyone on our Orientation team has shown the incoming students how amazing and welcoming the community is at St. Mike's.
Organizing a week of fun, informative events online was a completely new experience for the two of us, but it was something that got us to think about Orientation in a completely new way. With all the changes that have come our way, we are so excited to meet our incoming class and to see that SMC spirit—even if it is through our computer screens!
---
Read other InsightOut posts.
In the aftermath of the 2013 acquittal of George Zimmerman, the man responsible for the death of Black teenager Trayvon Martin, a hashtag began to circulate on Twitter: #BlackLivesMatter. In the years that followed, the hashtag has transformed from a rallying cry in response to police violence against Black people to a powerful movement for racial justice and equality around the world.
Starting in the Winter term, a journalist, scholar, and activist who has been deeply involved in the conversation about the movement in Canada will teach a high-level seminar on #BlackLivesMatter in the Book and Media Studies program at St. Michael's.
"To answer the question of the relationship between the movement and the media, it is necessary to answer a second question: do Black lives matter in the media?" #BlackLives and the Media course instructor Emilie Nicolas says. "That second question is the question that goes way before the creation of the [BLM] movement, which is very much the latest iteration of a human rights movement that goes back generations."
Providing this historical context for #BlackLivesMatter is an important goal for the course, which will also provide a critical perspective on the dynamics of power and the complicated interrelationships between the movement and the media environment in which it emerged. Because the media environment varies from country to country, Nicolas will also offer a comparative international perspective to help students grasp the nationally specific characteristics of the movement and its reception around the world. Though the hashtag first appeared in response to violence in the United States, it's important to remember that #BlackLivesMatter "is not just an American movement," she says.
As a columnist for Québécois newspaper Le Devoir and a regular contributor to national outlets such as CBC's Power & Politics and CTV's PowerPlay, Nicolas has spent years observing and participating in conversations about how the media covers stories about Black people—and how it can fix its coverage. She also "contributed to social movements and organized on behalf of victims of police brutality in Montreal," and several years ago helped head up a group that lobbied against Canadian media using blackface. This larger background in both journalism and organizing will fuel a course that provides an inside look at the dynamics of both media institutions and the movement for racial justice that sees media as a "battleground."
With guest speakers including both reporters and organizers, the course will also be responsive to breaking news, including the aftermath of the upcoming American election. "When we understand the relationship between anti-Black racism and the media better, we can understand the news better," Nicolas says.
#BlackLives and the Media continues a series of topical Book and Media Studies seminars that began in 2018 with Trump and the Media, a class taught by journalist and former New York Times editor Sam Tanenhaus. Last year, the series continued with #MeToo and the Media, which was jointly taught by Jessica Johnson of the Walrus and the late Anne Kingston, a senior writer and columnist for Maclean's.
"In its efforts to educate students in media literacy, the Book & Media Studies Program must engage the salient issues of the day, particularly those of social justice, media manipulation, and systemic racism in North American society," Interim Principal and Vice-President Mark McGowan says. "It is imperative that our students explore the engagement of #BlackLivesMatter and the media and I am delighted that St. Michael's College can provide a forum for this important conversation."
SMC300H1S #BlackLives and the Media will be taught on Fridays from 12 to 2 p.m. during the Winter 2021 term.
When the Office of the Dean of Students started developing an online orientation program early this summer in response to the pandemic, they had no idea how popular the program would become. Over 800 incoming St. Mike's students have enrolled in the program so far, over a hundred more than the average number of participants in Orientation Week on campus in recent years—and not only are they enrolling in greater numbers, but those who enroll are spending large amounts of time on the site as well, Campus Life Coordinator Emma Graham says.
The system recreates an essential part of campus life for incoming students in a time when it's not possible to gather in person, making it possible for participants to start experiencing the school's hallmark community in a safe way before the fall term begins.
When developing the online orientation system, Graham and her team of current students aimed to capture three essential content areas: informational content, providing incoming students with everything they need to know before starting their university careers; the physical space, so students will be able to properly orient themselves on campus when they visit; and community. While all three parts were essential to this year's orientation strategy, the last content in particular helps to account for the program's success with the incoming class.
Hosted on Quercus, the University of Toronto's online teaching and learning environment, St. Michael's online orientation comprises 12 modules spread over 48 pages. The content includes 37 videos featuring St. Michael's students and professors. St. Mike's student and Online Orientation Executive Natalie Barbuzzi took the lead in developing the informational content for the modules, which launched in early June.
"The modules were created to be as accessible as possible," Barbuzzi says, mentioning topics ranging from financial aid to mental health and student life. The goal was to create a "one-stop shop" for information to help new students make a successful transition into university, which includes information on ways students can get involved in clubs and other activities. The material will remain available on Quercus after the academic year starts, making it a resource new students can return to as their university careers develop.
Additionally, in conjunction with weekly Q&A sessions and international student webinars for new students offered by the Office of the Registrar, Orientation Coordinators and St. Michael's students Jessica Sorbara and Cianna Choo developed an itinerary of twice-weekly synchronous Summer Workshop sessions meant to offer opportunities for incoming students to connect with each other and foster community.
"We got the chance to host some amazing sessions with our incoming students about getting involved at SMC, international student experiences, study tips and time management, some insider tips on the best wasy to explore Toronto during this unusal time and more," Choo says. The workshops included how-tos on things like using public transit and talking to professors—essential, practical skills for any new student, but not ones they're likely to ask around about. "As a team, we all took a moment reflect on our own experiences in first year and tried to think of some things that we would have loved to know in advance of our first year at UofT," Sorbara says.
The final phase of Online Orientation will begin the first full week of September, when Orientation Week is traditionally scheduled. Divided into groups as they would be for an in-person orientation, new students will have the opportunity to get to know their new classmates while participating in a bevy of online events including movie nights, games, informational sessions, socials with students and faculty, virtual tours, and an online version of Kelly's Korner.
The connections students are making in advance of the fall term will continue after Orientation concludes: The Mentorship program will kick off with a special social event September 3, and a Clubs Fair will follow later in the month.
---
Students who still wish to register for St. Mike's Orientation 2020 can do so at www.stmikesorientation.com. Consult Fall 2020 for current updates on St. Michael's plans for the fall semester.
Dr. Stephanie Rutherford is an alumna of St. Michael's College (BA 1997) and is now an Associate Professor in the School of the Environment at Trent University. Her work is interdisciplinary, focusing on the intersections among the environmental humanities, animal studies, and cultural geography. She is the author or co-editor of three books that consider these themes, the most recent of which is Historical Animal Geographies (2018). She is currently writing a new book on the history of wolves in Canada for McGill-Queen's University Press. You can learn more about her work here.
---
Letting Go of the Treadmill of Productivity; Or How to Finish a Book in a Pandemic
The book was already late when the pandemic hit. Of course, being late is nothing new to most academics; we are often scrambling to meet—and missing—writing deadlines. Teaching and administrative work often take precedence during the term; bite-sized articles seem more doable over big projects.
But this was a big project that needed finishing. I've been working on this book about wolves for about eight years now. Eight years is a long time for any project; it starts to feel like it's strangling you. The funding has elapsed. People keep asking when the book is going to be done. I started to be called the wolf lady, and not just behind my back. It was time to move on.
Last year I decided it was a good idea to seek a book contract to impose a deadline since I couldn't seem to meet my own. It seemed like a smart thing to do—adding pressure from an outside source—as if the reason I hadn't completed the book was out of slothfulness instead of being pulled in a variety of academic and administrative directions. It's the curse of academia: you are never doing enough, publishing enough, or reading enough. It's a feeling bred in PhD programs that lasts throughout your career, if you let it. Shame is not only the purview of my Irish aunties; it's also the handmaiden of neoliberal academic life.
So, I got my contract and I had a June 2020 deadline. Then the pandemic hit. My 9-year old started school from home and in many ways that became my full-time job and my actual job began happening in smaller chunks and much later at night.
Of course, this has been the reality for many parents, and the effects can be quite gendered. For instance, there have already been a fair number of stories about how women academics have slowed their research output while men have sped theirs up during COVID. Guiliana Viglione in a Nature article tells us women are starting fewer new projects. Diane Peters in University Affairs writes that women's research has been "squeezed" by the pandemic. I have received invitations to complete three surveys meant to measure my own gendered lack of productivity, which have only succeeded in making me feel that the authors of these surveys are much more productive than I am. My fabled life of the mind has been replaced by the life of "Mom, can I have a snack"? So it goes.
But I have discovered, amid a fair amount of frustration, that I can work in new ways to accommodate our present reality. They aren't ideal; right now, I often write in short chunks, bookended by swims and bike rides with the best kid I know. And I'm lucky. I don't have to do this while worrying about my job, or my partner's job. It also helps that I have the security of tenure. My research can be put on hold in ways that more precarious faculty could never consider. Neoliberal academia once again.
But I've realized something that feels significant in my own understanding of the kind of academic life I want to lead. If my project was new, this approach wouldn't be tenable. It seems those eight years of researching and pondering might, in this strange time, be an advantage rather than a liability. Put differently, maybe it pays a little to be late (don't tell my mom) and engage in a kind slow scholarship, one that allows for a capacious openness to the kinds of ideas that might sometimes be missed when the treadmill of academic production has to be so very fast. At the very least it allows you to dig deep. In this way of thinking, instead of too long, eight years might seem like just about the right time, at least for me and at least with this project. The pandemic graced me with the ability to let go of the shame that goes with an obsessive emphasis on academic productivity, and embrace being present for myself and my family, as well as my work. In doing so, I learned to love those wolves again, which is really how this whole project started.
It turns out that letting go of that shame was perhaps just what I need to do. Just before writing this short reflection, I completed the draft of the book, late again but done this time. It feels great; it's time for someone else to worry about it. So now I'm going to go enjoy another swim with my kid, because as Rabbi Harold Kushner famously noted "No one ever said on their deathbed 'I wish I'd spent more time at the office'."
---
Read other InsightOut posts.
What does community look like in the face of a pandemic? For the Faculty of Theology at the University of St. Michael's College, community has meant professors digging deep into their own pockets and inviting others to join them to start an emergency fund for graduate students struggling with finances due to COVID-19.
To date, the fund has received more than $30,000 in donations from a small group of professors, staff and alumni and the university has offered to match up to $50,000.
When the pandemic began to take hold, the University of Toronto quickly established an emergency fund for students, but because the Faculty of Theology's degrees are issued by St. Michael's rather than UofT, graduate students studying at the faculty are not eligible for the UofT relief funding.
Having been graduate students themselves, however, Faculty professors Drs. Darren Dias and Michael Attridge recognized that their students might be facing any number of challenges, ranging from job loss—particularly tough for single students with no supplementary income—to additional expenses because travel restrictions kept them grounded in Toronto. International students, they note, are not eligible to receive CERB funding from the federal government.
"As soon as [Dr. Dias] reported that students were asking if any funding was available I knew creating assistance was the right thing to do," Dr. Attridge says.
The two professor chatted and then opened up the conversation to their colleagues. In the broader brainstorming session it was suggested that professors establish a fund to help students unable to help cover costs such as groceries, rent or other standard expenses.
St. Michael's President David Sylvester received the idea enthusiastically and took it one step further, proposing to match donations up to $50,000 from a University fund.
"The Faculty of Theology is in a position to generously fund many students in terms of tuition, but we do not cover day-to-day living expenses," Dr. Dias explains. "Graduate students often live close to the poverty line. Coronavirus would only make things worse."
Doctoral student Mariia Ivaniv agrees.
"It is a challenge for an international student to be alone in a foreign country, but to be alone in a foreign country during the world pandemic is….a huge struggle," says Ivaniv, who comes from Ukraine. "As a student in such a situation, I was happy to hear about [the] initiative… It shows [the professors'] desire not only to develop the big theological ideas but to practice Christian generosity.
"This kind gesture will help students to overcome a lot of challenges and feel protected and supported."
Another student, who preferred not to be identified, noted that Toronto is a very expensive city, offering as an example his rent of $1,000 a month for a basement apartment.
"Finances are probably the most difficult thing about being a PhD," says the student, who was forced to stay in Toronto for the summer, even though his work hours were reduced, due to conditions in his home country.
"Response has been great," says Ken Schnell, whose regular role is Advancement Manager of the annual fundraising campaign, but who is also overseeing this special project. After the initial donations from professors, the advancement office launched the next phase of the campaign and is reaching out to the wider community of alumni and partner organizations to invite them to contribute. "We are delighted by the generous response, to date."
"Our students tend to be shy about asking for any kind of help," says Emil Iruthayathas, the faculty's Student Services Officer, who is notifying students by email about the fund and how to apply.
Funding will be on a semester-by-semester basis and capped at $2,000 a semester per student. With the $32,000 already received and the matching amount from the university, the fund sits just shy of $65,000.
"Since we do not know how long the pandemic will last we want to ensure we can keep some money flowing to students for as long as possible," says Dr. Dias.
"This kind gesture will help students to overcome a lot of challenges and feel protected and supported," says Ivaniv.
For more information or to contribute to the Faculty of Theology Student Emergency Fund please contact Ken Schnell at ken.schnell@utoronto.ca or call 416-926-7281.
Anthony De Feo is the Programs Coordinator at the Faculty of Theology at the University of St. Michael's College. He began his time with the Faculty of Theology back in November of 2019, taking over for Catherine Mulroney. He graduated with his Honours B.A. in Religious Studies and Italian from McMaster University and his Master of Divinity degree from USMC. He lives in Stoney Creek, ON with his wife, Cristina, and their three-year-old daughter, Catarina.
---
Rethinking How We Do Things
Five a.m. alarm clock: I sulkily hit the snooze button and slowly roll out of bed, ready to begin my journey to the office in Toronto. The train leaves promptly at 7:20 a.m. from Aldershot station, about a 20-minute drive from my house in Stoney Creek. To make it to the train on time so I am in the office by 9 a.m., I leave the house no later than 6:45, providing time for a proper parking spot and to load up my PRESTO before the train leaves. Shower, get dressed, eat a quick breakfast, and out the door I go; then on the train to Union Station, where the second "adventure" of getting onto the TTC awaits. I get off at Bay Station and hit the Tim's on Wellesley to get my morning cup of coffee, then on my way to Alumni Hall. Emil is usually already hard at work, ready to greet me as I saunter past his office, stopping for a brief chat about the previous evenings' Leafs game or how neither of our children slept the night. The day usually starts with checking the many emails that came in overnight, from students asking about information on their courses and reaffirmations that they are on the right track. Diana comes in not too long after, and the three of us chat a bit before getting "lost" in our work; though, before long one of us would usually ask "Is it lunch time yet?" as we couldn't wait to go to our favourite lunch hot spot: EATALY! As you can imagine, the afternoons were a little harder to get through because of having eaten delicious food and especially after a bombolone (Italian doughnut). However, we got through the days easily with the help of student drop-ins, conversations with faculty, and many phone calls and emails being made.
Fast forward to mid-March. No longer being woken up by a 5 a.m. alarm to remind me I had to catch a train, the commute from Stoney Creek to Toronto turned into the commute from my bedroom to my "living room office." No longer worried about getting on a crowded GO train or TTC subway. The worry now was whether my internet would hold up for the Zoom appointments I had that day; or whether my three-year-old would make an appearance at our Faculty Council meeting. Face-to-face conversations with students turned into many back-and-forth emails; morning conversations between colleagues turned into many WhatsApp messages and frantic Zoom meetings to talk about what had to be done that week. It very soon became "the norm" and we had to adapt quickly to our new circumstances. Course planning in the lounge turned into strings of emails between me and TST, making sure we had the right course information for the upcoming academic year. Zoom became a normal way of communication between me and our students, meeting to plan for what courses they had to take in the Fall and Winter. Since the COVID pandemic has caused many to re-think how we do things, we as a Faculty of Theology have decided to run our Fall courses remotely, not yet knowing what the Winter term will hold. The hope is that we can return to some in-class learning, but only time will tell. For now, we will continue to forge ahead and are planning a virtual Welcome Day, many Zoom liturgies to come, and a possible online Convocation.
Only a handful of times does my daughter want to know what "papa is doing," or decides to peek her head into one of my student appointments. I have the benefit of not having to juggle working from home and taking care of my daughter at the same time because my wife has also been home since March; this has been a blessing in disguise. Though there have been challenges, it has been nice to be home with my family and be able to experience some of the things I would otherwise miss while away at work. We are lucky to be able to enjoy nice lunches together outside on our deck in the beautiful summer weather; It isn't EATALY, but it is perfetto!
---
Read other InsightOut posts.
InsightOut: Connective Threads
Emma Hambly is a communications coordinator at the University of St. Michael's College. She has a B.A. in English Literature and Classics from McGill University, and an M.A. in Literatures of Modernity from Ryerson University. In her spare time, she sews, makes collages, designs zines, writes comics, and looks for more hobbies.
---
Connective Threads
Push the needle through two layers of fabric, then loop the thread back through itself to make a neat little knot before continuing. It's a motion I've done thousands of times. But during quarantine it's taken on a new kind of meaning.
***
I'm lucky to be surrounded by very creative friends and family. It seems that most of them have taken the quarantine as an opportunity to take up old hobbies or delve further into their current projects.
One friend is writing again for the first time in years, and another is 52,000 words into her science-fiction novel. My mum is painting more frequently than she has since art school, and my dad is creating collages in the same sketchbook he left half-finished 20 years ago. My best friend is cross-stitching patterns with dainty florals and profanities. My partner is cooking and baking new recipes and continues to feed our temperamental sourdough starter.
As for me, I've been sewing. A lot.
Since quarantine started, I've been sewing gifts for friends and family and donations for strangers in need. I've hand-sewn 16 plushies, embroidered a beret, and made 60 face masks. Our small apartment is bursting at the seams with sewing supplies. My recent online purchases from small Canadian sellers include glass eyes, sheets of vegan leather, metallic felt, and a wonderfully soft faux fur called "minky." Right now, I'm working on a little bird for my aunt's birthday and a plague doctor doll because…well, I suppose that one doesn't need an explanation.
There's something enormously comforting about a simple task that gives you a sense of control during uncertain times. For me, sewing is a magical combination of enjoyable, relaxing, and creative, a form of self-expression that helps to counteract pandemic-era feelings of anxiety and powerlessness.
My mum, who is a talented seamstress, taught me how to hand-sew when I was six. And since then, the slow but sure process of turning a few pieces of fabric and some thread into a three-dimensional object with its own personality hasn't stopped enchanting me.
Quarantine may be filled with necessary constraints, but it has let me pursue my hobby unrestricted.
In the earlier days of the pandemic, I volunteered for Stitch4Corona, an initiative organized by U of T Engineering students to provide fabric masks to Torontonians in need of them, like seniors and the unhoused. With access to a sewing machine and basic skills, it felt like the least I could do. When I was able to expand my social bubble to include my parents, my mum offered to help.
Sitting at the dining room table on a rainy day, listening to the whir of the sewing machine, took me back to my childhood, watching my mum make my Halloween costumes. Year after year, she would create an impeccable, real version of whatever I had dreamed up: a furry tarantula with eight interconnected arms, a red rose with my face peeking out of the petals.
This time, though, we were working together. I sewed the fabric into its basic mask shape and stitched in the elastics. My mum gave each rectangle three neat pleats, and I finished the sewing, adding in the nose wires and leaving pockets for filters.
We switched, laughing, when we realized she had accidentally pleated all the masks so far upside-down, and I was much slower at topstitching. We found our rhythm and spent the afternoon turning a pile of fabric sheets, elastic, and wire into a thick stack of masks.
Before I could start my third round of sewing, Stitch4Corona announced that with COVID cases decreasing in the city, they were wrapping up their initiative. In the end, more than 600 volunteers sewed more than 14,000 masks.
I turned back to my lifelong hobby, sewing by hand.
When quarantine started, I felt caught up in the need to do some small thing to let my loved ones know I was thinking of them. So, I bought two pattern collections (32 designs in total), sent the images around to my friends and family, and asked them to pick their favourites. I'm about a third of the way through the list.
I'm worried about my grandmother's wellbeing and I haven't been able to spend quality time with her in months, but I'm glad to know she keeps the little raccoon I made her right next to her computer. My friends' faces lit up when they picked up their creations at our 6-feet-apart, masks-on barbecue.
It makes me happy to create something tangible for my friends and family when our connections these days are so digital. And I hope my silly plushies can bring them a smile in these strange, stressful days.
Time, effort, and connective threads. Put simply, sewing is the art of bringing things together. Sometimes, it can have that effect on people as well.
---
Read other InsightOut posts.
The University of St. Michael's College is preparing for a gradual, safe return to campus guided by the advice of public health authorities, UofT processes and protocols outlined in UTogether 2020: A Roadmap for the University of Toronto and within the framework of the following principles:
1. St. Michael's staff and faculty should work from home whenever possible, and campus offices will remain closed until further notice. Staff and faculty whose functions require their presence on campus will be provided approval by their department managers to work on campus based on capacity, need, public safety guidelines, and UofT policy.
2. Deans, directors and department managers (or their designates) are responsible for ensuring their staff and work spaces align with COVID-related protocols. This includes:
providing approval for, and tracking, employees and faculty who come into the office and coordinating efforts to ensure safety in spaces be shared by multiple departments
contacting Facilities to request replenishing of PPE and sanitization materials as required
following UofT protocols should one of their employees/faculty be diagnosed with COVID-19
 3. St. Michael's, like all UofT campuses, will follow the University of Toronto Policy on Non-Medical Masks or Face Coverings and draft guidelines. To support UofTs policy on non-medical masks, St. Michael's will provide staff, faculty and students with two reusable, non-medical masks. St. Michael's department managers will provide their employees with their two reusable, non-medical masks. St. Michael's employees will be responsible for cleaning their own masks, and providing their own face coverings if these are lost. 
As the fall semester approaches, the University of St. Michael's College is implementing cutting-edge measures—including some from front-line health care settings—to keep the campus safe for community members and visitors.
"Safety is of foremost importance when considering reopening—not just for staff and students, but for everyone that has access to USMC," says Michael Chow, Director of Facilities and Services at St. Mike's. Following public health guidelines and the University of Toronto, Chow and his team have implemented measures ranging from extensive cleaning strategies to high-tech virus-killing devices. The measures fall into three main categories: facilities, administrative measures, and personal protective equipment (PPE).
Facilities
Visitors to campus will notice a variety of newly installed safety measures this fall, including Plexiglass shields at key points including the Porter's Desk, Registrar's Office, and other areas where queues could create challenges for physical distancing. Classrooms and common areas will have less furniture and reduced capacities in order to make it easier for an appropriate distance to be maintained, and signage and stickers will help direct pedestrian traffic to keep people moving efficiently and safely through indoor spaces.
HVAC equipment will receive increased–efficiency filters wherever possible, as well as a more rigorous filter replacement schedule to ensure clean air throughout campus buildings. Twenty-five free-standing hand-sanitizer stations have been installed next to building entrances, high-traffic areas and entrances to larger classrooms, and wipe or spray disinfectants will be available for students to quickly clean off a desk or chair before they use it, as well. All washrooms are now stocked with paper towels, and Legionella testing has identified no issues with water on campus.
Administrative
"I think the most important change is about our cleaning strategies, for both common spaces and student spaces," Chow says. In line with UofT's tri-campus cleaning protocols, St. Mike's will conduct enhanced cleaning throughout all building spaces and student areas while also adding "a dedicated team of cleaners to do disinfecting and increase cleaning in high-touch areas—a minimum of twice a day for high-touch surfaces." Routine cleaning during normal workday hours as well as on nights and weekends will be enhanced through the use of new cleaning agents, which have been upgraded to a dual-purpose cleaner that both cleans and disinfects.
Hard at work keeping campus safe since the pandemic began, the Facilities and Housekeeping teams is going into the fall semester with new, high-tech tools. Chow says that his team adopted some of these after first seeing them used in hospital and long-term-care settings—the front lines in the fight against the virus.
These tools include a stand–alone UV light system, which staff are using to disinfect all residence rooms before new students move into them in September. The portable UV system is also intended for use in classrooms. A hospital-grade portable disinfectant misting system will also be employed on an as-needed basis, helping to disinfect places that are hard to reach using normal cleaning methods.
PPE
All Facilities & Services staff members have worn either reusable or disposable masks during their work since the pandemic began, with many of those coming from a generous donation of 2000 masks by a St. Michael's student in May. Now, as some staff and faculty return to campus this fall, two reusable masks will be provided to every student and employee. St. Michael's will follow the University of Toronto and the City of Toronto in requiring non-medical masks or face coverings to be worn inside buildings that are normally publicly accessible.
Anyone without one will be able to receive a single-use mask at the Porter's Desk, ensuring that all outside visitors and contractors will also be able to have access to masks while on the USMC campus. Signage posted throughout campus will provide visitors and community members with reminders of proper mask usage as well as principles of handwashing, correct hand sanitizer usage, and other important safety principles.
Behind all the safety measures being implemented on campus, Chow says, are the members of the Facilities and Housekeeping teams, whose tireless efforts have kept students, employees, and visitors safe throughout the pandemic. As he wrote for InsightOut, "Behind the scenes—and often unnoticed—the F&H staff have faced the challenges of the pandemic as essential staff and turned them into opportunities as guardians for the university."
"I think we're doing something right," Chow says. While the safety measures will help keep the St. Michael's campus safe this fall, he notes, it's almost just as important to communicate the changes to the campus community "to put everyone's minds at ease.
"We're not just sending everyone back to the same university they left," he says.
---
Consult Fall 2020 for current updates on St. Michael's plans for the fall semester.
"The west end of Carr Hall is a beautifully manicured area that sees very little foot traffic," Rendle says, so it was easy to reimagine the space with tables and fencing. The students-only space allows for robust social distancing at the outdoor tables, making it an ideal space for students to spend time together in a safe manner. It's also become an ideal spot for al fresco meals, studying quietly, or simply relaxing in the sun.
Since its introduction, the space has seen regular use on sunny days, giving students in residence and members of the larger Toronto community equal opportunity to enjoy St. Mike's "oasis in the city."
Fr. Alexander Laschuk, PhD is a priest of the Ukrainian Catholic Eparchy of Toronto. He is currently the Interim Executive Director of the Metropolitan Andrey Sheptytsky Institute in the Faculty of Theology, in addition to his responsibility as Judicial Vicar of the Toronto Regional Tribunal. He lives in Trinity-Bellwoods with his wife and daughter.
---
Finding Stillness in Chaos
I am a Catholic priest. Unlike most you know, I am married and have a six-year-old daughter (with number two on the way). Also unlike most priests you know, I do not spend much of my ministry in a parish. Instead, I live my priestly ministry in the curia, where I work as a canon lawyer. There are seven dioceses in Ontario for which I am responsible. Additionally, I seem to have a specific skill set—I fix problems. Sometimes those problems are in my own Eparchy, which extends from the Ontario border to the Atlantic. At other times my service is to the universal Church, which brings me to dioceses throughout the English-speaking world. My ministry means I am frequently away from home, which can add up to two or even three months in a year.
This all came to a crashing, screeching halt in March. I remember my last day in the office with my staff—we already were encouraging people to work from home. It was the feast of St. Joseph and there were zeppole on my desk. The State of Emergency was declared shortly thereafter, and we all began a brave new adventure.
In my case, this has meant being physically grounded—a real blessing in some ways as now I am home every day to put my daughter to bed. But it has also been chaos. When the Archdiocese moved to "remote work" except for essential staff it meant that in addition to my own job I suddenly had to keep 26 people busy. We were in the midst of opening a new tribunal office in the suburbs to remove the "physical distance" that, Pope Francis reminds us, prevents people from accessing the tribunal.
In our small Ukrainian Eparchy many parishes needed help applying for government support; I became the go-to guy with all these acronyms that soon became all too familiar: ROE, CERB, CEWS, and CEBA. At our parish in Trinity-Bellwoods, instead of hearing Easter confessions I became a videographer and learned far too much about live-streaming, while at my daughter's school, the online class sessions every morning and afternoon became the anchor of her (and our) day. I realized how lucky we were when I spoke to other kindergarten parents whose children would only have one (or no) session a week.
My wife, who suffers from difficult pregnancies, was often bed- or couch-ridden and was, as I termed her, a "quarantine professional" who never left the apartment except for medical appointments. The usual downtown comfort of the constant hum of people and traffic turned into silence, and often the only sounds were screams in the night from the growing number of people on the street and in the park with nowhere else to go. As bedtime not so quickly approached for my daughter, there would be the silent prayer to God: just one more hour, Lord. Get us there, peacefully if possible. When she'd finally go down it would be frantic work until I fell asleep to catch up on all those things left behind in the workday.
More than four months have passed. The world is awakening from its pandemic-induced slumber. We have set up a chapel in the parish archives where I celebrate mass with my wife and daughter. For my daughter's sixth birthday we ran around individual cakes for her party on Zoom. We're getting really good at making dinner as a family instead of constantly eating out. I've started a new job as Interim Executive Director at the Metropolitan Andrey Sheptytsky Institute here at USMC. I can't go into my office at Windle House and my predecessor can't move out. I've not been on an airplane in six months. Our new home has been delayed nearly a year. The parish has spent thousands on PPE. I overhear my daughter giving her friends Zoom advice. My car dashboard is covered in blue masks. My wife rejoices that we've almost run out of hotel shampoo.
This time has left me frequently thinking of Elijah, who we call Elias in the East. When he went to find the Lord God, the Voice was not in the earthquake, nor the fire, but in the light breeze (3 Kings 19). Here, in the unnatural silence of abandoned downtown, the Voice of God blows with the breeze across the abandoned storefronts and the tents in the park. I hope we can all find a moment to stop and hear it, finding stillness in this time of chaos.
---
Read other InsightOut posts.
Isabella Mckay is a senior student majoring in Book and Media Studies at the University of Toronto. Following her passions in marketing, communications, technology, and media, she has become the Vice President of TechXplore, the Director of Marketing of Data Science Toronto, and the Assistant Project Coordinator at the University of Toronto Faculty of Arts and Science Dean's Office. Mckay looks forward to applying her passions and work to innovate the future.
---
Love and Happiness as True Measures of Life
During the coronavirus pandemic, I have discovered that the principles of humanity, which are love, togetherness and health, exist as the ultimate purpose and meaning of life.
On January 27, 2020, the National Microbiology Lab in Winnipeg confirmed the first case of coronavirus in Toronto. Remembering the words of my mother to not fear and panic but be prepared and cautious in case of emergencies, I bought one of a few alcohol rub left at a pharmacy in Toronto. At my condo, I found one pack of 20 N95 masks for around 85 dollars with express shipping on Amazon. Although I could search for cheaper masks, future prices would likely increase, and then I might search longer to find no masks and sacrifice my health. I would work to recoup the price within hours; however, I would spend more time and energy to regain what was most important, my health. I purchased the N95 masks within three minutes.
When coronavirus cases rapidly increased after February 24, I had the proper procedures and supplies to calmly protect myself from the coronavirus while others began to panic. I still socialized with friends, studied at the libraries, and attended club events at the University of Toronto.
Then, the University of Toronto announced that, as of March 16, it would close, and move to online courses and examinations to limit coronavirus cases. I wore my N95 mask as I walked around the campus and a downtown Toronto that resembled an abandoned town devoid of energy and emotion.
Before the coronavirus pandemic, I huddled in a tight and quick one-way line of students to attend my classes on time. Now, I freely and slowly roamed past three students on my way to the library. I used to walk around for five minutes to find an empty library seat and to hear pencils and pens scratching on paper during midterm and final exam season; now, however, I found an empty seat and heard the hum of the air conditioner as soon as I walked into the library. I used to sit next to students who flipped through pages of homework, wrote mathematical equations and assignments, and coded programs. As I sat in one of the hundreds of empty seats, I remained two metres or more from other students because of my own preferences or because of tape placed between every two desks and in front of desks.
With the cancellation of on-campus classes and exams, I returned to my family home in Vancouver on March 21. Although the Canadian government did not require citizens to self-isolate on a domestic flight, I feared that someone might have coronavirus on the plane. I wanted to ensure that I had no symptoms and that I would not transmit the virus to family, especially my single mother and grandmother. At a young age, my father passed away. My mother and grandmother raised my siblings and me. If I transmitted the virus to my family, I would fail to mend my shredded heart.
Although I talked to my family and friends through my phone during isolation, I became an outsider who might have a disease that everyone feared. I yearned to be near my loved ones, especially my family who sacrificed their time and health to care for me. I did not want, and was not motivated by, my empty university scores and jobs, which for years I had desired most; instead, what I wanted and was motivated by was familial love and unity.
Once I left self-isolation, my family revealed that they struggled to obtain essential groceries and supplies. Before the coronavirus, my family and I might spend half an hour choosing organic and natural vegetables among full shelves. Now I wore ski goggles, plastic gloves and a N95 mask as I social distanced to purchase any supplies at a local grocery market.
Similar to food and supplies, before the coronavirus stole the simplest moments, I took daily and normal activities for granted in order to pursue my career and high marks. I carelessly walked, compared to now seeing someone and moving to the other side of the road. I carelessly talked to others, compared to now yelling over two metres to discuss the coronavirus lockdown. I carelessly socialized with friends compared to messaging them. I carelessly went anywhere to perform multiple activities compared to restricting myself to my home and grocery trips. Appreciating people and the simplest things are blessings of happiness. I am not measured by what I have, but who I am and how grateful I am to have what I have.
Once the lockdown ends, I will refuse to let fear control my life and I will experience the meaning of life: to be around loved ones and increase happiness activities. When will I get another chance, and who foresees the future?
The coronavirus pandemic has taught me how health is the most important quality and how everything else is minor, how people, and the smallest and simplest things, deserve appreciation, and how love and happiness are true life measurements. These essential human qualities are the purpose and goals of an amazing life and these human foundations will support the fight to defeat the coronavirus.
---
Read other InsightOut posts.
Martyn Jones is a content specialist in the Office of Communications. On a freelance basis, he also writes reported features, essays, and criticism for online and print outlets. Martyn and his wife Melanie's toddler, Fox Jonathan Jones, turns 18 months old on August 2.
---
The Difference Three Hours Makes
In the endless domestic present brought on by COVID-19, I sometimes find it difficult to remember that going to work once meant going in to work.
A few months ago, my wife and I would kiss our toddler goodbye, trudge through the snow to a bus stop, and wait to be carried into the city alongside thousands of fellow close-breathing commuters. It was far darker then, and both our bedtimes and alarms were earlier. In the mornings we'd wake the baby around 6:30 a.m., pass him back and forth to allow one another to get dressed and brush our teeth, and then hand him off to his grandparents around 8 a.m. for safekeeping for the day as we began our commute.
During my wife's maternity leave, I would often look down from my computer screen in my office to find a message from her that included a photo or video. These were digital records of Fox's progress: first words, first steps, first instances of bizarre behaviours that would become characteristic. When my wife returned to work, she would forward similar notes from her parents containing records of Fox's new experiences that we were both missing.
After work, we'd get home around 6 p.m., scramble to put Fox's dinner together, play with him if time allowed, and put him to bed by 7:30. Our total allotment of time with the boy was about three hours a day—most of it spent performing necessary tasks, and relatively little spent in reading, play, or exploration.
When remote work began for both of us in mid-March, we entered into a family bubble arrangement with my wife's parents, who continued to provide our toddler's primary care during the workday. For the last several months, we've worked with Fox always within hearing distance, either downstairs in our own home or in another room at his grandparents' house.
We are incredibly fortunate to be able to rely on our toddler's grandparents in this way. For so many younger families, the closure of childcare centres and schools forced parents to look after their children while also continuing to work full time. We were shielded from this grueling scenario. For us, the silver lining has made up almost the entire cloud.
Atul Gawande notes in his book Being Mortal that one of the major domestic shifts brought about by modernization is the move away from multigenerational homes. The past few months have given us glimpses of that abandoned paradigm: during a break between tasks, I can join Fox at the keyboard where his grandpa is preventing him from striking the keys too hard, or peel an orange while listening to the toddler perform his mimicry of reading out loud for his delighted grandma.
He is a wild and energetic boy; his arms already have a shape that evokes the naturally athletic teenager, and as they grow will gain mass while retaining their rough proportions. He occasionally gets away from his grandparents and pounds on our office door until it opens for him, at which point he might walk to my desk, look at me silently, throw back his head, and laugh. While he's interrupted his share of Teams meetings, my colleagues reassure me that his presence has always been welcome.
I have no truck with vulgar permutations of utilitarianism, the worst of which employ an actual calculus to determine the moral worth of an action, but I do find it useful to put a number to our experience: 270. This is a rough estimate of the number of hours my wife and I have gained back to spend with our boy during the portions of the day we would otherwise have spent commuting or having lunch at work. Our three-hour allotment has doubled for each workday, without even taking into account the random visits he pays us as we hunch over our computers.
Instead of receiving photos or videos through text or email, my mother-in-law can simply call me to come down, and I can be there to see my boy build a block tower or put on his own shoes. We haven't yet reached the point at which his long-term memories are able to take root in his mind, but I hope that he will carry this period of special nearness into the later parts of his childhood, and know without knowing that we were close by.
For all the uncertainty and hardship brought on by the pandemic, COVID-19 has also shown us how flexible the world can be when the heat of necessity causes it to bend. There will not be a return to an earlier status quo after the virus subsides or vaccines are developed: instead, a new world will emerge. I hope that our new arrangements will make future virtues of past necessities, and that it will be possible for more working parents to experience the difference three hours makes.
---
Read other InsightOut posts.
Dr. John L. McLaughlin, Interim Dean of the Faculty of Theology, is pleased to announce that Dr. Hilda P. Koster will be joining the Faculty of Theology as an associate professor in Ecotheology. Dr. Koster comes to St. Michael's from Minnesota's Concordia College, where she held joint appointments in Religion, Gender Studies and Environmental Studies.
"The addition of Dr. Koster to our Faculty underscores the importance of both ecological and feminist theology to the University of St. Michael's College," says Dr. McLaughlin. "She will carry forward the groundbreaking teaching and research of eco-theologians Fr. Stephen Dunn and Dr. Dennis O'Hara, as well as the important work in feminist theology conducted by professors such as Sr. Ellen Leonard and Sr. Mary Ellen Sheehan."
Dr. Koster will teach courses for the Faculty's three basic degree programs—the Master of Theological Studies, the Master of Divinity and the Master of Religion Education degrees—as well as teach and supervise graduate students through the Graduate Centre in the Toronto School of Theology. In the 2020-2021 academic year her courses will include Introduction to EcoTheology, Catholic Social Teaching, and a new course titled Ecofeminism, New Materialism and Ecological Theology.
She will also help shape the activities and certificate program of the Faculty's Elliott Allen Institute of Theology and Ecology (EAITE), which was established in 1991 to allow students to acquire a specialization in theology and ecology.
"The University of St. Michael's College has been a leader in ecological theology through the Elliott Allen Institute. It is a privilege and an honour to further this tradition of visionary ecotheological education and scholarship," says Dr. Koster. "My own work in ecological theology is done from an eco-feminist perspective. To me environmental and gender justice are interconnected."
Born in The Netherlands, Dr. Koster received her Bachelor of Arts and Master of Divinity degrees from The University of Groningen. After further study at Princeton Theological Seminary and the Candler School of Theology at Emory University in Atlanta, she earned her doctorate at the University of Chicago.
Dr. Koster has published articles and book chapters on eco-feminist theology, and edited two books on Theology and Climate Change. The book Planetary Solidarity: Global Women's Voices on Christian Theology and Climate Justice (Fortress, 2017), co-edited with Grace Ji-Sun Kim, gathers eco-feminist theological reflections on the intersection of gender and climate justice by feminist/womanist/mujerista theologians from both the minority and majority world. Together with Ernst Conradie, she published the T&T Handbook of Christian Theology and Climate Change (Bloomsbury, 2019) to create a dialogue between religion scholars, ethicists and theologians situated within a high carbon footprint context and those representing climate vulnerable communities in low carbon footprint world.
St. Michael's unique community owes much to the people who have worked at the College and contributed to its culture over many years. Employees who this year celebrate work anniversaries ranging from 5 to 30 years were honoured by the College with service awards.
Many of those honoured this year belong to Facilities & Services and the physical plant, including Steve Craig (10 years), Isabel Louro (15 years), and Irene Wiseman (15 years). These departments were among the few that remained largely on campus over the summer to provide essential services, focusing on health and safety.
Members of the Office of the Principal and the Registrar's Office include Jean Talman and Guillermo Mejia (both 30 years), representing decades of faithful service to St. Michael's students in sorting out everything from questions about program requirements to the logistics of convocation. Given the Office of the Registrar's fast transition to remote service delivery in response to COVID, it remains possible for even a veteran of 30 years in the department to experience something new at work.
The list of honorees also includes admired professors such as Christianity and Culture's Michael O'Connor (15 years), esteemed members of the Kelly Library such as Remi Pulwer (15 years), and staff and faculty from still other departments whose work continues to strengthen the bonds of St. Michael's community even in a time of physical isolation.
In addition to these figures who continue to serve, St. Michael's also honours two members of the community who have concluded their work for the school. Fr. Peter Galadza retired from his position as Director of the Sheptytsky Institute of Eastern Christian Studies this summer. In addition to decades of teaching and research at the institute, he oversaw its transition to St. Michael's from St. Paul's in Ottawa. Debra Matthews in the Office of the President concluded her career at St. Michael's this year as well after providing direct support to three presidents during her tenure. She has retired in order to spend time with another community: that of her children and grandchildren. St. Michael's wishes both Fr. Peter and Debra all the best in their next chapters.
Noel McFerran has worked as a librarian at the University of St. Michael's College since 1998. His current position is Theology and Rare Books Librarian.
---
"Be Right Back!"
I spent last Wednesday morning in the Kelly Library providing curbside pickup service to faculty and students. As a librarian, it was exciting for me to see the library taking further steps to provide library materials to patrons while maintaining the health and safety of everybody involved.
Since mid-March I've been working from home, keeping very busy responding to emails from faculty and students about their course work and research. Wednesday was one of my first times back inside the Kelly Library. The most important thing was to be trained in how to function in my regular work environment during a pandemic. I thought that I knew all about social distancing, wearing masks, and sanitizing hands—but it's so much more important in a workplace where there are other staff using the same desk and equipment. Just like in the supermarket, we're maintaining a one-way route in the library in order to reduce face-to-face encounters between staff.
Every day the Kelly Library receives a computer-generated list of books and DVDs which patrons have requested through the UofT Library Catalogue. One staff person looks for these items on the shelves. Most items are where they are meant to be, but occasionally we have to search for something which has wandered from its regular home. Items then get checked out to patrons. Right now all items are signed out until September 18, 2020.
Another Kelly staff person, working from home, sends personalized emails to patrons telling them that their books are ready to pick up. Sometimes patrons respond with special requests (e.g. "Can a friend get my books for me?").
At present patrons can pick up their requested items at the Kelly Library anytime Monday to Friday between 9:00 a.m. and 4:00 p.m. The pick-ups ebb and flow. I filled the low periods with other library work to keep myself busy.
The first encounter between a library patron and staff is through a glass wall where the patron shows their library card. (I had real difficulty reading the card through the glass, so I might need to make an appointment for an eye exam!) You can't really hear people on the other side of the glass, so we have various printed signs which communicate the most frequent things (like "Be right back").
Staff retrieve the patron's bag of books and place it on a table outside the library under the overhang. Even then there is reduced interaction between staff and patrons. Smiling doesn't mean so much when you're wearing a mask, so I tried to wave in a friendly way.
The response from faculty and students to the Kelly Library's curbside pickup service has been very positive. My colleague Risa de Rege, who has worked many shifts in the past week tells me, "People have been very grateful that we're offering curbside pickups, and are also respectful of our space and policies." In the first week, 76 patrons submitted requests for 141 items. As more people learn about the service and how easy it is to use, that number is likely to increase. So far, though, we've been able to respond quickly to requests.
Nobody wants the COVID pandemic to go on any longer than it has to. But for the present and near-future, the Kelly Library is developing solutions to continue to provide library service to our faculty and students. I love being a part of that, knowing that my work contributes in a small way to the academic success of others.
---
Read other InsightOut posts.
The Metropolitan Andrey Sheptytsky Institute (MASI) heads into the 2020-2021 academic year with new leadership and a new faculty position in Patristics.
Fr. Alexander M. Laschuk has been named Interim Executive Director of MASI following the retirement of Fr. Peter Galadza on June 30 of this year. Fr. Laschuk is a priest of the Ukrainian Catholic Eparchy of Toronto and Eastern Canada, and serves in numerous ministries, including as Judicial Vicar of Toronto's marriage tribunal. Until recently, he was also economos, or finance officer, of the Eparchy of Toronto and Eastern Canada. Fr. Laschuk has civil and ecclesiastical doctorates in canon law from Saint Paul University and the University of Ottawa. His research interests include ecclesiology, penal law, and procedural law and he regularly publishes in these areas in addition to canonical consultancy and advocacy work with dioceses and clients across North America.
Fr. Laschuk has regularly taught with the Sheptytsky Institute since 2010, and continues to teach in the Faculty of Canon Law at Saint Paul University, Ottawa, where he served as Interim Director of the Sheptytsky Institute in 2013-2014.
Dr. Sean Argondizza-Moberg has joined MASI on a one-year Contractually Limited Term Appointment as an Assistant Professor in Greek Patristics. Specializing in Christian asceticism in late antiquity, Dr. Argondizza-Moberg earned his doctorate at Catholic University of America's Center for the Study of Early Christianity. The position, located within the Sheptytsky Institute, is renewable to a maximum of three years. Dr. Argondizza-Moberg is currently working on a book on monasticism and classical culture.
"We are delighted to have both Fr. Laschuk and Dr. Argondizza-Moberg joining us," says Dr. John L. McLaughlin, Interim Dean of the Faculty of Theology. "Fr. Laschuk is a skilled academic who will offer strong leadership at MASI as it looks toward the future, while Dr. Argondizza-Moberg's work in Patristics will strengthen our offerings to students in this key field."
The Sheptytsky Institute is an autonomous academic unit of the Faculty of Theology of the University of St. Michael's College (USMC) in the University of Toronto (U of T). It specializes in Eastern Christian Studies, including the theology, spirituality, liturgy, history, and ecclesial polity of the Eastern Christian Churches, both Orthodox and Catholic. MASI students specialize in Eastern Christian studies within the basic-degree and graduate degree programs of St. Michael's College. All degrees are conjointly conferred by St. Michael's College and the University of Toronto.
Catherine Mulroney is a communications officer at the University of St. Michael's College. She is also a double alumna of St. Mike's, holding a B.A. in English and Mediaeval Studies and a Master of Divinity degree. That equals many hours in Kelly Library and many, many overdue fines.
---
Raising Our Voices
It began—as many of the best things do—with someone volunteering an absent colleague for a little extra work.
Our new St. Mike's blog, InsightOut, is the result of an after-hours conversation with Communications Director Laurie Morris and Theology prof Dr. Darren Dias on March 16, the last day we were all present on campus. Dr. Dias mentioned that his colleague, Dr. Michael Attridge, was self-quarantining at home after a research trip to Italy.
"It's a good story," Fr. Darren said. "You should ask Mike to write something for the website."
Then the wheels began to turn. While not one of us could predict just how the comings weeks and months would play out, we knew we were facing an extraordinary moment in the university's history. There would be value, we thought, in hearing each other's experiences in, and thoughts about, living through such a momentous period.
Four months later, we now have a pattern established of InsightOut blog posts running on the St. Mike's home page every Monday and Thursday. Each story, each opinion, is unique. And as the person privileged with soliciting and receiving submissions, I am humbled by the chance to be part of the process.
Graduate student Fr. Gustave Noel Ineza, O.P., for example, spoke about his childhood during the Rwandan genocide and urged us not forget the suffering of the broader world as we focus on local troubles.
Alumnus Dr. Christopher De Bono,Vice President of Mission, People and Ethics at Vancouver's Providence Health Care, wrote about how moving he found his neighbours' nightly ritual of banging pots and pans and making noise to celebrate the dedication of health care workers.
Interim Principal Dr. Mark McGowan, meanwhile, a professor of History and Celtic Studies, submitted a video explaining the typhus epidemic of 1847 in light of the current situation.
Professors have written about what their subject areas tell them about the pandemic, while students have talked what St. Mike's means to them. And alumni members like Patricia Dal Ben, along with her colleague John Kostoff, a member of St. Michael's Collegium, offered their professional wisdom on how families can keep a faith life alive when unable to get to Mass.
Some people have shyly offered to submit while others, when approached with a specific topic, agree with grudging good humour.
Coming posts will touch on the reality of working from home as a parent, how we are preparing for the coming academic year, and even how to get married during a pandemic. Pieces have ranged from moving to amusing.
Anyone who has worked through these past months will have experienced their colleagues in new ways. Zoom meetings reveal family photos or a glimpse of a partner or pet. A phone call might be interrupted by a delivery person at the door of what has become a home office.
For those of us working at St. Mike's, the blog has taught us about family, we've heard admissions from those who miss their colleagues, we now know about our officemates' hobbies, and we have gained insight into who we are as a community and what makes us unique. When we are at our best, it seems, we are closer to being family than colleagues.
But lest this sound like busy work or a grand vanity project, it's anything but. While we've gained insight into our colleagues, the blog's purpose is very much outreach. Having worked on planning various campus events, I know how people look to St. Mike's to keep them engaged with the world and continuing on a path of lifelong learning. And if we can't do that in person, some reflections and mini-online lectures are a sound alternative.
Parents of future students may come away from this blog reassured that not only are the people who'll be working with their children skilled, capable professionals, they are also decent and caring people.
Future students can read the blog and find out some of the cool work happening on campus, and look forward to engaging in the kinds of discussions that make university a once-in-a-lifetime experience.
And alumni can engage with InsightOut and know that their alma mater remains vibrant and in good hands.
One of the great ironies of this time of masks and social distancing is that through it we have been brought closer together. We now know more about each other and, more often than not, knowledge brings with it respect. We have learned to work together in new ways and have seen the value in teamwork.
As we approach the fall, this blog will begin to pivot toward other aspects of life at St. Mike's, looking ahead to a time when we can put the pandemic behind us.
If you are connected with St. Mike's and would like to participate in InsightOut, please send me an email to chat about a submission.
Having heard the stories of the St. Mike's community, I am confident we will head into the fall ready to take on pretty much anything. As the hashtag says, we really are all in this together.
---
Read other InsightOut posts.
Giancarlo Mazzanti is the Registrar and Director of Student Services at the University of St. Michael's College. Giancarlo is a graduate of the University of Toronto (St. Mike's) with an Honours B.A. in Political Science, and a B. Ed. from the Faculty of Education in 1985. He began his career in education at St. Michael's College School and has worked in student services for over 30 years.
Our Connection Is Just Fine
It's not like rumours weren't swirling about a possible move to a primarily online mode of delivering the services of the Registrar's Office and related Student Services. So it was with the better judgment of our team that we began preparations for what was beginning to look like the inevitable. It seemed like no time at all passed from those water cooler conversations with colleagues within the university community to when the email arrived from the Office of the President telling us that our offices were closing to in-person services. Academic advising meetings, learning strategist sessions, wellness appointments, and every other function and/or service would need to go online.
We received the call on the afternoon of March 17. Within minutes, Morteza was making sure e-tokens were good to go and that college staff in the various university offices were able to log in from home. Most were taken care of, but there were still a few to activate: no problem. Miranda, with Guillermo's and Philip's help, was making certain all students on the day's docket were either seen or given a new appointment, all while planning for graduation scholarships and any number of the other responsibilities within our office. Nawang was ensuring that bursaries were going to get into students' hands… yesterday! Next was getting ready for the hundreds of financial aid requests that would be submitted by our students, as well as the upcoming round of May admissions. Stephen was finalizing plans on how we were going to meet with future applicants, remotely, all while he and his wife were getting ready to deliver a future SMC student. Judy and Alex? Well, the newest members of our office were getting ready for the onslaught of student advising appointments which would fall on their shoulders as the various portfolios were being tended to. Hundreds of emails daily! Then, as the day turned into evening we packed our favourite mugs and our laptops and, with e-tokens in hand, we went home to our new offices!
All were confident as we prepared for remote delivery, even though the occasional nervous giggle could be heard. Gone were the commutes, the traffic, and the aggressive drivers. So was that horribly conspicuous dash to the only open seat on the train; everyone knows when you have designs on a seat in a subway train at 8:15 in the morning! Now it was simply a 12-second climb to the second-floor office, right next to the bathroom, and with a lovely view of the garden.
And so it was that practically overnight all university operations moved online, except for the staff in finance, the residence operation, and building services. They were our "hyflex" model pioneers. They were toughing it out on campus to make sure that USMC kept functioning and that students unable to get home had a room on campus, and that it was a safe space. The I.T. department stood on its collective head to make sure we had the hardware, software and in-servicing on the technology we had all dabbled in but which was not yet part of the daily menu. All of a sudden, Teams and Zoom were the plat du jour! And of course, the Communications team made sure there was an uninterrupted flow of information, essential to all parts of the community.
By the end of Day One of working from the home office, in whichever corner of the house we were assigned—or had earned over many years of squatting—many of the bugs had been worked out. It was quickly becoming business as usual for most, with the rest not far behind. Professionals who were accustomed to meeting in person were now looking at a screen with nothing more than a student's initials in a small circle. Whether discussing course selection, scholarships, or convocation, all meetings were now being conducted via telephone or in a Teams meeting. Different delivery models, same great advice and suggestions.
And how appreciative our students were during those early days of the new, even if only temporary, normal! Every email or call we received began with "sorry to bother you during this very busy time," and was often followed up with a lovely thank-you note.
Today, after hundreds of Teams or Zoom advising meetings, thousands of emails, dozens of website updates, countless online lectures and tutorials, governance meetings, a virtual Welcome Day for newly admitted students, two new Quercus courses to help transition our class of 2024, and hundreds of thousands of dollars in emergency financial aid to our students, it dawned on me. I confirmed for myself what I knew all along. The people! That is the ingredient that is making all the difference.
The people I met on campus were important to me during my undergrad years, decades ago, and I understand far more clearly how important that is today: the staff, faculty, and students of the university. In these "interesting" times, we know we can rely on each other. Whether teaching or making sure we are well positioned to tackle the financial pressures of the coming year or helping a student find a course that will fill a final breadth requirement, we know each member of our community continues to do their utmost to make things work for our students—and for each other. I am confident that is why we were all drawn to this place, our community. That is why we will be ready for the coming year. Yes, a simple electronic screen will not get in the way. Our connection in just fine.
---
Read other InsightOut posts.
Kelly Library patrons can once again hold physical books from the collection in their hands through a new curbside pickup service.  
To support the community's access to materials while also following public health guidelines, library staff can now accept requests from any patron with a valid UTORid through the UTL catalogue for select physical items in the collection that are not held in the Hathitrust Digital Library. These items are then made available for pickup in a safe and appropriately distanced manner.
"Curbside pickup of materials is an exciting move toward reinstatement of our services and in our ongoing effort to support students and faculty," Chief Librarian Sheril Hook says. "As we launch and evolve the service, the health and safety of our community is a top priority, with safety precautions implemented at each step of the borrowing process, following guidelines outlined by the University of Toronto Libraries and Toronto's public health authorities."
After they receive a pickup notice from library staff, patrons can visit to pick up materials between 9 a.m. and 4 p.m. Monday to Friday in front of the library. Visitors using the service will queue in a waiting area and then proceed to approach the window near the book return slot under the awning of the library, and boxes marked with tape on the ground will indicate where patrons should wait in order to maintain a safe physical distance. The library will not be open to visitors indoors, and all pickups will be handled outside. Patrons who cannot come in person can place a note in the catalogue request for their friends or family members to pick up materials for them.
The service makes available materials that have otherwise been inaccessible to patrons in any format during the pandemic. In addition to the physical items now available for curbside pickup, patrons can request a PDF scan of a single book chapter or journal article from the library's circulating collection not available through Hathitrust. Physical items being lent out will be due back by August 31, 2020, although this date may be updated as plans continue to change during closures.
The Kelly Library has made available full instructions for using the service, including health and safety guidelines and FAQs.  
The University of St. Michael's College is mourning the loss of Sr. Johanna D'Agostino, IBVM, who served the community in numerous ways over her long career.
Many will remember Sr. Johanna from her days as part of the Campus Ministry team, where she worked from 1985-1990. Before joining the ministry team she also served as Dean of Women at Loretto College, so she was a familiar face on campus.
From 2006 to 2012 she served as the representative of the university's founding women's orders on the Collegium, St. Michael's governing body. A Master of Religious Education graduate from the university's Faculty of Theology, she also acted as a field placement supervisor for the Faculty's Master of Divinity program.
"Johanna was a wonderful support and inventive member of the team," recalls Fr. James McConica, CSB, who was St. Michael's president when Sr. Johanna was in campus ministry. "It was she who made a success of the Parents' Day project I launched when I realized how many of our first-year intake were the first members of their families to attend university. But her contribution ranged far beyond that, into most areas of student activities and social life."
An article dated Oct. 16, 1986 in The Mike, St. Michael's student newspaper, announced that Sr. Johanna was moving from a part-time position to a full-time one, forming a new chaplaincy team with Fr. John Gaughan, CSB. The article noted that the campus ministry team was to provide the St. Michael's community with both religious and supportive programs, including a daily mass at 11:15 in the student chapel, a Sunday folk mass, evening and weekend retreats, private counselling and other supports. Sr. Johanna was also responsible for introducing what the article called "a relatively new programme," the Rite of Christian Initiation of Adults (RCIA), designed for adults seeking to enter the Catholic Church.
Sr. Johanna's career in education was impressive. She served as a teacher and a principal, and wrote textbooks on teaching at the elementary level. She worked as a primary education consultant, and taught in the Teacher Education program at Brock University. She was elected her order's Vicar General in 1999.
She left St. Michael's to take up a position at Catholic Charities of the Archdiocese of Toronto, offering workshops to parishes on pastoral skills. She rounded out her career as the Pastoral Assistant at Blessed Sacrament Parish in North Toronto.
A busy volunteer, Sr. Johanna lent a hand at the Canadian Red Cross, Development and Peace, and with her order's justice and peace work.
A private funeral will be held at Presentation Manor on Friday. A memorial mass will be held at a later date.
The St. Michael's community extends its sympathy to the Institute of the Blessed Virgin Mary on the loss of Sr. Johanna.
Hi. I'm Peter Mason, a first-year engineering student from the U.K. living in the Historic Houses. In the St. Mike's community, I've loved everything from talking to film assistants on their on-campus sets to just being close to my friends. From my love of travelling, I'm working on sustainability projects around Canada and the larger world, and supporting small Canadian businesses affected by COVID-19 by writing a children's book, working with thisbag.ca. Always smiling.
---
Forward.
Our quarantine. We're stuck at home, unable to travel freely and be together, but things are opening up soon. I'm from England, but I was in the GTA for quarantine until very recently, there for an extra three months, with a good friend from St. Mike's. Aside from adjusting, I spent time thinking about my extended stay, what's happened this past year and where my motivation has gone.
In my quarantine in Canada, I treated each day as its own, focusing on the super short term. I didn't know when flights would open up, and so it was best not to think about being 'isolated', 'stranded' or any of the above. And I didn't feel that way, but perhaps that's because I'm pretty used to adapting. With this attitude, I was able to take each day, and I felt happier. Not every day would be productive but I'd learn something and take that positive step into the next one. I also meditated more. I'm grateful for the memories I've made and the people who were by my side this year. Meditating helps set up my day for whatever could happen. It also helps gradually inch away at hard thoughts and choices rather than reacting to them once they hit you all at once.
I received genuine kindness from my friend's family during my extended stay in Canada, and this is a reflection of how I've felt throughout my time in Toronto so far. Unexpected, but I felt very welcomed and I can only be thankful. It was hard to say goodbye, but I know I'll see them again. At the airport, I took extensive care to be aware and clean. Yet, there was no one there! I started to think there were more staff than passengers. It was a very eerie, silent experience and, I pictured what the deserted airport looked like the last time I was here five months earlier. I remember a lengthy Starbucks queue. It felt as if I was part of a TV show and I was left alone in an airport.
In the fall semester, I fell a little bit into the annoying trap of saying I had a lot of work. I'm in that small bracket of engineering students at St. Mike's. Once I heard the same line from my roommate, I re-evaluated what I was saying. I began to balance classes, soccer and social activities in St. Mike's better, and in a different way to the winter semester. However, I kept the same mindset. My attitude going into university was to hope to enjoy what I was studying, make some friends and keep on helping people. If I was smiling, I'd be alright. I would be pretty flexible to dip my toes into new things and meet new people and looking back I think I can say I met some pretty motivated people. They've introduced me to Canada and its culture, and I've shared what I've known.
I like to think I've done my best to contribute back to it, and hope my actions and words have helped people this year. Yet, I didn't make it simple. For those who don't know me, I end up balancing a lot and taking too much on my plate. The reality dawned on me, and my friend's opinion was right. I couldn't study and get the grades to retain my scholarship, play for three soccer teams, follow my passions, and be a part of St. Mike's without burning out. I have those around me to thank. And for those of you I knew better, I miss your smiles.
As I look back, I do so looking forward. I remember how travelling used to be my goal, and I reminisce about St. Mike's dynamic and vibrant individuals. Yet, I realize I shouldn't wait, but keep making steps forwards. Whether that's sharing initiatives, listening and learning and supporting my friends, I'm not 100% sure what's ahead, but I'll be ready. If this can get us closer to a future where we are proud to see each other again, I'll keep trying.
For that future we are trying to chase, how do we try to define that? When Matthew McConaughey won an Academy Award for Best Actor in 2014, he spoke of his hero being himself in 10 years. He'd always look up to the future him, but never be his hero as he'd always be 10 years away. This is great on a personal level for moving forward. I couldn't have imagined my life being like this 10 years ago, but I'd be proud of the big moments and the small laughs. I hope we can together reflect on the progress we've made in a year, or in a decade. We're moving to Mars, we can produce more sustainable clothes, and we've reduced famines globally. We're not there yet by a long way, but let's appreciate our progress and look up to the community we will define together.
In the last few weeks, I read a lot, listened more and kept on learning. This helped me start my blogs on Medium and Vocal, and allowed me to grow. We've all grown, too. From the start of quarantine, I remember the social media shenanigans, sadness at missing basketball games, or waving a final goodbye. But look and think about what has happened since. My friends have made visors for fire stations, supported Black Lives Matters protests, and taken on leadership positions across so many different areas. We're tackling mental health issues among ourselves and preparing ourselves for when we return. I've chosen to better myself and share that with others. It is the confidence I've gained from being at St. Mike's this past year that I can use to make a longer lasting change, one that I couldn't have made before meeting everyone.
---
Read other InsightOut posts.
Jean-Olivier Richard is Assistant Professor, Teaching Stream, in the Christianity and Culture Program. A historian of science by training, his research and teaching interests include the relationship natural philosophy with Christianity with science in the early modern era, Jesuit history, environmental history, and the history of alchemy, astrology, and magic.
---
Night Sky and Quietude
On June 17, I decided to set up a tent in the backyard of my partner's parents, thereby adding a room to what was beginning to feel like a crowded house. My girlfriend and I brought mattresses, pillows, sleeping bags, and munchies. I also decided to install my Meade ETX 90, a reflecting telescope I had purchased a couple years ago and neglected to use since. I figured that on a clear night in Ottawa's suburbs, it would find better use than in dazzling Toronto.
Around 3 a.m., we woke up to a starry sky, with Vega and Arcturus above our heads and a handful of planets lined up within the narrow band of the Zodiac. In the south, majestic Jupiter lorded at its zenith in conjunction with Saturn. Red Mars was lagging further to the East, next to Neptune, invisible. The waning crescent Moon, with Venus by its side, had yet to rise. Over the next two hours, we turned the telescope to each of these celestial bodies, trying different lenses and observing with childlike excitement. My girlfriend saw, for the first time, Jupiter's four largest satellites—the same Galileo discovered with his spyglass in 1610—as well as hints of the giant's darker belts. Even more delightful, to both of us, were Saturn's rings, which we could see distinctly, like a pair of bright handles. Then, just before dawn, the ancient Moon's familiar wink was made unfamiliar. Next to its shadowed face, Venus was showing its crescent. At that point, our excitement had ceded place to a kind of contemplative wonder, mixed with serenity and sunlight. With our naked eyes, we had observed and experienced what astronomers of old described as the wheeling of the celestial spheres around Polaris, the axis of the world. It was a wakeful night well spent.
Over the next couple of days, my mind was busy pondering Plato's Timaeus, a speculative account of the creation the universe I teach in some of my Christianity and science courses. Therein Plato argues that the cosmos was made by the Demiurge, a divine, benevolent craftsman who ordered his materials mathematically and beautifully, in the likeness of eternal, unchanging forms. The Demiurge not only created the gods (including the planets) but also individual souls (each one tied to a guardian star), whose bodies He let the lesser deities shape from imperfect matter. Plato teaches that our souls, trapped as they are in their fleshy shells, tend to be confused and disorderly, having lost sight, from the moment of their birth, of the divine harmonies from whence they come. For Plato, contemplation of the wheeling stars—and by extension, the study of mathematical proportions—is the best way to quell our inner disturbances and to restore our quietude. Failing to do so is to risk losing clarity of mind, to condemn the soul to reincarnate in critters less suited for philosophy than human beings: birds, brutes, or—God forbid—fish!
For sure, contemplating the heavens was not a source of excitement for Plato in the way it can be to city dwellers today, but it was just as salutary. Plato's great insight was that education is transformative: we become what we study, and we must therefore be mindful of our intellectual diet. In trying times, when we feel trapped in our heads and in our houses, it pays to look up, and emulate the stars.
---
Read other InsightOut posts.
These last few months have not been easy, but St. Michael's student athlete Curtis Harvey has found a way to make a difference.
Countless students headed home when the university announced the cancellation of all in-person classes due to the COVID-19 outbreak on March 13; however, the fourth-year Varsity Blues men's hockey player stayed put in his Toronto apartment.
"I've been on my own for most of quarantine as my roommates moved back after the school year," said the industrial relations major from Keswick, Ont. "My mom took over my room in Keswick to stay somewhat isolated from my dad and sister."
Harvey's mother, Jayne, works at River Glen Nursing Home in Sutton, Ont., and like so many healthcare heroes, did her best to isolate herself from her family.
"It has been weird whenever I go home," added Harvey. "For the most part I stay outside but not being able to hug my family hasn't been easy."
Just when they were getting used to their new 'normal', the River Glen Nursing Home suffered a COVID-19 outbreak. Jayne and 30 of her coworkers moved into a nearby motel to fully isolate from their families.
Wanting to help and witnessing all of the generosity in the community, Harvey sprang into action. He enlisted the help of the Varsity Blues men's hockey team to raise money and provide his mom and her coworkers meals after their long shifts.
"I first pitched the idea when Coach [Ryan] Medel gave me a phone call after we heard about the delay to the start of the season," said Harvey. "He thought it was a great idea and said if there was anything he could do to help, he would. I sent a message in the team group chat explaining the situation and set up a GoFundMe page where they could make donations. My teammates and the staff were incredibly generous."
To date, Harvey and the men's hockey team have provided two meals to Jayne and her coworkers in Sutton, with a third on the way, thanks in large part to U of T assistant coach and former NHL'er Mike Zigomanis.
"I got the idea from the community. A lot of people and local shops have been donating supplies or meals to healthcare workers. I figured if I could make their day even 1% better, it would be worth it."
Harvey also credits his friend and current Ottawa Senator, Chris Tierney, for the great idea.
"Chris donated a weeks' worth of meals for nurses and I thought it was amazing."
Jayne is just one of many healthcare heroes who continues to fight this pandemic and Harvey couldn't be more proud of her.
"My mom is doing well and she just had her eighth negative test. It's been hard on her not being able to come home every night and have the support from our family. My dad's been great through this. He often will grab food from town and bring it to her for dinner. He'll sit by his car and they'll talk about the day and enjoy a meal together."
The burning question in everyone's mind is 'what will you do when this is all over'? For Harvey, he's excited to spend quality time with his family again.
"I know we are hoping to be able to go up to the cottage together at some point this summer. We just got it last fall so we've been chomping at the bit to get up there and utilize it."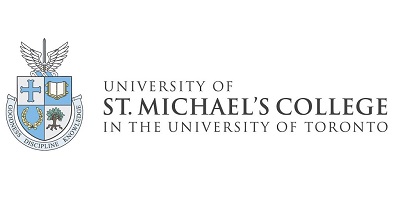 Convocation is a time not only for celebrating memories and friendships, but also the academic and extracurricular achievements of the graduating class. This year, almost 150 graduating St. Michael's students received medals and named awards. Celebrate their accomplishments with us as the Class of 2020 enters the St. Michael's alumni family.  
 
Graduation Awards by Application
 
 
The Principal's Medal Award 
In conjunction with the family of the late Professor Lawrence E. Lynch, the Principal's Medal was created in 1978 to recognize the almost lifelong association of Professor Lynch with St. Michael's College, and also to mark his 25th wedding anniversary. 
 Professor Lynch served as the College Principal from July 1976-June 1981. 
 The medal is given annually to a graduate who has made a distinctive contribution to life at the college and who upheld the practice of Catholicism proper to a university community. 
This year's recipient of the Principal's Medal is Rose Wang.  
 
The Marina Santin Award  
Sylvia and Raymon Santin, St. Mike's alumni, established the Marina Santin award in honour of their late daughter. During her time as a St Mike's Marina contributed significantly to the life of the College and to the University through her work as an Arts and Entertainment columnist for The Mike, staff photographer for The Newspaper, a Coordinator of the 1991 St. Michael's Orientation, and by her presence at and support of College and University events and programmes. 
 The Marina Santin Award is presented annually to a female graduate who has distinguished herself by an active and constructive involvement in the life of the college. Recipients exemplify the Christian ideals of joyful engagement in life, openness to others, service to the community, and responsible leadership. 
This year's recipient of the Marina Santin Award is Sasha Hellwig.  
 
The Sir Bertram Windle Graduate Scholarship 
The Sir Bertram Windle C.A Graduate Scholarship is awarded to a student with an excellent academic record who will be entering a liberal arts graduate program at the University of Toronto in the September following graduation. 
This year's recipient of the Sir Bertram Windle Graduate Scholarship is Isabel Armiento.  
 
The W.B. Dunphy Medal  
The W.B. Dunphy Medal was created in 1991 to honour Professor William Dunphy, who served as College Principal from 1981-1991. 
 Principal Dunphy was particularly concerned that university life should not be separate from the life of the wider community. 
 The medal is awarded annually to a graduate who has been most successful in combining excellent academic achievement with sustained commitment to volunteer service in the wider community. 
This year's recipient of the W.B. Dunphy Medal is Zara Ahmad.  
 
The Fr. Henry Carr, CSB Award  
The Father Henry Carr, CSB Award, named in honour of a Basilian father who helped shape this institution and who served as president and superior at St. Michael's from 1915 to 1925 is presented to a graduate who has made an outstanding contribution to the University of Toronto in athletics, academics, leadership, or student life. 
The recipient of this year's Father Henry Carr, CSB Award is Hodan Mohamud.  
 
The Fr. Robert Madden, CSB Leadership Awards 
Father Robert Madden was a much admired professor, chaplain and rector at St Mike's who served as the director of alumni affairs in his retirement. The Father Robert Madden Leadership Awards are presented to students who have made significant contributions to the University of St. Michael's College community by demonstrating leadership, cooperation, and solidarity in student-run organizations or community endeavours. 
The recipients of this year's Fr. Robert Madden, CSB Leadership Awards are:Â Â 
Anna Zappone 
James Pettem 
Julia Orsini 
Luke Bannon 
Almeera Khalid 
Vicente Constantino Kripka 
Sabrina Daniele 
 
The University of St. Michael's College Young Alumni Award 
The recipient of this year's University of St. Michael's College Young Alumni Award is Samuel Gearing.  
 
 
Graduation Awards by Merit and Program
 
 
The Alberto and Caroline Morgan Di Giovanni – Centro Scuola Scholarships  
Alberto Di Giovanni, 7T1 and his wife Caroline Morgan Di Giovanni, 7T0 have a long and close association with the University of St. Michael's College. They met here as students and have stayed involved as alumni. Three of their children (Annamaria, Carlo and Franca) as well as nieces and nephews have followed in their footsteps and graduated from St Mike's. Alberto and Caroline have endowed scholarships and an annual Dante lecture to demonstrate their appreciation for their experiences here and to encourage St Mike's graduates to develop life-long connections with their alma mater. 
 Four Alberto and Caroline Morgan Di Giovanni Scholarships are awarded each year to St. Michael's College students. Earlier this spring Di Giovanni scholarships were awarded to students participating in the Gilson Seminar in Faith and Ideas. 
Today we are recognizing Alberto and Caroline Morgan Di Giovanni Scholarships for graduating students who have achieved the top marks in Italian Studies and have demonstrated leadership and community spirit on the St. Michael's College campus; and in the community at large. 
The recipients of this year's Alberto and Caroline Morgan Di Giovanni – Centro Scuola Scholarships are Julia Volpe and David Adamiszyn.  
 
The Tommaso Serrao Award 
This award was established by the Family and Friends of Mr. Tommaso Serrao, who had a great love and passion for Italian literature. 
The award is presented to an outstanding graduate who has excelled in the study of Italian. 
The recipient of this year's Tommaso Serrao Award is Janet Marta.  
 
The Mercier-Knowlton Prize for Philosophy in Christianity & Culture 
While studying at St Michael's College, William Leo Knowlton, class of 1927, developed a deep love of philosophy that never left him. 
In 1999, he made a generous donation to St Michael's to establish an endowed lectureship in Philosophy and Theology. 
This gift also enabled the College to re-institute the Mercier Prize, which had been established in 1924 in honour of Cardinal Mercier and his work relative to the philosophy of St Thomas Aquinas. 
This award is given to the student with the highest CGPA in Philosophy and Christianity & Culture. 
The recipient of this year's Mercier-Knowlton Prize for Philosophy in Christianity & Culture is Sasha Hellwig.  
 
The James O'Brien 5T0 Book Award 
The James O'Brien Book Award was inspired by the memory of James O'Brien, St. Mike's Class of 1950. 
After graduating he remained an active alumnus of the College, serving on the USMC Senate for a number of years and on the Library Committee. 
His family established this award to honour his love of literature and to celebrate their continuing association with St. Mike's. 
The recipient of this year's James O'Brien 5T0 Book Award is Danielle Nassr.  
 
College Gold Medals
 
The College Gold Medals are awarded to graduating students with the highest cumulative grade point average in Arts, Science, and Commerce. 
The recipients of this year's College Gold Medals are:  
| | | |
| --- | --- | --- |
| Arts | Science | Commerce |
| Nathaniel Crocker | Laurestine Bradford | Anthony Adair |
 
College Silver Medals
 
College Silver Medals are awarded to all other graduating students who have a cumulative grade point average of at least 3.7.  
The recipients of this year's College Silver Medals are: 
Vinit Nirav 

Jogani

 

 

Julian A Takagi-Stewart  

Yufang Liu  

Zara Ahmad  

Gianni Vincent Pescetto  

Jijun Xiao  

Xiaowen Zhang  

Erica Alexis Venturo  

Haorui Zhang  

Heng Kan  

Kate Rose Jaworski Friesen  

Lazar Joksimovic  

Xinqi Shen  

Yuling Chen  

Zhuoran LI  

Shiqi Feng  

Yibin Zhao  

Sunsiya Wang  

Yu Guo  

Zeyang Zhang  

Christian John Tramontin  

Julia Francesca Volpe  

Shuting Jiang  

David Jan Adamiszyn  

Musa Talluzi  

Nicolas James Cicci  

Xueqian Ma  

Constantine Dean Gregory Kanargelidis  

Michael Sisti  

Jamie Evers Stalcup  

Shyam Mehta  

Xing Gao  

Christy Melody 

Simangon

 

 

Jiayi Shi  

Michelle Antoinette De Pol  

Timothy Chee Cheng Lui  

Zhengkai Fu  

Chenglan Huang  

Christian Michael Rostankovski  

David Frank Rhodes  

Ke Er Zhang  

Amelia Lois Leung  

Joseph Matthew Massabki  

Xin Yue Gao  

Katherine Schmidt  

Ming Yuan Zhao  

Nicole Joan Turner  

Yu Jia Yin  

Yue Li  

Alex Lee  

Du Wang  

Julia Passarelli  

Anna Aksenovich  

Daniel Kim  

Kuorosh Rezaei  

Ian Michael Cappellani  

Quanzhou Li  

Rebecca Kwiatkowski  

Yuxi Lin  

Ge Sun  

Janet Adele Marta  

Ankur Shiwakoti  

Chelsea Ann Marie Amos  

Gregor Neil McEdwards  

Junsheng

 Luo 

 

Xinran Huang  

Marina Samantha Salis  

Robert Newman  

Yi Wai Kwok  

Angela Wang  

Oswa Shafei  

Tianna Alexandra Damario  

Sara Eslam Pour  

Lara-Melodie B V Patry  

Sayeda Fatima Zahidi  

Yara Haitham El Bardisi  

Hallam James Willis  

Isabel Marie Rose Armiento  

Jason Kei-On Ho  

Jong-Hwan Joseph Lee  

Min Jin  

Rishikant Sharma  

Jeremy Boon Chinsen  

Rhonda Michelle Rathburn  

Simon Alexander Craig-Wright  

Jiayi Lu  

John Alexander Muir  

Oriana Irene Maurach Theo  

Ziying Zhuo  

Andres Felipe Medina Pineda  

Tiancheng Shi  

Xiaoqi Gao  

Tianhao Wu  

Zihan Yi
St. Michael's pulled out all the (virtual) stops on Thursday to honour three key leaders as they move on to new roles and responsibilities. More than 90 people gathered online to celebrate the careers—thus far—of Principal Randy Boyagoda, Theology Dean James Ginther and Fr. Peter Galadza, Director of the Metropolitan Andrey Sheptytsky Institute of Eastern Christian Studies (MASI).
Festivities began with a slideshow of each man in action on campus—Fr. Peter with students at Windle House, Dean Ginther presiding at convocation, and Principal Boyagoda in Rome with Gilson Seminar students—all set to the jazzy strains of Natalie and Nat King Cole's duet of "Unforgettable."
Then President David Sylvester kicked things off with a welcome to guests, who ranged from students and Collegium members to colleagues and family. Dr. Sylvester recalled his own welcome party two summers ago, bemoaning the fact that the assembled could not celebrate in person in the sunshine of Scollard Park, as he had been feted.
As the program unfolded, however, the inability to gather together did not stand in the way of heartfelt praise for each man. Dr. Ginther offered a tribute to Fr. Galadza, who is retiring from MASI, citing his "dogged commitment to academics," his "passion for Eastern Christian studies" and his deep faith.
The Dean recalled that even though the two men were doing doctoral studies at the same time at St. Mike's, it was only during the negotiations in 2017 to bring MASI from St. Paul's University in Ottawa to St. Michael's that they met, and Dr. Ginther expressed great admiration for Fr. Galadza's dedication to students, MASI and the Church.
In response, Fr. Galadza offered his thanks, and expressed his delight at finally being able to spend more time with Olenka, his wife of 41 years.
"God bless all of you," he said, and guests responded with a flurry of virtual toasts and clapping emojis.
Then Dr. Sylvester offered thanks to Dean Ginther for his service to the Faculty of Theology, noting that, as both men are mediaevalists, the former knew the latter's academic reputation long before the two met, given Dr. Ginther's profile as a scholar of Robert Grosseteste and his work in digital humanities.
Calling him a champion of the Faculty, the President cited the Dean's "tireless work" in renewing the graduate division of St. Michael's, citing three new hires as an exciting indication of things to come.
Dr. Ginther responded with thanks to faculty staff and his colleagues, and told those assembled how much he is looking forward to returning to the classroom after his year-long research leave.
"It's been 12 years" since he's had a leave, he noted.
This prompted another flurry of toasts and clapping icons.
Then it was Dr. Boyagoda's turn to be honoured. With some gentle teasing, the President noted that if he left anything out in his introduction "Randy would fill it in."
Dr. Sylvester thanked the outgoing Principal for his vision for St. Michael's, noting that he was at the forefront of the renewal of the university's programming and repetition, helping to restore St. Mike's to its place as the leader in Catholic education.
In his response, Dr. Boyagoda, who has been named Vice Dean, Undergraduate in the Faculty of Arts & Science at the University of Toronto, offered thanks to many people, and then concluded his remarks with an anecdote.
He had just been the basement of Elmsley Hall with a young colleague to seek out furniture for the office he will maintain at St. Mike's, as he will teaching the Gilson Seminar next year. The new employee who greeted him thought he was a student.
"I'm leaving here feeling young!" he proclaimed, and everyone offered a virtual toast.
Then came a round of comments from such notables as Collegium Chair Fr. Don McLeod, CSB, and Dr. Christopher Brittain, Dean of Divinity at Trinity College.
It was not the in-person party that anyone had imagined, but it was a heartfelt send-off, and the community wishes all three godspeed as they head off in new directions.
Andrew Selvam is currently the Acting Chaplaincy Teacher at St. Joseph CSS in Mississauga. He is also a science and religious studies teacher with the Dufferin-Peel Catholic District School Board. He is currently pursuing his Master of Religious Education degree at St. Michael's Faculty of Theology. He enjoys music, hanging out with friends and family, and travelling.
---
A Language of Love, Unity, and Joy
The day was March 12; I remember it clearly. I had just finished with our chaplaincy team meeting in the library when a student asked me if it was true…that they would be closing schools for three weeks because of COVID-19. I immediately went to my computer to confirm what I hoped wasn't true and, lo and behold, it was. We would be away from school for at least three weeks. Immediately the news cycle was flushed with what was becoming a worldwide pandemic and, as each given week passed, it seemed more and more likely that the school year would happen away from the school.
After March Break, it was a very slow waiting game. Retreats, social outreach programs, and student engagement activities would have to be put on hold. The way relational ministry would have to be delivered would look very much different. I had been reading all the emails from our school board offering all of the different platforms for learning, but I stood there for a moment and wondered "How do I connect with students?" From the beginning, it became a get-go of mine to make sure that, in as many ways as possible, I was going to make it feel as much as it could for students like we had never left. My first digital daily reflection went out on the feast day of the patron of our school, St. Joseph, more important than ever as the patron saint of families and the universal church. The Holy Spirit that I always felt travelling through a school would be called upon to help me figure out this new upper room. And that was just my motivation. I needed the Holy Spirit also to do the work of expanding this upper room, now neighbourhoods apart from each other and along a digital superhighway.
As each new day rolled out, each reflection and activity would focus more on refocusing our "new reality" into something positive, something to come alive through the Spirit. Meeting with students using videoconferencing applications made it as close to kids coming by the office as I could. Three-and-a-half months later, it has transformed into an opportunity for us to hear each other, talk about the struggles of the day, of the week and of the month, and offer support when needed. With the chaplaincy team back in full swing, I was ecstatic that, more than ever, kids were looking for ways to be engaged outside of the classroom. Each discussion we had and prayer we said felt like therapy for the mind and the soul, for the kids and for me.
But distance-learning causing frustrations wasn't the only thing on the minds of staff and students. The number of deaths of relatives of staff and students was on the rise, and I asked the Spirit to just give me the right words to say when I picked up the phone to offer my condolences and support in any way that I could. It also became apparent that many of our families had parents unable to work, raising the possibility of not being able to put food on the table. The St. Vincent de Paul society helped us out, as did our generous staff, to provide food and gift cards for our neediest families.
I have to say I had my reservations. I did not know what distance chaplaincy would look, but it has been more than enlightening. It has shifted me out of my comfort zone in a way only the Holy Spirit can, and moved me to find energy reserves I did not think I had. We had just celebrated Easter at the beginning of this pandemic, and we know that we are an Easter people called, as Christ did, to work to make anew. More than anything, though, we have been called to be a Pentecost people—gathered together, filled with our blessed gifts, so that people outside our Upper Room can hear us speak in a language that they could understand—a language of love, unity, and joy.
---
Read other InsightOut posts.
June 24, 2020
The University of St. Michael's College and The University of Toronto Faculty of Arts & Science are pleased to announce that astrophysicist Dr. Adam Hincks, S.J., will be the inaugural holder of the Sutton Family Chair in Science, Christianity and Cultures. The position, jointly supported by Arts & Science and an endowment to St. Michael's from alumni members Dr. Marilyn and Thomas Sutton, will make a significant contribution to the body of scholarship on the intersection of these three key fields.
Alumni and generous donors to St. Michael's, the Suttons have long envisioned a position dedicated to examining how Christianity, science and cultures interact and intertwine.
"Marilyn and I are pleased to make this gift of gratitude in support of the distinctive partnership of USMC (St. Michael's) and U of T. Our education in the Humanities at USMC and Math and Physics at UofT gave us a strong foundation for further education and our professions," says Mr. Sutton.
The Suttons have found in their own studies that exciting knowledge is found in the spaces between disciplines. The Sutton Family Chair will offer a distinctive opportunity to advance such understanding.
"The inquiries of Science, Christianity and Cultures are informed by intersecting strands of scholarship. This Chair will provide a locus for focused study of those intersections and facilitate the development of new knowledge," Dr. Sutton says.
Dr. Hincks specializes in physical cosmology, which studies the evolution and overall structure of the universe. In 2004, he completed a B.Sc. in physics and astrophysics from U of T, while also earning the St. Michael's College Gold Medal for the highest cumulative GPA in sciences for a graduating student. In 2009 he earned a Ph.D. in physics from Princeton University and then entered the Jesuit novitiate in Montréal. After pronouncing vows in 2011, he pursued philosophical studies at Toronto's Regis College and later did a Bachelor of Sacred Theology at Rome's Pontifical Gregorian University. Between these studies, from 2013 to 2015, he was a postdoctoral research fellow at the University of British Columbia. Most recently he has been completing a Master of Theology and Licentiate in Sacred Theology at Regis College. He was ordained to the priesthood in 2019.
"As an alumnus of St. Mike's at the University of Toronto, where I did the undergraduate Astronomy and Physics specialist programme, I'm proud that my alma mater has created this creative position, and I'm delighted to be taking it up," he says.
Among his various academic affiliations he is an associate scholar of the Vatican Observatory, while his research includes work with the Atacama Cosmology Telescope and the upcoming Simons Observatory, both located in Northern Chile, that are designed to answer fundamental questions about the history and structure of the Universe. In the past, he has also worked on the Canadian Hydrogen Intensity Mapping Experiment in British Columbia's Okanagan Valley.
"I'm looking forward to continuing my scientific research in a context that also allows me to examine how it enters into conversation with Christianity and culture, both in the classroom and as a secondary research area," Dr. Hincks explains.
"Dr. Hincks is a stellar addition to a growing group of very fine core faculty at St. Michael's," says Dr. Sylvester. "He reflects the caliber of research and teaching excellence St. Michael's is providing to all University of Toronto students. Dr. Hincks's work—especially in studying the interrelationships of Science and Christianity and their relationships to a variety of cultures—disproves the frequent assumption that science and religion have nothing positive to gain from encountering each other. We are very glad to welcome him home to St. Michael's."
Dr. Melanie Woodin, Dean of U of T's Faculty of Arts & Science, agrees.
"The establishment of the Sutton Family Chair will advance research and teaching in multi-disciplinary ways that attest to the breadth and depth of the scholarship and learning that takes place in the Faculty of Arts and Science," Dr. Woodin says. "I am delighted to recognize the generosity of U of T alumni and longtime supporters Tom and Marilyn Sutton. Their investment in this co-located Chair affirms the importance of creative and meaningful collaborations between the Faculty and one of its valued federated colleges, St. Michael's."
Dr. Hincks will begin his four-year appointment on July 1, 2020. The David A. Dunlap Department of Astronomy and Astrophysics will host Adam's graduate appointment in the University of Toronto. In addition to teaching courses for the Department and also for the Christianity and Culture program sponsored by St. Michael's College for students in the Faculty of Arts and Science, Adam will develop a course to be offered jointly for students in both programs, related to religion and science, in the time ahead.
Marilyn and Tom Sutton are graduates from St. Michael's class of 1965. Marilyn graduated with a B.A. in English and French, completed a Phd at Claremont Graduate University and is Professor of English (Emerita) at California State University, Dominguez Hills. Tom graduated with a B.Sc. in Mathematics and Physics and is the retired chairman and CEO of Pacific Life Insurance Company.
Jessica Barr is the University Archivist and Records Manager for the University of St. Michael's College. She is a graduate of the University of Toronto (New College 0T9, Faculty of Information 1T1), and spent much of her time as a student studying in the John M. Kelly College Library. Not much has changed, except her desk's location in the library.
---
Archiving St. Mike's in Quarantine
The University of St. Michael's College Archives is tucked in a corner of the third floor of the John M. Kelly Library. The Archives preserves the official records of the University, including records from the offices of the President, Principal, Faculty of Theology, Pontifical Institute of Mediaeval Studies, and Continuing Education program. We also have papers from faculty, records about some alumni, student publications, and an extensive collection of photographs. More recently, I've written a survey to capture the experiences of our community during the COVID-19 pandemic (but more on that later).
Much of my time includes hands-on work with the paper records that contain the history of St. Michael's College: I arrange transfers of records from donors, I make sure the archival materials are properly housed so they can withstand many of the tests of time (including damage from light, pests, or mould), and I create digital inventories with written descriptions of the materials so they can be accessed by researchers. I also respond to reference requests from researchers near and far—some are looking for information on alumni who attended St. Michael's, some are conducting academic research using papers written by faculty, and some are simply interested in our history as an academic institution.
Since mid-March, however, I have been working remotely, like many of my St. Michael's colleagues. So how do I archive materials without physical access to the archives? With the help of the IT departments at St. Mike's and the University of Toronto, I have been able to maintain access to my network drives and my digital records. These records include my digital inventories of the collections held in the archives and more than 1500 digitized photographs. This means I can continue to respond to many reference questions, including a recent query about the date the clock was added to the Elmsley Hall tower. (It was 2005, in case you are wondering.) I can also update inventories and spreadsheets to make them more accessible for future users, or upload them to the website; update policies and procedures; coordinate with colleagues on questions related to records management; finally clean up my hard drive; and convert already digitized materials to more usable file formats.
During this time of quarantine and pandemic, I have been wondering how the archives can preserve this point in history. I find myself asking: What do I wish we knew about the 1918 pandemic at St. Michael's? What was that period like for our students, staff, faculty, and alumni? We are able to gather some information from administrative records and yearbooks, but we don't have very many first-hand accounts. In response, I have been actively archiving the digital records created by the administration over the past three months, including public emails and the St. Michael's website. In an attempt to gather eyewitness accounts of the COVID-19 pandemic, I have also written a survey to send to our community, with the goal of capturing information about our thoughts, feelings, and experiences. In the future, researchers will be able to access these answers to learn what life was like for us during this particular moment.
We invite you to submit your own answers to the survey, and any photographs that capture this moment: https://stmikes.utoronto.ca/usmc-archives-and-covid-19/
I've copied examples of my own answers below:
Name: Jessica
What is your current location: My kitchen table, Pickering, Ontario
How are you connected to St. Michael's College? Staff
How have you, your family, and community been impacted by the COVID-19 pandemic? I have been working remotely since March 12th. A few immediate family members were temporarily laid off from work, but the rest have been working remotely. We have all, thankfully, remained healthy. Many of my neighbours have been home, so we see a lot more people on walks now.
Share your experience with teaching, learning, or working remotely: I was able to begin working remotely very early on, thanks to previously-set-up off-site network access, and troubleshooting with our IT teams. Transitioning to Zoom or Microsoft Teams meetings was a bit of a challenge, since not all colleagues immediately had access to a camera or microphone. After a couple of weeks, though, we all got into a "normal" swing of things. I have really enjoyed meeting the pets and children of colleagues via web meetings.
What about your routine has changed? My gym is closed, but is offering Zoom classes to keep active. I just noticed that my bus line to get to the GO station has been shut down due to lack of ridership, so that will be a challenge when we're cleared to physically go back into work. Beyond that, I've been reading a lot of cookbooks and testing out a lot of new recipes. Luckily, I have family nearby, so I can deliver some treats to nearby porches. I would normally have a day each month to visit with my father (who lives about six hours away), but we haven't been able to travel since February.
For more information about the University of St. Michael's College Archives, please check out this link: https://discoverarchives.library.utoronto.ca/index.php/university-of-st-michaels-college-archives
Please email me you have any questions for the archivist: usmc.archives@utoronto.ca
And, if you're interested in seeing digitized copies of historical St. Michael's yearbooks, you'll find some here: https://archive.org/details/usmichaelscollege
---
Read other InsightOut posts.
Luis Filipe graduated in 2006 with an Honours BA in History and Linguistics, and then completed a Bachelor of Education degree at OISE in 2008. He has been teaching for 12 years in the Toronto District School Board, the last three at Bloor Collegiate Institute as Department Head of Social Science, where he teaches law and history, and coaches girls' soccer. He is also the president of the Toronto History, Humanities, and Social Science Subject Council.
---
A Father's Inspiration
Navigating life through the new normal of social isolation and distance from family and friends has been challenging. In many ways my relationship with the world is linked to my father. The places and people I know all circle back to him. No place better exemplifies this than the University of St. Michael's College.
My family is made up of a different kind of alumni. My father, Manuel Filipe, started working at St. Mike's in 1975, eight years before I was born, first as a night caretaker, and then later as Senior Supervisor of Facilities & Services. In those early days he worked alongside my great-uncles and aunts—the patriarchs and matriarchs of our family—who arrived in Canada with the first wave of Portuguese immigration in the 1950s. So while I was the first in my family to attend as a student, I was the third generation to be a part of the SMC community.
As a child, I would visit St. Mike's regularly with my father. Our weekends were bookended by trips to lock up Carr and Alumni Halls, shut off the lights in Brennan Lounge, and close the Elmsley and Alumni parking lots. Nights would end with a walk together to Dufferin station, where we awaited my mom's return from work at St. Mike's, or carrying me to bed after I inevitably fell asleep on the drive home when we picked her up directly. The college was where I watched my father play table tennis tournaments; where I spent March Break changing batteries and reprogramming electronic residence locks with him; accepting rosebud chocolates from the wonderful Mrs. Lee in Carr Hall when he wasn't looking; and organizing keys and envelopes before the start of each school year. Like any home, the college also bore witness to more painful memories, like when, on my first day as an SMC student, I approached my proud father on the third floor of Alumni Hall to share the news that his father, my grandfather, had died earlier that morning in Portugal. All these experiences are the landscape of my life.
So much of what I know about my father as a person is shaped by his relationship to his work at the college. My father doesn't have many friends outside of its buildings; he doesn't go out or really have any hobbies. His role at St. Mike's was an inextricable part of his identity. He is proud of the work he did each day and proud of the life it provided us. It gave him a chance to serve a community, and Catholic faith, he cared about deeply. As I grew older, and my father's academic expectations came into greater focus, the relationship I had with my father and the college helped to make me feel at home on campus, as a student carrying the weight of my entire family's academic expectations. It's easy to see yourself belonging in an institution when you have already been in its buildings.
My father has been retired from St. Mike's for 11 years now, but that relationship remains an influence in our lives, as father and son. Almost two years ago I also became a father, when my son Mateo was born. I have thought a lot about the relationships my son will forge through me, the way I did with my father. Before the pandemic, my son regularly visited me at Bloor Collegiate Institute, where I teach, interacting with staff and students alike. In those exchanges I caught myself thinking back to those early days at St. Mike's, where I was carried around campus by my father, meeting the Professor Ann Dooleys and Father Maddens of the world. I wonder whose names my son will remember, and what memories will linger for him.
So while there is some physical separation between us today, because of social distancing, our experiences and memories remain connected, and centred on the college. I'm looking forward to visiting St. Mike's some day again soon with my father, but this time with his grandson in tow, watching the two of them share spaces he and I did so many times before. And maybe after this is all over, our family's presence, and my father's connection to St. Mike's, will grow by another generation.
---
Read other InsightOut posts.
Ask.smc@utoronto.ca offers a single point of access for student to find the help they need
From academic advising to assistance with financial aid, accessibility needs and career planning, the Office of the Registrar and Student Services provides essential help to students in all stages of their St. Mike's journey. Although the physical office has been closed since mid-March in response to the COVID-19 pandemic, the Student Services team continues to provide timely, crucial support to St. Mike's students online, and the team is optimizing its services for remote delivery this fall as well.
The effort on the part of the office to optimize online service delivery for St. Michael's students in a matter of days "is truly something I have never witnessed before," says St. Michael's Registrar Giancarlo Mazzanti.
"Advisors have stepped up to deal with the very significant increase in student inquiries, while working at putting into a virtual format everything that students have come to expect of the Registrar's Office and Student Services," Mazzanti says. "The university has made a commitment to the continuation and expansion of Student Services to be certain that all students will have the advising and services that have become synonymous with the student-centered St. Michael's approach."
During this unique time, a single point of access has made it easier for students to find the help they need: ask.smc@utoronto.ca. Students can email this account to get in touch with an advisor directly, and to get connected with a variety of ongoing services.
Academic Advising is a primary focus of the office. During one-on-one sessions, advisors provide assistance with registration, course selection, program selection and scheduling. In addition, advisors can provide students with guidance regarding workloads relative to other aspect of their student life, and help provide clarity on options for financial aid, some of which are available directly through the University of Toronto.
Nicole LeBlanc MSW, RSW has been the Wellness Counsellor at St. Michael's since the fall of 2016. All students and residents of St. Michael's are welcome to set up an online half-hour counseling appointment with her by email: nicolem.leblanc@utoronto.ca. Other wellness resources can also be found through St. Michael's Student Services under the Wellness Counsellor tab.
Dr. Andrea Graham and Julia Andrews are the Academic Success Learning Strategists at St. Michael's, and they support students in all areas of learning and academic performance. Graham and Andrews are available to help students discover their best ways of learning, adapt to university expectations, increase their efficiency, identify and pursue their goals, improve their work, and get the most out of their academic learning experience. Appointments with each can be set up through ask.smc@utoronto.ca, and additional resources for academic success are available through University of Toronto Student Life.
Accessibility Services at the University of Toronto can help students with temporary and permanent accessibility needs receive necessary academic accommodations. St. Michael's accessibility advisor can be reached through ask.smc@utoronto.ca, and more information about registering for services is available through University of Toronto Student Life.
It's no secret that writing at the university level can be a challenge, especially for new students. That's why the Writing Centre at St. Michael's continues to offer one-on-one appointments for students looking for guidance on all aspects of the writing process, from researching and outlining to drafting and editing.
Support for students also includes help with the period that follows graduation. This is where St. Michael's Career Educator Husna Arif comes in: she helps students with exploring career options, applications for grad school, upgrading job search skills, conducting mock interview, learning about employment opportunities, and making plans for after graduation. As with the Office of the Registrar's other services, digital appointments with Husna can be set up through ask.smc@utoronto.ca.
As these services continue being offered digitally through the summer, Mazzanti says remote service is being optimized for the Fall term as well. "We have doubled the number of front-line advisors available to answer student inquiries as well as adding resource to the financial aid portfolio, in personnel and funds," he says. Regular services offered during the Fall and Winter terms such as the Math and Computer Science Success Centres will be available remotely, too.
Many students will also be making their transition to university during this uncertain time, and the Office of the Registrar and Student Services team is already working hard to make the move as seamless as possible. "We have over 20 events planned over the summer to facilitate the student transition to university," Mazzanti says, including "welcome events, course planning and selection and other events that will allow students to actively participate, collaborate and meet with our advising team."
Dr. Darren Dias teaches in St. Michael's Faculty of Theology, specializing in Trinity, Religious Diversity, and teaching methods. He is currently working of a SSHRC funded project with colleagues Gilles Routhier (Laval) and Michael Attridge (St Michael's) entitled: "One Canada, Two Catholicisms: Divergent Evolutions in the Catholic Church in Quebec And Ontario, 1965–1985."
---
When the Monastic Cell Meets a Zoom Meeting
When someone enters a religious order or institute for consecrated life they begin with the novitiate. Monastic orders like the Benedictines, Cistercians, and Trappists, mendicant orders like the Franciscans, Dominicans, and Carmelites, or apostolic congregations like the Basilians, Sisters of St Joseph and the Lorettos—everyone begins in the novitiate. This is an intense period of no less then twelve months when the novice is removed from his or her normal life and confined to the novitiate community. The novice leaves behind his or her job, or studies, and the comfort of one's usual network of relationships, and enters into something new. One is suddenly disconnected and inserted into a foreign reality. Novitiate is the beginning of a process of formation into a particular history, charism, spirituality, theology and way of living.
My novitiate was spent in the Priory of St. Albert the Great in Montreal. The large priory was built to house about 100 friars in 1960 (just before the exodus of so many religious). The complex includes a large conventual church, refectory, community rooms, 'cells' (bedrooms), pastoral institute, administrative offices, even a pharmacy, swimming pool and its own postal code. Although on the campus of the University of Montreal, St. Albert seemed like an oasis in the midst of the hustle and bustle of urban university life. One could easily survive without leaving the complex for weeks, maybe months.
St. Albert seemed to have preserved much of the medieval character of the Order of Preachers: a separate choir for the religious in the chapel, long refectory with an alcove for the reader, silence in the halls, habited religious moving from choir to refectory, etc. The rhythm of my day unfolded according to the schedule of the liturgical hours (prayers): lauds and Eucharist in the morning, mid-day prayer, and vespers; after each hour, the appropriate meal was served. Between prayer and meals there were blocks of time for contemplation and meditation (naps); study, common and individual; and work, on-site labor to meet the needs of the community (cleaning, gardening, snow removal, etc.).
The imposed confinement in March due to COVID-19 has felt in many ways like a return to my novitiate experience. The rhythm of life that developed in the wake of the confinement was not unfamiliar. My life was not punctuated primarily by apostolic activities—teaching, lectures, parish ministry—but around common prayer. Always being home has meant that morning or evening activities no longer make it possible to skip common prayer for a different "priority." Of course, through technology many of activities continue, but in drastically different ways. The sacrosanct private space of the "monastic cell" has been displayed on Zoom for all to see.
For centuries, religious have in some way retreated from the world, for love of it, into a voluntary confinement. Withdrawal means making space for the other, especially for the most vulnerable and in need. This is not a space of escape from the world, but a space of intimate encounter, where the "joys and the hopes, the griefs and the anxieties" (Gaudium et spes) are appropriated and placed before the Triune God in prayer. Since COVID-19 began, this prayer has been mottled by petition and supplication for healing and reconciliation.
Religious communities, even ones rooted in monastic or medieval notions of "separation from the world," are not unaffected by pandemic. In 1918 Archbishop Paul Bruchesi of Montreal wrote a pastoral letter praising the work of many religious communities during the Spanish Flu epidemic. Apostolic religious communities were on the frontlines of health care and social assistance then. In these twilight years of religious life in Canada, religious communities experience solidarity with the victims of COVID-19 differently. Less than directly serving those most affected by the pandemic, many religious have become its victims.
If religious communities were aware of their vulnerability before the pandemic, how much more keenly are they aware of it today? In 2014, Canada counted about 11,600 religious. Of that number 50% were over 80 years old and 44% between the ages of 60-80. Already in 2014 fully 25% of all religious lived in long-term care homes. Many religious communities have been devastated by the coronavirus. In Ontario, the Jesuits temporarily shut down their retirement facility. Half of the residents in the Residence-De-La-Salle, a mixed religious community care facility in Quebec, have died. Some religious communities have lost up to one third of their members due to COVID-19.
My return to my novitiate experience, coupled with the witness of those who have been affected by the disease, reminds me that religious life is an ongoing process of becoming ever more vulnerable. A voluntary confinement does not separate religious from the world around them, but brings the vulnerability of that world into the heart of who we are.
---
Read other InsightOut posts.
Today, we hear from two of the voices working to keep the campus in safe and beautiful condition. Angela MacAloney-Mueller is Physical Plant Coordinator. She's been a part of the USMC community since August 1994, and notes that the comfort of students and staff are her top priority. Michael Chow is the Director of Facilities & Services. He joined the USMC community in August of 2019, and is dedicated to making USMC the most beautiful campus in Canada.
---
The New Normal on the St. Mike's Campus
Angie
Anyone who's visited my office knows how much of a Harry Potter fan I am. During the last few weeks a line from one of the movies keeps running through my mind. In Order of the Phoenix, Mrs. Figg assists Harry in escaping two Dementors—flying, soul-sucking monsters—who have attacked Harry and his cousin, Dudley. "Dementors in Little Winging! Whatever next? The whole world's gone topsy-turvy!" Some days it does feel like that.
In early January, the coronavirus was something discussed but not really worried about—at least not by me. Then I was asked to source order hand sanitizer for the campus. It was then I started to worry a little; it wasn't as easy to source as I had thought, although I was able to order some. Once it arrived I distributed it to various departments. At that time, I think we were all hoping the coronavirus wouldn't affect our lives—it was happening "out there." February came, the virus became more widespread, and senior managers discussed emergency plans.
Then everything seemed to happen so fast. Students were asked to move out early, classes moved online, and plans were made for the staff who could to work from home. I woke up one March morning to find myself using a laptop for the first time, logging in remotely from my kitchen. It took a couple of weeks to get used to working from home. I still get up at the same time and follow my morning routine. I do this for two reasons: one, my cat won't let me sleep in and, two, I know it is better for me mentally to stick to my regular routine wherever I can.
I am grateful I can work from home and don't have to take public transit, but I miss the camaraderie with my coworkers, going to lunch at my favourite sushi place, and just being on campus. I have worked on campus for more than half my life. Sixteen years at the Pontifical Institute of Medieval Studies, and it'll be ten years this August that I have worked for the Facilities Department. The campus is like a second home, and it's taken some adjusting to not being there as often.
This time of year is normally one of the busiest times for the Facilities Department. Students move out at the end of April, and we do room inspections and repairs in May, when we normally prepare to host summer camps. I missed the hustle and bustle of that this year. Still, we must keep moving forward, so we are now getting some work done in the campus buildings.
I go to campus once a week to do paperwork and other tasks I can't do from home. I always go for a walk around the mainly quiet campus. Signs of spring are everywhere. The lilacs are in bloom, the birds are singing, and the tulips planted last fall are showing off their lovely colours. The day I'm in the office feels the most normal. It's nice to see and chat with a couple of coworkers, to have a sense of normalcy, even if only for a day.
I don't know if we will ever go back to the way things were, but I know we will all adjust to a new normal. Yes, it does feel very "topsy-turvy" right now, but we must keep going and not let fear take away the joy in our lives. I know this is not forever, and I need to keep reminding myself of that. I look forward to the day we are all on campus together again.
Michael
The campus and the world are not the same today as they were three months ago.
As a commuter, it is now hard for me to believe I had problems finding a parking spot at the GO train station ahead of my 6:28 am train. After March 12, parking was no longer the issue, but rather the frequency of trains. Ridership dropped drastically, which I originally attributed to March Break but quickly learned was a sign of people staying away from the "germ tube." I followed suit and decided to drive to campus. To my surprise, I was able to make it to campus in about 25 minutes or so, the equivalent of making the same drive prior to sunrise on a Sunday morning.
Self-isolation, self-quarantine, border closures, and a state of emergency were the hot topics in mid-March, replacing the usual campus discussions surrounding mid-term results, lectures, final exams, and convocation. After the campus closure was announced and the majority of the students had moved out, a surreal dream started playing out in Technicolor.
Imagine walking through Canada's largest university campus in March and only encountering three people. Weird and eerie are two words to describe the overall ambiance.
While other USMC staff were able to work from home, the same opportunity was not available for the Facilities & Housekeeping staff. The courageous and dedicated staff from F&H persevered, and many of them braved public transit to ensure uninterrupted services for those students unable to return home due to travel restrictions.
Behind the scenes—and often unnoticed—the F&H staff have faced the challenges of the pandemic as essential staff and turned them into opportunities as guardians for the university. Deep cleaning and disinfecting of all campus spaces, polishing and waxing of large common floor areas and meeting rooms, lowering utilities by managing equipment set-points and turning them off where possible, and pushing forward with maintenance projects which might otherwise not be feasible with a full campus.
As we all try to predict what the "new normal" will look like, the staff and students can be assured that the USMC campus will continue to be one of Canada's most beautiful, safe and ready to welcome everyone back once we are able to.
A card in the Facilities office from the Dons of 2019/2020 reads: "Not all superheroes wear capes." Please stop a F&H staff member upon returning to campus; a simple heartfelt "thank-you" will have a lasting impact.
---
Read other InsightOut posts.
June 8, 2020
Dear members of the St. Michael's community,
I trust this message finds you in good health and holding up in these uncertain times. The 2019/2020 academic year has ended like no other, and I have watched our community respond with grace, courage and resilience to the challenges created by the COVID-19 pandemic. Once again, St. Michael's is showing that even in very difficult times, our strength and generosity marks us as an anchor of hope in our community.
Social media use of #allinthistogether has gathered traction as the world responds to COVID-19, but I am particularly struck by how, at St. Mike's, we really are in this together. Together, our students, faculty, alumni, and staff have worked to respond to these unique times, enabling classes to continue while ensuring the safety and security of campus, and the community. Students have been particularly resilient, and they have shown great understanding and patience in the face of a dramatically upended school year. As I look forward not only to the coming academic year but also to the future of St. Mike's, I am confident that the lessons learned in these challenging days will help strengthen this incredible place, a place with compassion and community at its very heart.
When it became clear in mid-March that we needed a drastic response to the looming health crisis, creative problem-solving swung into action across the University. Within days, faculty and staff began offering classes and advising remotely, and students rose to the challenge. Residence students were able to pack up and head home early. The library remained open online, even offering a town hall on research. With a dedicated skeleton staff on campus to ensure that our students who could not leave were safe and supported, colleagues began working remotely, and virtual meetings became the norm. For the first time in history even Collegium and Senate meetings moved online.
This period will forever be remembered as a time when the world faced challenges above and beyond the norm, and we offer our support to those who are suffering. For St. Mike's, the pandemic has forced us to sacrifice some much-loved traditions. We had to cancel spring reunion on campus and move to online anniversary activities, and the Class of 2020 missed out on an in-person, on-site convocation. As always, however, our community has responded with energy and hope. Whether it's our Student Life team working on a virtual orientation for the incoming class, staff in the Registrar's office taking additional time and care to respond to new and returning students' concerns, or one of our students arranging to donate thousands of masks to protect those still on campus, this community is motivated by a concern for others, and it has been deeply moving and inspiring to witness.
We were in the midst of our St. Mike's 180 planning when the pandemic hit. The pause in this project has allowed us time to reflect on our efforts to date and has affirmed what we already knew, that it is the strength of this community that is helping us weather this difficult storm and gives us hope for the future. We remain focused on our plans for renewal and I look forward to restarting conversations with you all about who we want to be as an institution and how we plan to achieve that. Obviously, we are stepping into a very different world, but St. Mike's is prepared and must take up the mantle of leadership and think of new ways to build hope for our university and society, through our academic and student life programs and through our alumni and community partnerships.
Looking ahead to the 2020-2021 academic year, much remains unknown and difficult decisions must be made in the face of ongoing uncertainty. The health and safety of our community continues to come first, as well as the ability to reopen and resume operations when we are able to do so safely. The university is also facing challenges with regard to reduced revenues, and must also ensure that it remains fiscally sustainable. In early April, we implemented a hiring freeze, along with temporary redeployments. More recently, faced with prolonged shutdowns of parts of our campus and operations the University has worked with the United Steelworkers so that employees in our Facilities and Services Department and Physical Plant Departments can self-identify if they are willing to take a temporary leave. Staff who are affected by this decision have already heard from us directly.
Despite the challenges we are facing as the result of the pandemic, we remain committed to our community and charting a path forward. We are doing everything we can to sustain our workforce and adapt as we move through this crisis. We have established an advisory group, focused on plans for the fall, and we will continue to follow advice from public health and government guidelines. The University of Toronto has recently announced a plan to support employees in working from home where possible until at least September. St. Michael's is part of this collaborative effort to achieve a gradual and safe reopening of the city's workplaces.
Fortunately, in addition to calling on the expertise of our in-house resources, we can also tap into the knowledge and best practices of organizations such as Universities Canada to help us continue to do what we do best as a centre of learning and faith committed to building the common good.
Our Collegium remains a strong sounding board and a source of advice, responding wisely and compassionately to the unique concerns raised by the pandemic. Last week, the USMC Senate discussed the impact of COVID-19 on our academic community. We head into the coming year in especially capable hands, with former St. Michael's Principal Dr. Mark McGowan returning as Interim Principal, as Prof. Randy Boyagoda becomes Vice-Dean, Undergraduate in the Faculty of Arts & Science at U of T. As well, Dr. John McLaughlin will again serve as Interim Dean of the Faculty of Theology as Dean James Ginther returns to the classroom following a leave. We are also very fortunate to have continued great student leadership, and I have already begun to work with Cianna Choo and the newly-elected executive of SMCSU.
While there is still so much we do not know about the course of this pandemic, rest assured that we will continue to communicate via email, social media and our website, stmikes.utoronto.ca, with important information about the 2020-2021 academic year and how and when the campus will reopen. Yes, we are in extraordinarily challenging times, but we are truly all in this together, and with your help St. Michael's serves as an anchor of hope, an engaged and compassionate community dedicated to serving the greater good.
I am proud to be a member of this remarkable community.
Gratefully,


David Sylvester, PhD
President and Vice-Chancellor
University of St. Michael's College
Although a virtual ceremony took the place of an in-person Convocation at the conclusion of their university experience, members of the Class of 2020 look back fondly on their time at St. Mike's, starting from the moment they first set foot on campus. "Every time I think about my time at St. Mike's," Michael Coleman (Honours Bachelor of Science: Physiology and Biochemistry double-major) says, "it really starts from the welcome I got" during Orientation Week.
Anna Zappone (Honours Bachelor of Arts: Environmental Geography major, Forest Conservation and English minors), a veteran of St. Michael's orientations over several years, agrees. "It's such an amazing week, no matter what goes wrong or whatever happens," she says. "Everyone screams until they lose their voices – everything is just so extreme and it's just so fun."
The thrill of the week's activities introduces new students to a community of care and support. Coleman remembers Orientation for the way "it makes you feel a part of something bigger, but not intimidating," a quality he did his best to communicate to new students when serving as an orientation leader and residence don in later years. "Everyone's your family," he says. "It's gotten better every year."
Brennan Hall provides a setting for Paul Nunez's (Bachelor of Arts: English major, Classical Civilization and Anthropology minors) memories of St. Michael's. "I really love how's there's a community within the Coop," he says, "very outgoing, encouraging strangers to join in the fun." Though he often spent late nights there hitting the books alongside his classmates, "we don't usually talk about what we're studying." The camaraderie grew irrespective of programs or disciplines.
Joseph Rossi (Honours Bachelor of Arts: International Relations major, History and Political Science minors) remembers this feeling of camaraderie in Brennan, and across campus generally at "move-in days, Dean's cup events, and great conversations in the residence or in the Coop."
"The college system is great at UofT, and I think it's an important experience," Rossi says. While students benefit from the larger University of Toronto setting, St. Michael's provides community and support on a smaller scale, something that students often mention as being uniquely valuable. "I think that St. Mike's is where I found my support network," says Michelle De Pol (Honours Bachelor of Science: Neuroscience specialist, Physiology minor). "I will remember the support that I felt from other students at St. Mike's most."
Julia Orsini (Honours Bachelor of Arts: Political Science major, English and Italian Culture and Communication minors) comes from a long line of St. Michael's grads, setting her memories of community on campus alongside those of her family. "It's true what they say, St. Mike's is a very tight knit community," she says, mentioning the Office of the Registrar and Student Services as giving her essential support throughout her undergraduate experience. "They were really there to listen and hear what was going on, not only in my academics but in life," she says. "They want to see you succeed."
Family is, of course, the word that keeps coming up in reference to the St. Michael's community—and that family only continues to grow. "I met my best friends here," Kate Friesen (Honours Bachelor of Science: Immunology major, Physiology and Biology minors) says. "Living in residence, we would go out—like half the floor would come to McDonald's to get a coffee at 1 a.m. to keep studying."
Echoing several of her classmates, Friesen says the most memorable thing for her about St. Michael's is "how welcoming everyone was, and how supportive the whole community was, and how fantastic the people were."
We asked members of the Class of 2020 if they had messages for their classmates. Here's what they said.
 
Educators and alumni members John B. Kostoff and Patricia Dal Ben are the authors of One Home at a Time: Realizing and Living Out Our Domestic Church, Novalis 2019. John, who is the Executive Director of the Ontario Catholic Supervisory Officers' Association, graduated with a Bachelor of Arts in 1977 and now serves as a member of the University of St. Michael's College Collegium. Patricia, who is Curriculum Consultant: Religious Education, Family Life and The Arts with the Halton Catholic District School Board, graduated with a Master of Theological Studies degree from the Faculty of Theology in 2017.
---
Building the Domestic Church
Since the beginning of this pandemic, home is where we have been called to "stay safe" and where we have been staying for weeks on end. Home has never meant so much to so many people. It is the place we have baked, binged, and worked. It is the place we have homeschooled and the place where we have celebrated virtual mass. It is also where we have wept and worried and then worried some more. So how has your notion of home changed during this time? Or has it?
Long before this pandemic, home was, in part, where mass was celebrated; not the way we celebrate it today or with hope in the near future, in our bricks and mortar churches, but celebrated nonetheless. The Apostles sat in the upper room after the crucifixion trying to reimagine what this "new" life was going to look like. Luke the Evangelist recounts in the Acts of the Apostles that "Day by day, as they spent much time together in the temple, they broke bread at home." (Acts 2.46a) The Catechism of the Catholic Church also reminds us that,
"In our own time, in a world often alien and even hostile to faith, believing families are of primary importance as centres of living, radiant faith. For this reason, the Second Vatican Council, using an ancient expression, calls the family the Ecclessia domestica." (1656).
The home church or domestic church has a long-standing tradition in our faith experience, and this notion was reignited by Bishop Fiordelli at the Second Vatican Council. St. John Paul II called the family "another invaluable expression of the apostolate of families" (Letter to Families, p. 16, 1994). The Church has continually valued and called on the faithful to create anew the reality of being home.
Article after article, post after post, people are reaching deep to look at what matters and realigning how we project into the world and how we deal with all that is happening and all that is still unknown. Missing our churches, the community, THE celebration is important, but never has there been such a time to reinvigorate our home churches. What we do now in our domestic church will have a profound effect on the future of our universal Church. We have a responsibility to develop the domestic church as authentic projections and expressions of our collective baptismal call.
As we celebrate Pentecost and the birthday of the Church, let us not forget how important that first house church was, and the responsibility we all have to nurture and support that growth and faith development in our own homes with the people we call family. The domestic church has been instrumental in laying the foundation of what is most important to this temporal life. From those early moments of gathering and now, thousands of years later, without a church building or the ability to gather in our places of worship—how then do we claim to be Catholic? How do we delineate in our homes that our faith tradition matters? The new evangelization has come to us in a bold and enticing way. How we understand what is happening in our world will forever change how we participate in Church. There has never been a better time to be taking stock of our domestic church so that when we unite once again to the source and summit we will have done our best to proclaim as good and faithful servants in our homes and beyond.
---
Read other InsightOut posts.
Julia Orsini is a member of the graduating class of 2020. On Tuesday, June 2, 2020, she was granted an Honours Bachelor of Arts degree with a Major in Political Science and Double Minor in English and Italian Culture and Communication. She will be pursuing a Master's Degree in Marketing at Schulich School of Business in September 2020.
---
Double Blue Forever
Coming from a long line of family members with double blue running deep in their veins, I was so excited to carry the torch in my academic journey and become a St. Michael's College student myself. By reflecting on my time working with USMC Orientation, teaching chants like Hoikity Choik and Bubbaloo, I couldn't help but remember learning them at a young age and wearing my dad's oversized SMC sweater. For decades, St. Mike's has influenced education through Basilian teachings to transform young enthusiastic student minds into great leaders, and the university welcomed me with open arms the fall of 2015 with opportunities to grow and develop.
At USMC we are always quick to discuss our tight-knit community. It is no wonder the place quickly became the home that I had been expecting on my arrival, and hence why it will be so difficult to leave now that I have graduated. I learned early on that your university experience will be whatever you put into it, and I knew being heavily involved in the USMC community from the start was integral to my five years here. As I prepare to leave the gates of USMC behind I am confident that my time and experiences here have helped me mature in ways I could have never imagined when I first stepped foot on campus. My time with the St. Michael's Troubadours Drama Society and The Mike are notable memories, including having the opportunity to find creative ways to connect the Young Alumni community as a work-study student at the Office of Alumni Affairs. The latter is now becoming reality for me as I become part of the Young Alumni Community myself.
Although our USMC Class of 2020 had the unconventional experience of graduating via a YouTube Convocation, I truly believe that everything happens for a reason and that God does not give you more than you can handle. I believe that the Class of 2020's unwavering determination to continue learning without a traditional university experience is a testament to our strength as a community capable of accomplishing greatness.
Despite not having the traditional convocation, the University of Toronto administration still managed to recreate the procession, which I watched as I gathered with my family at home on the couch. Instead of wearing fancy heels that bore the impact of walking across campus from USMC to Convocation Hall, I opted for comfy house slippers. Rather than trying to find my parents in the sea of people as I waited for my name to be called out, we screamed, celebrated and cried when my name appeared on our television screen, and we held each other tightly. It turns out our unprecedented virtual convocation allowed me to celebrate instantaneously with my family in a way that transcended distance, continents and time zones.
I am proud to be a St. Michael's student turned Young Alumni member, and share with the graduating class the optimism for a better and safer future as we continue to form new knowledge, skills and experiences to keep the world on turning.
---
Read other InsightOut posts.
"Community" is one of the words that comes up most often when graduating students talk about what made their St. Michael's experience special. While their university experiences were not always easy, several members of the Class of 2020 found that the St. Michael's community was there for them when they needed it most.
"I struggled in first year," Kate Friesen (Honours Bachelor of Science: Immunology major, Physiology and Biology minors) says. "I was going to transfer home—I transferred all my credits." What ultimately convinced her to stay? Conversations with older students in the Canada Room, who encouraged her that things would get better if she stuck it out. At St. Mike's, she says, she found "people who are going to push you further."
Friesen found community at St. Michael's near the beginning of her student experience, meeting people who would become her best friends in residence and at Orientation. An orientation coordinator her first year who "was just so welcoming" stayed in touch with her and even recently provided her with a reference. Because of the support Friesen received at St. Mike's, she stuck it out at the University of Toronto—and now is preparing to take on a PhD placement in Oncology at Oxford University. "I feel I've grown leaps and bounds from where I was when I came in," she says, "and I wouldn't have grown this much if I'd stayed at home."  
"St. Mike's is such a wonderful community, it's so diverse, it's so warm and welcoming," Friesen's classmate Anna Zappone (Honours Bachelor of Arts: Environmental Geography major, Forest Conservation and English minors) says. She finds the college's sense of community unique at the University of Toronto. "Everybody is always together, always doing things, always so eager to give back to our little community." Involved in Orientation, student government, and even Collegium during her four years at St. Mike's, she spent much of her student career giving back to the community in just this way, and was recognized for her contributions this year with a University of Toronto Student Leadership Award.  
Joseph Rossi (Honours Bachelor of Arts: International Relations major, History and Political Science minors) didn't realize how much the diversity of the St. Mike's student body would shape his experience—but that diversity would become one of the things he valued the most about his time in the school's community. "Learning about different religions, cultures – it shapes your own perspective," he says. "When you listen to someone and have a conversation, you grow as a person, and as an intellectual."  
"The older colleges are so rich in tradition, and I think there's something to be said about that – it gives a community and a heritage aspect to it," he continues. Michael Coleman (Honours Bachelor of Science: Physiology and Biochemistry double-major) agrees: "St. Mike's is probably the most proud college to display its history," from historical photos on display dating back to its founding to the many fireplaces that can be found all over campus. "Pretty much everywhere you go, St. Mike's is just brimming with history," he says.
As a student in residence all four years, including two as a residence don, Coleman took a special pleasure in introducing parents of students to this history while helping their children move into their rooms during Move-In Day. Welcoming students to campus is, in part, helping them come to see this history as belonging to them, as well.  
"I associate St. Mike's primarily with community engagement," says Paul Nunez (Bachelor of Arts: English major, Classical Civilization and Anthropology minors), founder of the SMC Wellness Club and a fellow winner of a University of Toronto Student Leadership Award. Nunez's experiences of community at St. Mike's are primarily set in the Coop, a hub for both students in residence and commuter students alike. For him, the most memorable parts of life at St. Mike's "are the nights in Brennan Hall when I would stay till closing at 11 p.m. studying," he says. One or two other students would almost always be doing the same, creating a special late-night camaraderie.  
Ultimately, what Nunez and other students came to feel about St. Michael's during their time as students is summarized well by their classmate Michelle De Pol (Honours Bachelor of Science: Neuroscience specialist, Physiology minor): "Coming onto St. Mike's campus, I always felt like I was coming home." Coordinator for SMC Mentorship and also a U of T Student Leadership Award winner, De Pol continues: "I find that that kind of student community is unique at U of T, and it was definitely a cornerstone to my success throughout university."
The following remarks were included in a program delivered to members of the graduating class as part of their virtual Convocation.
---
On behalf of Principal Boyagoda, and all of our colleagues at the University of St. Michael's College, I offer congratulations on completing your undergraduate studies at the University of Toronto.
The historically rich university ceremony of convocation is meant to provide the opportunity to celebrate your academic accomplishments and to acknowledge publicly those who have supported you. Well done, and congratulations also to your family, friends and the professors and many others who have helped you complete this important chapter in your educational and personal journey.
This year, however, you and your classmates, in fact all of us, have been also called to reflect upon the extraordinary events we find ourselves facing, individually and as a society. The circumstances surrounding your convocation are like no other. We recognize that it has been a challenging way to end this year. It is not only the shift to remote learning, and the distancing from good friends at this time of celebration: for many, the events of the last few months have added real economic and personal strain to the usual challenges one would expect to face as program completion deadlines approached. So, please know that we acknowledge that in addition to the academic focus and discipline you have demonstrated in this last semester of your studies that you have been asked to find within yourselves the patience, flexibility and strength to face these new challenges.
Thank you for the grace and resilience you have demonstrated in this challenging time. You, and the class of 2020, will be remembered in a unique way in the long and rich history of St. Michael's.
Congratulations again. Be well, and God bless you and yours.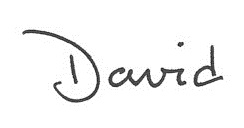 David Sylvester, PhD
President and Vice-Chancellor
The University of St. Michael's College
Throughout the seasons of Lent and Easter, Dr. Darren Dias, OP, who teaches systematics at the Faculty of Theology, has shared his homilies with the broader university community. For the Feast of Pentecost, he spoke on the subject of race and renewal.
---
Pentecost 2020: Act 2:1-11; 1 Cor 12:3-7, 12-13; John 20:19-23
Today we celebrate the renewal of creation when the risen Lord appears amidst his disciples and breathes life into them, as God first breathed life into Adam (Genesis 2:7). But today the last words of George Floyd—a 46 year-old father of 2 brutally murdered by police because he was black—echo in our midst: "I can't breathe."
This week the Ontario government warned that confinement and distancing regulations will not be relaxed as expected because of the increase of COVID-19 cases. We see these especially in lower income and new immigrant areas of the city where pockets of racialized persons live. We have spent the entire Easter Season in confinement and now at its completion, it looks like it will be prolonged.
Perhaps not unlike the disciples we lock our doors out of fear of the real dangers lurking about; locked in our homes or in the bubbles created by masks and gloves and safe distance. Yet Pentecost in John's Gospel account is the moment when Jesus appears to the disciples, meets them in their fear, and releases them from it by breathing the Spirit of new life into them, and then sending them into the world on a reconciling mission. But we remain locked up, anxious about COVID-19 , and for racialized persons like me, fearful of the lurking plague of violence. So what kind of Pentecost can we celebrate this year?
In the narrative from Acts we read another account of the giving of the Holy Spirit. A violent wind fuels the tongues of fire that appear over the disciples. These are external manifestations of the Holy Spirit's presence in the community. Likewise, the disciples' preaching, understood by speakers of various foreign languages, Parthians, Medes, and Elamites, Libyans, Romans, Cretans, etc., is a manifestation of the Spirit's power.
Pentecost is often seen as a remedy to the confusion of the multiple languages that resulted from the destruction of the tower of Babel in Genesis 11. Now we don't have readings from the Hebrew Bible during the Easter season, but if you remember in Genesis 11 the whole earth is said to have spoken one language. This makes the people of earth powerful and they decide to build a tower to the heavens as a testament to their power. In response the Lord comes and scatters the people, replacing the single language that seemed to be constitutive of their powerful abilities with many languages. The people become confused because they are unable to understand one another due to the multiplicity of languages and their building project is left unfinished. If a multiplicity of languages that resulted in confusion was divine punishment for the Promethean building project, then Pentecost might be understood as its remedy.
For example, Gregory of Nazianzus writes:
"But as the old Confusion of tongues was laudable, when men [sic] who were of one language in wickedness and impiety, even as some now venture to be, were building the Tower; (Genesis 11:7) for by the confusion of their language the unity of their intention was broken up, and their undertaking destroyed; so much more worthy of praise is the present miraculous one. For being poured from One Spirit upon many men, it brings them again into harmony." (St. Gregory of Nazianzen, Oration 41)
But in the narrative from Acts 2, Pentecost does not result in a single language like Babel but is about being able to understand one another. Multiple languages are not replaced with a single language: all are speaking their own language but they understand one another.
In his reflection on Genesis 11 and Pentecost, Gustavo Gutierrez, OP, claims that the builders of Babel are punished not because of a rivalry with God and God's ensuing jealousy, but because Babel is a "political attempt, totalitarian in nature, to dominate people." Clear allusions to the imperial project of the tower's construction are seen in Peter Bruegel's painting of the Tower of Babel. Bruegel (1525-69) paints the Tower of Babel to look like one of the greatest symbols of western imperialism, the Roman Colosseum. Though a Catholic himself, Bruegel alludes to the singularity of the Latin language in the Roman Catholic Church in depicting a stylized version of one of Rome's greatest landmarks, compared to the myriad of vernacular languages used by Protestants in the low countries of his time.
That human community is expressed through a single language is a fiction. Gutierrez argues that a single language aims at a more efficient domination of the other through "the flow of orders coming from the central authority." Dominating and oppressive imperial projects are impeded by diversity, especially diversity in language. A single, imposed language is an abuse of language and power. Pentecost, on the other hand, is about the life giving option of diversity. This diversity of languages makes dialogue, mutual understanding, inter-personal exchange and unity possible precisely through the diversity.
The gift of the Holy Spirit did not change the immediate situation of the disciples. They still struggled with Jesus' new mode of presence and they still feared the authorities and their message was met with resistance. But they were able to establish new ways of being community together and beyond themselves. The disciples were able to move beyond themselves to build relationships with those who were most different, strangers and foreigners.
As Pope Francis reminded us during Holy Week, the world has been sick in many ways, even before COVID-19, but many of us with privilege thought that we would not get sick. Evils like white supremacy that render human persons into things with no worth, existed before George Floyd breathed his last. But many of us imagined that we were either not susceptible to or not implicated in structures of power and race. This Pentecost we are reminded that we too can get sick and that the violence of racism looms large.
The gift of the Holy Spirit compels us to creative and bold ways to build-up human relations in their wonderful diversity. Three examples come to mind from this past week. First, this weekend the College Theological Society decided to hold its annual conference online due to COVID-19. This virtual gathering made it possible to relate to one another, to break out of our confined spaces, and to become a community of teachers and learners once again. Another example is the Atlanta Chief of Police who met with protestors in the wake of George Floyd's murder. She did not condemn them or order them to go back home. Instead she listened to them and affirmed them in their justified fears. Protestors and police spoke peacefully and meaningfully to one another. Last, today in our zoom Eucharist we find ourselves constituting community in a new way to share in word and sacrament across special divisions. I've never heard so many of you say that our weekly time together has become the highlight of their week. COVID-19 reveals the depth of our need to become community.
Every Pentecost is the re-birth of the church anew into a particular time and place and context, each with its own joys and sorrows. The visible manifestation of the Holy Spirit in Pentecost today may be very similar to the first Pentecost: reaching across boundaries to understand those who live differently, speak differently, experience reality differently. Through speaking and the use of language—which is always first by listening—we exchange breath. Every language exchange includes the exchange of breath (but no 'moist' speaking). In these times when it has become dangerous to breathe, we are called to exchange life-giving breath as the disciples did, using language to build in inclusive community.
Our Spirit-given diversity challenges singular and dominating forms of power that dehumanize, and that ignore the breath of divine life, the Holy Spirit, who dwells in all creation, in every human being. This gift offers us countless and bold ways to build communion and inclusive community where diversity breathes life.
---
Gustavo Gutierrez, "Between Babel and Pentecost," in Gustavo Gutierrez, Essential Writings ed. James B. Nickoloff (Maryknoll: Orbis Books, 1996)
Grace McSorley (USMC Class of 1995) is a lawyer and Deputy Ombudsman at the Ombudsman for Banking Service and Investments. She is currently on the USMC Senate and previously served on the Collegium as a student and later as an alumni representative.
---
A Virtual Check-in with Classmates
Hello St. Mike's community!
Since we can't catch up in person at reunion this year—and by now most of us are "zoomed-out"—it is great we can use the St. Mike's blog to hear about what people are thinking and how they are doing. I thought I would share my experience as a work-from-home parent during the COVID-19 crisis.
My husband, Michael McCarthy (USMC Class of 1994), and I are fortunate in that we are both able to work from home. I work at OBSI, the Ombudsman for Banking Services and Investments, a not-for-profit that resolves disputes between banking and investment firms and their clients when they can't resolve them on their own. This is a busy time for us, and for our stakeholders. Fortunately, OBSI had practiced a scenario where we would have to work from home on short notice, so our transition was seamless and our work was not interrupted.
Things were not as seamless on the domestic front. The day the COVID-19 shutdown started, our laundry machine broke so, for the first three weeks of the shutdown, I did laundry in our bathtub with my feet, which can only be described as a joyless task. It is amazing how much laundry a family of four still generates when they are hardly leaving the house.
In the early pandemic days, I worried my family wasn't active enough. This was reinforced during a game of charades when one family member mistakenly acted out the song, "I've Been Sitting on the Railroad" instead of "I've Been Working on the Railroad." Shortly thereafter, family walks became mandatory and longer.
For the most part, I'm impressed with the way my family has adapted to new activities. Mike successfully joined the ranks of the sourdough bread bakers. He and the boys play Dungeons & Dragons with a neighbour via FaceTime. My youngest son dug a hole as deep as he is tall in our tiny backyard. He jokes that other kids will return to school telling stories of how they learned to play guitar and wrote "Coronavirus the Musical," but he's going to tell everyone he just dug a hole. He's actually done a lot more, including making me the beautiful Mother's Day necklace I'm wearing in the picture accompanying this piece using lapis lazuli from his rock collection.
Like many, we've had a lot of low points over the last few weeks—but I will spare you the details of our internecine quarrels. We know we are fortunate that we are healthy, employed and able to work from home. Still, it is hard not being able to do important things like be with my mother, or mourn with friends who've recently lost parents. My mother recently had to go into full quarantine because three personal support workers from her residence tested positive for the Coronavirus. It is my understanding that they are well and no one else has tested positive, but this is still upsetting for everyone.
We are happy to have backyard social distancing visits with my mother-in-law, during which my boys regale her with jokes they research ahead of time. She has now twice told us how much she misses hugs, and it breaks my heart that we can't give her one. On our last visit she said that as soon as this is over, she is going to run to the closest intersection and hug everyone she sees. This makes me imagine my mother-in-law in a photo like the iconic WW2 VJ day nurse and sailor image, only in this photo, she is the one dipping another reveller who is also out celebrating the end of COVID-19 times.
I hope everyone is well and I look forward to catching up in person!
---
The University of St. Michael's College is keeping the members of all our honoured classes in mind. We look forward to the day when we gather again!
---
Read other InsightOut posts.
Dr. Stephen Tardif is an Assistant Professor in the Christianity and Culture Program at the University of St. Michael's College. He also offers courses in the Book and Media Studies Program. This spring, Dr. Tardif was named as co-editor of The Hopkins Quarterly, an international journal of critical, scholarly, and appreciative responses to the life and work of Gerard M. Hopkins, S.J., as well as to those of his circle.
---
Reading Hopkins in Quarantine
By April, the poet was already sick; in June—just six weeks shy of his forty-fifth birthday—he would succumb to an infection for which, within a decade, there would be a widespread, life-saving vaccine. The death of the Jesuit poet, Gerard Manley Hopkins, from typhoid fever in 1889 appears to present a number of grim contrasts: a young man cut down in the prime of life, who dies from a soon-to-be cured disease. And yet, as his illness worsened, Hopkins' mood seemed to lighten: the last letters to his family offer consolation, his reported last words, "I am so happy," offer inspiration.[1] And his last poem, which he sent in April to his best friend, Robert Bridges, offers an "explanation"—this, indeed, is the poem's last word. Although typhoid is certainly very different from the pandemic we face today, we can take a lesson from Hopkins about how to endure both the disease itself and the disruption it continues to cause, especially from his final poetic achievement.
This poem, a sonnet entitled, "To R.B.," is, in fact, addressed to his best friend, and it ended what Bridges later recalled being "a sort of quarrel" between them, one precipitated by a joke and some hurt feelings.[2] Hopkins had teased Bridges about the small run of a forthcoming collection of his poems; Bridges parried with a reminder that Hopkins had published virtually nothing at all; with the peacemaking poem that Hopkins sent his friend, he provides a kind of alibi for his silence. Hopkins, who had only sporadic poetic inspiration for years, turns this privation into an invitation to imagine the very impulse that he lacks. The result is one of the most successful examples—and accounts of—poetic creation in the English language.
Hopkins' poem is thus a reminder of the abilities that we possess, even in times of quarantine, confinement, and infirmity. While we might not all have be able to describe the artist's creative act, we do have the power to maintain and renew the social bonds between us. While the sonorous, Latinate rhyme-words which end the poem —"inspiration," "creation," and "explanation" (ll. 10, 12, 14)—might seem to rise with the first two words but fall with the last, this word is really its pinnacle. After all, this explanatory poem, which reconciled friends who would soon be separated by death, precipitated the experience of inspiration that it captures so well. Above even the poetic muse, then, Hopkins elevates our power to write letters, make phone calls, and send emails to the family and friends from whom we have been separated—or estranged.
But there is another lesson to take from "To R.B." In a winning, lyric passage from her first novel, Housekeeping, Marilynne Robinson describes a counterintuitive relationship between presence and absence:
For when does a berry break upon the tongue as sweetly as when one longs to taste it…and when do our senses know anything so utterly as when we lack it? For to wish for a hand on one's hair is all but to feel it. So whatever we may lose, very craving gives it back to us again. And here again is a foreshadowing—the world will be made whole.[3]
Hopkins, too, turns his lack of inspiration into the subject of his poetry; the absence of that affect becomes the thing which he describes in verse. The poem confirms the otherwise paradoxical insight of the French philosopher and mystic, Simone Weil: "Every separation is a link."[4]
Sooner or later, the restrictions and precautions which have been adopted during this pandemic will fade, and we will no longer measure the minima of social distances or the concavity of curves. But our appreciation for the things and the people that we miss—those that will be restored and those that won't—need not wait on any government policy or public health finding. As Robinson reminds us, "the world will be made whole." Until then, in the "winter world, that scarcely breathes that bliss," (l. 13) we can yield explanations to each other and embrace the strange gift of separation which is already a foretaste of that ultimate completion.
---
[1] See Paul Mariani, Gerard Manley Hopkins: A Life (New York: Viking, 2008), 425.
[2] Mariani, 418.
[3] Housekeeping (New York: Bantam Books, 1982), 152-153.
[4] Gravity and Grace, trans. Arthur Wills (Lincoln: U of Nebraska P, 1952), 200.
---
Read other InsightOut posts.
Dr. Mark McGowan is a Professor of History and Celtic Studies, and the Interim Principal of the University of St. Michael's College for the 2020–2021 academic year. Dr. McGowan is an historian renowned for his work on the Catholic Church in Canada and the Great Irish Famine, as well as the lasting impact that the Famine's mass migration had on Canada.
---
---
Explore other InsightOut posts.
Principal Emeritus Dr. Mark McGowan will serve as the Interim Principal of the University of St. Michael's College for the 2020-2021 academic year, President David Sylvester has announced.
"I am delighted that Dr. McGowan, with his extensive administrative experience both at St. Michael's and at the University of Toronto, will be returning to Odette Hall," says Dr. Sylvester. "His presence in the Principal's Office, particularly in these challenging times, ensures that the academic affairs of St. Michael's will remain in strong and capable hands."
St. Michael's Principal from 2002-2011, Dr. McGowan is an historian renowned for his work on the Catholic Church in Canada and the Great Irish Famine, as well as the lasting impact that the Famine's mass migration had on Canada.
He has won multiple awards for both his teaching and writing, and is well known for his work in Catholic education, including the history of Catholic education in Ontario. He has served as a consultant to the Institute for Catholic Education. His latest book, It's Our Turn: Carrying on the Work of the Pioneers of Catholic Education in Ontario was published by Novalis in 2019.
He is cross-appointed to U of T, where he holds tenure and has served as Deputy Chair of the History department (2017-19), as Senior Academic Advisor to the Dean of Arts & Science, International (2014-17) and as Acting Vice-Provost, Students, for the University of Toronto for part of 2013.
Dr. Sylvester also offers his congratulations to current Principal, Dr. Randy Boyagoda, on his appointment as Vice Dean, Undergraduate in the Faculty of Arts & Science at U of T.
"St. Michael's has greatly benefited from Dr. Boyagoda's four years as Principal," Dr. Sylvester says. "His vision and creativity have led to a renewal of undergraduate education at St. Michael's, including the hiring of new, full-time faculty as well as the roll-out of our new One Seminars, which are quickly becoming the most popular first-year programs at U of T. We are grateful for his many contributions."
Dr. Boyagoda will continue to teach the Gilson Seminar in Faith and Ideas for St. Michael's.
Dr. McGowan's and Dr. Boyagoda's appointments are effective July 1, 2020.
Michael O'Connor is Associate Professor, Teaching Stream, in the Christianity and Culture program and Book and Media Studies. His research interests include music and liturgy and he is director of the St. Michael's Schola Cantorum and the college Singing Club.
---
Saturday night, Sunday morning
Saturday night
You were lucky the get tickets for the Tafelmusik late-night concert. You arrive an hour early for check-in, as required, and stand in a well-spaced line in the cordoned-off section of now pedestrianized Bloor Street. Your mask is inspected, your temperature taken, you are asked some routine questions about your health (all rather reminiscent of flying to the US in the old days—when we could do that), and are then directed to your seat, four seats away from the next person, empty rows in front and behind. The tang of bleach competes with wood polish. At least there's space to put your coat, scarf, and mitts (it has been an especially cold March). You nod at your nearest neighbours, an indistinct gesture that could mean "Why on earth are we here?"
The tiny orchestra is spread out over the whole dais. The string players are all wearing masks, the harpsichordist is wearing gloves, and the oboist is inside a plexiglass booth, standing on a disposable absorbent mat. The choir, of course, has been furloughed—they are supervectors. According to the program notes, which you read on your phone, you'll be hearing music from seventeenth-century Venice composed in thanksgiving for deliverance from the plague. The oboe gives a note and the strings begin tuning up; at this sound, neither music nor noise, you shiver with unpremeditated delight. It has been almost a year since you heard any live music—other than the neighbour's daughter practising clarinet. You realize in that instant how heartsick you have become with the diet of autotuned, click-tracked, virtual ensembles.
You can't take you eyes off the three-dimensional, flesh and blood performers. They make occasional eye contact with each other at beginnings and endings but for the most part, like geese in formation, they sense together the music's flight, bobbing and weaving as one. Carried along with them, your spirit soars, your pulse quickens. Behind your mask, you chuckle with nervous joy. They play for an hour (no interval, no washrooms, merchandise for sale online only) but it passes in moments. Your final applause is exuberant, reverberant, as you try to fill the space with the appreciation of an absent crowd.
Sunday morning
At St. Basil's, you join the ticket-holders for the 11:07 mass ("enter through the west door, please stand on the red dots"), where your mask is inspected and your temperature taken. Once the 10:30 mass is over, you file up the stairs into church. Household groups sit together; others sit in isolation. You choose a spot in the sightlines of the camera live-streaming the mass on the parish's YouTube channel. Your mother will be watching ("No, not lingering adolescent guilt," you insist: "it will lift her spirits to know she has a proxy at mass"). You greet parishioners whose names you now know from Zoomed faith-sharing sessions. Stilted remarks are exchanged across the voids but, like teenagers, you have learnt to save your most vulnerable conversations for social media. Gloved sacristans lay out all the necessaries next to the altar; there will be no servers.
The entrance hymn is sung by an unseen cantor and although the words are projected onto two large screens, you are encouraged only to hum along quietly ("Singing is worse than coughing"). This suits you, since you are a reluctant singer—unless it's "Come all Ye Faithful," "Amazing Grace," or that bit from the Mass of Creation that everyone knows. You recall the choir director who insisted that singing is all health benefits and no side effects—you wonder how he's enjoying his humming. Readers proclaim the scriptures from individual iPads. The priest's homily is polished—which is not surprising given the number of times he has preached it today. Occasionally he turns to the camera to address the over-60s watching from home. He looks tired. You enjoy the reminder that the collection basket has been stood down ("temporarily, of course"), and nag yourself (again!) to go online as soon as you get home to make your donation.
Bread and wine are prepared at the altar. The organ plays softly, a half-disguised melody accompanied by the clink of the cruets on the chalice. The sight of the empty seats conjures up the parishioners who normally occupy them, and your mind's eye is flooded with images of warm, colourful, singing bodies. In among them, you wonder if you really do see faces of angels, apostles, martyrs—a shimmer of countless holy ones.
Communion is a regimented, high-alert manoeuvre. You make your way forward biddably. Against all reason, you lower your mask. As the social distance collapses to near-zero, the minister deftly drops the host onto your well-scrubbed hands. You exhale your Amen. Back in your seat, you savour communion. You think of those you love, those in need, those who have not made it this far. While the invisible cantor reminds you to taste and see how good the Lord is, your prayers rise on clouds of Purell and latex powder.
After the closing devotionals (St. Michael has been joined by St. Blaise and St. Roch), you leave the church in an orderly fashion ("exit through the east door"). The organ postlude is almost loud enough to drown out the sound of disinfectant being sprayed on the pews as the church is made ready for the 11:44 mass, the last one before the lunch break.
On the long walk home, your mind is a-chatter: yes, togetherness is in your genes, primates love to sing and laugh together, to feast and embrace. But as a rational primate, you have been hearing for months now that your neighbour is a potential biohazard—that you could be a biohazard—and that the only safe space is the digital universe, where viruses are metaphors.
When you get home and inside, you slump against the door, pull off your mask and take several long breaths. You're exhausted. You're blessed. You just might be hungry (you're never sure these days).
The lockdown was not easy; but the opening-up feels much harder.
Sources
Guidelines for rehearsals and concerts during the pandemic have been issued by the German Orchestra Association's Health and Prophylaxis Working Group and by seven orchestras in Berlin. Two bodies in the US have produced guidelines for the celebration of sacraments: the Thomistic Institute in Washington and the Federation of Diocesan Liturgical Commissions. An alliance of singing groups sponsored a webinar on the near future of singing.
---
Read other InsightOut posts.
The Vatican has designated May 16–24, 2020 Laudato Si' Week to mark the 5th anniversary of the completion of Pope Francis's groundbreaking document Laudato Si': On care for our common home. (The document was formally signed on May 24, 2015 and released on June 18, 2015.) The global campaign is sponsored by the Vatican's Dicastery for Promoting Human Development, and is designed to spur Catholics to become more involved in environmental action.
Dr. Dennis O'Hara, who authored the reflection below, edited a book on Laudato Si' with Matt Eaton and Michael Ross. The book, Integral Ecology for a More Sustainable World: Dialogues with Laudato Si', brought together scholars from around the world with diverse backgrounds, including Chris Hrynkow, Cardinal Turkson, Brother Guy Consolmagno (Director of the Vatican Observatory), Sue Rakoczy, and John Haught. Drs. O'Hara, Eaton and Hrynkow are graduates of the Elliott Allen Institute for Theology and Ecology at the Faculty of Theology, and Michael Ross is an EAITE doctoral student.
---
Laudato Si' Five Years Later
Even before its promulgation on June 18, 2015, the papal encyclical, "Laudato Si': On Care for Our Common Home," had created tremendous advance interest. At the time, I was serving as Director of St. Michael's Elliott Allen Institute for Theology and Ecology (EAITE) and thus was frequently invited to speculate on the possible content of the encyclical, including on a student radio show, at a conference on religion and cosmology at Yale University, and in parishes of both Christian and non-Christian faiths.
Prior to its official release, I was given an advance copy of the encyclical so that I could prepare for the anticipated media attention. Interviews for radio, television, and newspapers punctuated the next several days, to be followed by talks at conferences, for school boards and NGOs, and in many parishes, both in Canada and Korea. This unprecedented interest was echoed in the encyclical's enthusiastic reception at the 21st Conference of the Parties (COP21) of the United Nations Framework Convention on Climate Change at Paris in 2015, resulting in the Paris Climate Agreement. The encyclical inspired the formation of hundreds of new Catholic organizations to advance its goals, including the Global Catholic Climate Movement (a global network of 900 Catholic organizations) and the Catholic Climate Covenant as well as numerous initiatives of religious orders and the expansion of the work of Catholic NGOs to address an increased concern for our common home. It also spurred the interfaith project Living the Change, and the formation of the Vatican Dicastery for Promoting Integral Human Development. The encyclical continues to be favourably referenced in academic circles among diverse disciplines, including theology, ecology, economics, justice, social studies, healthcare, and more.
With the advantage of five years since its release, a retrospective assessment of Laudato si' gives a fuller appreciation of its accomplishments. For decades, ecotheologians had acknowledged the Christian teaching that there are two books of sacred revelation—viz., scripture and creation—bringing a renewed focus to exploring the theological and ethical implications of a more sympathetic and scholarly reading of the latter. They had been pioneering a deeper understanding of humanity's role within the epic of evolution and advocating for a more integrated understanding of the myriad of justice issues related to the ecological crisis. Pope Francis' first encyclical validated their decades of innovative work.
The call of Laudato si' to recognize the integral ecology of creation and to engage in conversations of respectful dialogue with diverse voices from all sectors of society, emphasized the intersectionality of ecological, ethical, economic, political, social, gender, and justice issues. Through such efforts, the encyclical articulated a more robust and integrated version of Catholic Social Teaching. Concurrently, it required the conversion of ourselves and our cultures, eschewing a consumerist individuality in preference for the health of the common good and our common home. As the magnitude and urgency of the ecological crisis in its multiple forms became better understood within more disciplines and by more people, the comparable magnitude, complexity, and intersectionality of this conversion also became more apparent.
Nevertheless, such awareness has not spurred an adequate response within either secular or religious institutions. For example, the concentration of greenhouse gases in the atmosphere continues to increase while the vitality of life on Earth declines despite generally universal calls for a vigorous reversal of both. This past November, the retiring president of the U.S. Conference of Catholic Bishops described climate change as "important but not urgent." Yet as Msgr. Bruno Marie Duffe, secretary of the Dicastery for Promoting Integral Human Development warns, " the alarming speed of climate change caused by human behavior and the choices we make threaten the very survival of species, water and air quality as well as food security. These are huge challenges…and the Paris Agreement is an absolute minimum and in fact does not go far enough." Despite fine rhetoric, few nations are likely to reach the pledges they made with that agreement.
Laudato si' continues to challenge this delinquency among nations and within its own Church. Its observations, assessments, and calls for action often serve as a standard against which efforts are measured or as an interlocutor that nurtures or guides responses to global crises. The contrast between the analyses and aspirations of the encyclical, and the anemic responses and sclerotic leadership still too often seen, shows that while the encyclical has had significant impact, the conversion it prescribes is far from realized. Like every good encyclical, Laudato si' needs to be read and re-read to better understand and apply its message.
Assistant Professor, Christianity and Culture Stephen Tardif is now co-editor of The Hopkins Quarterly, an international journal of critical, scholarly, and appreciative responses to the lives and works of Gerard M. Hopkins, S.J., and his circle. He begins his duties at the same time as fellow co-editor Dr. Michael D. Hurley of Cambridge University.
"I'm delighted to be co-editing the Quarterly, which has been the major journal in Hopkins studies for almost a half-century," Tardif says. "It's also a great pleasure to extend The Hopkins Quarterly's long-standing connection to St. Michael's College." Past co-editors include St. Michael's Professor Emeritus Joaquin Kuhn, who co-edited the journal for 25 years.
Founded in 1974, the journal publishes academic articles and book reviews, notes and notices, as well as special issues, from new and established scholars. The first issue of the journal under its new co-editors is now available, featuring articles on "The Wreck of the Deutschland" and Hopkins' and Christina Rossetti's poetic depictions of flux, and a number of book reviews.
Silvia Vong is Head of Public Services at the John M. Kelly Library and oversees the Access and Information Services department. Her research interests include critical reflective practice in academic librarianship. Currently, Silvia is a doctoral student at OISE in the University of Toronto working on research related to equity, diversity, and inclusion issues in higher education.
---
A Critical Reflection on Virtual Libraries
In my first year of the library and information science program at Western University, we were introduced to the idea of a code of ethics in librarianship. A code of ethics guides the values of a library professional and can manifest into actions such as advocating for open access or teaching critical thinking skills. Currently, the International Federation of Library Associations (IFLA) outlines six codes, and the one that holds the most weight for me is responsibilities towards individuals and society. This has led me to practice critical reflection in the classroom, and with our online library services.
While the coronavirus does not discriminate, people experiencing income inequalities, the digital divide, racism, and domestic violence have particularly suffered during this exceptional time. As the pandemic began, librarians began to critically reflect on access and service. Brookfield (1995) and Tripp (1993) offer insight into ways of critically reflecting, first by reviewing incidents and interactions, and then asking the following: What is the dominant view? How does this view silence other views? How does this dominant view ignore or serve dominant groups? How does it impact disadvantaged groups and what can we do to create a socially just structure to address this oppression?
In the first three weeks of the shutdown, I thought about how online access and research may inadvertently exclude some of our community members. Patrons may face financial stress during a pandemic and, in turn, not own laptops in good condition with proper software. Some patrons may not be home due to domestic violence, or be in places without Internet access. In addition, some of our patrons may not have the ability to access mental health services and other resources in the community that allow them to focus and succeed at learning. While e-books and online journals in some ways increase access, they can also create barriers to some of our community members. With social distancing restrictions in place, I struggled to find solutions that could help our marginalized community members.
As I continued to look for ways to be more inclusive, the University of Toronto was offering a session on COVID-19 through a diversity, equity, and inclusion lens. Income inequality and mental health were major themes of the presentation. However, the main takeaway was that under all the stress and anxiety that we all feel during this time, we need to remind ourselves to approach every decision-making process with empathy so that we can make socially just choices for our community.
My very inquisitive 4-year old daughter, Isabella, had overheard the webcast and peppered me with why, where, and how questions related to inequity and inequality in the university and the world. One evening, while munching away at her green beans with a furrowed brow, she paused suddenly, and her little face lit up. Isabella turned to me and said, "Mama, I know how we can make the world better. If we, and anyone with a little extra, could give it away…people with nothing would be safe from bad things." Oh my heart! My enlightened little one was absorbing my conversations and reflections on the ethical responsibility that we, as members of society, all have during this pandemic.
To put her idea to practice, Isabella and I identified a way to safely help others. We decided to donate to the Daily Bread Food Bank to give our "little extra" to someone in need. Isabella's reflective thoughts on the pandemic reminded me that while I could not make one big change to help others, I could still find several small ways to reach out and help our community.
---
Read other InsightOut posts.
Dr. Callie Callon is a New Testament scholar at the Faculty of Theology who has also taught at the undergraduate level for St. Michael's. She is an expert in ancient physiognomy, looking at how early Christians used appearances to praise or impugn others. Her book, Reading Bodies: Physiognomy as a Strategy of Persuasion in Early Christian Discourse, was published in 2019 by Bloomsbury Publishing.
---
Healing Moistly in Ancient Times
Recently, Prime Minister Trudeau rather infamously suggested that wearing masks during the current health crisis will help prevent the transmission of the virus through saliva, or, as he phrased it, by "speaking moistly" on others in close proximity. As cringeworthy as this "terrible image" is to a contemporary audience, it likely would not have evoked the same reaction in an ancient Mediterranean one. In this context the use of saliva was considered by some to be highly efficacious in treating a number of various ailments.
Perhaps the most famous examples of this are found in the New Testament, where Jesus is depicted as using his own saliva in conjunction with healing some sensory afflictions. In the Gospel of Mark Jesus heals a person with hearing and speech impediments through his touch, prayer, and by spitting (7:31-53). Visual impairments are healed by him with the assistance of a topical application of his saliva in two accounts. In Mark, Jesus spits directly into the eyes of a supplicant prior to laying his hands on him (8:22-26). In the Gospel of John Jesus forms a paste made from saliva and earth which he the applies to the blind man's eyes before instructing him to then go and wash in the pool of Siloam (9:6-7).
However, these were not the only people who were held to have regained their vision through the application of saliva in ancient texts. According to the first/second century historians Suetonius and Tacitus, the emperor Vespasian accomplished a similar feat through the use of his saliva (Vesp., 7.2; Hist., 4.81). Pliny the Elder, a natural historian from the first century, also attests to the use of saliva for ocular disorders, asserting that ophthalmia could be remedied by daily application of the spittle of a fasting person (N.H. 28.7). According to him, a fasting woman's spittle was considered an extremely effective treatment for bloodshot eyes (N.H. 28.22)
Beyond eyesight, Pliny further relates a tradition that seems to have held the application of spittle from a fasting person as a particularly effective treatment for a variety of different complaints. To cite but a few examples, it was thought that the application of this type of spittle behind a person's ear would soothe a disordered mind (N.H. 28.5), could be used to treat boils (N.H. 28.7) and to remove leprous spots (N.H. 28.7), and that a "crick in the neck may be got rid of by carrying fasting spittle to the right knee with the right hand, and to the left knee with the left" (N.H. 28.7).
Non-topical uses are also attested for a host of different ailments, ranging from warding off snakes to prevent poisonous bites (although should it enter their throats it purportedly destroys them [N.H. 7.2]), as a preventative against contracting epilepsy (N.H. 28.7), and as a means to secure the desired outcome of a healing incantation regarding foot pain, with the rather interesting stipulation that the accompanying words "must be recited sober" (Varro, Agr. 1.2.27).
Far from being a transmitter of health complications, in some ancient Mediterranean thought saliva was viewed as a means to resolve or even prevent them. While our present circumstances necessitate keeping our saliva to ourselves, there is still a wealth of actions drawn from the gospels that we can, have been, and should emulate: compassion, faith, love and care for others. And of course, social distancing (Mark 1:35; Luke 5:16; Matthew 14:13)!  
---
Read other InsightOut posts.
Sheril Hook, chief librarian at the John M. Kelly Library, tells the story of a University of Toronto professor calling her recently for help. The professor simply couldn't find the materials he was searching for—Syriac-Latin text editions for the Patrologia Orientalis series, as well as articles from Analecta Bollandiana. With just a little digging, she found them, digitized from the Pontifical Institute for Mediaeval Studies (PIMS) collection, which is housed at Kelly.
"U of T is one of the top research libraries in North America. I was confident I could find the materials," Hook says.
A library can be hard enough for an expert to navigate, so asking students to find resources remotely during physical distancing can be a challenge for those already stressed over papers, exams, and an uncertain summer.
In response, Hook and Noel McFerran, Kelly's Theology and Rare Books librarian, are hosting a virtual town hall on Wednesday, May 6 for students in the basic and advanced degree programs at the Faculty of Theology. The afternoon session is perfect timing for theology students enrolled in intersession courses. Eligible students have received an email with instruction on how to access the online gathering, and it will be recorded for anyone who cannot make the 3-4 p.m. time slot.
The librarians have three goals for the hour-long session, which will include a 15-minute presentation, as well as time for questions posted to the forum. First, they want to do a close look with students at the U of T catalogue, delving into some of the more advanced ways to search it to discover digitized materials.
"We'd like to show people how to find materials they didn't anticipate being online," Hook says.
Then, they will highlight materials that have been made temporarily available to students. While in this period of physical distancing due to COVID-19, for example, students can call on the HathiTrust Emergency Temporary Access Service.
The third thing McFerran wants to stress is that the Kelly librarians are constantly discovering new materials.
"Send us an email and ask us about availability," he says. "Just last week I had to say 'sorry, it's not available' to a request, but this week that material has been digitized, so I was able to help the student after all."
"This is a great new opportunity for learning," says Hook, who notes that Kelly Library plans to expand sessions in the fall semester to include undergraduate students as well. "It's important to feel comfortable in asking for help. If you can't find something, we will look for you, as we very likely have it."
Move-out weekend traditionally sees the mass exodus of 550 residence students moving into apartments, heading to the airport, or being picked up by mom and dad. It's a day of frenetic activity that includes tearful goodbyes, warm hugs of welcome and long line-ups of cars on St. Mary and St. Joseph streets.
This year however, the mass exodus took place in mid-March after the prime minister announced that everyone who could go home, should go home. By the time late April rolled around, the SMC Residence only had about 90 students left, mainly from countries where international travel was either restricted or financially prohibitive. So what's happening with these student now?
"St. Mike's is committed to housing students through the summer who don't have anywhere else to go," says Dean of Students Duane Rendle, "including students who weren't previously living here, but who now find themselves without options." Some of the students who took advantage of Dean Rendle's offer included about a dozen women from Loretto College.
The Loretto College Residence is located just across the street from St. Mike's and provides accommodation to 120 women during the academic year. Although Loretto is an independent college with their own staff and governance structure, their Catholic identity and proximity to St. Mike's have earned them the moniker of "SMC's sister College." In mid-April, St. Mike's agreed to provide housing for any Loretto students who were unable to return home, which has in turn allowed Loretto to close down for the summer. "It just didn't make sense for Loretto to keep their entire building open to house such a small number of students. We were more than happy to have them to join us here at St. Mike's," explains Dean Rendle.
The small community of summer students who remain are being housed in either Sorbara Hall or the Historic Houses. All rooms in Sorbara have their own sink, which cuts down on the need to share common facilities, and the Historic Houses already have small populations, which helps to maintain social distancing. Chartwells, the College's food service provider, is still providing food service to students, albeit in a takeaway form. Residents can purchase a "Dine on Campus" plan consisting of either 50 or 100 meals depending on their length of stay.
If you are a St. Mike's student with a precarious housing situation, email smc.residence@utoronto.ca for more information on summer rates and availability.
TORONTO, Canada May 4 – A name change, a new award and an enhanced academic designation mark a season of transformation for the Corporate Social Responsibility and Sustainability program at the University of St. Michael's College in the University of Toronto.
Graduates of the highly regarded program, now called the "Graduate Diploma in Social Responsibility and Sustainability" receive a Diploma and a designation marked by the post-nominal letters G.Dipl. SR&S (Social Responsibility & Sustainability).
"These changes reflect how the program has evolved since its beginnings almost 20 years ago," says Program Manager Kathryn Cooper. "Meaningful, long-term social impact of business and not-for-profit partners has never been as important as it is in this time of COVID-19."
"This program has evolved in response to the global trend toward embedding environmental, social and governance issues in business," Cooper says. "To survive and thrive, organizations must focus beyond their bottom line, and create positive, long-term social impact."
President's Capstone Winners Announced
Graduates at the November, 2019 convocation were the first awarded the new diplomas. This convocation also marked the introduction of the new President's Capstone Project Award, recognizing exceptional work in summative assignments. The inaugural winners were:
"Indigenous Impact Report" by Alexandra Biron, recently promoted to Manager, Indigenous, Deloitte Canada.
"A CSR Strategy for the Canadian Real Estate Association" by Sarah Thirnbeck, recently promoted to Associate Director, Strategic Impact, The Canadian Real Estate Association.
"The calibre of work produced by our CSR students is truly outstanding," says University President Dr. David Sylvester. "The ethical concerns being discussed in this program reflect the long-standing values of St. Michael's. CSR and Sustainability is a great example of how universities can have a transformational impact on society."
Learning to Make a Difference in a Rapidly Changing World
Participants in the Graduate Diploma in Corporate Social Responsibility and Sustainability work full time while earning this university credential through a blended learning approach. Participants:
The Diploma is now taking applications for 2020/2021. Only 35 applicants are accepted. Join participants from Deloitte, Secure Energy, Tata Group Retail, SMART CENTRES, Dundurn Press, Chevron, Genuine Health, Civic Works Consulting, Candela Strategies, Children's Hospital Foundations and more in the upcoming 2020/2021 Cohort. To apply, go to the Diploma in Corporate Social Responsibility and Sustainability Website. Second Intake Deadline is June 30th.
Participants start their learning in July, 2020 through an online Learning Management System and monthly live learning seminars. Module 1 in class will be held in Toronto, Canada, October 14 to 16, 2020. Module 2 and 3 in class will be held May, 2021 and November, 2021 respectively. To apply, go to the Diploma in Corporate Social Responsibility and Sustainability Website. See the program schedule, testimonials, past graduates and news about the program.
About the University of St. Michael's College in the University of Toronto
The University of St. Michael's College (USMC), federated with the University of Toronto, is a Catholic institution of higher learning founded by the Congregation of St. Basil, whose motto, "Teach me goodness, discipline and knowledge," sets the tone for campus life.
A Business Advisory Committee ensures the CSR & Sustainability program is relevant and experiential. CSR and Sustainability Leaders from a broad range of industries from insurance to mining, including: The Co-operators, BMO Financial, Scotia Bank (ret.), Vermillion Energy, Centerra Gold , Aurora Cannabis, Kin&Co and Rotman School of Management (University of Toronto) provide advice and input.
For More Information Contact
Kathryn A. Cooper, Program Manager, Diploma in Corporate Social Responsibility & Sustainability
Phone: (519) 855-9491
Website: https://www.csr-stmikes.ca/
Ann Mathew graduated from St. Michael's College, University of Toronto,  in 2019 with a double major in English and Christianity & Culture. While an undergraduate, she served as an editor on Saeculum, the student peer-reviewed journal associated with the Christianity & Culture program. She has just completed her first year of the three-year Master of Divinity program at the Faculty of Theology. A member of the Faculty's Student Life Committee, she also sits on one of the subcommittees preparing for the coming visit by the Association of Theological Schools, the Faculty's accrediting body. 
---
Adjusting to the New Normal
Writing this draft in the glory of the Risen Lord, I am also thrilled to have completed my first year of the Master of Divinity program at the Faculty of Theology at St. Michael's College. Although this global situation of the COVID-19 pandemic has deeply affected all of our lives, taking a special toll on the state of classrooms, the fact that I had enrolled in a couple of introductory online courses at the Faculty meant I was quite prepared for the virtual classroom setting. That being said, this shift in one's surroundings was indeed surprising.
Being a commuter student, this change was admittedly rather welcome. To avoid rush hours and wind chills between home and campus for the second half of the Winter semester was an unexpected blessing in the present circumstances. The faculty and administration were rather prompt in addressing us about the changes that were about to take place. In light of the various final papers and deadlines, I recall the commute to campus to hoard up on library books before the closure. While many online resources have been made accessible to us by the university, there were still a few books that I needed to check out. My transit experience on March 16th was interesting, insofar as that, during what would have been an otherwise crowded morning commute, the TTC subways ran almost barren to the bones. Strategically planning my time between the Emmanuel College and John. M. Kelly libraries, I managed to bring home some 12 books. The ride home was eerie in that many at Union Station were homebound—luggage and neck pillow-clad, with no return date in sight.
The remaining four weeks of classes flew by and we all seemed to adjust to our Zoom meetings, despite technical difficulties with Internet crashes at home, screen shares and background noises. Given the limited access to research materials, my professors graciously agreed to deadline extensions, along with concessions to primary sources. Throughout my undergraduate years, the Kelly Library gave witness to my eremitic lifestyle as each semester concluded. This time, however, my family got to experience my two weeks as a recluse. Truth be told, I rose with Christ on Easter Sunday as I submitted my final research paper.
The whole world has more or less been brought to a halt. Each one of us plays a crucial part in maintaining normalcy, and the community at St. Mike's has helped me adjust to this new normal, especially during the most stressful time of the semester. Currently, I am awaiting the commencement of online courses in the summer. Until then, I am passing time by engaging in some leisure reading, creative writing, family prayer, card games and such. As Archbishop Cardinal Collins often mentions in his daily homilies, let us continue to demonstrate our "love for our neighbour" in these days of keeping to our homes. May we find inspiration in the most trivial of things, all the while getting a step closer in knowing ourselves and emerge out of this phase as finer human beings.  
---
Read other InsightOut posts.
Although the COVID-19 pandemic drew life on campus to an early close, St. Michael's students continued to enrich the community with their talents and service as their coursework and extra-curricular activities transitioned to online platforms.
This year's Student Life Leadership Awards recognize the outstanding extra-curricular contributions to the University and the St. Michael's community as a whole during a particularly challenging time.
New awards recognizing Service in Student Mental and Physical Wellbeing, Leadership in Community and Cultural Development, and Outstanding Contributions to Social Justice Initiatives were introduced in 2020 to highlight areas of distinct interest to St. Michael's students, staff and faculty.
Several awards recognize creative initiatives that are a vibrant part of campus life, including student publications and the arts. "The theatre is a space for people of all different experiences and backgrounds to come together and work to create something beautiful," says third-year student Emily Villani. As Artistic Director for SMC Troubadours, Villani oversaw and performed in theatrical productions, including a recent production of Guys and Dolls.
Other awards recognize the work of students to foster inclusion, social justice, and a deep sense of welcome. A major goal for Sonakshi Sharma, a third-year student and Executive member of the Indian Students' Society at U of T, is to help international students find more familiar and comfortable spaces in campus community—especially in the area of cultural representation. "I believe building such a community is important for students in order to have a comprehensive university experience," says Sharma.
Athletics, a longstanding area of achievement and an important part of the education of the whole person at St. Michael's, is another area in which students are being recognized for leadership and service to their peers. "Intramurals are an incredible foundation for a social and athletic life on campus!" says Mika Embury, fourth-year student and recipient of the Mary H. Lee Award for Leadership in Women's Sports.
Student Life Associate Emma Graham describes the recipients as "leaders who actively encourage their peers to get involved, follow their dreams, and build up others." Their influence has helped other students at the college become active participants in community life outside the classroom. Each award is peer-nominated, which means that each recipient is being recognized not only by the College, but by fellow students who benefited from their service.
The full list of the 2020 Student Life Leadership Awards can be found below, with more details available on Facebook.
Award for Leadership in the Arts:

Emily Villani

Award for Leadership in Community and Cultural Development:

Sonakshi Sharma

Award for Outstanding Contribution to Social Justice Initiatives:

Adam Da Costa Gomes

Award for Excellence in Peer Mentorship:

Sam Gruppuso

Award for Outstanding Exhibition of College Spirit and Pride:

Simran Dhir

Award for Service in Student Mental and Physical Wellbeing:

Christeen Salik

Award for Leadership in Student Publications:

Ian Hauber

Award for Male Athlete of the Year:

Victor Wakelin

Sr. Kathleen Heffron Award for Female Athlete of the Year:

Elaine Pityn

Mary H. Lee Award for Leadership in Women's Sports:

Mika Embury

Kevin Fawcett Award for Freshman Athlete of the Year:

EloĂŻse Alarie
Rev. Dr. Marc Doucet is an alumnus of the Faculty of Theology, graduating in 1980 with a Master of Divinity degree. He earned a Doctor of Ministry degree from St. Stephen's College in 2018. He is a Registered Psychotherapist with the College of Registered Psychotherapists of Ontario. He is also past Chair of the Education Standards Commission and past President of the Board of Directors of the Canadian Association for Spiritual Care. He currently serves as the manager and CASC Clinical Educator at Toronto's University Health Network.
---
Pastoral Care in the Midst of a Pandemic
I was sitting on the window ledge in the hallway of one of our ICUs checking in with one of my staff spiritual care practitioners to see how she was doing in the midst of COVID-19 and what support I could offer her and the rest of the team. As we talked she held a folded piece of white paper in her hand. After we chatted for a bit, she told me that she had an older male patient who had come in COVID+, was vented, and would probably die in the next few days. His adult son could not come to visit because he was quarantined. In checking in on his elderly parents who lived on their own, the son had found his father collapsed on the kitchen floor and his mother dead in bed from COVID. The piece of paper the spiritual care practitioner held was a letter written by the son: he had asked her whether, if he wrote a letter of goodbye to his dad, she would take it in and read it to him.
As I left her and walked down the hallway I was struck by the profoundness of the moment, and what it means, and calls for, to minister in the midst of a pandemic. I reflected on the strength and conviction she has to be able to walk into a patient's room and read such an intimate letter—a letter that will be the last contact a father has with his son—a letter that will have lasting impact on a son; to do this not once but to be called on again and again in the coming weeks. This has become a major role for us to play: to connect families with their loved ones because of "no visitor" policies. People are going to die without their loved ones there in their last moments of life, and this will make grieving more difficult and complicated for families and loved ones. But spiritual care practitioners will be there!
We often use images such as "being present with people"—"journeying with people"—when speaking about pastoral care. But the presence we're being asked to provide, the invitation to journey with patients during a pandemic, calls for something else from within. It's not so much about creating a therapeutic relationship, drawing upon psychotherapeutic modalities for interventions (as important as all of these are); but to read a letter to a dying patient from their loved one requires a deep personal spiritual well, out of which flows this desire and willingness to "show up" and journey with, not with theory and knowledge to support us, but with a sense of commitment and purpose in our own lives.
I hear echoed in our work the words of Paul in Philippians when he speaks about the Christ event: He "did not regard equality with God…but emptied himself…taking on human form." There is something incarnational about this work. It is literally giving "flesh"—not from some distant, safe place (phone, FaceTime, etc.)—to minimize the distance, the safety, and to enter, not only experiences, but literally into patient rooms, and nursing stations. In the midst of a pandemic spiritual care practitioners are leaving their security and walking into the devastating humanity of others.
---
Read other InsightOut posts.
Dr. Reid B. Locklin is Associate Professor of Christianity and the Intellectual Tradition at the University of Toronto, a joint appointment with St Michael's College and the Department for the Study of Religion. His research focuses on a range of issues in Comparative Theology and Hindu-Christian Studies, particularly the engagement between Christian thought and the Hindu tradition of Advaita Vedanta. He also writes on the scholarship of teaching and learning in theology and religion.
---
Catholics and Hindus, Together Alone
Like many Toronto Catholics, I began my observance of Holy Week this year in front of my family's television, watching the Cardinal's celebration of Palm Sunday in St. Michael's Cathedral. A little over a week earlier, on March 27, I sat transfixed in front of my laptop computer as the pope pronounced a special Urbi et Orbi blessing to an eerie, empty St. Peter's Square. My devotional life has moved nearly entirely online.
Catholics, of course, are not unique in this respect. Consider an "e-Satsangh" hosted on Facebook Live by the New York City-based Hindu movement Sadhana on April 2. In this event, a pandit offered a ritual puja in his apartment, presenting Sanskrit verses, water and other offerings to several Hindu deities well suited to the present crisis. These included the elephant-headed god Ganesha from a local temple in Flushing, New York; Arogya Lakshmi, the Goddess in the form of mother, health and power; and Sudarshana Vasudeva Dhanvantari, the god Vishnu in the form of a medicine healer. Following the puja, from a different apartment, one of Sadhana's co-chairs guided virtual participants in a short meditation and hymns for the flourishing of all living beings. Discussion followed, ranging from the visceral—one participant sought advice on grieving the loss of a friend to COVID-19—to broader questions of advocacy and political organization. The focus here was on action: pragmatic service to those who are vulnerable, and also ritual action for their health and well-being.
Still more direct is the approach taken by residents of the Indian city of Mumbai, according to a widely circulated report. There, it seems, the Novel Coronavirus has been personified as an antigod or demon (asura). On the eve of the popular festival of Holi, effigies of this antigod—called Coronasur—were created and ritually destroyed, in an effort to halt the virus.
As a Catholic, I admit some discomfort with these rites, at several levels. But, also as a Catholic, I am obliged to approach such discomfort with an attitude of dialogue and exchange, rather than fear or condemnation. What might I learn from my Hindu neighbours about being a person of faith in this time of pandemic?
I think that the examples of Sadhana and even the Coronasur effigy offer an important reminder that Catholics, no less than Hindus, believe in the authentic power of ritual prayer. When Pope Francis raised the Blessed Sacrament and pronounced the Urbi et Orbi blessing on March 27, he was flanked by two icons that had defeated plagues in the past, Mary Salus Populis Romani and the Crucifix of San Marcello. This was a spiritual blessing, to be sure, an indulgence for those unable to receive the Rite of Reconciliation. But it was also an invocation of the power of God to intervene on behalf of those who are sick, and to arrest the devastation of COVID-19.
In the present crisis, some voices on the secular left and the religious right have called persons of faith to make a false choice: to follow the recommendations of public health officers, or to trust in the power of our shared prayer. Most Catholics, like most Hindus, refuse this choice. We embrace both the best science and the deep wisdom of our ritual traditions.
And so we vacate our churches and temples, and even St. Peter's Square, to "flatten the curve." But that need not, and cannot, stop us from persisting in our prayers. In this, Catholics, Hindus and many other others stand together, even while we are alone.
---
Read other InsightOut posts.
Dr. Christopher E. De Bono is Vice President of Mission, People and Ethics for Providence Health Care (PHC) in Vancouver. A practical theologian, a Clinical and Organizational ethicist, and a certified Spiritual Care chaplain, Christopher earned his BA and PhD at St. Michael's.
---
A Novel Ritual for a Novel Virus
In the densely apartment-laden West End of Vancouver where I live, a ritual erupts every night at 7, when for between three and five minutes, people open their windows, go to their balconies, or congregate at a safe distance on the rooftops of their buildings. Why? To make a lot of noise.
Some clap, others shout. Many just bang kitchen pots and pans. Some even bring loudspeakers and drums and beat out a rhythm.
The result, which you might think should be cacophonous, is neither harsh nor discordant, but almost harmonious. I find it strangely comforting. And it has become something I prepare for every night.
But before I decided to become an active participant, I first heard this now-ritual noise-making on my walk home late in the evening. It was early in this crisis. After a long day working in health care to "flatten the curve" and to plan for those who would soon arrive at our hospitals with the novel corona virus, I wearily headed home for some much-needed rest.
As I left the hospital, I found myself surrounded by the noise of this novel ritual that has emerged as a reaction to a novel virus. Immediately I felt deeply happy, more resilient. I felt proud to hear the community acknowledge so many courageous frontline staff in acute and community care, so many researchers seeking solutions, and so many long-term care staff courageously limiting the spread among those individuals most at risk.
As a senior leader at Vancouver's Providence Health Care, a Catholic health system famously known for its downtown St. Paul's hospital and its long history of innovative work with marginalized groups, I already felt called to do my best. I also already knew the seriousness this novel virus posed and continues to pose.
So while we—and so many health care and essential care workers across the country—continue to work tirelessly to prepare for the surge, planning for the worst while hoping for the best, I take solace in this noisy and celebratory end-of-day ritual.
As a practical theologian, I am reminded of what I learned during my undergraduate and post-graduate student days at St. Michael's: Rituals bring comfort. Rituals help us find meaning. Rituals bring connection. Rituals also give us a sense of control, because they are predictable.
Right now, we need all four of these things. This new virus has disrupted our comfort and has destabilized our sense of who we are. It has interrupted our very ability even to be physically close to human beings. It has increased our feelings of helplessness. And so much more. And this is why I am grateful for the creativity, hope and affirmation this new ritual offers.
A novel virus needed a novel ritual.
---
Read other InsightOut posts.
Readers looking for a new book to pass the time during social distancing will find many options for expanding their minds and imaginations in the work of authors at St. Michael's. While the school has been a centre of excellence in teaching since its founding, USMC has also provided an institutional home to authors who have published in a wide variety of genres.
Advancing Research
Professors in St. Michael's sponsored programs and the graduate Faculty of Theology publish scholarly monographs and edit collections of academic essays to advance research in their fields.
Alison More, holder of the inaugural Comper Professorship in Medieval Studies, explores the story of pious medieval laywomen in Fictive Orders and Feminine Religious Identities, 1200-1600 (Oxford University Press, 2018). Her book continues a long tradition of excellence in medieval scholarship and publication at St. Michael's, which also includes the regular publication of books under the publications programme of the Pontifical Institute of Medieval Studies (PIMS).
Book and Media Studies is a natural fit for students interested in studying book history, but what about books themselves? St. Michael's Assistant Professor Felan Parker made use of his cutting-edge work in game studies while co-editing Beyond the Sea: Navigating Bioshock (McGill-Queen's University Press, 2018), a collection of critical essays on the beloved video game franchise. In the same department, professor Paolo Granata has written numerous books in Italian on media and media ecology, including the first guide to art resources on the web ever published in Italy.
Parker and Granata's BMS colleague Iris J. Gildea's book Toward a Poetics of Freedom: An interpretive analysis of Ricoeur and Dante (Lambert Publishing: 2014) argues the thought of philosopher Paul Ricoeur changed after an encounter with the poetry of Dante Alighieri—and the great Italian poet is himself the focus of a special collection of rare books and illustrations housed in the Kelly Library.
Religion adds a special dimension to the scholarship of several St. Michael's authors. Christianity and Culture professor Michael O'Connor's Cajetan's Biblical Commentaries: Motive and Method (Brill, 2017) has been described as "a very welcome addition to our knowledge of religious scholarship in the Renaissance." Fellow Christianity and Culture prof Reid Locklin is the co-editor of Teaching Civic Engagement (Oxford University Press, 2016) a book that explores the role of religious education in fostering a vibrant democratic order.
On the civic theme, Canadian historian and St. Michael's professor Mark McGowan is the author of historical studies such as The Imperial Irish: Canada's Irish Catholics Fight the Great War (McGill-Queen's University Press, 2017), which brings together Canadian religious and military history. His book It's Our Turn: Carrying on the Work of Pioneers of Catholic Education in Ontario (Novalis, 2017) tells the story of Catholic education in Ontario, and casts a vision for its future.
Professors in the St. Michael's Faculty of Theology advance scholarly conversations in fields ranging from Historical Theology to Interfaith Studies. Professor John McLaughlin, an Old Testament scholar recently appointed Interim Dean of the Faculty of Theology, has written numerous books including An Introduction to Israel's Wisdom Traditions (Eerdmans, 2018), currently available in an e-book format for under $3. Professor Callie Callon's Reading Bodies: Physiognomy as a Strategy of Persuasion in Early Christian Discourse (T&T Clark, 2019) explores the use of physiognomy in the rhetoric of early Christian theologians and writers.
Enriching Culture
Authors at St. Michael's have also written for audiences outside the confines of academic disciplines. Principal and Vice-President Randy Boyagoda has published several critically acclaimed literary novels and a widely-reviewed biography of an important American Catholic public intellectual. He is currently at work on a Dantean trilogy of novels. The first, Original Prin (Biblioasis, 2018), is an academic satire set on the downtown campus of a Catholic university.
Celtic Studies Assistant Professor Máirtín Coilféir's poem Cumhdach (Kelly Library Print Studio, 2019) was custom printed and bound at St. Michael's. He is currently working on a translation of The Adventures of Huckleberry Finn into Irish.
Professors Boyagoda and Coilféir belong to a long lineage of creative writers at St. Michael's. In the first half of the 20th century, Canadian novelist Morley Callaghan called St. Mike's home. After graduating, he would help build the Canadian literary tradition with numerous novels, and short fiction for outlets like the New Yorker. Midcentury novelist Hugh Hood called St. Michael's home as well, as have more recent creative writers such as poet Anne Carson, novelist Anthony De Sa, and Unbuilt Toronto author Mark Osbaldeston.
The literary legacy of St. Michael's continues, with dozens of faculty and staff publications made available for borrowing from the Kelly Library in a special section near the entrance. The building is closed for now, but the list—including many more books that could not be mentioned here—is available online, with some books available for electronic borrowing.
University of St. Michael's College President David Sylvester is pleased to announce the appointment of Dr. John McLaughlin to a two-year term as Interim Dean of the Faculty of Theology, effective July 1, 2020.
Dr. McLaughlin served as the Faculty's Interim Dean in the 2014-15 academic year prior to Dr. Ginther's arrival.
"St. Michael's is fortunate to have such a capable administrator with a strong familiarity and history in the Faculty" says Dr. Sylvester. "Dr. McLaughlin's presence in the Dean's office will help make this process seamless, and I look forward to working with him in this role."
A professor of Old Testament/Hebrew Bible, Dr. McLaughlin earned a BA from St. Thomas University in Fredericton, NB before enrolling at the University of Toronto, where he earned an MA in Philosophy. He then studied Theology and Scripture at St. Michael's Faculty of Theology, earning an MDiv and a PhD.
Professor McLaughlin joined the St. Michael's faculty in 2002 after teaching for seven years at Wheeling Jesuit University in Wheeling, West Virginia. He is an Associate Member of the Graduate Faculty with the Department of Near and Middle Eastern Civilizations at U of T, and is a past President of the Canadian Society of Biblical Studies. He currently serves on the Editorial Board of the Journal of Hebrew Scriptures and as an Associate Editor of the Catholic Biblical Quarterly.
Current Dean Dr. James Ginther completes his five-year term on June 30 of this year. After a 12-month research leave, Dr. Ginther, a mediaevalist and historical theologian, will return to the Faculty to teach and conduct research.
Dr. Sylvester has expressed his gratitude for Dr. Ginther's service over the course of his term in the Dean's office. "I would like to thank Dr. Ginther for his tremendous service to our community as a member of the President's Advisory Group and Senior Administration team, in his leadership within the Toronto School of Theology, and in many other collaborative initiatives, including in his field of expertise at the Pontifical Institute of Medieval Studies and the Centre for Medieval Studies," he says. "I look forward to Jim's return to campus following his leave and to his renewed leadership at the University."
Fr. Gustave Noel Ineza, OP, is a doctoral student at St. Michael's Faculty of Theology. Born and raised in Rwanda, he lived through the 1994 genocide against the Tutsi and went into exile for a month in what was then Zaire. His family left the refugee camps and returned to Rwanda after three members of his family developed cholera. He studied in the minor seminary and joined the Dominican Order in 2002. He studied Philosophy in Burundi, and Theology in South Africa (SJTI/Pietermaritzburg) and the UK (Blackfriars/Oxford). Ordained in 2014, he worked for Domuni (www.domuni.eu) and was a chaplain to university and high school students. In 2018, he came to Canada to pursue studies in Christian-Muslim dialogue. He is currently reading on post-colonial approaches to the taxonomies assigned to religious traditions (Muslims and Christians) by colonial powers in Rwanda.
---
In Solidarity with the Suffering
When it was announced in Canada that COVID-19 was knocking at the door, multitudes rushed to shopping malls to buy as many provisions as they could, to be "prepared" for the pandemic. One item in particular was a major target of the worried crowds: toilet paper. Looking at images of people with trolleys full of toilet paper, one thought came to mind: "People are planning to eat a lot."
I was reluctant to write this post because it is not easy to introduce a distressing subject in the middle of a global lockdown caused by a pandemic. It would be adding distress to distress. However, anyone interested in humanitarian crises has to know that disasters differ in intensity.
As I write this reflection on April 7, the whole world has started commemorating the Rwandan Genocide against the Tutsi, one of the worst genocides of the history of the world. Twenty-six years ago, in 100 days, about a million people died in a genocide, yet the rest of the world seemed disinterested by — or unaware of — what was happening there. Nations sent contingents of soldiers to Rwanda to remove their citizens from what the world knew to be genocide while at the same time trying to ignore the plight of the Tutsi for reasons no one has yet managed to logically explain to me.
After the genocide, masses of Rwandans moved to what was then Zaire – now, the Democratic Republic of Congo – seeking refuge. For a couple of weeks, we thought the world did not know that Rwanda existed. I was 11 years old.
Today, as the world closes in on itself to fight a ruthless pandemic, it is easy to forget there were ongoing crises around the world before COVID-19. No one forgot, I suppose, that Syria was in the middle of a bloody war, that Yemen never saw the end of another almost internationally ignored horrific conflict.
As a young child in Rwanda during the genocide, I would spend the day looking up at the sky to see if planes would bring United Nations troops. A few months later, in the refugee camps, I saw UN workers and knew we would get food soon if cholera did not first decimate my family, as three members were already infected. There was hope because, at that age, I knew that there were not so many crises going on in the world. I can imagine there is nothing as frightening as knowing that you may die soon of hunger or be killed, and that no one will even know about it because the whole world is afraid of something you consider a minor threat to you in light of all the other challenges and threats you face. Today, the UN relief agency UNHCR and other humanitarian organizations are reminding people that crises are still happening around the world and that charitable people should not forget those who are hungry, in refugee camps,or being persecuted because they belong to minorities.
Consider this pandemic as experienced by poverty-stricken families in extremely poor countries. After the confinement began in Canada, it took only a couple of days to have African countries announce total lockdowns. In most African countries, a lockdown means staying inside your compound-house, your hut, or just in a small house that hosts more than eight people. A five-week confinement without a job for a family of five is nothing less than a death sentence. Fortunately, some countries have started distributing food, but very few people manage to get it. Worse, all those without homes and who had relied on charitable people's provisions will have to find other means to feed their families. The city of Cairo has announced that the famous charity tables (mawa'ed al rahman) that adorn the streets during Ramadan for poor people to eat after a day of fasting were not going to be set this year. Having been in Cairo during the 2012 Ramadan month and having shared food at Al Abbasiah and Midan Al Tahrir with people from all strata of society, I understand how this will impact poor communities.
It would be inconsiderate to end without mentioning another shared worry for African people around the world. Two French doctors, Dr. Jean-Paul Mira, head of the Intensive Medicine and Intensive Care units at Cochin Hospital, and Professor Camille Locht, director of research at INSERM, discussed on a French talk show the plausibility of testing COVID-19 vaccines on the African continent. The suggestion raised an outcry from many who did not grasp there are many other places where testing is in progress. The overall perception from both ordinary people and many African celebrities, including the WHO's Director-General Mr. Tedros Adhanom Ghebreyesus, was that Africa would once again be that continent where people are considered lab-rats, where foreign countries go to test their unsure economic and political theories, drugs, or just to dump hazardous industrial wastes. The WHO Director-General called those French doctors' attitudes a colonial hangover. Whatever intention those doctors had, their statements were inappropriate enough to worry an entire continent and all those who care for its inhabitants. Would that mean that when a vaccine is finally discovered African countries will still need to overcome trust issues before making it available to their people?
As we struggle to accommodate the strenuous new routines caused by home confinement, let us think of all those dealing with COVID-19 while facing greater and deadlier calamities. May solidarity with those who suffer be the major lesson we may take from these distressing times.
---
Read other InsightOut posts.
Alison More came to St. Mike's from the Centre for Medieval and Early Modern Studies at the University of Kent, where she designed and taught core courses on Latin and palaeography. She studied Latin in Rome with Reginald Foster, and has further developed her skills through teaching and research fellowships at Harvard, the University of Edinburgh, and Radboud Universiteit. A passionate Latinist, Alison is interested in alternative interpretations of absences and inconsistencies in the historical record. In particular, her research investigates the intersections between social and religious culture in Northern Europe from 1250 to 1450.
---
Sancta Corona, ora pro nobis
Medieval saints were often hailed as powerful intercessors in particular situations. Even today, St Anthony of Padua is a faithful helper for finding lost things; St Apollonia helps those in dental distress; and St Joseph of Cupertino is invoked by students taking exams. Recently, St Corona has re-entered popular religious consciousness as a protector against plague, pandemics, and infectious disease. After years of relative obscurity, Corona's relics are now on display in a reliquary in Aachen Cathedral in Germany. Also, versions of her legend have been re-written for the Internet. While she is undoubtedly happy to intercede for the sufferings of the earthly Church, our health was not one of Corona's traditional concerns. Her story is an interesting example of the ways in which saints' cults adapt in accordance with the social needs of the day.
The tales of early Christian martyrs are generally formulaic. They contain little precise information and emphasize the gruesome deaths of their subjects. Corona's tale is no exception, and we have little historical information about the saint. Her date of birth has been placed anywhere between 161 and 270 CE. She was married to a soldier named Victor at around the age of 15 and martyred one year and four months later. The Bollandist catalogues record more than 50 manuscripts of her vita, but all seem to be brief. Her short Passio in the Acta Sanctorum tells us that Corona's profession of her illicit faith was an act of solidarity with Victor. After refusing to renounce Christ, Corona was tied to two trees, which her captors had bound together. When her tormentors cut the trees apart, Corona was ripped in two. Victor was then beheaded.
Until the current pandemic, there was little to connect Corona to viruses, plagues, or illness. Instead, her cult which existed primarily in Italy and the German regions appears to have been associated with the pursuit of fortune. Her name "Corona" is Latin for crown. In his work on treasure hunting, Johannes Dillinger points out that "corona" or "crown" was also the name given to a unit of currency in several countries. Whatever the reason, Corona found herself being invoked as the patron of treasure seekers. Dillinger points out that "Corona books," texts midway between prayers and spells, circulated widely. Like prayers, they directed the supplicant to request Corona's intercession. Like spells, the texts often seemed to depend on specific rituals and were even tailored to the amount of money in question. Later Corona texts even included methods of divining the lottery numbers. Not surprisingly, the lottery soon became another area of Corona's patronage.
There does not appear to have been any association between Corona and plagues until 2020 when a virus that shared her name showed modern society to be less than invincible. Like our ancestors, our response was to seek divine aid and find a saintly intercessor as patron. Saints such as Roche and Sebastian were frequently invoked for protection against the plague in the 14th century. Their counterpart, the 12th-century St Rosalia of Palermo was called upon during an outbreak of illness in her native city during the 17th century. Notably, Rosalia has recently been featured in The New York Times as "The Saint Who Stopped an Epidemic on Lockdown in the Met." In our current hour of need, those with an interest in saints discovered the existence of St Corona. As has been true of the cult of saints throughout Christian history, her devotees found a suitable association to declare her informally a patron of a crisis affecting the modern world. Her relics in Aachen, originally intended for a display on medieval metalwork, became a focal point for prayer and intercession. After several hundred years of relative quiet, she found herself being called upon as an intercessor.
Saints cannot exist in isolation. Instead, like all aspects of popular religion, their cults adapt to meet the needs of the society that venerates them. Throughout Christian history preachers and hagiographers have included imagery, allegory, and etymological devices based on saints' names to communicate particular messages. The cult of saints has long illustrated the ways in which devotion could be incorporated into daily life. The case of Corona is no different: her name attracts attention and there is no reason to doubt her intercessory power. Perhaps this Easter Vigil, she will quietly be added to our litanies: Sancta Corona, ora pro nobis.
---
Works referenced:
"De SS. Victore milite et Corona martyribus in Ægypto," AASS, May, t. III, pp. 265-67.
Johannes Dillinger, Magical Treasure Hunting in Europe and North America (London: Palgrave Macmillan, 2012).
---
Read other InsightOut posts.
A Season of Transformation for St. Mike's CSR Program
Updated name, new award, enhanced value all signs of program's coming of age
No matter what stage of life you're at, icebreakers can help the first day of school seem a little less daunting. But when the school is St. Mike's, and the subject is corporate social responsibility, you can forget about standard tension diffusers like 'tell two truths and one lie about yourself' or pinning your birthplace on a giant map.
As participants in the 2019/2020 Graduate Diploma in Social Responsibility and Sustainability cohort met for the first time this past October, students were asked to chat with a seatmate and then present that person to the group by naming their core values. As the introductions circled Charbonnel Lounge, words like honesty, gratitude, compassion, respect, integrity and humour surfaced, indicators that this is not just any classroom.
For close to 20 years, University of St. Michael's College has been the go-to school in Canada to study Corporate Social Responsibility, an operational philosophy also known by a variety of other labels, including ESG (Environmental, Social, and Governance), Corporate Citizenship, or Social Purpose and Social Innovation.
The common thread is an institution's commitment to action that enhances the common good by adopting strategies such as environmentally friendly processes, fair labour practices, or corporate volunteer efforts. Proponents of CSR argue that a strong strategy can have multiple benefits, from answering shareholder concerns and aligning with a board's ethics through to self-preservation and furthering employees' sense of participation in something valuable, all factors that can contribute to a stronger bottom line.
"Corporate Social Responsibility is not just a set of [business] tools but a new outlook," Program Manager Kathryn Cooper explains. "CSR helps you look at people in a more human way and, as such, it is transformational.
"When we talk about Corporate Social Responsibility or Citizenship, we talk about social and environmental impact. Today investors, consumers and global citizens want to know that organizations are not causing social or environmental damage. In fact, there is an expectation that companies are making a positive contribution to society and the planet."
As an example, she cites athletics apparel giant Nike as a cautionary tale. When negative media reports on its international labour practices surfaced in 1996, stock value fell by 50% from $38 to $19 per share, while sales dropped almost 10%.
It is precisely the goal of positive change that makes St. Mike's a logical host for the program, says University President David Sylvester, because the program's goals and outcomes represent the long-standing values of St. Michael's. There is a clear correlation, for example, between the topics studied in the program and the tenets of Catholic Social Teaching, whether the issue is environmental stewardship, concern for the marginalized or a driving interest in the common good, he explains.
As it approaches its third decade of operation, the St. Mike's program is undergoing its own transformation, a sign of a coming of age not only of the program but also for the concept itself.
This past Fall, the program name of Corporate Social Responsibility was changed to the Graduate Diploma in Social Responsibility and Sustainability. Corporate no longer appears in the program name because the core concepts' appeal reaches far beyond the business world. While the idea began with financial institutions, it is now being embraced by a variety of sectors, including health care, education, NGOs, and not-for-profit organizations, notes Cooper. Recent graduates from the St. Michael's program have come from a diverse group of employers, including Toronto Hydro, Manulife Financial, the University of Calgary, and UNICEF.
"The idea of social responsibility used to be viewed as a public relations issue or the way to earn a 'social licence to operate', but it's got far wider applications," she says.
Sustainability has been added to the program's name "in response to a global trend toward embedding environmental, social and governance issues in business," Cooper adds. "To survive and thrive, organizations must focus beyond their bottom line, and create positive social impact.
"We make a lot of personal connections between values and ethics and urge people to take their whole selves to work."
The name change also signals the program's upgrade from a certificate to a diploma. Graduates of the 2018/2019 cohort were the first to receive diplomas at their November convocation, and are eligible to use the post-nominal letters G.Dipl.SR&S. The upgrade is a result of the increasingly academic nature of the program, says Dr. Sylvester, who notes that when the motion to change the program to a diploma was put before St. Michael's Senate, it was unanimously approved.
The changes to the CSR program come as St. Mike's engages in its own strategic visioning exercise, notes Dr. Sylvester. St. Mike's 180, Rooted in the Future seeks input from community members, asking how St. Mike's can create a dynamic and abundant future as the school looks to its 180th anniversary in 2032.
St. Mike's, like many other Canadian post-secondary institutions, is beginning to think more about the social impact of universities, and is looking to imbed related language and goals, examining everything from purchasing and infrastructure to examining a school's relevance and how it engages with the community, he adds.
"We want to turn research and teaching on the community as a vibrant force, because universities must be engaged in the community to have relevance," Dr. Sylvester says.
The Social Responsibility and Sustainability program at St. Mike's runs over 13 months, and consists of three sets of in-class sessions throughout that period, for a total of 11 days on campus. In between the three on-campus sessions, participants engage in reading assignments, participate in webinars, post reflections, meet with mentors who provide advice and guidance on a capstone project, and stay in touch as a cohort through a special web portal. As each cohort is capped at 30 students, both participants and instructors get to know each other well, with plenty of time for discussion.
On-campus sessions include workshops on everything from making the business case for social and environmental responsibility to how to apply CSR and sustainability strategies in the workplace through the development and implementation of diversity and inclusion, community investment, ethics and reporting and communication policies and procedures.
The program draws three types of participants, Cooper notes. Some are tapped on the shoulder by employers wanting participants to develop their company's CSR or Sustainability Strategy. Others are looking for a purpose-focused mid-career transition, while a third group consists of younger people who have graduated with theoretical knowledge about sustainability and CSR but are looking to learn from mentors and program participants with practical experience.
Participants have two major assignments, as well as a capstone project where they work with a seasoned CSR and sustainability mentor to undertake a practical social responsibility and sustainability project. Students identify their project's outcomes and methodology, as well as how to socialize the plan with key stakeholders, she explains.
Past projects have included Community Investment Strategies, Volunteer Programs, Environmental Sustainability Initiatives, Indigenous Impact and Sustainability Reports and CSR/Sustainability Strategies.
The ability to connect with experts, as well as to meet others in similar fields grappling with similar questions, is one of the big draws for the program, graduates note.
"It's a top-notch program, the only one of its kind in Canada connecting like-minded people with similar passions in Corporate Social Responsibility," says Alexandra Biron, who is Assistant Manager, Corporate Responsibility at professional services firm Deloitte in Toronto. She looked at online offerings from other schools but was drawn to St. Mike's both because of the in-person sessions, as well as what she heard from former students.
"You can find a lot of information online but the network of professors and speakers is what's most valuable. You are a cohort with a diverse group in terms of age, sector, experience, background, and even with those who might not come from a CSR background but are looking to change fields," Biron explains. "These people share their struggles and high points, especially as so much can happen in 13 months. These are people with similar values and passions in a variety of jobs."
Biron was one of the two winners of the inaugural President's Capstone Award this past Fall for her project, entitled Deloitte Canada 2019 Indigenous Impact Report, which examined the impact [Deloitte has] made with Indigenous communities through pro bono work, volunteering, donations, sponsorships or serving as directors on boards.
"This report was the first of its kind for the firm. We publish an annual CR report but this was the first time we looked at the impact we were having with Indigenous communities. It's led to an even bigger project, which is the firm's Reconciliation Action Plan, which is set to launch in 2020 and will set the stage for how Deloitte will move forward on implementing TRC recommendations into its corporate life."
Like Biron, Sarah Thirnbeck credits the program with offering her the skills to lead change in her workplace. Thirnbeck, who is Associate Director of Strategic Impact for the Canadian Real Estate Association in Ottawa, says of the program, "It changed my life."
When moved from handling social media into her current duties this past Fall, Thirnbeck sought a program to help her create a vision for her new role.
While seeking resources online, she found mention of the St. Mike's program "and it fulfilled all my expectations. I arrived on Day 1 knowing I wanted to develop a CSR strategy for my organization but I became like a sponge, soaking up information."
Thirnbeck was the other winner of 2019 President's Capstone award. Her project was titled "A CSR Strategy for the Canadian Real Estate Association." It has already had an impact, as the Board of Directors of CREA agreed to include ethics, sustainability and social impact as a new priority in its strategic plan, based on her recommendation.
Now, she will begin implementing ideas from her project, including a green strategy, in her own office, with an eye to rolling them out to various local boards and offices across the country.
Program graduate Robert Waite now serves as a CSR mentor, working with and inspiring other students. Waite found himself in the program in 2008 while working at Canada Post, after he was asked to lead the effort of Crown Corporations in the area of environmental stewardship. Deciding he wanted an academic understanding of the program, he chose St. Mike's because "I liked the structure. …It was more humanistic and less technical, with more emphasis on the soft skills. The program gave me the tools I needed," says Waite, who went on to produce the first CSR report of any Crown Corporation, and hosted a meeting of various Crown Corporations to share best practices.
Waite, who now teaches at Seneca College and does consulting, says he decided on the St. Mike's program for several reasons, including the fact that the small program, on a small campus within the enormous University of Toronto campus, had an intimacy to it.
The very nature of a liberal arts college is another, he adds.
"Climate change, for example, can be positioned as a moral issue, a philosophical one," he says.
A few years after graduating, he was invited by a United Nations official to lecture on CSR to a group of postal agencies from 10 Caribbean countries.
"The materials I used were materials I gathered from St. Mike's. It was a great feeling, as many participants' countries were small and didn't have the resources to take on issues like environmental stewardship. My ability to say yes can be tracked to my participation in the program. I have nothing but praise for the people who run the program."
One of the influences he cites is Dr. Mimi Marrocco, who started the program in 2002, when she ran St. Mike's continuing education program. In chatting with various stakeholders, it became clear to Dr. Marrocco that "the liberal arts had something to contribute to business, including creating the time to think," she recalls. "Liberal arts allows for reflection.
"Sometimes, work environments can become siloed, but this program creates a forum to talk to like-minded people, and it presents the opportunity to make connections inside and outside."
One of Dr. Marrocco's first ideas for the program was to introduce a novel study to allow people to use their right brain, the hemisphere associated with creativity and innovation.
The first year, participants read E.M. Forster's Howards End, which bears the epigraph Only Connect, a message she says underlines the program.
"We need slow knowledge, slow movements. We are busy people in business and
sometimes we fall into busyness, which doesn't allow us to use the whole person."
New grad Alexandra Biron agrees.
The program "provided me with a platform to combine my professional life and one of my passions…. My career may not have progressed the way it did so quickly without this experience."
---
By Catherine Mulroney
From St. Michael's Magazine: Winter 2020
Dr. Felan Parker is an Assistant Professor in the Book & Media Studies program specializing in digital media, video games, and media industries. His current research explores the production, distribution, and reception of independent or "indie" games.
The profile picture you see is Dr. Parker's self-representation in the game Animal Crossing: New Horizons.
---
Comfort Games
Given the requirements of social distancing, it's not surprising that people are turning to art and media of all kinds for much-needed escape. Video games are no exception: the industry is experiencing a not-insignificant sales bump, and game scholars and health experts are highlighting games as a way to stay connected and ease loneliness.
When we think about video games and escapism, most likely what comes to mind are action-oriented games of spectacle and hyper-masculine violence, and indeed those kinds of games loom large in the industry and culture of games. When I teach my first-year and fourth-year game studies seminars, part of the goal is to challenge this narrow mainstream conception of games as a cultural form. In that spirit, here are some reflections on three games in which I've found comfort and escape.
Animal Crossing: New Horizons, the latest entry in Nintendo's popular franchise, was serendipitously released just as social distancing measures came into effect. New Horizons has resonated widely thanks to its gentle, colourful simulation of small town life (with anthropomorphic animal neighbours), its local and online multiplayer mode, and its "invest and express" customizability. I've been playing with my partner and six-year-old, and dressing up our cute little avatars and homes, sending in-game messages and gifts, and running around collaborating on projects together has been a joy. Part of what makes Animal Crossing so compelling is that it never ends, reliably changing in real time with the seasons; an ideal virtual getaway for an uncertain world (albeit premised on a peculiar utopian fantasy of resource extraction and consumerism).
A Short Hike, by Toronto game developer Adam Robinson-Yu, is a delightful pocket-sized world that takes significant inspiration from Animal Crossing but can be played in just an hour or two. The player takes the role of a young bird-person searching for cell phone reception in a provincial park. Along the way, there are numerous quirky characters to chat with, errands to run, and secrets to discover. The game shines in its ability to cultivate curiosity and encourage exploration, reinforced by the relaxing musical score and wonderfully pixelated natural environment. The hiking and climbing is complemented by a flying/gliding system, and I found the feeling of soaring across the landscape below deeply satisfying in this period of confinement, in particular during the game's unexpectedly poignant climax.
The free browser-based tobogganing game Sanki is one of the purest distillations of that same feeling of speed and movement I've found in video games. Polish indie developer Krystian Majewski strips away all extrinsic goals and story until all that's left is the hill, the snow, and the sled. The game is tiny, but has tremendous clarity of purpose in its muted palette of ultra-minimalist pixels and limited controls, perfectly capturing the serene sense of velocity I strongly associate with childhood winters in the Gatineau hills. The music is a bit giddy, so I turn it off and imagine the stillness interrupted only by gasping laughter. Each Sanki run is over in seconds, but I keep coming back to it for just one more.
Although quite different in form, content, and mode of production, each of these games offers an accessible, easy-to-play escape into gentle, comforting imaginary worlds. This is not to dismiss more fantastical and spectacular forms of escapism, but in this strange, liminal moment in time there's something special about video games that playfully defy cultural expectations and embrace the simple pleasures of nature, movement, and everyday life.
Animal Crossing: New Horizons can be purchased digitally or physically for Nintendo Switch.
A Short Hike can be purchased digitally for Windows, Mac or Linux.
Sanki is playable for free in an ordinary web browser.
---
Read other InsightOut posts.
Because public masses have been cancelled due to the coronavirus pandemic, Dr. Darren Dias, O.P., has shared his homily for Easter.
Dr. Dias teaches in St. Michael's Faculty of Theology, specializing in Trinity, Religious Diversity, and teaching methods. He is currently working of a SSHRC funded project with colleagues Gilles Routhier (Laval) and Michael Attridge (St. Michael's) entitled: "One Canada Two Catholicism: Divergent Evolutions in the Catholic Church in Quebec And Ontario, 1965–1985."
---
Seeing the God of Life
Easter Morning: John 20:1-18
The resurrection narrative of John's Gospel account centres around the words "saw/look." In the lection today we hear multiple instances. Mary Magdalene arrives in the dark, sees the stone removed from the entrance from the tomb and runs. The beloved disciple sees the wrappings in the tomb, but does not enter; he stops at the entrance. Peter goes into the tomb and sees the wrappings and the cloth rolled up. And then the beloved disciple enters the tomb and sees and believes. Mary stands outside the tomb weeping, and looks in and sees two angels there; she turns and sees Jesus but does not recognize him. And what are Jesus words to her?: "Whom are you looking for?" And when Mary realizes that she has encountered the risen Jesus she declares: "I have seen the Lord."
The contrast of light and darkness, blindness and sight runs throughout John's Gospel account. Today we discover what, ultimately, John is speaking of: the darkness of Good Friday to the brightness of Easter; from Mary initially arriving at the tomb in the dark, a darkness that left her unable to see, to her encounter with the light of the risen Christ that enables her to declare: "I have seen the Lord."
Mary's declaration is not only testimony of the man Jesus being raised from the dead, but a witness to something more. Indeed, the God and Father of the risen Lord is our God and Father, too. A new relationship has been established in the cross and resurrection that we have all been made children of God: "I am ascending to my Father and your Father, to my God and your God."
Celebrating Easter during the global COVID-19 pandemic raises many questions for us. Some of us stand at the entrance of the tomb staring in; some are looking at the linens confused; some have witnessed miracles and are still unsure of what's going on; some have had a profound encounter with the Lord and don't know which way to run. Each of us is on a unique journey of faith, a journey that is a constant back and forth from the darkness of Good Friday to the light of Easter. We all stand in the empty tomb this morning and ask ourselves: what's going on? What could this mean?
In the midst of a health crisis that has resulted in suffering, illness, anxiety, and death, a situation that has affected every aspect of our daily lives —even our ability to celebrate Easter as we normally do—it may seem difficult to find God. But our narrative today reminds us that we are often unaware that what we are looking for in right in front of us. Like Mary who is looking for the dead body of Jesus when she is staring right at it—fully alive. The resurrection surely teaches us that ours is a God of surprises. None of Jesus' followers ever expected him to be crucified, and even less could they imagine a resurrection. The God of life is often revealed in the places and spaces beyond any expectation or imaginings.
Today we stand at the entry of the empty tomb, the linens are wrapped up, and we don't quite know what to make of things. All the resurrection accounts we read this Easter season are the stories of coming to see with the eyes of faith, whether Doubting Thomas next week or the Emmaus narrative the week after.
This morning the reality of the empty tomb confronts us. The experience of the risen Lord and the reality of COVID-19 empower us to see the world and our own lives like never before; to declare: I have seen the Lord.
Fr. Morgan Rice is the pastor of St. Basil's Church, the college parish. He is a graduate of the Faculty of Theology, where he earned a Master of Divinity degree in 2009. Fr. Morgan arrived at St. Basil's after serving as Associate Pastor at St. Kateri Tekakwitha Parish in Rochester, New York, for eight years. Born and raised in Corpus Christi, Texas, Fr. Morgan studied mechanical engineering at the University of Virginia and later worked for six years in the engineering field in Houston, Texas.
---
Vulnerability and Life
Last Sunday, the first segment of CBC's The Sunday Edition featured Yale University historian and professor emeritus Frank Snowden, who spoke on how pandemic diseases have shaped human history by exposing and taking advantage of weaknesses, or vulnerabilities, in human society. He said that COVID-19, like other pandemic diseases, "is showing us what our deepest vulnerabilities are in the world that we've made." Capitalizing on those vulnerabilities, the disease is altering life and relationships across the globe.
Vulnerability can be viewed in different ways. If seen as opening us to hurt and loss, we have good reason to avoid it. However, vulnerability, especially in the context of a safe environment with people we trust, can open us to some profound experiences and relationships.
The Triduum that begins tonight with the Mass of the Lord's Supper and ends with the Easter Vigil invites disciples of Jesus to consider vulnerability as a necessary disposition that leads to life in the fullest. Three months ago, I would never have imagined that I would be celebrating tonight's Mass in an empty church without a congregation, without music, and without the washing of feet, one of the most moving aspects of the liturgy. Over the years, I have come to realize that asking individuals to have their feet washed is asking them to be vulnerable—to bare their feet, thus exposing any imperfections, and allow me to touch and wash their feet as I humbly kneel before them. However, taking that risk opens them and me to a powerful experience.
Jesus insisted he wash the feet of his disciples otherwise they would have no inheritance with him (John 13.8). They were to do likewise. "So if I, your Lord and Teacher, have washed your feet, you also ought to wash one another's feet" (John 13.14). This lesson foreshadowed Jesus' ultimate act of love and vulnerability as he submitted to the Cross, which led to the new life of the Resurrection.
COVID-19 has altered life as we know it and likely will continue to do so for some time. While it is showing us vulnerabilities that have opened us to great losses and pain, how might we use vulnerability differently? Jesus shows us the way and that is through relationships—by choosing to be vulnerable with each other, offering our lives in service and love, washing each other's feet so that all might experience greater life.
---
Read other InsightOut posts.
Dr. Jean-Pierre Fortin is Assistant Professor of Practical Theology in the Faculty of Theology. Dr. Fortin teaches the Theology of Ministry and Reflection Seminar classes and also oversees field placements, an essential aspect of the Master of Divinity and Master of Religious Education programs at the Faculty. His research includes work in ecumenical dialogue.
---
Challenging Our Usual Ways of Living
According to the Gospel of John, when Jesus is brought before Pontius Pilate, he tells the Roman governor: "For this I was born, and for this I came into the world, to testify to the truth. Everyone who belongs to the truth listens to my voice" (John 18:37, NRSV). Jesus was born, came among us to bear witness to the truth. For Christians, who profess to be followers of Jesus, a fundamental task and challenge is to bear witness to Jesus. As it invites us to experience and celebrate the mystery of Christ's Passion, death and resurrection in particular fashion, the Lenten/Easter season is a most suited time for us to reflect on the quality of the witness we bear to Christ.
The current COVID-19 pandemic has so challenged our usual ways of living, relating to, and serving one another that we are summoned to be creative and devise new ways of being faithful disciples of Christ. What does it mean to bear witness to Christ, celebrate and give praise to him in times of social distancing and isolation? How is the truth about the human condition (flaws and blessings) unveiled when humankind is confronted with challenges such as a global viral pandemic?
The recent closing of the USMC campus and the transfer of courses to online platforms have enabled me to witness both the turmoil that such a sudden change creates: administrators, professors, staff and students struggling to learn how to give/take courses, hold/participate in meetings, and host all sorts of academic activities online. The cancellation or postponing of so many public events, lectures, conferences, liturgies—even pub nights—led me to perceive that this year's Lenten season would in a very real sense last much longer than 40 days. The extent of the transformation to which my working environment was being subjected fully came home when I realized I no longer had access to campus libraries and my office. At the same time, I have also witnessed how instructors and students have managed to break through technological walls to recreate communities of learning that enable insightful reflection and sharing.
In a time such as this, when we are likely to feel deeply unsettled, inadequately equipped, and summoned to take initiative and exercise leadership in unprecedented ways, we may relate to Pontius Pilate, who admits to being profoundly challenged by the person and words of Jesus when he responds to his testimony with an honest question: "What is truth?" (John 18:38) Pilate opens himself to the fact that he is encountering a reality he did not foresee. This encounter with truth in person may alter who he is in profound ways.
During this Holy Week and the following Easter season, then, as we face the COVID-19 pandemic, we may reflect on the ways Jesus questions our assumptions about our usual way of living and following him. We may also think about the questions we have been carrying with us for some time (perhaps a long time) which we know we should ask to Jesus in person. What are the questions that would liberate us, allowing us to pursue the truth revealed in Jesus in more faithful, complete fashion—especially now, in challenging times? We may bring these questions before Jesus in our prayer, with the desire and hope of being transformed so as to be able to bear witness to the truth that he is in and for times such as these.
---
Read other InsightOut posts.
For the students in Dr. Paolo Granata's Media Ethics class at the University of St. Michael's College, the theoretical suddenly — and urgently — became reality with the introduction of the COVID-19 social distancing guidelines.
"We were just discussing digital inclusion when self-isolation guidelines arose and students suddenly had a real-life experience of seeing how important digital inclusion really is," explains Dr. Granata.
Digital inclusion, and its companion term, digital inequality, refer to the importance of fair access to both the tools and the data needed to participate in the digital world. In 2011, the United Nations' Human Rights Council declared the Internet to be integral to human rights, and recommended that Internet access should be a priority for all.
The effects of the current pandemic bear this out, Dr. Granata says, with people needing access to the Internet not only to telecommute and take e-classes but also to do things like pay bills, order groceries and stay in touch with others to reduce isolation.
"Nobody should be left behind," the professor says.
But everything from income levels to location can have an impact on how people are able to connect. Low-income families, for example, may not have a computer at home for children to do e-learning from home while people living outside of urban centres may have limited access to high-speed Internet, if they have access at all. In turn, working and learning from home can result in soaring data charges.
The closure of institutions due to coronavirus limits access to tools like loaner laptops from schools or banks of computers at libraries, Dr. Granata notes, while shuttered coffee shops and institutional sites means fewer Wi-fi hotspots, where users can find access without having to pay.
Even for those with technology at home, the various platforms now being called on for online learning and e-meetings requires updated software, and that can sideline even those with relatively new computers.
This new reality prompted Dr. Granata to work with his Media Ethics students, research assistants Simon Digby and Alexandra Katz, and the Media Ethics Lab at the University of Toronto to create a call to action on the topic of digital inequality. Titled #DigitalCloseness, the statement spells out how the private sector, various civic organizations, and private citizens all have a role to play both today as well as in the long term to ensure Internet access is available to all.
#DigitalCloseness suggests telecom companies, for example, forgive late payments and keep customers connected at this time, while it suggests community organizations and not-for-profit groups can offer access to free courses and virtual tours of exhibits.
In turn, private citizens with unlimited data are urged to share with a neighbour, to lend an extra device to someone who has no access, or to begin to build a virtual community to check in on others.
Going forward, Dr. Granata says, the conversation must continue with a variety of stakeholders to ensure there are ethical standards in the digital world to protect and further the common good.
There are conversations to be had, for example, in the subject of media literacy so that people do not fall prey to false or misleading information on social media, he says.
"We also need to urge legacy media to choose their words carefully for example, so that they avoid sensationalism by falling back on terms like 'the battle' or 'the war' on coronavirus," he says.
Conversations about connectivity must also be mindful of who the most vulnerable are in our communities and work to include them.
For the students of the Winter 2020 session of Media Ethics, COVID-19 taught an invaluable lesson, Dr. Granata says.
"People often think that online and real life are two different things. They're not, and this crisis has demonstrated it," says, adding that it's time for the broader population to become familiar with a term coined by Oxford Professor Luciano Floridi: "onlife."
Then Jesus went with them to a place called Gethsemane; and he said to his disciples, "Sit here while I go over there and pray." He took with him Peter and the two sons of Zebedee, and began to be grieved and agitated. Then he said to them, "I am deeply grieved, even to death; remain here, and stay awake with me." And going a little farther, he threw himself on the ground and prayed, "My Father, if it is possible, let this cup pass from me; yet not what I want but what you want." Then he came to the disciples and found them sleeping; and he said to Peter, "So, could you not stay awake with me one hour? Stay awake and pray that you may not come into the time of trial; the spirit indeed is willing, but the flesh is weak." Again he went away for the second time and prayed, "My Father, if this cannot pass unless I drink it, your will be done." Again he came and found them sleeping, for their eyes were heavy. So leaving them again, he went away and prayed for the third time, saying the same words. Then he came to the disciples and said to them, "Are you still sleeping and taking your rest? See, the hour is at hand, and the Son of Man is betrayed into the hands of sinners. Get up, let us be going. See, my betrayer is at hand."
Matthew 26.36-46
The isolation of the Garden of Gethsemane takes on new meaning for many of us in this unprecedented experience of the season of Lent. As we move toward the Triduum, the pinnacle of the Church year, the COVID-19 pandemic and the resulting physical distancing which has closed churches to the public has forced all of us to rethink how we worship, as well as to remember why we do.
Normally at this time, our campus would be alive with students handing in papers, doing last-minute check-ins with professors, returning library books, and preparing for exams. They would also be visiting St. Basil's, our beautiful collegiate church, attending one of the two daily masses, receiving the sacrament of reconciliation, and preparing to observe the passion, death and resurrection. There would be a sense of completion to the students' year, as there would be for faculty and support staff. An academic year would be drawing to a close, just as Easter was about to herald new life.
In our current reality, however, norms have disappeared, which poses multiple challenges. But St. Michael's is a collection of communities, including a community of faith, and so we thought we'd share a few thoughts on how to support each other as we prepare to say, once again, "He is risen!"
St. Michael's alumni members have a long tradition of a Lenten retreat. When they were unable to meet together, Dr. Colleen Shantz, who was to lead the retreat with Dr. Darren Dias, O.P, created a virtual retreat, which you can find here. Thanks to both professors for their efforts.
Dr. Dias, who teaches Trinity in the Faculty of Theology, reminds us there are many ways to mark this holiest of seasons, even if we are not able to access our normal traditions.
For example, "people could do a solitary stations of the cross by walking outside and stopping to say a station prayer 14 times," Fr. Dias suggests. "This would get people outside and attentive to the season."
As well, "families could read and meditate upon the readings of the day. We can promote the domestic church in this way," he adds. He also suggests calling an elderly or isolated person to pray with them over the phone, a very powerful reminder of the injunction of when two or more are gathered.
If you watch our website in the coming days, you'll see homilies from Fr. Darren posted for both Palm Sunday and Easter, and Fr. Morgan Rice, CSB, will contribute the Holy Thursday post to InsightOut, our COVID-19-related blog, on Holy Thursday.
St. Basil's links to some useful supports for prayer during Lent, and we applaud their efforts to help people in prayer at this unusual time. So, too, does the Archdiocese of Toronto, and we are grateful.
One of the nicest links we've seen is this one, which offers a heartfelt alternative to the usual Palm Sunday traditions.
While we may not be physically together on this Lenten journey, we are very much together in spirit, and we look forward to the day when we can gather together and say, "He is risen. Alleluia!"
Dr. Iris J. Gildea is an Associate Professor at the University of St. Michael's College and teaches in the Book & Media Studies Program. Dr. Gildea's areas of interest include Comparative Literature, Media Studies, Community Education and Expressive Arts.
---
A Collective Witness to our Interconnectivity
The week before our classes went online, my 4th-year seminar in the Book & Media Studies Program explored the topic of interconnectivity. We read a piece on the interconnection between humans and the environment by the American Buddhist and Deep Ecologist Joanna Macy. We went on a land walk in Queen's Park and spent time alone in silence. Disconnected from technology and the need "to be somewhere," we worked experientially with Macy's theory.
Afterwards, back in the classroom for discussion, I quickly became aware that interconnectivity as a concept would take far more than the two hours I had scheduled for it! We'd spent the better part of the semester looking at art as a means of interrupting cycles of cultural violence. My students rightly pointed out that oppressions such as racism, colonialism and sexism are very solid impediments to the idea of connection that I was trying to invite through the Macy reading. I became aware that I needed to be more intentional about how I introduced her claim that despite such real oppression there is an inherent fabric of life woven together by the spirit of all that is. That this fabric is a connective tissue more primal than all the socially rooted injuries we create for each other and for this earth. To see why compassion is, for Macy, our route into becoming aware of such interconnection. Awareness, she claims, allows us to heal the world's collective wound, a wound of which we are all a part. I was left feeling that I needed another route into opening up these topics.
Then our global crisis erupted.
Suddenly, we were thrust into a very clear example of how the actions of one person affect another person, of how people affect other people, of how changes in one system implement changes in another system. Our global community began to collectively witness and feel the impact of interconnectivity on so many levels.
Speaking of the world's woundedness, Macy says that "Until we can see the world and touch the world, we cannot be part of its self-healing."
"What does she mean?" I had asked my class.
It is a big question, and that day, in response, my students and I shared in a deep contemplative silence. A few days later, I could not help but feel that the very fabric of connection that deep ecology speaks of was answering us quite loudly as we began to witness the reality of pandemic and the collective suffering it manifests. "Is a deep wound asking us to help heal it?," I wondered alone at home, reflecting on the class I had just taught in the face of what was happening in the world.
Joanna Macy also says, "If the world is to be healed through human efforts, I am convinced it will be by ordinary people, people whose love for this life is even greater than their fear." As we re-emerge from this isolation, be it in weeks or months, healing, individual and collective, seems inevitable to me. I work in trauma theory and sometimes new and present traumas open older wounds buried beneath the surface, hidden and ignored but not forgotten. Sometimes doing the work to heal the present is how we heal the past. I cannot help but think this current crisis is also allowing us to access a deeper sense of interconnectivity, one whose roots take us beyond this present moment into the very fabric of relational life. Macy teaches that choosing love over fear cultivates the compassion that bridges the physical and emotional isolation that so many of us feel right now. I am sure it will be the bridge the heals us as we emerge changed, but not lost.
---
Read other InsightOut posts.
Because public masses have been cancelled due to the coronavirus pandemic, Dr. Darren Dias, O.P., has shared his homily for Palm Sunday.
Dr. Dias teaches in St. Michael's Faculty of Theology, specializing in Trinity, Religious Diversity, and teaching methods. He is currently working of a SSHRC funded project with colleagues Gilles Routhier (Laval) and Michael Attridge (St Michael's) entitled: "One Canada Two Catholicism: Divergent Evolutions in the Catholic Church in Quebec And Ontario, 1965–1985."
---
Plunged into the Reality of Suffering and Death
Today is "Palm Sunday of the Passion of Our Lord." It juxtaposes two events: Jesus' triumphant entry into Jerusalem (Palm Sunday) and the immediate events surrounding his betrayal, arrest, trial and execution (Passion of Our Lord). These two contrasting events are captured in the liturgical celebration that begins with the proclamation of the Gospel narrative about Jesus' triumphant entry into Jerusalem (this year Matthew 21:1-11). Normally this is followed by a joyful procession from outside the church to inside or within the church itself. We ritually perform what the evangelist describes: a rather chaotic scene of crowds, animals, cloths being thrown down, people chanting and waving branches.
But the exuberance of the triumphant entry into Jerusalem is short-lived. In the reading from Isaiah we are introduced to the maltreated teacher-servant and in Paul's letter to the Philippians, a theological reflection on the death of Jesus. By the time we read the second Gospel lection, the passion according to Matthew, we are plunged into the reality of death. The lection ends with Jesus' lifeless body being guarded in a sealed tomb.
On this Sunday, we go from the joyous chorus of "Hosanna to the Son of David! Blessed is the One who comes in the name of the Lord! Hosanna in the highest heaven" to the solitary cry of Jesus: "My God, my God, why have you forsaken me?" to the silence of the sealed tomb.
Death is an inescapable, existential, and mysterious experience. Yet it often catches us by surprise, no matter how prepared we think we are. When my own father died after a lengthy battle with cancer, knowing he was palliative, it still came as a shock. Nothing really prepares us for the mystery of death. In Matthew's Gospel account the death of Jesus is predicted several times (Mt 16:21-28, 17:22-23, 20:17-19, 26:1-2), and yet we stand at the tomb plunged into the silence of this existential, inescapable and mysterious experience.
A few weeks ago the whole world was plunged into the reality of suffering and death as the COVID-19 virus swept across the globe. Though there were many warnings, no one seemed really prepared for the novel reality we are now living. We still don't really know what will happen, we don't yet have control of the situation. Today we stand in Golgotha, at the foot of the cross, lamenting that many have become ill and many have died, anxious because even more will become ill and die. We stand silent at the tomb.
Our Western culture has an odd relationship to death. We try to escape the reality of death and aging, celebrating youth, and constantly chasing after it. We sanitize our field of vision from human misery and suffering, yet we are bombarded with images of violence and death on our screens. Our fear of suffering and death is evidenced in our attempts to control death through the legalization of assisted suicide.
COVID-19 forces us to confront the inescapable, existential, mystery of death. We should not be too quick to say this will pass, that we will get through it, true as these sentiments may be. We want to get hurriedly to Easter and to the empty tomb, without keeping a long vigil at the foot of the cross. This year will be a long Good Friday. Jesus's cry from the cross resounds with our own: My God, my God, why have you forsaken me?
In many societies and communities around the world, suffering and death is sadly the norm. Latin America theologian Gustavo Gutierrez, OP, draws our attention to the plight of so many millions who live in situations of death every day. For Gutierrez, the poverty he lives means death, lack of food, housing, education, healthcare, respect, dignity, freedom. Exploitation of the vulnerable and systemic violence is the never-ending lot of so many. He asks: how can we proclaim a God of life in this situation of death?
We are plunged into the reality of suffering and death in today's liturgy and in our lived experience. I invite you to listen to Anton Bruckner's moving setting of Philippians 2:8-9, Christus factus est, performed by the Choir of King's College, Cambridge. This music draws us into the depths of the mystery of death and into the God of life.
Dr. Michael Attridge teaches historical and systematic theology at the Faculty of Theology. Recent courses he has taught include theological foundations, Christology, ecclesiology, 19th and 20th century theologians and movements, and the Second Vatican Council in Canada. He is currently involved as a co-investigator in a four-year, SSHRC-funded research project comparing the different forms of catholicism in Ontario and Quebec in the period following Vatican II through the lens of liturgy and catechesis, ecumenism and interfaith dialogue, and socio-political engagement.
Today's piece was written in the midst of his self-isolation.
---
A Time for Gratitude
For each the past few years I've been fortunate to have travelled to Italy for short periods of time for research and study. Although I often make trips to Rome and Milan while I'm there, my home base is Siena, staying with the friars in the convent of the magnificent mediaeval basilica of San Domenico. Daily life is as peaceful as it is regular—liturgy, meals, study, and work. When I arrived, there were only a few cases of COVID-19 in Italy. All of this, though, changed quickly. On March 4, the government closed schools and universities, but we were still able to work online. On March 8, it locked down 16 million people in the north and, the following day, it did the same for all of Italy—restricting travel throughout the country. Within hours the airline emailed to say it was now only flying out of Rome. I knew I needed to leave immediately. A friend who works in the Lisbon airport was able to get me to Portugal the next day, March 10, on the airline's last flight out of Italy. With the help of family, I self-quarantined in a small town near Fatima where my wife, Isilda, was raised. On Sunday, March 15, the day before Canada closed its borders, I caught my return flight home.
For the past nine days, I've been in self-quarantine in the same room in our house, staying apart from Isilda and our two teenage daughters. I can watch the news, work, read and stay in contact with colleagues and students through email and Zoom. In many ways life is as regular again as it was in the convent in Siena. But I'm realizing, too, how much my sense of time is also marked by daily movement—going to the kitchen for breakfast, walking to work or across campus, going for groceries in the evening. Time seems to be measured as much by going from place-to-place as it is by minutes and hours on the clock. Not having the same obligations of places to go or errands to run, has displaced this sense of time, and instead, I find myself feeling grateful—grateful for the people and communities that are coming together; grateful for the healthcare workers around the world who are treating the sick and the vulnerable. I'm even grateful for the political leaders at all levels in the country who are putting aside differences, following the scientists, and working together for the well-being of everyone.
Above all though, I'm grateful to Isilda and our daughters. Every morning, she and I have a coffee together, with her at one end of the hallway and me in my room. I'm grateful to her and the girls for doing what needs to be done around the house and to our younger daughter who's been working overtime at our neighborhood grocery store. Last night the four of us sat together—again, them at one end of the hall and me inside my room, having dinner, laughing and sharing stories. I was reminded of Pope Francis' tweet in October 2015, where he challenged people to "waste time" with others. It's one of the most important things we can do. These days, as the entire world grinds to a halt and most of us are in social isolation, perhaps this is a moment to embrace our lack of movement, recalibrate our sense of time, reflect on those around us, and be grateful for one another.
---
Read other InsightOut posts.
Seven members of the Class of 2020 have received Student Leadership Awards from the University of Toronto for their outstanding extra-curricular contributions to the College and the university as a whole. Over their university careers, these students have organized St. Michael's Orientation, served as dons and mentors, edited journals, founded clubs, coached intramural teams, held Student Government positions, and much more.
St. Michael's congratulates:
Michelle De Pol – coordinated the St. Michael's Mentorship Program, served in several leadership roles for St. Michael's Orientation, and was Co-Founder and President of Cards for Humanity, a club serving homeless youth.
Samuel Vincent Gearing – very active in Student Life as a Residence Don and Campus Ministry Student Leader, and served as Vice President, Religious and Community Affairs for the St. Michael's College Student Union.
Bridget Carroll Hager – Editor of Garm Lu, a Celtic Studies journal, and was also a Commuter Don.
Robin Martin – Vice President and then President of the Women and Gender Studies Student Union, Crisis Analyst and then Specialized Agency Director for UofT's Model United Nations conferences, and served in multiple leadership roles for St. Michael's Orientation.
Charlie Mitchell – Residence Don for three years, a St. Mike's Intramural Basketball Coach, and the President of the American Culture Club.
Paul Nunez – founded and served as President of St. Mike's Wellness Club, and was also a St. Michael's Orientation Marshal.
Anna Zappone – coordinated St. Michael's Orientation in 2019 after supporting the event in other leadership roles in prior years; she also served as Vice President, Communications for the St. Michael's College Student Union.
Established in 1994 by the University of Toronto Alumni Association (UTAA) and the Division of University Advancement, the University of Toronto Student Leadership Awards (formerly the Gordon Cressy Student Leadership Awards) recognize students who have made outstanding extra-curricular contributions to their college, faculty or school, or to the university as a whole.
Because Sunday Mass has been cancelled due to the coronavirus pandemic, Dr. Darren Dias, O.P., has shared his homily for this, the Fifth Sunday of Lent.
Dr. Dias teaches in St. Michael's Faculty of Theology, specializing in Trinity, Religious Diversity, and teaching methods. He is currently working of a SSHRC funded project with colleagues Gilles Routhier (Laval) and Michael Attridge (St Michael's) entitled: "One Canada Two Catholicism: Divergent Evolutions in the Catholic Church in Quebec And Ontario, 1965–1985."
---
Tears of Compassion
John 11:1-45
"Jesus began to weep" is the shortest verse in the NRSV English translation of the New Testament. Yet this short verse says something terribly important about Jesus and his solidarity with us in our moments of difficulty and suffering.
In John's Gospel account, Jesus' friend Lazarus is ill and Jesus is summoned to his side by his sisters, Martha and Mary. But instead of hurrying to be with them, he waits another two days. He says that the death of Lazarus is an occasion for Jesus to be glorified. Jesus confidently refers to Lazarus' death as "merely sleeping" and even says, "I'm glad I was not there so you may believe." Jesus is strangely sanguine about his friend Lazarus' death.
But as Jesus' gets closer to the tomb, he becomes increasingly emotional. Twice, the Gospel lection says, "Jesus was greatly disturbed." And then he began to weep. But why how do we account for this change of emotional state? One moment he seems placid and confident and the next he weeps. Does Jesus not think he will be able to "awaken" Lazarus anymore? Does Jesus suddenly doubt the life of the resurrection? Or the power of God to be glorified? Why the change?
In the Gospel lection, we read that "When Jesus saw Mary weeping, and the Jews who came with her also weeping, he was greatly disturbed in spirit and deeply moved…Jesus began to weep." It was in his encounter with those who suffered loss and were grieving that Jesus began to weep. He is not weeping for Lazarus. He is weeping with, sharing in the suffering of others. Compassion is the source of Jesus' tears.
Though Jesus is confident in his belief in the life of the resurrection, it doesn't negate the real suffering of those who loved Lazarus, his sisters Mary and Martha, their friends, and Jesus himself. At the coming celebration of the Lord's Passion on Good Friday we will read about Jesus in the letter to the Hebrews: "For we do not have a high priest who is unable to sympathize with our weaknesses, but one who has similarly been tested in every way."
Compassion comes from the Latin word "to suffer with." We often experience the suffering of others, whether vicariously or else because we have memories of similar suffering. Suffering is part of our human condition. And solidarity in suffering reveals the depth of our humanity.
The current COVID-19 crisis reminds us how interconnected the human family really is. We are "deeply moved" by the dedication of medical professionals and other front line workers. When I've gone to the store to buy necessities, I've been struck by the friendliness and dedication of workers in drugstores and grocery stores in very difficult circumstances. We are "disturbed in spirit" by the lack of ventilators for all those who may need them. We "weep" at the deaths of so many around the world, and of their families who are unable to bury them at this time. We are experiencing a deep sense of togetherness around the globe because we are all affected, and we all wait with some anxiety, for an unknown future. As we stand at the entry of the tomb, we ask what will Easter look like this year.
Our Gospel lection today reminds us that the God of life is not unaffected by our situation. Indeed "the Christ, the Son of God, the one coming into the world," our "high priest" weeps with us, with compassion for the suffering, anxious, sorrowful and grieving.
Note: This article was written before the COVID-19 pandemic. While athletics are central to St. Michael's, current social distancing measures have put this part of campus life on hold.
---
Central to St. Michael's since its founding, athletics continues to reflect our commitment to educating the whole person
A new skating rink in the quad is the latest reminder that athletics matter to the University of St. Michael's College. Walk through campus and you'll see a pick-up game of basketball or a quick toss of a Frisbee outside the COOP. Intra-mural teams are thriving, and we currently are home to 98 varsity athletes, competing in 21 different sports.
It's no accident that St. Mike's has a storied history of athletics. One of our guiding principles has always been that supporting athletics reflects a commitment to the formation of the whole person, with the physical rigours of the playing field complementing the intellectual rigours of the classroom.
Athletics also serve as a major source of community and school spirit, whether students are involved primarily with an intramural team or with a nationally ranked Varsity Blues squad. Participation offers a way to develop gifts shared in community, an expression of our calling to service.
St. Michael's has long been a sports powerhouse. As noted in Edward J. Monahan's (USMC Class of 1949) Teach Me Goodness, Truth and Knowledge: A History of St. Michael's College, for example, in the first half of the 20th century, St. Mike's rose to become a regional centre of collegiate athletics. We even had Basilians competing for St. Mike's: one notable example is Father David Bauer, who helped a 1945 SMC team win the Memorial Cup, and who gave up a career in the NHL to join the priesthood. He later coached Canada's Olympic hockey team, and was admitted to the Hockey Hall of Fame posthumously in 1988.
Today, a whopping 33 members of this year's Varsity Blues Football team call St. Mike's home, attracted by our reputation for being a supportive community aware of the importance of athletics. We can say with confidence that St. Mike's is the college of choice for athletically minded students.
My introduction to St. Mike's athletics came when I moved into residence here as a student in 1995. In May of that year I flew to the Big Smoke from Victoria B.C. to find a place to live for the Fall. I knew only one person in Toronto, a former high school classmate named Laura. She nixed my idea of searching off-campus, telling me to look for a dorm. When I asked for a recommendation, she said: "St. Mike's. It's Catholic, it's a big sports college and it's right across the street." The prospect of living close to my only Toronto friend became even more appealing after meeting her roommate, a beautiful Victoria College student to whom I've now been married for the past 18 years, but I digress.
I soon discovered why Laura referred to St. Mike's as a "big sports college." The residence houses all competed for the coveted Dean's Cup sports trophy, the College's teams were perennial contenders in U of T's intramural leagues, and St. Mike's was the only college to have its own fully stocked weight room.
One day, as I chatted with housemates in the Canada Room, one of the dons dropped by to say he'd been asked to recruit players for the annual 'alumni vs students' football game. Our group didn't ask many follow-up questions because it sounded like the perfect way to spend a Fall afternoon.
But it wasn't until I played in that Boozer Brown game in mid-October that I realized how deep the sports roots ran at St. Mike's. U of T's football program had run from 1895 to 1994, for example, and during that 100-year span, St. Mike's had won the Mulock Cup 12 times, including 'back-to-back-to-back' victories the final three years. No wonder former players were so eager to relive their glory days.
The alumni team was composed of players from a now-defunct intra-mural league that used to play tackle football. Due to liability issues the tackle program had folded a couple years prior, but the alumni weren't about to let their annual tradition die with the league. These guys were premier athletes in their day and this game was an excuse to return to their alma mater and prove they hadn't lost a step.
As our respective squads began running drills, I sized up the competition. Some looked older than my father while others appeared younger than my then-25-year-old self. St. Mike's jerseys of uncertain vintage were worn proudly but loosely due to the absence of pads, and a few of the old-timers brought their families along, lending a homecoming-type feel. Led by the larger-than-life booster Phil Giroday (USMC Class of 1977), our teams huddled up to go over the rules, flip the ceremonial coin and then the 27th installment of the Boozer Brown got under way.
It was obvious the alumni had come to play. I was stunned to hear their quarter-back calling plays – actual football plays like, "red dog five hook left" and "blue right 30 pull trap." The ragtag group our dons had assembled possessed lots of talent but the coordinated approach of the alumni, coupled with the 'creative officiating' of former coach Lex Byrd, made it clear the alumni would be leaving with bragging rights. When the final whistle blew, the alumni had six touchdowns and the students four; you would have thought they'd won the lottery. (Lex, by the way, had coached the St. Mike's team from 1978 to1993 and had led the team to an astonishing eight Mulock Cup championships.)
While reliving highlights at a post-game BBQ with the victors, I learned that the alumni-student game had been taking place since 1968. It was named after Bud "Boozer" Brown, a student instrumental in St. Mike's winning its first football championship in 1930, the coveted Mulock Cup. I remember thinking how fortunate I was to have ended up at a college tailor-made for sports-minded students like me.
I attended the Boozer Brown again the following year as a student and then in 1998, St. Mike's hired me as their new Dean of Men, involving me in the game in a new way. By this point, the intramural football program had folded, and some wondered how we'd be able to keep the alumni game going. But U of T began awarding the Mulock Cup to the winner of its intramural rugby program and by the mid-2000's, SMC's team was a powerhouse, regularly competing for the championship. I was very involved with the team back then and would always explain the historic connection between the football and rugby programs — and would inform our players it was their duty to participate in the annual Boozer Brown game!
Eventually, the intramural rugby league was discontinued, and it was once again time to re-imagine how best to keep the spirit of the Boozer Brown game alive. It was alumni athletes who came up with a great way to create a new athletics tradition. In the summer of 2019, a group of alumni approached USMC's Advancement Office wanting to create two scholarships, male and female, to honour Lex, their former coach.
We decided to morph our annual alumni-versus-student game into an annual alumni-plus-student reception for the new award. The event would still give our football heroes the chance to connect with their teammates, but a more inclusive event would mean their ranks could be joined by all the great athletes, women and men, who'd competed for St. Mike's over the years.
On November 30, 2019, SMC hosted the inaugural Boozer Brown Athletics Reception in Charbonnel Lounge. In addition to our esteemed alumni, we had a great turnout from our current crop of varsity athletes, all of whom were introduced by name in President Sylvester's remarks. The women's recipient of the initial Lex Byrd scholarship was Varsity Blues hockey forward Melissa Bieman, who is currently studying History and Philosophy. She came to the reception directly from Varsity Arena, where the Blues had just defeated Waterloo to move into first place in the OUA standings. Varsity Blues wide receiver Liam Cousineau, a 1st-year student whose goal is a double major in Political Science and International Relations, was the men's recipient.
Attendees had an opportunity to reminisce about the past as well as stoke excitement for the future. While there may no longer be an alumni-student football game happening on the northeast corner of the campus, rest assured that sports are alive and well—and thriving!—at St. Mike's.
---
By Duane Rendle, Dean of Students
From St. Michael's Magazine: Winter 2020
Photos courtesy of the University of St. Michael's College Archive. Check out more photos of athletics at St. Mike's here:
Because Sunday Mass has been cancelled due to the coronavirus pandemic, Dr. Darren Dias, O.P., has shared his homily for this, the Fourth Sunday of Lent.
Dr. Dias teaches in St. Michael's Faculty of Theology, specializing in Trinity, Religious Diversity, and teaching methods. He is currently working of a SSHRC funded project with colleagues Gilles Routhier (Laval) and Michael Attridge (St Michael's) entitled: "One Canada Two Catholicism: Divergent Evolutions in the Catholic Church in Quebec And Ontario, 1965–1985."
Finding God in Challenging Times
John 9:1-41
Amid this global COVID-19 pandemic, isolation and physical distancing are necessary to diminish the spread of the virus. In our time we can definitely understand the link between illness and isolation. In Jesus' time, illness, and particularly something like blindness, was believed to be a punishment for the sins of one's parents or ancestors. Thus, the question of the disciples to Jesus about the man born blind: "Who sinned this man or his parents?" Of course, Jesus' answer is neither one; the very question misses the point. The man born blind would have been marginalized because his blindness was thought to be the product of divine punishment and so he would have been excluded from the normal network of social relations. We read that he had to beg for his livelihood. Like many other healing accounts, when Jesus heals this man he not only cures him physically but removes the reason for him to be excluded and isolated from his community. Jesus heals him and tells him to purify himself in the pool of Siloam so that he might be re-born into his community. 
In the narrative the man born blind is cured of his blindness but only gradually begins to see. When initially questioned by Jesus' critics about who opened his eyes, the man responds rather journalistically by recounting the events as they happened, not even mentioning Jesus by name. When pressed his questioners ask, "what do you say about him?"  The man responds with the conviction: "He is a prophet." His questioners react with a strong judgment against Jesus, calling him a sinner because he works on the Sabbath. Yet again they ask the man how is it that he now sees. Seemingly frustrated by their criticism of Jesus — and with firm conviction — the man says that Jesus is not a sinner but one who obeys and worships the true God of Israel and to whom God listens. The man's questioners, those in power and authority, are scandalized that this poor beggar, a man born in sin else he would not have been blind, someone neither named nor vouched for by his own parents, would dare to teach them and so "they drove him out." The man born blind, cured by Jesus, about to leave the isolation of his blindness behind, on the cusp of entering into social relationships, is driven out of the community he was never really a part of but longed to have a place. It is at this point, a low point for the man who has just been healed of his blindness, that Jesus seeks him out and finds him. In the brokenness and vulnerability of the man born blind, someone who has just gone from marginal to outcast, Jesus shares himself by revealing who he is: I am he, the one speaking to you is the Son of Man. Jesus chooses to reveal his true identity not to the powerful but to the outcast. Because of this intimate moment the man can finally answer the question that had been put to him throughout the narrative about the person who cured him. The man now sees who Jesus really is.   
In our Gospel selection today the man born blind, though he had a powerful experience of healing, is only gradually able to see God's vivid presence in his midst in the person of Jesus Christ. In these days, weeks and even months ahead, many will experience the difficulty of isolation and loneliness, and be challenged to see the God who seeks us and finds us in our vulnerability and fear. But just as Jesus revealed God's presence in his very person, maybe God's presence reveals itself to us in the midst of this present crisis: in the selfless dedication of medical workers; in the store workers who ensure our access to food and other supplies; in neighbours who check in on the elderly or vulnerable; in our prayerful solidarity with those who are ill from the virus.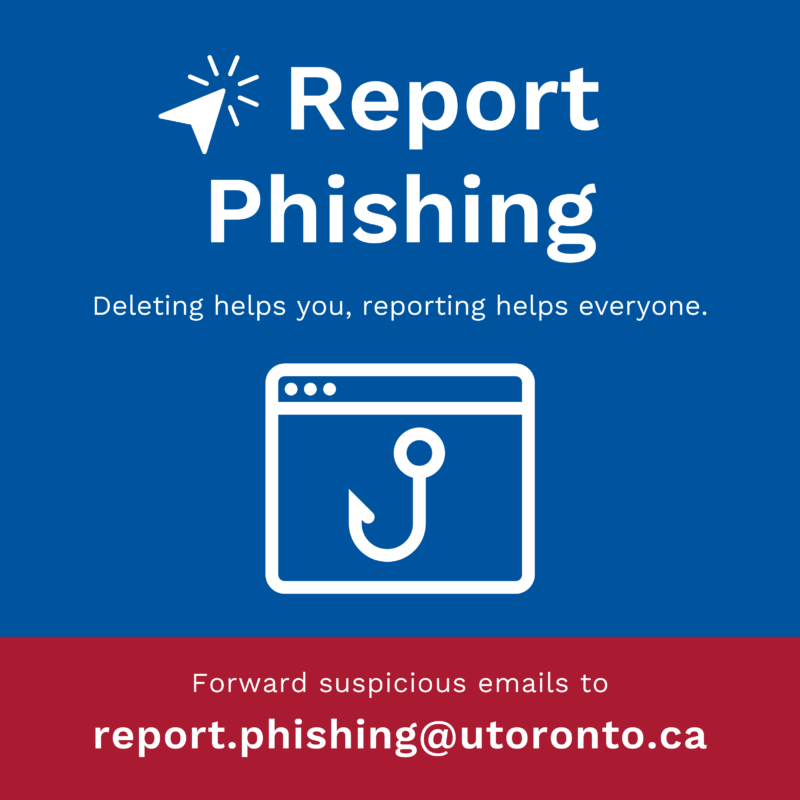 In response to the rapidly changing COVID-19 situation, the University has seen an increase in targeted phishing attacks and scams. Some of these messages are crafted to look like urgent appeals to help with COVID-19 responses or appear to have the signature of a senior leader at St. Michael's, like President David Sylvester.
Recent targeted phishing attempts include:
Requests for COVID-19 money donations or app downloads that look like information sharing;
Warning messages that appear to come from leaders/managers stating that your email, library or other U of T email account is about to expire; and
Requests from senior leadership asking for immediate help ("Are you available?"), followed up by an unusual request ("Can you go get me some gift cards?").
What to do if you suspect a phishing attempt:
If you suspect your password may have been compromised, immediately change it;
Report phishing messages to report.phishing@utoronto.ca; and
When in doubt or if you opened an attachment that was provided in a phishing email, reach out to your local IT service desk immediately.
Thank you for your support as we work together to keep our community members safe and University-related online information secure.
The health, safety and well-being of our community members is very important to us. We regret to inform you that owing to the current situation with COVID-19, the following events have been cancelled until further notice:
AI: Inside and Out panel (March 17)
The 2020 Langan Lecture (March 18)
Conservation Studio Workshop with Kristine Rose-Beers (March 21)
The Alway Symposium 2020 (March 22-23)
The Faculty of Theology Keenan Lecture (March 26)
The 2020 Alumni and Friends Lenten Twilight Retreat (March 31)
The 2020 Gilson Lecture (April 7)
"The Power of Radical Kinship": a Talk by Fr. Greg Boyle, SJ (April 21)
The Sheptytsky Institute Collection at the Kelly Library (April 23)
Please accept our apologies and our best wishes for your continued health and well-being. Updates from the University of Toronto regarding COVID-19 can be found here: https://utoronto.ca/coronavirus
Please refer to this informational page for updated information about cancellations and closures at St. Mike's, and to the COVID-19 Response page for information on the University of St. Michael's College's response to COVID-19.
Even by UofT's challenging standards, Anna Licht is busy. The Varsity Blues women's volleyball team captain turns up for practice five days a week throughout the long season, which stretches from October to mid-March. A three-time OUA East all-star, she is a top performer in weekend games against elite opponents. Add to this a full class schedule including complicated laboratory work in cell biology, and it becomes difficult to imagine how the 5th-year Health and Disease specialist, Environment and Health major, and Physiology minor manages it all – but she does.
Her secret? The same thing that makes her so well suited to the middle blocker position on the Blues team: finesse.
Volleyball, Licht says, "is so different from other sports. It's not a full physical exertion; it's more that super fine control while you're fully exerting yourself." Controlled power is the name of the game, and as a middle and a student studying medical science both, Licht has found it essential to her success both on and off the court.
Licht made the decision to come to UofT after being recruited by a Blues coach who refereed one of her high school games. Staying in Toronto kept her close to her parents and brothers, an important factor for a family that had moved internationally multiple times during her childhood before settling permanently in Toronto in 2006.
Once the choice to come to UofT was made, the decision to choose St. Michael's naturally followed. Licht's older brother Johann had played for the Blues men's volleyball team while himself a student at St. Michael's. An accomplished organist, he even plays the organ for the TV Mass program that was filmed on campus at St. Basil's Collegiate Church while he was a student.
Licht decided to live in residence at St. Michael's after hearing that many varsity athletes found a special community outside of practice and competition there. "The friendships I built that first year [in residence] are some of the strongest I have through university to this day," she says, mentioning her first-year don in Sorbara Hall as someone who left an important impression on her. The balance of community at St. Mike's and on the Varsity Blues team "was huge, and made my first year extremely enjoyable."
It was also an exciting first year for her on the UofT squad: during the 2015-2016 season the Blues team won the first national title of its history. This year, the #1-ranked team in the OUA is hoping for a repeat, and after capitalizing on their top-seeded playoffs berth last weekend, the odds are good for a strong showing. Their postseason continues this Friday in an OUA Final Four match against the Western Mustangs.
Through five years of hard work, Varsity Blues women's volleyball Head Coach Kristine Drakich says, Licht "has grown into a wonderful leader on our team" who has a remarkable "ability to be fully invested in each moment and to really be focused on the task at hand." This is the "super-fine control" Licht says the middle blocker position requires. Every moment against the net requires an almost virtuosic level of finesse and focus.
The postseason presents special challenges to athletes on Varsity Blues squads. If Licht's team goes to the national tournament, for instance, it will require missing at least three days of class. "Getting on top of assignments ahead of time, planning ahead, and talking to faculties and profs" are all necessary for reducing postseason-related academic stress, she says. Thankfully, the Varsity Blues coaching staff and St. Michael's Registrar's Office alike provide ample support for students in Licht's position.
Miranda Cheng, Assistant Registrar at St. Michael's, finds Licht's focus in spite of the pressure impressive. "Anna is a true student athlete!" she says. "She is taking a very demanding academic program along with her responsibilities as a varsity athlete. This speaks to her dedication."
While her athletic career won't end with the close of the Varsity Blues season – she will play for the Canadian national beach volleyball team after she graduates – Licht ultimately hopes to work in the healthcare field. Her current research project in the lab is on "fungal infections of epithelial cells."
"What really solidifies learning is the hands-on and theoretical aspects" together, she says, describing the appeal of her lab work and also echoing a key theme of education at St. Mike's. Like every part of her life, Licht holds the theoretical and practical elements in perfect balance, just as she balances her athletic achievements with her academic work. Over the past five years of her student life, the one change she's noticed in herself is a growing confidence in what she can do.
As her coaches, professors, and peers would attest, that confidence is certainly justified.
The Varsity Blues women's volleyball team will take the court in OUA Final Four competition against the Western Mustangs at the Goldring Centre Kimel Family Field House at 4 p.m. on Friday, March 6. Fans can cheer on the Blues and catch updates in real time at the Varsity Blues Twitter account, and watch the match live at OUA TV.
President David Sylvester is pleased to announce the establishment of the Comper Professorship in Medieval Studies at the University of St. Michael's College in the University of Toronto. This newly endowed position has been made possible by a foundational investment by St. Michael's alumnus, Dr. Tony Comper, C.M., L.LD. (Hon). Dr. Sylvester is also delighted to announce that Dr. Alison More is appointed the inaugural holder of the Comper Professorship. Dr. More is a highly regarded Latinist whose research investigates the intersections of social and religious culture in late-medieval Northern Europe.
The donation reflects Dr. Comper's firm belief that studying the humanities offers invaluable benefits both personally and professionally – and that St. Michael's is on the right path with its renewal as a vibrant centre of undergraduate education at U of T. "Studying liberal arts, in particular literature, provides significant insight into human nature; (it offers) essential knowledge in interpersonal skills, the most important skill for success in business and indeed in life," says Dr. Comper, who is the retired President and CEO of BMO Financial Group.
Dr. Comper recently returned to campus to take courses in Medieval Studies, a Faculty of Arts and Science undergraduate program sponsored by the University of St. Michael's College that is available to all students in Arts and Science at the University of Toronto. This has given the philanthropist a front-row seat for the revitalization of Arts and Science undergraduate programs sponsored by St. Michael's. Pleased with what he has seen, he has offered the university a unique hybrid investment in teaching by funding this position. The gift is comprised of a multi-million dollar bequest, and the promise of annual funding, effective immediately, in the intervening years to cover salary and benefits. This faculty position is one of six that St. Michael's implemented in 2017 as part of its focus on teaching excellence in the four undergraduate programs it sponsors: Book and Media Studies, Christianity and Culture, Celtic Studies, and Medieval Studies.
Dr. Alison More came to the College from the Centre for Medieval and Early Modern Studies at the University of Kent where she designed and taught core courses on Latin and palaeography. She and the other assistant professors who joined the St. Michael's community and broader University of Toronto three years ago have become a vital part of social and academic renewal. They have enhanced students' learning experience through their own engaged and creative teaching and research interests and have contributed a great deal to the culture and community of the College beyond the classroom by supporting student-run initiatives and presenting public lectures for alumni. The Comper gift is creating great excitement on campus, as it represents the first step in the campaign to ensure the professorships remain permanent.
"This generous gift is an extraordinary demonstration of the confidence in the renaissance under way at St. Michael's," says Dr. David Sylvester, President and Vice-Chancellor. "It's also a model of funding for other professorships, and an ideal example of how St. Mike's continues to renew itself through endowed legacy positions. We're thrilled that an outstanding philanthropist like Dr. Comper has demonstrated his dedication to his alma mater in this way."
"St. Michael's and the wider U of T share a long tradition of international excellence in the field of Medieval Studies," says Professor Meric Gertler, President of the University of Toronto. "Dr. Tony Comper's wonderful gift will help to strengthen that tradition for future generations, and to accelerate the renewal of undergraduate education at the College. His generosity also builds on his long record of leadership in the University community, including his previous service as Chair of U of T's Governing Council, as well as his and his late wife Elizabeth's support for the Anne Tanenbaum Centre for Jewish Studies. We applaud this latest contribution to our collective success."
About Medieval Studies at The University of St. Michael's College
With its strong combination of intensive Latin study alongside explorations of theology, literature, history, culture, and manuscripts, Medieval Studies invites students not just to study the Middle Ages, but instead to join a great tradition of inquiry and discovery enlivened by the world-renowned professors who have taught Medieval Studies at St. Michael's over the years, including Étienne Gilson, Jacques Maritain, Msgr. Edward Synan, Sr. Frances Nims, IBVM, Sr. Mary Arthur Knowlton, CSJ, and Colin Chase.
The University of St. Michael's College has a long tradition of teaching and research in medieval disciplines and its library has rich resources in the field. The PIMS library, which is housed in the John M. Kelly Library, includes rare, non-circulating books and draws scholars from around the world. The University of St. Michael's College recently signed a five-year Memorandum of Understanding with PIMS and the University of Toronto recommitting to collaborative work in research, teaching and publication.
For more information, please contact:
usmc.communications@utoronto.ca
(416) 926-2267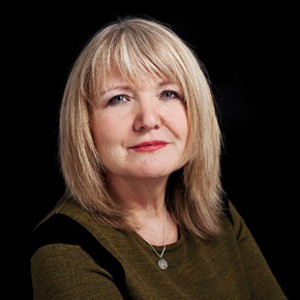 We were very fortunate, this past Fall, that Anne Kingston, who died earlier this week, joined us as a Visiting Professor in Book and Media Studies. Anne was a bold and leading voice in Canadian journalism for many years, and particularly with respect to the rise of the #MeToo movement. In December, I expressed to Anne and her fellow Visiting Professor Jessica Johnson my great gratitude for what they made possible for our Book and Media Studies program, the broader College and the University in teaching a course on #MeToo and the Media. As a testament to her generosity of spirit and seriousness of focus, Anne immediately said she was the grateful one, for the chance to teach our students and be part of our academic community.
Randy Boyagoda
Principal and Vice-President
Remembrances:
"Anne Kingston, passionate writer who skewered modern culture and highlighted violence against women has died," by Adrian Humphreys (National Post)
"Anne Kingston: A Quiet Fighter," by Kenneth Whyte (Maclean's)
"Anne Kingston remembered: 'Passive was not a word she understood'" by Aaron Hutchins/Various (Maclean's)
Providing a unique bridge from high school to university, St. Michael's popular SMC One seminars are now accepting applications for the 2020-2021 academic year.
The Gilson Seminar in Faith and Ideas, the Boyle Seminar in Scripts and Stories, and the McLuhan Seminar in Creativity and Technology draw new students into close-knit learning communities that personalize the student experience at UofT.
"The SMC One seminars are among the most sought-after courses for first-year students at the University of Toronto. With small class sizes, discussions led by leading scholars and superb teachers, and unparalleled opportunities for intensive international learning experiences, these courses provide an excellent introduction to university-level studies," St. Michael's Principal Randy Boyagoda says.
The seminar format creates a supportive and dynamic environment in which new students are empowered to develop important academic skills they will rely on throughout their academic careers. The programs also draw from the historic interdisciplinary strengths of St. Michael's sponsored programs.
The Gilson Seminar in Faith and Ideas
"SMC Ones emerge out of the distinct resources and traditions of St. Michael's, which professors and students together placed in dialogue with the leading currents of thought and practice today," Professor Boyagoda says.
He teaches the Gilson Seminar in Faith and Ideas, which explores the intersection of faith with today's most important questions. Students research and discuss issues in ecology, science, literature, social justice, and politics with reference to the Catholic intellectual tradition.
Graphic novels, memoirs, theological tracts, papal encyclicals and literary novels fuel wide-ranging conversations in both the main seminar and smaller tutorials, and the class culminates with a spring trip to Rome. There, students have the opportunity to visit St. Peter's Basilica, the Vatican Observatory, and other world-famous religious and cultural sites.
"The Gilson community became a family," third-year St. Michael's student Taylor Medeiros writes of her own experience in the seminar. "While on the trip, I fell in love with Roman art, architecture, and gelato. I never expected that I would fall in love with the liberal arts, too."
The Boyle Seminar in Scripts and Stories
A key theme of education at St. Michael's is the union of theoretical learning and practical knowledge. Bringing together two of St. Michael's sponsored programs, Mediaeval Studies and Celtic Studies, the Boyle Seminar in Scripts and Stories equips students to study the history of knowledge preservation in the mediaeval era while also giving them hands-on experience in the practices of mediaeval knowledge transmission.
"We spend quite a lot of time talking about 'how do we go from cow to page?'" says assistant professor Máirtín Coilféir, who co-teaches the course with fellow assistant professor Alison More. After learning how monks in a scriptorium approached the production of manuscripts, Boyle students have an opportunity to cut, finish, and write with their own feather quill pens – just as the monks did.
Boyle Seminar participants also receive hands-on experience with medieval manuscripts, a rare opportunity for first-year students to touch the past. The seminar's May trip to Ireland includes visits to ancient cultural sites and an active archaeological dig, where students can touch artifacts that are fresh out of the ground.
The McLuhan Seminar in Creativity and Technology
Named for Marshall McLuhan, one of St. Michael's most famous professors, the McLuhan Seminar in Creativity and Technology encourages students to turn a humanistic lens on the world of science and technology. Assistant Professor Paolo Granata, a scholar of McLuhan's work, introduces student participants to leaders in the tech world while constantly posing the question: how does creativity make innovation possible?
"The McLuhan Seminar is designed for students who want to develop an awareness of the relationship between creativity and technology, and who want to know how that relationship impacts both individuals and broader culture and society," professor Granata says. "It cultivates interdisciplinary and critical thinking, and suggests how creativity and technology can be embedded in everyday practices as well as in large-scale societal processes."
Students in the McLuhan Seminar get to know the figures who put Silicon Valley on the map through their world-changing ideas and products before decamping to the Valley for a one-week international learning experience. A whirlwind itinerary takes participants to LinkedIn, the Mozilla Foundation, the Google Plex, and networking events to meet innovators and leaders who are determining the shape of our digital future.
Second-year St. Michael's student Oghogho Abigail Iyekekpolor understands the importance of feeling represented.
She recalls sitting in a high school class in Toronto when the work of Caribbean poet and playwright Sir Derek Walcott was being discussed.
"I looked around my class and I was the only black person, yet here were all these other students engaged in his work. It almost brought tears to my eyes," she recalls.
She had a similar experience this semester when, on the first day of one of her classes, a black woman professor walked in to teach.
"It took me telling my friends what it meant to me for them to understand. People don't recognize how important it is to have people they can relate to, who are models for them," she explains. "It's important for people to take the time to think about how other people – and they themselves – are represented."
Now, Iyekekpolor is putting that understanding into action at St. Mike's by launching a new social media campaign called #SoulsofSMC. The campaign, to be overseen by the Office of Student Life, will focus on students on campus whose stories will inspire and motivate their peers to get involved in a range of activities.
"It's great to know there are other students at St. Mike's who share your values and experience," she says.
Weekly posts will focus on someone – usually a student leader – who will select from a list of questions to share her/his experience at St. Mike's, offering answers to questions such as how to develop a sense of St. Mike's as home, or how to navigate cultural challenges. The option to choose which questions to answer promises that the profiles will be as unique and diverse as the students themselves.
Many weeks the posts will be linked to a theme. As the project launches this week, for example, the post will be tied to the Week of Prayer for Christian Unity, which has just concluded. The following theme will be February's Black History Month, and Iyekekpolor and Student Life Associate Emma Graham have a lengthy list of suggested themes on how to celebrate the community.
It's no surprise this dynamic idea was created by a dynamic student. Double majoring in neuroscience and psychology, with a minor in French, she was a participant in her first year in St. Mike's SMC One program the Gilson Seminar in Faith and Ideas. Iyekekpolor also works part-time as a Student Life programming assistant, splitting her time between handling social media posts and helping to plan events with various clubs on campus. It was her idea, for example, notes Graham, to plan Season it Just Right!, two February workshops on African and Caribbean cooking to mark Black History Month.
When she's not engaged in school or work, Iyekekpolor also belongs to an a cappella singing group through the Faculty of Music and is preparing for a big competition. Her long-term goal is a career in medicine.
You'll find #SoulsofSMC in the following locations:
Twitter: @USMCStudents
Instagram:@ustmikesstudents
Facebook: St. Michael's College Students
A new memorandum of understanding between the University of St. Michael's College, the University of Toronto, and the Pontifical Institute of Mediaeval Studies (PIMS) heralds a renewed spirit of collaboration, says Dr. David Sylvester, President and Vice-Chancellor of the University of St. Michael's College.
"This is much more than a piece of paper," says Sylvester, who adds that having St. Mike's Mediaeval Studies program, PIMS and U of T's Centre for Medieval Studies all located in one city makes Toronto North America's centre for research and study in the field. "[The MoU] reflects a new commitment from St. Mike's to work with PIMS and U of T, and it opens doors to exciting possibilities for new cooperation."
Dr. John Magee, who signed the MoU on behalf of U of T's Centre for Medieval Studies (CMS), agrees.
"This is a starting point for future building and development," explains Magee, who is a member of U of T's Classics Department and the Collaborative Program in Ancient and Medieval Philosophy, as well as a Senior Fellow at PIMS. He assumes the role of Director of the Centre for Medieval Studies this coming July.
The five-year memorandum formally expresses a commitment on the part of the three signatories to work together to further engage with the mediaeval period through research, teaching, and publication. While each party remains distinct, the agreement suggests possibilities such as joint academic seminars or colloquia, as well as scholarly collaboration. It also notes that the PIMS library collection will continue to be housed in the John M. Kelly Library at St. Mike's.
As a repository library with rare, non-circulating works, the PIMS library draws students from around the world to study everything from paleography to Latin, notes Sylvester.
Annual meetings will see the three parties discuss areas of mutual interest, opportunities for further engagement, and operational issues.
The agreement comes as the undergraduate Mediaeval Studies program, delivered at St. Mike's as a sponsored program from Faculty of Arts and Sciences,  is flourishing, and Sylvester notes that PIMs has "welcomed our undergrads with open arms," inviting them to be part of the PIMS community.
Other natural "cross fertilization" sees PIMS' Mellon Fellows teaching undergraduate students at St. Mike's, for example, while PIMS has offered teaching and office space to St. Mike's professors and students, adds Sylvester.
"This document summarizes the historic tripartite relationship between PIMS, St. Michael's, and U of T and reflects people's intentions going forward," says PIMS Praeses (president) Dr. Richard Alway. "It builds on relationships in new ways and can be developed further."
The first humanities research institute in Canada, PIMS was founded under the auspices of St. Michael's and the Basilian Fathers in 1929, and was decreed a pontifical institute in 1939, notes Alway. From 1958 to 2005, it was a graduate school and research centre within St. Michael's, but governance changes at the university saw PIMS establishing independent status to maintain its standing as a pontifical institute.
In addition to its world-class library, which Alway labels "a jewel, a centrepiece of our research," and the post-doctoral Mellon Fellowships, PIMS also hosts a vibrant publishing program which produces about ten scholarly works a year, he notes, all added draws for mediaeval scholars.
"These are exciting times. St. Michael's remains committed to undergraduate mediaeval studies, and students are attracted to what our professors and our supportive community can offer," says Sylvester. "Our continuing goal is to build even more synergy with these important partners, precisely at this time when students and society are rediscovering the importance and the beauty of studying the humanities."
Principal Randy Boyagoda is happy to offer credit for St. Mike's new first-term check-in program where it's due: with the students themselves.
The program, which offers students the opportunity to be matched up with professors to chat about adjusting to university life, is the result of an idea brought to the Principal's Office by SMCSU, St. Mike's student union.
With concerns over student mental health continuing to make headlines across the country, touching everyone from parents and professors to roommates and friends, Professor Boyagoda says he was pleased when a group of students approached him last spring to ask what St. Mike's was doing to promote mental health.
"A delegation from the Student Life committee met with me and wanted to know what was being done locally," he recalls. "They asked what St. Mike's could do to respond. The challenge came from students."
In ensuing discussions about what causes students worry or distress, one of the issues that came to light was students' anxiety over meeting with professors, an experience that is pretty much unavoidable over the course of four years of a post-secondary education.
"Students were telling us they felt intimidated. Our goal was the humanize the relationship," he says.
Working to overcome that challenge seemed like a good – and feasible – first step, and so the first-year check-in idea took root with the goal of normalizing professor-student meetings.
A quick survey of professors – both at St. Mike's as well as fellows associated with St. Mike's – indicated a great willingness to help, and the program was launched to success this past fall. The University of Toronto has taken notice of the program and is considering broader applications, Professor Boyagoda notes.
"This program is not about course advising. It is totally voluntary, and student-centred," he says.
First-year student Lisa-marie Lofty took advantage of the new program, and says she found the opportunity to chat with Dr. Felan Parker helpful as she adjusted to life at St. Mike's.
"We met early in the semester as I was still thinking about courses and we had a friendly conversation about things to consider as the year went on," she recalled.
As someone who had attended boarding school four hours outside of Nairobi and was drawn to U of T in part because of the appeal of a big city, it was nice, once here, to have another friendly face to relate to, especially as Dr. Parker told her a bit about his own experiences as a student.
Mathematics professor and St. Mike's fellow Dr. Mary Pugh also participated in the program after a student contacted her. She says the main message she conveyed was that the student could contact her at any time.
The program "gives students access to a disinterested/non-judgmental person who's well-familiar with the Faculty of Arts & Science and its classes and programs; someone who can treat them like a human and offer support/advice if needed," Dr. Pugh says.
As helpful as the program is proving to be for students, it is also proving to be educational for professors as well.
"Because I usually teach upper-year courses, I haven't had much interaction with first-year students," says Dr. Parker, who teaches in St. Mike's Book and Media Studies program. "Contrary to popular myth, I've found that they are the opposite of entitled, frequently apologizing for asking for help and uncertain of what kind of support is available. My hope is that the first-year check-ins, along with other initiatives like the first-year foundations seminars, will help show students that we are here to help."
Social worker Nicole LeBlanc, St. Mike's in-house wellness counsellor, says first-year students can experience anxiety for a number of reasons. Everything from worry over marks and making friends through to loneliness and being far from home can make students feel anxious or depressed – or both.
"Students face a lot of pressure these days, whether it's competition to get into graduate programs or wanting to please parents, or worry over expenses. Add in relational issues – the rules of engagement over dating and friendships, for example – and it can be very challenging," she says. "Many students are going from being a big fish in a little pond to a little fish in a very big pond, no longer having the top marks or profile they might have had in high school. It's a shock to the system."
"Be open and honest," she says when asked what others can do to help. "Tell the person that you notice a change, and let them know that you care. You can suggest counselling or a doctor. Destigmatizing mental illness is very important."
LeBlanc offers one-on-one counselling for St. Michael's students, and notes that all it takes is an email or call to set up an initial appointment with her. She finds that a significant part of her role is letting students know what services are available, whether it's academic help via the writing centre or learning strategist, social support from places like the Centre for International Experience, a referral to the Health and Wellness Centre at the University of Toronto for medical issues, or friendly encouragement to take advantage of on-campus activities offered through St. Mike's Student Life.
---
If you or someone you know is in distress, you can call:
Canada Suicide Prevention Service phone available 24/7 at 1-833-456-4566
Good 2 Talk Student Helpline at 1-866-925-5454
Ontario Mental Health Helpline at 1-866-531-2600
Gerstein Centre Crisis Line at 416-929-5200
U of T Health & Wellness Centre at 416-978-8030.
As members of our community may be aware, a second presumptive case of the Coronavirus has been confirmed in Ontario. While the risk of contracting the virus remains low, we would like to remind everyone to take commonsense measures to reduce the chance of infection. According to the Public Health Agency of Canada, these include washing your hands often with soap and water for at least 20 seconds, avoiding touching your eyes, nose, or mouth with unwashed hands, and avoiding close contact with people who are sick. Alcohol-based hand sanitizer is available around campus as well.
Any students who are travelling internationally should refer to UofT's safety abroad office website. If students are unable to return to the University as a result of the travel restrictions, they should contact their registrar (undergraduate students) or graduate program (graduate students) to arrange for accommodations.
Additional resources have been made available by the University of Toronto for better understanding the virus:
As the Varsity Blues men's hockey team went on a 14-game winning streak this winter, first-year St. Mike's student athlete Kyle Potts was beginning to come into his own. The rookie forward and Ontario Hockey League alumnus has become a power play asset for the Blues, scoring the fourth goal during their hard-fought 6-5 win against the Ryerson Rams that kicked off Toronto's remarkable winning streak, a feat they last accomplished in the 1973-1974 season.
"It was a wild game with five lead changes," the Oakville native says. The overtime win provided a morale boost that propelled the team into a string of victories. Potts added to the team's point tally in six of those games, contributing the game-winning goal in a 6-2 win over the Brock Badgers. He notes, "I don't think anyone really expected us to win 14 in a row."
The Varsity Blues are now at the top of the Ontario University Athletics Western Conference standings; Potts considers the Queen's Cup and a trip to nationals to be in reach, which could open a new chapter in the history of the Blues hockey program. The team won its last national title in 1984.
The prospect of becoming part of an athletic legacy is one of the things that originally attracted the Humanities major to St. Michael's when he was considering the University of Toronto. "The history of hockey at St. Mike's is what originally drew me," Potts says. "I just knew it was the right place for me."
The Double Blue hockey tradition at St. Michael's goes back to the early days of the institution, when Basilian priests could be found on the ice coaching and competing with students. With a lineage that includes Hockey Hall of Fame inductees and Olympic team coaches, hockey at St. Michael's has always been a strong source of community for student athletes, and continues to provide a firm grounding for those who are new to university.
"It's like a brotherhood," Potts says of the Varsity Blues team, which includes fellow St. Michael's students Curtis Harvey and Frederic Foulem. "We all stick up for each other."
Potts made his transition to university several years later than most U of T students, as he played for three years in the OHL after graduating from high school. He also participated in the New York Rangers training camp in September 2018.
Managing a full load of classes in addition to a rigorous six-day-a-week practice schedule has presented challenges beyond the ones Potts knew from his life in the Junior Hockey system. He knew support would be important in order for him to make a successful transition.
"I met with some of the people in the Registrar's Office before enrolling at St. Mike's," he says, noting that they helped make his transition to university easy for him. "They seemed like a great support system for me, and it was the right fit."
"Kyle, like many of our student athletes, faces the pressure of high-level performance in the athletic and academic arenas," St. Michael's Registrar and Director of Student Services Giancarlo Mazzanti says. In view of these pressures, the Registrar's Office makes sure to connect student athletes like Potts with both an academic advisor and the Student Services team at St. Michael's, which includes learning strategists, accessibility advisors and Campus Ministry.
Potts also credits Head Coach Ryan Medel, Assistant Coach Andrew Dovey and other members of the Men's Hockey coaching staff for helping to integrate new players into both the team and university life more generally. "They do a really good job around the clock looking out for us and supporting us," Potts says. "It's good because it feels like you're never alone."
Despite the intense rigours of both OUA competition and university-level studies, Head Coach Medel considers Potts to have made a successful transition into his Varsity Blues career. "Kyle skates well for his size and has strong offensive instincts," he says. "He's solidified a spot on our power play and has been a big part of our success overall."
So what's next for the nationally ranked team? The big goal is securing the number-one seed in the OUA playoffs—the first step towards the Queen's Cup and a berth at the nationals. As the number one team in the OUA West and fourth-place team in the country, this goal is well within reach. Potts considers the Queen's Cup achievable as well.
"We play the right way as a team," Potts says. "I think we have the team to go there."
Following wins over the weekend against the Windsor Lancers and Wilfrid Laurier Golden Hawks, the 19-3 team will next face off against the Western Mustangs in Varsity Arena on Wednesday, Jan. 22 at 7 p.m. Fans can cheer on the Blues and catch updates in real time at the Varsity Blues Twitter account, and watch the game live at OUA TV.
As the sponsor of four interdisciplinary programs at the University of Toronto, St. Michael's emphasizes the conversational and communal nature of scholarship. On January 25, students from the St. Michael's community will convene a wide-ranging conversation about the nature and purpose of learning and education at the USMC Student Colloquium 2020: "Knowledge, Action, Wisdom: What is Learning?"
The showcase of student research is designed to be a learning opportunity for participants, who benefit from detailed faculty responses to their work as well as dialogue with peers and professors across disciplines. Past student-participants have gone on to present their work at academic conferences and other institutions.
Their presentations will also generate a larger conversation on campus about the ideals, purposes, values, and goals that animate the university community.
"Discovery at the University exceeds the boundaries of teaching and research," says Principal Randy Boyagoda. "At St. Michael's College, we are committed to providing students the opportunity to seek the truth for its own good and for the greater good, and this Colloquium represents a natural forum for our academic community to do as much."
For this year's Colloquium, students from both the undergraduate division and graduate Faculty of Theology will present on topics ranging from theories of scientific change to the novels of John Williams and Vladimir Nabokov and the future of Catholic education. Respondents include Faculty of Theology professor Jean-Pierre Fortin, Christianity and Culture professor Reid Locklin, and St. Michael's Fellow Clifford Orwin.
The discussions that follow each presentation place their arguments in a much larger context. "We don't want the presentations to exist in a bubble, but to be part of the conversation," says co-organizer and Faculty of Theology postdoctoral fellow Dr. Tristan Sharp, who has helped organize three student colloquia at St. Mike's.
Participants also have the opportunity to benefit from the perspectives of students outside their disciplines. Dr. Sharp mentions a particularly potent combination of papers two years ago, which paired a presentation on "digital resurrection" through social media applications with a paper about concerns around science and technology during the Enlightenment. Dr. Sharp finds cross-disciplinary encounters can spur students on to deeper questions in their own work.
"One of the new trends in thinking about research is to think about it as a certain kind of conversation. What a colloquium like this permits is an opportunity for students to begin to think of themselves as real partners in the conversation rather than merely observers of it," says Dr. Locklin, who will be participating in the colloquium as a respondent for a third time. "By reflecting on the nature and purpose of education, students also can help us deliberate about the future of the University of St. Michael's College."
The USMC Student Colloquium 2020 will begin with coffee and snacks at 9:15 a.m. on Saturday, January 25 in the Basilian Fathers Common Room. All are welcome, and no registration is necessary. Contact tristan.sharp@utoronto.ca with any questions.
The Pontifical Institute of Mediaeval Studies (PIMS) is mourning the death of long-time faculty member Fr. Édouard Jeauneau, who died at the age of 95 on Monday, Dec. 9, 2019 in Chartres, France.
Fr. Jeauneau was a Professor of Medieval Philosophy at PIMS and the Centre for Mediaeval Studies (CMS) at the University of Toronto from the 1975 through to 1995. He was named Institute Professor at PIMS in 1990 and was awarded an honorary doctorate in 2002.
His involvement in the medieval community in Toronto began following a formal invitation in 1974 to join the PIMS Faculty from Rev. E.A. Synan, Praeses, and Rev. James McConica, CSB, Chairman of the Search Committee.
Until 2015, he spent about eight months each year working on his many projects here in Toronto, most notably the five-volume Periphyseon of Johannes Scottus Eriugena (Turnhout: Brepols).
Fr. Jeauneau was consistently awarded substantial Social Sciences and Humanities Research (SSHRC) grants, and hired a long string of Centre students to work for him, paying them generously. He also trained many of these students in reading the particular handwriting in the manuscripts and in editing the texts.
Among the honours bestowed on him over the years was the position of Directeur de Recherche Honoraire au CNRS in Paris, France's National Centre for Scientific Research, and an appointment as a fellow of the British Academy.
A funeral Mass will be held Monday, December 16 in his small home town of Coudray-en Perche, about 60 km from Chartres.
His presence will be missed by all who knew him.
Toronto, ON, Dec. 5, 2019 – The University of St. Michael's College has appointed Lisa Rae its Director, Office of the President, effective December 6, 2019. In this role, she will oversee the operations of the Office and support in identifying priority issues, facilitating planning and driving project-based initiatives across the University. Rae brings a wealth of policy, operations, communications, and management experience from working both inside and outside of local and provincial government.
Most recently, Rae was Director of Operations and Senior Policy Advisor in the Minister's Office for Advanced Education and Skills Development, where she worked collaboratively to help set the strategic direction for the office to support the Minister and the government. She was also responsible for delivering key policy priorities including the transformation of the Ontario Student Assistance Program and the introduction of legislation recognizing Indigenous Institutes. Prior to that, Rae was at the Council of Ontario Universities, where she provided project management, policy support and direction to many working groups and committees of senior leaders from universities.
"I'm passionate about higher education and the role that universities play both inside and outside the classroom to build engaged citizens," Rae said. "I'm excited to join the St. Mike's community and work in an institution that prioritizes teaching the whole person, and I look forward to working with all members of the St. Mike's community and the University of Toronto."
"St. Michael's is delighted to welcome Lisa Rae into this important leadership role in the Office of the President," St. Michael's President David Sylvester, PhD said. "Her background in strategic leadership and stakeholder engagement will be invaluable as we continue to deepen our relationships and pursue new opportunities with community and educational partners locally and globally."
-30-
About the University of St. Michael's College
St. Michael's College was founded in 1852 in partnership with the Congregation of St. Basil in Annonay, France, and became an official Federated College in the University of Toronto in 1910. It remains a centre of Catholic thought, and inspires socially conscious and intellectually engaged students through its undergraduate programs, its graduate Faculty of Theology and its Continuing Education division.
For more information, please contact:
Martyn Jones
Office of Communications
University of St. Michael's College
(416) 926-2291
martyn.jones@utoronto.ca
The sense of anticipation that comes with the season of Advent fits perfectly into the rhythm of campus life at St. Michael's. The beginning of the new Church year, with its focus on preparing for the coming of the Christ child, arrives as students look ahead in their lives. There are papers to finish and exams to write as the Fall semester winds down. There are travel plans to make and, especially for first-year students, a growing eagerness to head home to loved ones for the Christmas break. Meanwhile, professors are grading work and submitting marks while staff are tying up loose ends before heading home for the holidays. The mood at St. Mike's is very much one of expectation.
Underlining that feeling of anticipation are the various ways St. Mike's marks the Advent season and looks forward to Christmas. The lampposts of Elmsley Place are festooned with garlands of white lights, a festive response to the dark days of December. The altar at St. Basil's bears an Advent wreath, its one rose and three purple candles marking the passage of the four weeks preceding Christmas. And, in the lobby of Brennan Hall, a crèche set sits waiting, a vivid reminder of the days to come.
While the symbols of the season bear witness to the coming of Christmas, it's the activities on campus that are the most powerful reminders of the spirit of the season. Everywhere you look there are opportunities to donate to a worthy cause. Campus Ministry has boxes to collect toys and gift cards for the Society of St. Vincent de Paul, and guests attending the Dec. 5 Alumni Tea and Carolling party are invited to join in this campaign by bringing an unwrapped toy or gift to the event.
In the Faculty of Theology, boxes in the student lounge are filling up with donations of food and personal items for Society of Sharing, a member agency of Catholic Charities. Run by Master of Divinity grad Mariza Garcia, the agency makes up care packages at Christmas for isolated people in the downtown core.
During Advent, Faculty member Dr. Darren Dias steps outside his life as an academic to lead retreats for the broader community, while the entire Theology community looks forward to the annual Vespers and Advent Dinner, taking place on Friday, December 6. The evening is a chance for students and professors to take a step back from work to slow down, collect their thoughts in prayer, and then socialize together.
There's an open invitation for all to attend the Schola Cantorum's Advent concert in St. Basil's Church. This year's concert, which takes place Dec. 9 at 7:30, will include Palestrina's Missa Gabriel Archangelus and organ music by Frescobaldi, directed by Dr. Michael O'Connor, with Dr. John Paul Farahat on the organ. The event is free, with an optional collection for charity.
And of course there's just plain Christmas fun to be had before students scatter for the holidays. The tree in the Coop is now decorated, and on Dec. 3 and Dec. 4 the Canada Room will be the site of student Christmas dinners for both commuter and residence undergrads, with a round of carolling rolled in on Wednesday, Dec. 4 from 4 to 6 p.m.
Faculty and staff get in on the festivities on Thursday, December 12. Following Mass at St. Basil's, all are invited to attend the annual Christmas lunch and round of carols in Fr. Madden Hall, complete with a tree to decorate with more gift cards for St. Vincent de Paul.
St. Mike's is also launching a new initiative this year, a Holiday Community Social Lunch to be held on Wednesday, Dec. 18 in the Faculty Dining Room. The tasty three-course meal is designed to bring together in celebration members of the St. Mike's community with friends and neighbours from a wealth of traditions. Tickets for this event can be purchased in the Faculty Dining Room (located on the second floor of the Scollard Park entrance to Brennan Hall).
In her own student days, Dr. Colleen Shantz would occasionally find herself hung up on a phrase sometimes heard in classrooms: "Scholars used to say…"
Her response? If past theories on a subject could be superseded or dismissed, "what makes this one more reliable?"
Now an associate professor of Christian Origins and Biblical Studies in the Faculty of Theology at the University of St. Michael's College, Dr. Shantz has taken those thoughts and applied them to her chosen field. Much of her research focuses on how experience, whether emotional, ritual, or social, helped to form early Christian communities.
While confessing that she values the historical-critical method of Scripture study, which sees scholars work to place a text in its original context in an attempt to glean further information, she argues that relying solely on one method to learn about the Bible runs the risk of putting a box around the subject, confining it.
Instead of thinking of Scripture study strictly as a trajectory, with progress toward greater and greater truth, she argues we also need to engage with "what aches, what's messy" in order to answer the questions of our own time.
"Instead of progress measured, we should be asking what we need to be in richer relationship with subjects," she says.
This is precisely the approach Dr. Shantz will use when she delivers the 10th annual Meagher Lecture on Thursday, Nov. 28 at 7 p.m. in Charbonnel Lounge.
Her paper, titled "Did Early Christians Believe the Bible?' will look at the early Church and how its members' experiences can help us understand how to be Christian in a more meaningful way today.
"Religion is more than doctrinal statements. Systematics is the captain of the theology ship with its rational, propositional approach but religion is also far more – imagination and affect, for example," she says. "Doctrine alone doesn't help us to understand why people are religious—either in the ancient world or now."
As an example, she cites St. Paul's reference to the "parousia", a term that would have had significantly different symbolism to the early Church than it would today. Where, she asks, is the common ground, the field of play that brings Scripture alive to those engaging with it today? A key part of the answer, she argues, comes from the transfer of emotion, allowing modern readers and listeners a sense of what early Christians took away from Scripture.
Dr. Shantz describes herself as having "lived my way in" to her current field. She began her post-secondary studies in medical science, with thoughts of pursuing physiotherapy or a related career, but the religious studies electives she took during her B.A. were a powerful influence, leading her to switch her focus and pursue a Master of Divinity degree at what was then Waterloo Lutheran Seminary.
Having decided on a career in youth ministry – "I had this ongoing sense I wanted to be helpful" –  she found that professors were encouraging her to carry on her studies. In time, she realized that "there are always more questions to ask" and opted instead to pursue her doctorate at St. Michael's Faculty of Theology, focusing on the role of feeling and meaning as a way to connect modern Christians with an ancient document.
Today, as well as a member of St. Mike's Faculty, Dr. Shantz also serves as Director of the Graduate Centre for Theological Studies at the Toronto School of Theology.
In explaining her choice of topic for the Meagher Lecture, she notes a decrease in active engagement with the Bible, citing, for example, a documented drop in applications to do doctoral work in Scripture.
But the Bible is living, breathing document, she argues, and we need to offer different modes of engagement to ensure the transfer of feeling – and thus, understanding.
"We need to reframe the field of play to make space for meaningful questions," she says.
The Meagher Lecture takes place Thursday, Nov. 28 at 7 p.m. in Charbonnel Lounge, 81 St. Mary St., Toronto. The lecture is open to all. Refreshments to follow.
After fire destroyed much of Notre Dame Cathedral earlier this year, Paris and the world were relieved to discover that the landmark's 19th-century Cavaillé-Coll organ, one of the most powerful and moving organs in the world, had survived the blaze.
Now, seven months after the April 15 fire, one of the few people in the world to regularly play the Notre Dame organ will be on campus to perform a very special concert.
Olivier Latry, Titular Organist at Notre Dame since 1985, will visit St. Basil's Church at the University of St. Michael's College to play in honour of the 100th anniversary of the installation of St. Basil's organ. The Royal Canadian College of Organists will co-sponsor the event.
"I'm very honoured to be chosen to come for the 100-year anniversary," Latry says, noting that Notre Dame's organ will inevitably influence his performance in St. Basil's.
"I've spent two-thirds of my life at Notre Dame," say Latry, whose January album recorded in the iconic church was the last recording made on the Notre Dame organ before the fire. "I'm always thinking about the organ, and when I'm somewhere else, I try to reconstruct the sound that I have in Notre Dame on the organ that I will play."
The Casavant Frères organ Latry will play at the Fri., Nov. 22 concert in St. Basil's may serve that purpose well. First installed in 1919, the instrument is one of the few organs in Toronto to be built according to the ideals of the French Symphonic style, which characterizes the organ at Notre Dame as well.
"St. Michael's is thrilled to celebrate the 100th anniversary of the installation of the organ at St. Basil's, which has been at the heart of our campus community since we opened our doors on Clover Hill in 1856," says St. Michael's President Dr. David Sylvester.
Since its installation, the St. Basil's organ has provided an accompaniment to some of the most important moments in academic and liturgical life for the St. Michael's community, including convocation and invocation Masses, presidential installations, weddings, funerals—and, of course, the regular weekday and Sunday Mass.
"The instrument Olivier Latry will play marries the academic and liturgical sides of our community. We look forward to welcoming members of our larger university and city community to enjoy Latry's performance on Nov. 22, a day on which the Church celebrates the Feast Day of Saint Cecilia, the patron saint of music," President Sylvester says.
Fr. Morgan Rice, CSB, the church's current pastor, says St. Basil's is "an enormously important part of not just the spiritual life of St. Michael's, but also the community life of St. Michael's." Students can often be found at the church gathering for events or volunteering with social outreach programs such as Out of the Cold, which provides food and hospitality to members of the homeless population in Toronto.
The longest continuously operating building on the University of Toronto campus, St. Basil's Collegiate Church first opened its doors in 1856, the day before the opening of the St. Michael's campus at Clover Hill, its current location. The parish has been administered since its founding by the Basilian Fathers, the same teaching order that helped to found St. Michael's.
In addition to their presence in college classrooms as professors, the Basilians have remained a central presence at St. Michael's through their work at the church, providing another point of connection with staff, faculty and students. "I hope that Basilian presence on campus through our ministry at St. Basil's will continue for many years to come," Fr. Rice says.
Latry's Friday evening performance will follow a special interview with Dr. John Paul Farahat, Director of Music and Principal Organist at St. Basil's. Dr. Farahat, who has performed on the Notre Dame organ himself, directed a rebuild in 2017 of the St. Basil's organ by Casavant Frères and the Alan Jackson Company that lowered a section of the façade enough to allow the beautiful rose window on the south side of the church to be visible from the floor.
Farahat had two goals for the rebuild of the St. Basil's organ: "first, to create an instrument for worship and prayer that was viable for the next generation, and second, to make an instrument well suited to French repertoire."
The lowering of the organ's façade was intended to create "a visual component to that [beautiful sound]." A priority during the rebuild was creating "an exceptional teaching instrument for organ students in general," he says.
Farahat says the organ has become a resource to students at the U of T studying organ performance, as well as professors and music directors who come from all over the city to play the instrument.
While Latry is chiefly known as a principal organist at Notre-Dame Cathedral, he is also Professor of Organ at the Paris Conservatory, and his visit to St. Michael's will incorporate both his liturgical and educational roles.
In addition to his evening concert at St. Basil's, Latry will provide high-level personalized instruction to four students from U of T's Faculty of Music, who will have an opportunity to join him in the organ loft Friday morning for a two-hour masterclass.
Faculty of Music Associate Professor Kevin Komisaruk says the masterclass will give these students "a rare chance to experience customized instruction from one of the world's most experienced and accomplished professionals.
"Latry is a world celebrity among organists! It is always a transformative thrill for students get a chance to see themselves in their role models," Dr. Komisaruk says. "We are deeply grateful that St. Basil's has consistently shown such grace and openness in supporting the pedagogic development of our students by allowing them to practice, study, and perform at this historic instrument."
Dr. Komisaruk was himself organist at St. Basil's, and one of the students in Latry's masterclass, Stefani Bedin, is now Associate Organist at the church. Bedin is also a Doctor of Musical Arts in Performance student in the Faculty.
"Olivier Latry is one of the custodians of the esteemed French organ tradition, so I particularly look forward to hearing his comments on the French organ repertoire," Bedin says. "It is wonderful that the collaboration between St. Basil's, the University of St. Michael's College, and the wider community has made this truly exceptional event possible."
Latry's repertoire for the concert will include both sacred and concert pieces meant to showcase the organ's French Symphonic qualities, but the technical virtuosity is an expression of a simple desire: "It's nice to share my passion.
"You are always touched by the sound of the organ. You will always find something which touches you," he says. "I think that related to the music which was composed for the instrument, there is a lot to discover and there's a lot also to enjoy."
More than anything else, that enjoyment is what he hopes to provide during his St. Basil's performance.
"I would say to the people: just come and listen and enjoy."
With the city as its classroom, a new Media Ethics Lab at the University of St. Michael's College will help students respond to the ethical issues being raised by rapidly emerging technologies and new communications practices.
The project is spearheaded by Dr. Paolo Granata, an assistant professor in St. Michael's Book and Media Studies program. The lab springs naturally from an international conference Dr. Granata chaired earlier this year on the University of Toronto campus in his capacity as the vice-president of the Media Ecology Association (MEA). The conference, Media Ethics: Human Ecology in a Connected World, had a goal of exploring new ethical perspectives and frameworks to help build a digital ecosystem that will serve society in healthy and productive ways.
Popularized by Neil Postman, the phrase media ecology is based on the work of Marshall McLuhan. For those unfamiliar with the term, the MEA's website defines it as "the idea that technology and techniques, modes of information and codes of communication play a leading role in human affairs."
The Media Ethics Lab, explains Dr. Granata, is built upon open research, allowing a diverse, collaborative body of stakeholders, from students to media activists and organizations, to freely share information on academic programs and research initiatives to foster ethical thinking in research, learning, and civic engagement.
He views the virtual Media Ethics Lab as both an intellectual and social space where interested parties can gather to study and discuss the ways in which digital culture impacts today's society. He sees it as a sort of clearinghouse to help society stay ahead of the curve of emerging technologies and the ethical issues that can come with them.
For now, the lab will focus on three core areas: Digital Equity, or creating equitable, inclusive communities for all; the Digital City, focussed on designing people-centered information systems; and Digital Literacy, looking at helping communities develop skills to carry them forward into the 21st century.
"Private companies rule our digital world," says Dr. Granata. "If public policy is too slow, then the market will come first," regardless of the impact new technologies have on ethical issues relating to matters such as privacy or artificial intelligence.
"The Media Ethics Lab is being started not only as a research project but also as an opportunity for experiential learning," he adds, noting that some of the lab's funding comes from the Advancing Teaching & Learning in Arts and Science (ATLAS) program at the University of Toronto.
And this is where the "city as classroom" idea, another McLuhan concept, will come into play. Experiential learning, explains Dr. Granata, means stepping outside of the confines of the university and into the community.
"Everything we do must be able to support, foster and advance and open an inclusive society, as we must not only work towards a healthier digital world, but a more equitable planet" and that requires students getting involved in civic engagement to listening to what a broad range of people think.
He cites as an example a recent workshop students participated in at Mozilla Foundation in Toronto, a global non-profit dedicated to keeping the Internet a global public resource that is open and accessible to all. Students were invited to provide suggestions and proposals, an empowering experience that allowed them to test-drive their ideas, giving the theoretical a practical turn.
Another form of engagement via the Media Ethics Lab will be periodic charrette sessions, a type of intensive brainstorming meetings where various stakeholders gather for respectful discussion identifying both the benefits and challenges of the current digital media landscape, all with an eye to making improvements.
"We want to foster and support positive change. All of the Media Ethics Lab's efforts are also are done in support of the UN's sustainable development goals." Dr. Granata says.
Several students have already been involved, either in the conference end of this project, or now by on establishing the lab, including Kelsey Mcgillis, Alexandra Katz, and David Lee, all Book & Media Studies students at St. Mike's as well as Robert Bertuzzi, PhD candidate at Western University, and Simon Digby, recently graduated at British Columbia's Quest University.
Going forward, the lab will provide both training and mentorship to the students, encouraging them to participate in academic discussion and debate, necessary skills to carry forward if they are to help shape future policy or plan to teach.
Training and mentoring will be provided by Dr. Granata as amplification of his Media Ethics course. Some Book & Media students will serve as research assistants, conducting background reading in the field and participating in periodic discussions to come up with research questions and creating dossiers on their findings.
Working with Dr. Granata, they will post to the www.mediaethics.ca site, selecting both scholarly and non-scholarly publications, as well as a range of commentary to further the discussion. Students will engage in discovering funding opportunities and learn to draft grant proposals.
"The information environment is very much like the natural environment, and we need to take care of the information environment in much the same way we tend to ecological consciousness ," says Dr. Granata. "The Internet is polluted but it should be a place where people can go and grow. Discussions on media ethics can help restore health."
That care will require new thinking on how to stop corporate behaviour that is detrimental to society, he adds. Fines in response to privacy breaches, for example, simply don't work because they aren't large enough and, more importantly, don't change behaviour, he says.
"To move forward, we need a humanistic approach to redefine the interface of humans and technology. It's time to apply ethical thinking in the process of designing new technology."
The Media Ethics Lab is a step in the right direction.
Toronto, Nov. 11 – A name change, a new award and an enhanced academic designation mark a season of growth and transformation for the Corporate Social Responsibility program at the University of St. Michael's College.
Graduates of the highly regarded program, now called the "Graduate Diploma in Social Responsibility and Sustainability", will receive both the diploma and a designation marked by the post-nominal letters G.Dipl. SR&S
"These changes reflect how the program has evolved since its beginnings almost 20 years ago." says Program Manager Kathryn Cooper.
"Sustainability has been added in response to a global trend toward embedding environmental, social and governance issues in business," Cooper says. "To survive and thrive, organizations must focus beyond their bottom line, and create positive social impact."
Graduates at the Saturday, Nov. 9, 2019 convocation are the first cohort awarded the new diplomas. The Senate of the University of St. Michael's College approved the change at its meeting earlier this month in recognition of the increased academic focus of the program.
This convocation also marks the introduction of the President's Capstone Project Award, recognizing exceptional work in summative assignments. The inaugural winners are:
"Indigenous Impact Report" by Alexandra Biron
"A CSR Strategy for the Canadian Real Estate Association" by Sarah Thirnbeck
"The calibre of work produced by CSR students is truly outstanding," says University President Dr. David Sylvester. "The ethical concerns being discussed in this program reflect the long-standing values of St. Michael's. CSR/Sustainability is a great example of how universities can have a transformational  impact on society."
About the University of St. Michael's College
The University of St. Michael's College (USMC), federated with the University of Toronto, is a Catholic institution of higher learning founded by the Congregation of St. Basil, whose motto, "Teach me goodness, discipline and knowledge," sets the tone for campus life. 
A Business Advisory Committee ensures the CSR/Sustainability program is relevant and experiential.  CSR/Sustainability Leaders representing a broad range of industries from insurance to mining, including: The Co-operators, BMO Financial,  Scotia Bank (ret.),  Vermillion Energy, Centerra Gold , ESG Ledger, Conference Board of Canada,  and Rotman School of Management (University of Toronto) provide advice and input.
For More Information Contact
Kathryn A. Cooper, Program Manager, Graduate Diploma in Corporate Social Responsibility & Sustainability
Phone: (519) 855-9491
Website: https://www.csr-stmikes.ca/
If there's a club for people holding three degrees from St. Mike's, move over and make space for the newest triple alumna, Rosemary Boissonneau.
Rosemary will be awarded her MA in Theological Studies from St. Michael's Faculty of Theology on Saturday, Nov. 9, 2019, having received a Master of Theological Studies in 2017, and a BA, with a major in French and a minor in English, in 1987.
"It was interesting when I came back to St. Mike's (in 2011) because I was a mother and a teacher and my oldest was in university herself," she recalls. "What I found was the same hospitality, the same sense of welcome as my undergrad days, but because the Faculty of Theology is small, the sense of community was more pronounced, the sense of Catholicity more informed.
"There's a real sense of identity and, given the size of the place, it's easy to get to know people."
The faculty impressed her for multiple reasons. One of the first courses she took when she returned to school was with Old Testament scholar Dr. John McLaughlin, who, as Rosemary describes, "sets rigorous standards" not only for the content of work submitted but also in his expectations regarding the mechanics of papers. They were standards, she notes, that she applied to all subsequent work to ensure she was meeting the McLaughlin bar and making the most of her education.
There was the fact that classroom topics would be addressed from a range of viewpoints, whether it was one of feminist theology or eco-theology, as well as the expectation that students would use inclusive language as much as possible.
She had the opportunity to learn the workings of a university by serving a term as a student representative on the Collegium, St. Michael's board overseeing governance of the university.
And then there was Eco-theology Faith and Practice, a week-long course held at the Villa St. Joseph Retreat Centre in Cobourg, taught by Sisters Linda Gregg and Mary Rowell, CSJ. The course confirmed Rosemary's interest in eco-theology, and led her to studies with eco-theologian Dr. Dennis O'Hara at St. Michael's Elliot Allen Institute for Theology and Ecology.
"I always cared about the environment but the summer after Laudato Si' came out I saw Dennis on a panel, which included a talk about the need for climate activism, and since I was working half-time to complete my studies, I felt I had the time to get involved."
Her goal was to combine spirituality with justice, and that led to her work with ClimateFast, a volunteer organization whose goal is to encourage politicians to take greater – and faster – action on climate change, as well as work with #FridaysforFuture, the group behind the student climate strike.
It also played a hand in her MTS thesis, entitled The Christological Symbolism of Water in the Gospel of John.
"Rosemary is not merely intelligent but also thoughtful and morally motivated. She cannot only grasp complex ideas but she reflects on them in order to integrate them with other knowledge that she has gained," says Dr. O'Hara. "This invariably prompts her to action, to reframe her own life and encouraging others to follow suit in their own way. She will willingly pay the price for a right course of action. This is why most professors relish her presence in class."
Reflecting on her time at the Faculty, Rosemary says it enhanced her worldview.
A deeper understanding of Scripture, for example, has "helped me articulate what I believe," she notes.
It has also left her an even busier woman, because even though she's back to teaching full-time, she's finding it impossible to set aside the volunteering she started when she was working reduced hours to complete her studies.
As she talks about finding a way to balance the rest of her life with the possibility of returning to do doctoral work, there's little doubt she'll find a way.
TORONTO, Oct. 23 – Four projects demonstrating the impact of business and governments' Social Responsibility and Sustainability practices on youth mental health, Truth and Reconciliation, municipal CSR engagement, and the real estate sector have earned nominations for the inaugural USMC President's Capstone Project Award for the Graduate Certificate in CSR/Sustainability.
The nominated projects are:
"Stand Up! For Youth Mental Health: Will Community Investment Pay Off for Family Channel?" by Nikki Byrne
"Indigenous Impact Report" by Alexandra Biron
"Bringing to Life a CSR/Sustainability Conversation for the City of Mississauga" by Andrea McLeod
"A CSR Strategy for the Canadian Real Estate Association" by Sarah Thirnbeck
"The Corporate Social Responsibility program is a vital offering at the University of St. Michael's College, helping business and institutions focus on ways to become better – and more effective – global citizens, whether environmentally, socially, or economically," says St. Michael's President David Sylvester. "Program participants return to their workplaces as leaders engaged in social impact that benefits their employers and society. We want to celebrate these extraordinary changemakers with this new award."
Thirty participants are accepted annually to St. Michael's CSR program, which attracts students from across Canada and around the world from sectors as diverse as banking and manufacturing to education and NGOs. Participants meet on campus for three sessions over a 13-month period and connect online throughout the program, engaging in readings, webinars, videos, and shared reflections on ethical behaviours that create shared value that contributes to society's wellbeing. The summative capstone assignment sees participants work with a mentor from their field on a project to apply knowledge, skills and perspectives learned or honed during the program.
Projects considered for the President's Capstone Award must be distinguished in what they achieve or propose in one or more of the following criteria: 1) advancing social and/or environmental impact; 2) introducing innovative practices in social and environmental responsibility, sustainability, ESG and/or 3) significantly advancing social and environmental responsibility, sustainability and/or ESG to the creator's organization.
Nominated projects were judged by a panel which includes Kaz Flinn, Chair, St. Michael's advisory committee for the CSR program; Dr Stephen Scharper, associate professor at the School of the Environment and the Department for the Study of Religion at the University of Toronto; and Mary Ann Sayers, a graduate of the CSR program and senior business consultant at West Pine Consultants Inc. For more information, please see the Certificate in Corporate Social Responsibility/Sustainability Website.
About the University of St. Michael's College
The University of St. Michael's College (USMC), federated with the University of Toronto, is a Catholic institution of higher learning founded by the Congregation of St. Basil, whose motto, "Teach me goodness, discipline and knowledge," sets the tone for campus life.
A Business Advisory Committee ensures the CSR program is relevant and experiential. CSR/Sustainability Leaders representing a broad range of industries from insurance to mining, including: The Co-operators, BMO Financial, Scotia Bank (ret.), Vermillion Energy, Centerra Gold , ESG Ledger, Conference Board of Canada, and Rotman School of Management (University of Toronto) provide advice and input.
For More Information Contact
Kathryn A. Cooper, Program Manager, Certificate in Corporate Social Responsibility & Sustainability
Phone: (519) 855-9491
Website: https://www.csr-stmikes.ca/
At the Faculty of Theology and Continuing Education Division's 2019 Fall Convocation, not only will new scholars receive degrees qualifying them to conduct high-level research and teach, but two already-accomplished scholars will also receive special honours in recognition of their longstanding contributions. This year's honorary degree recipients are Dr. Catherine B. Shannon and Dr. James Heft, SM (Marianist), both prolific researchers, writers and educators whose work embodies the ideals of the University of St. Michael's College.
Dr. Shannon graduated from St. Michael's with a B.A. in History in 1960, and went on to become a historian of Northern Ireland. In addition to her research on the historical roots of partition and the Northern Irish conflict, she worked to organize conferences and symposia during the 1980s and 1990s to promote dialogue between nationalist and unionist politicians. She has written on the impact of the conflict on Northern Irish women, and convened two conferences where women from Northern Ireland and the Republic discussed their aspirations for peace and their roles in achieving it.
In addition to her scholarship and advocacy, Dr. Shannon has served as a guest historian for museum and historical society exhibits. She has also served on the Executive Board of the American Conference of Irish Studies for over a decade, and has served as president of the Eire Society of Boston and the Charitable Irish Society of Boston.
Dr. Heft is a priest in the Society of Mary and has been a leader in Catholic higher education for over three decades. He received his MA in 1971 and his PhD in 1977 from the Faculty of Theology at St. Michael's. For years, he served in a variety of teaching and administrative roles at the University of Dayton, where he chaired the Theology department before working as provost and then university chancellor. He departed in 2006 to found the Institute for Advanced Catholic Studies at the University of Southern California in Los Angeles.
The author or editor of 13 books on topics ranging from intellectual humility and interreligious dialogue to Catholic higher education, Dr. Heft has also published over 175 articles and book chapters. His book Catholic High Schools: Facing the New Realities (Oxford, 2011) was listed as a best-seller in a recent Oxford catalogue, and a new book on the future of Catholic higher education is under review with the same press. In recognition of his long and distinguished service to Catholic higher education, in 2011 the Association of Catholic Colleges and Universities made Dr. Heft the recipient of the Theodore M. Hesburgh award.
For their many contributions and accomplishments, Dr. Shannon will be conferred with a Doctor of Sacred Letters, honoris causa and Dr. Heft will be conferred with a Doctor of Divinity, honoris causa on Saturday, November 9 during a joint convocation for the Faculty of Theology and Continuing Education Division at St. Basil's Church. A reception will follow in Fr. Madden Hall.
A list of all past recipients of honorary degrees from the University of St. Michael's College can be found here.
Each year, students come from all over the world to study at the University of St. Michael's College in the University of Toronto. We caught up with one of those students to hear more about what life is like for our international student community, and how St. Mike's becomes a home away from home.
Simran Dhir is a second-year student specializing in Pharmacology and Toxicology while minoring in Education and Society. She came to St. Mike's from Kolkata, India, and is involved with the SMC Troubadours theatre club on campus. She was also a member of SMC One: The McLuhan Seminar in Creativity and Technology, which features an in-course international learning experience to Silicon Valley.
1. What makes St. Michael's a good fit for you as an international student?
St. Mike's is one of the most welcoming places I have been to. Considering how diverse we are, it is impossible not to find people you relate to and who are going through the same things as you. Also, with the help of the super knowledgeable Dons and the Registrar who work so hard trying to ensure that the transition from high school to college goes smoothly, it is hard to not feel as if St. Mike's is a home away from home.
2. What are some of the resources available at St. Michael's that new international students should know about?
We have a really well-organized Mentorship program that pairs incoming students with seniors who share similar interests, and I think it's a really nice way to get to know the workings of the University. Being situated right across from the Kelly Library comes with its perks, and each student has a personal librarian that can help them with their research assignments and writing. There are also study spaces that can be booked for group study sessions. We have a great support system created by our Dons, and we have an excellent team of Commuter Dons who are there for the students who do not live on campus. Our Student Union this year is super involved in campus life and is going out of their way to make students feel like they are being heard.
We also have a wide array of clubs that you can get involved in, like the St. Michael's College Troubadours, which is the drama club at our college, or Clean SMC, which works on creating a more sustainable campus. The Registrar is there to help answer any questions you may have, and is one of the most important resources that you should take full advantage of. Last but not least, interact with the people around you! Your peers are the most underrated resource here and if you let yourself be open to the community around you, you will have some of the best years of your life here.
3. What is your favourite part of life as an international student at St. Michael's?
The community is hands-down my favourite part of life here as an international student. St. Mike's has so many events like the Dean's Cup and Kelly's Corner that provide students with the opportunity to get involved and which garner a sense of belonging. I strongly feel that the diversity present in this college makes us more inclusive, and that no matter where you are from, you will find the support and love you need here.
Principal and English professor Randy Boyagoda appeared on The Agenda with Steve Paikin to discuss the future of reading in an age of distraction. As a professor, Dr. Boyagoda noted the way that reading a physical book helps to concentrate his first-year students' attention. Students in SMC One: The Gilson Seminar in Faith and Ideas begin the class by reading The Confessions by St. Augustine, and physical books also feature prominently in SMC One: The McLuhan Seminar in Creativity and Technology and SMC One: The Boyle Seminar in Scripts and Stories. St. Michael's SMC One Seminars are among the most popular at the University of Toronto, and students prize their rigorous, engaging, and reading-intensive experiences.
Dr. Boyagoda also admitted that his own reading habits have been changed by technology, something he noticed when news apps on his smartphone made reading physical books for longer than five-minute stretches difficult. (In response to the latter issue, Dr. Boyagoda got rid of his smartphone in favour of a "dumb" phone, an experience he wrote about for the Globe and Mail.) It's important for professors to model good reading practices as part of their pedagogy, Dr. Boyagoda said—something that professors at St. Michael's do exceedingly well. Dr. Boyagoda's appearance on The Agenda can be viewed here.
Earlier in the day, Dr. Boyagoda joined other members of the Giller Prize jury to announce the shortlist for this year's $100,000 award on the CBC. The annual award carries the largest monetary value of any literary prize in Canada, and the winner will be announced at a gala event in Toronto on Nov. 18. As the chair of this year's prize jury, Dr. Boyagoda will also help choose this year's winner—one more way in which the St. Michael's principal and professor is himself helping to shape the future of reading. The shortlist announcement can be viewed here.
Dr. Margaret O'Gara was a doctoral candidate and Dr. Michael Vertin a professor of philosophy at St. Mike's when the two wed at St. Basil's Church in 1976. Over the course of 36 years of marriage not only did each become a legendary professor at the Faculty of Theology, with Dr. O'Gara known around the world for her work in ecumenism and Dr. Vertin for his expertise in Bernard Lonergan, but they amassed a remarkable – and sizeable – library.
Now in the process of downsizing following Dr. O'Gara's death in 2012, Dr. Vertin has donated an estimated 900 books from the couple's individual and shared collections to this year's Friends of the Kelly Library book sale. The sale runs Sept. 24 to 28 in Carr Hall (100 St. Joseph St.).
The works donated from the couple's library, carefully packed up by Dr. Vertin and delivered to volunteers in 40 bankers boxes, include books on everything from ecclesiology and ecumenism to scripture, patristics, and the philosophy of religion. Many of the items resided for years on simple pine book cases that Dr. O'Gara had built herself, an accomplishment, Dr. Vertin notes, that she felt quite pleased about.
When asked, Dr. Vertin notes there were some items he was unable to part with, including his 25-volume series on Lonergan, complete with its "red U of T Press binding."
The annual used book sale, organized by the Friends of the John. M. Kelly Library, is designed to raise funds for the library, with proceeds earmarked for such projects as physical improvements, technology upgrades, and adding to collections.
Along with the Vertin/O'Gara donation, this year's sale will feature a range of shopping options from first editions and art books through to academic works and pleasure reads.
When asked to describe St. Mike's, students often mention "community" as a foundational part of their experience of the school. The newly renovated and fully accessible Brennan Hall offers – quite literally – a concrete example of the ways in which community is an essential and longstanding feature of the student experience at St. Michael's. Amid the portraits of alumni and past professors, current students find themselves in a community as familiar as an extended family—and just as committed to their success in every area of life.
"The revitalization of Brennan Hall represents this university's commitment to student experience," says President David Sylvester. "By placing key services and resources alongside club and gathering spaces in the heart of our campus, the new Brennan Hall brings together every part of St. Michael's student life—spiritual, academic, personal, and social—in the same way a St. Mike's education forms the student as a whole person."
One of the most important updates to the space is the relocation of the Office of the Registrar from Alumni Hall to the centre of Brennan. This places essential registrarial services at the heart of campus for both undergraduate students at St. Mike's and graduate students at the USMC Faculty of Theology.
Students can make use of those services while also popping in to the SMCSU office, the Canada Room dining hall, or the Dodig Family COOP. With Campus Ministry and Student Life offices down the hall as well – and exciting events often taking over the COOP during evenings and weekends – the overall effect is that of a bustling home for students from every division of the school, and a place that caters to every part of student life.
Giancarlo Mazzanti '84, Registrar and Director of Student Services, says "The revitalization of the main level of Brennan Hall has been the catalyst in improving the student experience on our campus." He mentions one of the key benefits has been that staff "are in constant contact with students, and sharing in the community experience," and that the new spaces bustle with students "studying and meeting with academic advisors, learning strategists, career advisors or our Campus Ministry team."
Since the beginning of the new academic year, the revitalized Brennan has been buzzing with activity, from orientation programming to events and first club meetings. A recent Kelly's Korner – an open mic night and longstanding tradition brought back in the new space – was full to overflowing the doors of the Dodig Family COOP.
"It looks beautiful and it is coming back to life!" says Maryrose Doucette, a third-year SMC student double-majoring in Christianity and Culture and Mediaeval Studies with a minor in Political Science. "The COOP being redone, the pool table, and of course the coffee shop are all a draw for me, and it's great to walk through on my way to class and run into friends at every corner."
The changes to Brennan are apparent from the moment a visitor walks in the south entrance. A bright and welcoming entrance space, the Tony J. Desanti Lobby features a curved wall imprinted with the names of members of the St. Michael's community who made the renovation possible. The old-school USMC crest on the floor recalls decades of St. Michael's history, while a pair of giant angel wings on the wall provide Instagrammable photo opportunities to students and visitors to campus.
In the updated central space, students now have a large variety of seating options while waiting for appointments or gathering with friends. One option is to grab a drink or a snack at Mike's Café, a coffee shop quickly becoming known for its "Basil the Bulldog" signage where students can pick up St. Mike's merchandise and a small selection of toiletries and living essentials in addition to Starbuck's Coffee. Arrays of outlets next to every seating area make it possible for students to study or hang out for as long as they like without relocating for a battery top-up.
An essential part of the project was the update to the Dodig Family COOP, a beloved open space where students at St. Mike's have gathered for decades. It has always played a particularly important role in the lives of commuter students, who treat the COOP as a home base for the days they spend on campus. The new COOP features soft seating, updated lighting, plentiful outlets, and a complement of glass-walled office spaces for student organizations and clubs, as well as a graduate student lounge with further comfortable seating. Microwaves and high-top tables make the COOP a place to eat as well as study, hang out, and gather for events.
Isabel Armiento, fourth-year SMC student and this year's Editor-in-Chief of The Mike, finds that the revamped club spaces next to the COOP have been a boon to the campus paper's operations, saying "we can now comfortably host in-house copy-editing and production sessions with more members present than ever before." Armiento also notes the centralized office spaces make it easier to "hold outreach events in common student spaces and to communicate with Student Life and USMC faculty."
The Class of 2023 has already begun to make themselves at home in the COOP and the adjacent offices, which are adaptable for a variety of uses. Passers-by often catch sight of board game nights and friendly games of pool on the new billiard table. From residential students to commuters, graduate students to those pursuing certificates in Continuing Education, visitors to the revitalized spaces find a new home for the community that has always made St. Michael's unique.
Since its official opening in August of 1939, Brennan Hall has been at the heart of the St. Mike's experience. 80 years later, thanks to the generosity of Brennan Hall "Champions," gifts from alumni and friends, major class gifts, and a contribution from students through the Student Capital Improvement Fund, the Class of 2023 will be the first to enjoy a completely revitalized Brennan Hall throughout their entire experience at St. Mike's.
From shared hobbies and interests to causes and activism, the more than 20 clubs at St. Michael's bring together students from across campus, neighbourhoods, and divisions to enrich the larger community. The annual SMCSU clubs fair and BBQ helps new students get a sense for just how many ways they can get involved in life at St. Michael's, both supporting and being supported by their university home. Clubs are also a place many students form the friendships that they carry with them after graduation, and develop skills and experience that are directly applicable to their future careers.
"Clubs at St. Michael's are an essential part of student life, and one of many ways students find opportunities to grow in their talents and passions outside the classroom at St. Mike's," says Student Life Associate Emma Graham. "They're also a bedrock of community life here for both residential and commuter students."
One of the newest St. Mike's clubs is Clean SMC, an organization that strives to "educate and empower students to take action against environmental issues through the support of green initiatives and sustainability," says club president and SMC student Juliano Baggieri. "[We] collaborate with St. Michael's College and students to make environmentally friendly projects come to life."
One of the recent collaborations between Clean SMC and St. Michael's resulted in the installation of a "bee box" on campus next to Carr Hall. Donated by Clean SMC and coordinated and installed by the St. Michael's Facilities team, the unit will provide a home to friendly, non-stinging pollinators that will help to brighten the many species of flowering plants that thrive on 11-acre St. Michael's campus.
Baggieri believes that the growing interest in sustainability and the environment will attract even more new members and help the club achieve its three primary goals of "building awareness, increasing community involvement in sustainable activities and developing environmentally friendly projects."
Other organizations directly support the work of the University's four sponsored academic programs: Christianity and Culture, Mediaeval Studies, Celtic Studies, and Book and Media Studies.
Christianity and Culture Social Club co-presidents Maryrose Doucette and Lara Connell work to create deeper connections between students and professors in the program by hosting regular social events where students and professors mingle over refreshments and coffee.
"These clubs exist so that students can make the most of their university experience and genuinely enjoy a community of like-minded people outside of the classroom," Doucette says.
Other student clubs support the larger St. Michael's community by offering real-life experience that encourages students to share their gifts beyond the classroom.
"Reporting fresh, relevant stories that are both for students and by students" is the mandate of student paper The Mike, where generations of St. Michael's students have developed their journalistic chops since the founding of the paper in 1947. Fourth-year SMC student Isabel Armiento oversees The Mike as this year's Editor-in-Chief. This fall, she hopes to "bring together a larger network of St. Mike's students and emphasize all facets of the newspaper," noting that there are major opportunities for artistic and creative students to contribute their talents at every stage of the editorial process.
Many clubs also foster the development of creative gifts. Co-Executive Producers of SMC Troubadours Kaitlyn Wang and Simran Dhir are soliciting suggestions for musicals and student-written plays to showcase student talent at St. Mike's.
"Students don't need to have any previous experiences of the dramatic arts," Wang and Dhir say. All levels are welcome in auditions for shows the club is putting on as part of the 2019–2020 season. This year's diverse lineup includes "a student-written play, an alumni-written play, a musical, [and] a stand-up comedy show."
Clubs at St. Michael's are funded by the St. Michael's College Student Union, which puts on the annual clubs fair and BBQ. Cianna Choo, SMCSU's VP of Academics and the organizer of this year's fair, says "clubs provide a creative outlet for students to explore interests outside of their programs." She notes that in addition to helping the St. Michael's community to flourish, club involvement helps students develop essential skills for the workplace in a context of collaboration.
The St. Michael's community is richer for the variety of student organizations that create community, put on events, and further the extracurricular education of students at the college. More information on ways to get involved on campus is available on the St. Mike's website.
This Fall will see courses on indigenous spirituality, religion and migration, and Catholic perspectives on interfaith dialogue as the Faculty of Theology launches its new Diploma in Interfaith Dialogue.
Offered in collaboration with the Ecumenical and Interfaith Affairs Office of the Archdiocese of Toronto, the 10-course diploma is open to people of all religious traditions, regardless of academic background, and is designed to facilitate dialogue about faith in one of the most diverse cities in the world, says Faculty Dean Dr. James Ginther.
"Our goal is to introduce students to the spirituality of many of the faith communities in the Greater Toronto Area, bringing neighbours together in greater understanding and appreciation for each other's rich traditions," Dr. Ginther says. "We have been quite thoughtful in reaching out to the broader community to find just the right fit of experts to create the curriculum, as well as to teach the various units we will be offering."
The program launches Monday, September 16 with Catholic Perspectives on Ecumenical and Interreligious Relations, one of the diploma's two required foundational offerings, to be taught by Faculty systematics professor Dr. Darren Dias and guest lecturers. This course will see participants examine key documents and agencies from the Catholic perspective, with an emphasis on ecumenical and interreligious relations, all with the goal of developing deeper understanding both the unity and commonality that can be applied to emerging ecumenical and interreligious contexts around the world.
Next up with be Religion and Migration, which has been designed and will be taught by Dr. Agnes Thomas, who is the Executive Director of Catholic Crosscultural Services, a charity that helps with the settlement and integration of migrants and refugees.
Religion and Migration, which will be held on Monday nights beginning October 21, will offer an overview of immigrant and refugee journeys and settlement in Canada, exploring various communities' disasporas to help understand migration and settlement patterns, and their impact on communities.
The final offering of the Fall semester is Indigenous Sacred Traditions & Reconciliation, taught by doctoral candidate Benjamin Lujan. This course, which begins Saturday, November 16, will explore key notions in Indigenous sacred traditions and worldviews, looking in particularly at the effects of colonization and Canadian efforts at reconciliation.
The Winter semester promises courses in Judaism, religious architecture and sacred space, and the other foundational course, which is titled Theories and Practices of Dialogue.
Future semesters will see course new offerings on world religions as well as themes such as peace and justice, religious texts, and prayer and mysticism. The two foundational courses will be offered on an ongoing, alternating basis.
All courses are 12 hours in length, usually offered in increments over four days, and students can take one, two or all three courses each semester. The program require students take the two foundational courses, a minimum of two courses from the category of Faith Traditions of Toronto and the World and a minimum of two courses from the category of Topics in Interfaith Encounter. Students will also engage in a two-credit capstone course, which will see participants work on a related project, including such options as faith mapping of a neighbourhood, or planning in interfaith prayer service. Altogether, students need 10 credits to earn the diploma.
Each course will include a written component of between 1,000-2,000 words, and participants will be marked on a pass/fail basis.
Admissions are being accepted on an ongoing basis. Thanks to a generous donation from the Scarboro Missions, we are able to offer courses for the 2019-2020 academic year at a rate of $175.
For more on the diploma, schedules of course and a link to the application form, please see https://stmikes.utoronto.ca/program/diploma-interfaith/.
Orientation Week 2019 at St. Michael's will take place September 1 to 4. Register here! In the weeks leading up to Orientation, we're posting quick interviews with each member of this year's orientation coordinator team. The introduction to the series is available here.
Student Life Associate Emma Graham is a St. Michael's grad and this year's staff representative on the team. We asked Emma three questions over email about orientation and life at St. Mike's.
What part of Orientation 2019 are you most excited for?
I am most excited for our Carnival and Academic Orientation! Students get to explore campus, play awesome carnival games and then meet some professors in their programs and some upper year students for Q&A sessions, all accompanied by a fantastic presentation by our very own Principal!
.
The theme for this year's orientation is "Into the Wild." What's that about?


.


Our Executive team chose this theme because it reflects the truth that entering University can be a terrifying and somewhat chaotic experience. However, the wild is also beautiful and full of diversity, so once you overcome your fears there is a wealth of opportunities for learning and growth. Our Orientation leaders and marshals will work hard all week to accompany students into the Wild so that by the time classes start they are well equipped to face it on their own!


.
What are some resources new students should be aware of before they start the new year?


.


Some of the best parts about belonging to St. Mike's are the friendships and amazing community life, but in addition to this our college offers fantastic resources such as a personal librarian assigned to each student, a robust peer mentorship program to help students acclimatize to university, a chaplaincy program that offers formation for students beyond their academics, and so many more! My greatest hope for our first years this year is that they seek out these resources before the weight of term work sets in, and that they will be able to rely on their community to support them on this wild adventure we call post-secondary education!


.
Emma can't wait to welcome you to campus in just a few short days. Get excited! The fun begins September 1. Remember to register for Orientation 2019 here if you haven't already.
Orientation Week 2019 at St. Michael's will take place September 1 to 4. Register here! In the weeks leading up to Orientation, we're posting quick interviews with each member of this year's orientation coordinator team. The introduction to the series is available here.
Orientation Executive Officer of Leader Training and Management Jessica Sorbara is a third-year student at St. Mike's double-majoring in English and History. We asked Jessica three questions over email about orientation and life at St. Mike's.
What part of Orientation 2019 are you most excited for?
This year what i'm most excited for during Orientation Week is the tri-campus parade! This event takes place every year during Orientation, and is such an exciting event where we really get to show our SMC spirit. All the cheers and all the energy really get everyone so excited for the school year, which is such a great way to end the week.
What is one of your best memories at SMC?
My best memory at SMC is definitely participating in Orientation. Being an orientee, a leader, and now an Orientation Exec member has really shown me all the amazing things that the college has to offer its students. Being a part of such a welcoming community and seeing exactly how our planning and hard work affect the first-year students is so rewarding, and makes me so happy to be part of the St. Mike's family.
How can the Class of 2023 get involved on campus in the fall?
There are so many ways that the Class of 2023 can get involved on campus in the fall! Firstly, participating in Orientation is a great way to get to know all the programs, clubs and people around campus. It can show students all the amazing groups at SMC, and will absolutely encourage everyone to be an active student in the community. Year round there are so many clubs that UofT and SMC have to offer students, so I would say to definitely attend the Clubs Fair during Orientation Week to see what clubs interest you!
Jessica can't wait to welcome you to campus this fall. If you haven't already done so, register for Orientation 2019 at St. Michael's here.
In 2017, major media exposés of predatory sexual behaviour by powerful figures unleashed #MeToo, a hashtag now tweeted and shared more than 20 million times. Using the hashtag, people all over the world began to share stories of their own experiences of abuse at the hands of people whose wealth and power had protected them from justice, and this public reckoning led to a major – and ongoing – cultural shift.
Now, two years after the publication of the reporting that launched #MeToo, two journalists who continue to advance and shape the public conversation around the issue in Canada are bringing their expertise into the St. Michael's classroom.
Beginning September 5, Jessica Johnson, Executive Editor and Creative Director of The Walrus, and Anne Kingston, Senior Writer and Columnist for Maclean's, will be co-teaching "#MeToo and the Media," a course designed to help students develop an analytic understanding of the social movement as it continues to evolve.
As the course title implies, Kingston and Johnson plan to contextualize #MeToo in a larger media ecosystem. "This will be a class that looks at the way #MeToo informed the media, and also, about the way the media coverage of the movement has fuelled broader conversation in society," says Johnson.
"This is a new class — new at St. Michael's College, but also, we aren't aware of any other one exactly like it anywhere," she continued. "Some of the themes of the public conversation surrounding #MeToo – privilege, the nature of consent, the workplace, dating, contemporary constructions of gender – are matters of ongoing concern to U of T students, which creates an opportunity for a special kind of dialogue in the classroom."
Over the course of the semester, lectures, readings, social-media investigation, videos, and guest speakers will examine #MeToo's far-reaching consequences (and controversies), including the cultural biases, systemic inequities, and endemic violence that #MeToo coverage exposed.
Kingston, who covered the trials of Jian Ghomeshi and Bill Cosby and has done extensive reporting on #MeToo, acknowledges that the ongoing, dynamic nature of #MeToo creates unique challenges for the course, but sees the Book and Media Studies program – one of the most popular areas of study in the humanities at the University of Toronto – as an ideal framework.
"St. Michael's well-received 'Trump and the Media' course led the way in showing how an academic institution can instruct while interacting with real-time news," says Kingston. And as former New York Times editor Sam Tanenhaus did with his class on Trump last fall, Kingston and Johnson will regularly incorporate breaking news into their curriculum. Kingston points to the upcoming trial of Hedley's Jacob Hoggard as one possible example.
"Book and Media Studies is a program that allows students to engage with some of the most pressing and complex situations created by our intensely mediated moment, and place them in contexts beyond 140 characters," St. Michael's Principal and Vice-President Randy Boyagoda said in an email. He added that "A course like #MeToo and the Media, taught by two distinguished visiting professors, each a leading figure in contemporary Canadian media, makes it possible for students to explore one of the most vexed, active, and important situations in contemporary media, politics, and culture."
More information about "#MeToo and the Media" is available online.
Orientation Week 2019 at St. Michael's will take place September 1 to 4. Register here! In the weeks leading up to Orientation, we're posting quick interviews with each member of this year's orientation coordinator team. The introduction to the series is available here.
Orientation Executive Officer of Communications and Marketing Taylor Medeiros is a third-year student at St. Mike's double-majoring in Statistics and Book and Media Studies with a minor in Mathematics. We asked Taylor three questions over email about orientation and life at St. Mike's.
What part of Orientation 2019 are you most excited for?
I am most excited to be back on campus and see the hustle and bustle of Orientation Week! I am also super excited to participate in the Tri-Campus Parade again, and help first year students move into their residences.
What is one of your best memories at SMC?
It's difficult to pick a single favourite memory at SMC, but since I should only pick one I'll choose my own Orientation Week in 2017. I made the best friends I could possibly ask for. Orientation was incredibly fun and I really loved how comfortable it made me feel at St. Mike's, on the UofT campus, and in Toronto! The Tri-Campus Parade showed me how much school spirit there really is, and made me very happy with my decision to choose St. Mike's and UofT. Starting at UofT felt a little daunting, but ended up being an amazing experience.
How can the Class of 2023 get involved on campus in the fall?
The Class of 2023 can get involved on campus in the fall in a variety of ways. The best way to see all the clubs and what you can participate in is by going to the UTSU Clubs Carnival and the St. Mike's Club Fair during Orientation Week. There is also a Clubs Fair down St. George St. during the first week of school that you can attend and sign up for what you think is interesting. If you're a commuter, I highly suggest attending the St. Mike's Commuter Don Orientation AND attending the events they hold. It's a great way to meet new people! Another suggestion is to look at the website CLNx. The university posts job positions and volunteer opportunities to the job board, making it easy to get involved.
Taylor can't wait to welcome you to campus this fall. If you haven't already done so, register for Orientation 2019 at St. Michael's here.
The University of St. Michael's College commemorates the life of Sister Margaret Myatt, CSJ, who passed away Thursday, August 1 after 65 years of religious life with the Sisters of St. Joseph of Toronto. Friends and colleagues remember Sr. Margaret for her important contributions in the Toronto Catholic health care community, for her religious leadership and service, and for her longstanding and essential support for St. Michael's.
Former president of St. Michael's Dr. Anne Anderson, CSJ said Sr. Margaret "was known locally, provincially and internationally for her commitment to Catholic Health Care." In her leadership roles, "she shaped and re-envisioned institutional care to reflect changed needs in the light of a new reality shaped by ever changing technology."
Sr. Margaret graduated from St. Michael's in 1973 with a degree in Religious Studies. She received a diploma in Hospital Administration from the U of T in 1975, the year she became the administrator of St. Joseph's Hospital in Toronto. In that position, Sr. Margaret was responsible for a difficult task: the merger of St. Joseph's and Our Lady of Mercy Hospital. The two organizations became St. Joseph's Health Centre in 1980 after a smooth transition, and Sr. Margaret stayed on in the role until 1990, at which point she became CEO of St. Joseph's Hospital and Home in Guelph, Ontario.
Sr. Anne discussed these leadership roles in her remarks while presenting Sr. Margaret for a Doctorate of Sacred Letters at a Faculty of Theology convocation in 2005. With jobs and livelihoods on the line, the hospital merger was a "delicate" task that Sr. Margaret facilitated with aplomb. She also "brought about reconciliation to a 'fractured and fractious community" at St. Joseph's Health Centre in Guelph through "communication and dialogue," Sr. Anne said, as reported in a story on the Sisters of St. Joseph website.
In an email, Sr. Anne noted that Sr. Margaret's "wise counsel benefited the many Boards and Committees which sought her expertise." Over her 35-year career in health administration, these boards and committees included the Metro Toronto District Health Council, the Catholic Health Association of Ontario, the Catholic Health Association of Canada and the Catholic Health Corporation of Ontario.
After retiring from her work in health care, Sr. Margaret was elected General Superior of the Sisters of St. Joseph. Sr. Anne wrote, "During this period, she fostered and encouraged her Congregation to develop new ministries. Today, Fontbonne Ministries focuses on nurturing community through housing and outreach programs." Sr. Margaret also "partnered with other religious congregations in a 'joint ministry' called Becoming Neighbours which focuses on refugees and newcomers to Canada."
Former St. Michael's president Dr. Richard Alway said Sr. Margaret was elected "at a time when the congregation needed a healing presence as well as someone with a clear vision and communication skills." She proved so effective in the role that she served an unprecedented three four-year terms. Her last election to the role required the congregation to petition Rome for special permission for her to serve a third term, "showing how effective and popular she was."
In the fall of 2007, Sr. Margaret presented Dr. Alway, then president of St. Michael's, a donation of $2.5 million on behalf of the order to endow a chair in the Faculty of Theology. The Sisters of St. Joseph of Toronto Chair in Theology is currently occupied by the faculty's dean, Dr. James Ginther.
In her letter to Dr. Alway accompanying the gift, Sr. Margaret wrote that the Sisters hoped the chair "will serve as a legacy for our Sisters who ministered on campus for over ninety-five years."
Current St. Michael's president Dr. David Sylvester joins Dr. Alway and Sr. Anne in acknowledging Sr. Margaret's contributions to the life of the school.
At the honorary degree conferral for Sr. Margaret in 2005, Sr. Anne discussed the meaning of an honorary degree as "a very public statement of a university's values." The then-dean of the Theology faculty continued, "in her life of Service to the Church, her Congregation and the 'dear neighbour,' Sr. Margaret exemplifies in every way the deeply cherished values that give life and meaning to the ministry of graduate education, here at the University of St. Michael's College."
In an email, Sr. Anne offered further thoughts on Sr. Margaret's life and work, writing, "As a Sister of St. Joseph, Sister Margaret's life of faith exemplified in every way the particular charism of the Sisters – care and concern for the 'dear neighbor'!" She concluded with a passage of scripture: "Those who are wise will shine like the brightness of the heavens, and those who lead many to righteousness, like the stars for ever and ever." (Daniel 12:3)
Orientation Week 2019 at St. Michael's will take place September 1 to 4. Register here! In the weeks leading up to Orientation, we're posting quick interviews with each member of this year's orientation coordinator team. The introduction to the series is available here.
Orientation Executive for Event Planning and Management Adam Da Costa Gomes is a fourth-year student at St. Mike's double-majoring in Neuroscience and Pharmacology with a minor in Portuguese. We asked Adam three questions over email about orientation and life at St. Mike's.
What part of Orientation 2019 are you most excited for?
I'm having a difficult time deciding a single part of Orientation to be most excited for, but I would probably have to say the zumba classes. I led classes last year and will be doing so again this year, and it's so much fun to just let loose and dance!
What is one of your best memories at SMC?
One of my best memories at SMC was last year's Orientation – I was in the role of a marshal (which is what we call our organizational team members) and it was just so fun taking the class of 2022 through their first 4 days on campus. It's been amazing seeing how many of the students in Orientation last year have come back to pay it forward for the class of 2023.
How can the Class of 2023 get involved on campus in the fall?
There are honestly an infinite amount of ways for the class of 2023 to get involved come fall. Even if not specifically through SMC or an SMC-based club/organization, there are just so many different clubs at the university that there quite literally is something for everyone. There are interest-based clubs, cultural-based clubs, faith-based clubs, program-based student unions, intramural sports teams, and if you don't find something that you like, you can make your own club under the UTSU! The possibilities and opportunities are endless; it's just on the students to go and make their own paths. And we're here during Orientation to help them start on the right foot.
Adam can't wait to welcome you to campus this fall. If you haven't already done so, register for Orientation 2019 at St. Michael's here.
The University of St. Michael's College remembers and celebrates the life of Fr. Owen Lee, CSB, a graduate of St. Michael's who taught classics here and elsewhere while also building a career in public education and scholarship. This arc reached its apex with a longstanding appointment with the Metropolitan Opera in New York City, for whom Fr. Lee provided engaging commentary during the intermissions of broadcast opera performances on Saturday afternoons. His most important request related to his Saturday engagements was to be able to return home to Toronto in time to celebrate Sunday morning Mass.
Fr. Lee heard his first opera on the radio when he was 11 years old. "The music swept over me like a tsunami," he said, according to his biographical page on the website of the Basilian Fathers. He entered the Basilian novitiate in 1947, and made use of his longstanding enthusiasm for opera to pursue the education in classics that would prepare him to teach. Fr. Lee would tell fellow Basilian Fr. James Farge that he had attended "over 950 different operas" during his lifetime.
Graduating from St. Michael's with a B.A. in sacred theology in 1957 after having completed another B.A. and an M.A. at the University of Toronto, Fr. Lee received his PhD from the University of British Columbia and began his first appointment at St. Michael's College as a lecturer in 1960; he became an associate professor in 1963.
He would retire to the status of Professor Emeritus in 1995, after decades of teaching in Toronto as well as a variety of other locations. Along the way, he would pick up four honorary doctorates and a University of Toronto teaching award. Upon hearing news of his death, a former St. Michael's student who took Latin with Fr. Lee tweeted that he was a "talented, engaging, and personable man."
It was in 1983 that he received the call inviting him to participate in the Met's broadcasts, and he became a fixture of the airwaves; according to an obituary appearing in the New York Times, he gave his last appearance on-air in 2006. During the broadcasts, he would offer commentary during the first intermission, and sit on a panel of experts fielding questions about opera from audience members in a quiz-show format during the second. As the Times reports, "The Met broadcasts were such a part of his life that Father Lee occasionally gave them up for Lent."
Fr. Farge discussed Fr. Lee's radio broadcasts while giving remarks for the dedication of the Basilian Common Room in Brennan Hall in October of 2017. "He became known all over the world," Fr. Farge said, reaching an estimated audience of "as many as 8 to 10 million people once a month." Many of his broadcasts were transcribed for publication in book form; according to the website of the Basilian Fathers, he wrote a total of 22 books, including an introduction to Wagner's Ring Cycle, collections of transcripts of his radio commentary, and Father Lee's Opera Quiz Book, a collection of difficult opera-related questions from those on-air quiz panels.
In correspondence with Fr. Farge, an American musicologist wrote that Fr. Lee "brought to the understanding of opera a level of sophistication and communicativeness to which only the best musicologists aspire, and few achieve." A wide-ranging treatment of Father Lee's cultural interests can be found in his semi-autographical account of a year teaching in Rome, A Book of Hours: Music, Literature, and Life: A Memoir.
In his books and in the lives of his students and listeners, the life and work of Fr. Owen Lee continues to yield fruit as a testament to the legacy of the Basilian Fathers at St. Michael's.
---
Orientation Week 2019 at St. Michael's will take place September 1 to 4. Register here! In the weeks leading up to Orientation, we're posting quick interviews with each member of this year's orientation coordinator team. The introduction to the series is available here.
Orientation Coordinator Anna Zappone is a fourth-year student at St. Mike's majoring in Environmental Geography with minors in English and Forest Conservation. We asked Anna three questions over email about orientation and life at St. Mike's.
What part of Orientation 2019 are you most excited for?
I am most excited to meet all the new SMC students and welcome them to our community as well as seeing the months of planning come to life during Orientation week!
What is one of your best memories at SMC?
My favourite memories at SMC are of the times spent with friends at Brennan and in the Coop. Whether it was playing cards, pancake days or just talking to friends, you can always count on finding a friendly face there!
How can the Class of 2023 get involved on campus in the fall?
The one piece of advice I can give to the Class of 2023 is to find something you're passionate about and get involved in any way you can! The USMC clubs fair in September is a great way to learn more about what St. Mike's has to offer. Join one of the many SMC clubs and sports teams, run for student council, write for the college newspaper or become an Orientation leader! Getting involved and giving back to the community is so rewarding, and is a great way to meet new people.
Anna can't wait to welcome you to campus this fall. If you haven't already done so, register for Orientation 2019 at St. Michael's here.
Orientation at St. Michael's is one of the most exciting events of the year for incoming students. Over the course of four days before classes start, you'll meet new friends, get a taste of Toronto life and start to experience the tight-knit community that defines St. Mike's. There's even a parade!
Orientation includes programming with both academic and social focuses to help you feel comfortable and prepared to begin your journey at the U of T. We're committed to your success as an undergraduate student in all areas of life – that's what educating the whole person is all about.
The SMC Orientation 2019 team is composed of an orientation coordinator, executive officers, and a student life associate, who is a St. Mike's staff member. To get you excited for this year's orientation, we'd like to introduce you to our team.
Over the coming weeks, check back as we post interviews with each of this year's undergraduate team members, and get excited! The fun begins September 1. Remember to register for Orientation 2019 here.
Read the interviews here:
The 20th annual Media Ecology Association Convention brought together hundreds of scholars for panels and presentations on ethical issues at the cutting edge of technological development and society today. Presented by St. Michael's, the intellectual home of media ecologist, critic and theorist Marshall McLuhan, the conference also provided an opportunity to recognize the achievements of scholars continuing the legacy of McLuhan's work.
With congratulations to all winners, here are the awards presented at the 2019 MEA Convention:
| | |
| --- | --- |
| The Walter J. Ong Award for Career Achievement in Scholarship | Werner Kelber |
| The Neil Postman Award for Career Achievement in Public Intellectual Activity | Nora Bateson |
* * *
| | |
| --- | --- |
| The Marshall McLuhan Award for Outstanding Book in the Field of Media Ecology | Mark A. McCutcheon for The Medium is the Monster: Canadian Adaptations of Frankenstein and the Discourse of Technology |
| The Walter Benjamin Award for Outstanding Article in the Field of Media Ecology | Nicholas Grodsky, Julia Hildebrand and Ernest Hakanen for "Screens as Human and Non-Human Artefacts: Expanding the McLuhans' Tetrad" |
| The Erving Goffman Award for Outstanding Scholarship in the Ecology of Social Interaction | Laura Tropp for Grandparents in a Digital Age: The Third Act |
| The Susanne K. Langer Award for Outstanding Scholarship in the Ecology of Symbolic Form | Eviatar Zerubavel for Taken for Granted: The Remarkable Power of the Unremarkable |
| The Dorothy Lee Award for Outstanding Scholarship in the Ecology of Culture | Shannon Mattern for Code and Clay, Data and Dirt: Five Thousand Years of Urban Media |
| The Lewis Mumford Award for Outstanding Scholarship in the Ecology of Technics | Antoine Bousquet for The Eye of War: Military Perception from the Telescope to the Drone |
| The Harold A. Innis Award for Outstanding Thesis or Dissertation in the Field of Media Ecology | Melinda L. Farrington for The Role for Rhetoric: Ong's Ramus Research as a Hermeneutic Opening for Mediated Communication |
| The John Culkin Award for Outstanding Praxis in the Field of Media Ecology | Julia Hildebrand and Barry Vacker, Curators, for Hot and Cool in the Media(s)cene: A McLuhan Style Art and Theory Project |
| The Louis Forsdale Award for Outstanding Educator in the Field of Media Ecology | Thomas Gencarelli |
| The Jacques Ellul Award for Outstanding Media Ecology Activism | Andrew McLuhan for The McLuhan Institute |
| The James W. Carey Award for Outstanding Media Ecology Journalism | Mathew Ingram |
| The Christine L. Nystrom Award for Career Achievement in Service to the Field of Media Ecology | Fernando Gutierrez Cortes |
| The Edmund S. Carpenter Award for Career Achievement in Editing in the Field of Media Ecology | Phil Rose |
* * *
Sustainability, Social Responsibility and related ESG job opportunities are on the rise. Millennials and Gen Z  want purpose in their lives. And sustainability and social responsibility is transitioning to be strategically embedded in organizations. New skills and practices are in critical demand for today's CSR & Sustainability jobs.
Companies are Embedding Purpose, Responsibility, Sustainability
According to a May 29, 2019 Gallup report, Millennials want meaning in their work. They want to work for organizations with a mission and purpose. The emphasis for this generation has switched from paycheck to purpose — and so must organizational culture, products and services. Meanwhile the Next Generation CSR/Sustainability Jobs and Competency Development studies conducted by University of St. Michael's College, Strandberg Consulting and The Conference Board of Canada's Corporate Responsibility and Sustainability Institute indicate that Sustainability and Social Responsibility practices are actively transitioning. A survey of 156 CSR/Sustainability Professionals across North America indicated that:
68% are developing a medium to long term sustainability/CSR strategy, including goals and targets.
68% are improving their company's value chain & external operating environment thru external collaborations and tackling impacts that they can influence.
50% are working with stakeholder collaborations on shared value initiatives.
46% are embedding sustainability at the enterprise level & into functional, business unit & departmental level strategies and mandates.
41% are developing customer engagement tools & initiatives to improve customer sustainability performance and add value to business segments.
38% are advancing innovation to address sustainability barriers.
Apply Now – Graduate Certificate in CSR & Sustainability Delivers Critical Embedding Skills and Practices 
The Graduate Certificate in CSR & Sustainability delivers the new skills and practices that are in critical demand for today's jobs. In this "work as you learn" program, active practitioners and thought leaders guide participants through:
One-on-one mentoring, with a subject matter expert, throughout the  13 months of the program;
An Action Learning Project related to your company or professional development;
Gap assessments, critical thinking and application of embedding practices for CSR/Sustainability; and
Practical, real world application of CSR and Sustainability change management frameworks through ExperienceChange™ Simulation.
Apply now to the 2019/2020 Cohort of the Graduate Certificate in CSR & Sustainability to gain the skills you need.
Join participants from Sysco, The Body Shop, Aviso, BMO Financial Group, Concordia University, Red Cross and Nature Conservancy, Foundation for Atlanta Veterans Education & Research and many more. Become part of a Community of Practice in CSR/Sustainability for professional development, sharing and networking.
Check out the program schedule, past graduates, testimonials and latest news. Module 1 will be held in Toronto, Canada, October 23-25, 2019.  Module 2 and 3 will be held May, 2020 and November, 2020 respectively.
The second intake Application Deadline is June 30th, 2019.
About the University of St. Michael's College Corporate Social Responsibility Program
The University of St. Michael's College (USMC), federated within the University of Toronto, offers a transformational CSR/Sustainability program that creates space for people of shared values to explore, interact, develop and grow. It empowers a community of changemakers to develop the skills and support needed to impact a thriving global future.
The CSR/Sustainability Education Council continuously ensures that this program is relevant and experiential.  CSR/Sustainability Leaders from a broad range of industries from insurance to mining,  including: The Co-operators, BMO Financial,  Scotia Bank (ret.),  Vermillion Energy, Centerra Gold , ESG Ledger, Conference Board of Canada,  and Rotman School of Management (University of Toronto) provide advice and input.
For More Information Contact
Kathryn A. Cooper, Program Manager, Certificate in Corporate Social Responsibility & Sustainability
Phone: (519) 855-9491
Website:Â https://www.csr-stmikes.ca/
Faculty of Theology Dean Dr. James Ginther is delighted to announce that Dr. Jean-Pierre Fortin will be joining the faculty as Assistant Professor in Practical Theology and Pastoral Formation. Dr. Fortin takes up his position July 1, 2019, and will begin teaching in the Fall semester.
"Jean-Pierre's work at the Institute of Pastoral Studies at Loyola makes him an ideal fit for us," says Dr. Ginther. "His research profile and involvement in ecumenical dialogue will also be of great value to our community."
Dr. Fortin's most recent book is titled Grace in Auschwitz: A Holocaust Christology, and he is currently working on a book on the spiritual history of grace for Fortress Press. His research focusses on religious concerns and questions of 21st-century Christians.
Mentored as a student by world renowned St. Mike's theologian Dr. Margaret O'Gara, Dr. Fortin earned an M.A. and a PhD in theology from St. Michael's. He also holds a doctorate from Université Laval in Quebec City in the philosophy of science and a Licentiate in Sacred Theology from Regis College in Toronto.
As well as teaching at Chicago's Loyola University, Dr. Fortin has also taught at Université de Sherbrooke in Quebec.
Coming to teach at St. Mike's "constitutes a tremendous honour and opportunity to bear witness to the quality of the education I received," Dr. Fortin says.
The duties of the practical theology position include teaching the Theology of Ministry and Reflection Seminar classes, as well as overseeing field placements. Field placements are an essential aspect of the Master of Divinity and Master of Religious Education programs at the Faculty, allowing students to practice under supervision the pastoral skills they have learned in the classroom and then come back to reflect on what they have learned about their abilities.
Dr. Fortin's experience in the scholarship and teaching of spiritual direction will also enhance the Faculty's pastoral formation program. "I hope to be able to inspire students to engage in a transformative search for truth leading to a new way of life in and for God," he says.
20th Annual Media Ecology Association Convention brings ethical perspectives to bear on cutting-edge developments in technology and society
In a world of fake news, hyper-connectivity, and rapidly advancing means of communication, the humanistic and critical perspective of legendary St. Michael's professor Marshall McLuhan can feel almost prophetic. Next week, hundreds of scholars will converge on the St. Michael's campus to address many of the most important and challenging questions about media and society today – very much in the spirit of McLuhan himself.
From June 27 to 30, the University of St. Michael's College will open its doors to co-host the Media Ecology Association (MEA) for its 20th annual convention. This year's theme is "Media Ethics: Human Ecology in a Connected World," and the itinerary includes 80 sessions and events that feature 300 speakers from 30 countries.
This international conference takes place at a very important time, with elections on the horizon for Canada and the United States. As St. Michael's President David Sylvester notes, "Given St. Mike's long tradition of teaching and research infused with a focus on ethics and values, it's fitting that we, along with U of T's Faculty of Arts and Science, Faculty of Information, and the Centre for Ethics, have joined together with the MEA to inspire the next generation of media scholars."
Book & Media Studies Assistant Professor Paolo Granata, chair of this year's conference, has organized the event with an eye on a technological society developing so quickly that lawmakers and ethicists struggle to keep pace. Granata explores these ideas in his research and teaching, including the McLuhan Seminar in Creativity and Technology, an SMC One program which features a learning experience in Silicon Valley for first-year students. A number of Granata's students will also be on hand to participate in and support the proceedings while making connections with scholars in the field.
The conference will kick off on June 26 with a panel discussion on how the internet is affecting civil society, featuring St. Michael's alumnus and U of T Philosophy professor Mark Kingwell. Presented by the Toronto Reference Library and the McLuhan Salon Series, "The Social Cost of the Information Age" networking event is free and open to the public.
The formal opening of the convention on June 27 will include remarks from the Honourable Karina Gould, Minister of Democratic Institutions, whose involvement in the conference stems from her perception of the possibilities and risks inherent in digital life for the future of democracy.
"The Media Ethics conference provides an important space for Canadians to discuss how they use platforms, the information they are seeing on these platforms and the level of trust they have for these platforms," says Gould, "Democracy is rooted in the trust of the people in the process and in the legitimacy of the outcome."
On Friday, June 28, at 7:30 p.m. St. Michael's Faculty of Theology professor and Director of the Elliott Allen Institute for Theology and Ecology Dennis P. O'Hara will join documentary filmmaker Nora Bateson at the McLuhan Centre for a screening of An Ecology of Mind: A Daughter's Portrait of Gregory Bateson.
The Media Ethics conference will conclude on June 30 with a plenary session titled "The Future We Want." Thoughtfulness about the human side of media – a central piece of Marshall McLuhan's legacy – is an essential part of the St. Michael's story of humanistic scholarship, and inspires students and scholars alike to think creatively and optimistically in response to problems in the global village.
More information about this year's MEA Convention, including a link to a detailed itinerary, is available on the Media Ethics website.
U of T's highest-performing female student graduating in a science program is focused on AI research to "make the world a better place"
The St. Michael's Class of 2019 is full of impressive students, many of whom are bound for medical school, teacher training, law school or graduate programs in their fields. One student stands out even in this exemplary company: Jinman Zhao, who recently graduated with an Honours Bachelor of Science with Specialist in Computer Science, is the recipient of this year's Rose Sheinin Scholarship, an honour bestowed on the single highest-performing female student graduating in a science program across the University of Toronto.
"It is a great honor for me. I didn't expect to receive this award because I think there are many excellent and talented students around me," Zhao said over email. "Everyone works very hard."
With a perfect 4.00 grade average, Zhao might be the only person surprised by the honour. She attributes her academic success in part to her choice of field, which is one she loves: "Academic success is based on passion," she said. Asked whether there was a secret to her success, she replied, "Passion and hard work are my secrets."
Her passion and hard work have led to other accolades. In addition to the Rose Sheinin Scholarship, Zhao received a College Gold Medal at St. Michael's as this year's graduate from the college with the highest average overall in Science. She also received a USMC nomination for the Governor General's Silver Medal, one of the highest honours conferred on a graduate each year at the University of Toronto. The three students with the highest cumulative GPA out of all students graduating from an undergraduate program in the spring or fall receive the medal.
This year, Zhao is matriculating directly into a PhD program at the University of Toronto to continue her work under the supervision of Professor Gerald Penn; her primary research areas are natural language processing and artificial intelligence, and she wants to become a professor someday. The most exciting area of research in computer science, in her opinion? Theoretical computing. "I hope that one day someone can figure out whether P = NP," she said.
When it comes to her own research, Zhao considers the most important question about the cutting-edge field of AI today to be a fundamental – and humanistic – one: "how to use [it] to make the world a better place." She also observed that there are important challenges in ethical issues related to A.I., and that there is a significant problem in the lag between the rapid advancement of the technology and the relatively slow pace at which relevant laws are updated.
As she looks to continue her cutting-edge research at the graduate level while preparing to take on the role of professor herself, Zhao is uniquely well positioned to encourage other women to work in Computer Science, a field with a complicated reputation on matters of inclusion. "Scientific achievement is determined by the passion and effort of scholars rather than gender," she said, continuing, "For female students, the stereotype of computer science should be abandoned." She offered a succinct piece of advice: "As a woman, if you are interested … don't hesitate to participate in this field."
"I enjoyed every moment of my university life," the Class of 2019 graduate said. When asked if there were any particularly wonderful parts of her undergraduate life, Zhao replied, "If I have to choose the best time, it is now!"
The itinerary for Dr. Dennis Patrick O'Hara's final working trip before his retirement begins this summer couldn't haven been more appropriate. The Faculty of Theology professor returns this week from South Korea, where he offered a congratulatory address to the founding meeting of the Korean Thomas Berry Association (KTBA).
It's a trip that has brought the ecotheologian full circle, as Dr. O'Hara was first influenced by Berry's writings while working on his graduate studies, leading him to specialize in theology and ecology. Berry's influence and inspiration have remained strong throughout Prof. O'Hara's teaching career, and over the years he has emerged as a world leader in Berry's work, teaching hundreds of students and supervising multiple theses in ecotheology and ethics. Many of those students come from South Korea, where Berry has a strong following, expressly because of Dr. O'Hara's reputation and research.
Dr. Berry (1914-2009) was a Passionist priest strongly inspired by French philosopher Teilhard de Chardin. He called on science, Judeo-Christian tradition and a wealth of wisdom from various spiritual traditions to propose ways in which to better understand and serve ecological consciousness.
Dr. O'Hara points to the new Berry association's mission statement to explain the resonance Berry has with many Koreans. The statement notes not only that Fr. Berry's work can offer "a new vision to Korean society which is suffering the side effects of industrialization," but also that his "thought, because of the significant influence of Asian philosophy, is readily understandable in the Korean context."
As Koreans have come to know Dr. Berry's thought, often that introduction – and then further education — have come via Dr. O'Hara and his work as director of the world-renowned Elliott Allen Institute for Theology and Ecology (EAITE). Founded here at the Faculty of Theology by Passionist Fr. Stephen Dunn, the EAITE is an interdisciplinary institute that brings together various branches of theology – e.g., ecospirituality or gender justice – with science and humanities in ways to benefit both people and the rest of the planet. Dr. O'Hara succeeded Fr. Dunn as director of the institute in 2001 and he has remained a key influence as the EAITE has continued to grow as the foremost place to study the thought and implications of Dr. Berry's work.
"We not only teach (Berry's) work but give it a solid theological foundation and interpretation," Dr. O'Hara says simply. "This is unique among the centres that study Tom's works."
At a traditional Korean meal following the launch of the KTB, Bishop Timothy Yu Gyeong Chon, social ministry vicar for the Seoul Archdiocese, chatted with Dr. O'Hara to let him know not only that he'd met Dr. Berry once but that he'd also attended one of O'Hara's classes while visiting Toronto. Then he sang the praises of the EAITE.
While in Seoul to help launch the local Berry association, Dr. O'Hara also delivered a talk to 50 seminarians at the Catholic University of Seoul, and another sponsored in part by Kyung Hee University. He also met with many of his former students and their associates, discussing local environmental concerns.
Dr. O'Hara's significant profile is all the more impressive given that ecotheology is his second career. Prior to theology, he was a chiropractor and naturopathic doctor, both as a practitioner in private practice as well as an educator at colleges for each of these professions. He has also served as a consultant and facilitator for the Natural Health Products Directorate of Health Canada, drafted a description of the naturopathic profession for the World Health Organization, and written the summative report for the 2006 World Health Organization International Consultation on Phytotherapy held in Milan, Italy.
Today, Dr. O'Hara is also an associate member of the graduate faculty at the School for the Environment at the University of Toronto where he has co-taught courses on the environment and health. For 10 years, he was a core faculty member of the certificate programme in Corporate Social Responsibility at the University of St. Michael's College.
He regularly delivers popular and academic lectures in Canada, the United States, and Korea on ecotheology, ecospirituality, ecoethics, and integral ecology and human health.
Two days before his retirement starts, Dr. O'Hara will facilitate a special screening and discussion of An Ecology of Mind: A Daughter's Portrait of Gregory Bateson, an event that's part of an international conference on "Media Ethics: Human Ecology in a Connected World" hosted in partnership with the EAITE and the University of Toronto Faculty of Information. The screening and panel discussion, including an interview with Nora Bateson, takes place June 28 at 7:30, at the McLuhan Centre, 39A Queen's Park Crescent E.
Dr. O'Hara retires from the Faculty of Theology June 30 of this year. He will be missed!
St. Mike's alumni returned to campus for Alumni Reunion 2019 from May 29 to June 2, where they had the opportunity to catch up with classmates, make new friends, and reacquaint themselves with the college that remains an important part of their lives.
The Alumni Affairs team organized 18 different events scheduled around reunion celebrations hosted by the University of Toronto, and in the final count, more than 600 people attended St. Michael's special events. This year, the honoured classes ending in '4 and '9 came back to campus to celebrate their milestone anniversaries, including alumni returning from as far back as the class of 1949.
Some alumni traveled from as far away as New Zealand, England and Houston to participate, while others found themselves returning from a short distance away as they settled back into residence at Elmsley Place or Loretto College for the weekend.
The reunion kicked off with a SHAKER gathering at Ripley's Aquarium with St. Mike's young alumni in attendance, and concluded with a full house for Sunday's Mediaeval Symposium by Dr. Alison More. A selection of photos from these and other events can be found at the bottom of this post.
Highlights from Alumni Reunion include:
Lectures and presentations from St. Mike's faculty, including Assistant Professor Felan Parker's engaging Stress-Free Degree lecture on Fortnite and video game culture and a standing-room-only presentation by Assistant Professor Alison More, who had just returned from conducting an international learning experience in Ireland with Boyle Seminar students.
Anniversary Masses, one celebrated by Fr. Morgan Rice, CSB (2009 graduate of the Faculty of Theology) in the Loretto College Chapel, and another at St. Basil's celebrated by Archbishop Michael Miller, CSB, (USMC 1969) who travelled from Vancouver to enjoy his 50th anniversary of graduating from St. Michaelâ€